I can't believe another week is over!
This week ended February, and brought in March…which means Spring, right? I wish. I'm watching the snow fall outside my window, and it's starting to feel like Spring will never come! I'm learning to praise God both through the seasons and FOR the seasons, even as there are some seasons that are more easy to praise him in (for me, at least!).
After the craziness of last week, I expected this week to be a little more boring…but nope! It sure wasn't. I mean one word: Kittens.
Theo surprised me by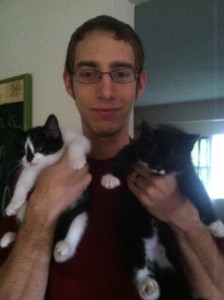 finding two kittens. Although the surprise didn't quite go as planned. You can find the story here. However, as soon as Theo brought them home I happened to fall in love.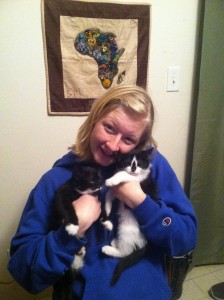 Moose, on the other hand did not. At least not at first. He's getting better.
Our baby continues to grow…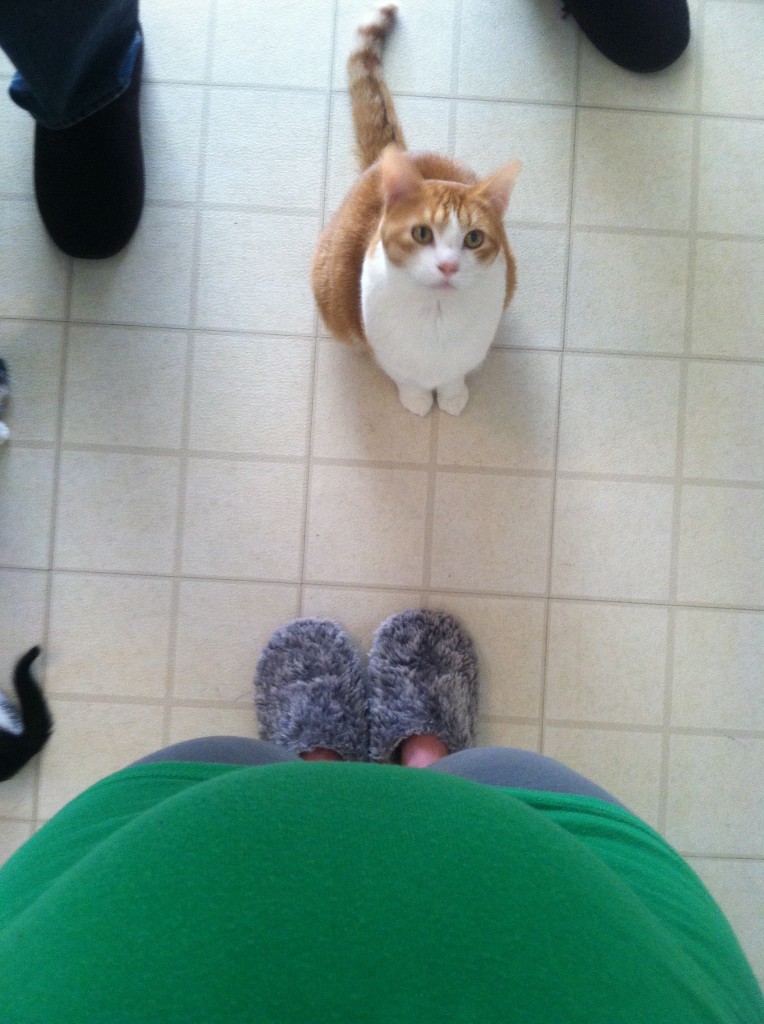 Theo found these NICE matresses for a great price, and we got a new bed for our guest room. Feel free to come over now! We have beds in our guest room that range from infant to adult. A pack-n-play, a toddler bed, a top bunk for a young person, and a bottom bunk for married/mature (too mature to climb!) folks!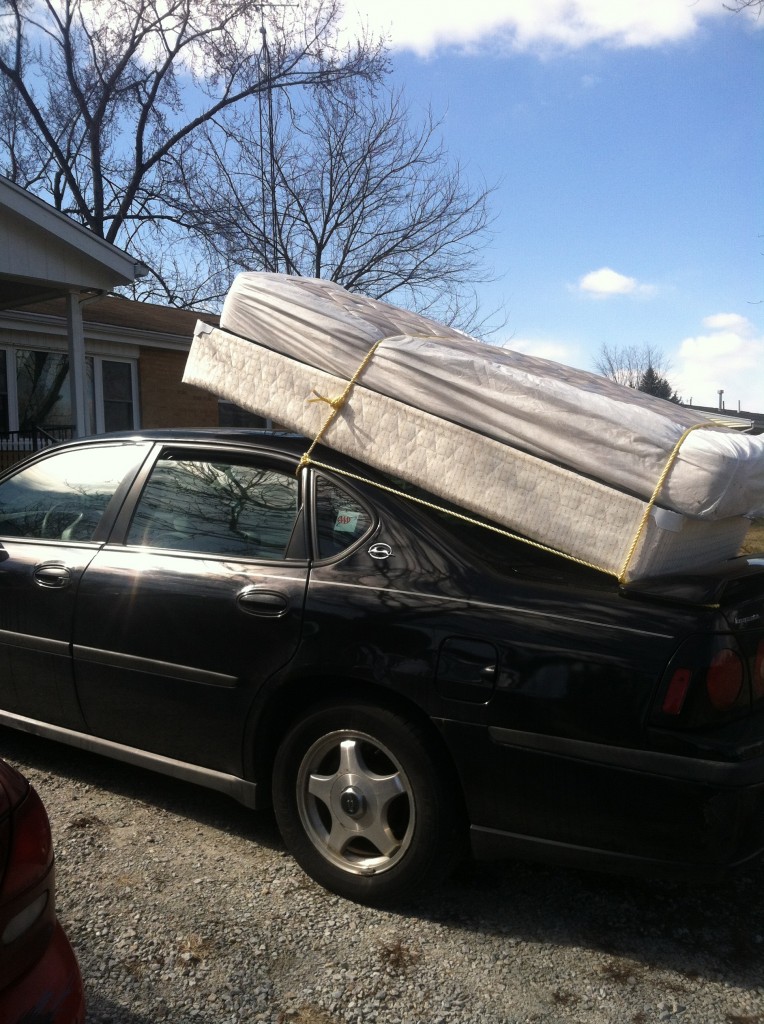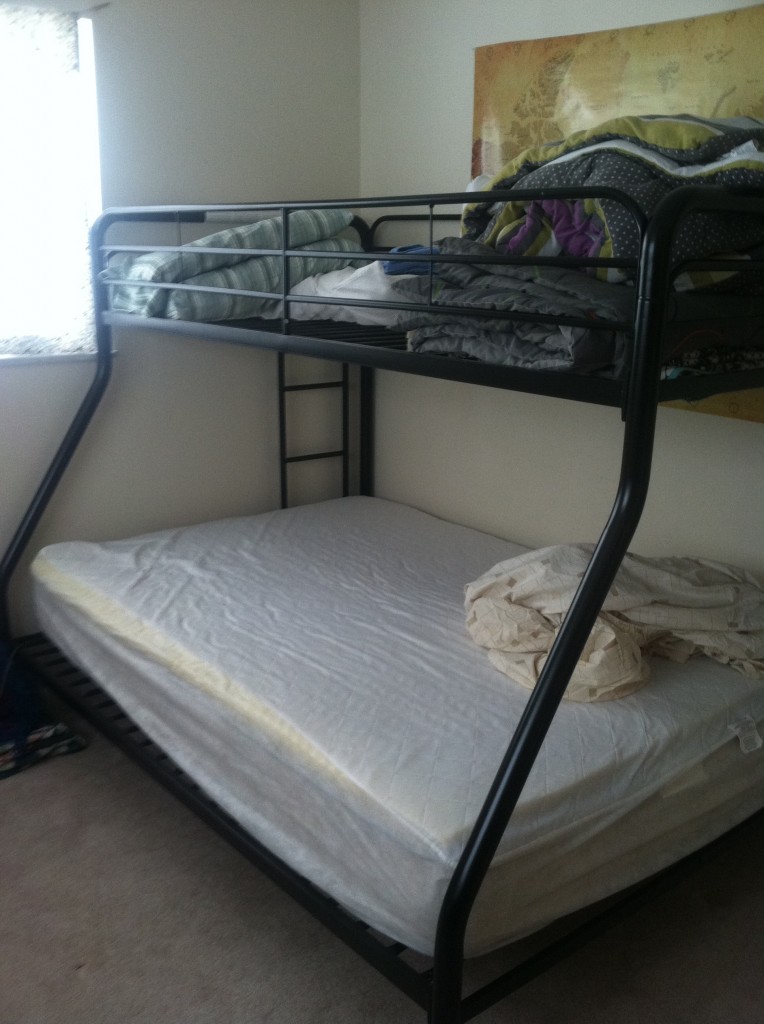 I mean…really? Isn't he just adorable?!?
His name is BB, and we have kept him, although we gave his brother away.
I have the greatest friends/co-workers I could ever ask for. After posting in my last blog post how much I would LOVE guava anything but was unable to find it anywhere around here, my sweet friend went to the store on base (we live right next to an Air Force Base) and found some guava juice for me!!!!! It was a little piece of heaven!!!!
We ended up having a very busy weekend, as Theo's brother and sister-in-law were commissioned in their missionary service. We had family come in from near and far, and therefore we spent most of the weekend cleaning, setting up our new bed, hanging out with family and fellow-shipping in the Lord. For some reason I didn't manage to take many pictures (fail, fail, fail!!!), but I did snap a few.
On Saturday we had a prayer shower for my sister-in-law as she heads off to the mission field. This was a wonderful time, and a prayer shower is a brilliant idea! We literally showered her in prayer…of all types!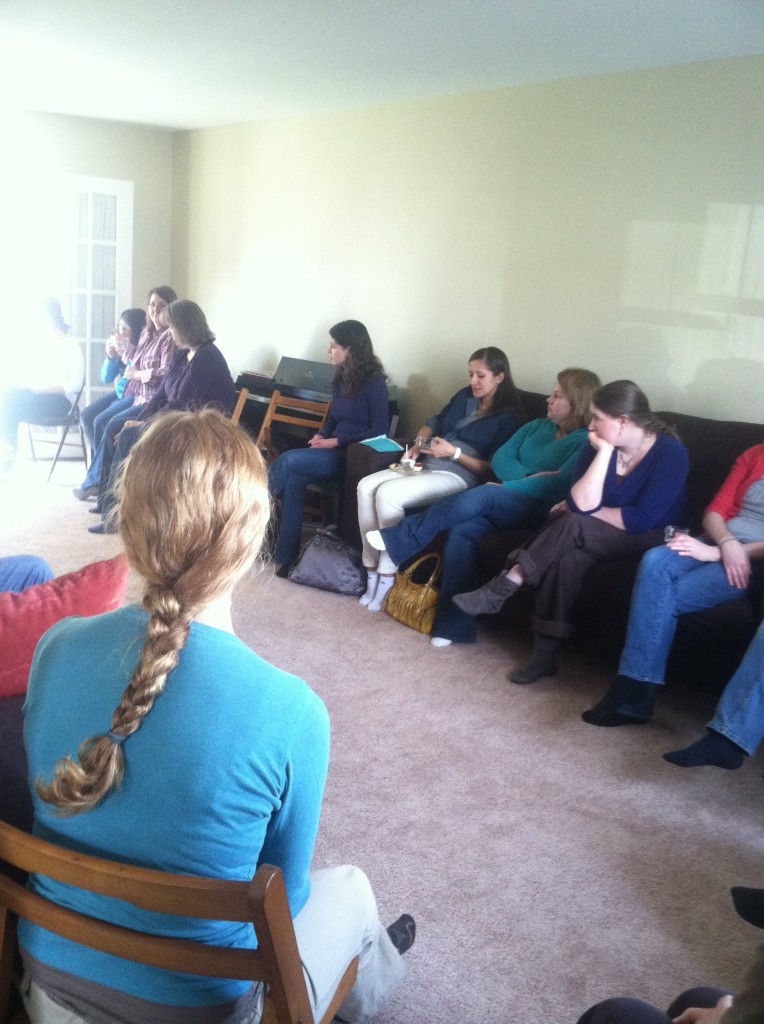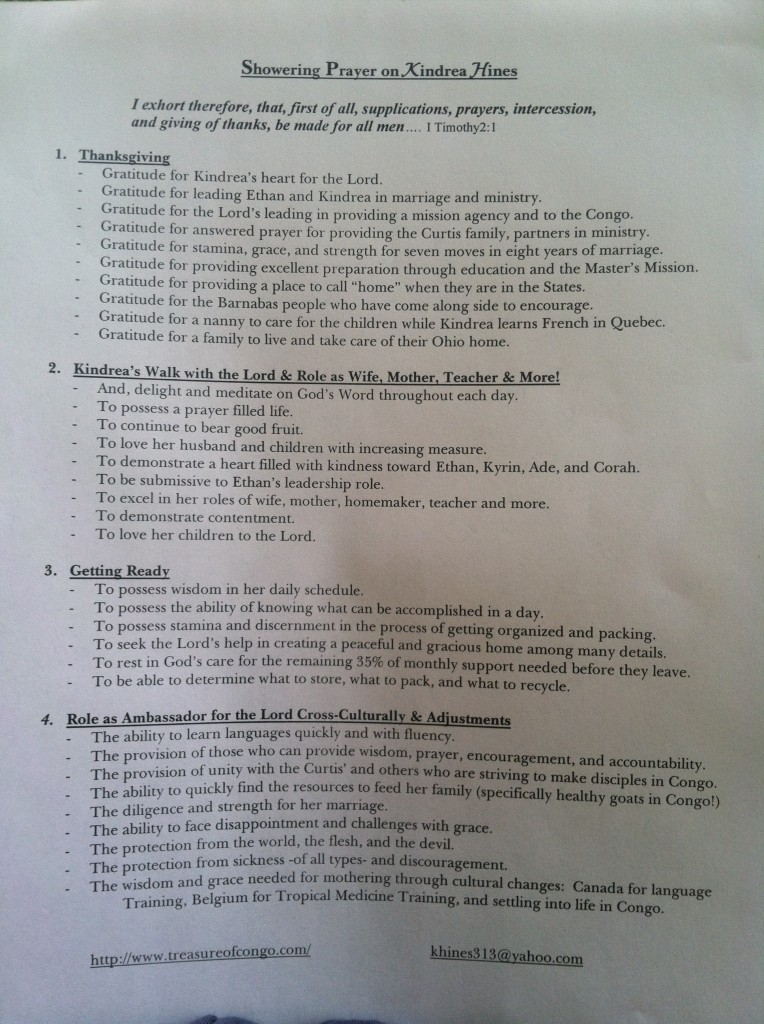 This is all new to me…saying goodbye to family from this side of the ocean. Usually, it's me leaving…with all the excitement and anticipation of stepping out in new faith and new adventures. Goodbye's are never easy. But I'm finding that goodbye's are hardest when you are being "left behind".  A few tears have been shed this weekend, I will admit that. I am SO thankful for this opportunity in their lives and the chance that they have to serve overseas in Africa. As I say goodbye to one more family that I love, I am amazed at how much of my heart truly dwells in Africa…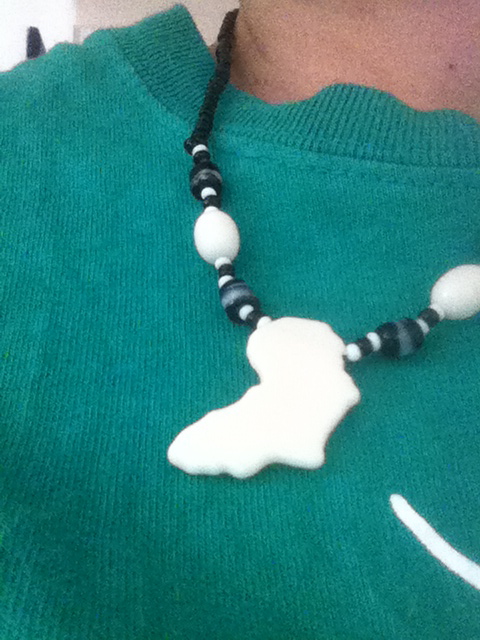 On an entirely unrelated note, our chickens have started laying! On Saturday, Theo saw all the chickens congregating around a window-well. He went over to investigate and found 5 eggs (we have 4 chickens). One egg was cracked, but we got four! Then, one hen went and made herself comfy in the cook and layed another egg! Exciting stuff!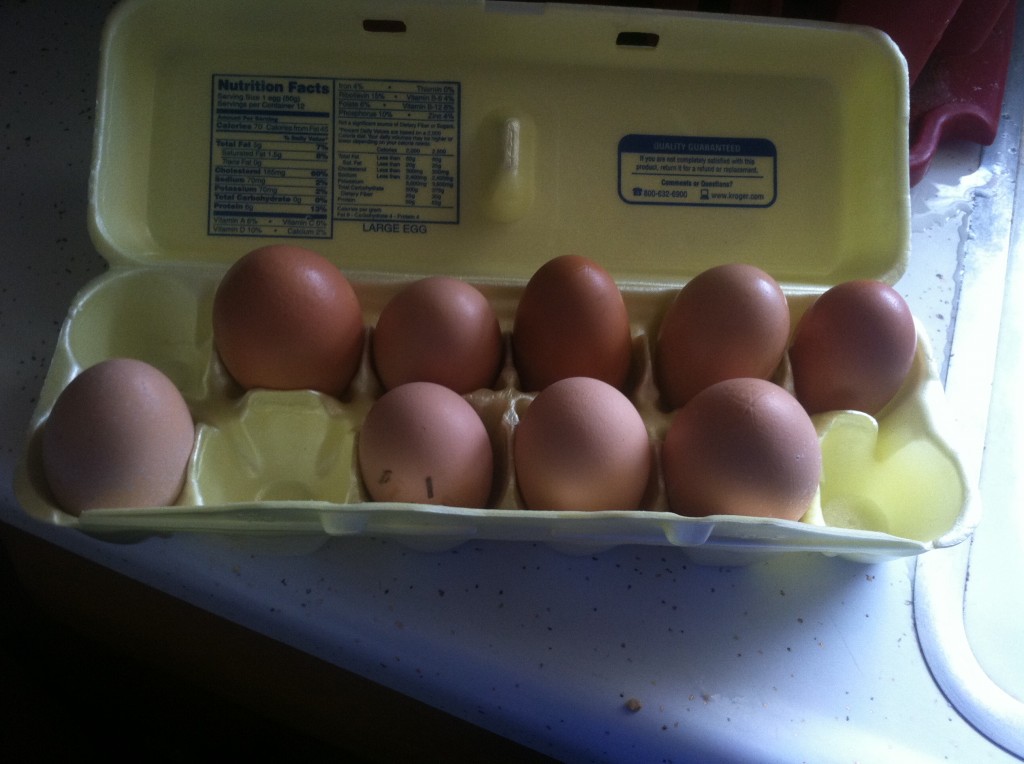 We had family stay with us for one night this weekend (again, I'm kicking myself for not taking more pictures!). Whenever Mom comes, she brings me my favorite…Mystic Chai!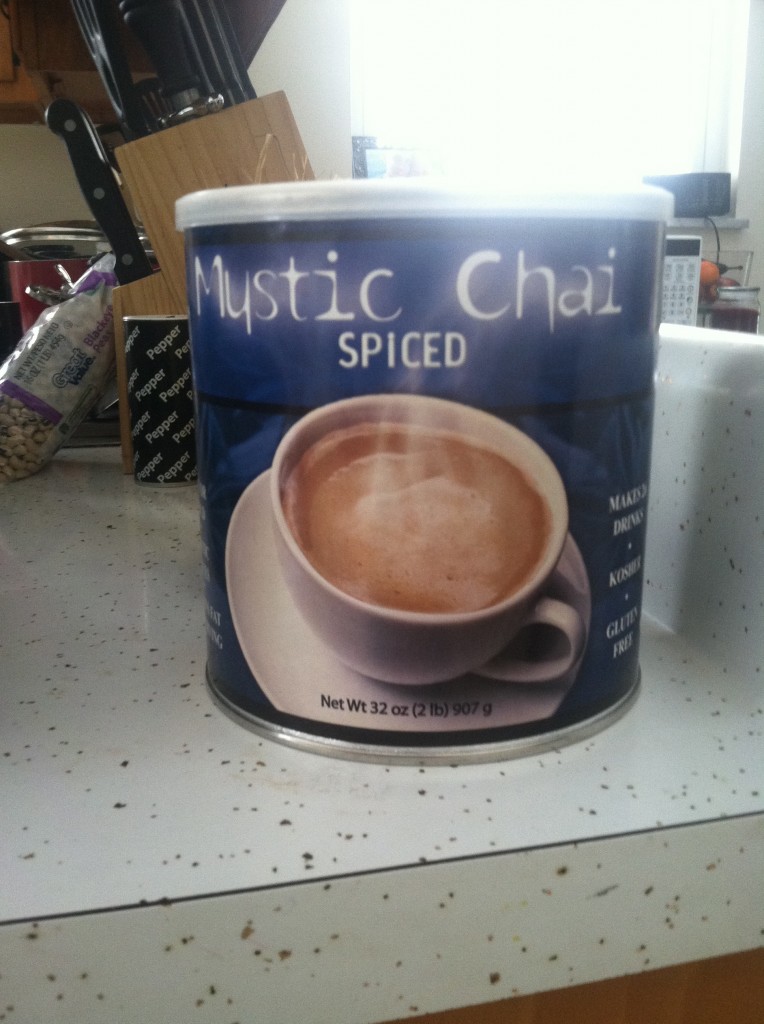 And Seth LOVED our cats. He would pick one up, and when it wanted down, he would pick up the other. He even stuck BB in the bathtub with him. BB wasn't too pleased, but Seth loved it! While he was eating his breakfast, he kept trying to feed Moose and BB his cereal and toast. Moose wasn't THRILLED, but he stayed sitting on his lap without scratching or hissing or biting (which we know he is capable of!).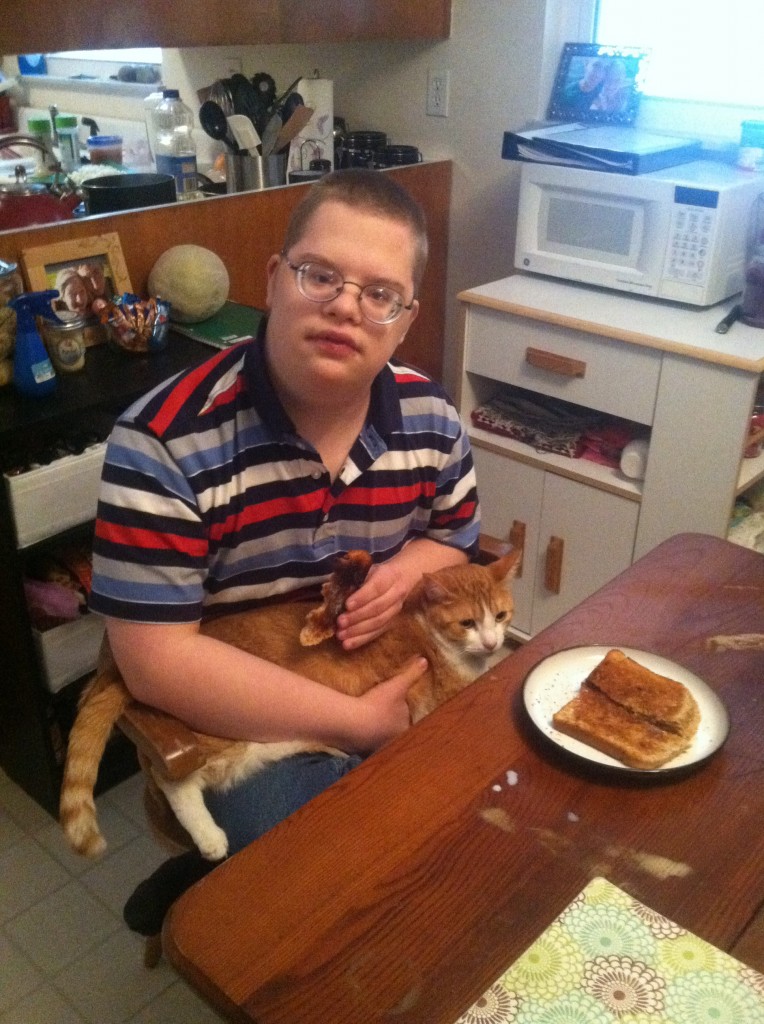 Phew, writing all that out just made me fairly exhausted! Time for another week to start!
This month is a fast from media. Ya'll, I'm gonna admit it…this will be a hard one for me. I'm already challenged and convicted, and I'm only on day 2. Keep me in yours prayers…that I will be able to make lasting changes, not to just changes during the month of March. That being said, I will be updating here, and I will be responding to comments, as well as emails and text messages…but beyond that…you will need to reach me in person or through the mail! I'll keep you all updated as to how it's going!
Have a great week!