Growing up, my Mom and my dorm-mom both made homemade granola. For some reason, I had this idea in my head that it was really, really complicated and hard. I've wanted to start making more of our own food (yoghurt, granola, bread, etc), but I was too intimated by that thought in my mind.
However, with a media fast this month, I have decided to tackle some of those more intimidating recipes. I already make all our bread, but wanted to do some more. So I decided to tackle the granola this morning.
And it was so EASY.
A little bit time-consuming, as it takes an hour to bake, but easy-peasy.
I found a recipe in my More with Less cookbook, a Mennonite cookbook that uses 'natural' ingredients in all the recipes. For example, instead of saying 'add 1 can cream of chicken soup', it will explain how to make the soup and then how to add it to the recipe. My Mom found it really useful in Niger, where there were a lot of ingredients listed in typical American cookbooks that couldn't be found in the country.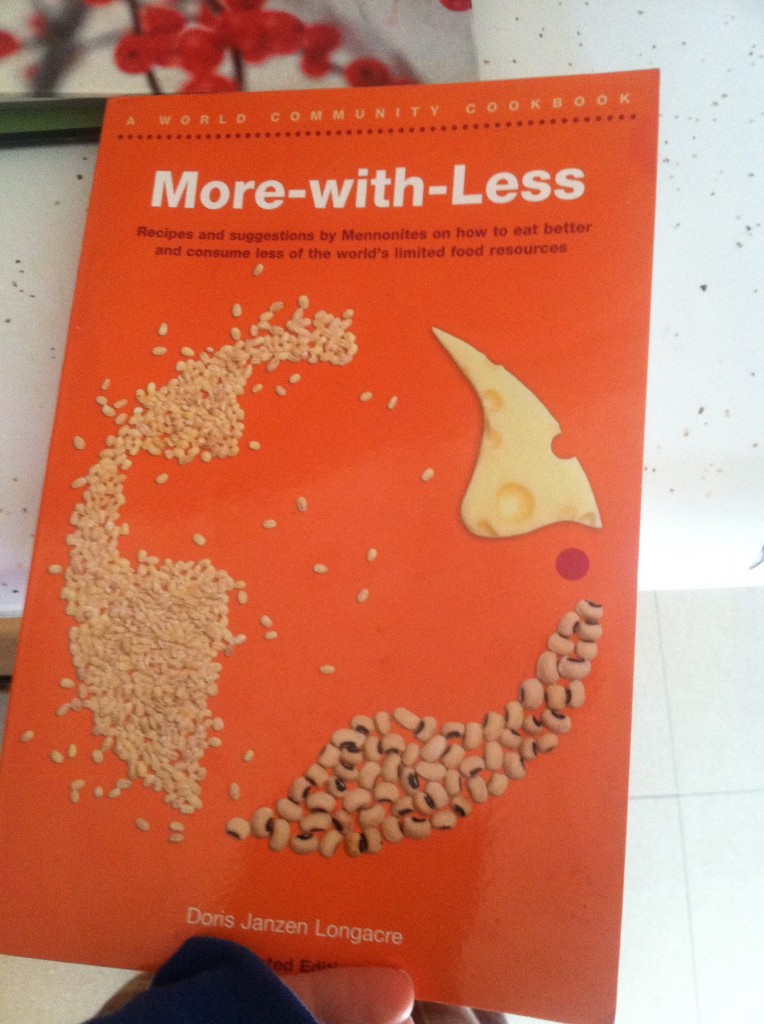 The recipe is as follows:
Preheat oven to 250*
Combine in a large mixing bowl:
2 c. whole wheat flour
6 c. rolled oats
1 c. coconut
1 c. wheat germ
Blend together separately:
1/2 c water
1 c. oil
1 c. honey or corn syrup
2 t. vanilla
1 T. salt
Add blended liquids to dry ingredients and mix thoroughly. Spread out on two greased cookie sheets and bake 1 hr, or until dry and golden. Store in covered containers.
Enjoy! Serve over yogurt, with fruit, in milk (like cereal), or just plain! Super easy, and SUPER healthy, too!
That's it! Really, that is it! You can also add other ingredients as you like. I left out the coconut, because Theo and I both hate coconut (I don't mind it straight from the shell, but not in that gross shredded up form!). I added raisins and some sunflower seeds, because I happened to have those on hand and Theo loves raisins.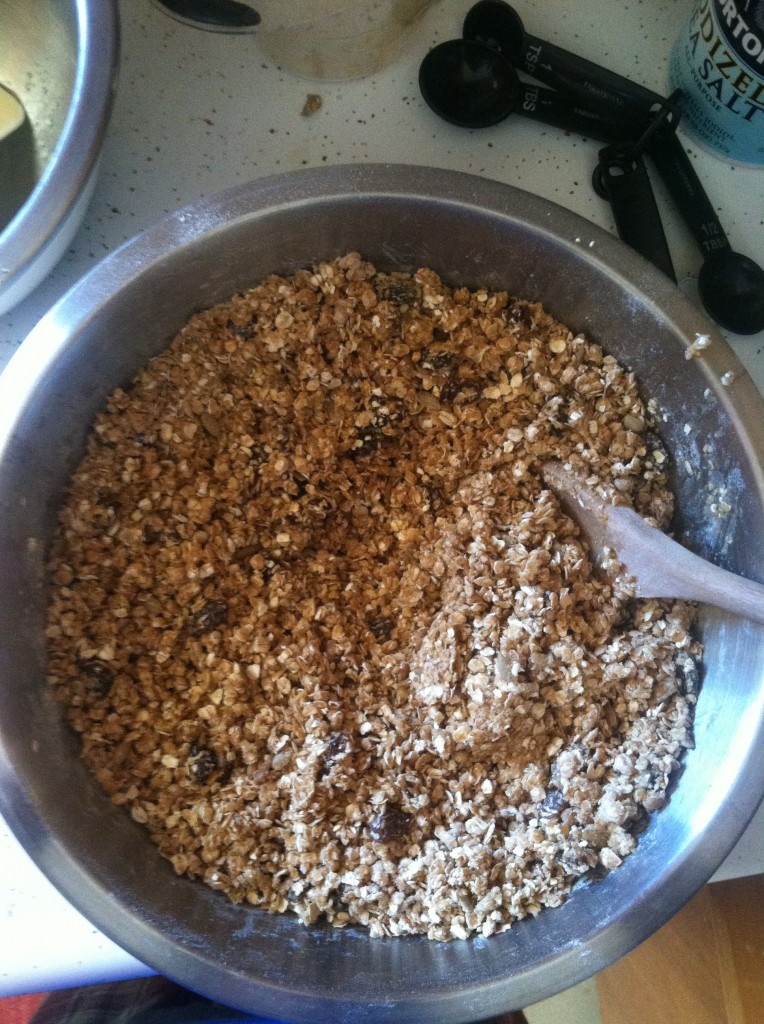 The dry ingredients mixed together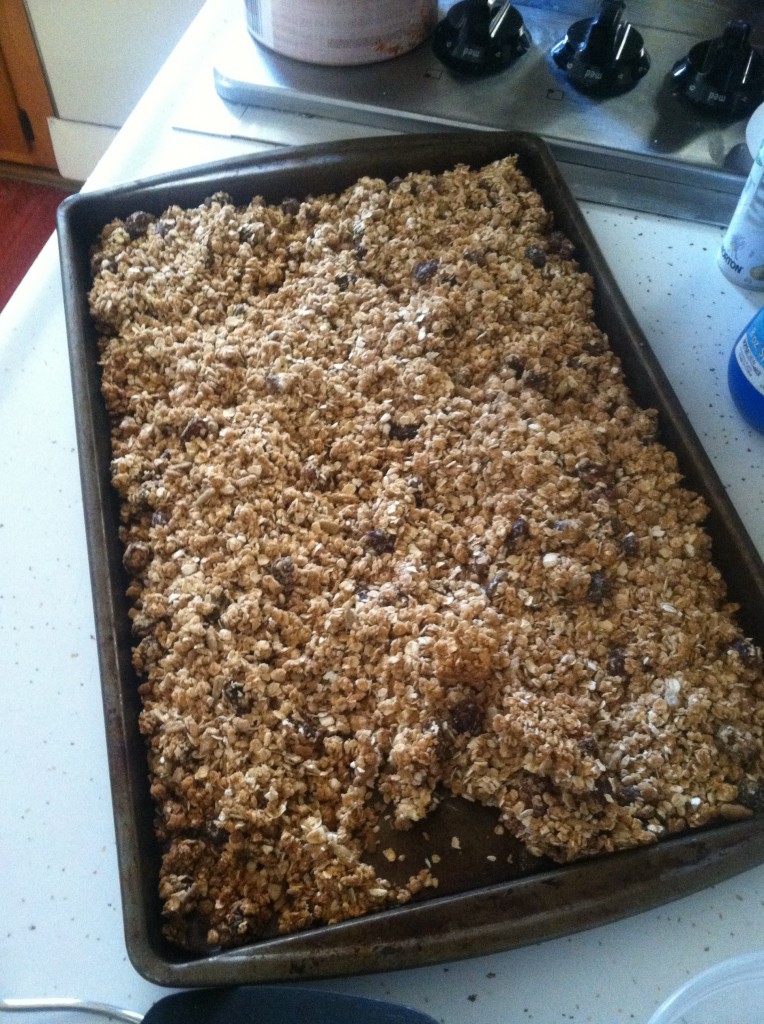 Make some for yourself and enjoy!