I'm a day late on this weekly wrap-up thing.
Turning off the media in my life has caused me to find other things to do entirely. I thought I would need something to do so badly that I would want to blog every day, but that really hasn't been the case.
This past week was both laid-back and busy, routine and crazy. The weather did typical Ohio-y spring stuff, and decided to be gorgeous one day, then dump three inches of snow on us the next, followed by another beautiful day. Whether it was the weather, or a growth spurt from baby, I felt horrible most of the week. I just couldn't get my energy up, I felt nauseous, and I had no desire to anything at all. I finally took Thursday off work, hoping that it would help me recover and rest….and it did the trick! Friday I was up and at-'em again, back to feeling my usual self. Kicks from the baby are getting more and more REAL, although we haven't been able to feel them from the outside yet.
Here are some pictures that I have snapped of the past week:
Moose and BB have decided to be frenemies. Friends when Moose decides to be, enemies when Moose decides to be.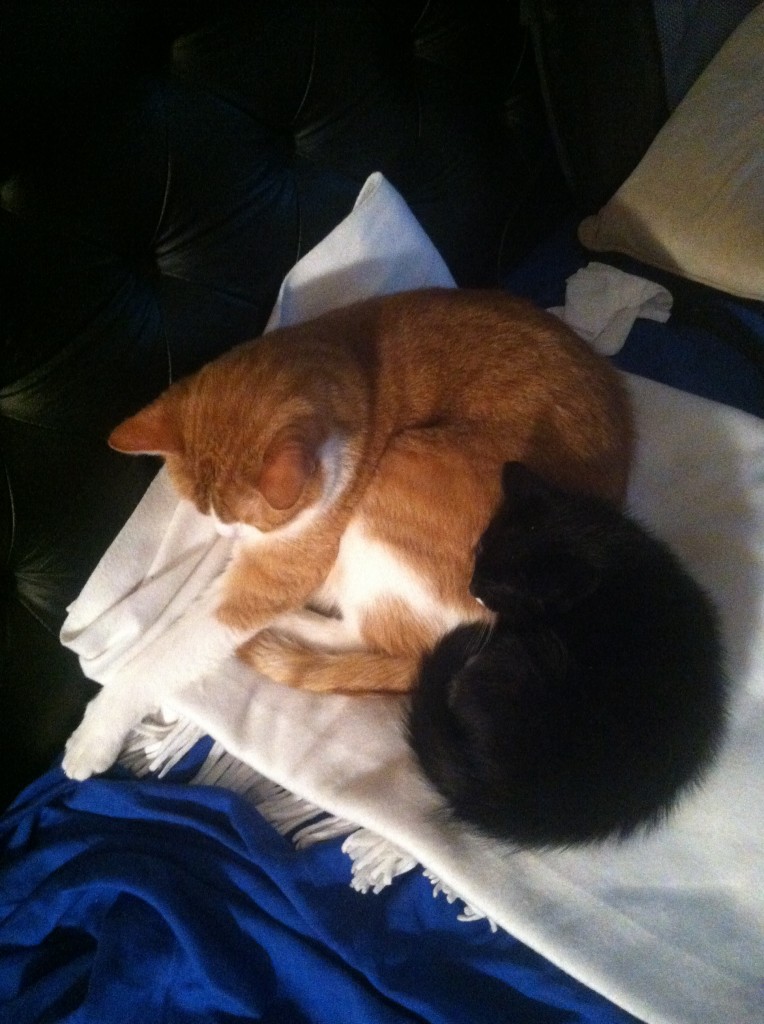 We had a gloriously warm day, so we flung open the doors and windows. The cats escaped. Both BB and Moose have a healthy fear of the chickens.
I have even started looking pregnant from the front (please ignore the fact that my bed is not made…), and will probably be graduating from my S t-shirts to my husbands M t-shirts. It wouldn't make much of a difference anyways, since we have about 25 of the same t-shirts.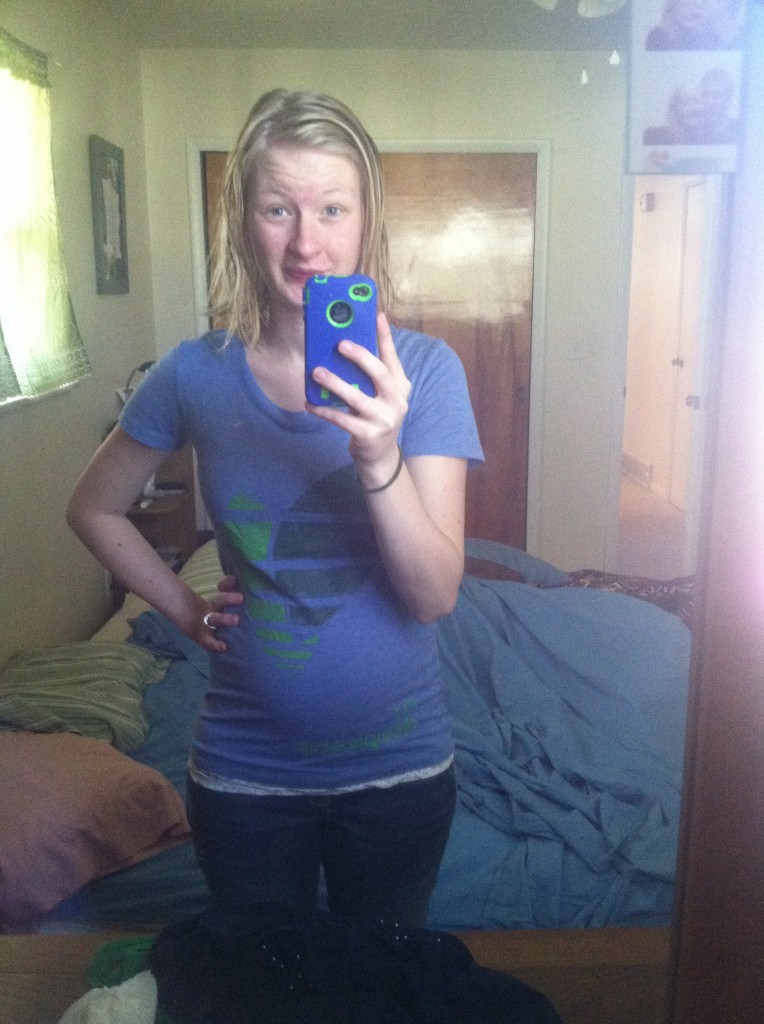 We've gone on a couple walks. Ohio is flat as flat could be, but we have some intense hills in our neighborhood!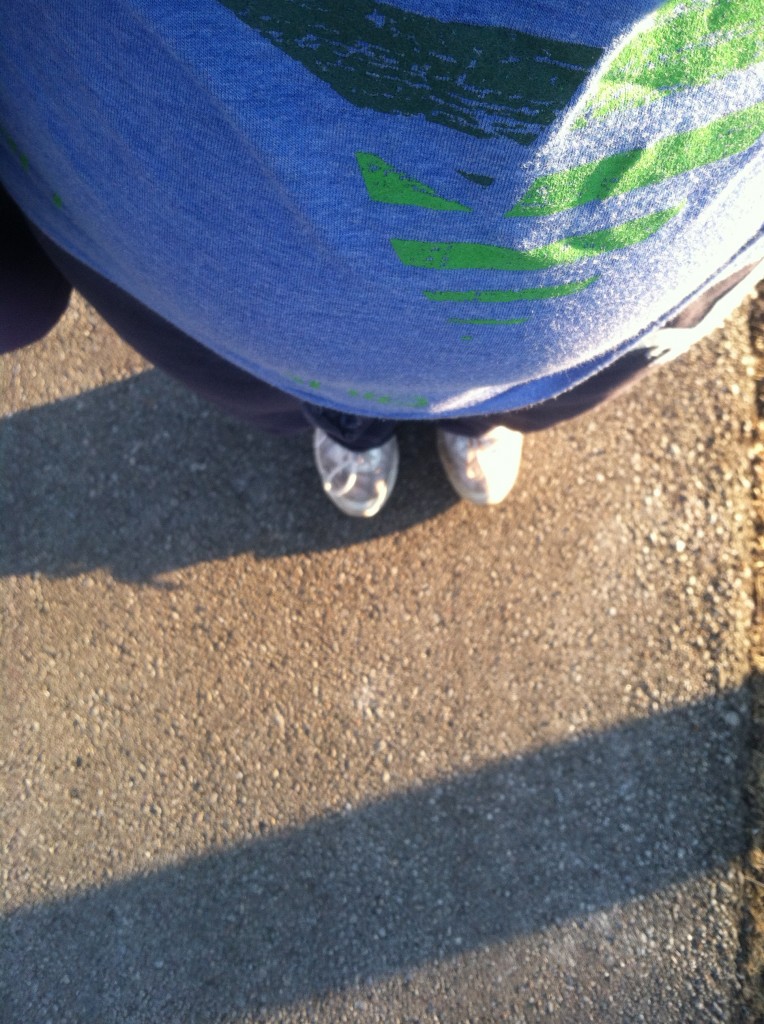 We started the first step of our spring/summer garden. We got all our seedlings and planted them. Theo has been faithfully watering them and making sure that they grow! We also charted out the garden and where each thing will be planted.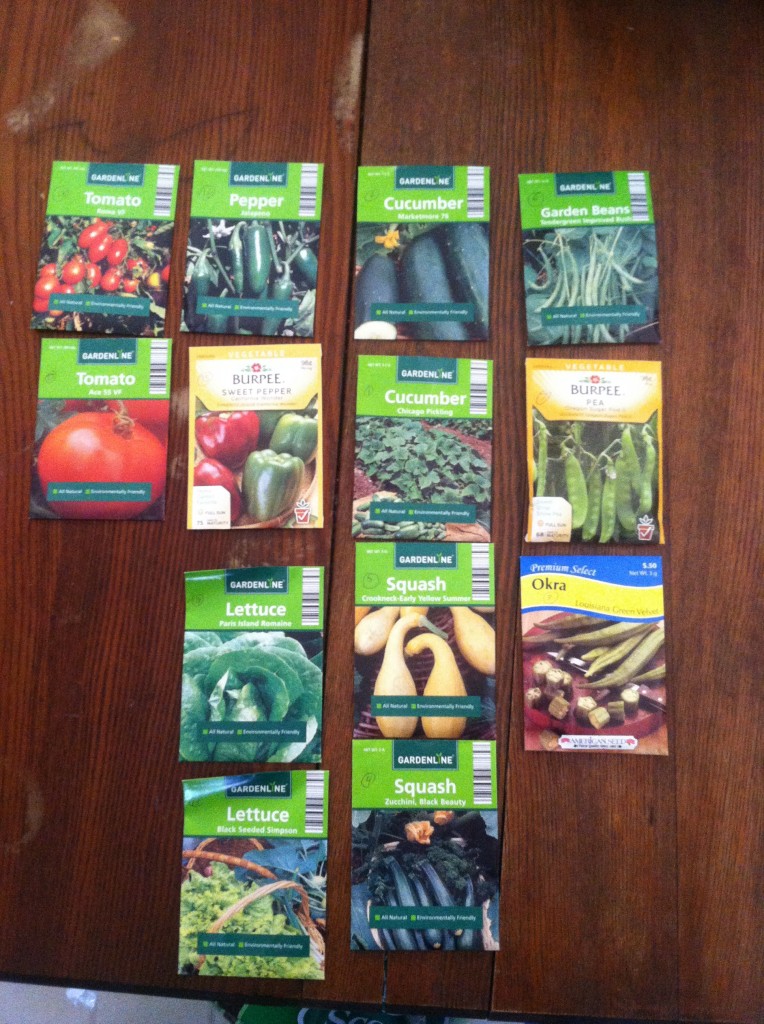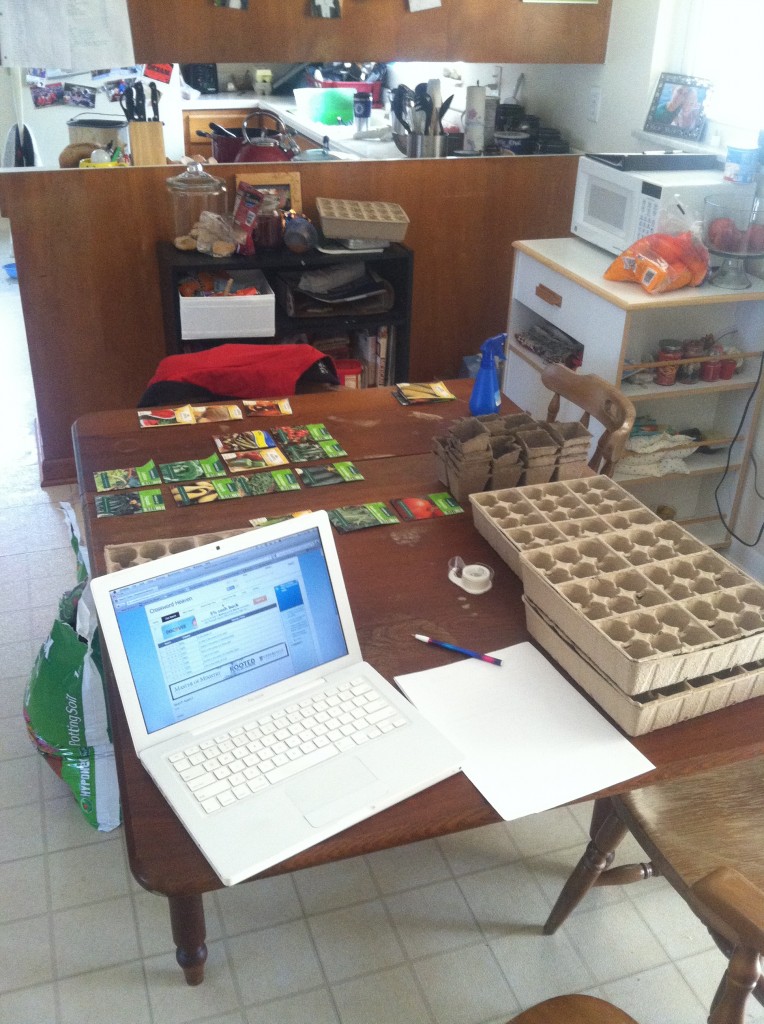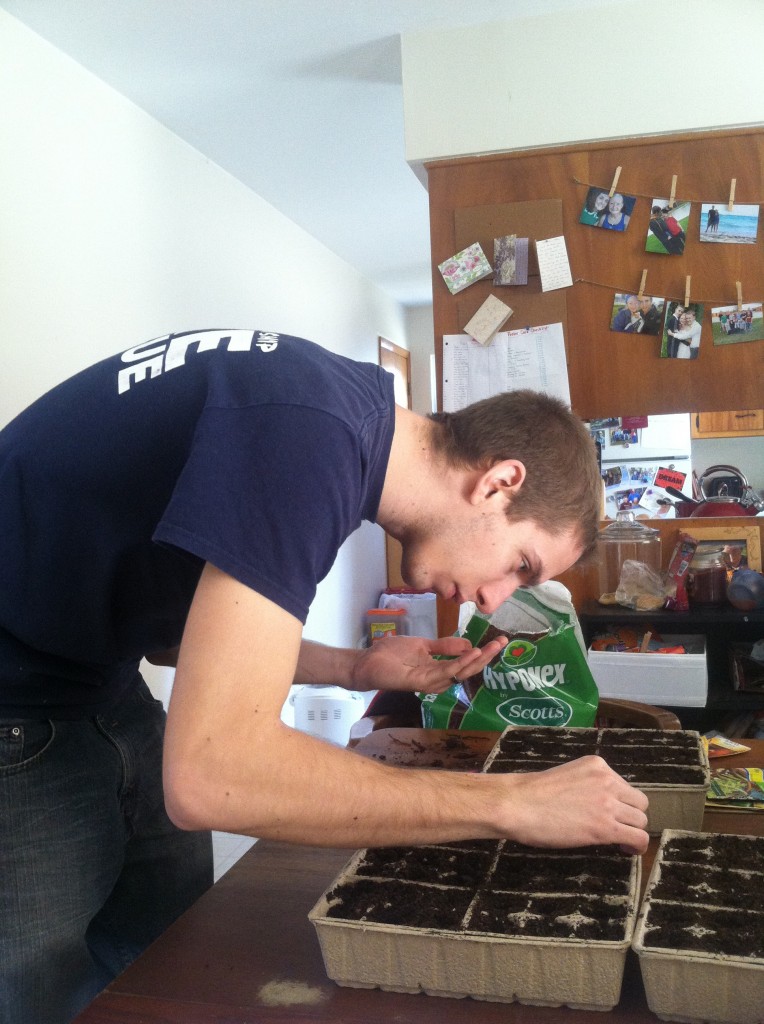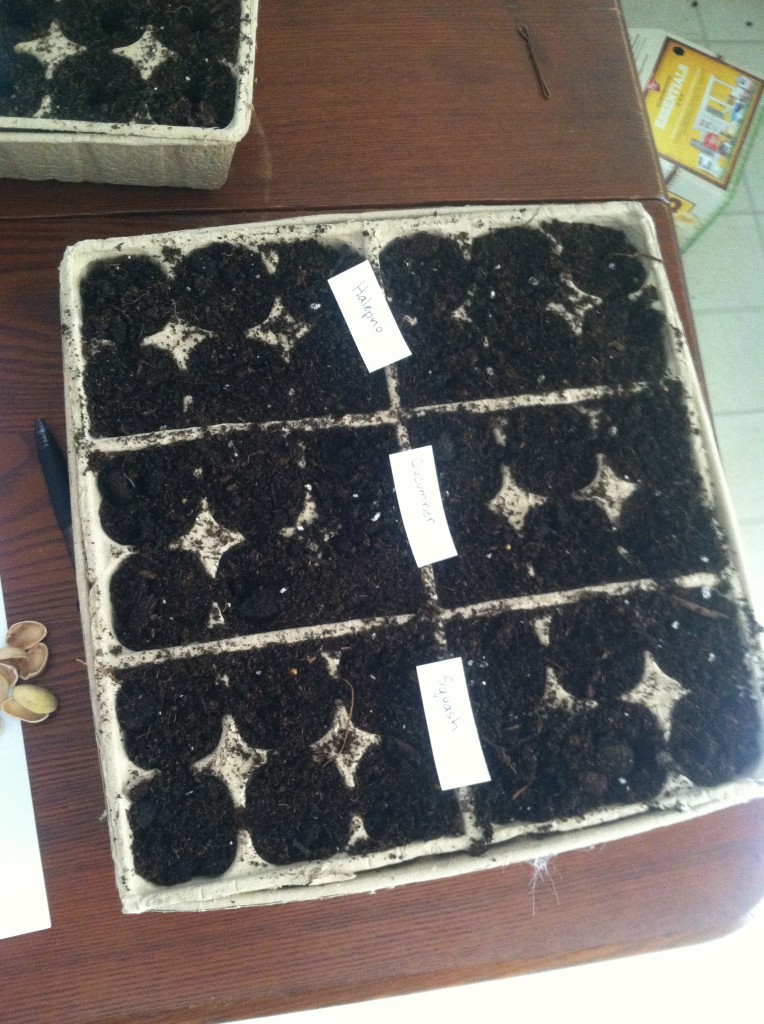 Moose and BB are very spoiled, and got the left-over ice cream lickings.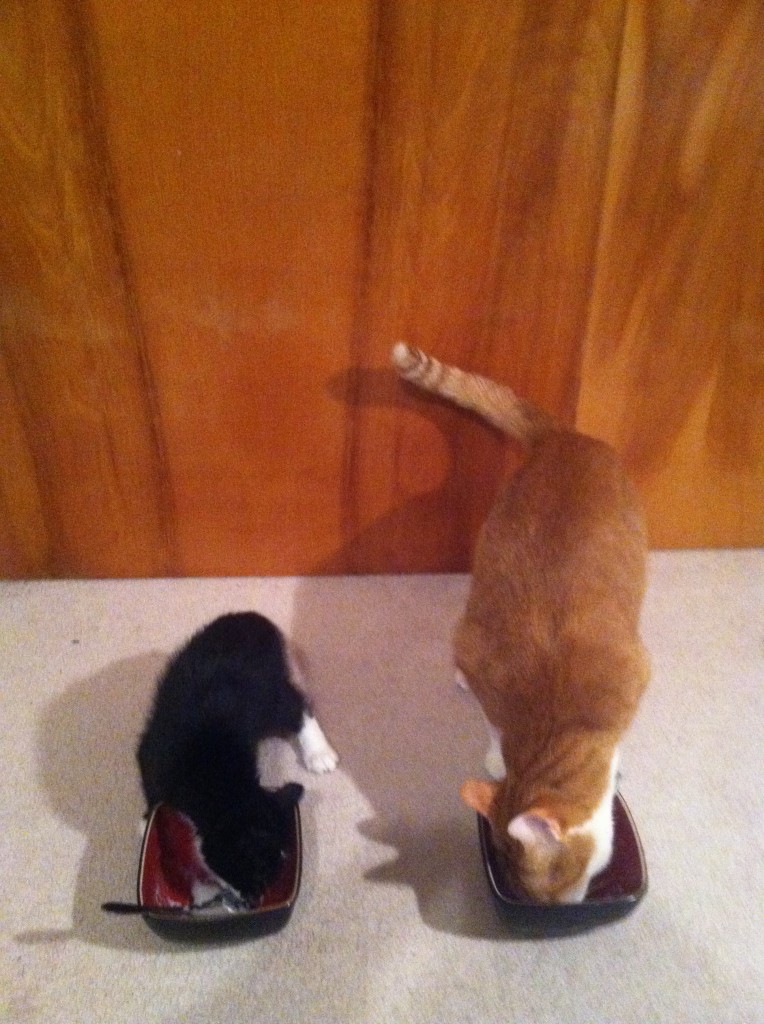 Baby Hines keeps right on growing! And this picture betrays the exhaustion and sickness that I felt during the week…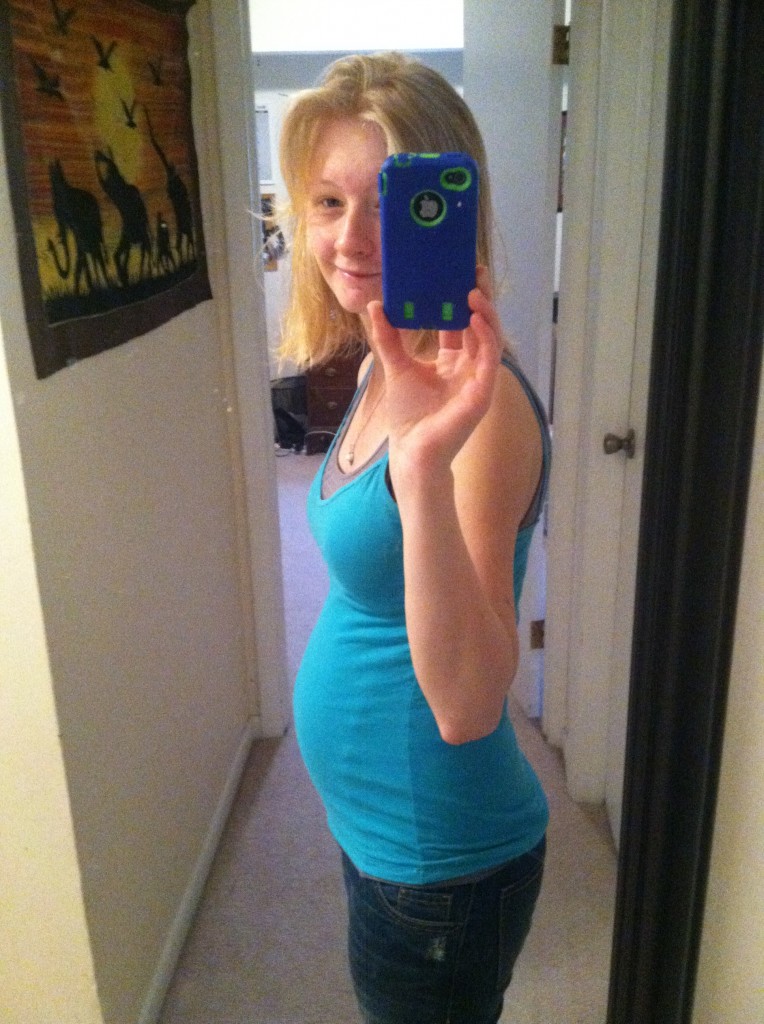 The day I took off work looked like this…. (also….forgive the messy dresser. I'm in between maternity/regular and winter/spring clothes, so I don't have enough room in my drawers for everything…#firstworldproblems)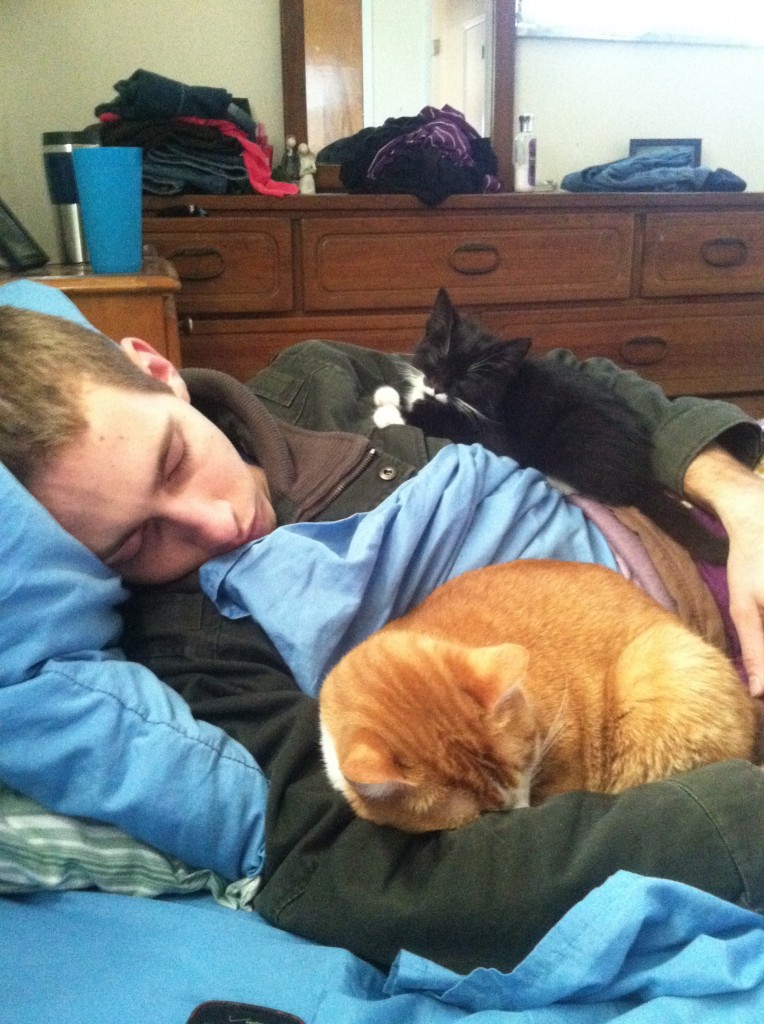 No media means crossword/logic/word search puzzles galore!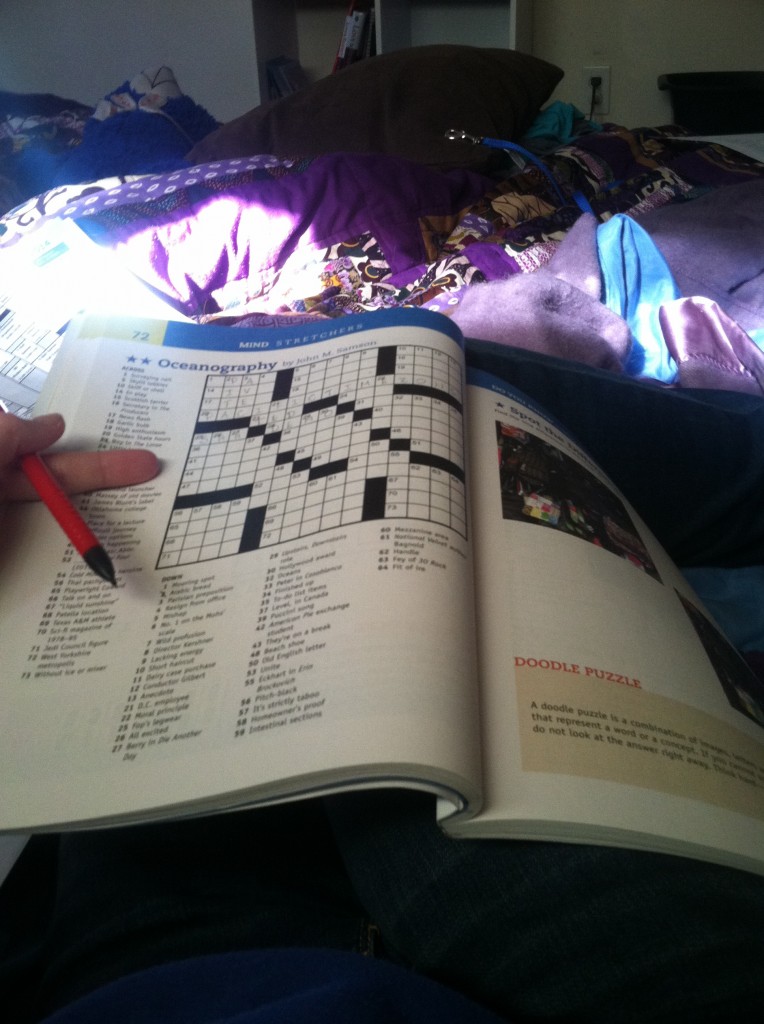 I think my belly has surpassed Theo's post-spaghetti belly.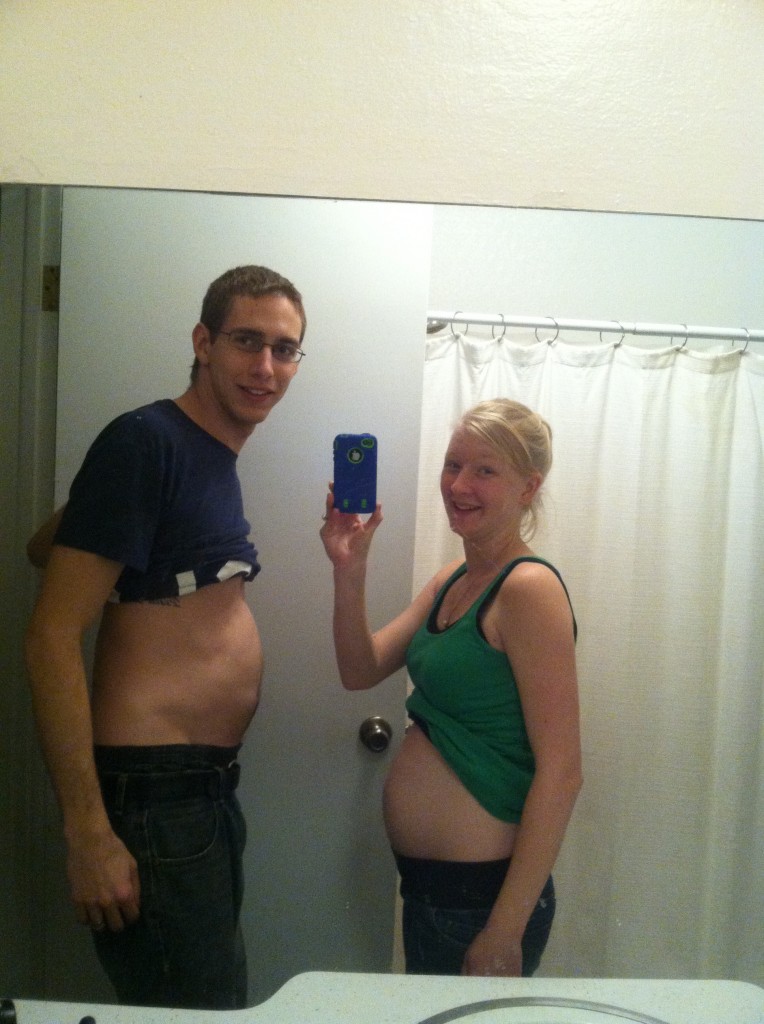 One of Theo's birthday presents that he opened early so we could use immediately! It sounds weird, and I won't even try to explain how to play…but it's a ton of fun!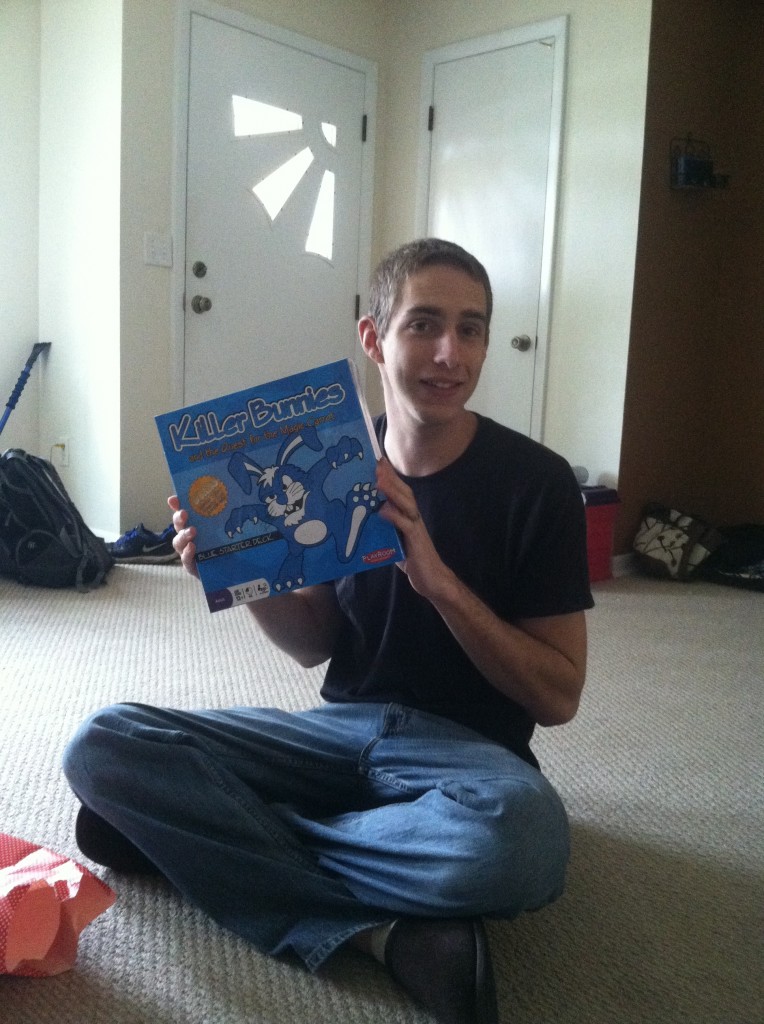 Baby Hines!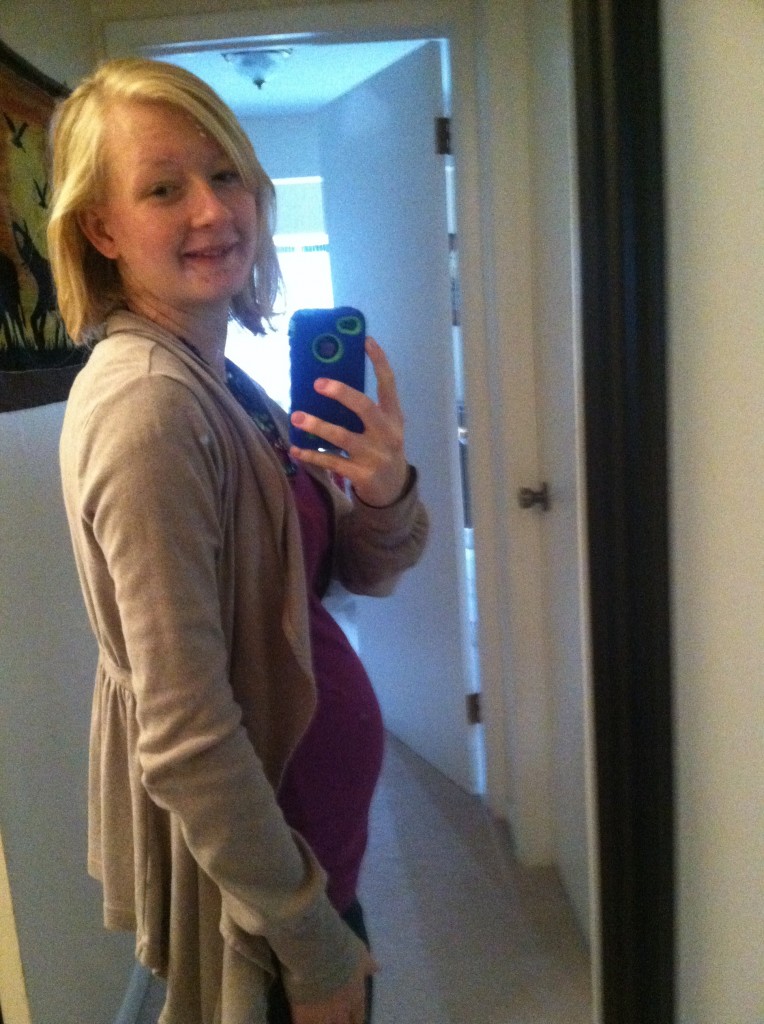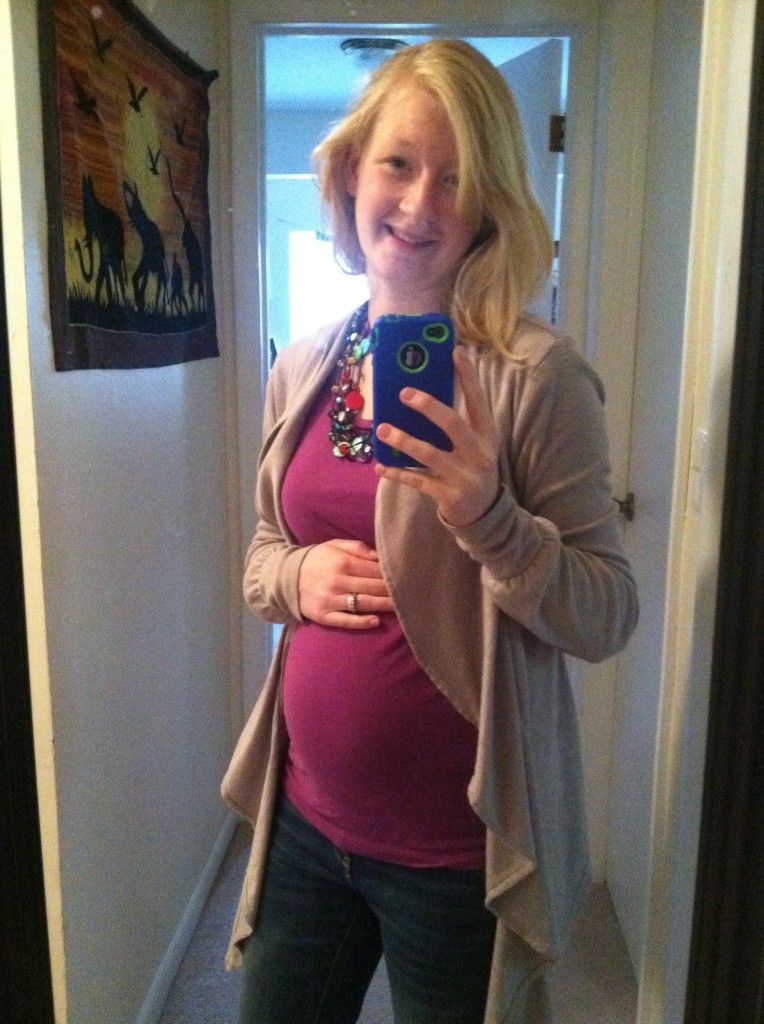 We have really enjoyed having a movie night each week. When the weather is warm enough, I go to the video store with Theo and we pick out a movie together. Last night we picked one out called The Butler. It was an amazing movie, although not a feel-good one. It was packed with history and was a well-done movie. It's one of those ones that I couldn't classify as 'entertainment', but rather 'thought-provoking'. I highly recommend it.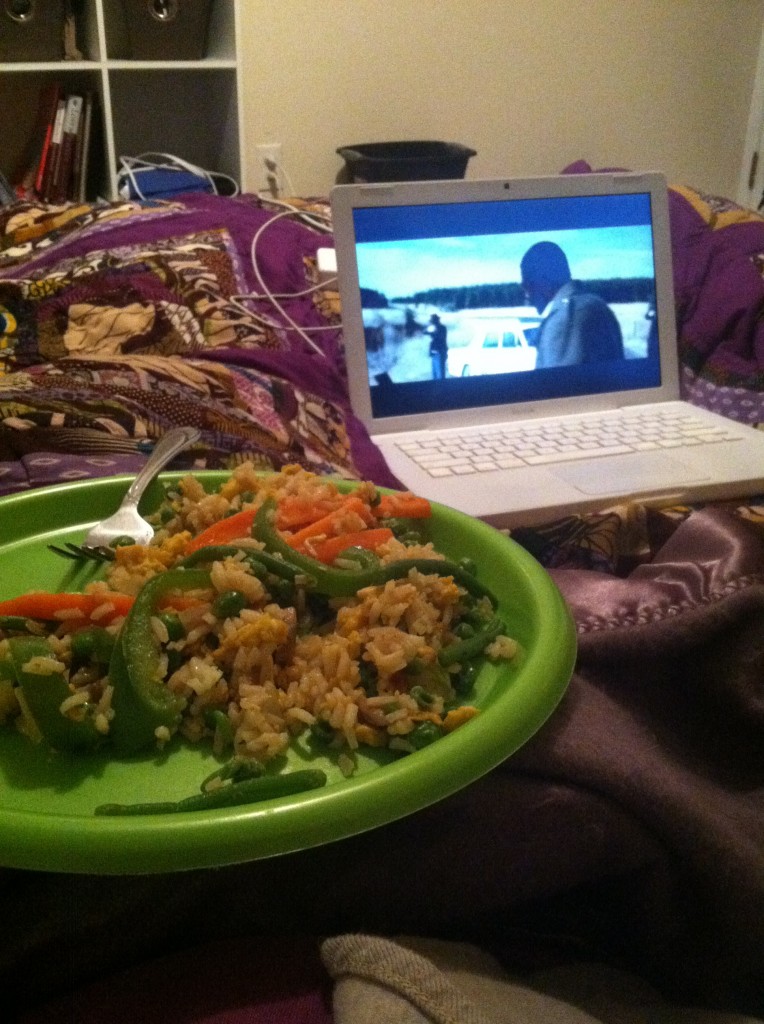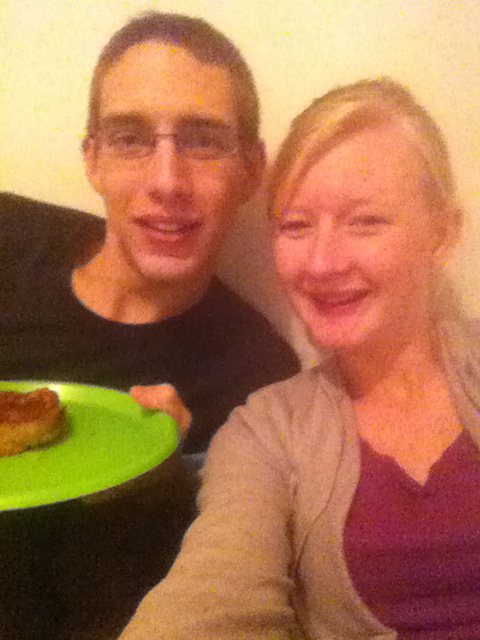 Aaaand that's a wrap! Hope you have had a wonderful Monday!