We just can't hold it in any longer!
The secretary had told me to get there early to fill out paperwork….so that's what we did. I ended up signing three papers (one that required me to check what gender I was at birth…oh, dear) and then we were on to our ultrasound! I thought I might cry looking at the pictures of the little one, but I was SO happy, I just kept laughing (while trying to hold my belly still). The tech was so nice and explained everything that we were seeing. Even after she explained it, most things looked like blobs to me, but Theo said he was following everything. He said it was one of the coolest things he had ever seen. The baby would not stop moving. She had to ask me to go empty my bladder (I worked hard for that!) and then had to press lightly on my abdomen a couple times to get the baby moved where she needed it.
We asked the tech to put the gender information in an envelope for us.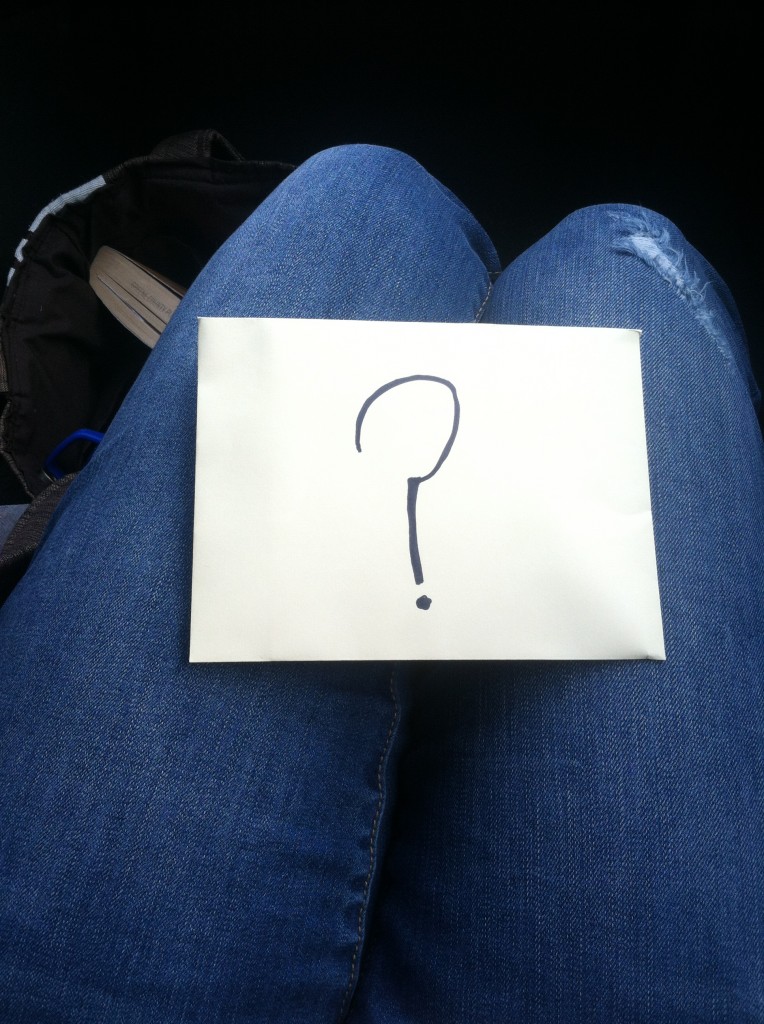 We left and went to Applebees for lunch. Applebees is where we had our first date approximately 4 years ago. The service was HORRID this time around, and the lady behind Theo had super photo-bomb worthy hair (see below), but we were just so giddy with excitement that it didn't really bother us.
We finally ordered our food, and opened the envelope! Theo opened it first, then showed it to me…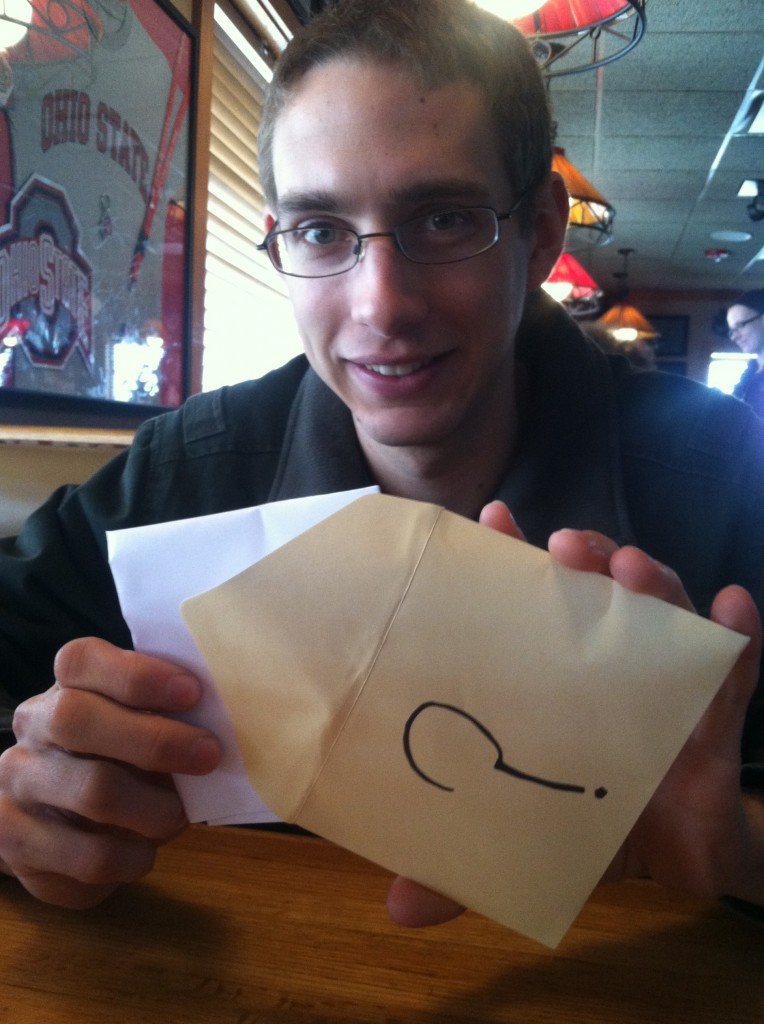 This was his face when he saw what it was…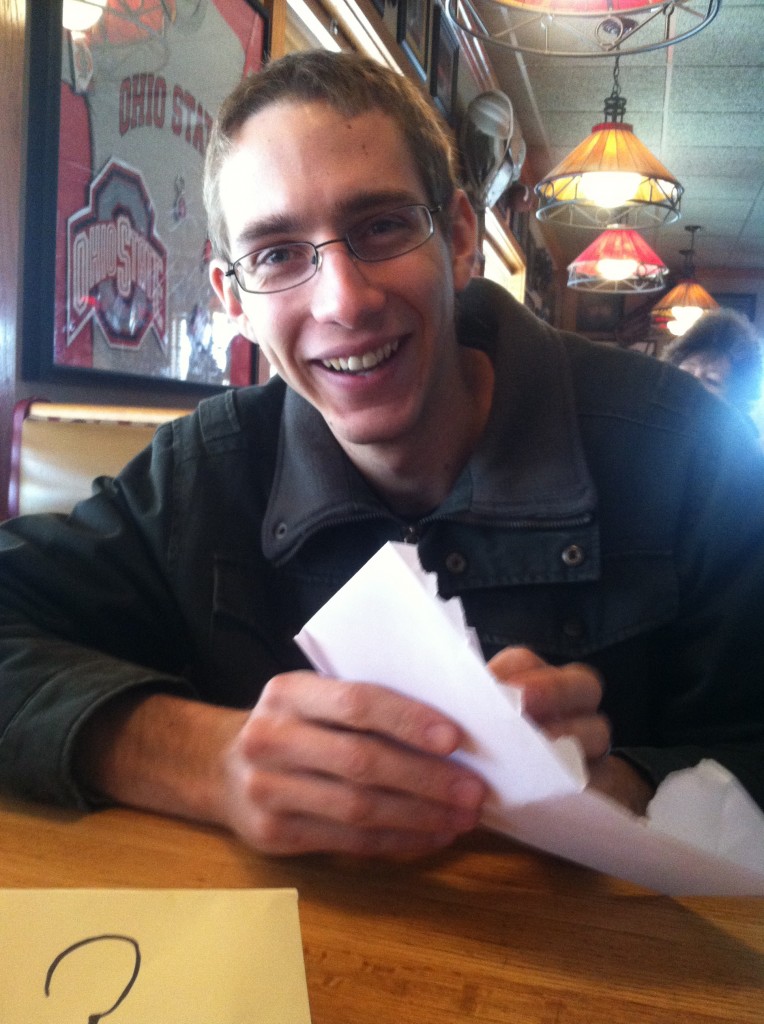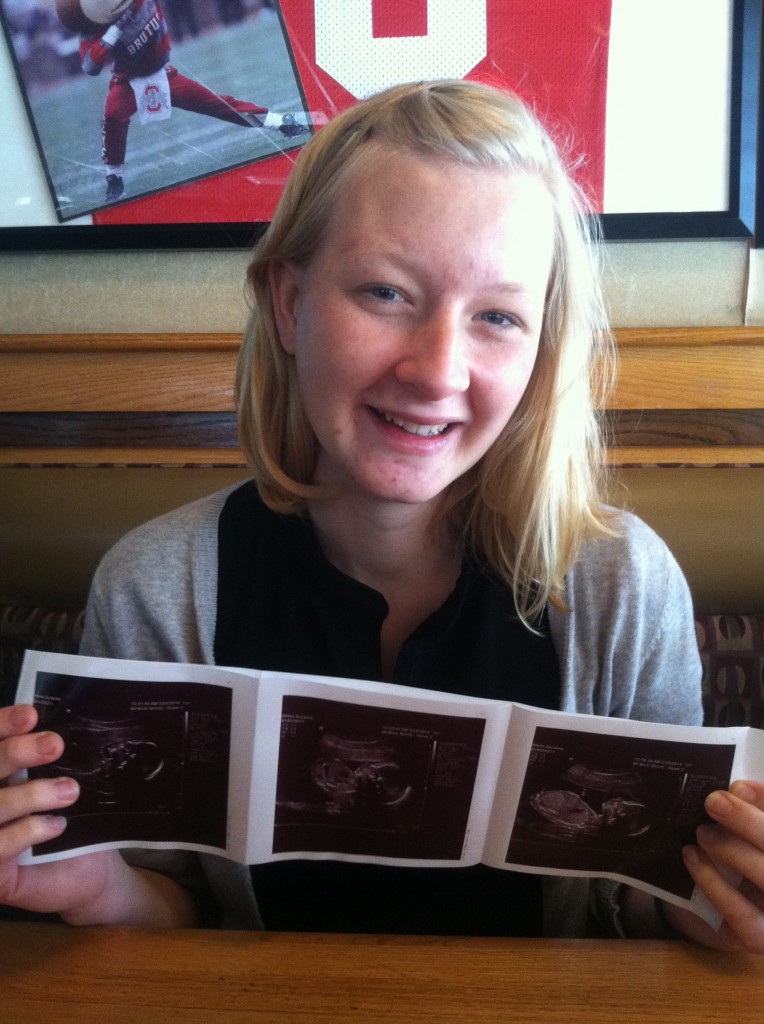 We stopped at Party City on our way home, and got some helium balloons. The checkout guy asked me if I was 'the one carrying the child'. It was a question I had never heard before!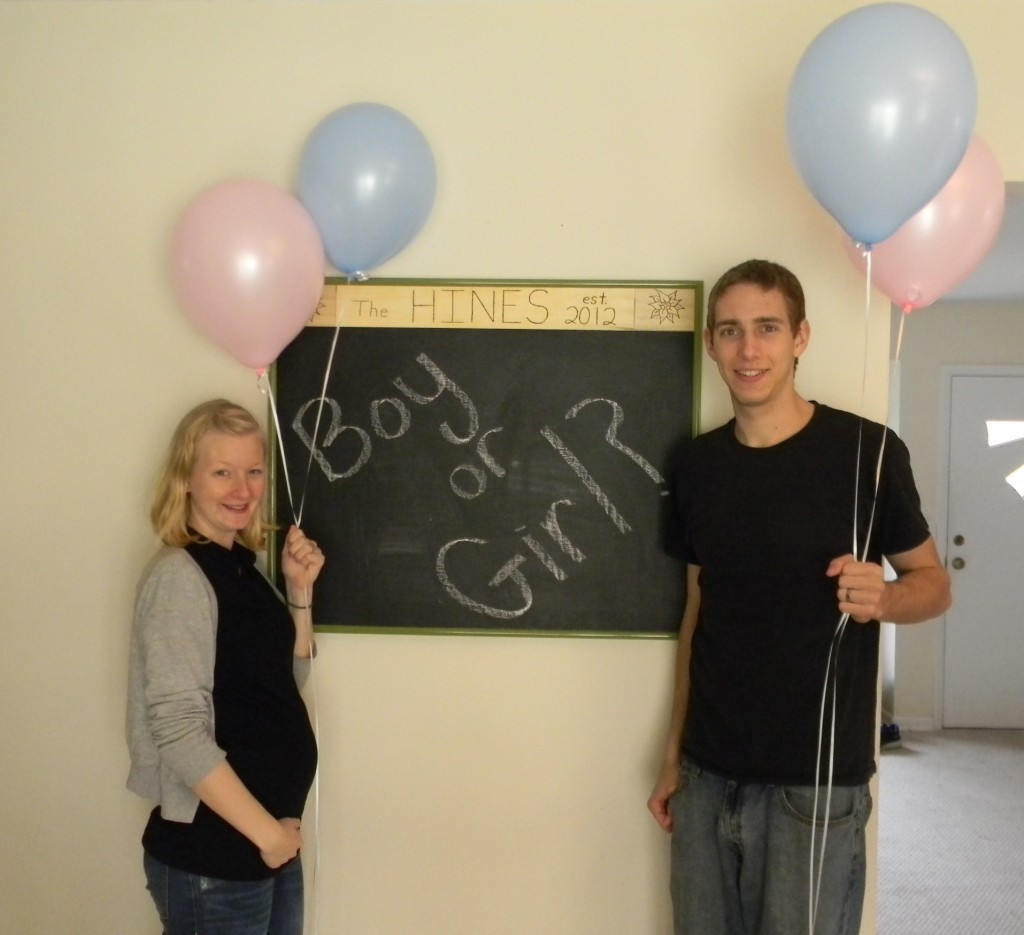 *
*
*
*
*
*
*
*
*
*
*
(ha! made you scroll!)
*
*
*
*
*
*
*
*
*
*
*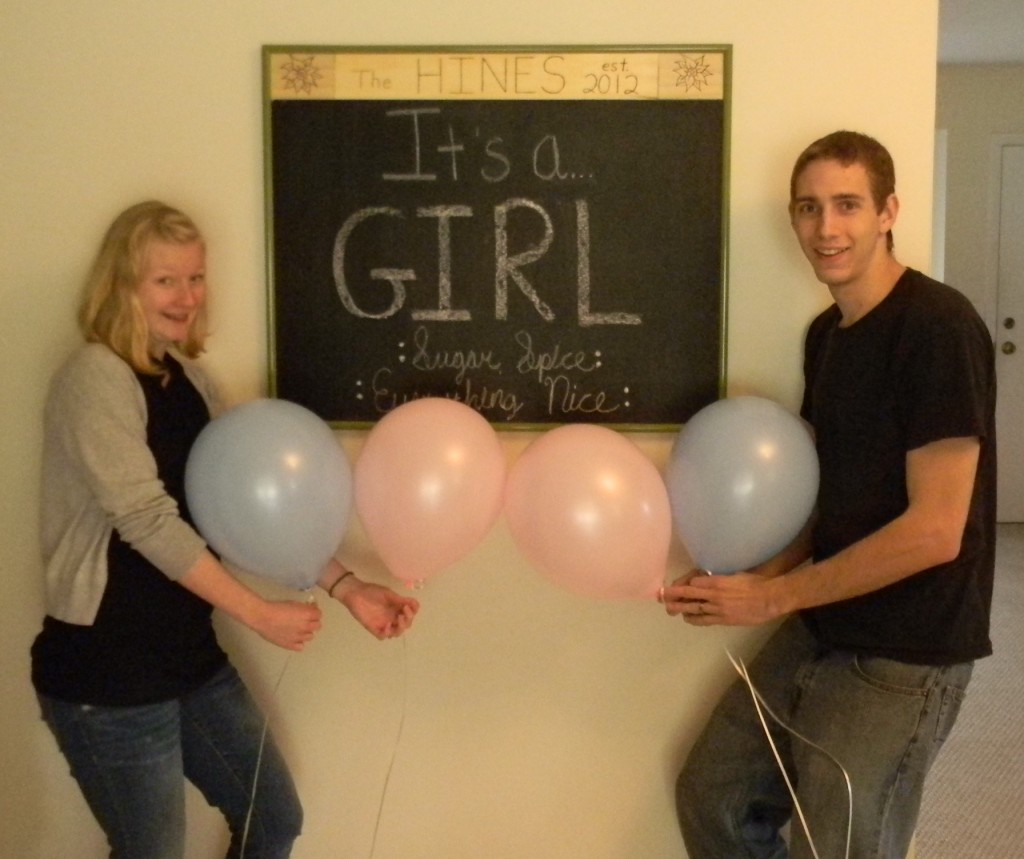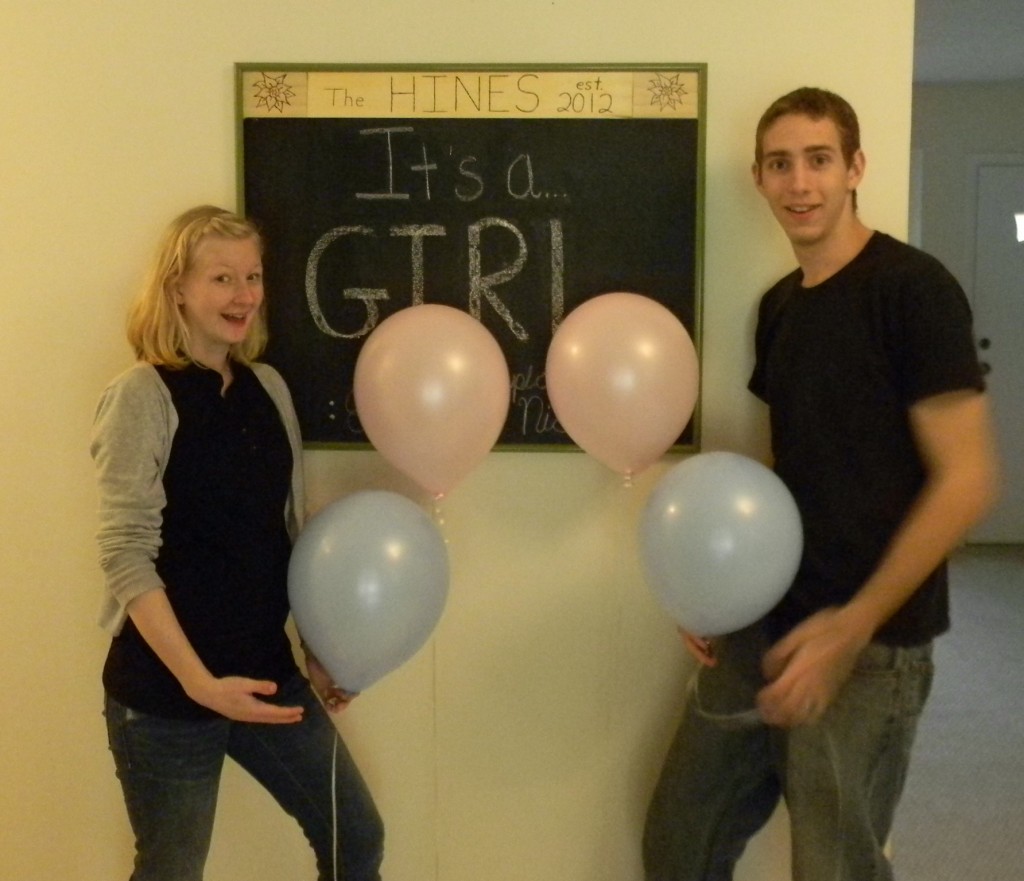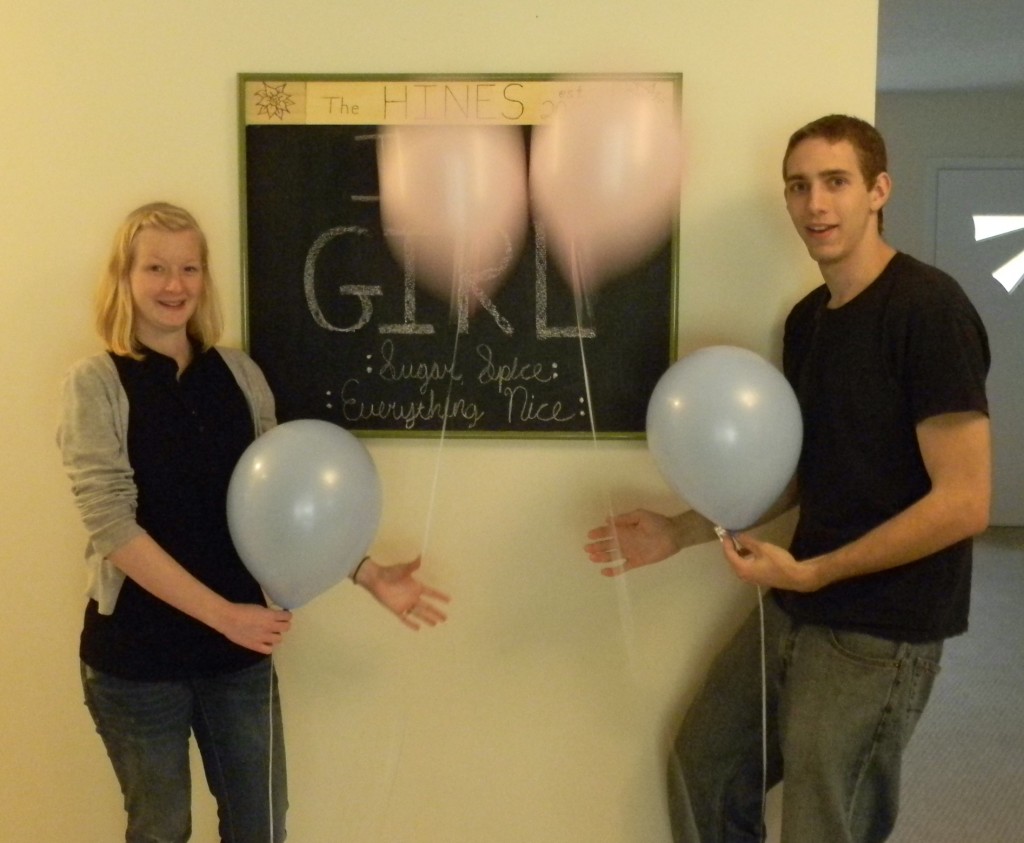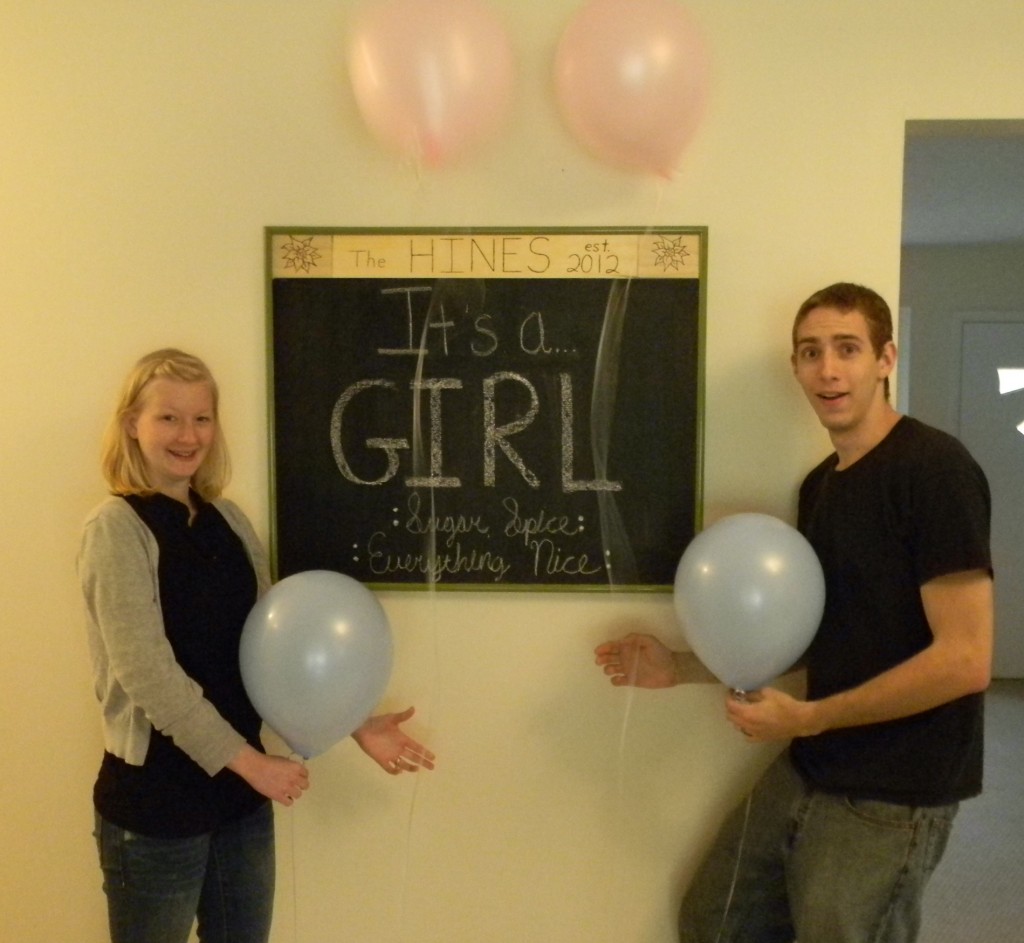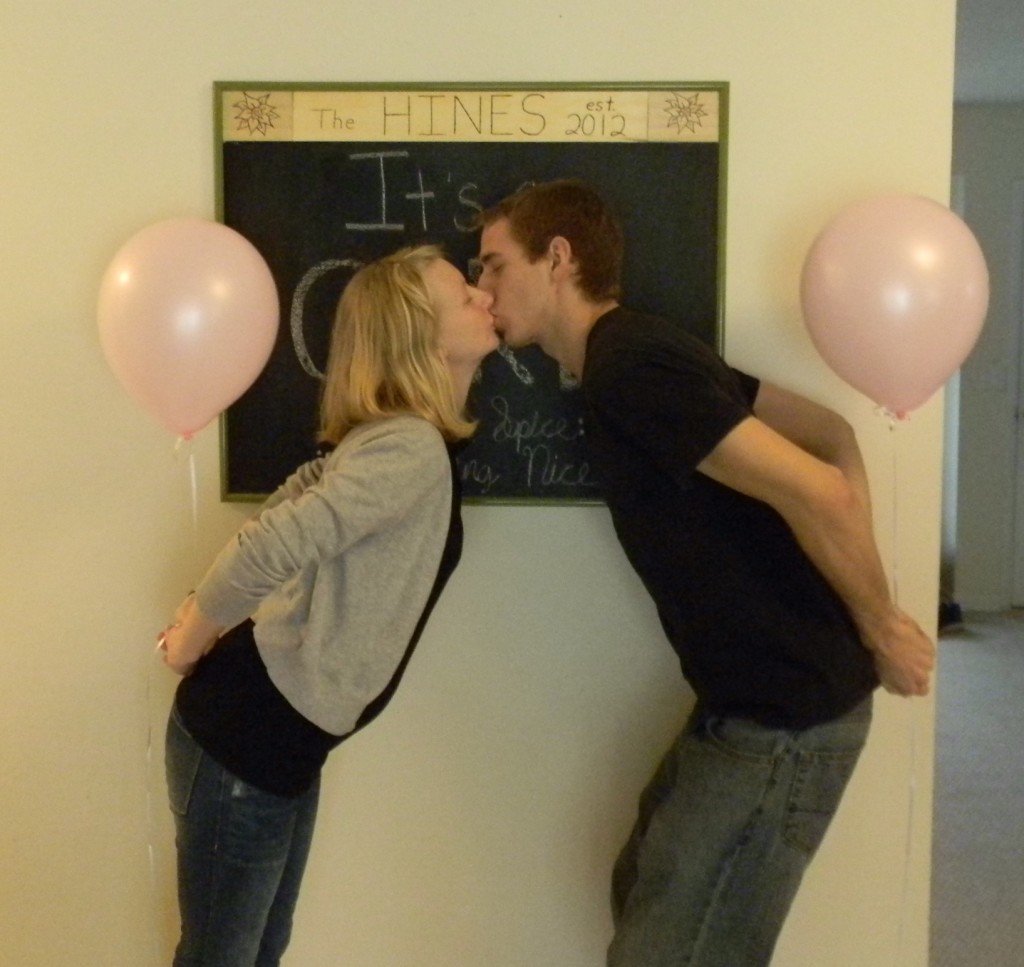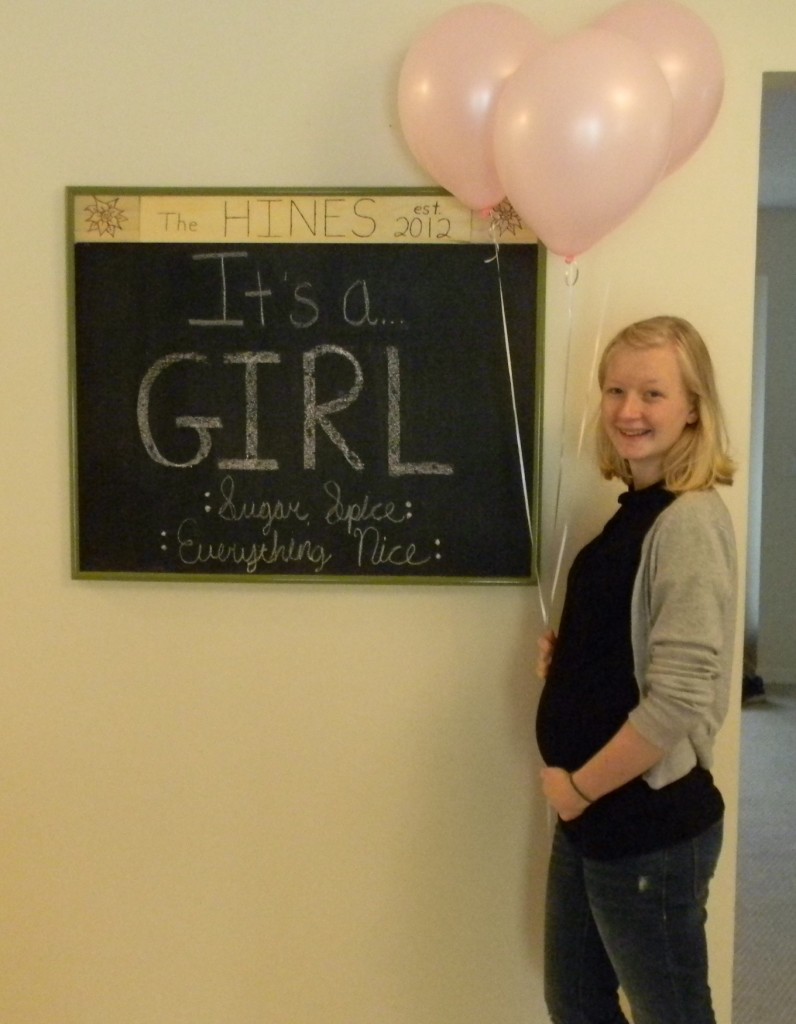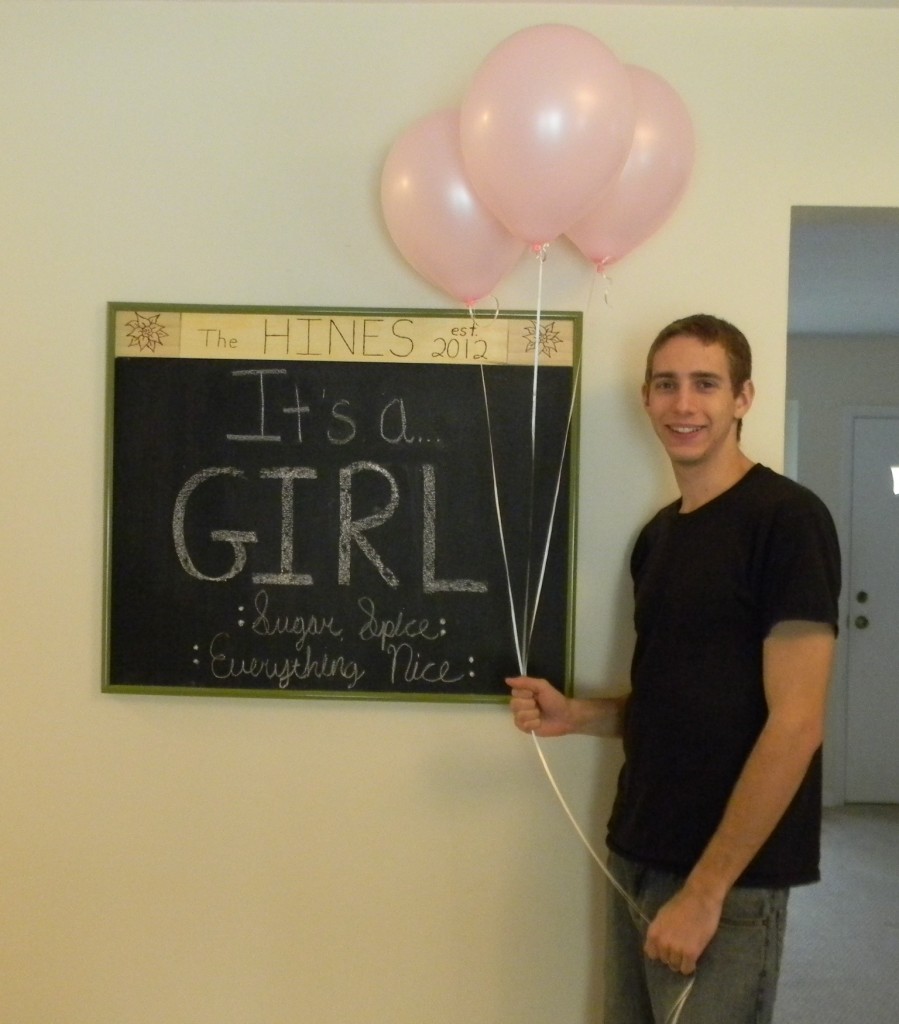 And one of my favorites…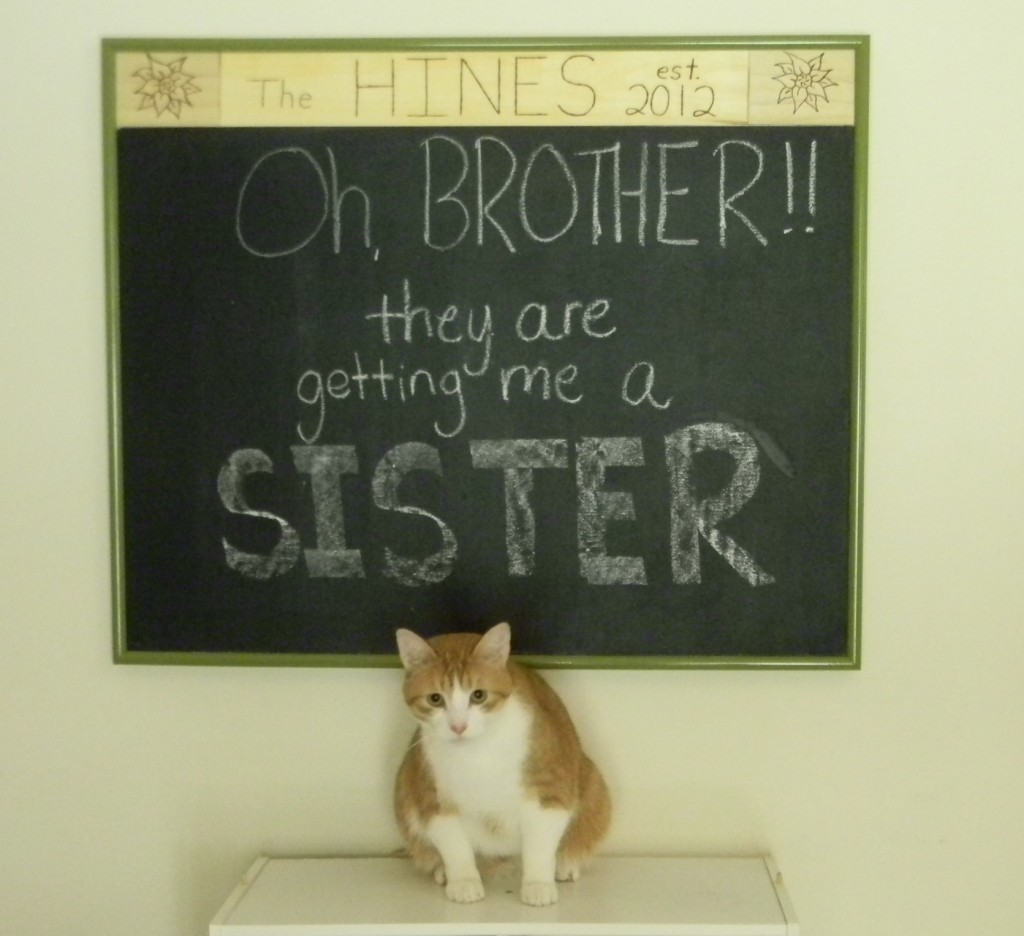 And just in case you think its amazing that we got him to pose…think again…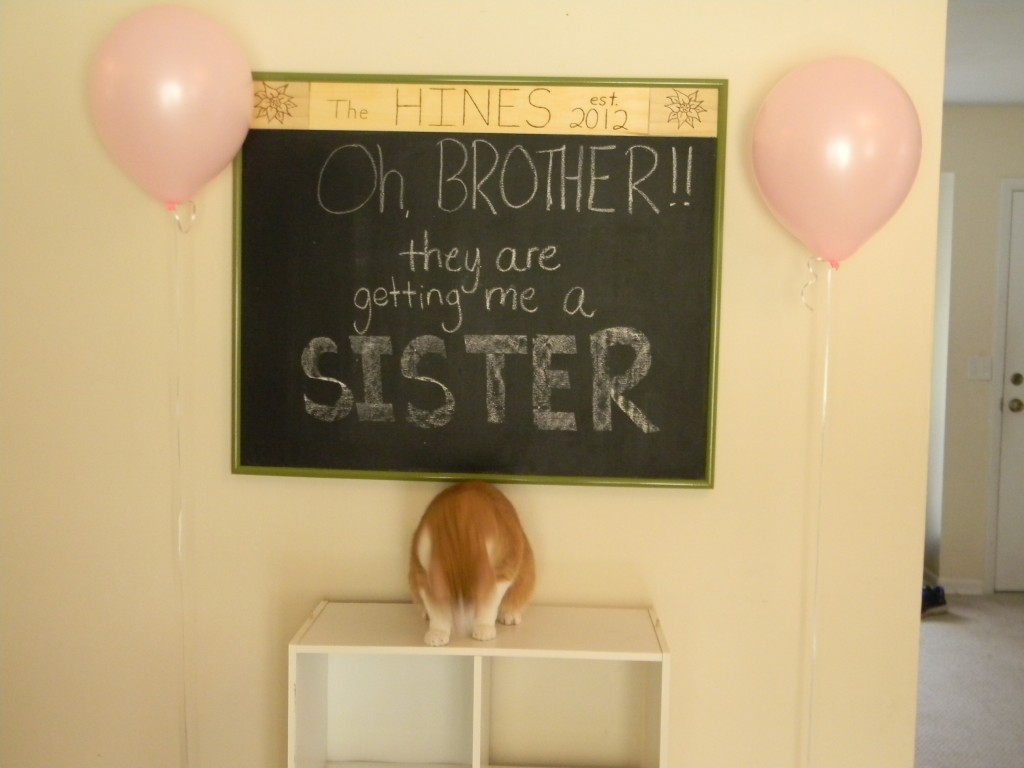 (there are about 20 that look just like the above…)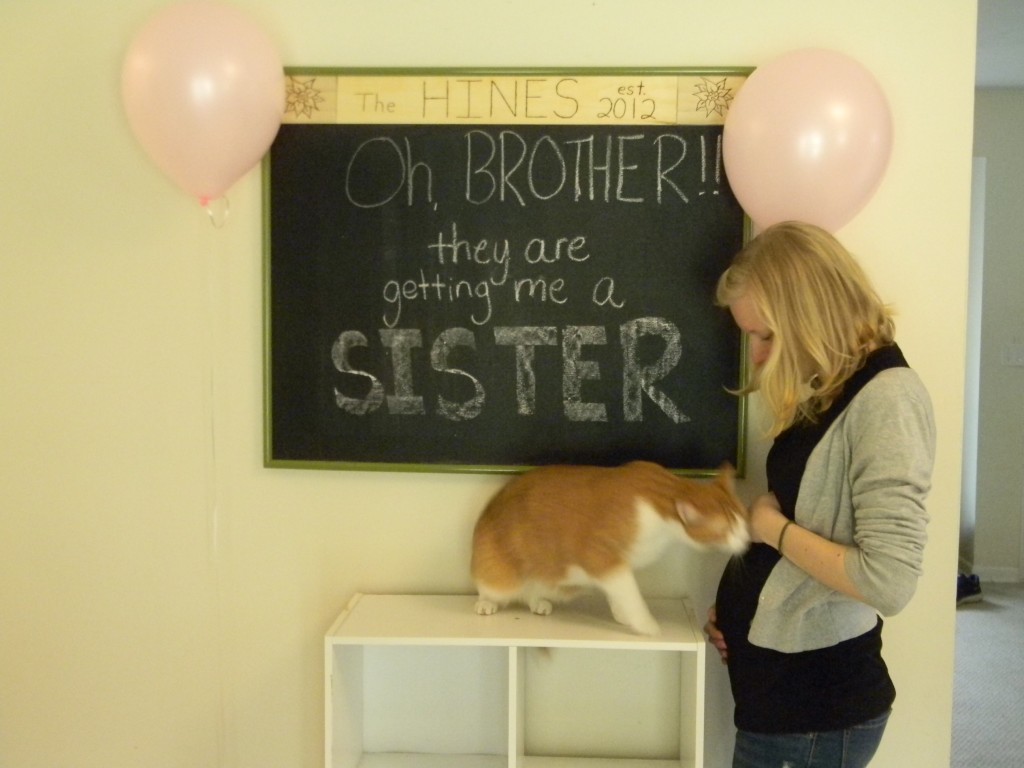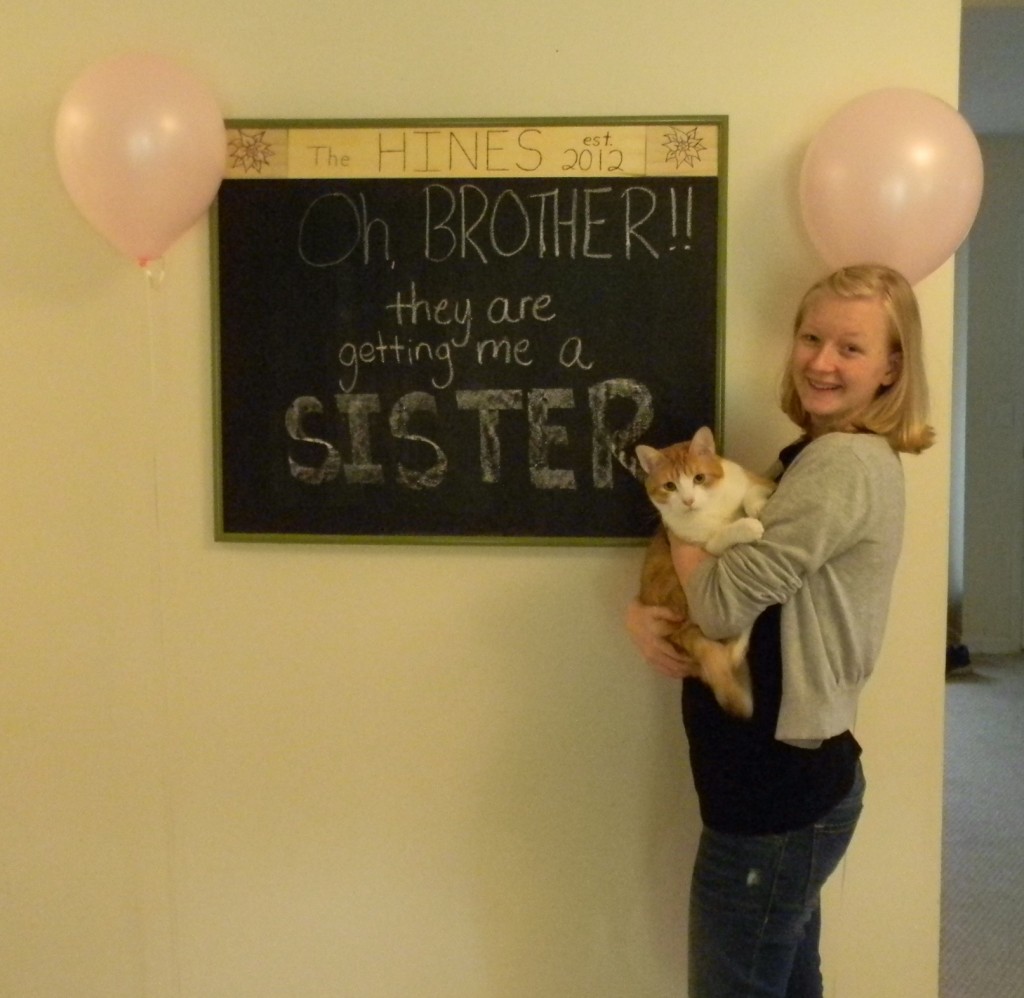 I was in complete shock when the saw the paper… I so thought it was a boy!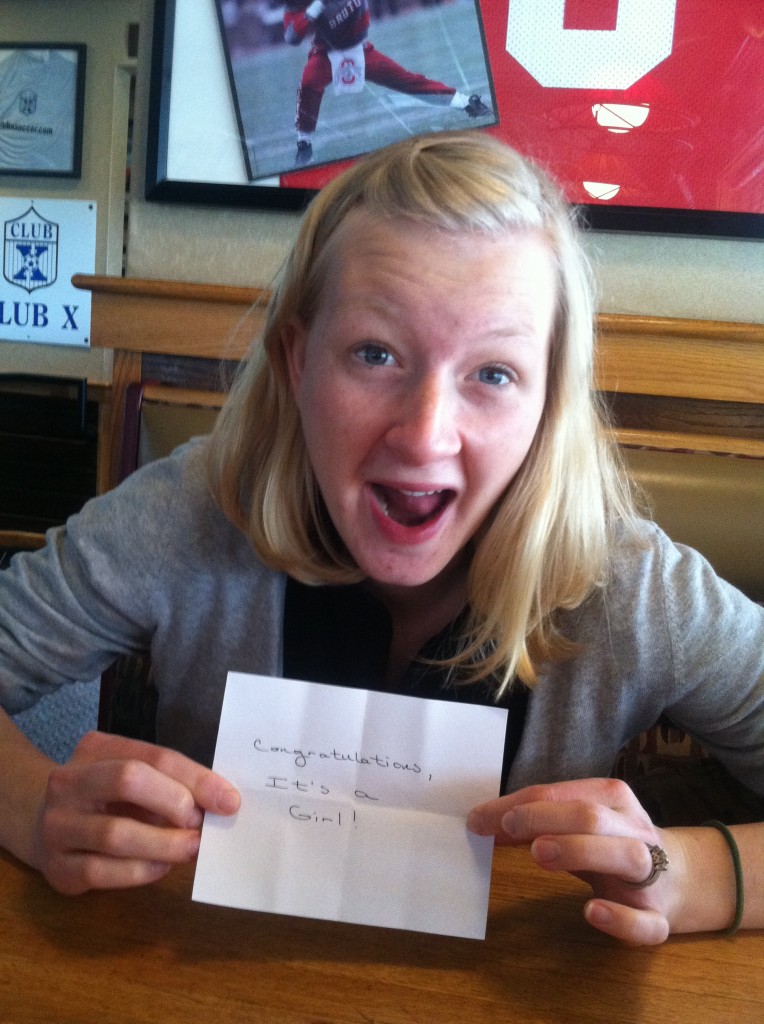 Our FIRST family photo!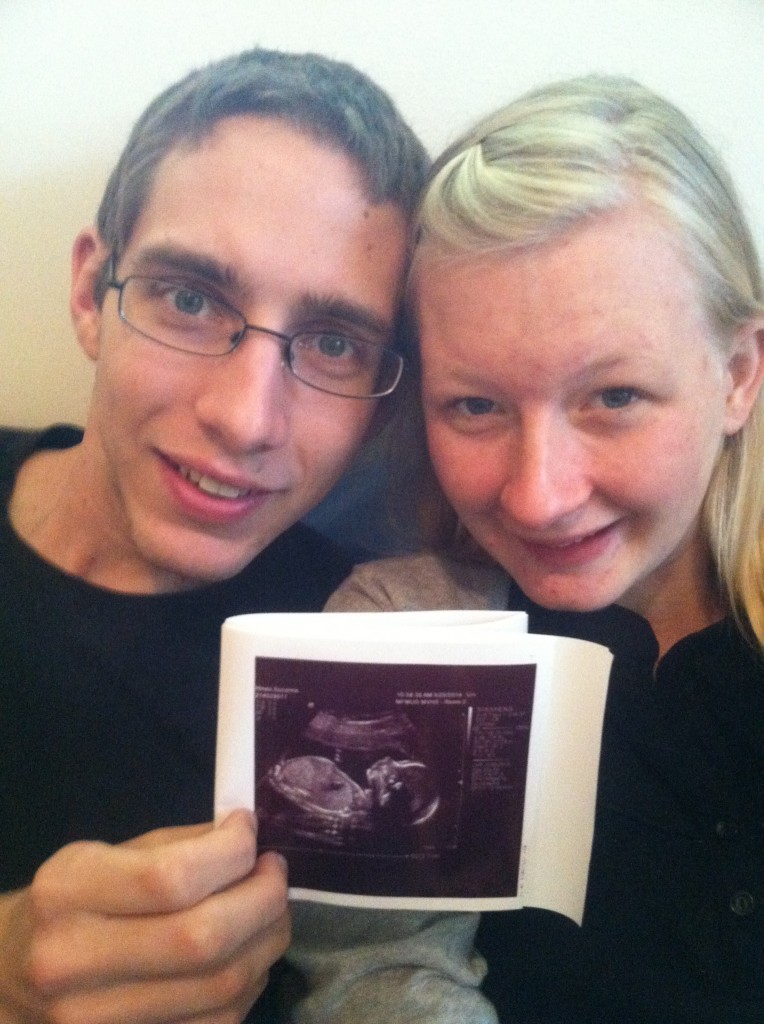 And, of course…one with the cats…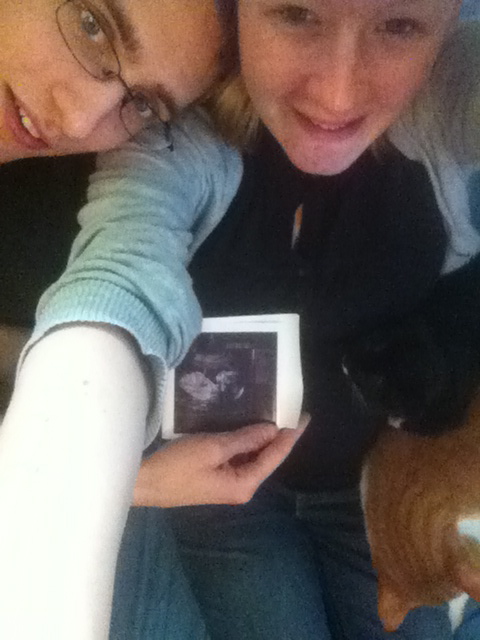 First comes loves, then comes marriage, then comes Baby GIRL Hines in a baby carriage!