First of all, I just want to say thank you SO much for all the congratulations, comments, texts and emails. They have meant the world to us.
For those of you who have asked/commented on our gender reveal pictures, it took us over an hour to take all those pictures. We have a mini tripod, and we had it balanced precariously on several pieces of furniture. We would get ready for the pose, then put the camera on self-timer and take the picture. Unfortunately, my camera only takes ONE picture at a time, so that whole photo shoot took FOREVER. But it was a whole lot of fun!
I was so completely shocked that it is a baby girl. I will write more on that later. However, we are THRILLED. And, yes, we do have a name picked, but it's not going to be 'officially' announced until a later date, so hold your horses. And if you know the name…don't tell! Theo and I are LOVING calling the little one by name. It almost immediately forged a bond between us all. Our little family.  *Sigh of happiness*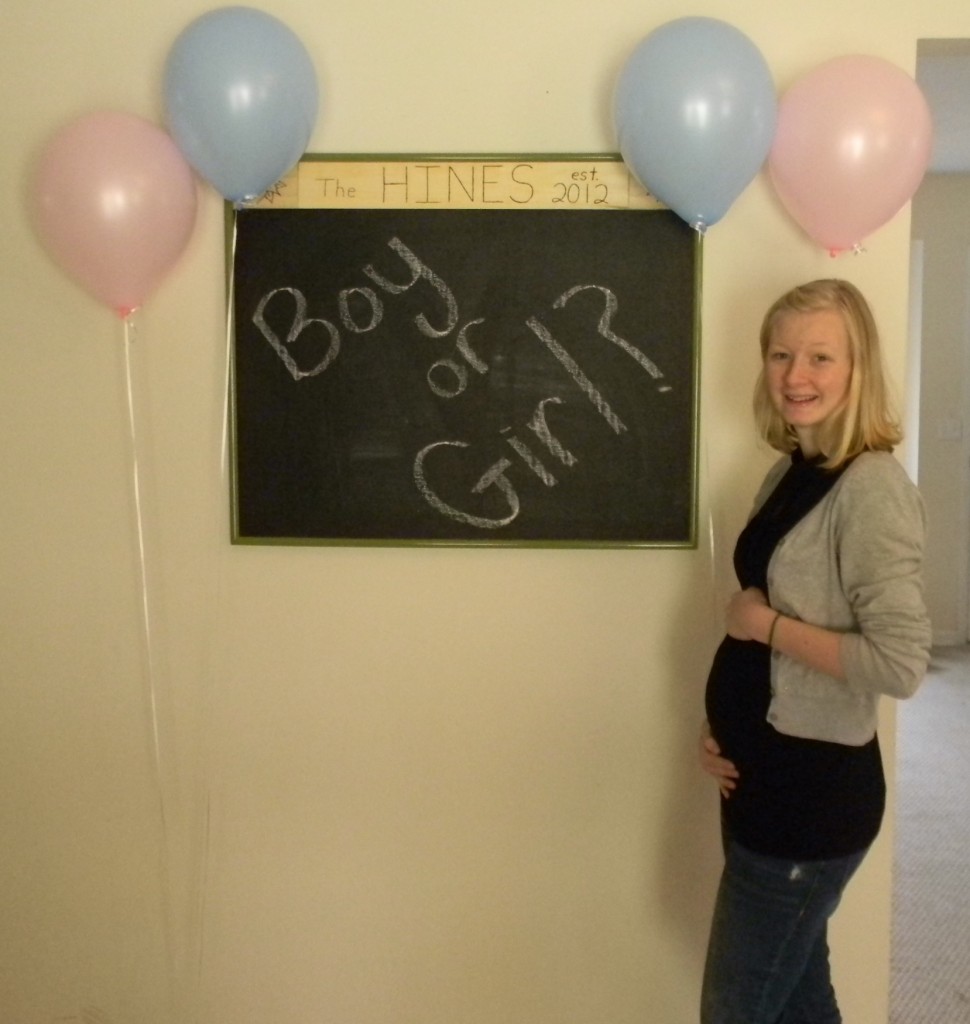 How Far Along:
21 weeks! 19 (give or take a few) to go!
Size of Baby:
The ultrasound tech told us our baby weighed 12 oz. Getting close to a pound! She is the size of a banana this week!
Total Weight Gain:
13 beautiful pounds (I need to tell myself that)
Maternity Clothes:
Loving them! I pop into our local goodwills every so often to see if there is anything new. I've built up quite a collection, which is awesome because I've grown out of a surprisingly large amount of my regular clothes.
Also- belly bands? I don't get it. I find them to be horribly uncomfortable. Am I supposed to wear the thing all the way pulled up over my belly? Because that is just restrictive. But if I fold it down, it just gets all bunchy and then I have tufts of belly band sticking out here and there. Same with maternity pants that have the HUGE panel. Where does the panel go???!? Am I the only one?
Gender:
Shocker- it's a GIRL! Sugar and Spice and Everything Nice from here on out!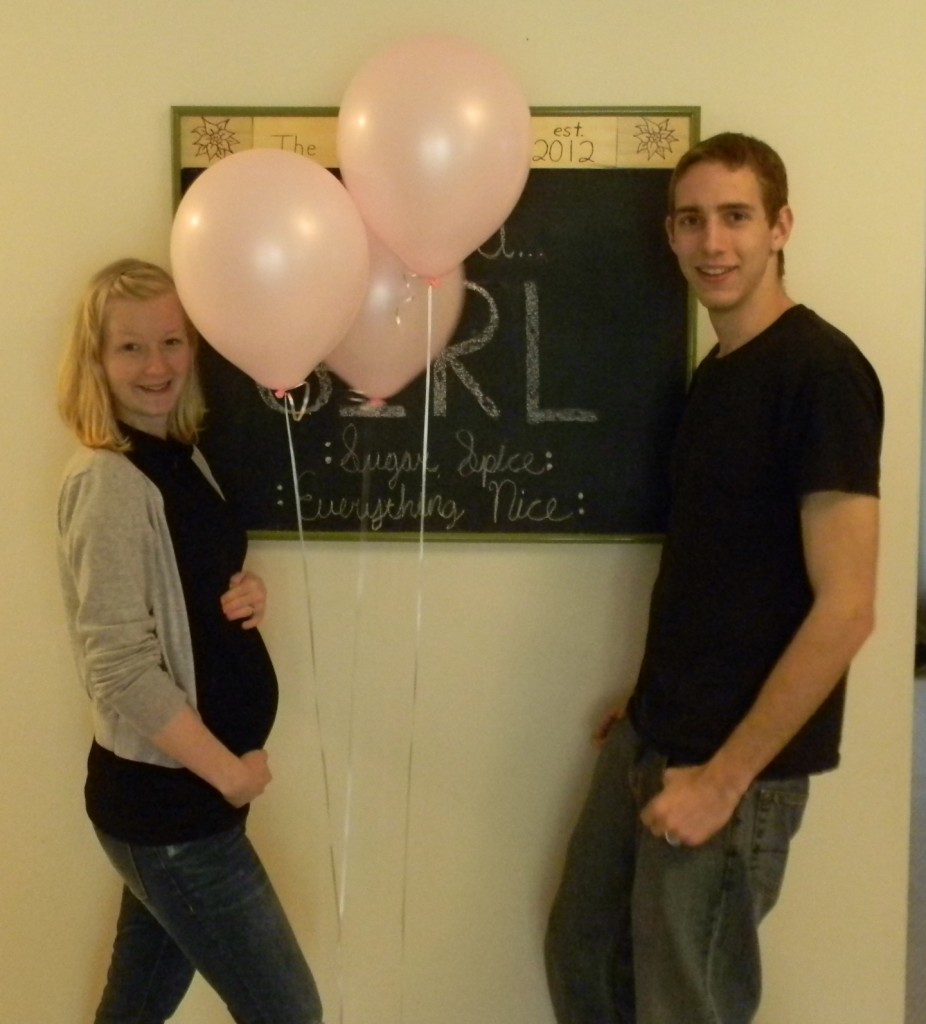 Movement:
Oh, yes! I still hold my breath every time I feel it– such a miracle.
And….for the first time this week, Theo felt it, too!
Sleep:
So-so. Not great. I'll wake up randomly and be wide.awake. I don't usually have trouble falling back to sleep, though. I have also found the most comfortable position happens to be my back, which I'm not supposed to lay on. Oh dear, this is going to be a looooong 19 weeks!
What I miss:
Sleeping like a regular human being.
My abs. Never will I take a flat stomach for granted again. But, hey…you never know what you got until it's gone, right?
Food Cravings:
EAT EVERYTHING IN SIGHT! I'll take anything, really. But only in small portions. I still love my starchy/carby food, and spicy/salty is my go-to.
Food Aversions:
Still just those things that I ate in my first trimester morning-sickness stage.
Symptoms:
Baby bump!, maternity clothes, uncomfortable at night, feeling baby girl kick, starting to get a nesting itch (or is that just spring fever?), hungry all the time, but can't handle large portions of food.
Worst Moment This Week: Um…the fact that my workplace calls this week 'spring break'. For me, and a majority of the teachers, it's 'spring work-more'. There is no curriculum, which means the students aren't on a schedule. I have to work 2 extra hours on each shift, the weather has been miserable (aka all those kids cooped up inside), and several teachers (bless their hearts!) did take a break this week, which means the rest of us are helping to shoulder the load that they usually carry. So…no structure, extra-long shifts, an extra large class-size, and we can't go outside. And guess which week my body decides to get a very sore throat? Yeah, it's not the best. BUT, I would rather have this week than where I was a year ago: student teaching full time (without pay), and weeping over my edTPA on a daily basis.
Best Moment This Week:
Um, DUH!!!!
Seeing baby GIRL for the first time, watching her roll around inside me, seeing her head, her heart, her little round tummy, her hands, her stubbornness, her DeValve lips and nose, her 10 little toes, finding out she is a SHE, and calling this precious little one by name.
One of the best days of my life.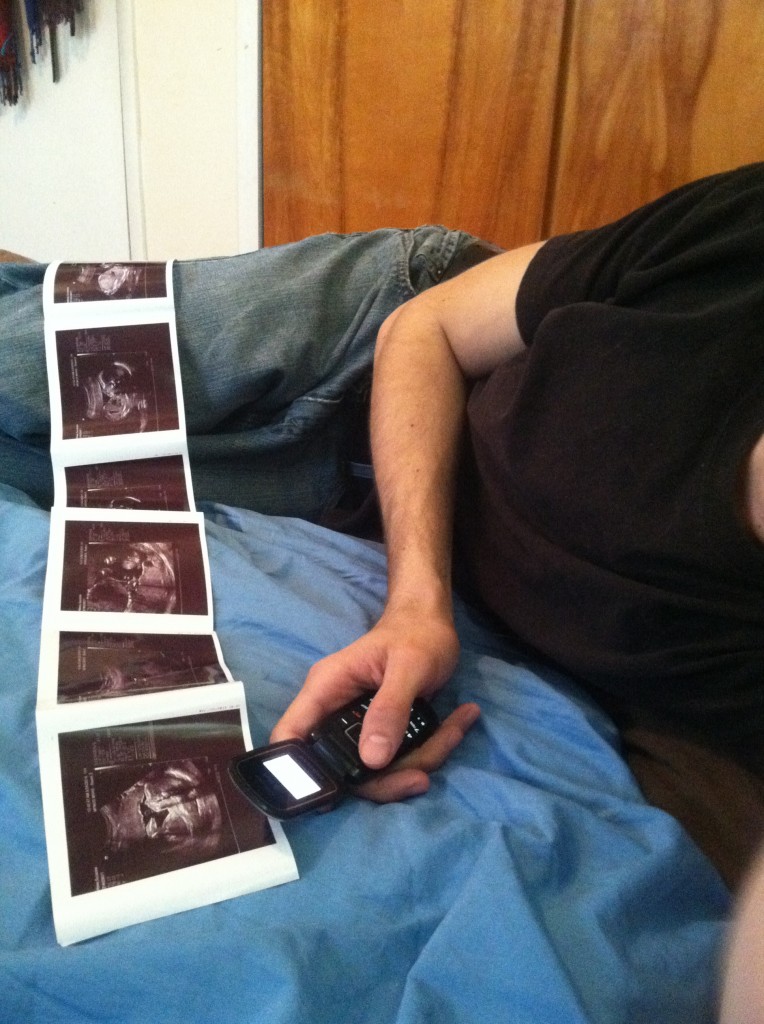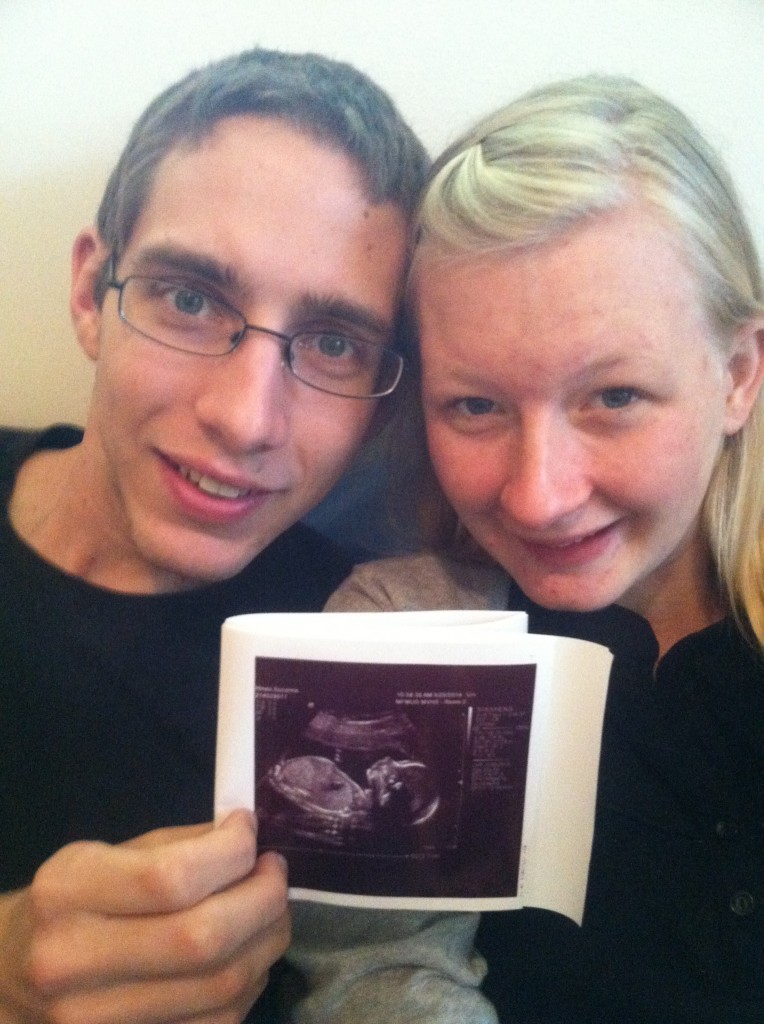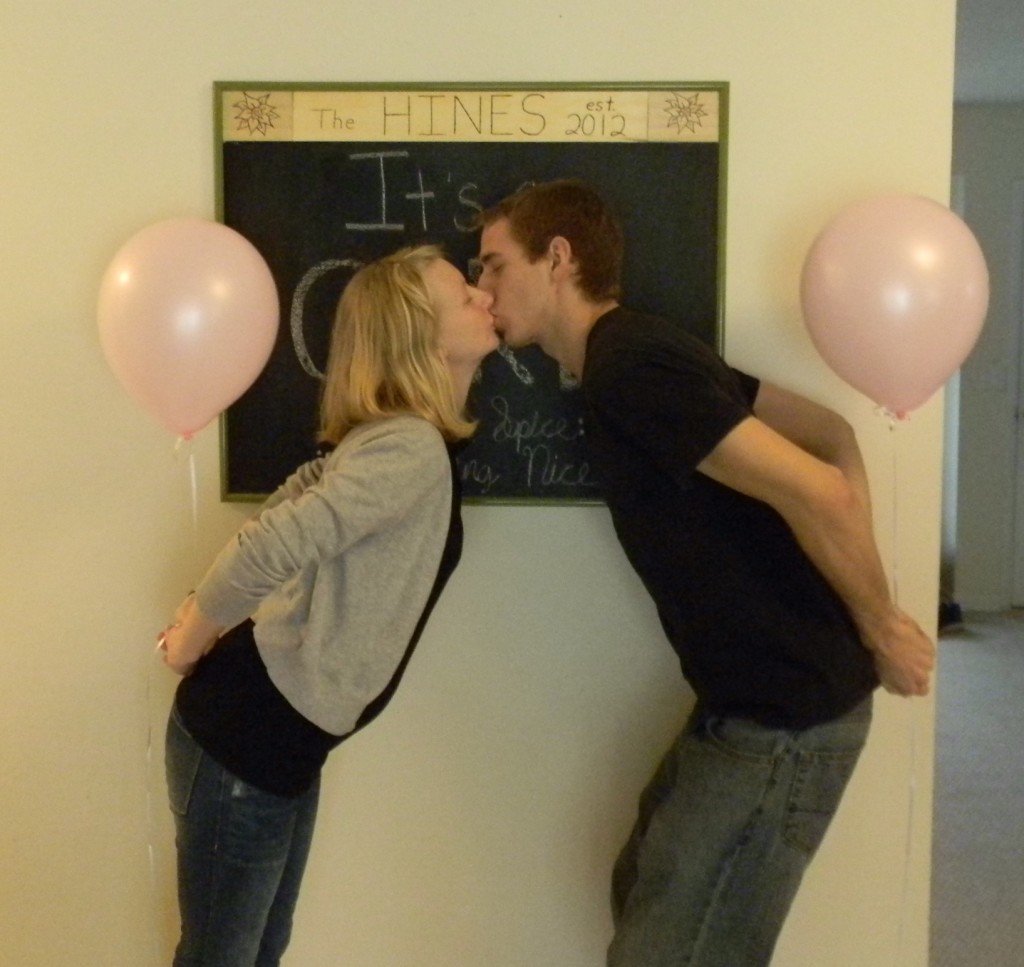 What I'm Looking Forward To:
Bonding even more with baby girl
SPRING (please come. please, please, please, please)
Shopping for a little girl!!!
Exercise this week:
It would seem that this week of craziness would mean no exercising, but I've actually been able to do 4 workouts in the past 7 days. I'll take it. Basically, I'm just working right now on toning my legs, my pelvic muscles, my back and ab muscles and my arms. All of those muscles will come in handy during labor.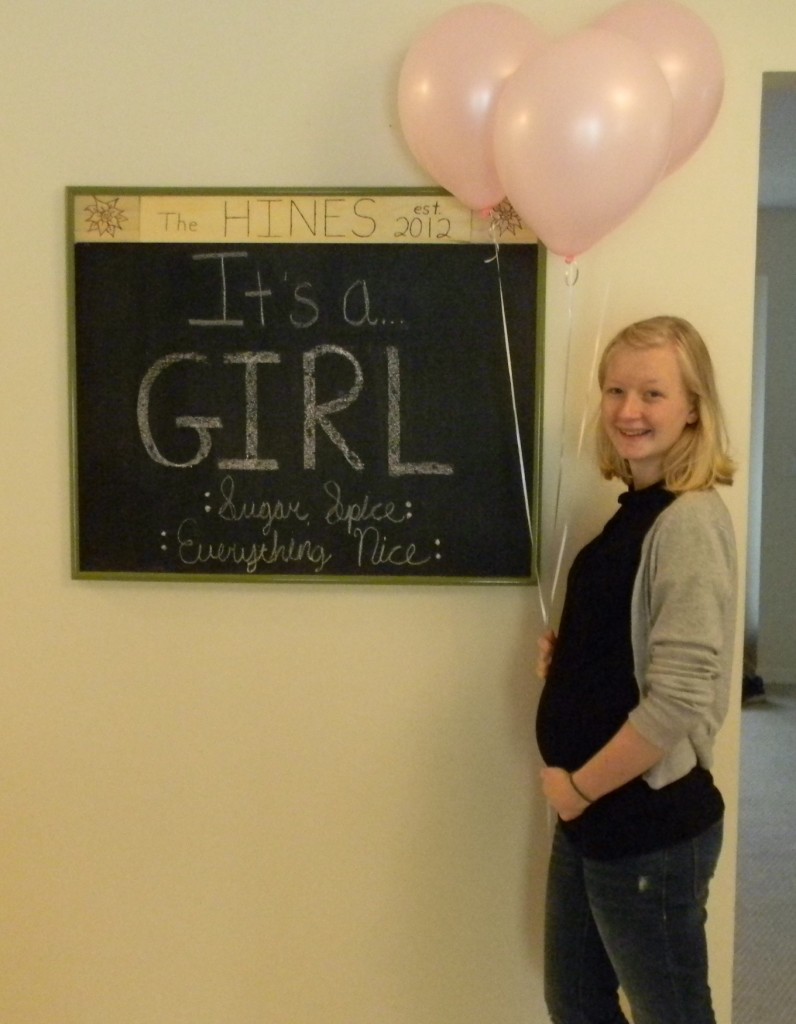 Happy week! It's almost SPRING, and it's almost the weekend!!