I'm a couple days into this week, and I'm just now getting to the point where I can wrap my head around the crazy goodness of last week.
Most days, I tend to listen to the lies that my life borders on pointless. I work around the house, then go to work, then come home and make dinner, finish chores and lesson plans around the house, then head to bed. But I need to remind myself that it's in the daily moments that my life takes meaning. It's in doing the chores with a joyful heart, serving my husband so he can better serve others at his workplace. It's getting enough sleep to love the children I work with, even when its so incredibly difficult to love and have patience. That kind of stuff does matter.
And growing a human. That also counts for something, right?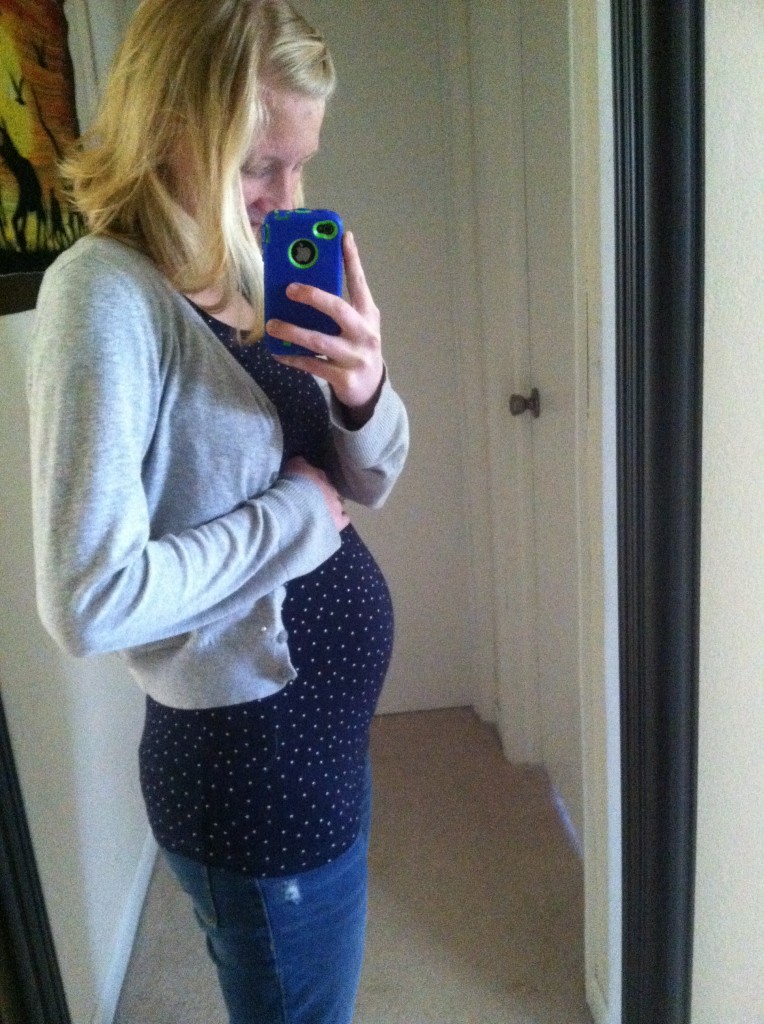 It's also really nice when the weather gets nice and all of a sudden I have SO much more energy than during those long, cold winter months.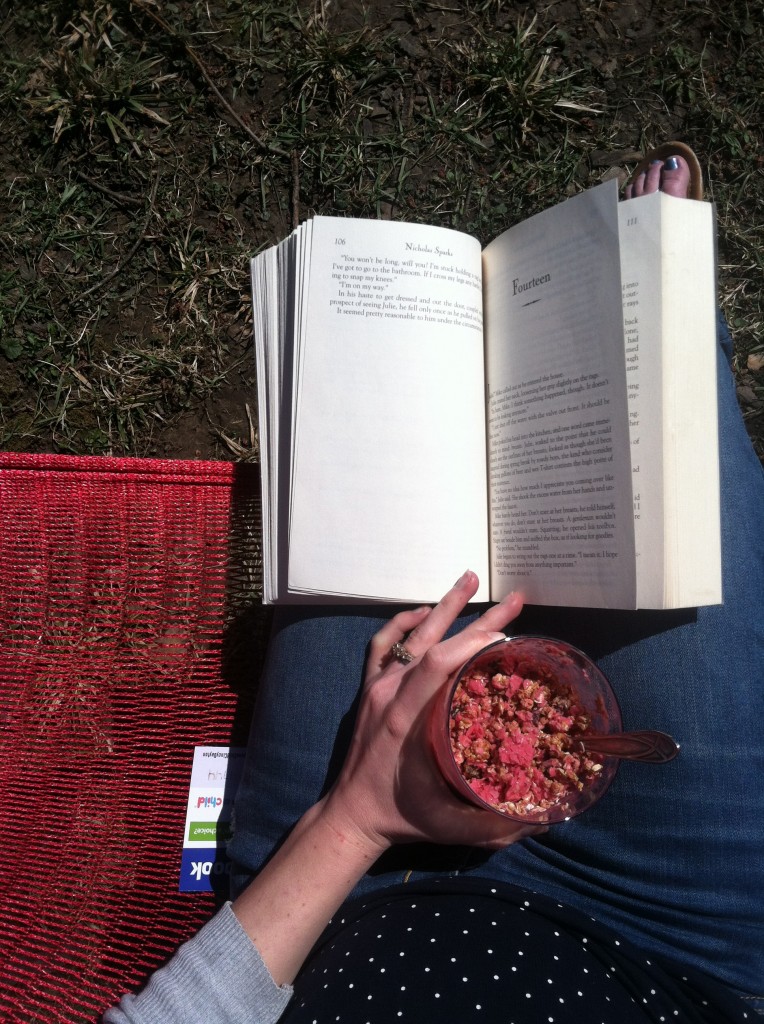 Baby Hines got her first piece of mail this week..from her great-grandparents. It brought tears to my eyes to see the precious package, the precious letter and the precious dress. And to know that it comes from people who already love and pray for our little girl.
Of course, the cats are doing just fine. Moose absolutely loves our new jogging stroller. He really, honestly thinks we got him a new, cozy bed. Poor thing will probably be so stressed out when baby girl arrives and kicks him out.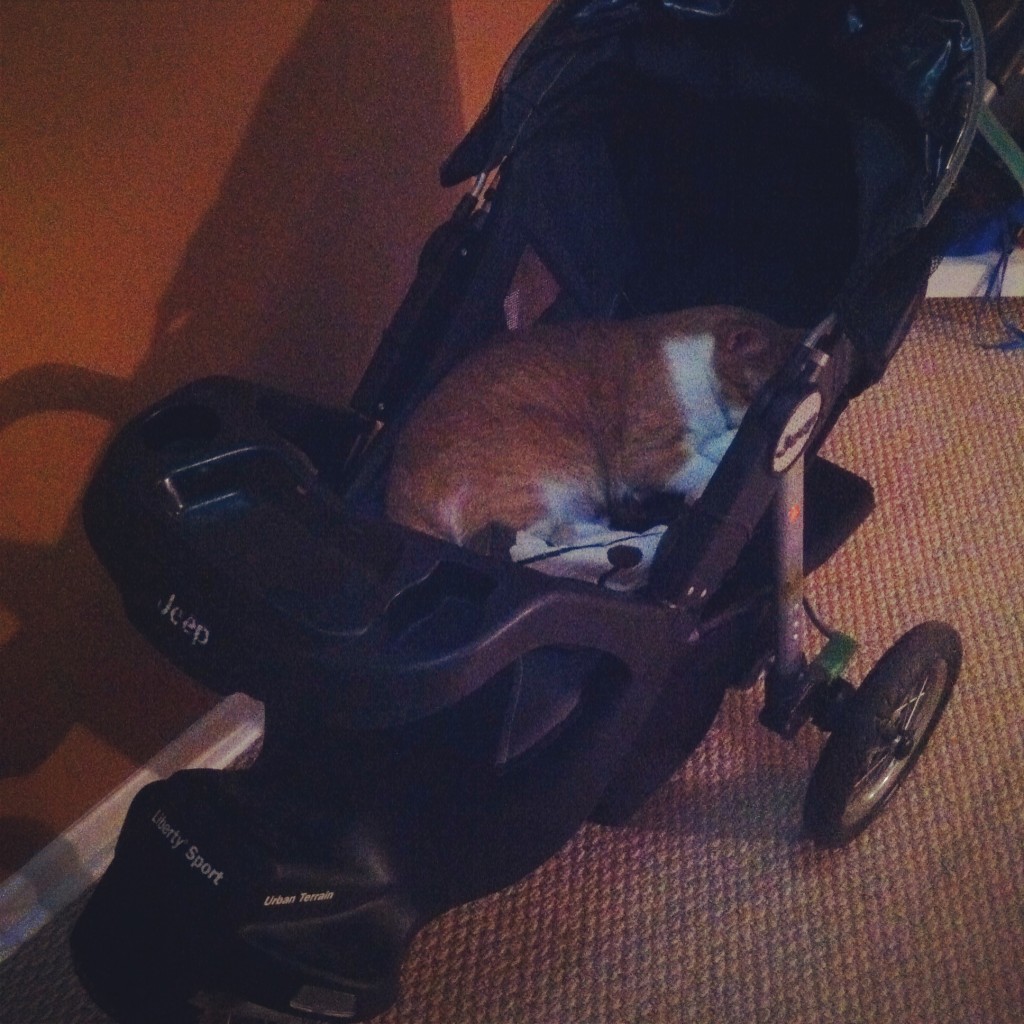 I mentioned above that sometimes it gets so hard to live the mundane, day-to-day life with Christ-like excellence. One thing that we can do to break the mundane is travel! We have needed to see my brother and sister-in-law for a long time, so we decided to make the trek to DC to see them. I also really wanted to see the famous DC cherry blossoms, so this seemed like perfect timing.
A couple hours before we left, I slammed this kitty-cats paw in the closet door. Poor thing squealed and ran away and I felt so horrible, especially since we were then leaving him for 4 days and I had no clue how badly it was actually hurt. He seems fine now, although he still won't stand on it. =(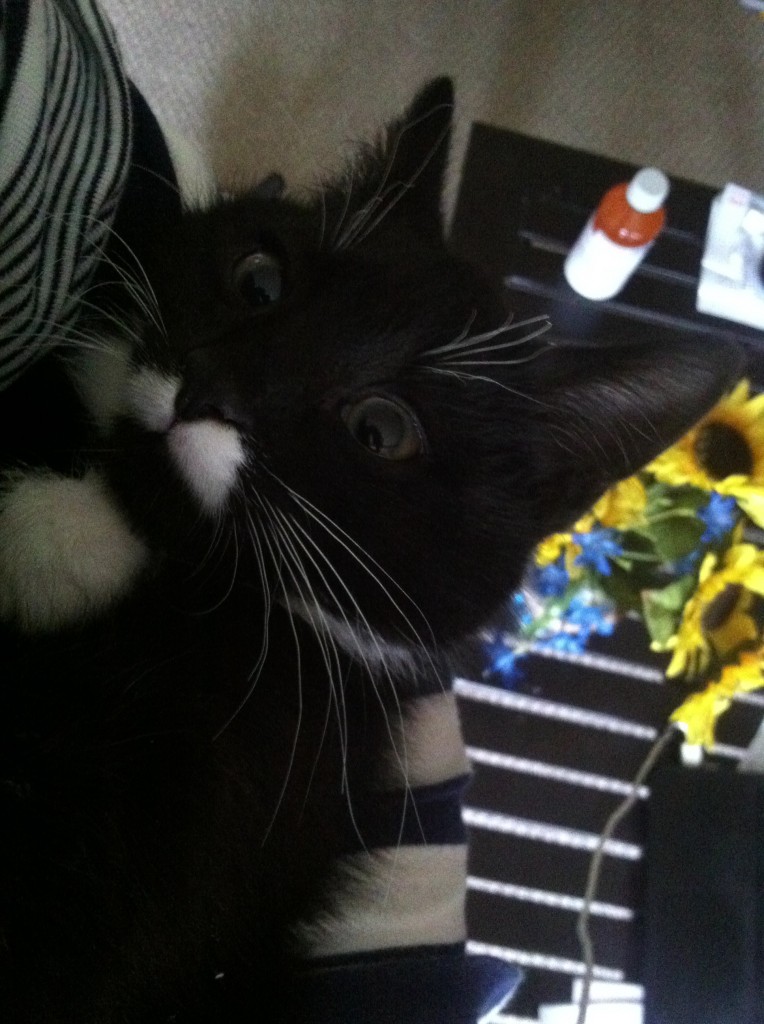 Let me tell you…having pets makes travelling so much more difficult. We have to find a way for all the pets to survive while we are gone…some of these border on "creative", and boy-I-hope-that-chicken-feed-lasts-four-days…but alas, they were all alive upon our return (2 cats, 4 hens, 11 chicks and our seedling garden!).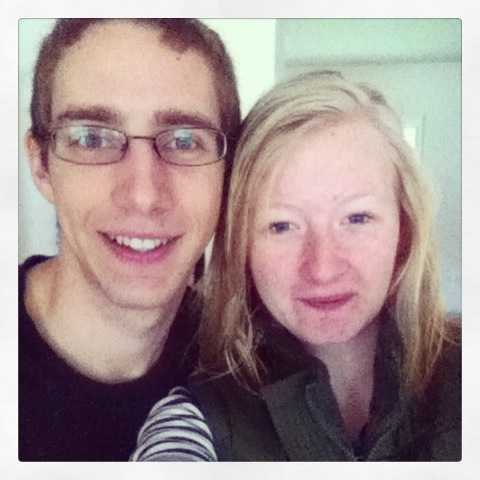 We arrived in DC late Friday evening, and Kelly had prepared us a delicious dinner. We pretty much ate, had some good conversation and went to bed.
Saturday was welcomed by sleeping in, then welcoming my best friend Tam and her boyfriend Vince. We all collected the money needed for the bus/metro, and headed out to see the cherry blossoms. It was a gorgeous day, but slightly windy, so a little bit chilly.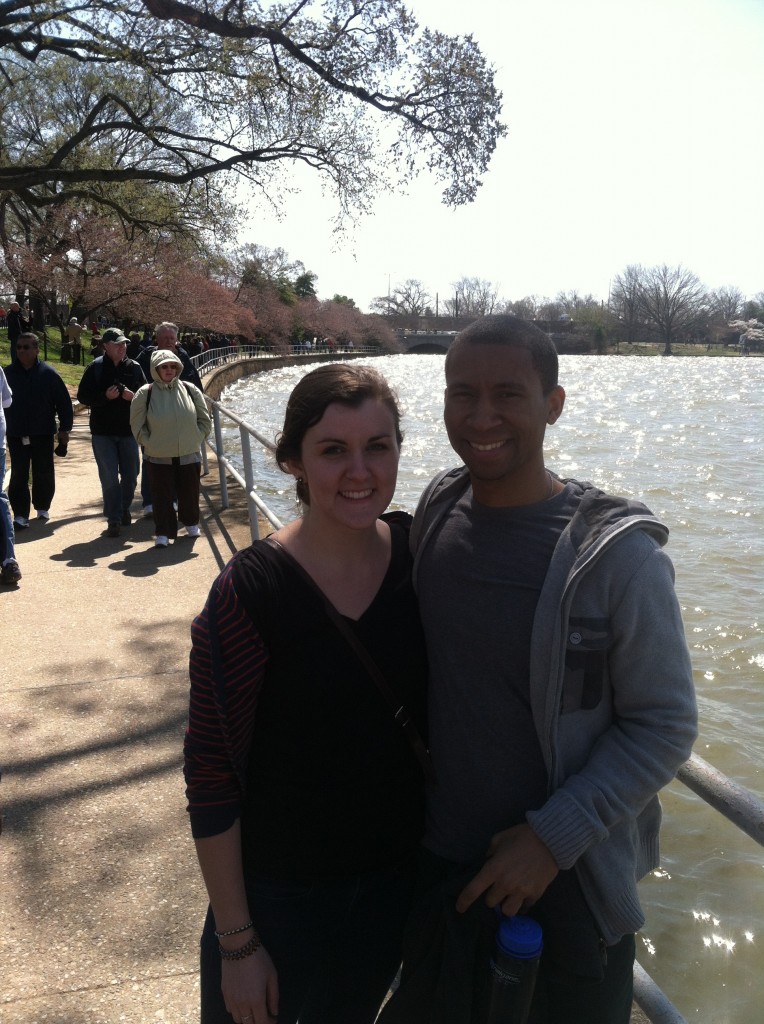 Unfortunately, we were a few days early for the famous cherry blooms, but a couple tress had come out, and it was still beautiful.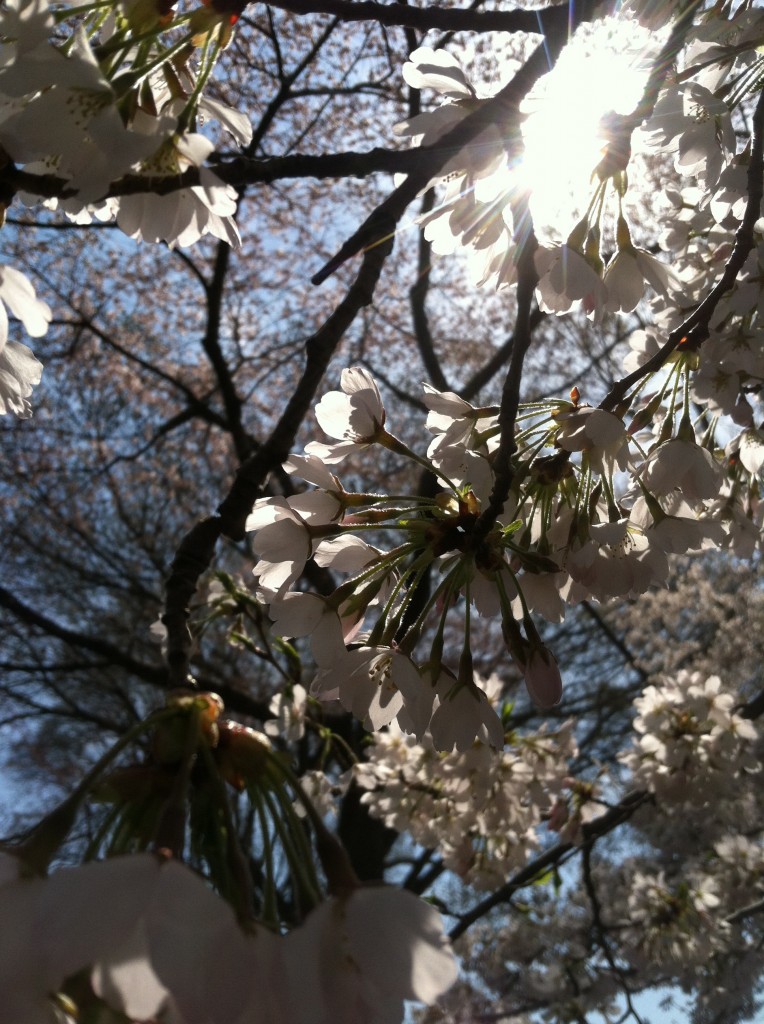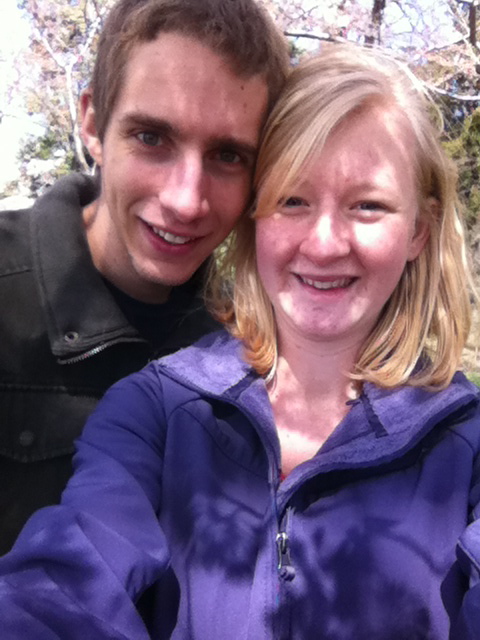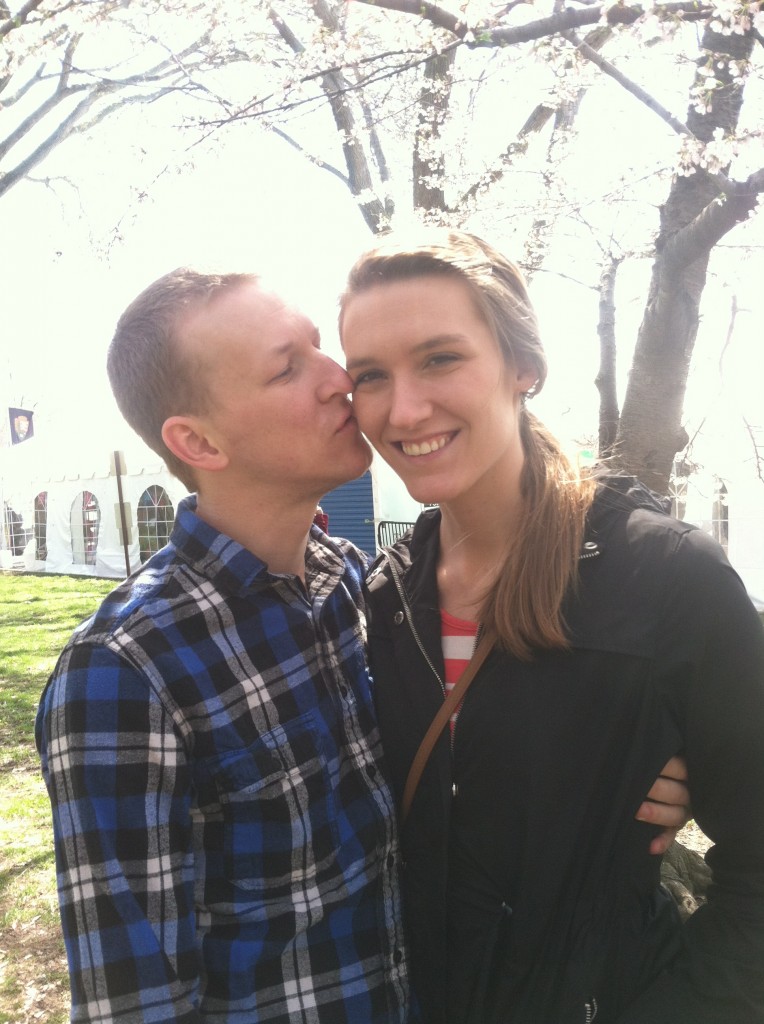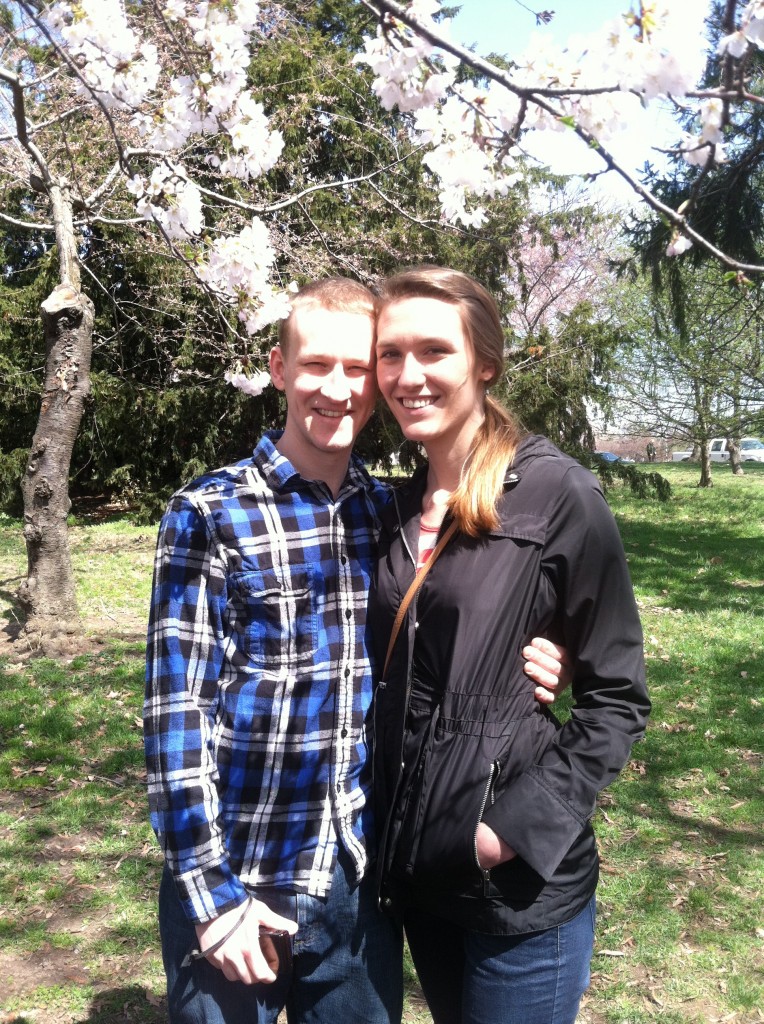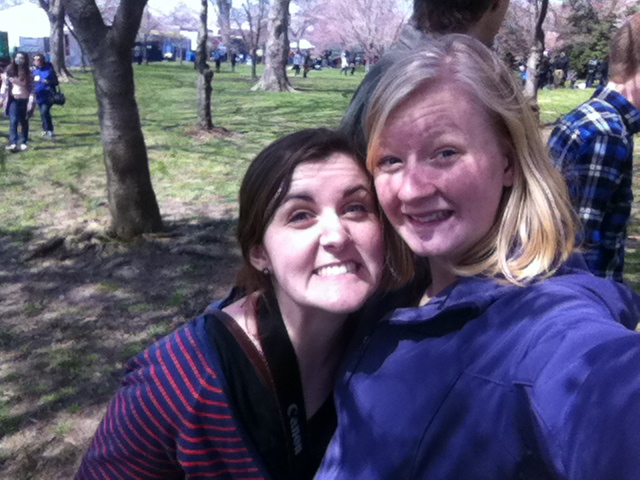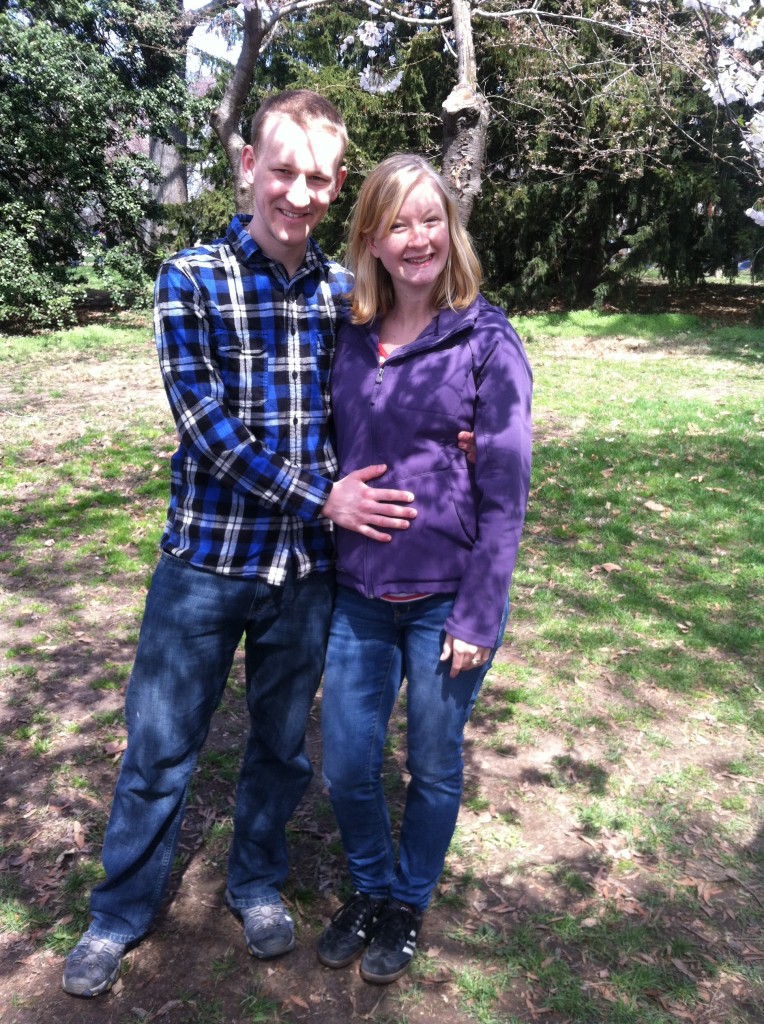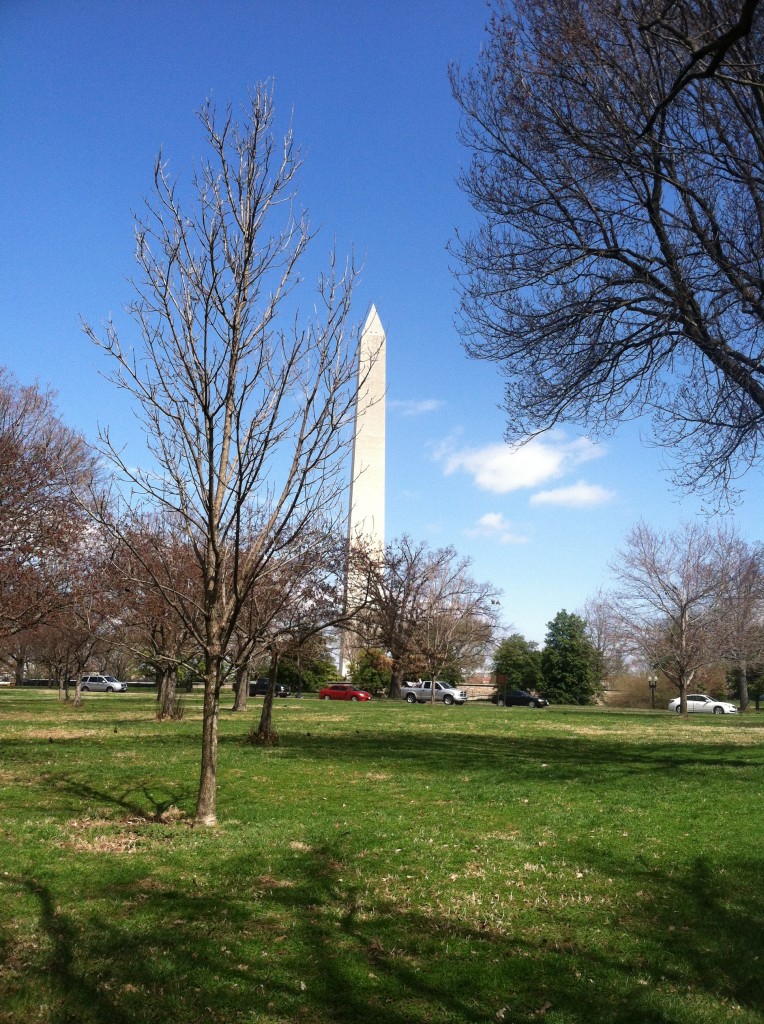 We walked around "the mall" (which is a DC word for the long, grassy, tourist-clogged area between the Washington Monument and some other memorial (Jefferson? Lincoln? I don't know…I just enjoy being with the people).
Baby Hines enjoyed her first trip to D.C. by sleeping the whole time I walked…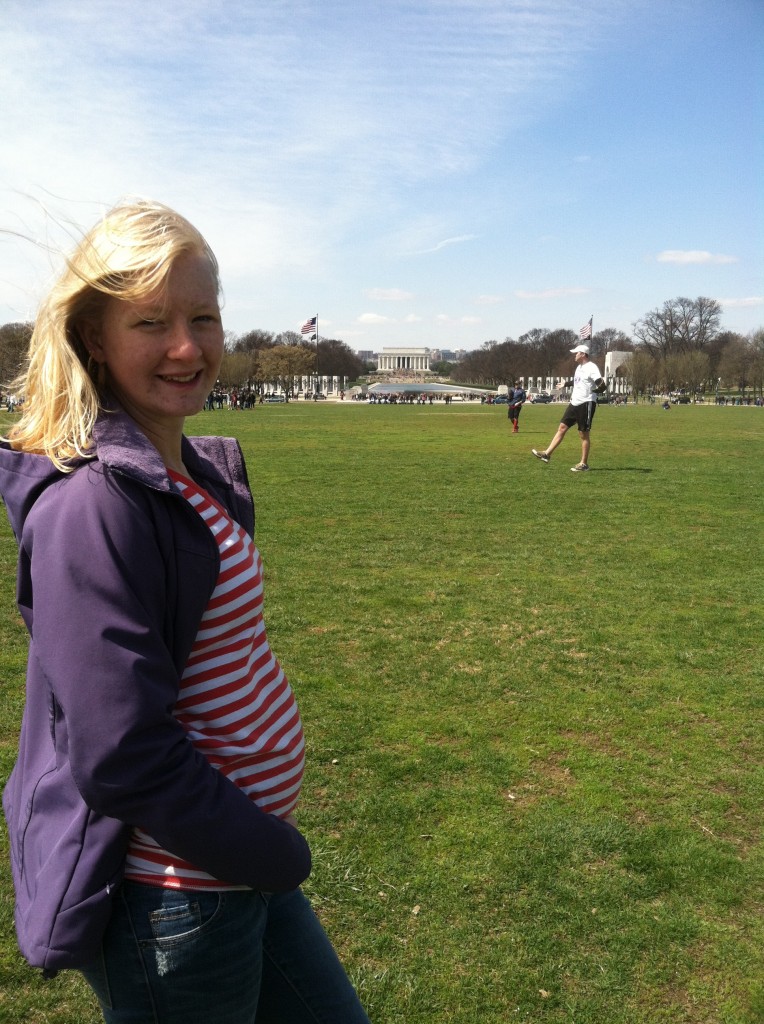 We were all getting hungry, and we had all seen D.C. before, so we decided to head to lunch instead of touring the monuments. 5 Guys hit.the.spot.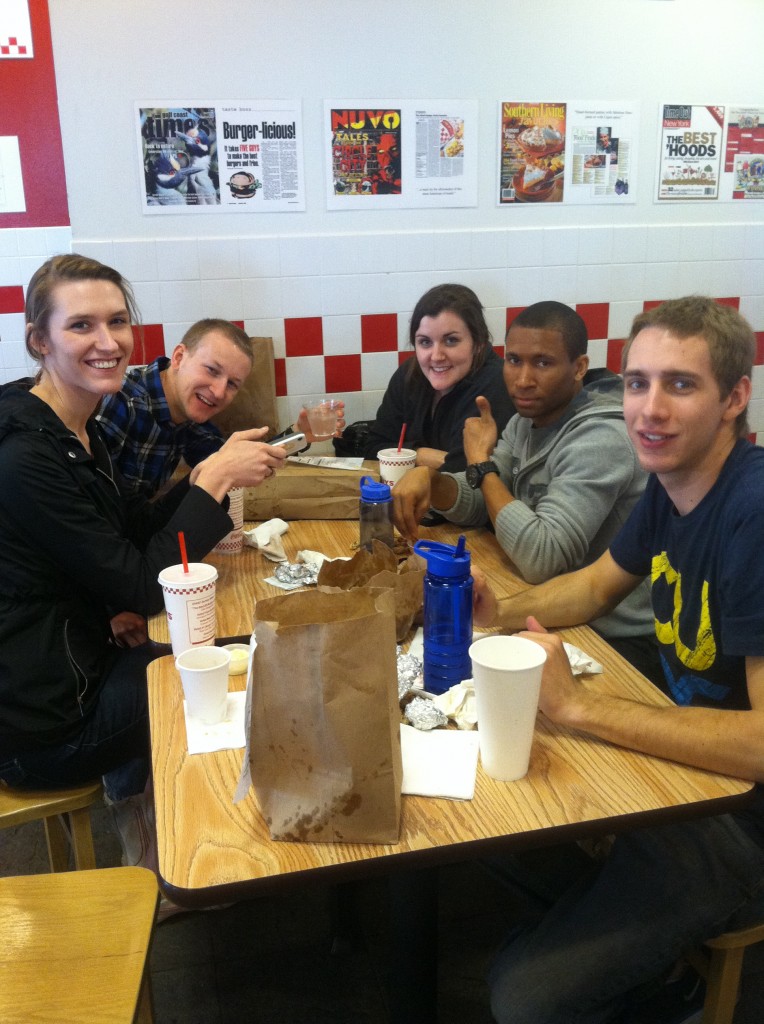 5 Guys was also great because it was right next to the metro, so we just hopped on after lunch to head home.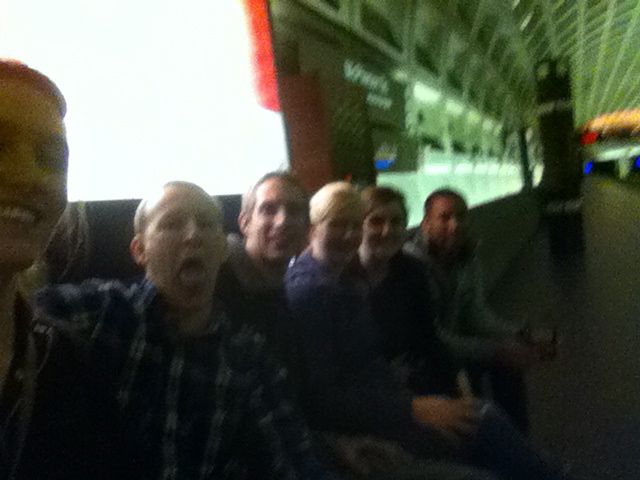 I love this candid shot…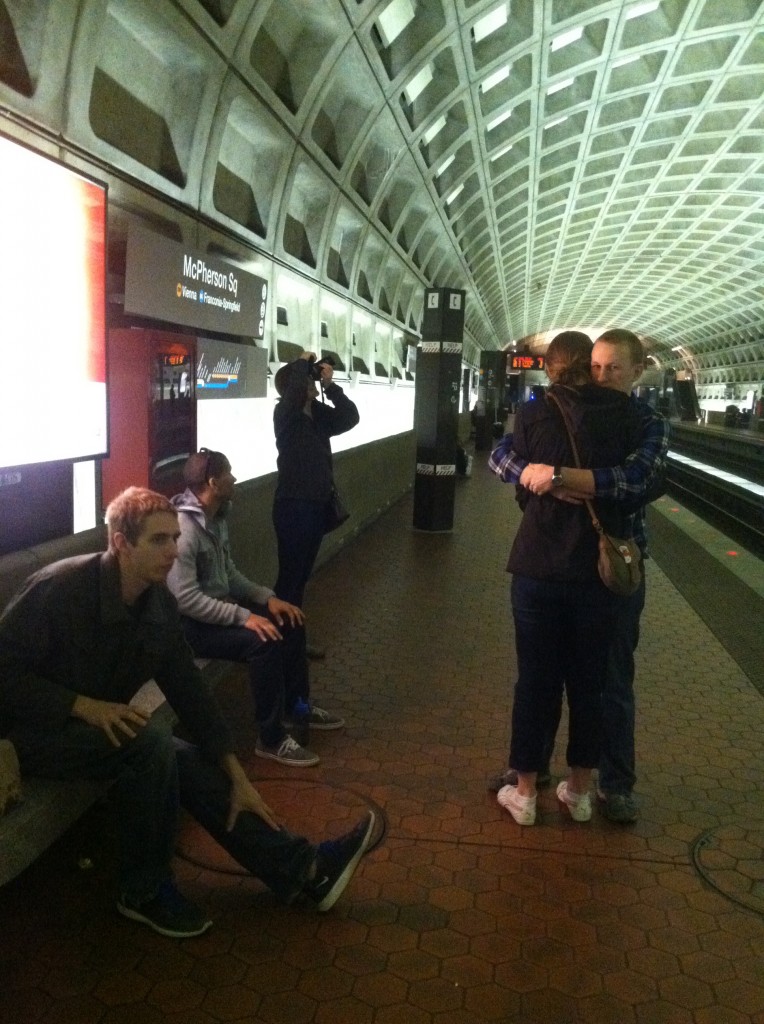 Getting around DC involves lots of waiting around, which provides a great opportunity to take pictures! Kelly and I happened to really, really match. Oh, how I love her!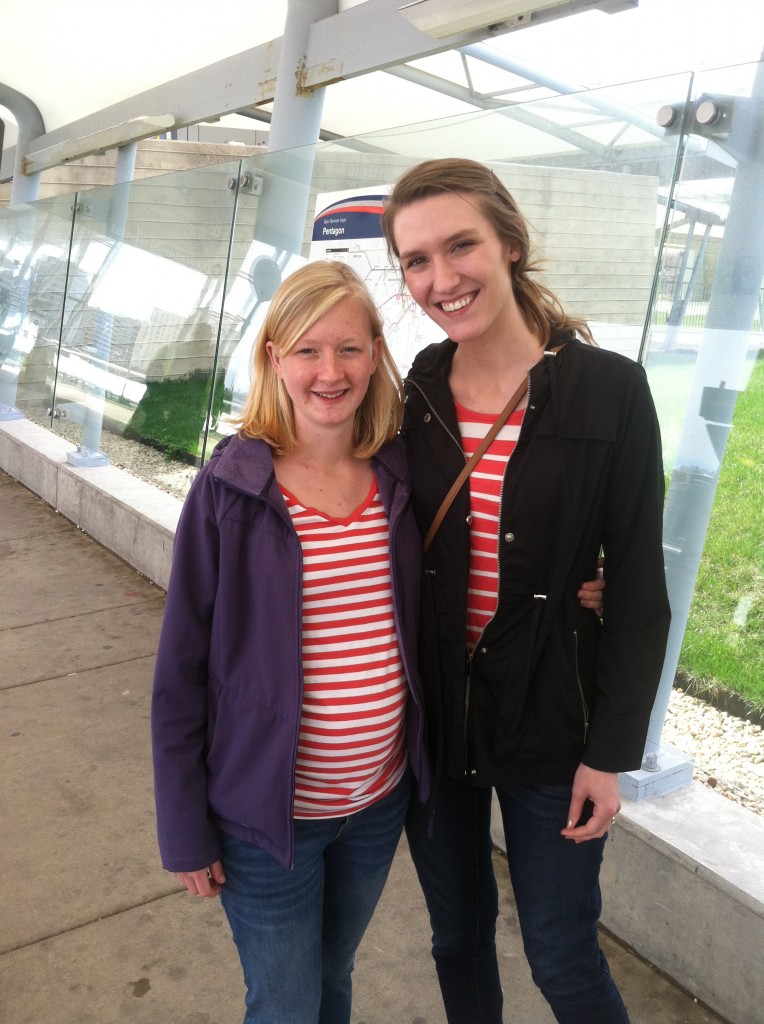 My best friend went and found this guy she seems to really like….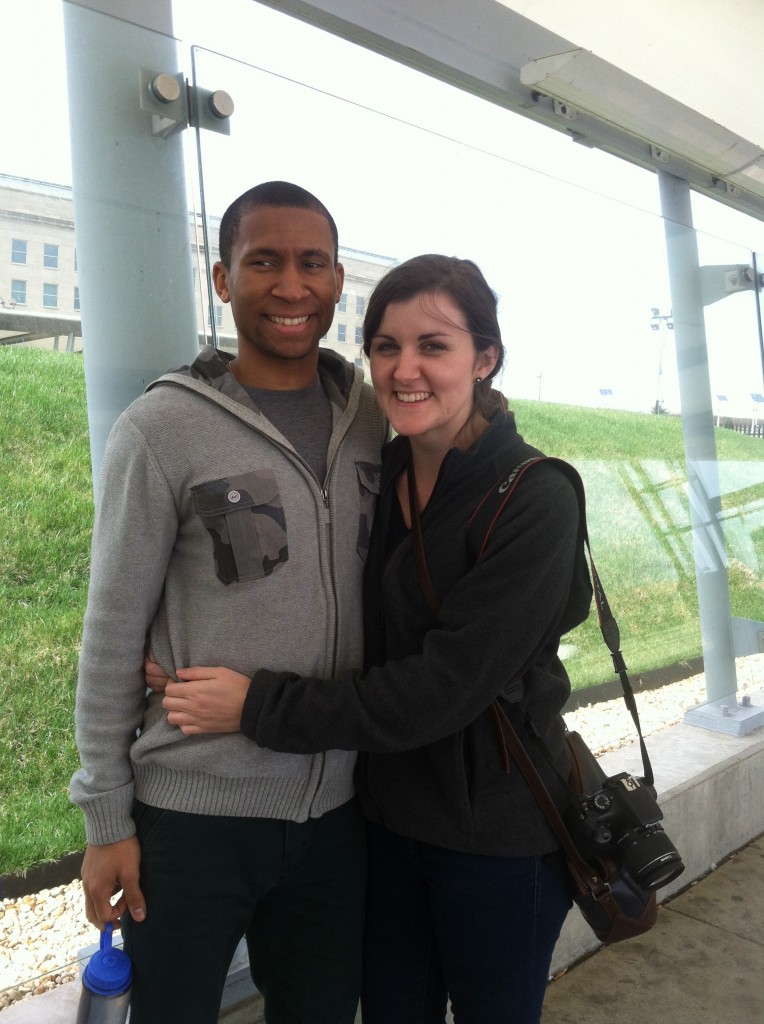 We got off the bus and began the 2 minute walk to Dan and Kelly's apartment, when Tam and I both saw a Hair Cuttery. We had just mentioned that we both needed a haircut, so we stepped in to see how much it cost, and spontaneously both got our hair cut. What a blast!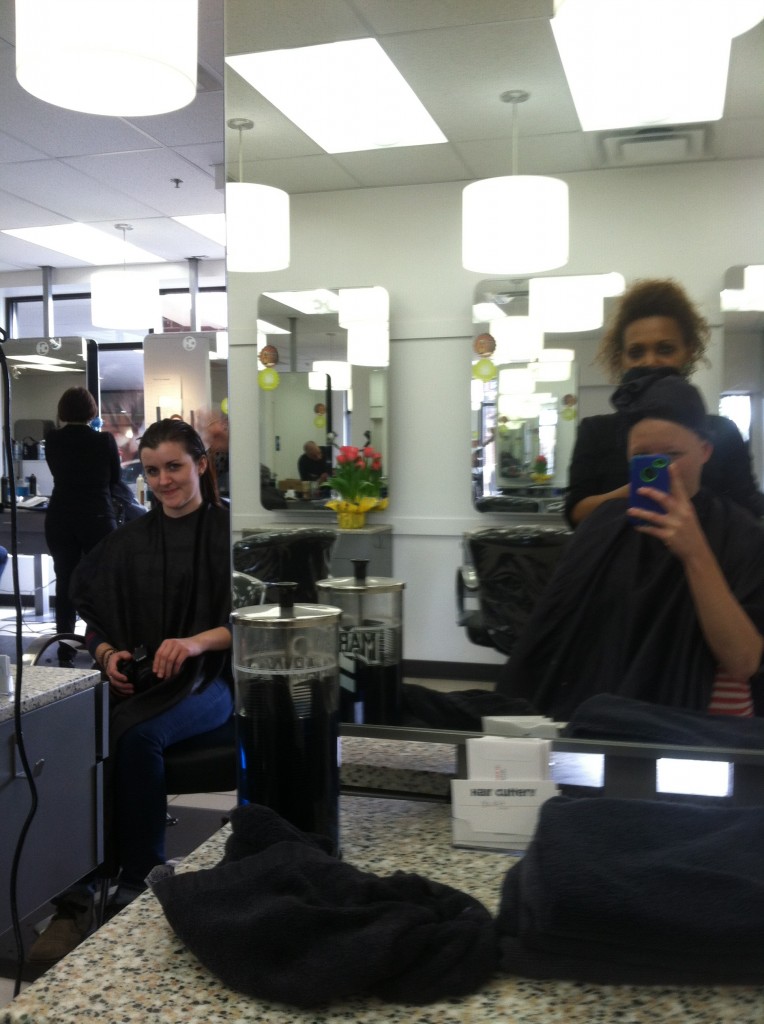 While we were out gallavanting the city, we got a call from my cousin asking if we were in DC, and did we want to get together, because… whatdoyouknow, she was in DC, too! So we headed over to my cousin's house for dinner, and had a mini family reunion of sorts. Lots of laughs, good food.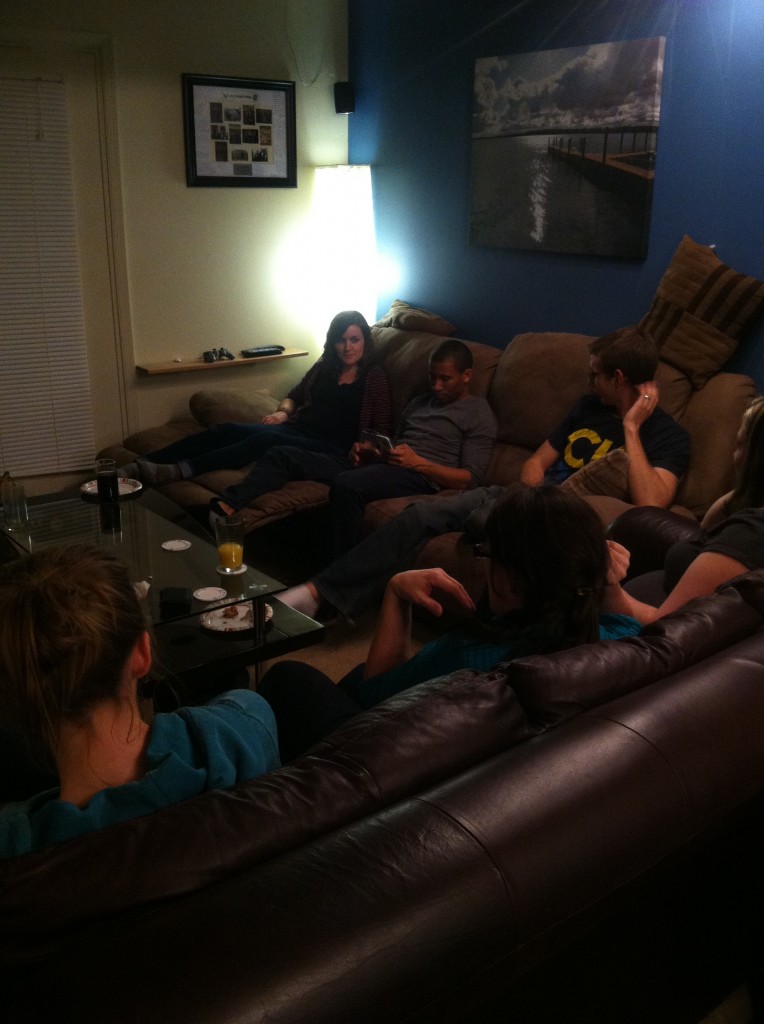 Tam finally got to feel baby girl kick! Yay!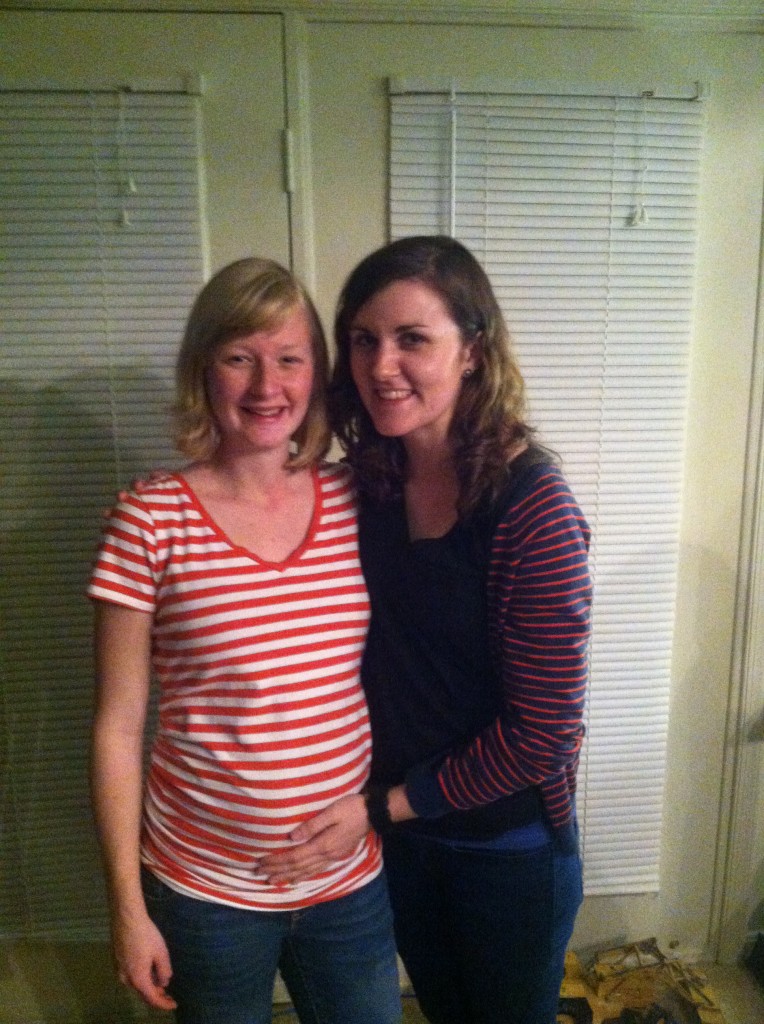 My cousin is also pregnant…with TWINS! It's so much fun to pregnant at the same time!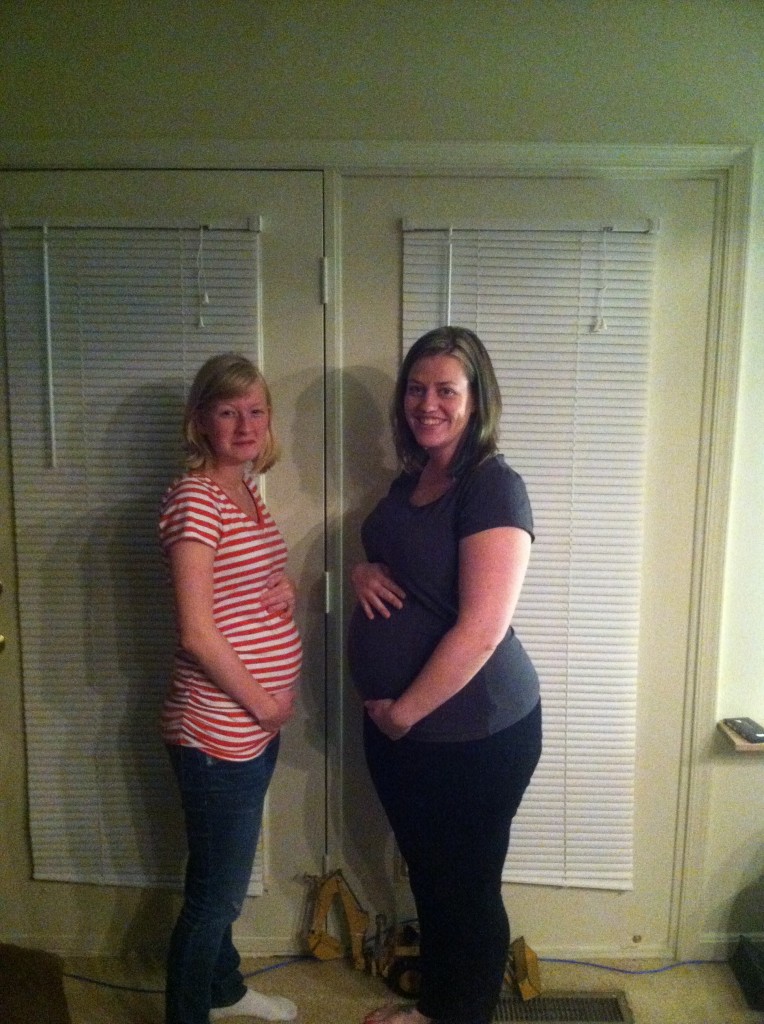 Phew…Saturday was packed full, so we headed home to bed.
Sunday morning we went to Dan and Kelly's church, where Kelly was actually leading worship. It it always so much fun to see people in their home churches. Dan and Kelly have a very supportive body, and that makes my heart so happy. We headed out for Thai after church…mmmmmmmm, me and baby girl love our Chicken Pad Thai!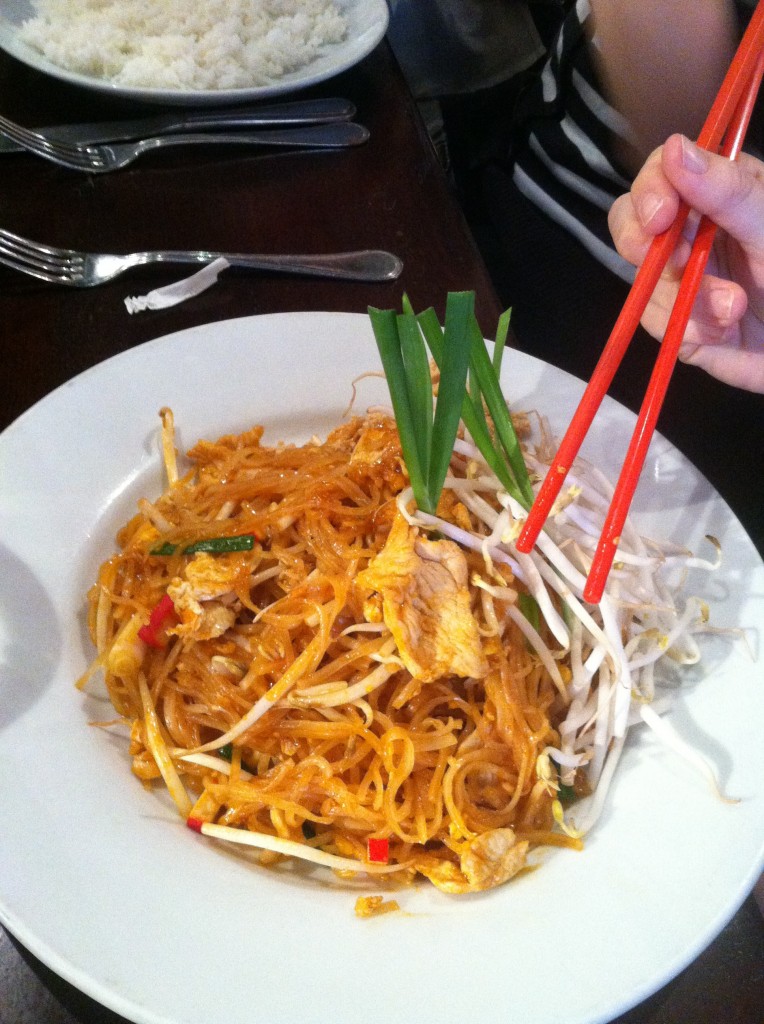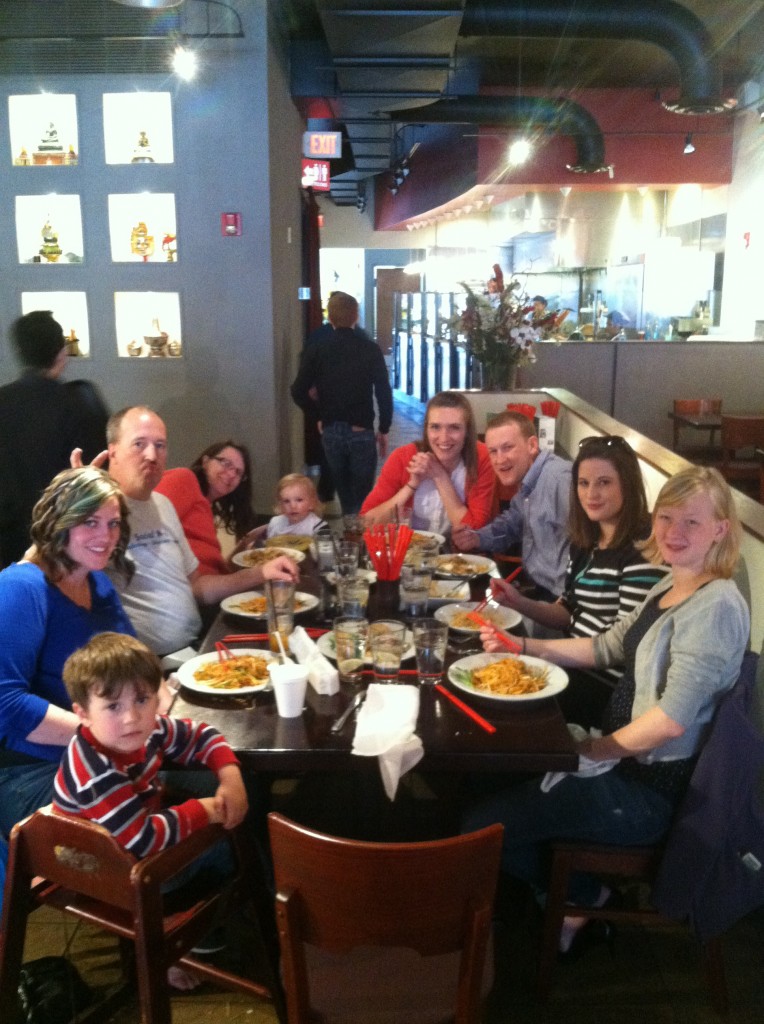 After lunch I got a text from my friend Abbie that went something like this: "You are in DC? I just ran the cherry blossom 10 miler in DC!" So I replied something along the lines of, "Can we get together?" Within 40 minutes, we had a plan and Theo and I were out the door to go see my dear friend Abbie! This girl is such a hard worker, and everytime I see her I am both refreshed and encouraged.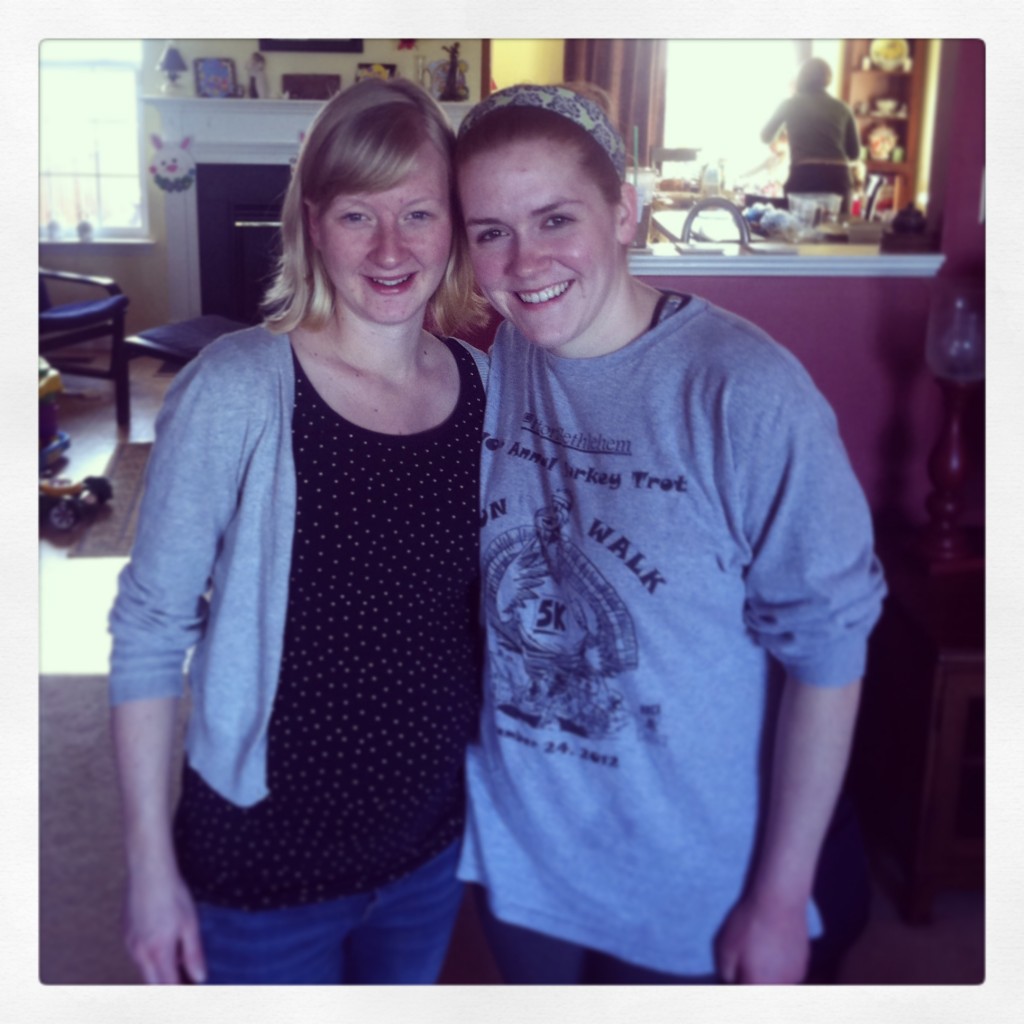 After the precious hour or so I spent with Abbie, Theo and I headed back to Daniel and Kelly's and we all went out for Sunday evening dessert. So good. Baby girl and I also greatly enjoyed our froyo (with enough unhealthy toppings to balance out the healthy portion haha!)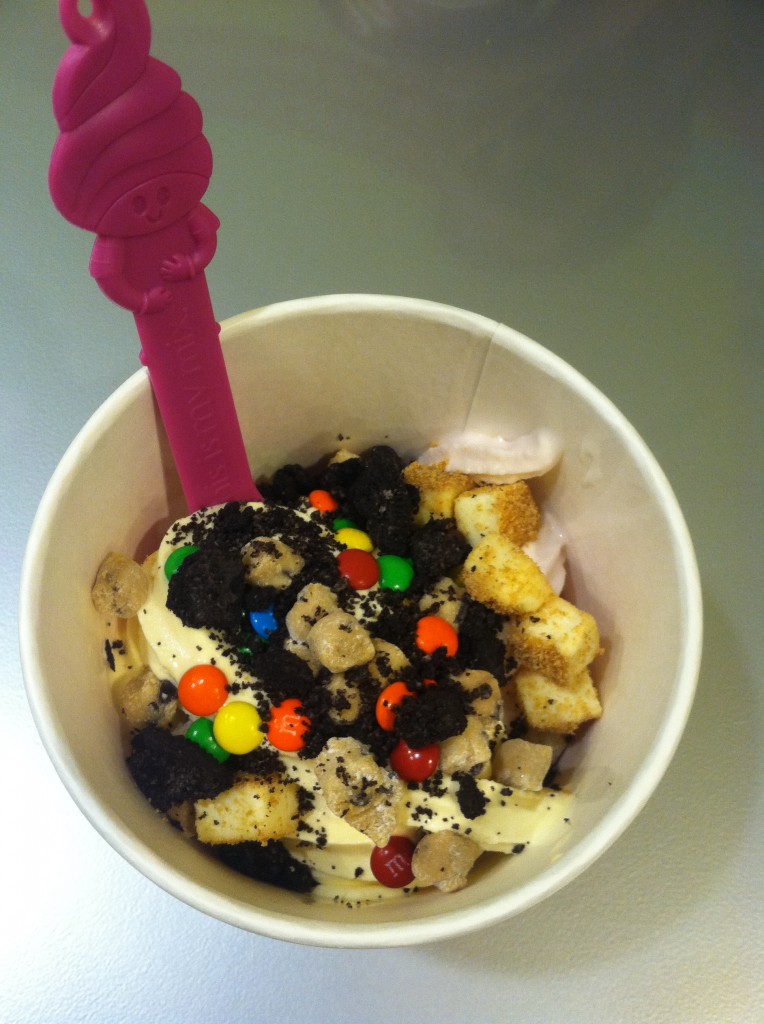 But we enjoyed the company even more…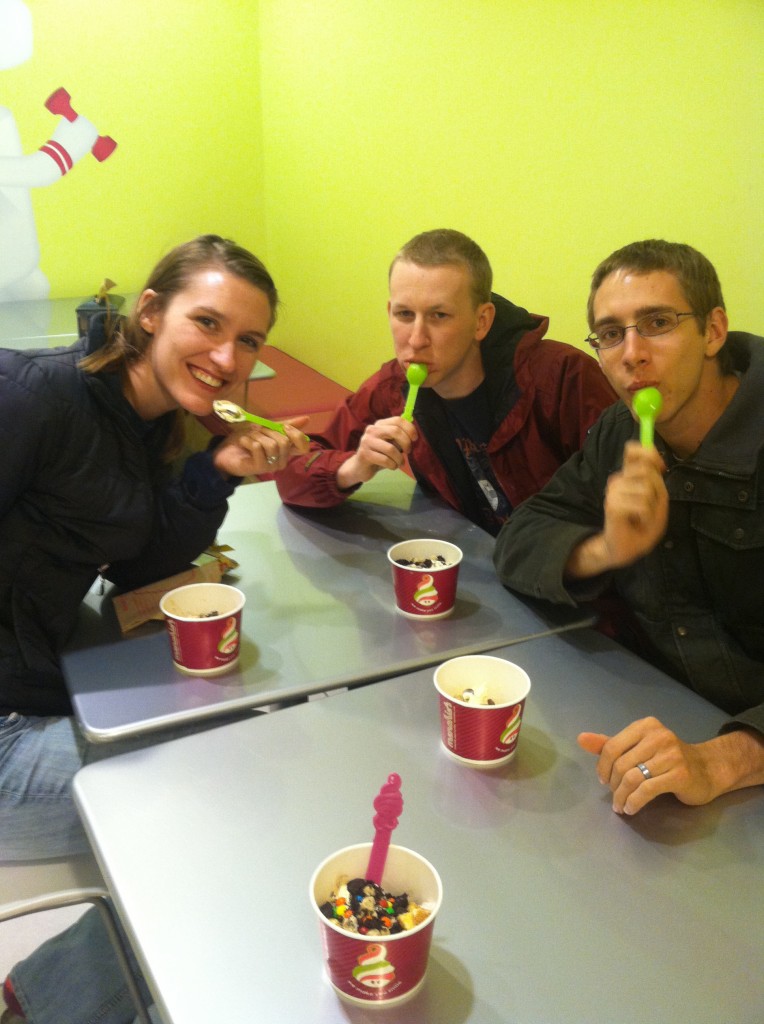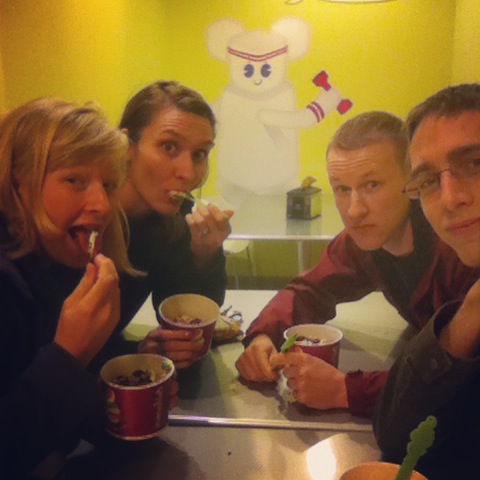 All too soon, the weekend came to an end, and Theo and I hit the road again on Monday morning. Well, we hit DC traffic, then rain the.entire. 9 hours. Our windshield wipers went haywire, and the passenger one completely gave up the ghost. The drivers one also looked like it was about to fall off, but it got us home safely.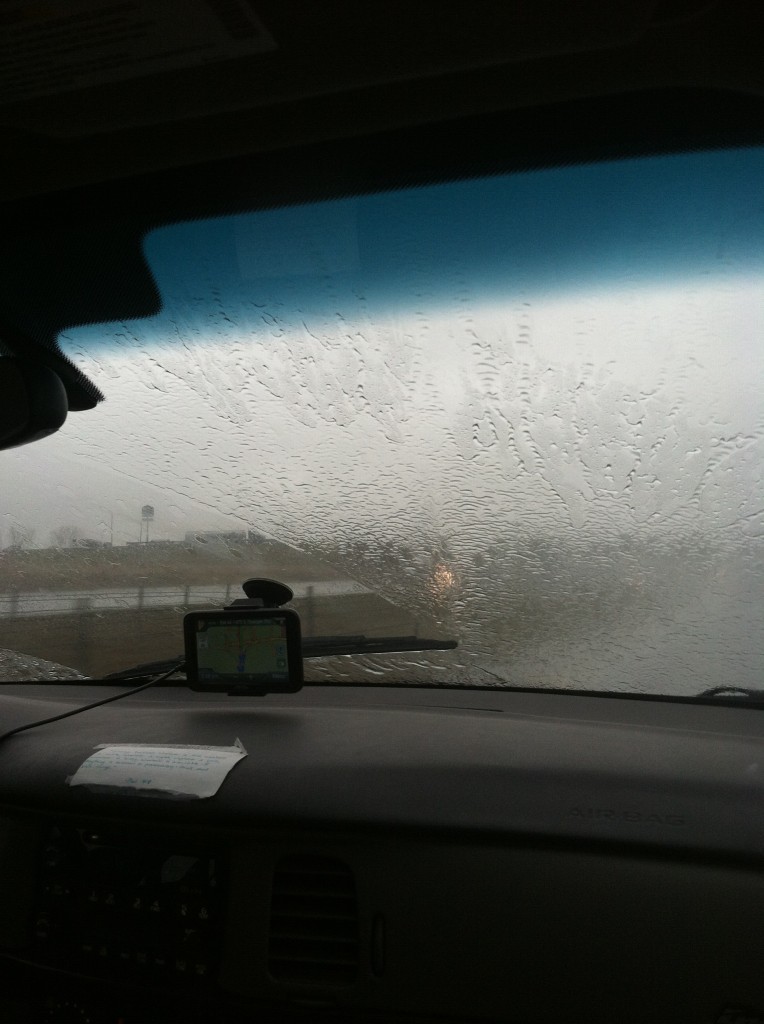 And a favorite moment from this weekend? Sharing baby girl's LIFE with my brother and sister-in-law…they are going to make the best aunt and uncle pair, let me tell you! (I think this is the most unattractive picture of me, ever, but I love that Theo captured this moment.)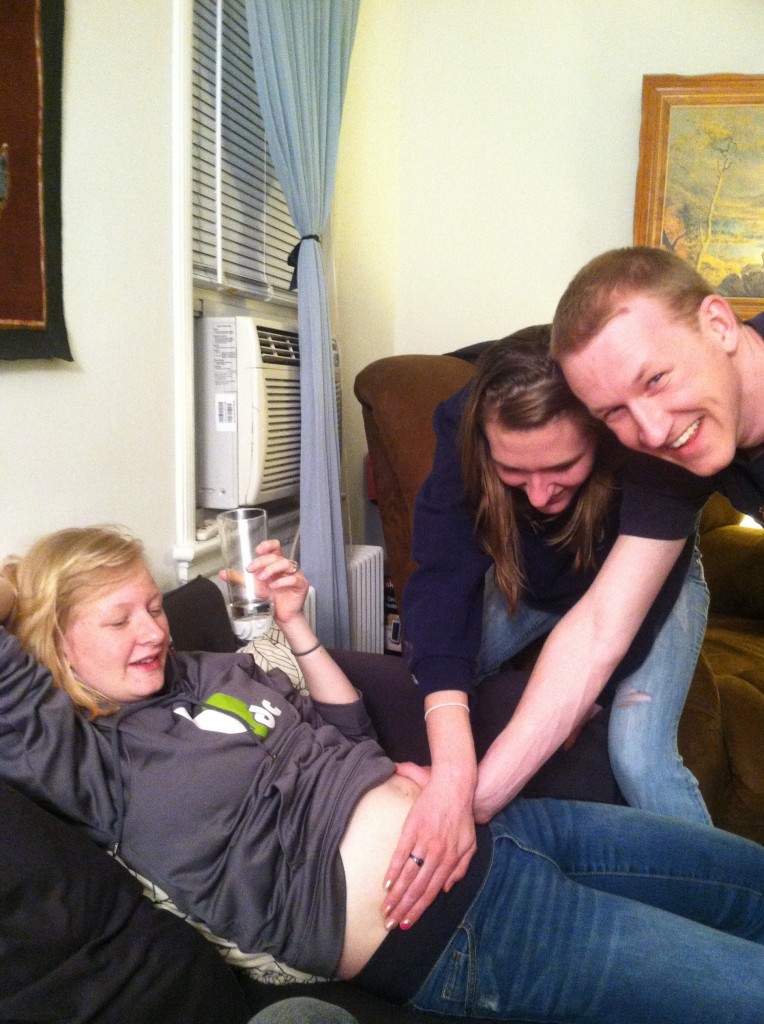 And now it's back to that mundane, real-life….be excellent in the daily moments, huh?