Yesterday, I mowed a lawn for the first time!
Not once in my 23 years have I done that! Growing up, we didn't have a lawn, so I never had to mow it. Then, we came back to the States, we lived at a mission property. There were several different families that shared one mower, and due to the fact that many different people were using it, they requested that you be over 16 to mow the lawn. At the times we lived there I was 15 or under…or I was in college and working at camp all summer, with only one day off a week…and had no interest in mowing the lawn.
Theo, on the other hand, has the opposite story. He has been mowing lawns since he was 7. It took me awhile to believe that story, but his parents and his brothers all back him up! I guess having so many older brothers means that you get to do certain things earlier than most kids. Theo mowed not only parents lawn, but the lawn of his Dad's office, too. He is an excellent mower, and really knows his yard work, too.
So, he decided to put those skills to good use and start a lawn mowing business. What started out as an idea has really turned into full-fledged mowing. He ordered his business cards, bought car magnets, put an ad in the newspaper and created a facebook group. He walked around the neighborhoods, knocking on doors that had unkempt lawns and offered his services to them. He started off with 3 lawns, and he wasn't positive that he would get much more. However, from those 3 lawns, more people called…or the neighbors came over and commented on what a great job he was doing and asked him to do their lawns. Several people told him they just wanted a one-time deal, but when they saw his work and his prices they decided they want him to mow their lawns for the whole summer.
Theo had his eye on a niiiiice mower, and I said 'no way' at first. Finally, I came around and told him that if he got enough lawn commitments to pay off the mower by the end of the summer, then he could buy it. And that he did. We kind of figured this summer would be mostly building rapport, paying off the start-up equipment, and then by next summer get all profit. But the Lord has already blessed this endevour and one month into it, he has payed off all the equipment he bought, has hired an assistant, and has had to turn down lawns simply because he doesn't have enough hours to mow them all!
I am in awe at how quickly it all came together. It was not without a lot of hard work, but Theo is very diligent…and once his mind is set on something, it's going to happen. He dove in headfirst and God has truly honored his efforts.
Wow, I am so proud of him!
If you live in the area, and need your lawn mowed…for the summer or as a one-time deal, don't hesitate to ask! Feel free to like his facebook page, or recommend him to others that you know, too!
And I mean…who wouldn't want such a handsome man out mowing their lawn???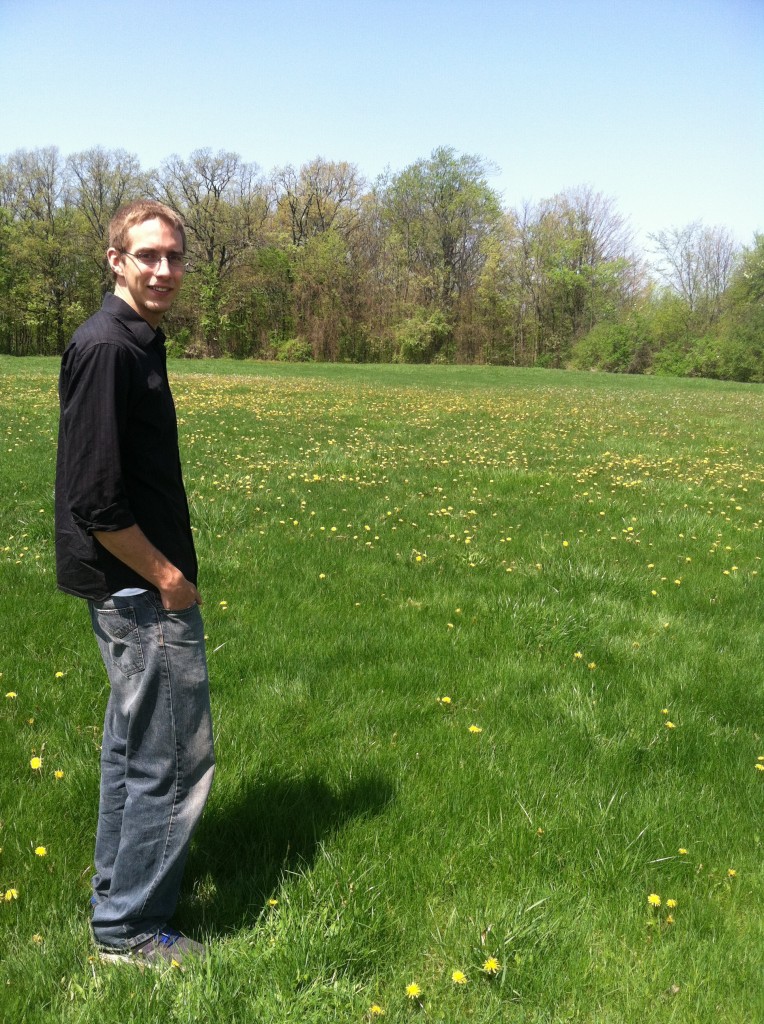 (It's better than a pregnant lady, that's for sure!)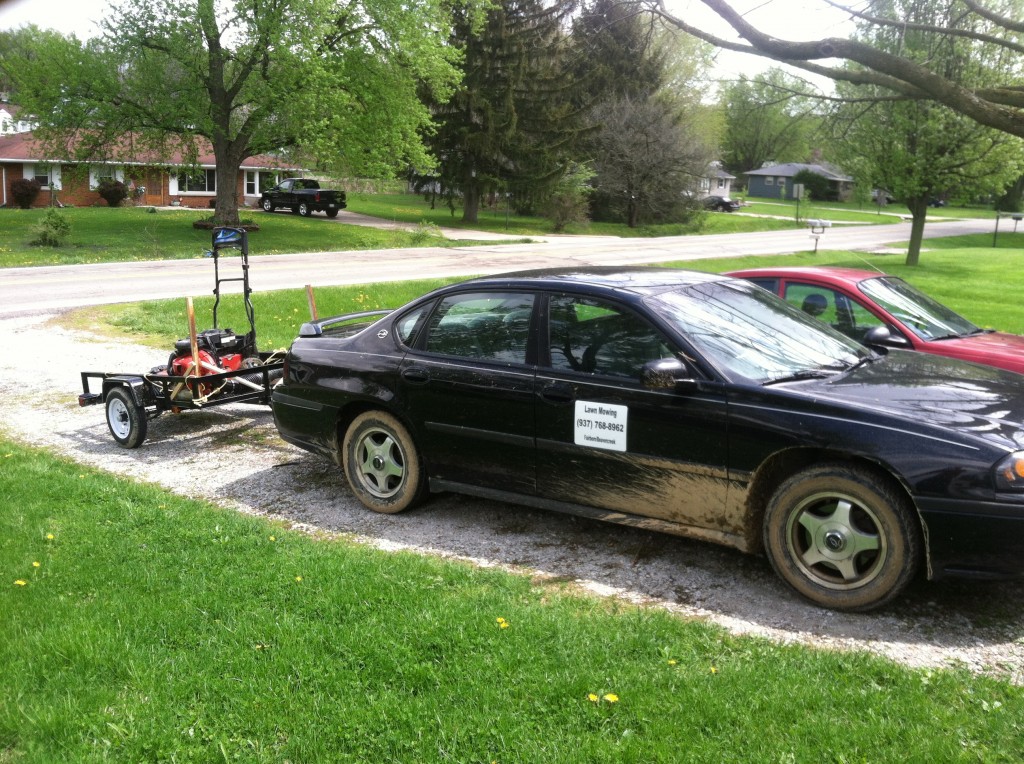 My car with the car magnets. Theo got a hitch put on the back, then bought a trailer for his equipment. He invested in a nice self-propelled push mower, a leaf blower and a weed wacker. All set!