Some highlights (and lowlights) of the past few weeks:
1. We passed our foster care home study! We have a few more paperwork items to turn in and a few more classes to take, but we passed all the interview portions and the safety audit! We should be certified foster parents by September. That makes this process about a year long…not bad, considering we have also gone through the process of growing a biological child!
2. We are looking forward to a packed month of June, and a laid-back month of July! We will be traveling the next 3 weekends of June….and boy are we looking forward to it! We will basically be having family reunions with the Hines side and the DeValve side, but the most important part is the weddings that we will be attending for both sides of the family. We are so excited! Theo and I are also planning a little get-away for our anniversary/babymoon in between the two weddings.
The past three weeks have been packed, but we have thoroughly enjoyed them, and are looking forward to the weeks to come as well!
We have attended weddings…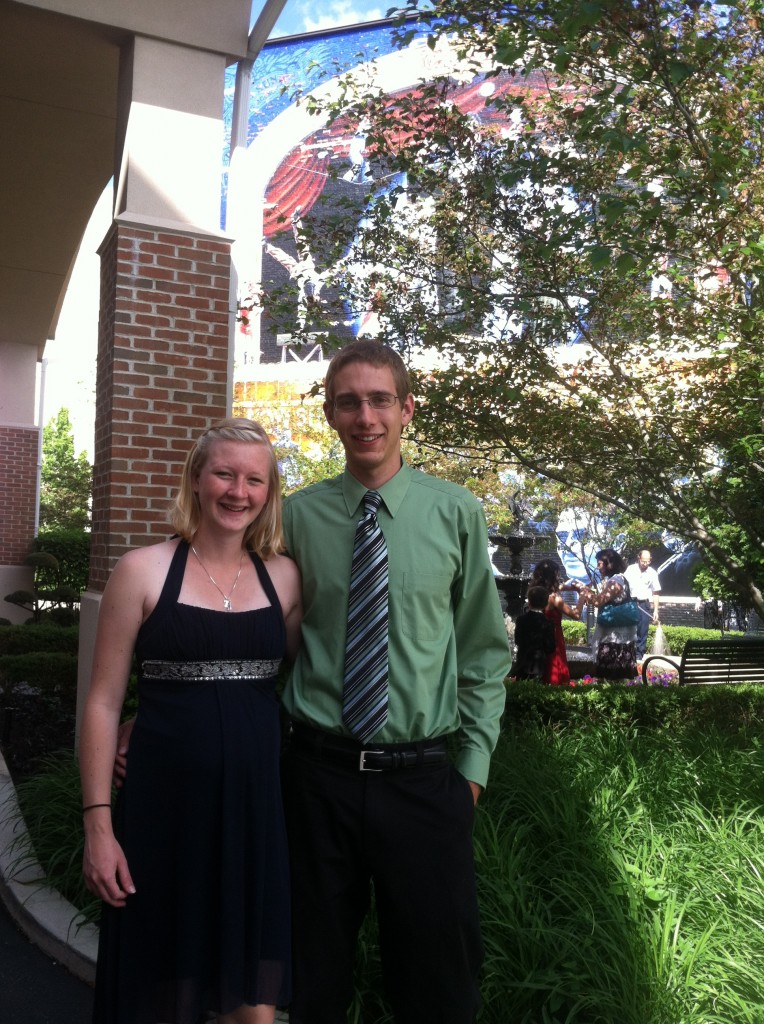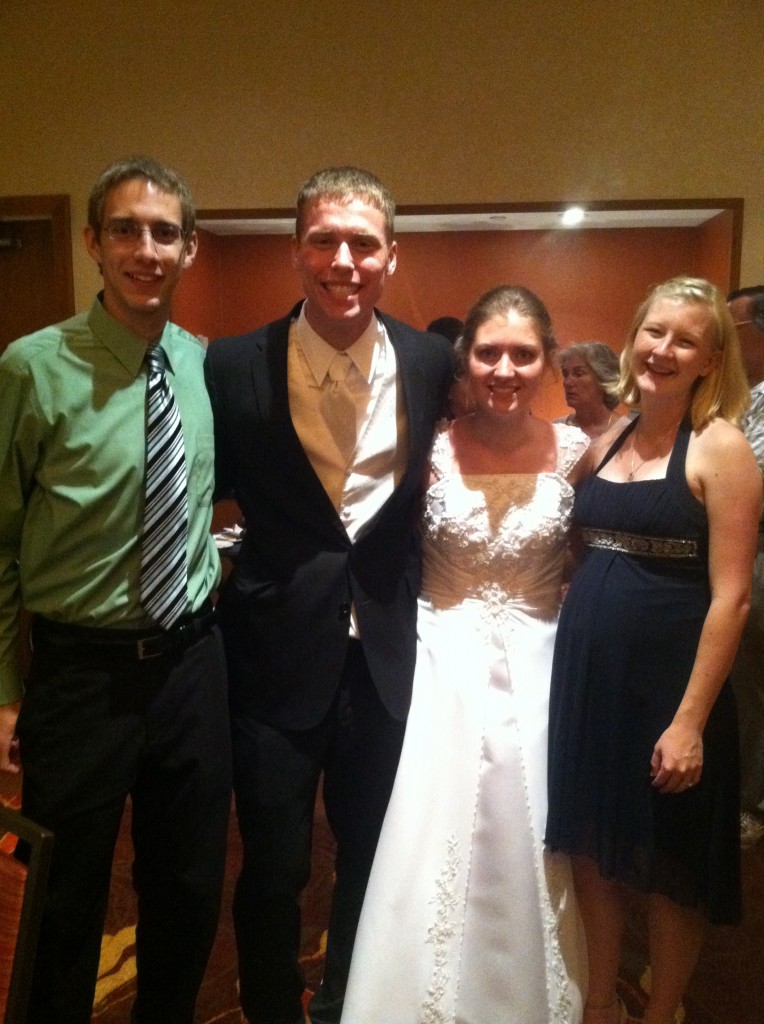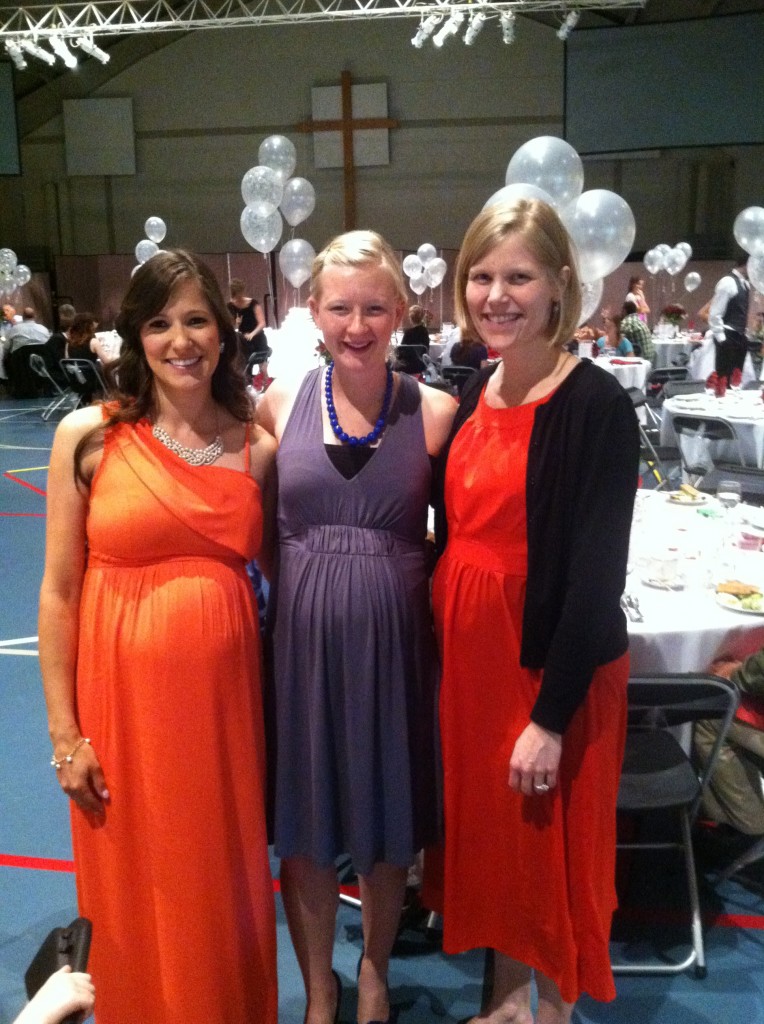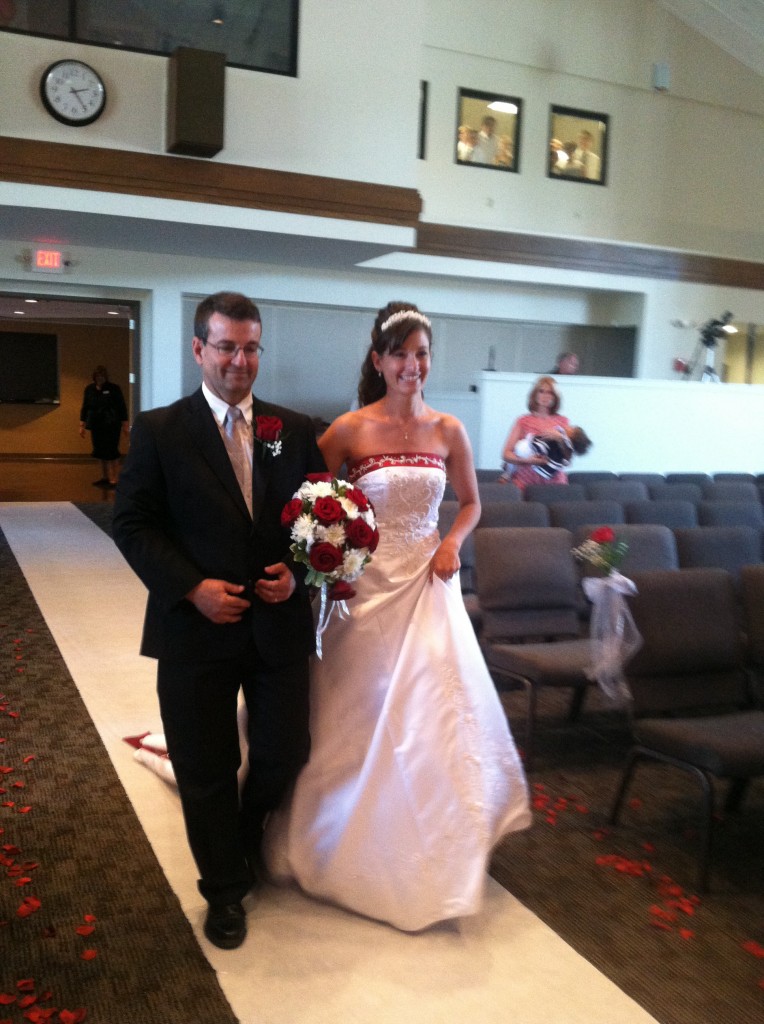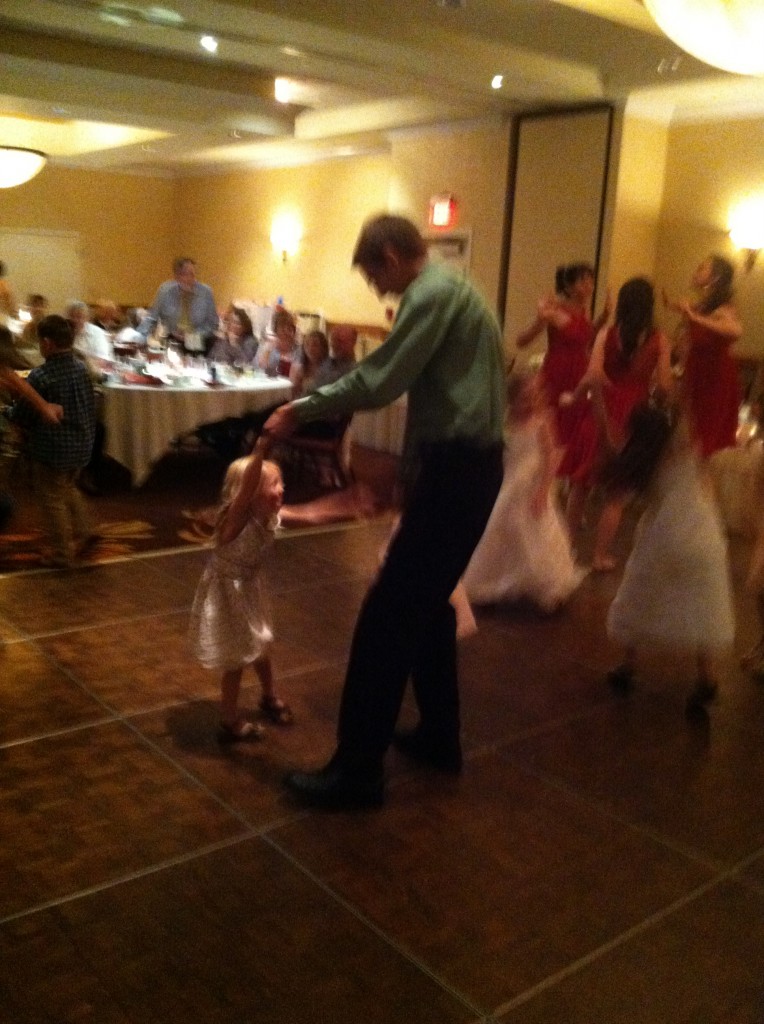 My students graduated from Kindergarten, and I had to say goodbye to all their precious faces, as well as several of my co-workers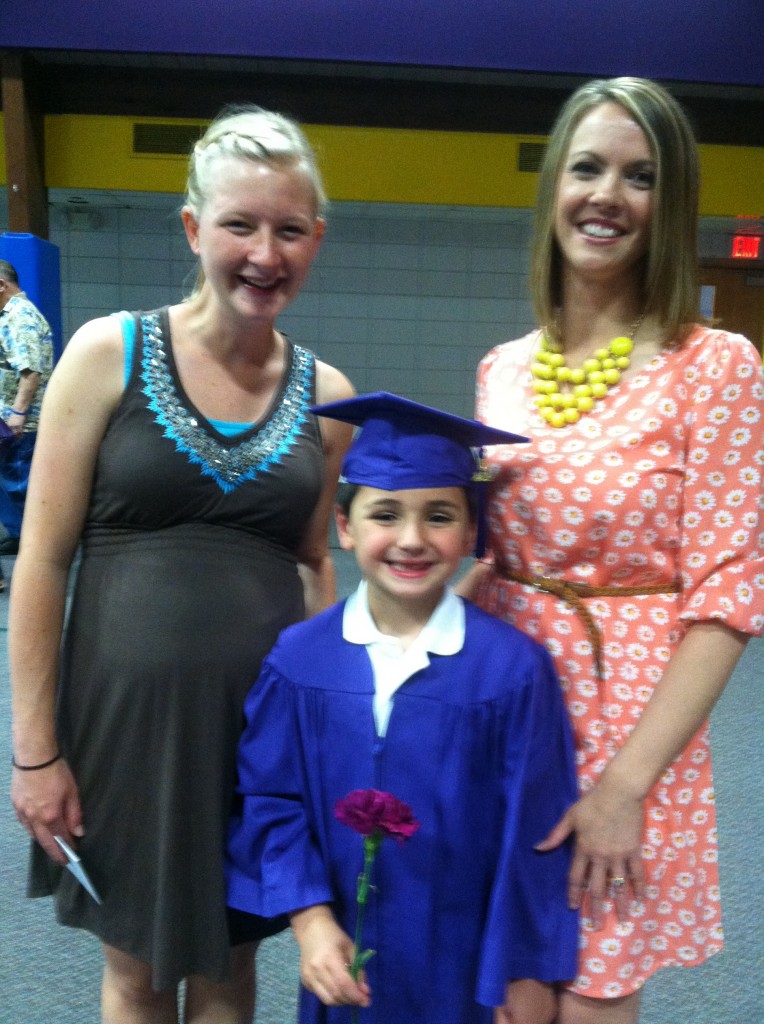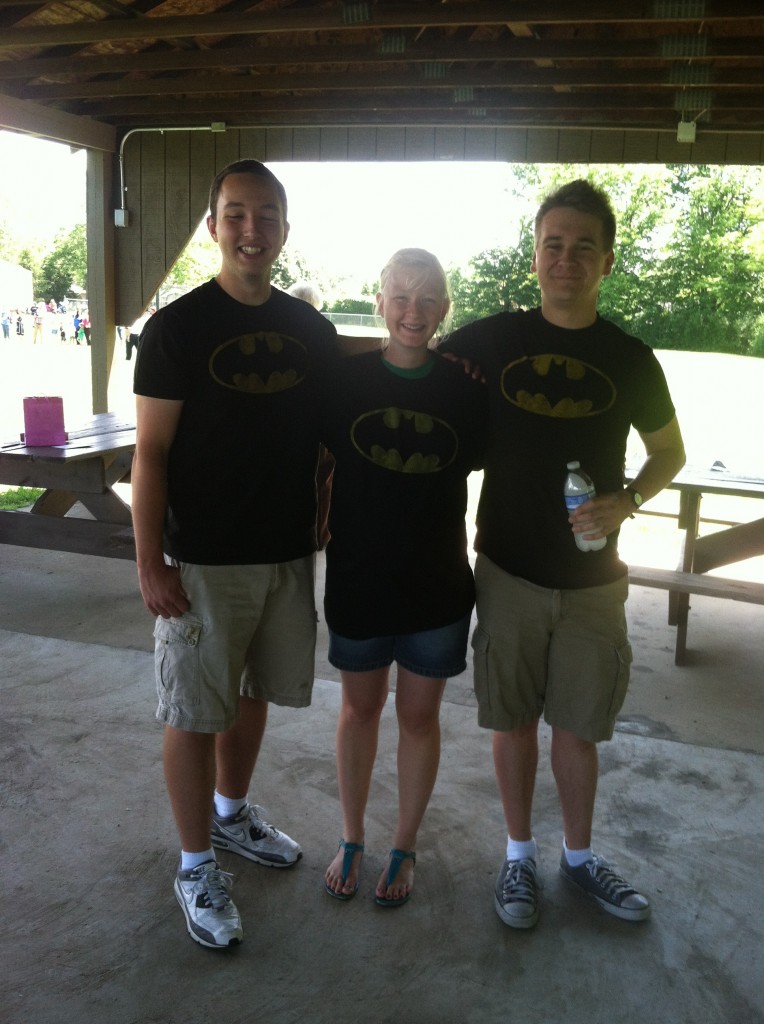 The cats keep us entertained…this is BB sleeping in the boppy pillow. He thought it was perfect for him!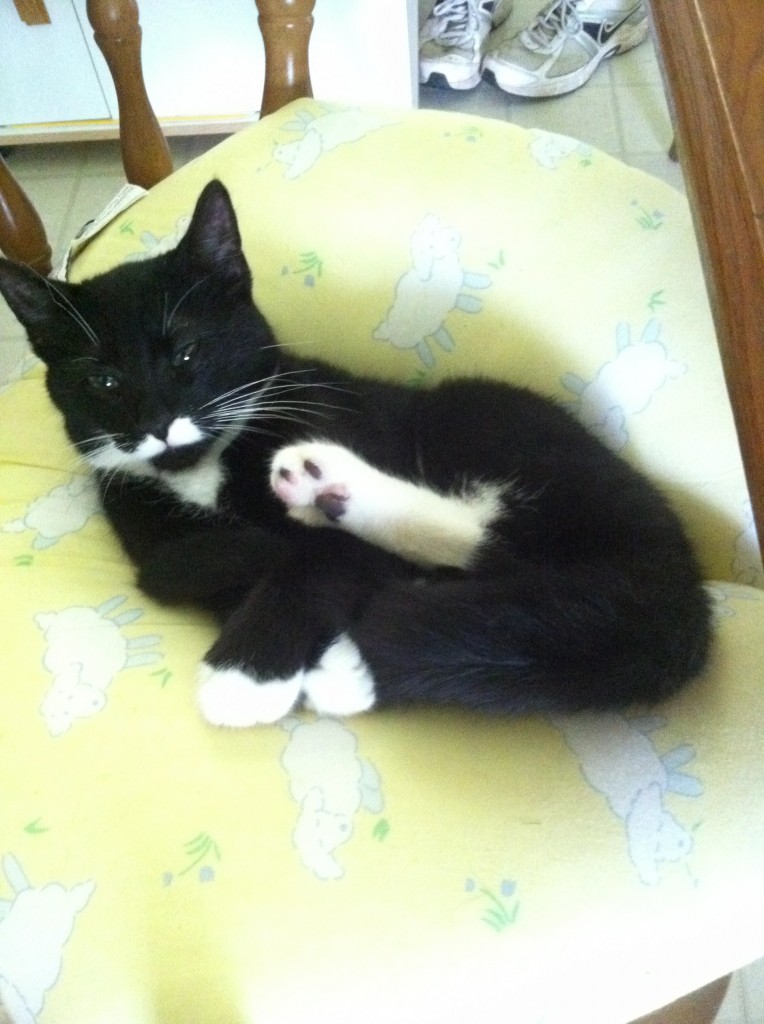 …and we sorta got a new kitten. Theo found her in a dumpster, and I wouldn't even let him bring her home until I found someone that would take her. So I found someone and he brought her home. Then, she escaped into the woods so I had to tell the person that we lost her. Then, of course…we found her and I told the person that we found her. Then we lost her again, and I think the person gave up on me. Sooooo then the cat has decided she is staying. We decided she can stay…outdoors. She mostly dissapears for a few days and then appears at one of the windows howling we like we abandoned her.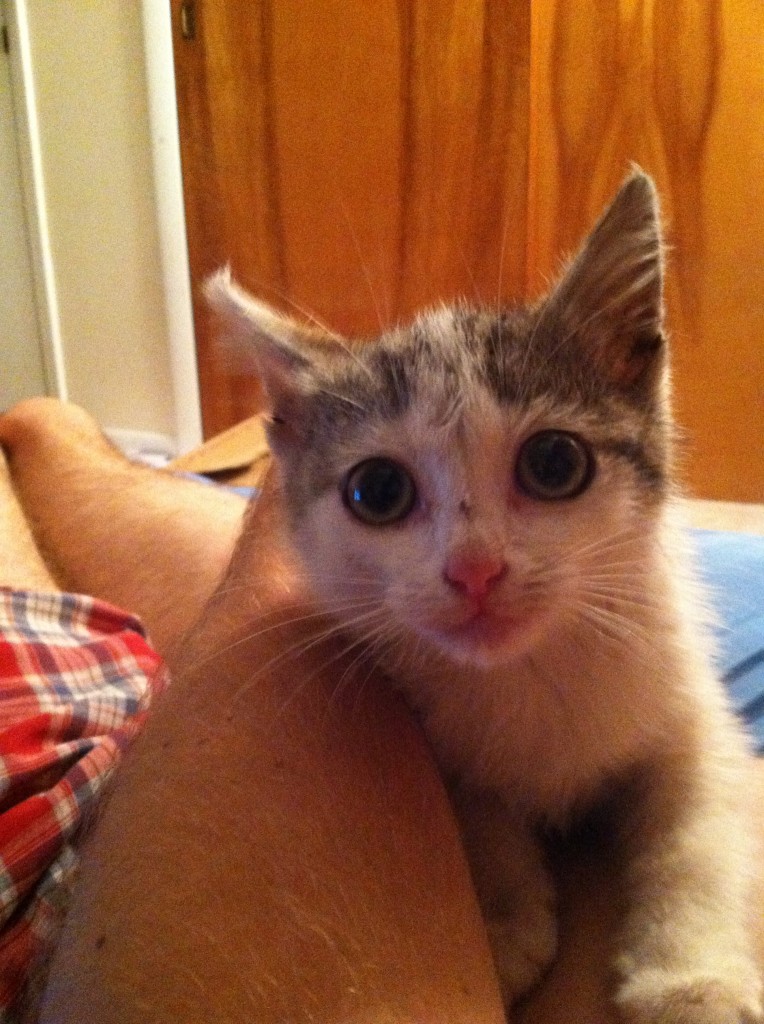 Since I finished work, I have been trying to be useful with my time around the house. I learned how to mow the lawn….  (and, in my personal opinion…these lawn pictures make me look huge. Never wearing that shirt again, lol!)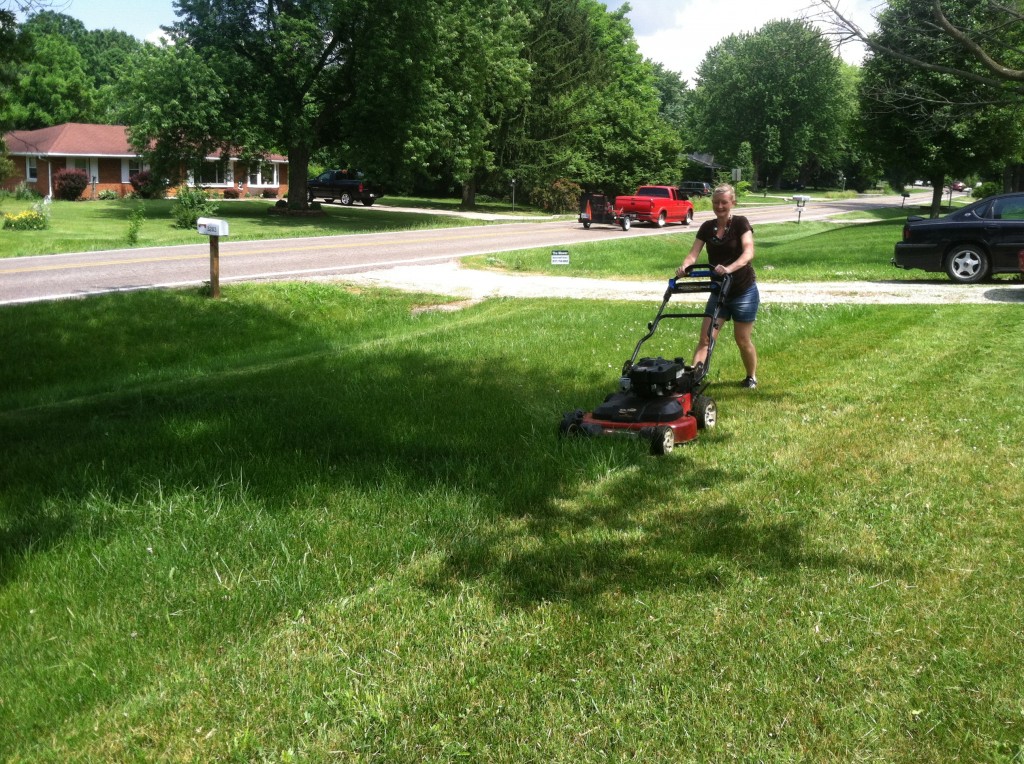 We finally painted the dresser in baby girl's room…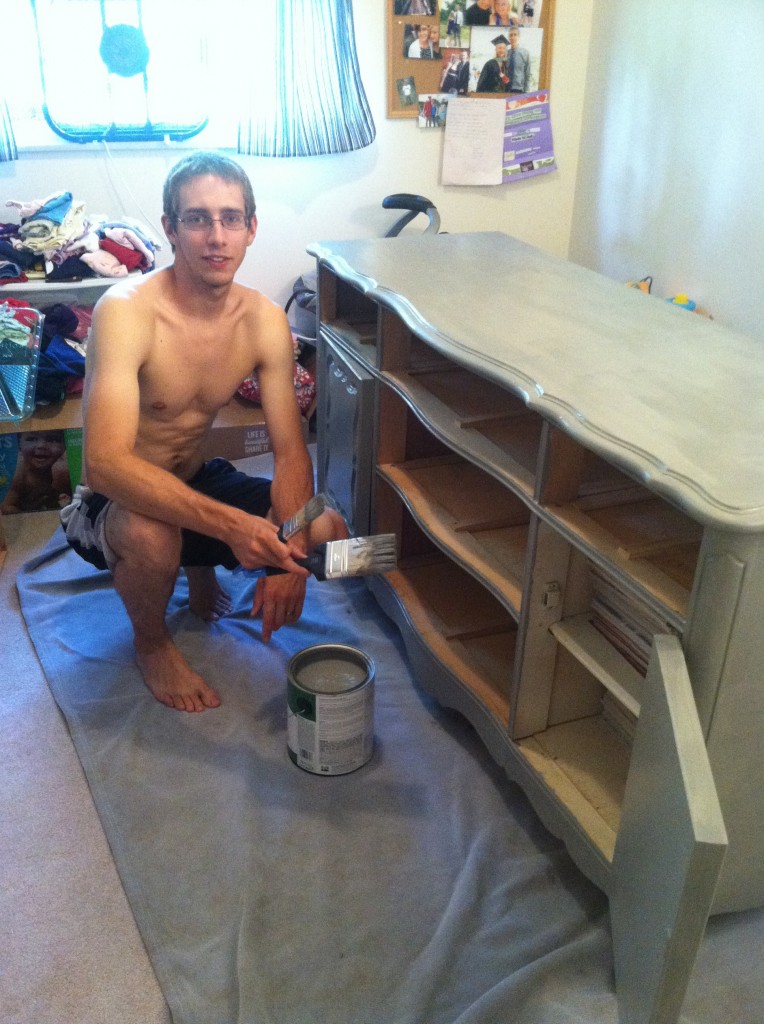 Now I can truly 'nest' and put away all the clothes I've already collected!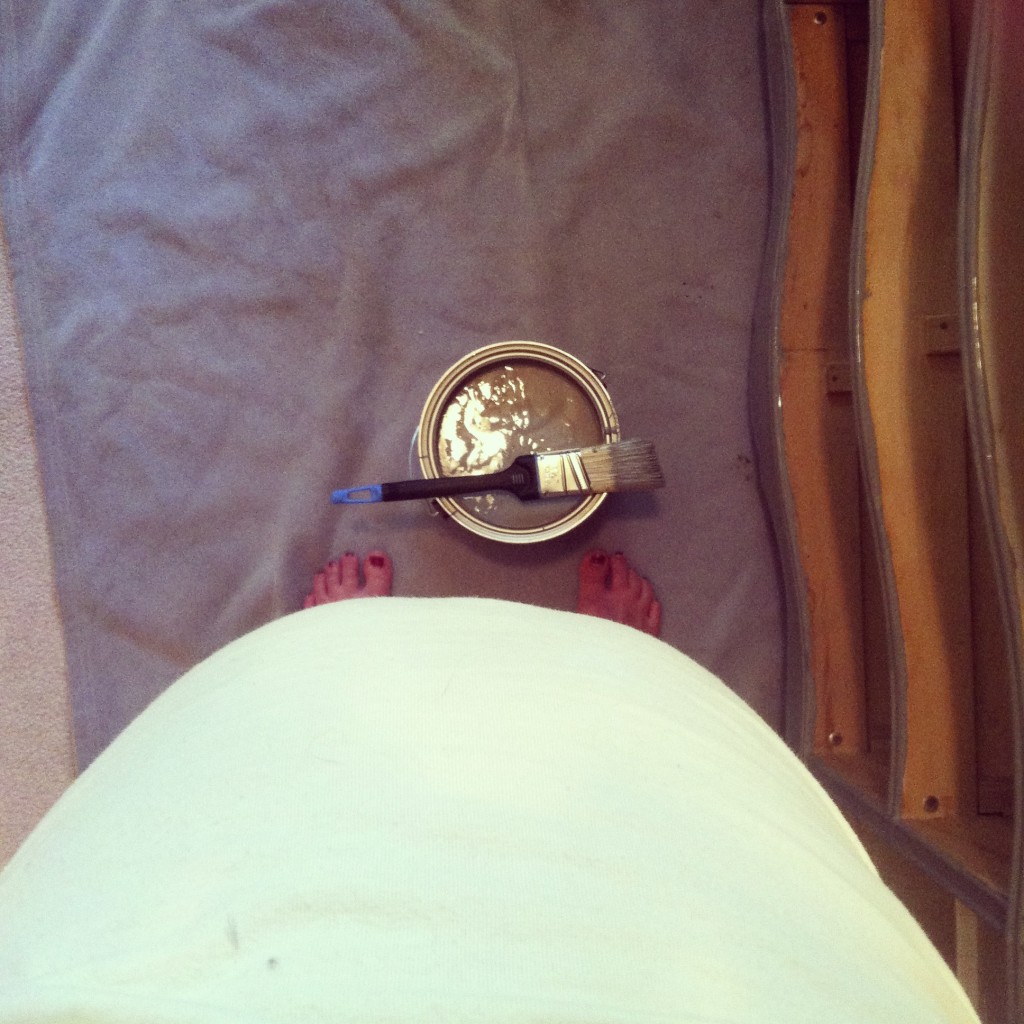 I've been trying to maintain my protein intake, as well as maintain a healthy diet. During pregnancy, I should be getting 75-100g of protein a day. Basically, I have to eat something protein packed at every meal and every snack. Anyone have any great ideas? I usually have two eggs for breakfast, eat something with a bunch of peanut butter, have greek yogurt for a snack, and try to get my main meat at dinner. But I'm still only getting about 80g a day (which is good enough…but like I said, that is with the MAXIMUM effort).
I volunteered to cut out box tops for my school. Did you know that box tops need to be cut out along the dotted lines? Oh, yes…they do. I've probably cut a couple thousand of these…and I have a couple thousand to go. I don't mind, though..I just do it when we are watching a show.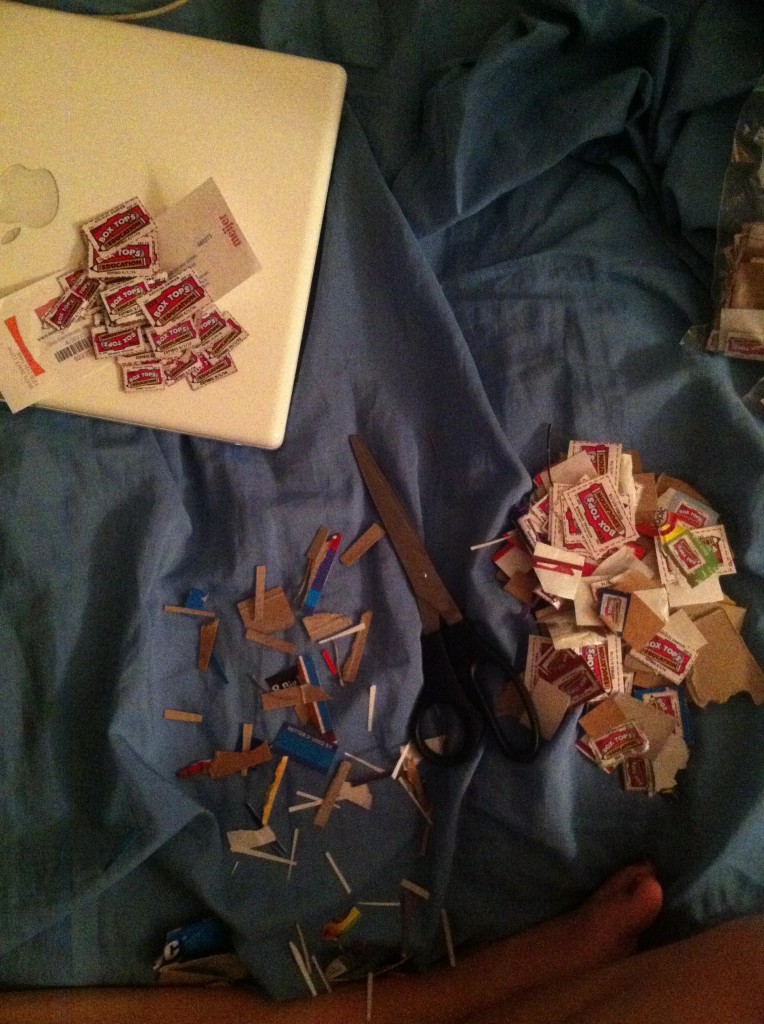 We also had a lovely memorial tree planting for our late Pastor, Rick Wilson. A sister church purchased a tree in memory of him, and some men in our church created a small garden area to plant the tree in. It was a beautiful memorial, and a touching time of fellowship and service. There were not many dry eyes in the crowd as we all remember the truly eternal impact that Pastor Rick had on each and every life in the congregation, even those who were not attending the church a year ago when he passed. It has been amazing to see his impact and his legacy continue on.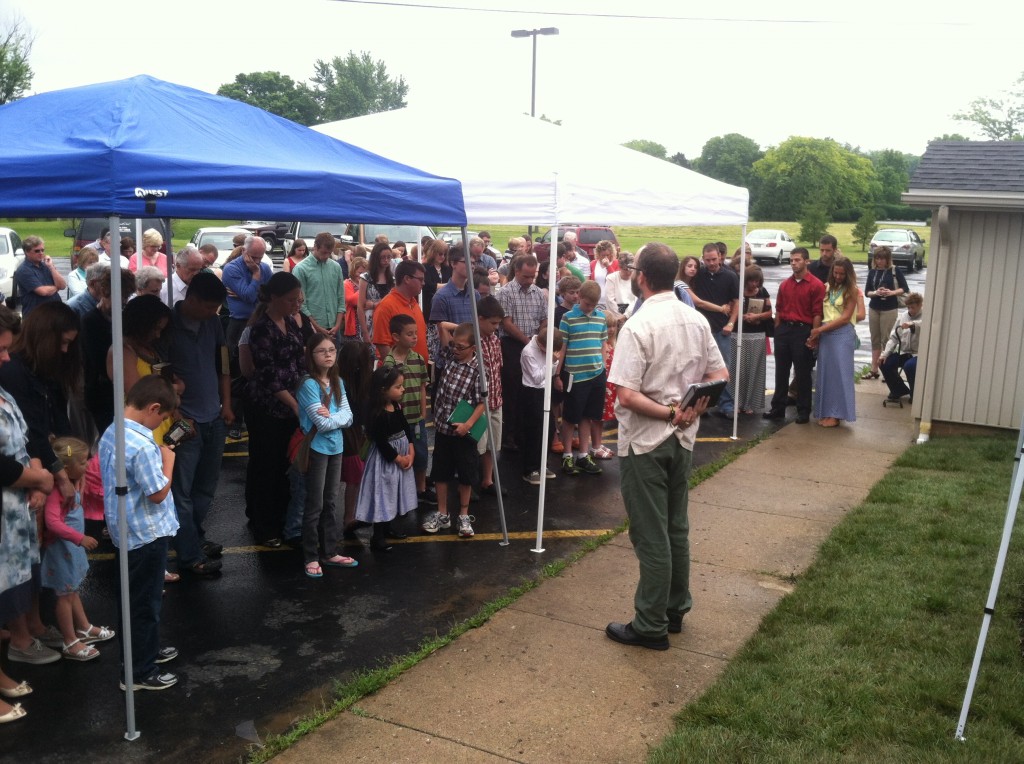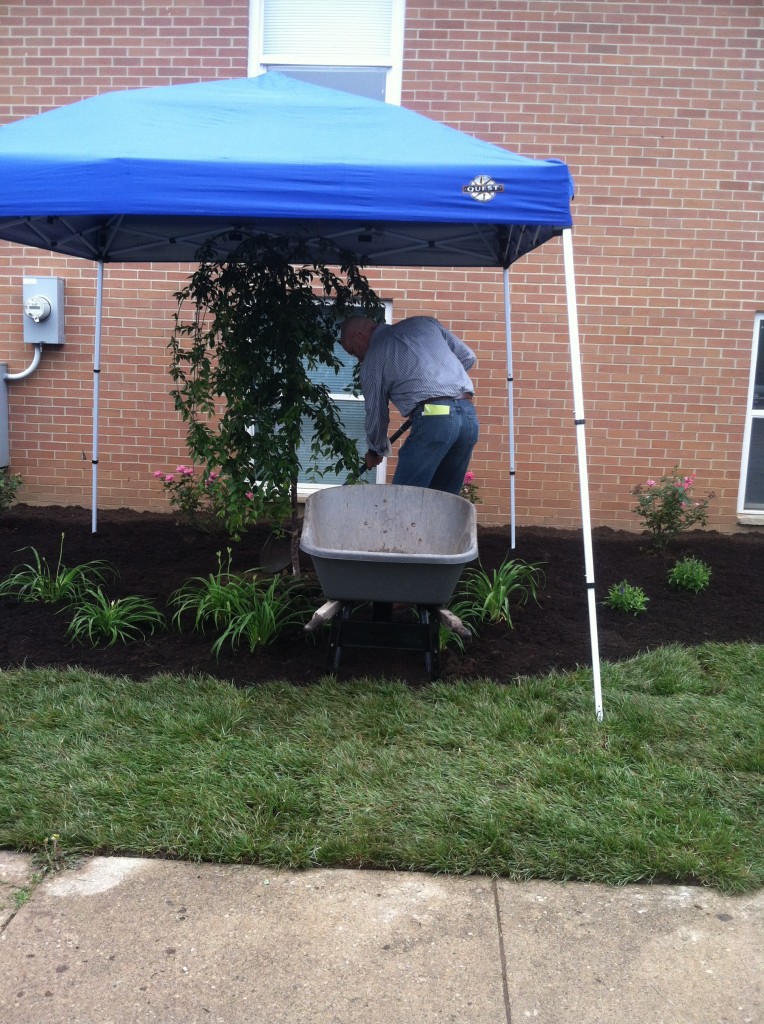 I guess that's all for now!