Most of my life, vacations have just fallen into place. Either my parents did the planning, or I was at college and it happened when the big-wigs said it happened.
Not so anymore. Theo gets very limited vacation time (and no holidays off), so we had to plan our 'vacation' really well. After reviewing our collection of wedding invitations for the summer, we decided that the week between Theo's brothers wedding and my cousin's wedding would be a perfect time to take a vacation, and slowly drive our way from Michigan to Connecticut. We also knew it was our last ho-ra before kids join the scene, so we wanted to make the best of the time.
We really didn't make any plans…we just knew where we would be sleeping each night, and then planned the day from there. After Isaiah and Sarah's wedding, we were both pretty exhausted and spent the next two days helping to clean up and to rest.
The following few days, we planned to stay at the Hines' cabin. Theo's dad generously let us use the boat. However, there seems to be an unspoken law between me and Houghton Lake, MI, that if I am there it has to be either rainy, cold or overcast…or all three! We stayed in Houghton Lake for 3 days. It was absolutely free, and we managed to cram in a lot of great memories!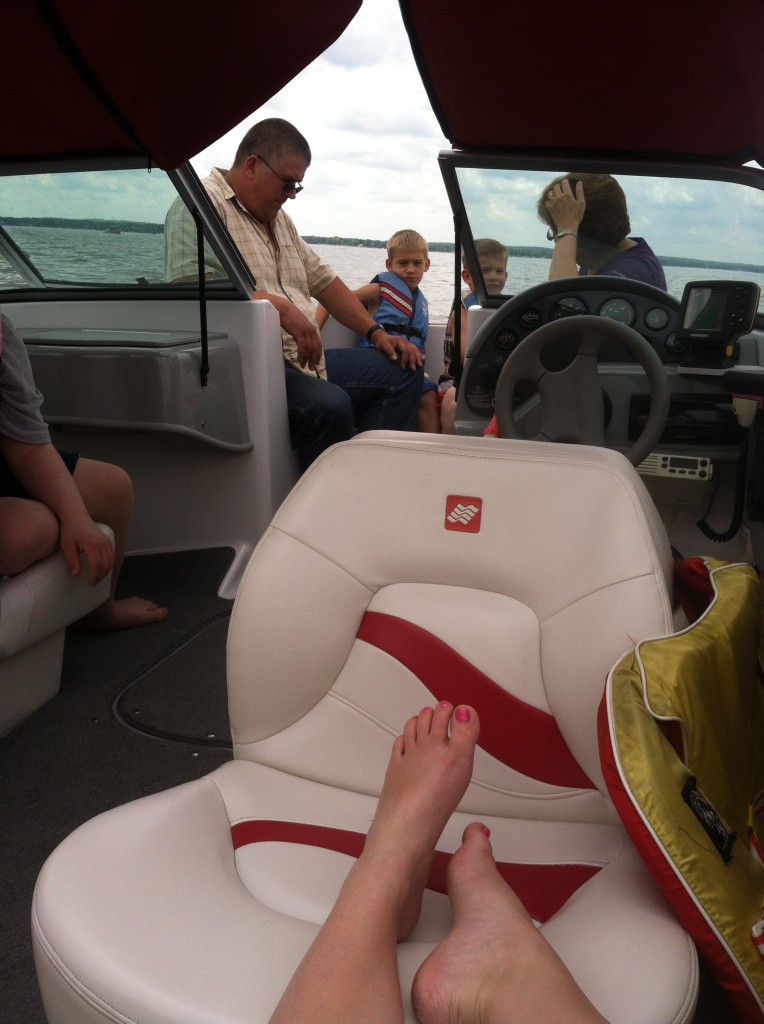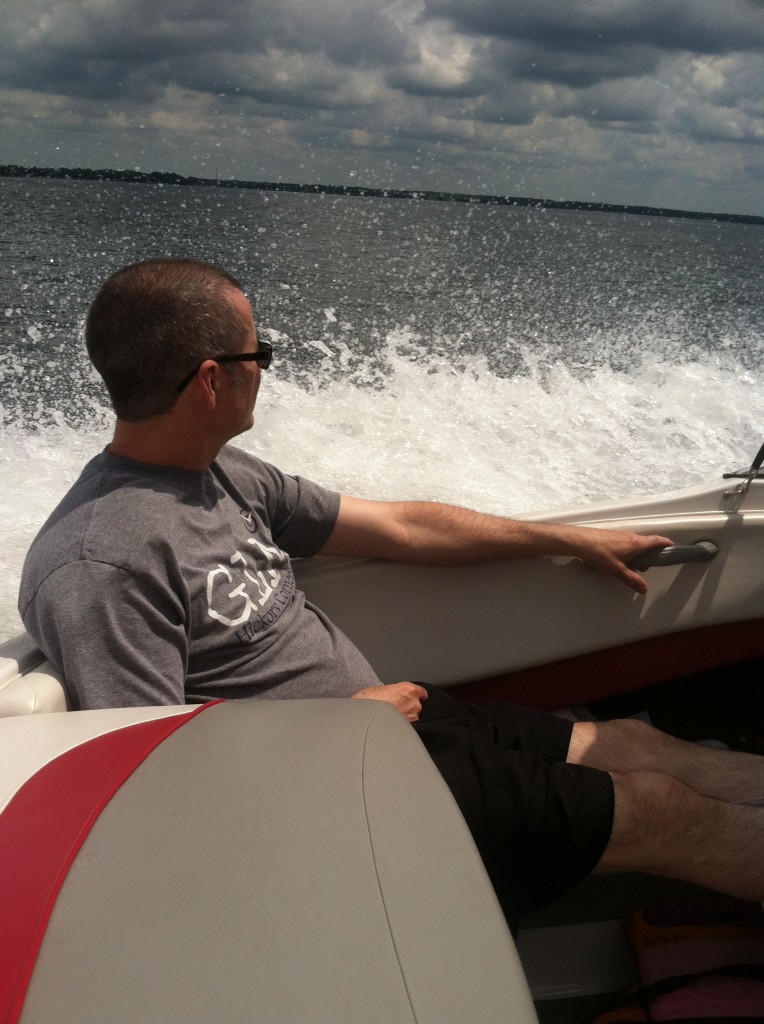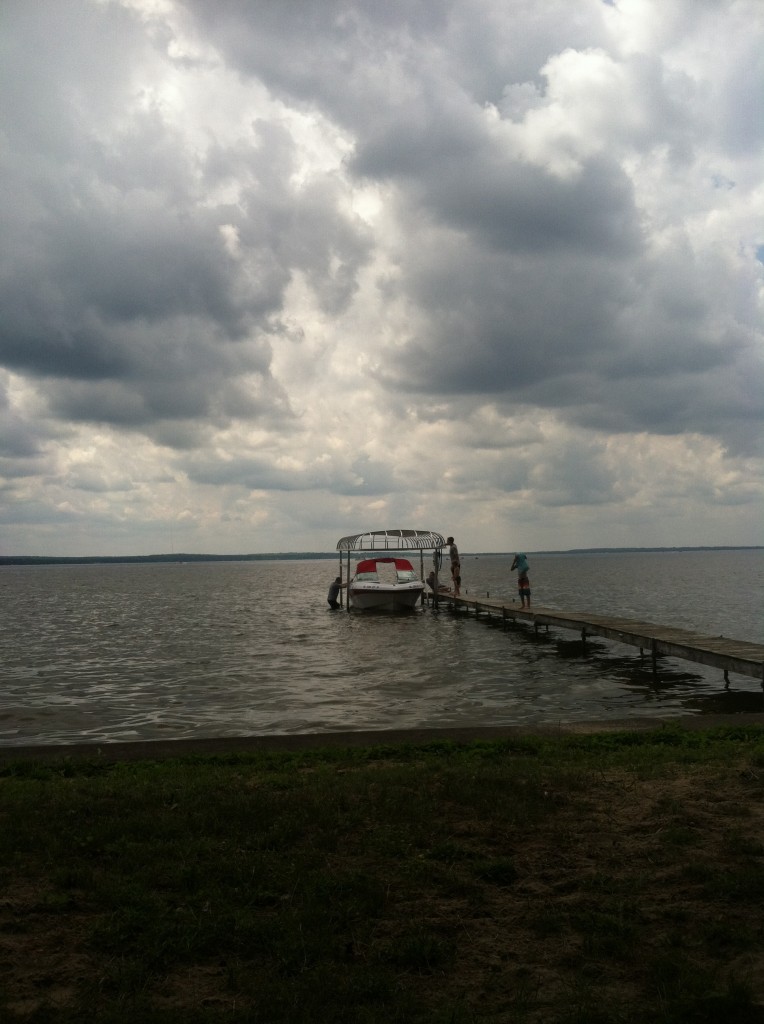 Theo took me out for breakfast one morning…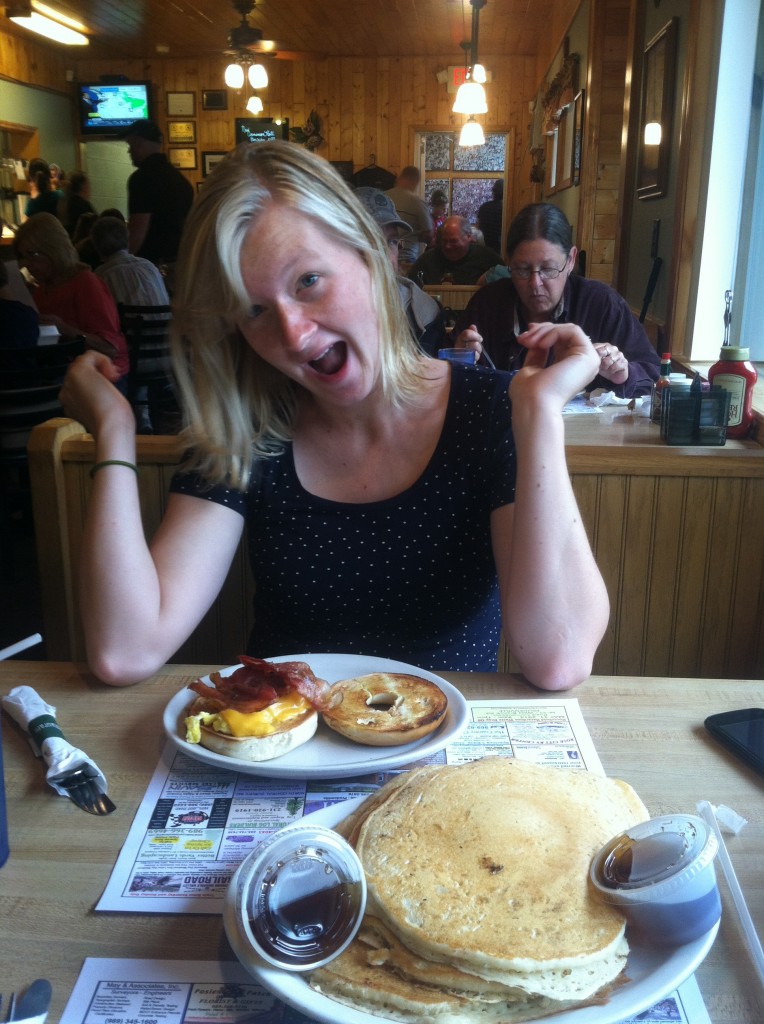 And we hit up The Sleeping Bear sand dunes….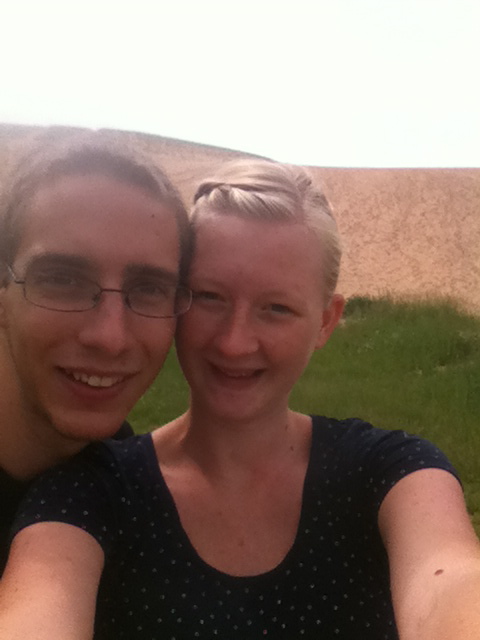 that hill was a lot harder to climb than it looked!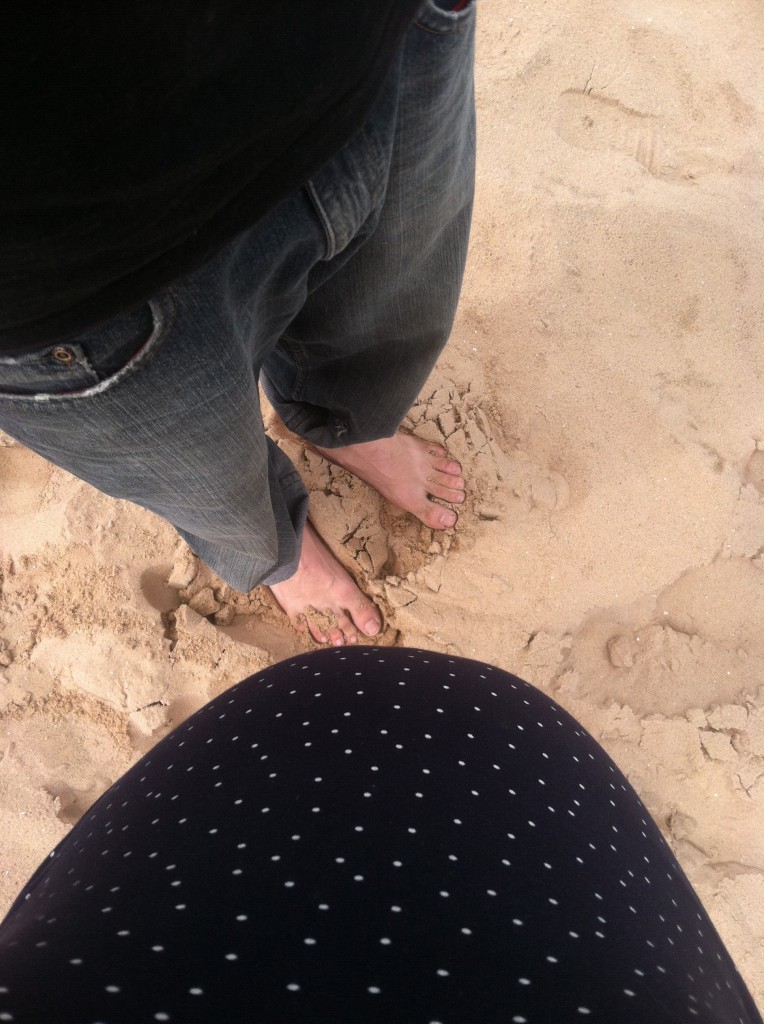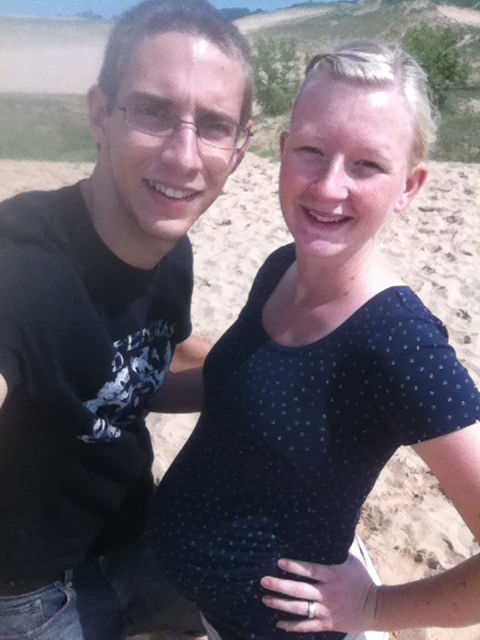 We had a great view. After climbing a while I decided I didn't want to do the whole hike (it was 2 miles one way…and not an easy 2 miles, either!). So we just took some pictures, and headed back down to the parking lot…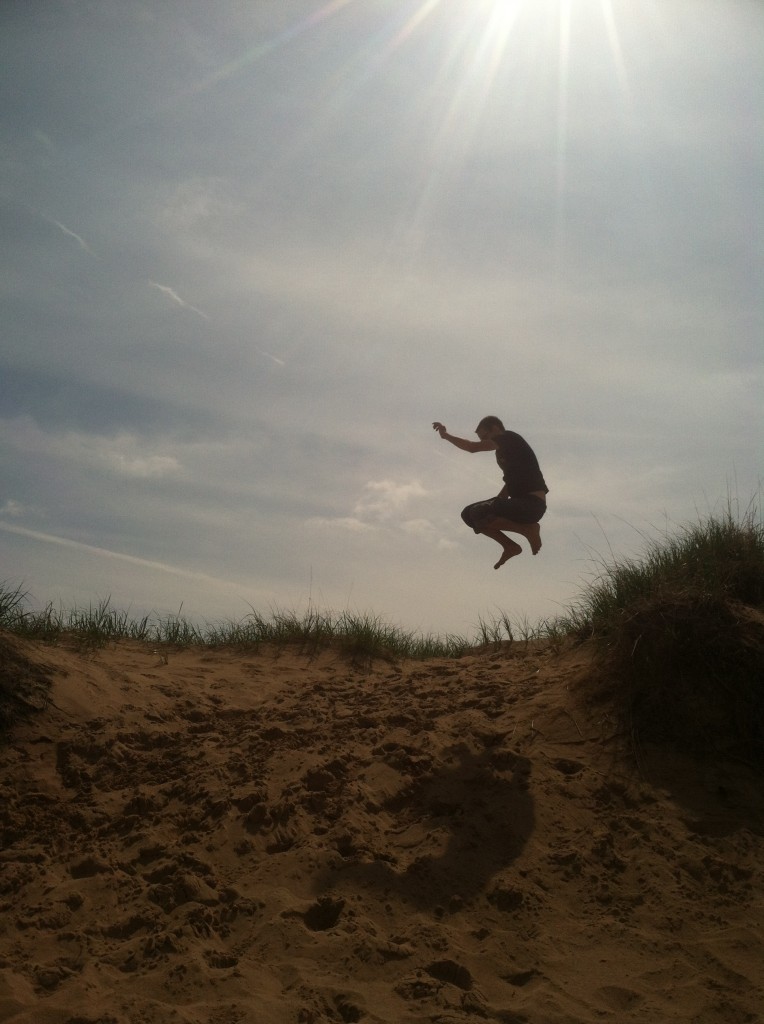 This was my attempt at a jumping picture. Clearly I've been practicing my labor/pushing moves, because they even come to me when I'm in the air! Haha, Theo and I laughed and laughed at this one…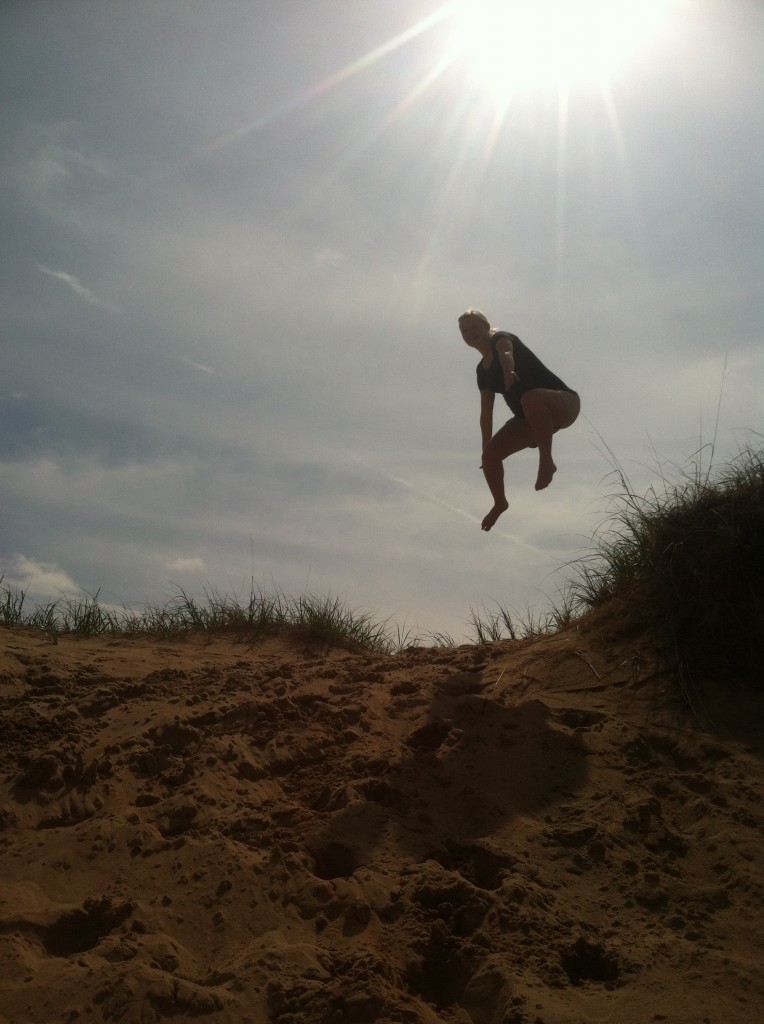 After the dunes, we stopped in a quaint little tourist town, walked around to some shops and grabbed dinner. This is what Theo picked out to read out of the kids section in the bookstore…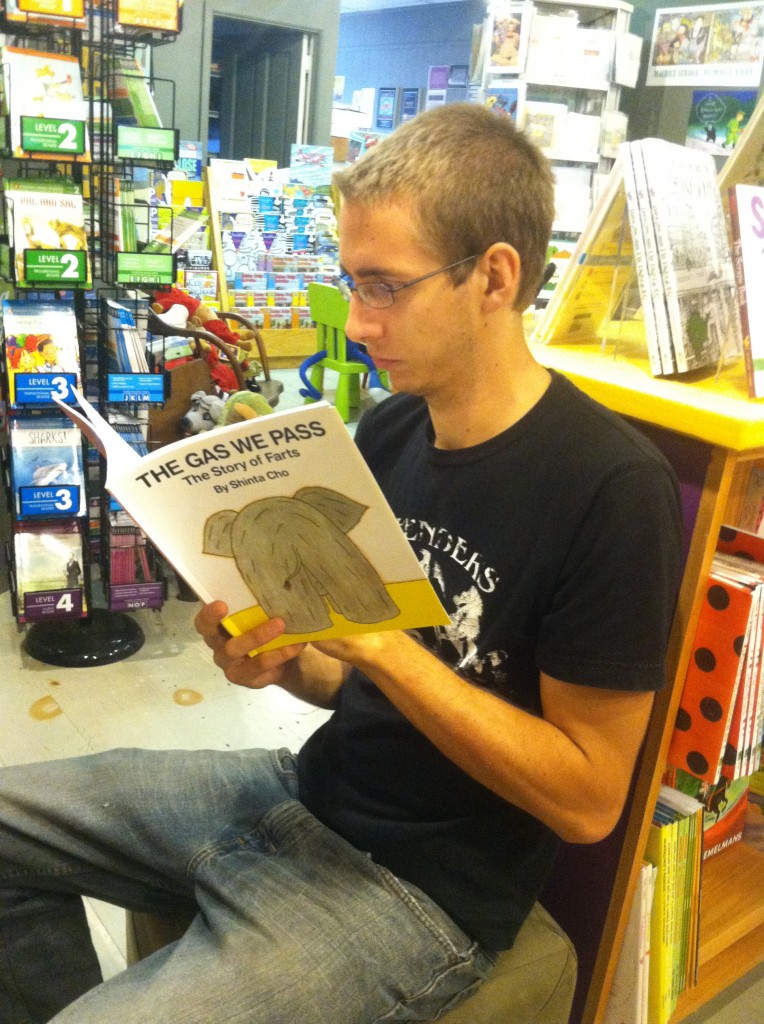 After a few days of absolutely nothing, we decided to hit the road. Our destination was the Niagara falls area, but we could only do that if we could drive through Canada. I wasn't sure they would let me in because my passport is still in my maiden name, but they didn't bat an eye at it. So across Canada we drove, and Niagara falls we did see!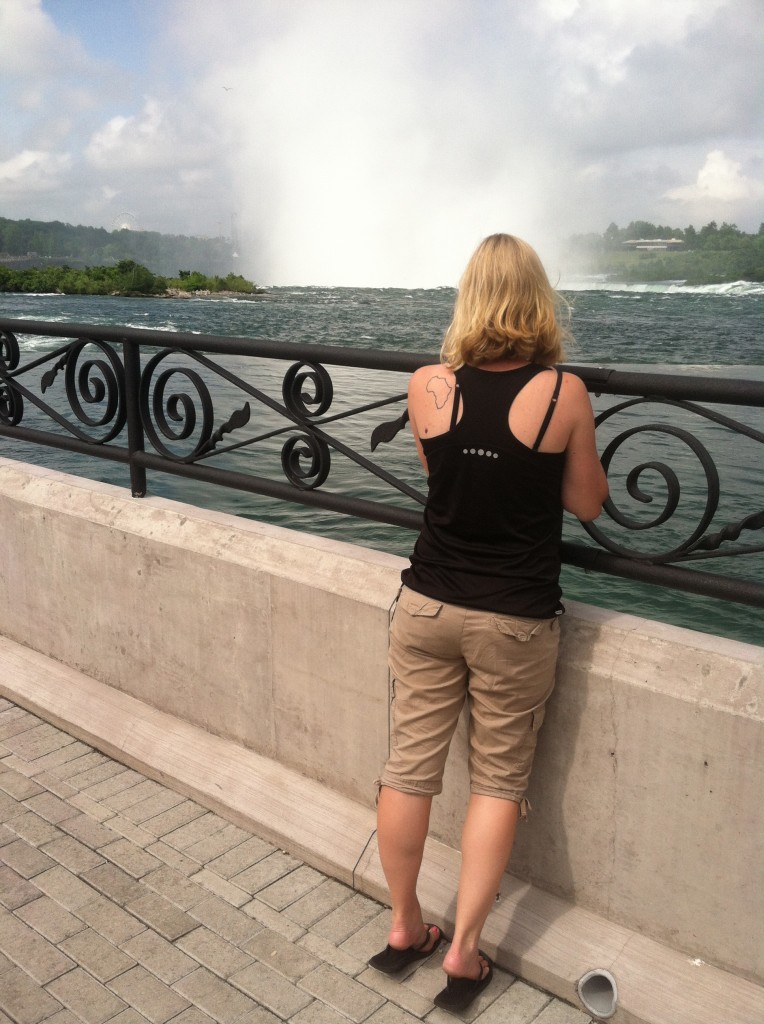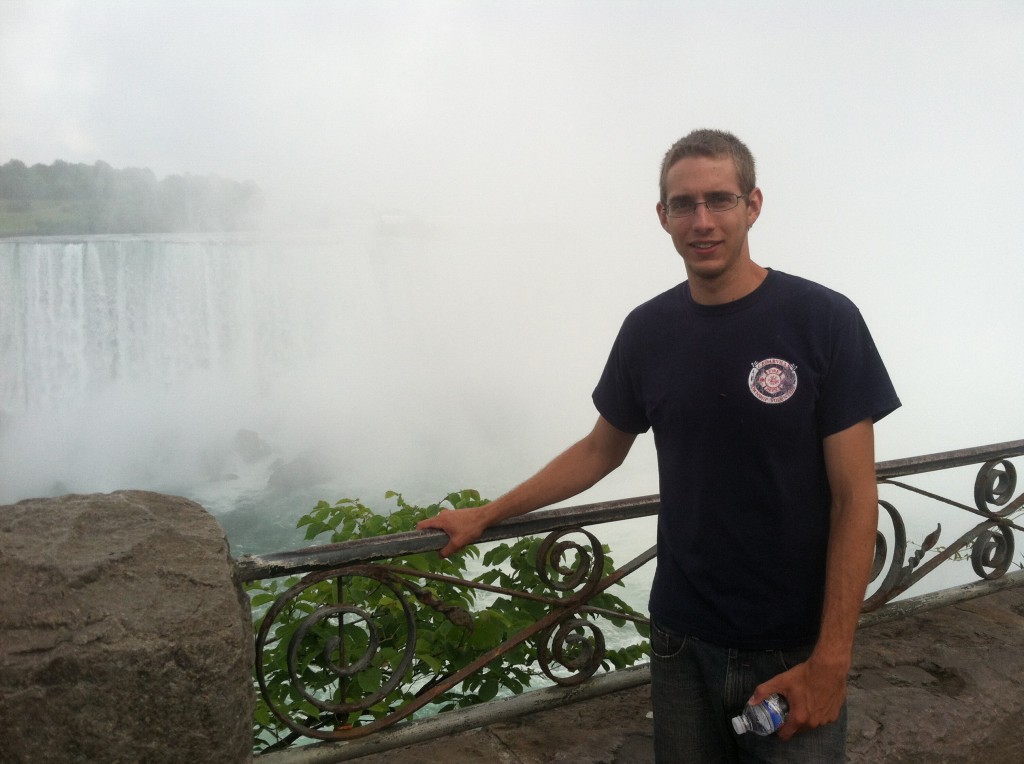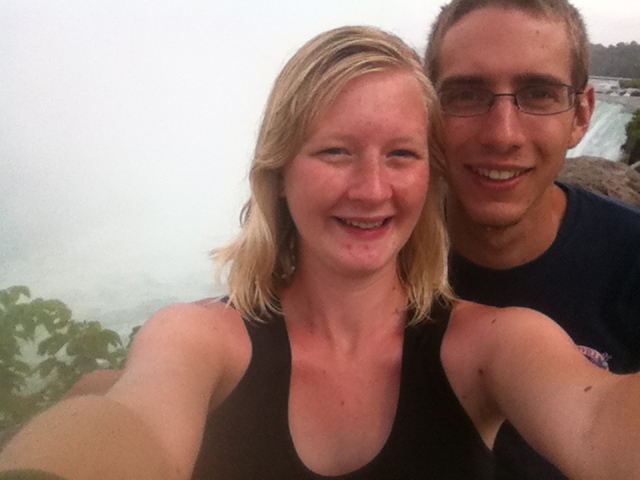 It's true that the Canada side is way better than the American side, but it was also really cool driving across the bridge between the two. We found a nice but cheaper hotel and stayed there for the night, just enjoying internet access, air conditioning, a TV with stations (!!) and a pool (and Theo enjoyed the jacuzzi thing). Trust me, for us…that is fancy! I didn't take any pictures that night. I thought to myself, "I should take a picture…" but then I didn't. Oops.
The next day we drove on to see some good friends in their adorable apartment. It's always so good to spend time with old friends, to catch up, share new news, and share the lives that we are now living. There is something about the MK bond that it takes a LOT to break it. Joy and I have been friends since 7th grade! And we shared those ice creams with our husbands, just in case anybody was wondering…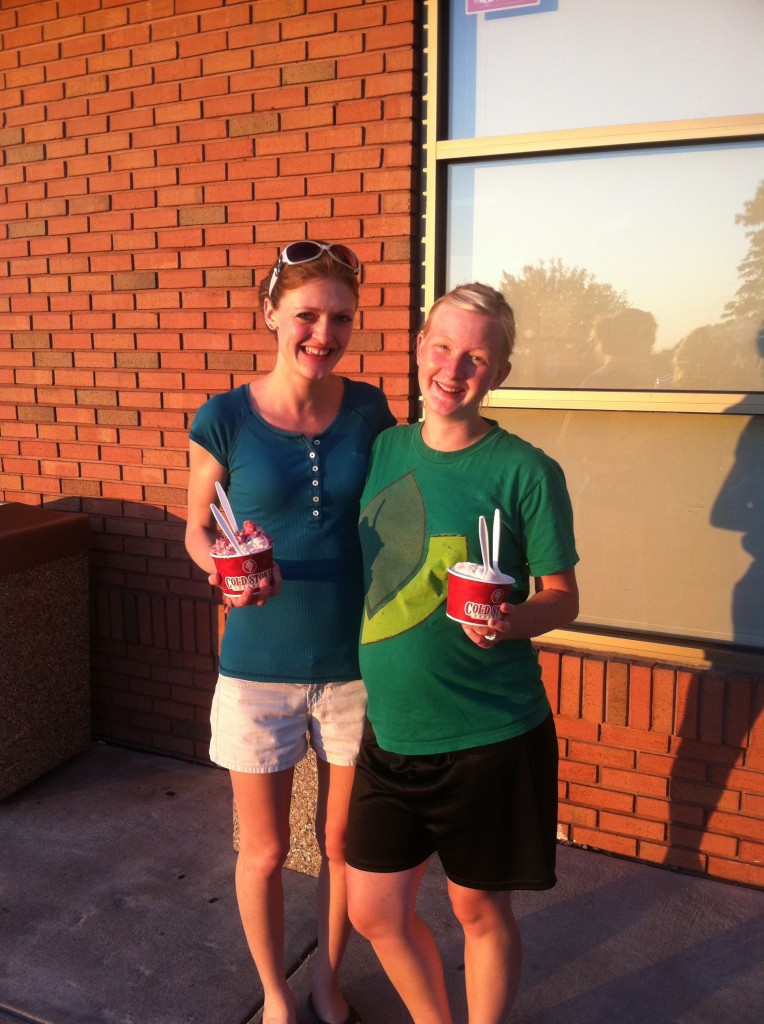 The next day, we slowly made our way to Connecticut. So far our trip had been broken up so much that we never spent longer than 6 hours in the car. We were heading to my cousin's wedding, and excited to see most of the DeValve side of my family. When we were growing up, going to see the DeValve's always meant staying at Grandpa and Grandma's house. However, since Grandpa passed away, Grandma moved to a smaller apartment in a wonderful retirement/assisted living village, and doesn't have room for a lot of guests. Of course, my cousins were packed out at their place with all the groomsmen and immediate family that were in town, so I contacted some people I knew from the church and asked if we could stay with them. They heartily agreed…and I am so glad we did! We were treated like royalty and it was like staying in a 5-star hotel! We loved our stay there, and the time that we got to spend with the Spaulding family.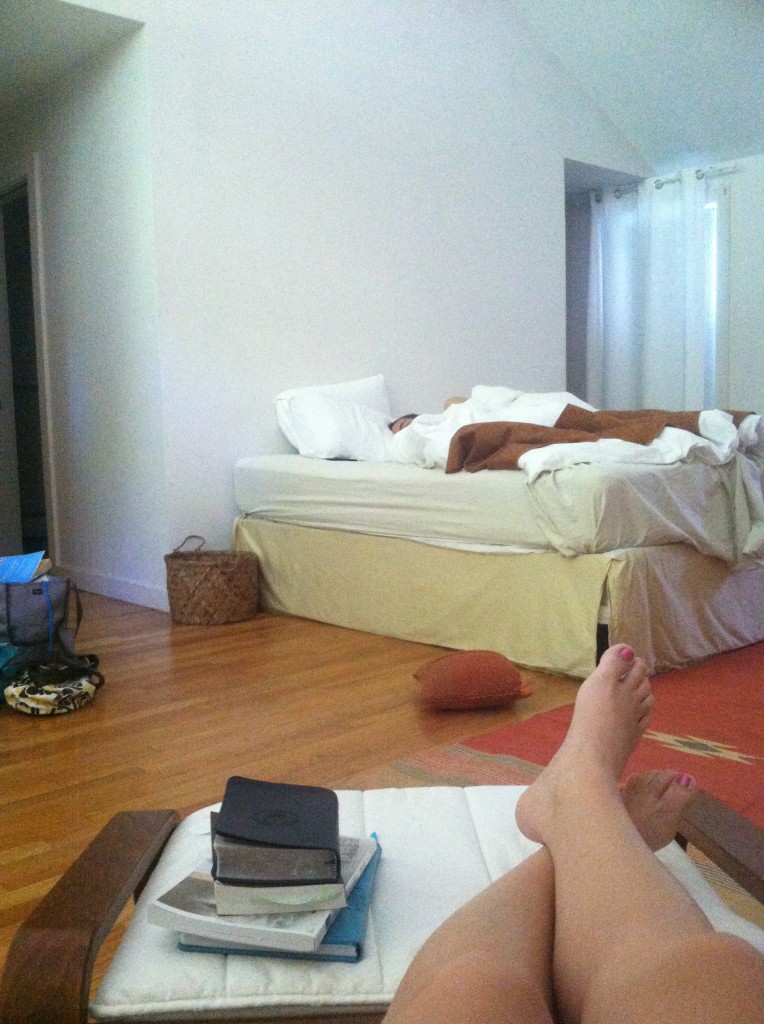 A picture at the wedding with our gracious hosts..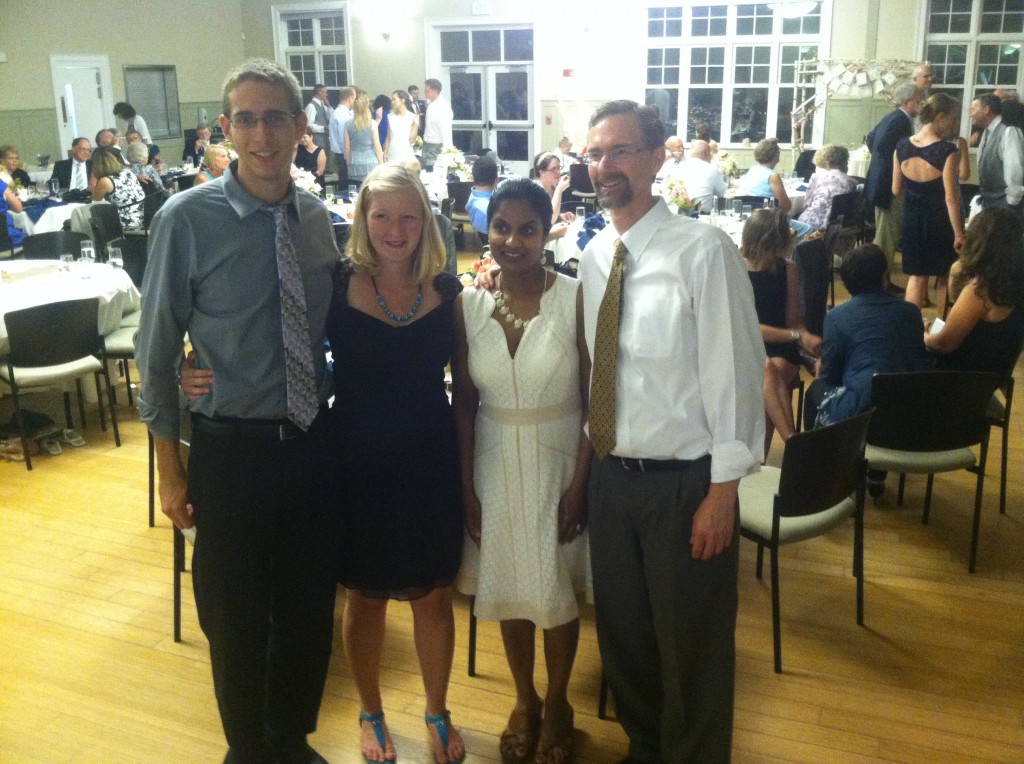 Saturday was wedding day! Theo and I got ready early, then went to visit Grandma in her apartment (we had never been to it before). Two of Grandma's sisters were in town, and two of my uncles and an aunt, so we had quite the party at her little place! We ate lunch and enjoyed conversation (oh, how much I love listening to the stories that the older generations tell!!), then headed off to a beautiful wedding and reception.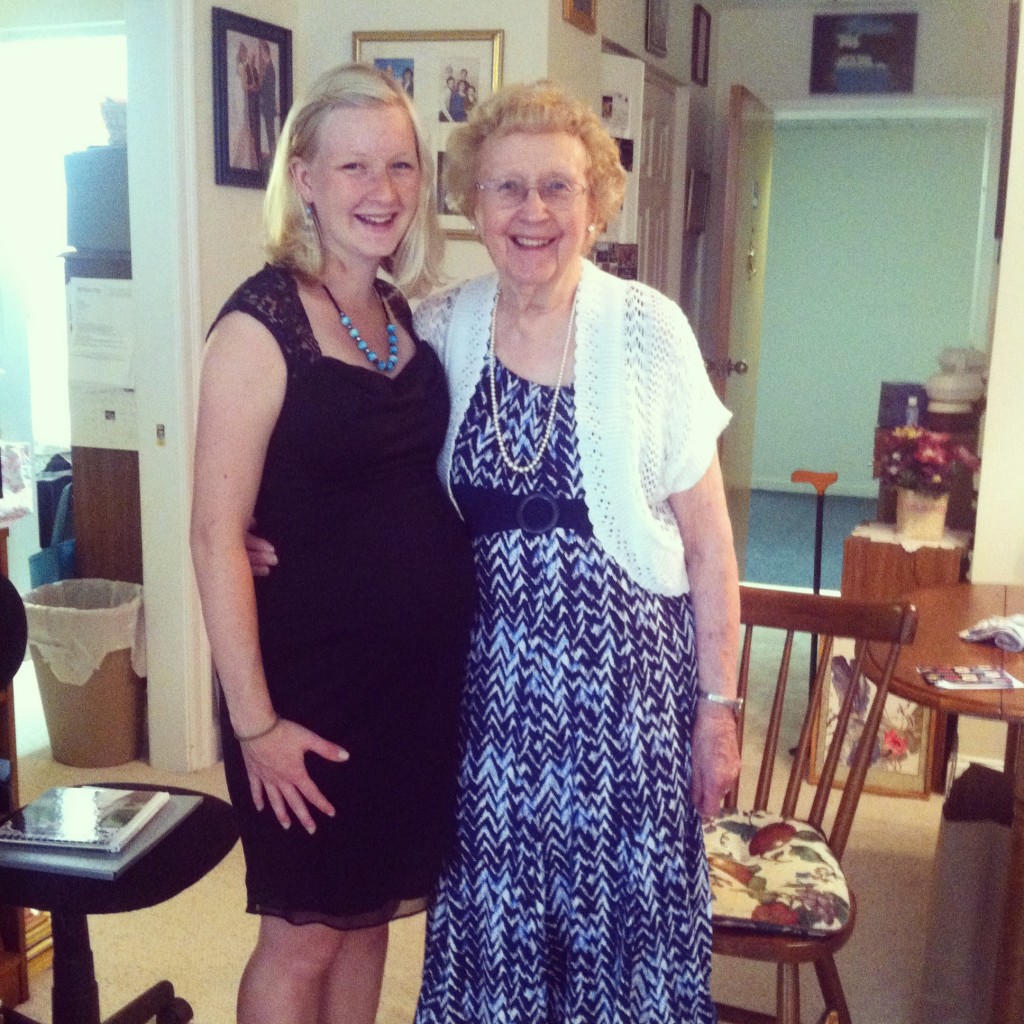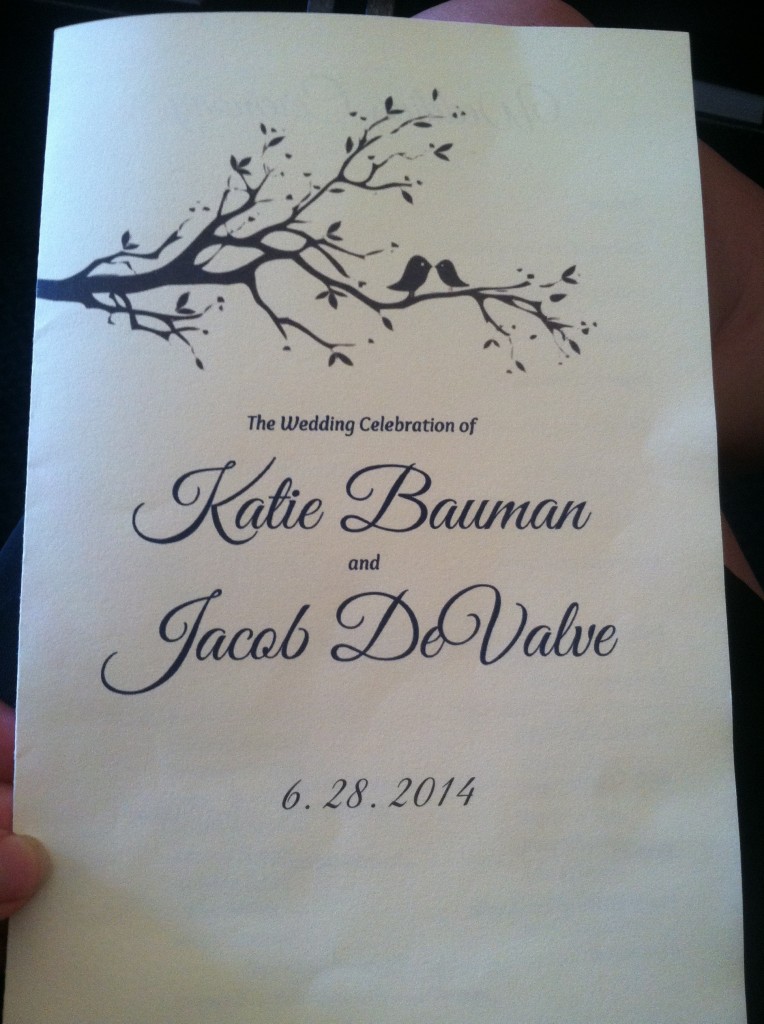 Uncle Tim, the groom's Dad, gave a short blessing that almost served as a commission to Jacob and Katie as they prepare to head into training for the mission field. I don't think there was a dry eye in that room (including the bride and groom!). It was absolutely beautiful.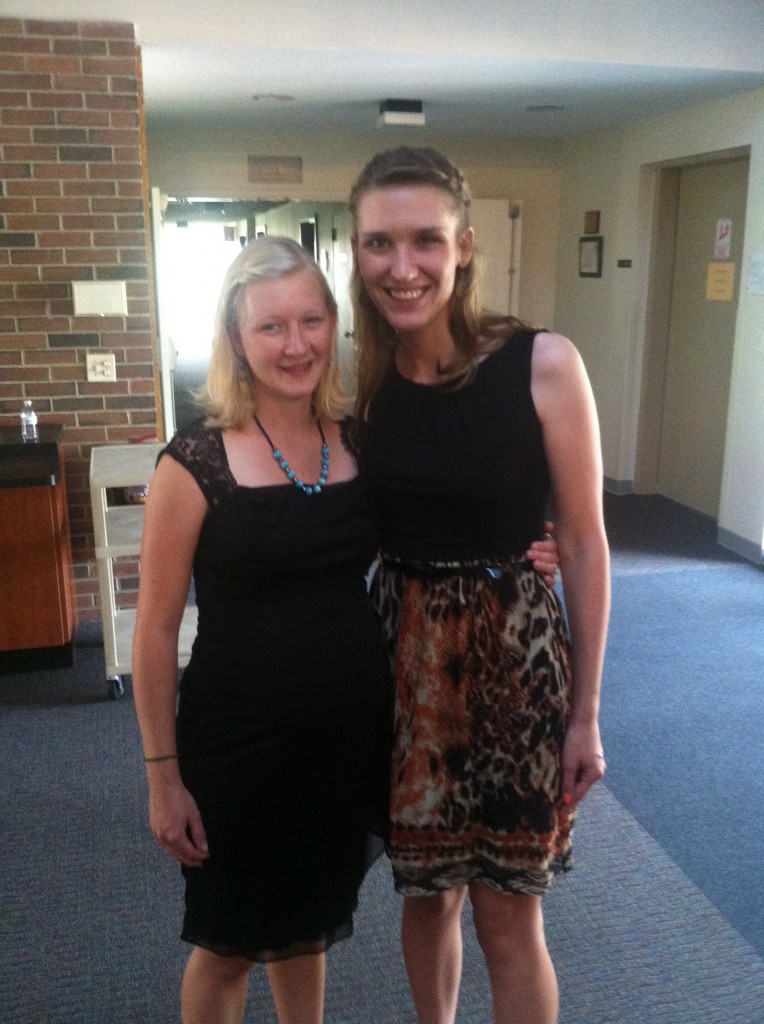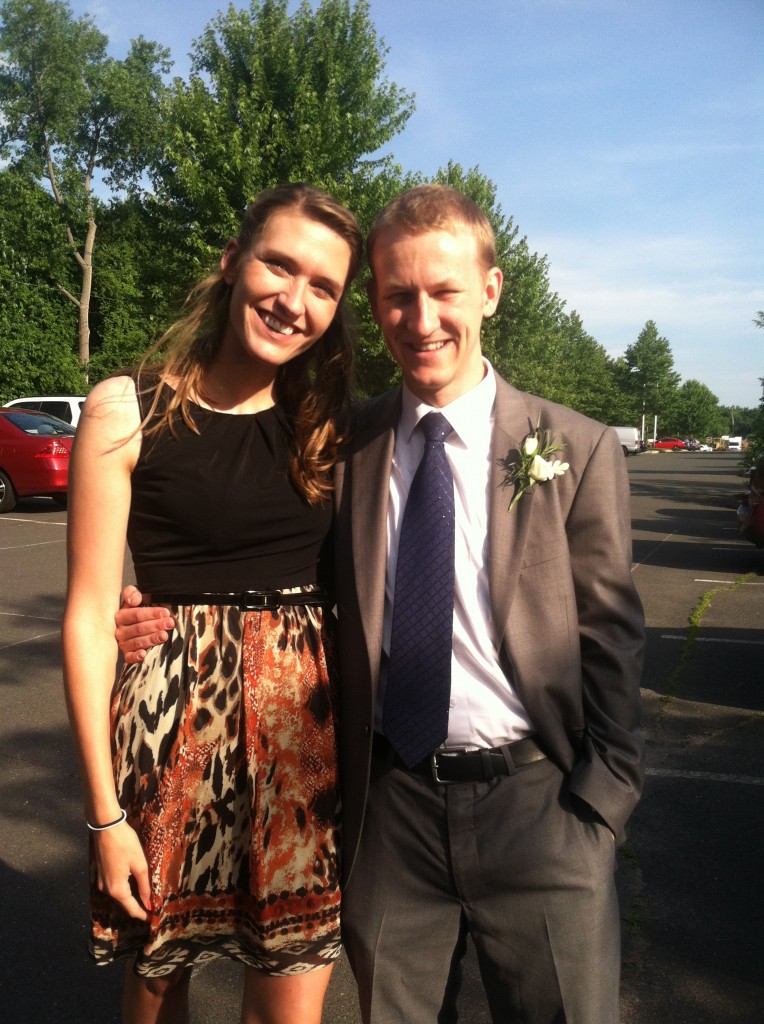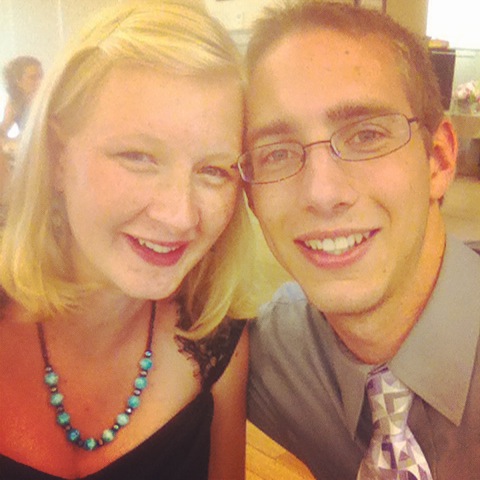 The reception area was absolutely beautiful, each decoration and detail was so finely put together.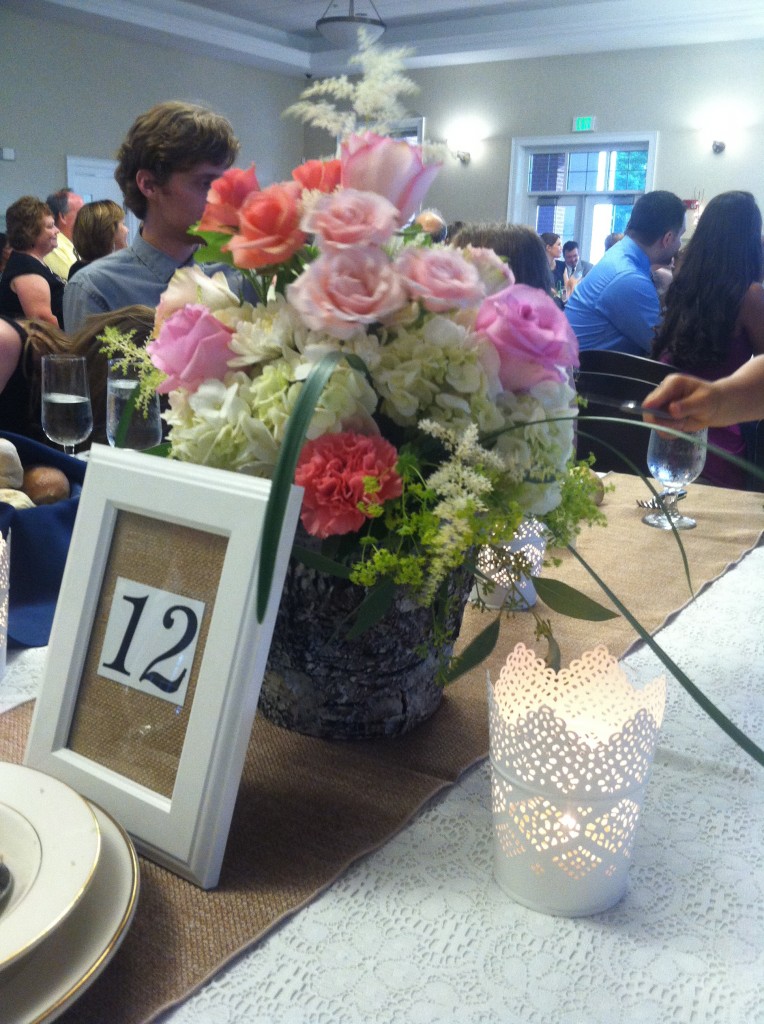 But the bride was absolutely radiant!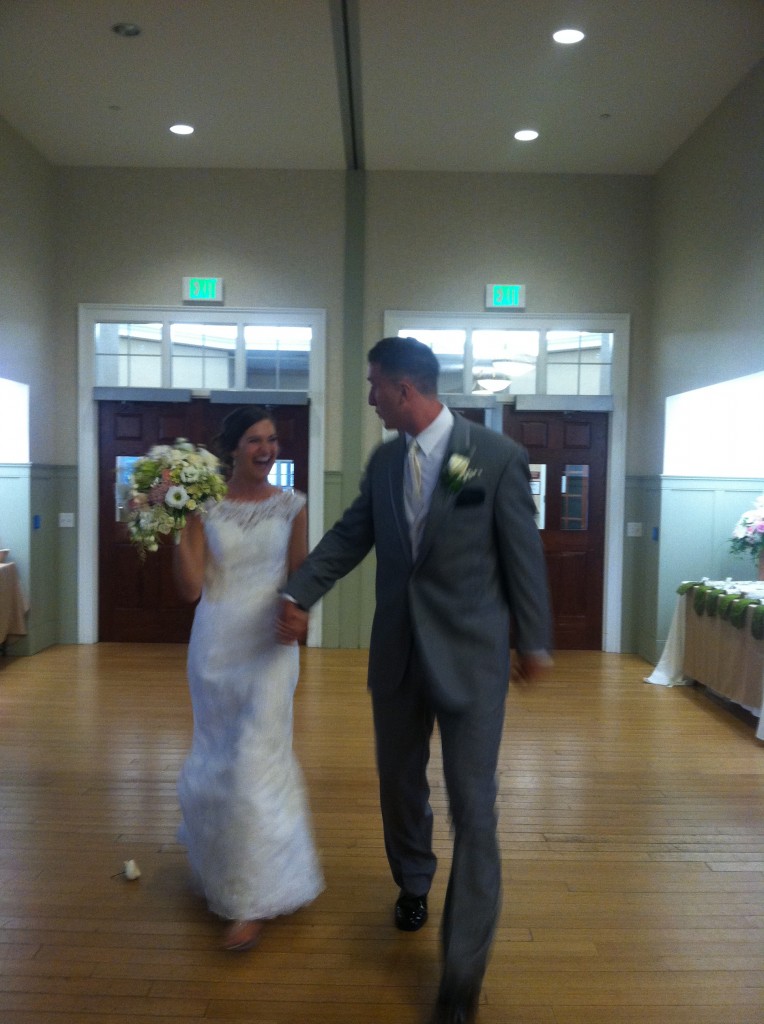 They had lawn games. We headed out to play, but some kids ran right in front of us, grabbed the croquet mallets and literally started smashing them at the ground (think John Henry and his hammer). It was a little bit frightening, and we tried to let them play with us by showing them how to use it, but they were way more interested in destroying something.
Of course, the dance floor was hopping!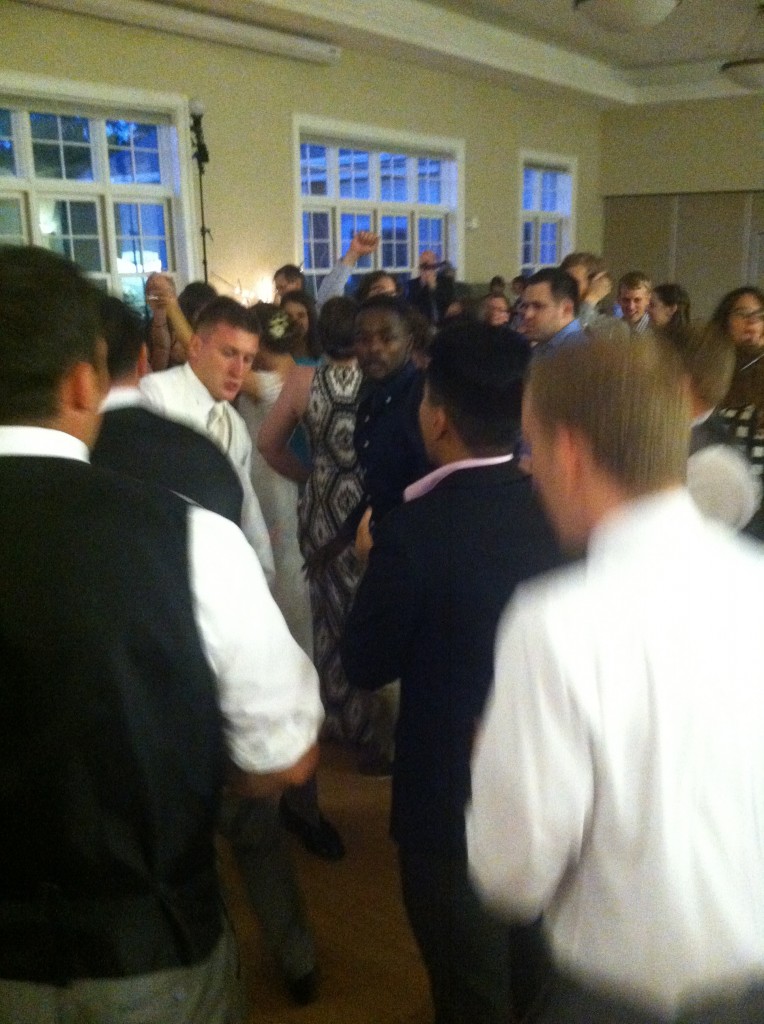 And the smell of beer was ridiculous for me. No one else said they could smell but, I felt like I was in a bath of beer. Maybe this move didn't help…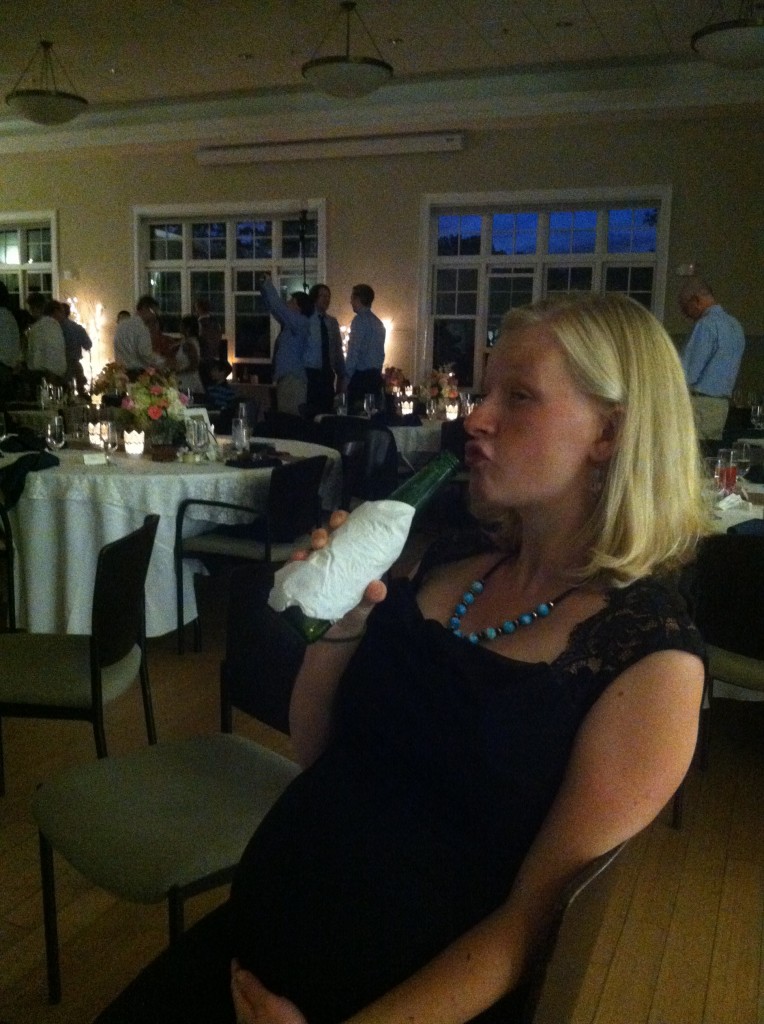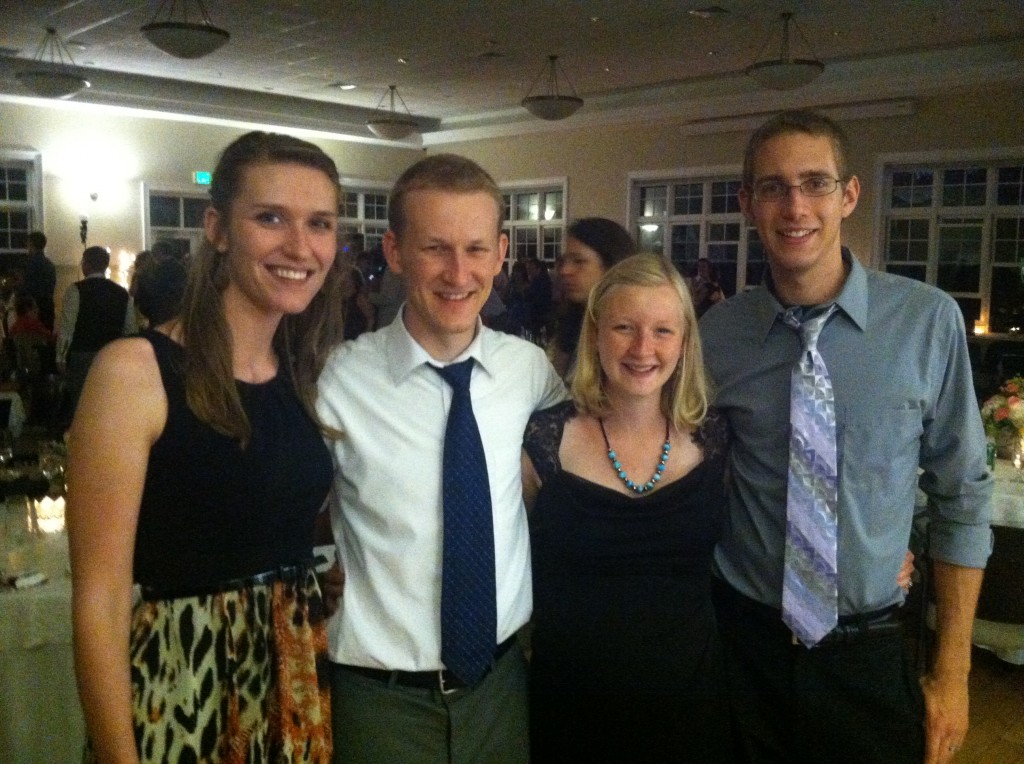 Originally, Theo and I had planned to leave early Sunday to make the 12 hour drive by Sunday night. However, we were invited to a family "reunion" lunch, and really wanted the chance to catch up with everyone on the DeValve side that we had not seen in a looong time. We ate lunch, socialized, and then headed out for our drive.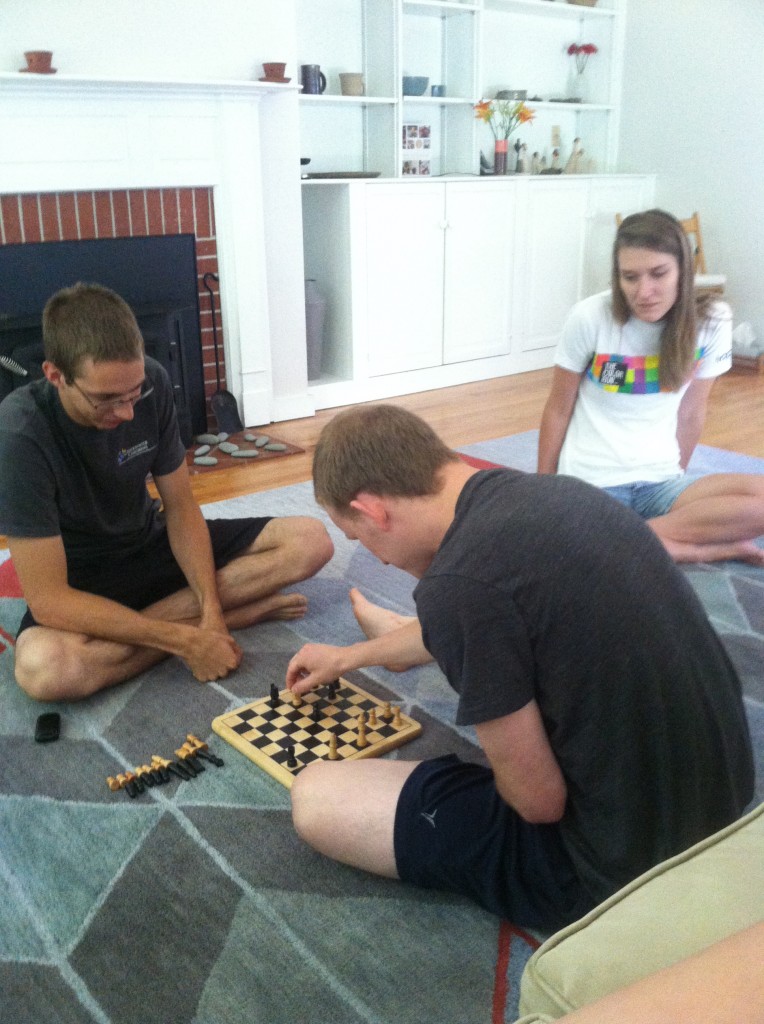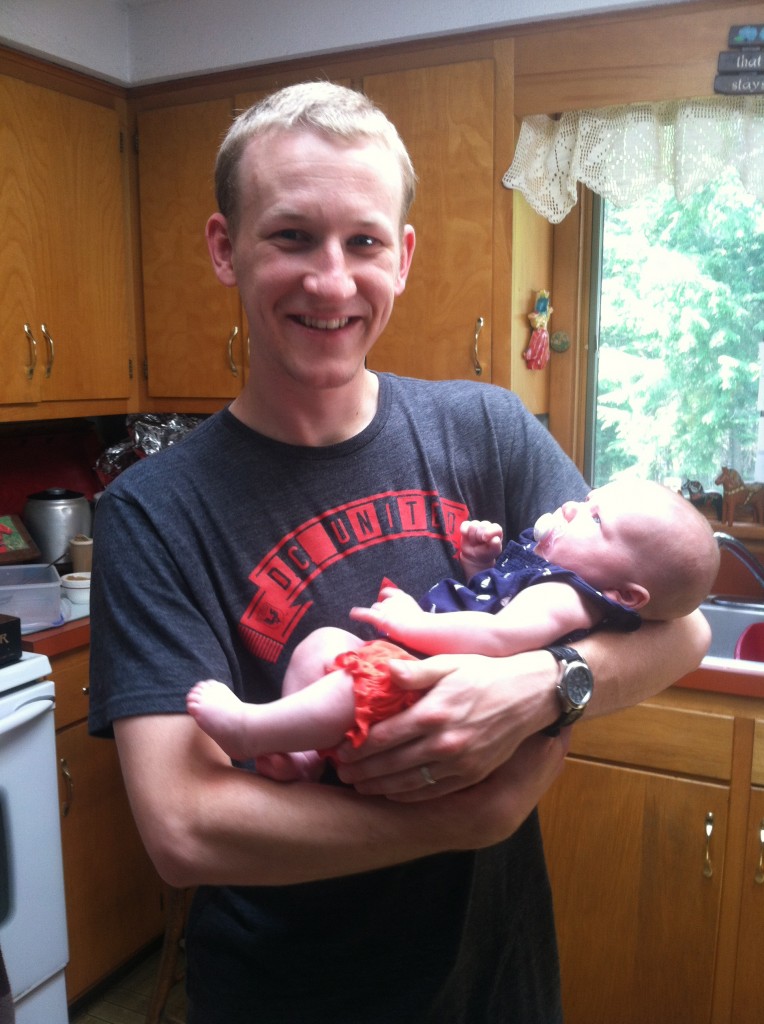 The drive was mostly uneventful. Awful construction, a huge lightening and thunderstorm, but otherwise no big deal. It took us almost exactly 12 hours, so we arrived home at 2 am with hurting tailbones and ringing ears (we took our LOUD car that we don't normally take on long drives).
Unfortunately, the past two days since we arrived home have been horribly difficult. I'm not ready yet to share the details, but I've certainly shed my share of tears over the discouragement. It's just something that we need to go through, and Theo is the best person I could ever ask for to go through something like this. (I'm fine, the baby's fine…don't worry). On top of that, we got a new puppy (we had arranged several weeks ago to pick him up the day we got back), our mailbox was literally full of bills, and a tree fell down in our yard in a random 10-minute windstorm.
Ah, back to real life. How thankful I am for the chance to gallivant around the country with my life companion and enjoy the company of so many wonderful people!