Hmmm, you might think to yourself…is there anything interesting going on in the Hines' life lately?
Well, the short answer is: no
And the long answer is: here are some pictures to prove it:
We have been getting ready for baby! The cats have taken a particular liking to anything and everything that happens to be for the baby. This includes but is not limited to: her bassinet, her stroller, her bumbo seat, her carseat, her pack-n-play, her diaper stash, and even her moby wrap.
You might ask if I am concerned about this. Nope. Not really. We try to keep the cats out of the bedrooms anyways, and I think that they will be more terrified of the baby than interested in sharing her stuff with her…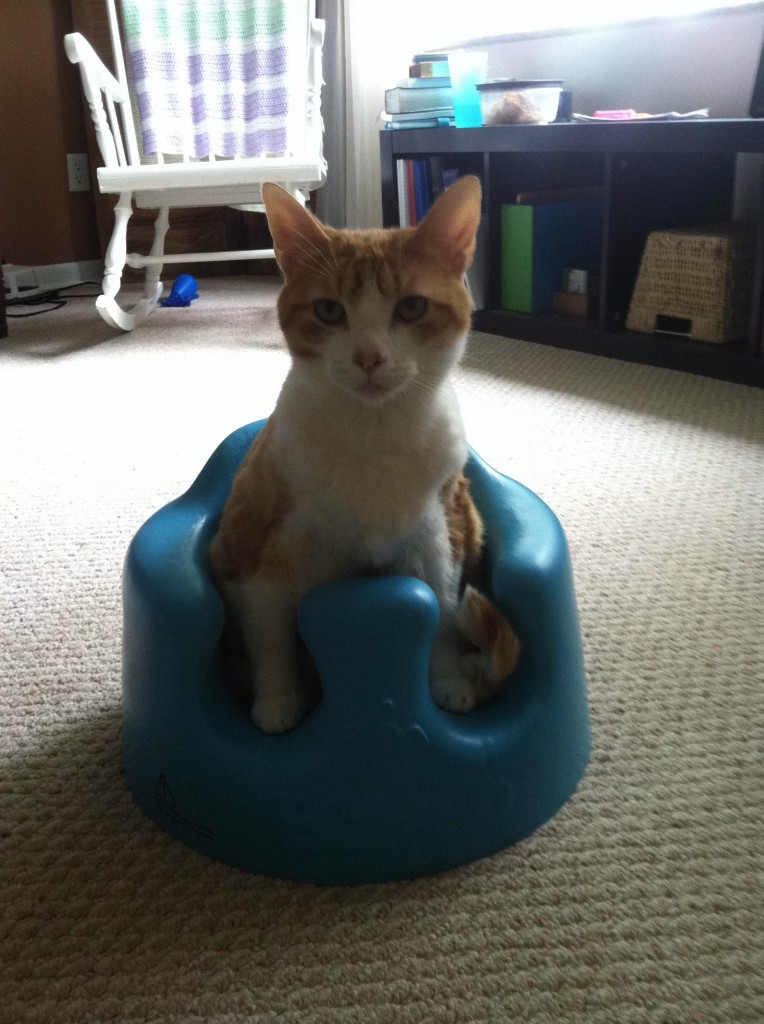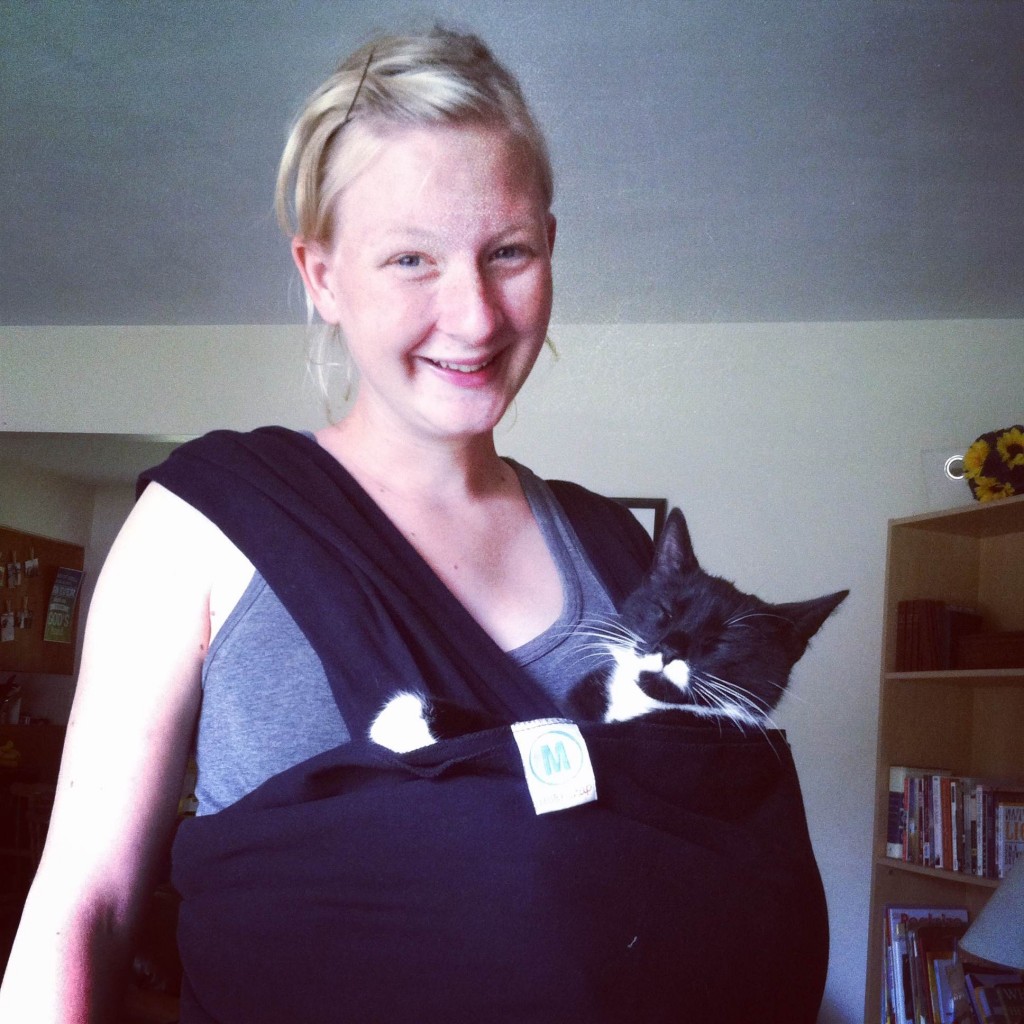 We have tried to keep up with as many church functions as possible. Honestly, it's hard because I have no energy or desire to drag myself out into public, but I also have no energy or desire to just sit around at home and do nothing. So we have a clear social calendar, but usually will accept invitations to go places and do things. This is another couple in our church who are expecting any day now, too! Vanessa and I were feeling each other's babies move, and the boys wanted to get in on it, too…
Oh how wonderful fellowship is!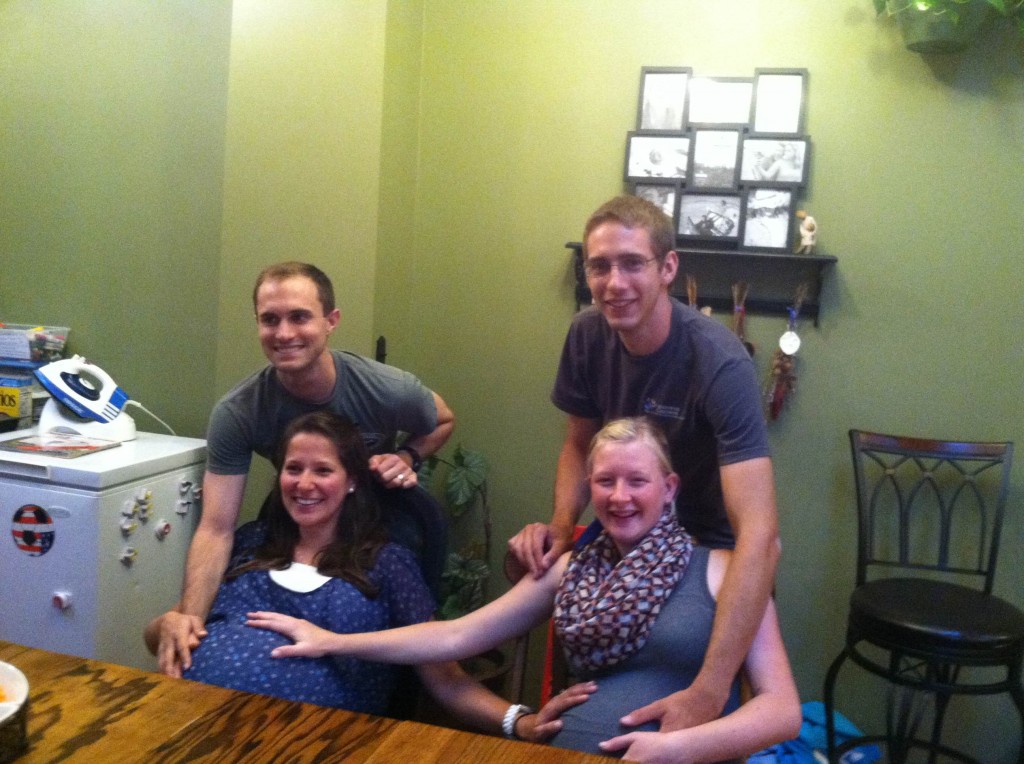 One of Theo's childhood friends and his girlfriend drove through the area and stopped for a visit. We got together with some other friends and ate some good food, had great fellowship and played some awesome games!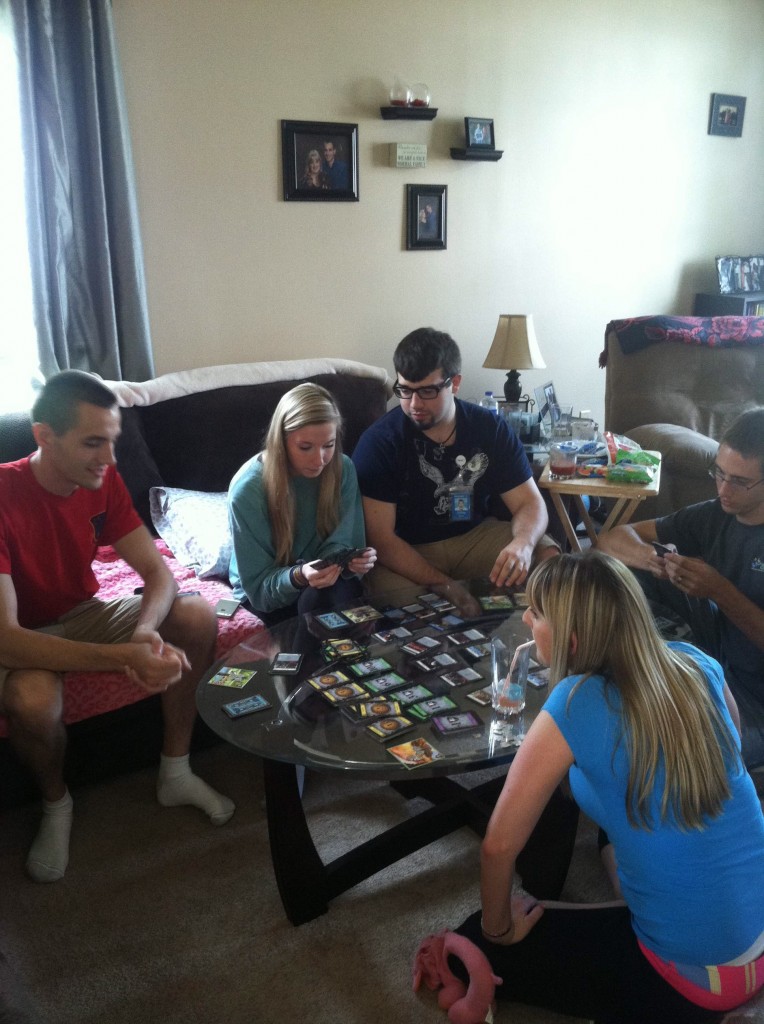 For all the sitting around and gestating a human being I have been doing, Theo has been out working hard on his lawn care business. Here is a before and after picture of some brush that he cleared at a house. He is SUCH a hard worker, and he does not do a job less than 100%!
Before….
After….
This is one of my favorite pictures of Theo and I. This was during our first round of false labor. We were SO. EXCITED, and nervous. And it was raining, but we faithfully went for a walk anyways!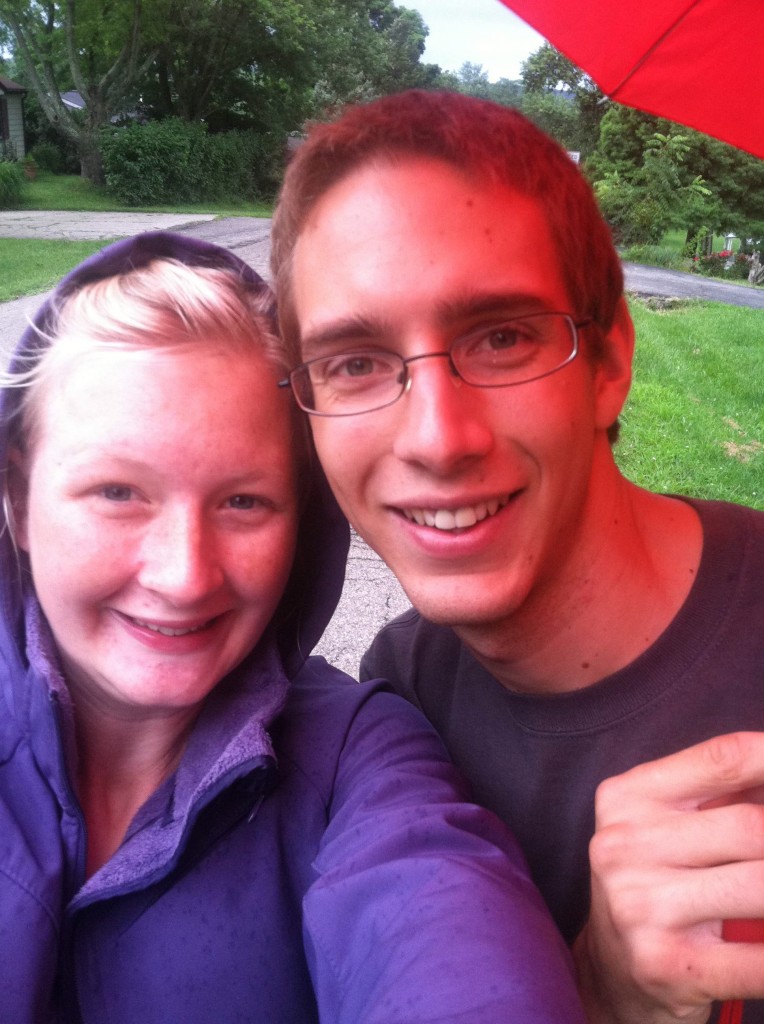 Later, when the contractions continued, but it was thunderstorming outside, we went for a 40 minute walk around Wal-Mart. We ended up in the girls toy aisle shaking our head at all the new-fangled toys and saying 'NO WAY will baby girl play with that!' Check back with me in a few years to see if that is still true…!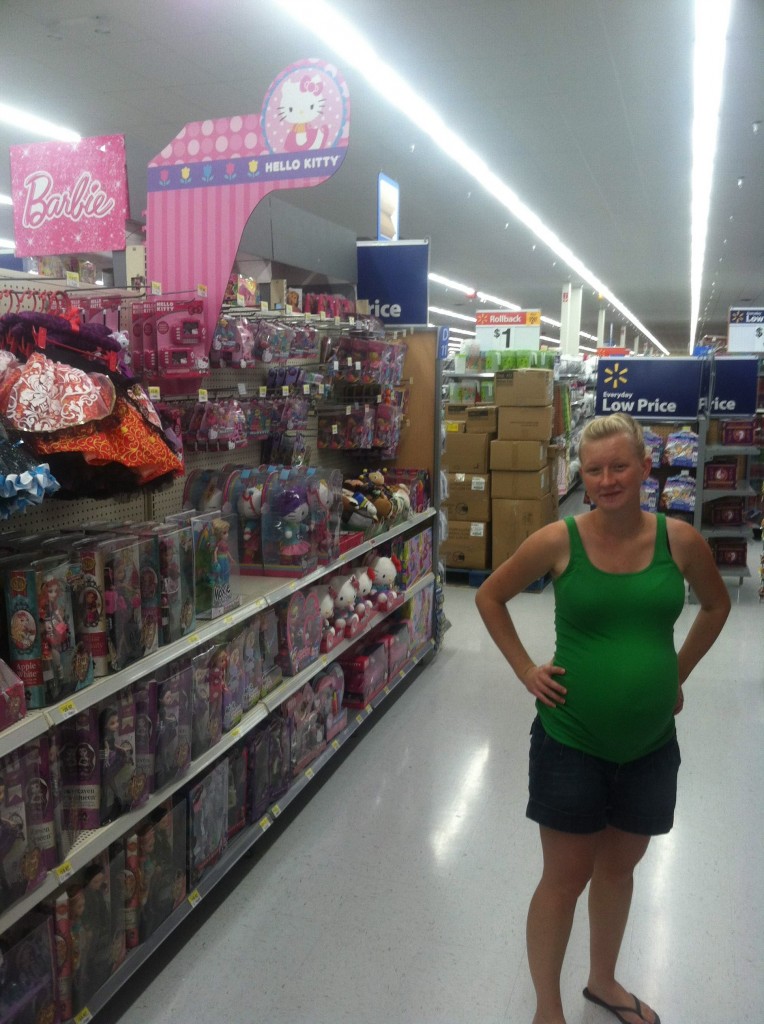 For example…this extremely life-like doll. It was creepy it was so real!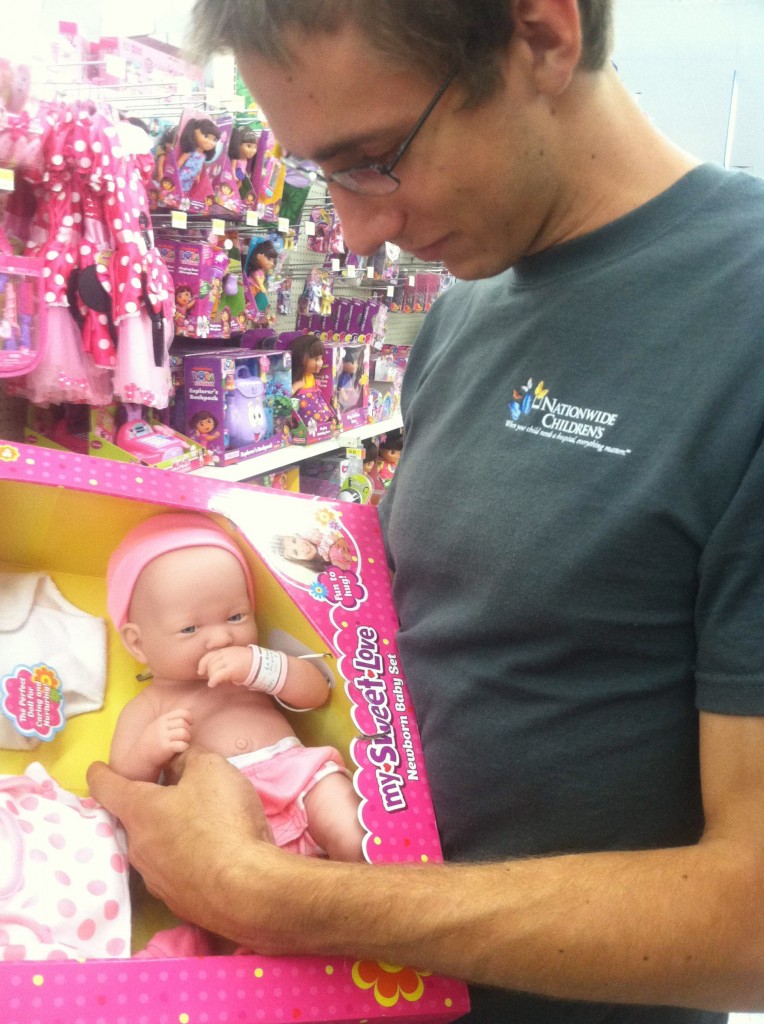 Since nothing productive came of 10 hours of contractions, I was pretty bummed the next day. And by bummed I mean, I pretty much cried all day. Theo cheered me up by giving me a pedicure. What a sweetie!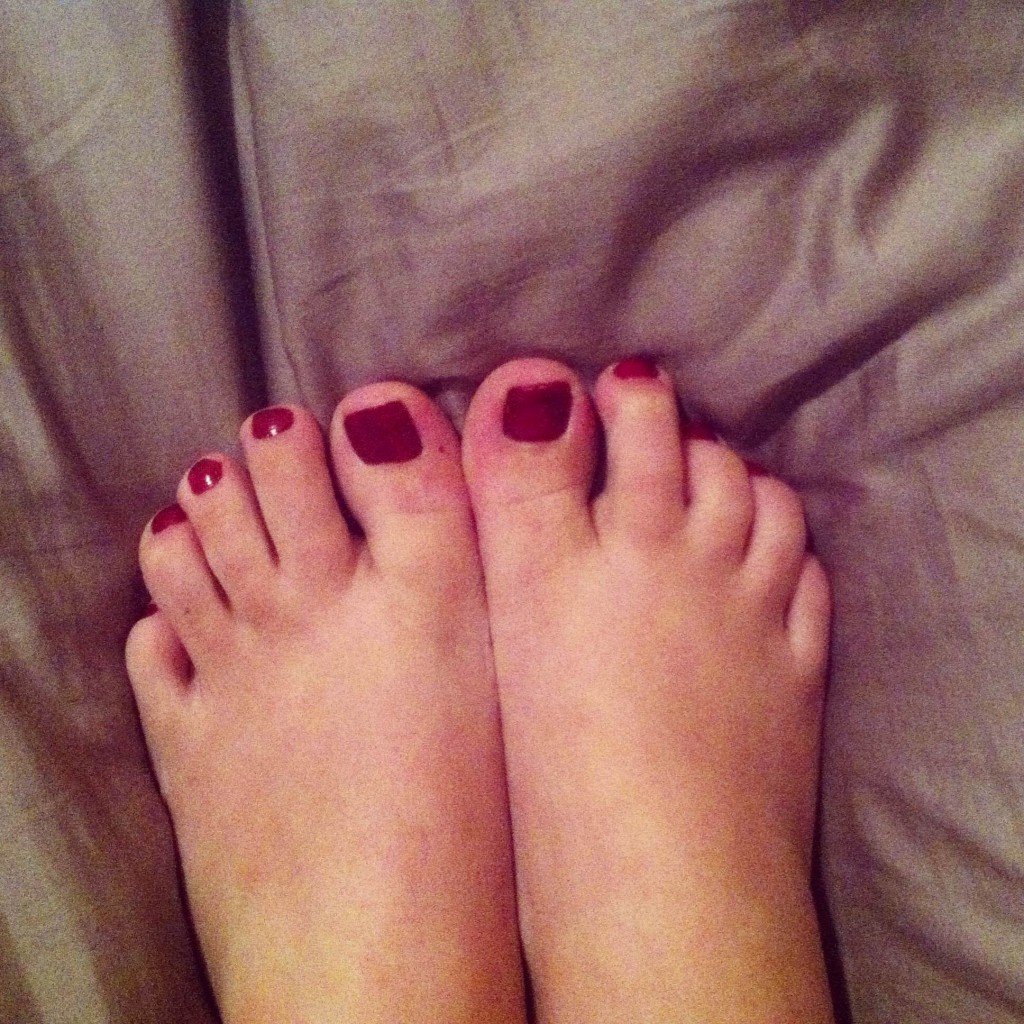 If you are friends with me on facebook, you probably heard about my fiasco at the vet. I went in as a walk-in, and they told me it would be an hour but I should wait in the car so that Cyrus doesn't risk contracting parvo from the floor or the grass. After I waited an hour, I went in to check and see if it was almost my turn, and I was next! I returned to the car, telling the receptionist exactly what car I was in and to make sure that they didn't miss me. Well, they did. They didn't even attempt to call me, look for me, or make it known that it was my turn. Back down to the bottom of the list I went. No water, no bathroom, it was pretty hot, and then they wanted me to wait in the waiting room WITH THE DOG ON MY LAP! I'm clearly pregnant here!!! Grrr. Anyways, here I am waiting in the car with Cyrus, who actually did really, really well the whole time we had to wait.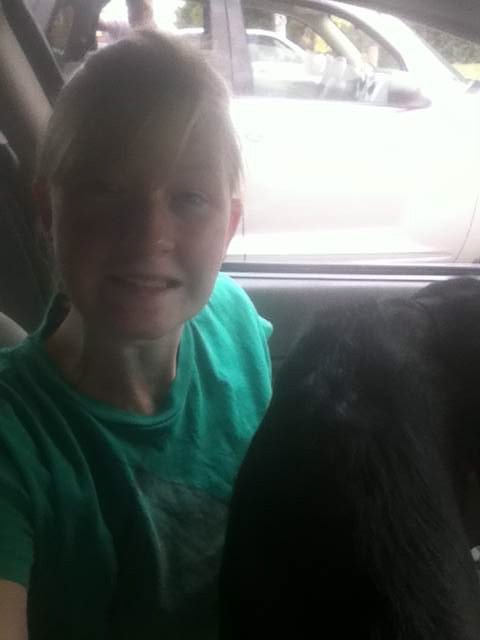 You may ask us why we got a puppy so close to getting a kid, or why we got a puppy at all for that matter. And the answer to that question is still unknown to us, except that we figured 'now or never!' and we really want our kids to have pets. So while we can, we are working on training this pup to be potty trained, to not eat the chickens, to listen to us, to ring the bell in order to go outside, and to treat the cats nicely.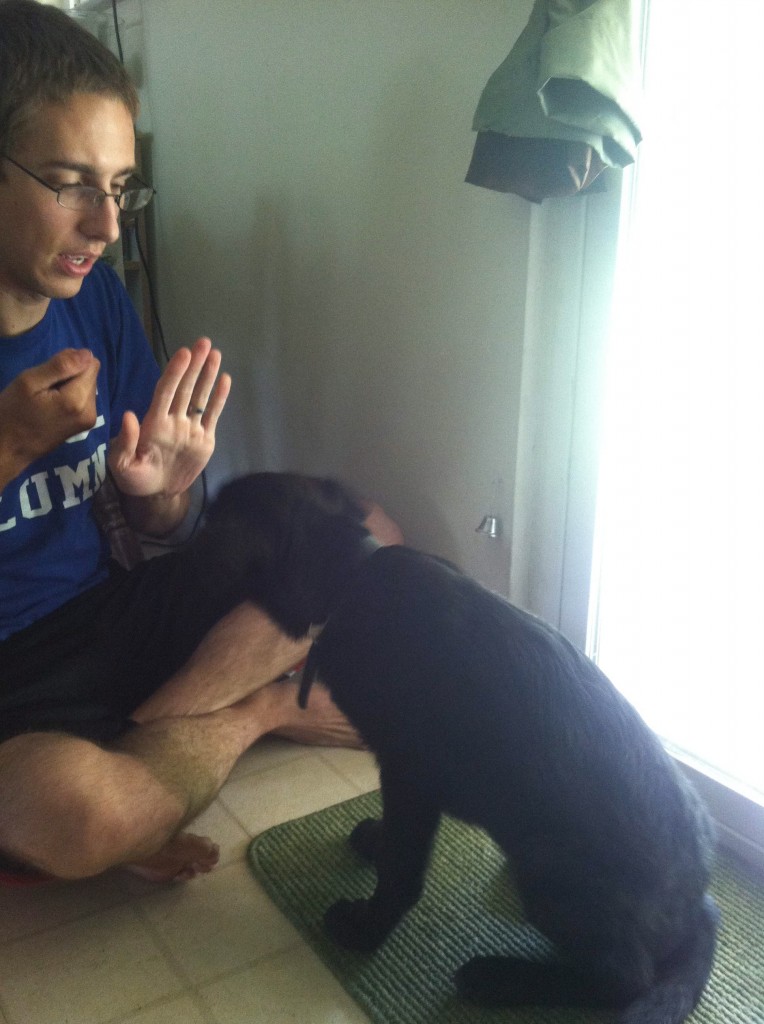 Theo has been working on some projects of his own, and one of them is a strength ladder thing. He built this thing, then climbed up in a tree and tied it up….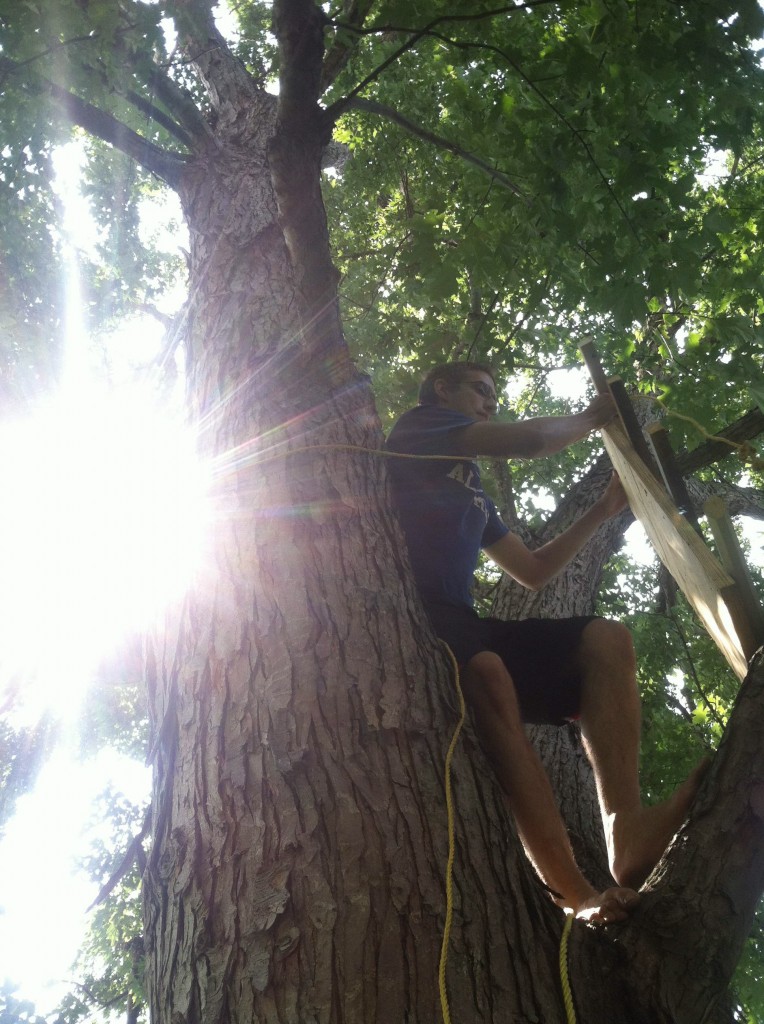 …And then he uses just his arms to pull himself from rung to rung! Phew, talk about a workout!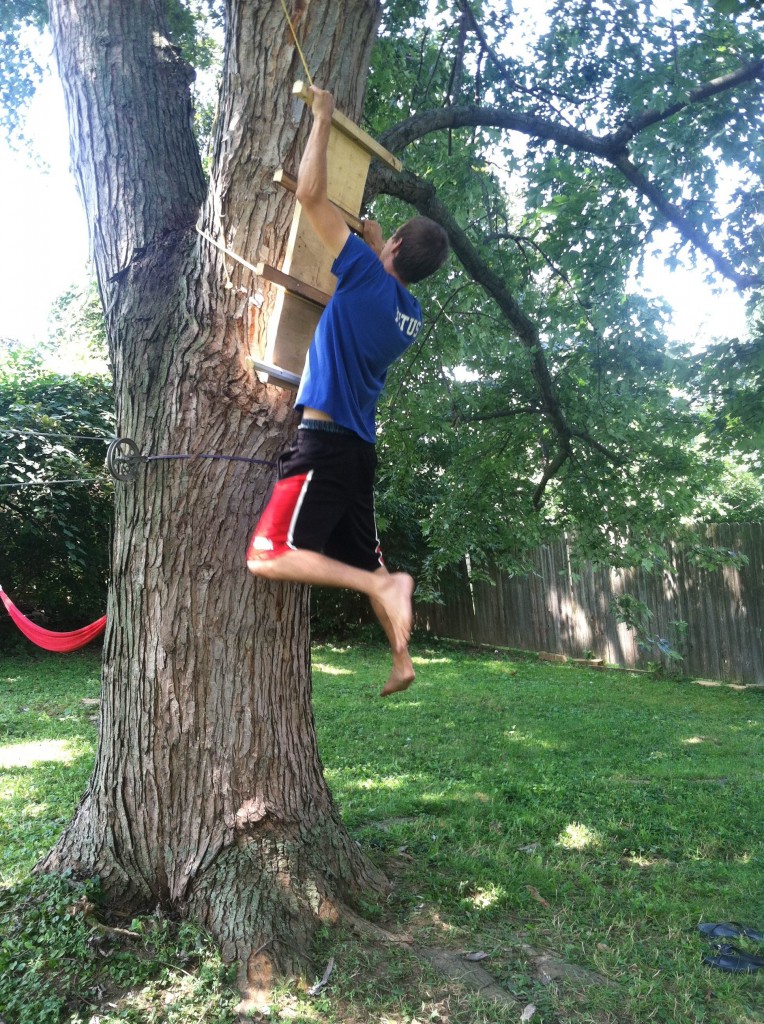 I've been trying to keep myself busy lately, so I made some bierrocks to take to the state fair with us. Recipe coming soon…these things are delicious!!!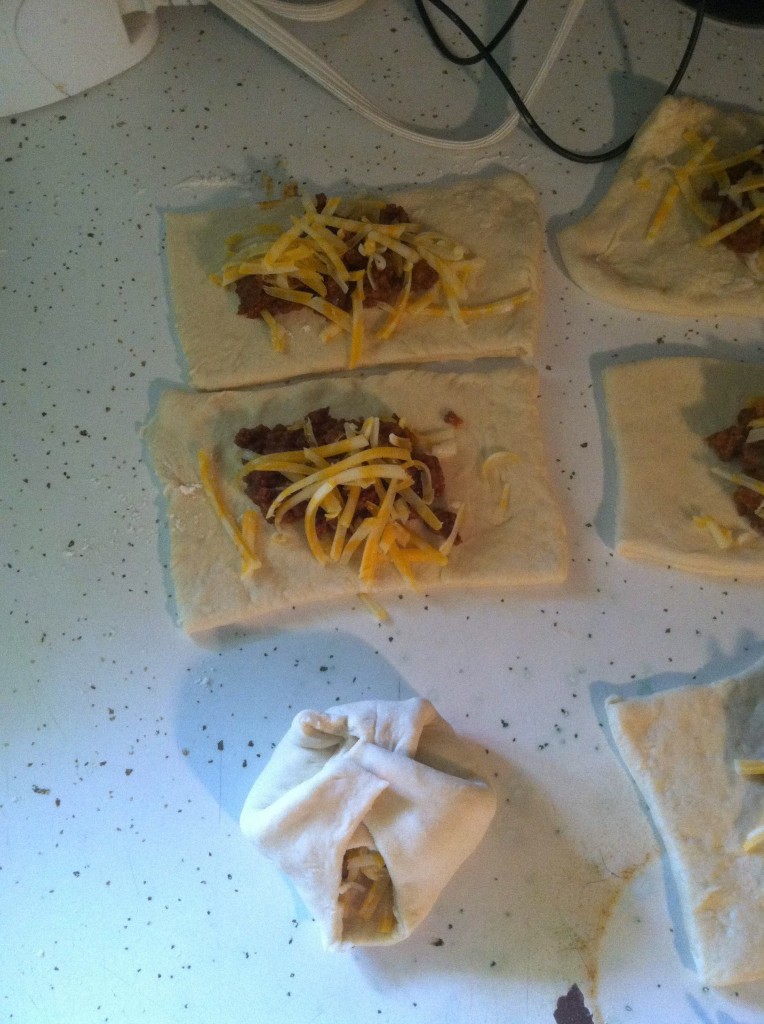 The Ohio State Fair was an absolute blast. I think going to the fair is one of my favorite things to do. There are so many people to watch, and so many things to see! Somehow, we only paid $20, including parking, entrance fee, and a delicious funnel cake! We tailgated in the parking lot with the bierrocks I made and some finger foods, so that helped to save a lot of money.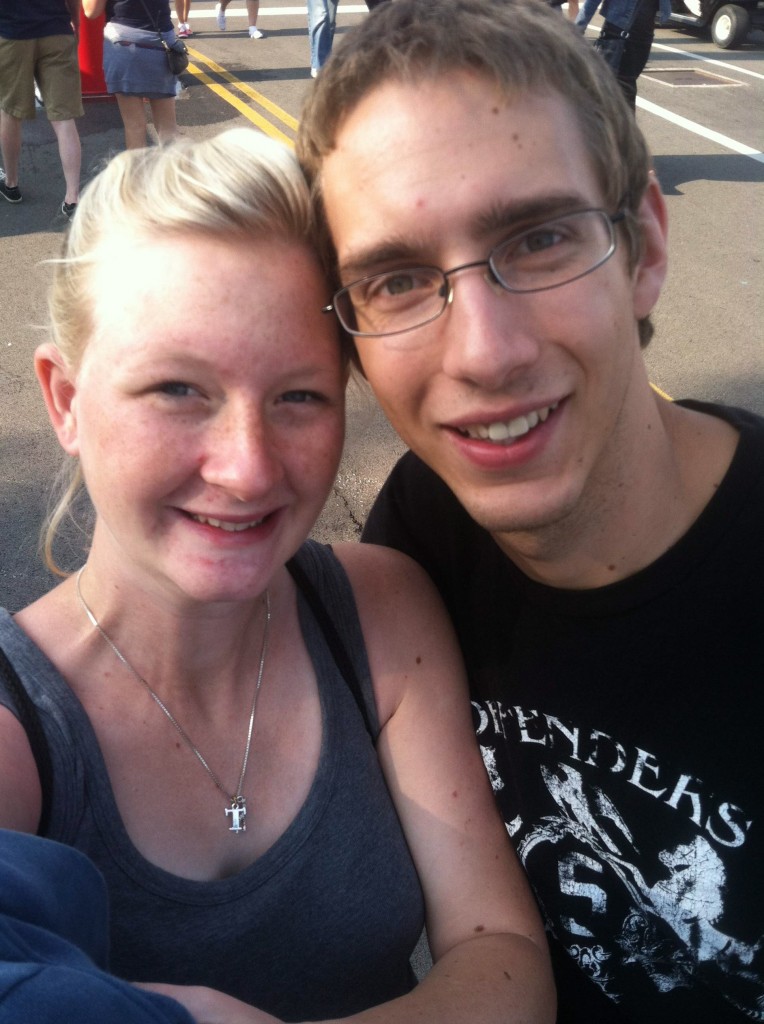 We didn't plan on seeing any events (just picked a random night and went..), but we managed to catch this horse show, where the horses pulled these buggies in perfect step to the music. It was magnificent! So cool!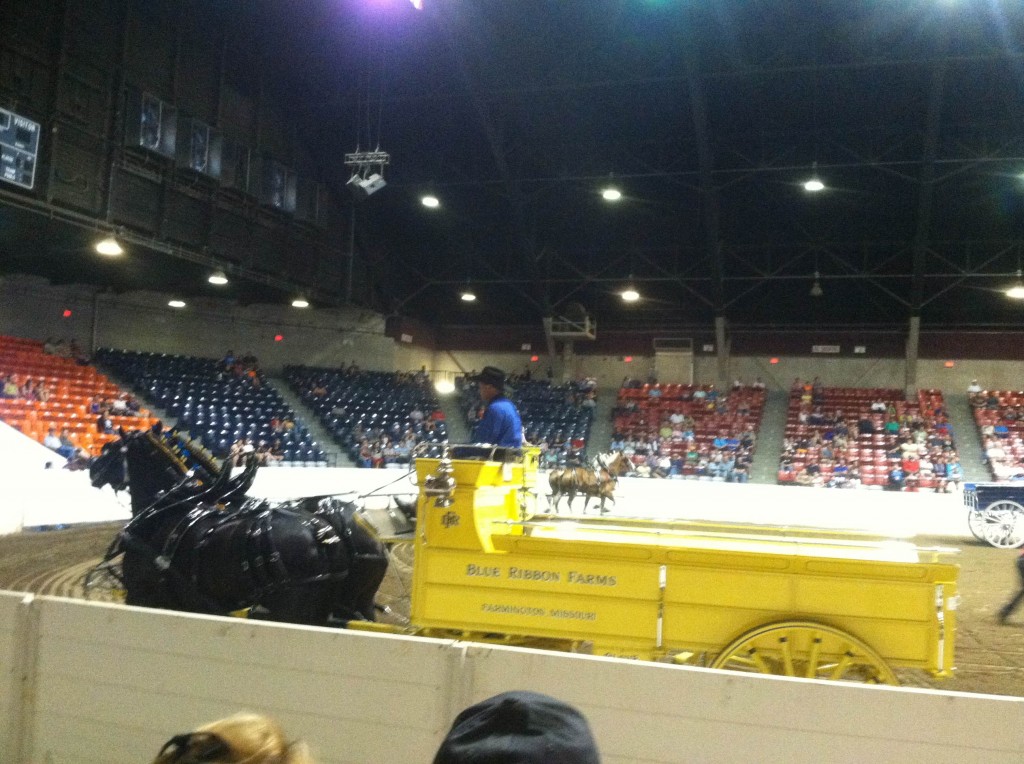 This was absolutely delicious! If I'm not going to have a baby, at least I can have a funnel cake!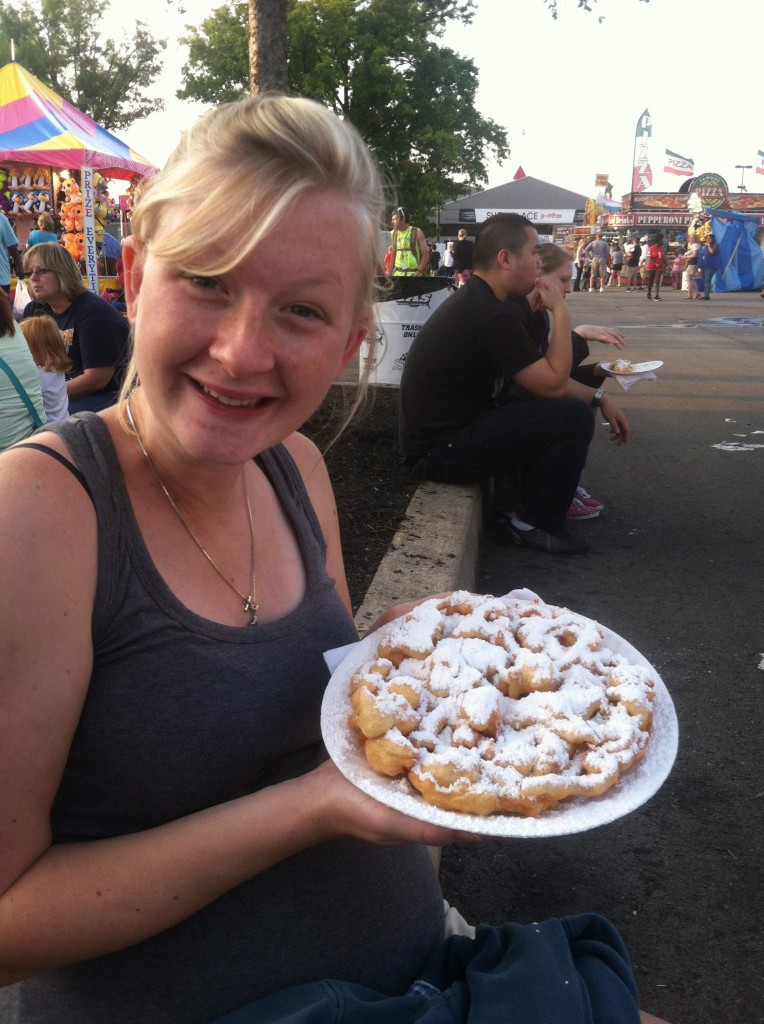 BB and I have been taking lots of naps. Unfortunately, I can't get comfortable in half as many positions as him!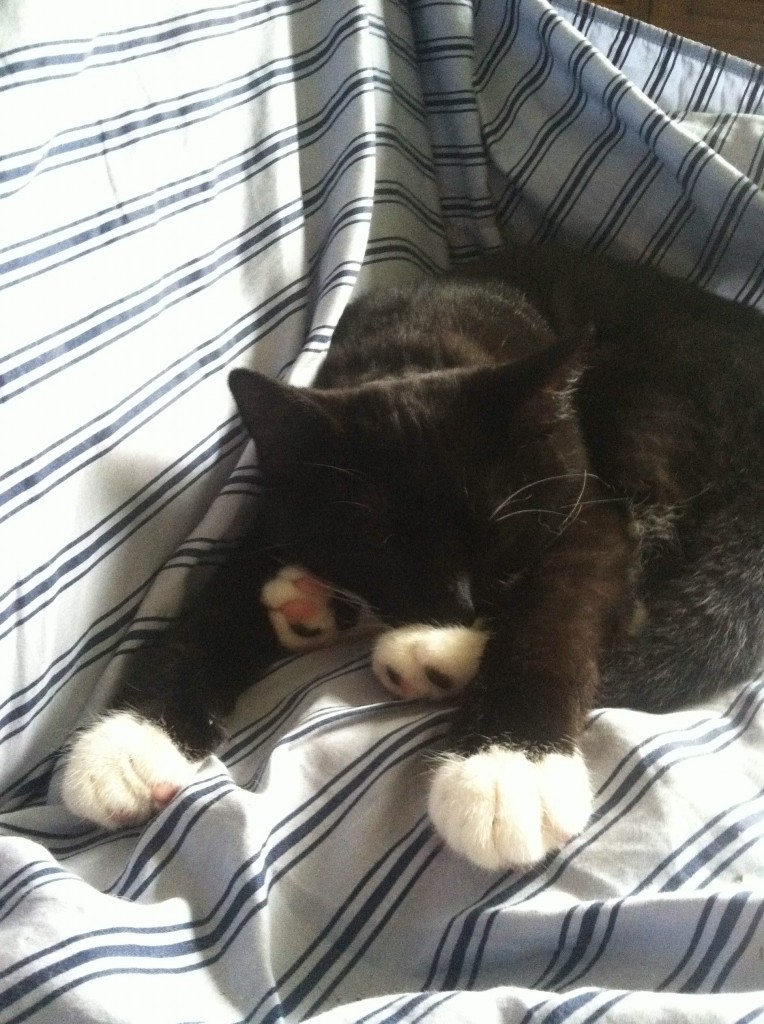 I've also been enjoying my iced chai's. Ooooh, this drink is so good!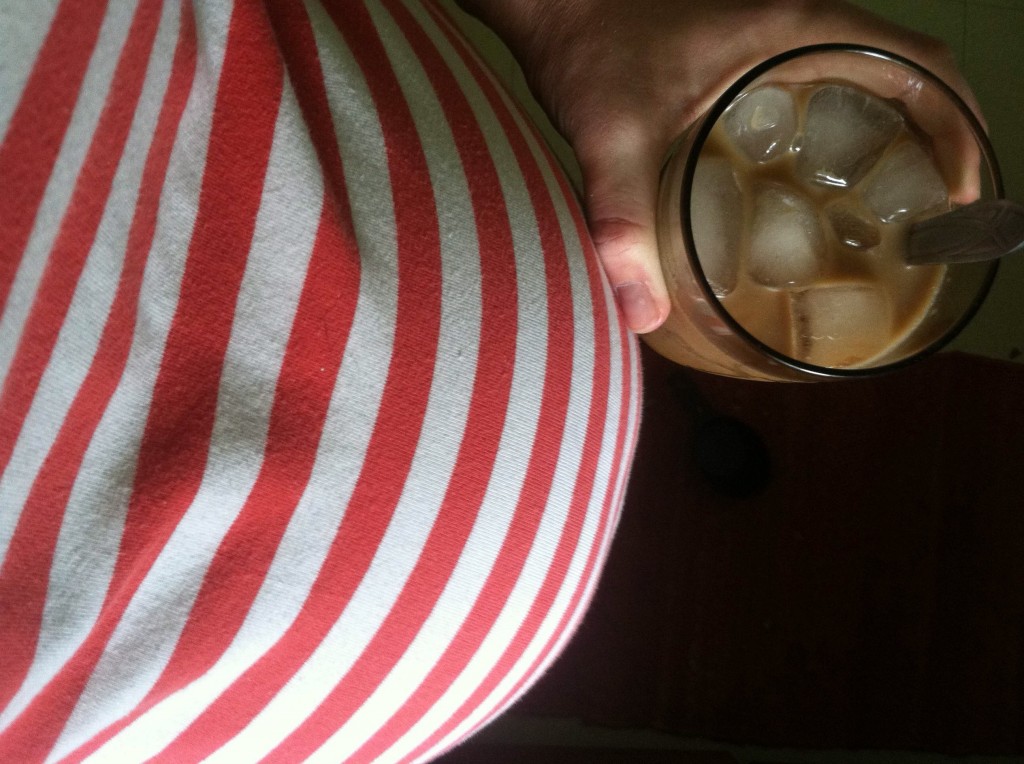 I'm officially wayyy to big to bend down and tie my shoes, so I mostly just wear flip-flops around. This morning I wanted to wear nice shoes to church, so Theo had to do all the work for me. But let's be honest, I've been making him buckle these shoes for a couple months now!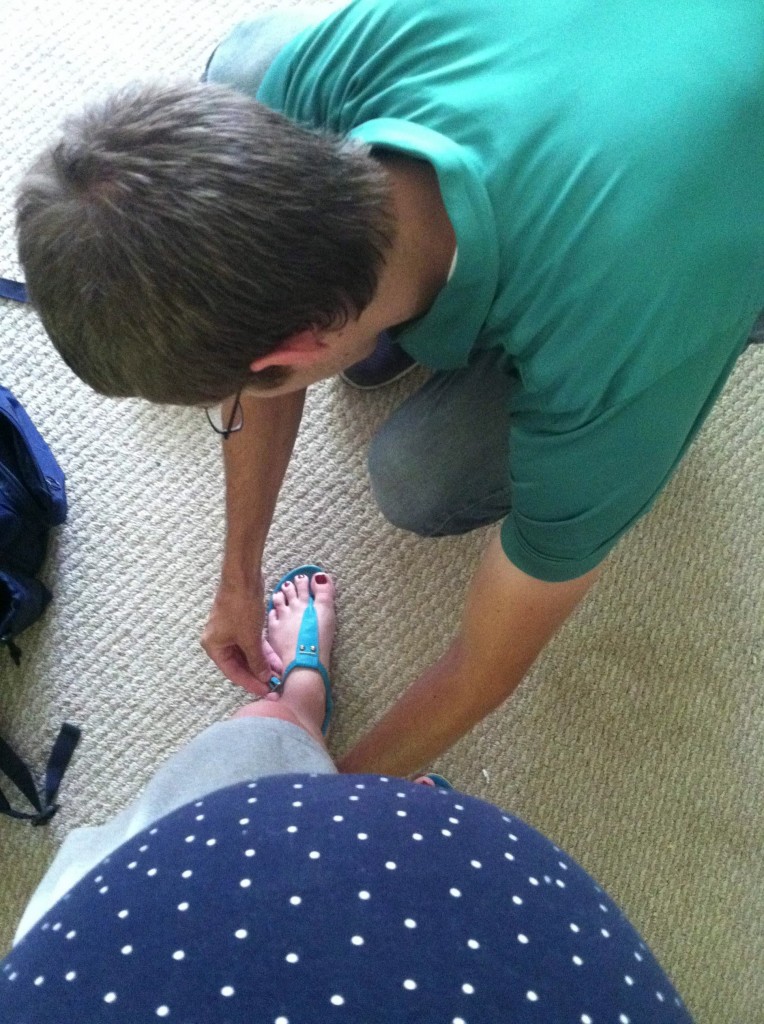 And a new favorite picture! There are lots of ladies currently expecting at our church! We missed one momma in this picture, and I was informed later in the day that another momma just announced she is expecting! If any church members have an announcement to make…..
We all just struck a pose in a convenient place in the church lobby, but I love how we are in front of 'go into the nations'! I hope and pray that we will all raise our children to be Christ followers and nation-goers!
And *hopefully* this will be the last pregnant picture that Vanessa and I take together! We'd both like to be holding our baby girls real soon!!!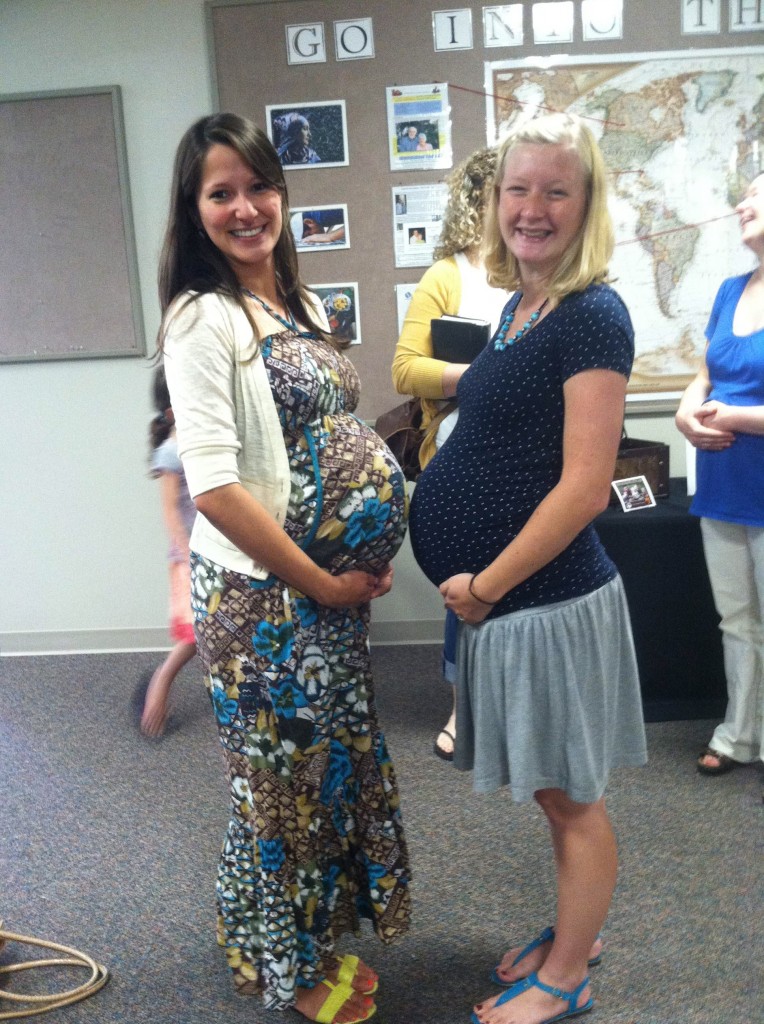 …And that is pretty much all that has been going on in our lives in the past few weeks!