Today is August 6, 2014. A day that Theo, myself and many other family members have been waiting for.
Today is baby girl's due date!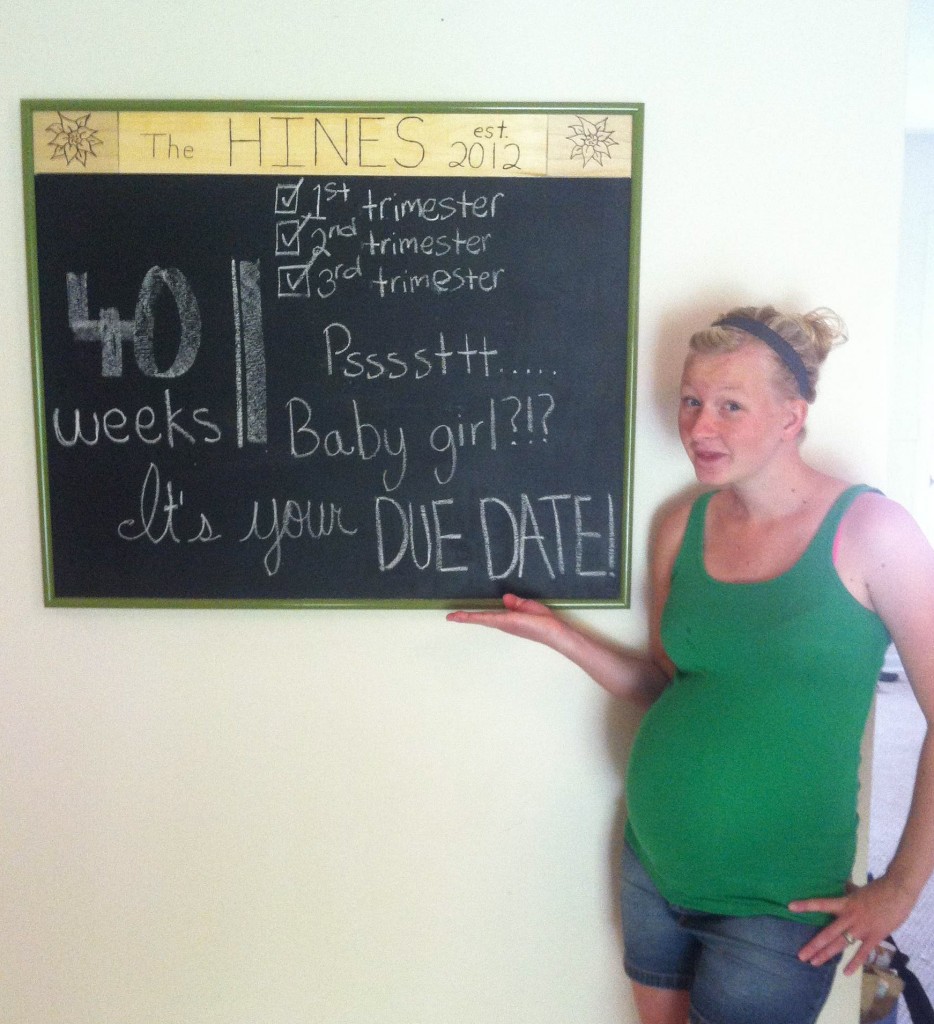 I cannot believe this day has arrived. And although it really doesn't seem like she is interested in presenting herself today, it still makes me feel like I have arrived at the end of a very long race. A 10-month long race…
We found out we were pregnant on November 30, 2013. We had been 'not preventing', and if I was pregnant, I really wanted to see a positive on a pregnancy test BEFORE we joined our family for Thanksgiving in Florida. But, alas… all the tests were negative, and Theo banned me from peeing on pregnancy sticks due to the tears and anxiety that it would produce in me. But on the last morning we were all together in Florida, I snuck to the bathroom just to check one more time, so that if I was actually pregnant, we could tell my family in person.
And then there it was!!! A second pink line!!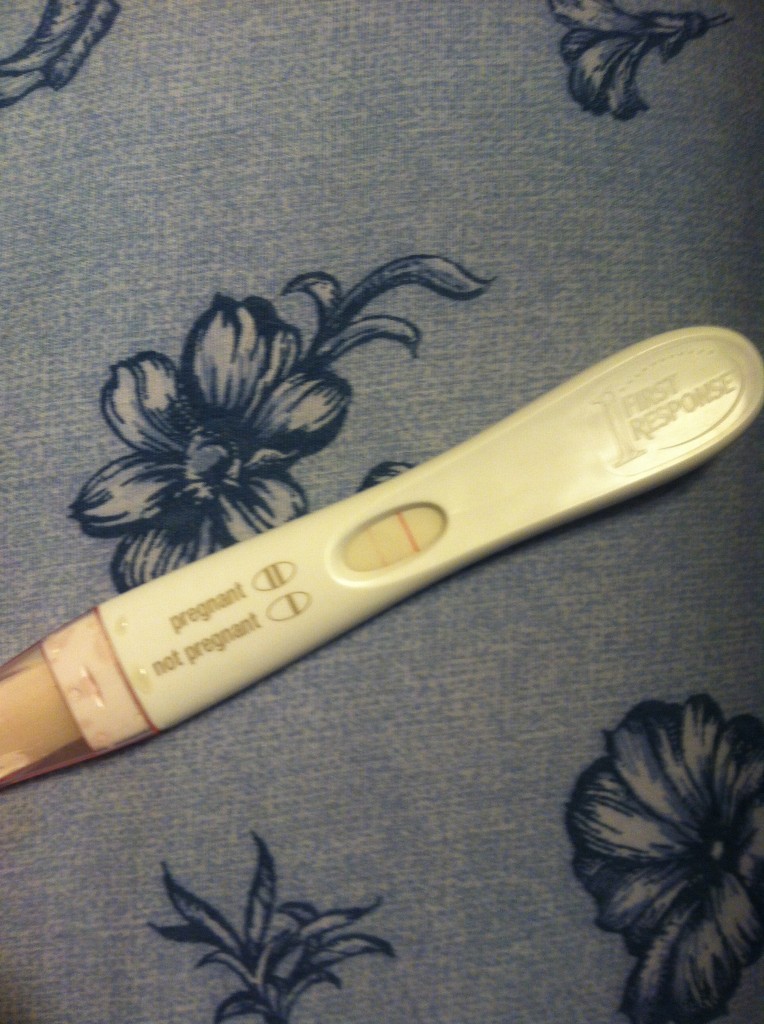 I picked up that stick, and ran screaming through the house, waking Theo up from his rest. And that was just the beginning…
We asked Dan and Kelly to take a picture for us in front of the orange tree, and then pulled this out…
I wish I had a picture of Kelly's face! I will never forget it!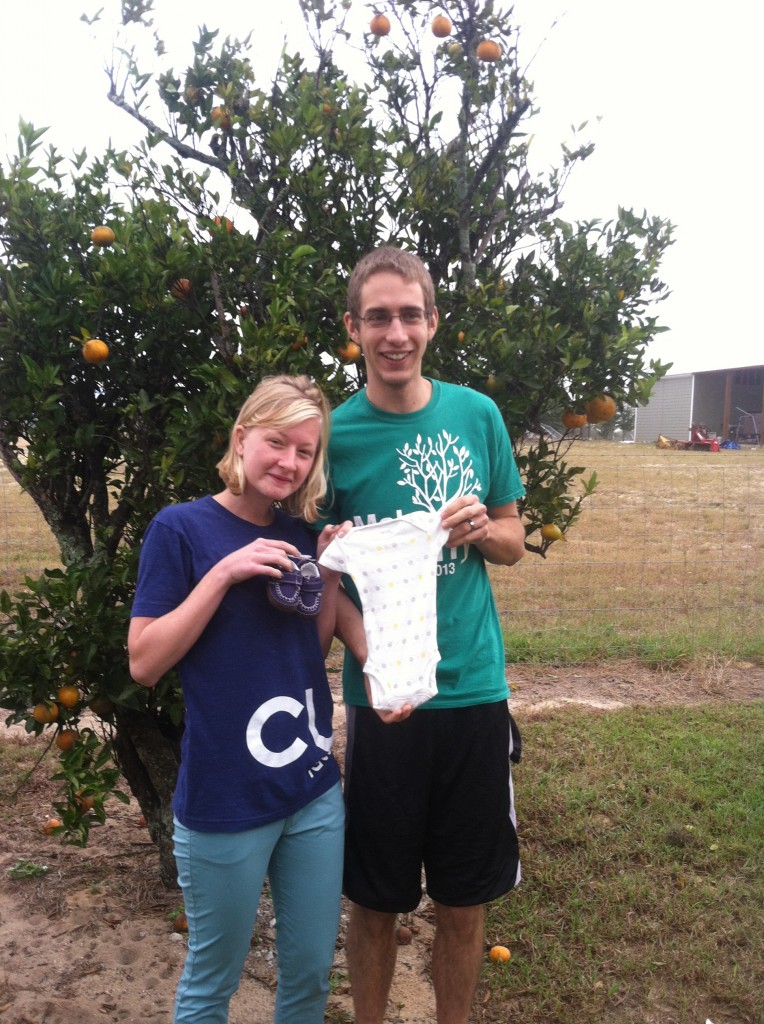 At 20 weeks along, we found out we were expecting a GIRL! It just about shocked the socks off me, as I really thought it was going to be a boy. Now, I cannot imagine it any other way, and I cannot wait to hold this precious baby GIRL!!!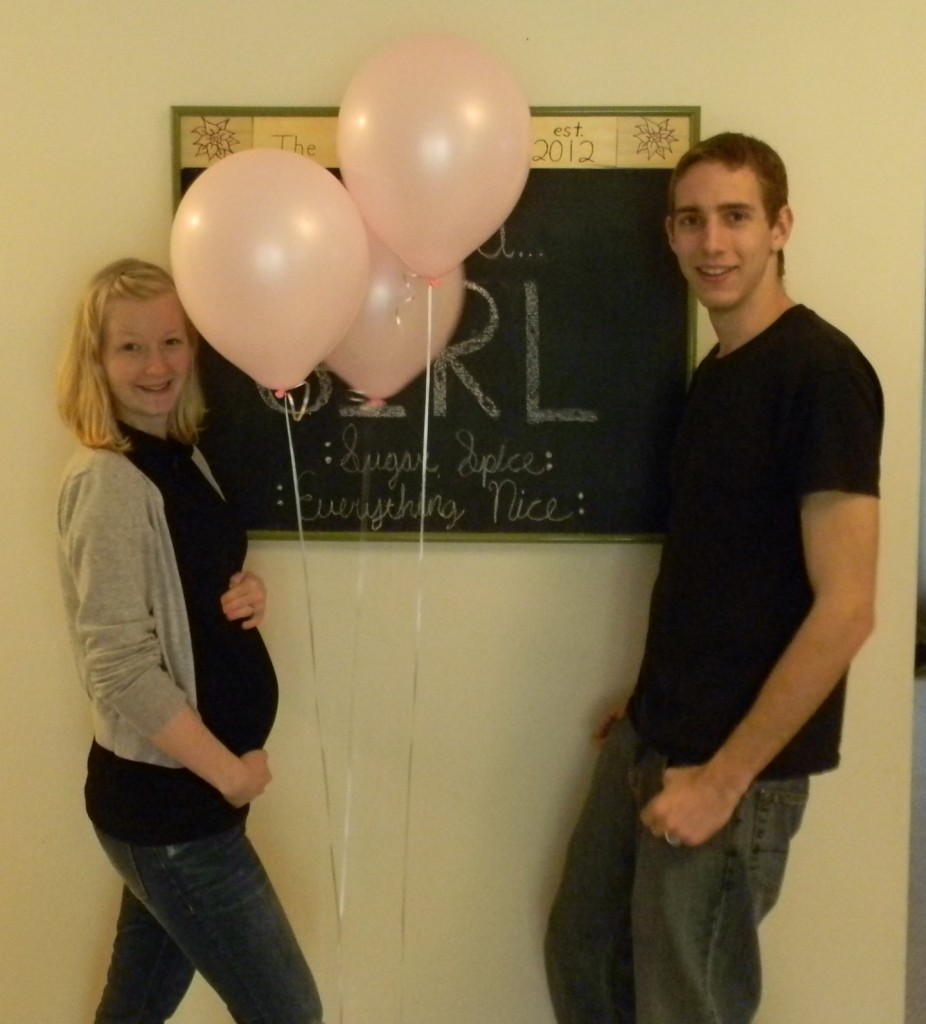 Overall, pregnancy has been really smooth for me. I felt sick during weeks 6-10, but I never vomited even once. All of the weeks were uneventful, until we got to the end and then we started having some size concerns from the doctor. Baby girl is apparently a tiny one in there, and each time I go in for an appointment, the doctor's seem to be nervous about her size and growth, they order some test that has me all freaked out, then the results end up being, "she's fine, just small…" Other than that, I have had almost no complaints…until the past 10 days, where it has gotten increasingly uncomfortable to perform daily tasks and duties without pain and contractions. Soooo, all that being said…she will be arriving any day now! And what a journey it has been!!!
The day we found out we were going to be parents…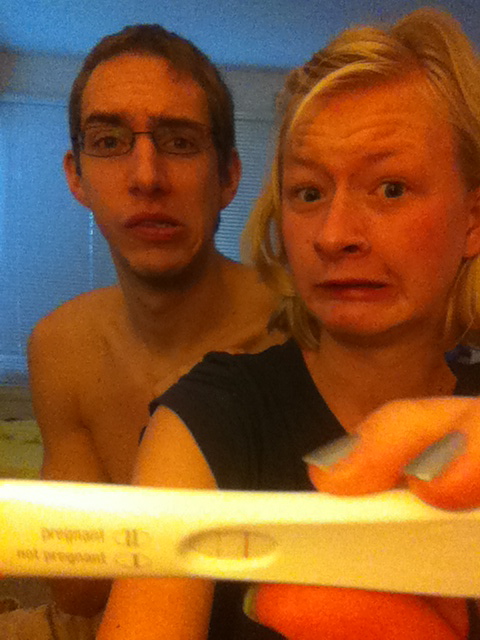 And today…the day we eagerly anticipate being parents with a baby OUTSIDE my womb.
And I leave you with this comparison… 6 weeks on the left, 40 weeks on the right.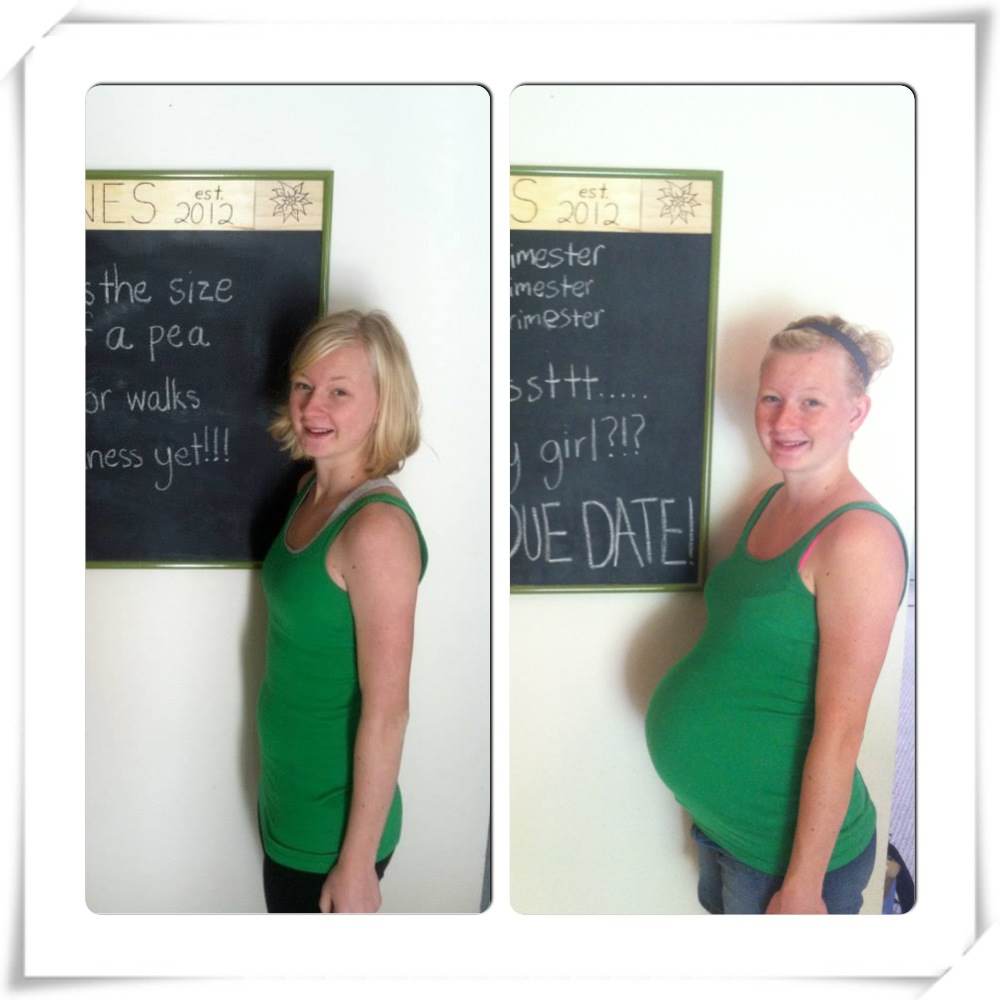 And if you would like to revisit the week-by-week posts and photos, click here.