It's been about 3 weeks since I've done a weekly wrap-up post, so prepare yourself for an overabundance of pictures of our cutie-pie, with a couple of pictures of Theo, myself and the pets thrown in.
We have had a very full schedule the past few weeks, as well as our fair share of discouragements. All three of us were hit with a nasty cold throughout the past three weeks (one of us each week!). Also, getting outrageous bills in the mail is not exactly our favorite pasttime….
The weather has changed to fall, and we are soaking up all the outside time we can get! We are also trying to be intentional about doing things when we are together, instead of just sitting around all day. Although..some days require just sitting around!
Here is a picture update of our past 3 weeks!
Tera loves her bath time with Daddy! I am proud to say that I have not yet given Tera a bath. Handle the baby? No problem! Handle a slippery baby? I'm terrified!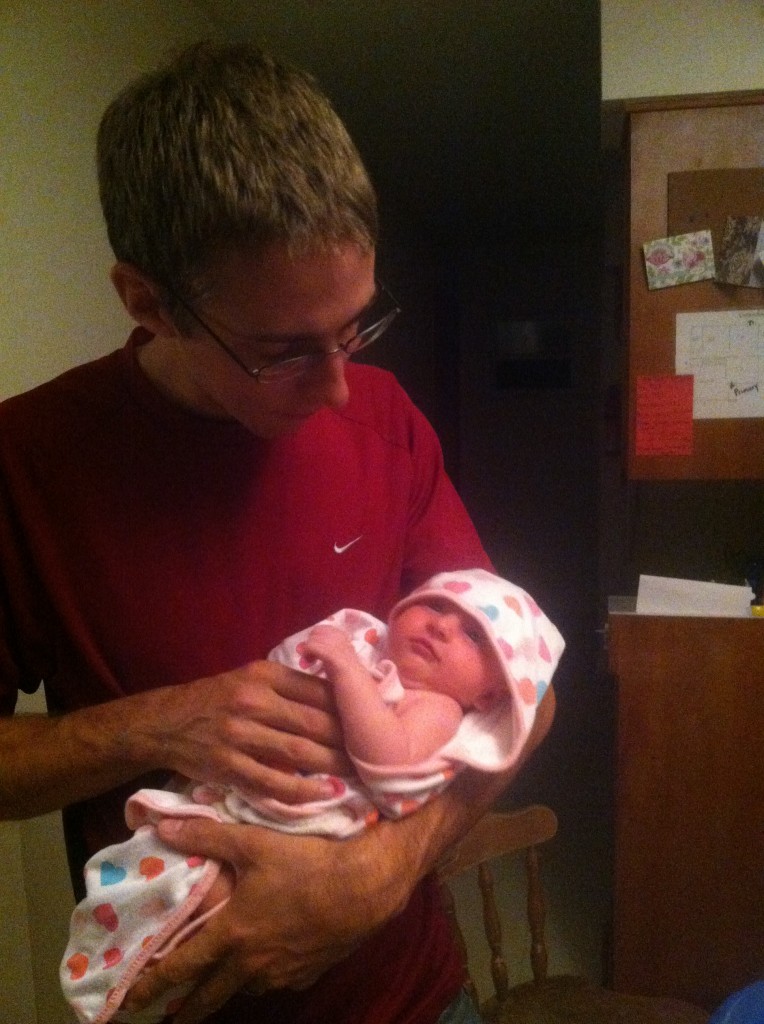 We also took a trip to the sunflower field. You can read about that little adventure here.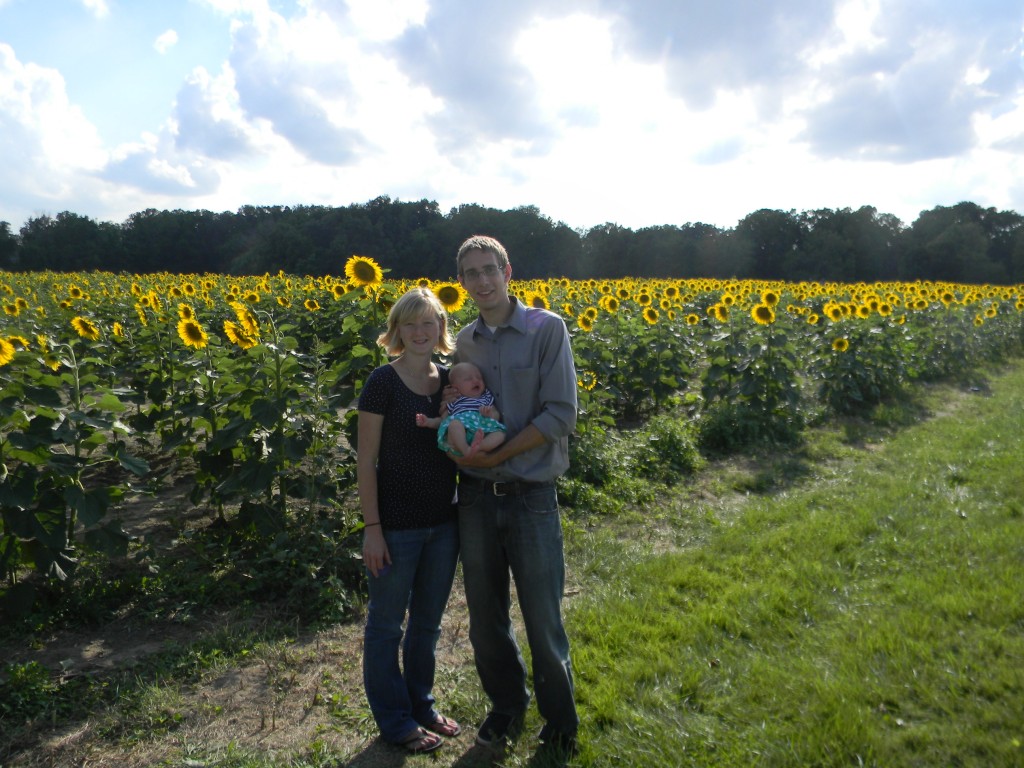 My Mother-in-law snapped this picture of us. It's a new favorite. Two cats, a baby and a dog! Life is crazy!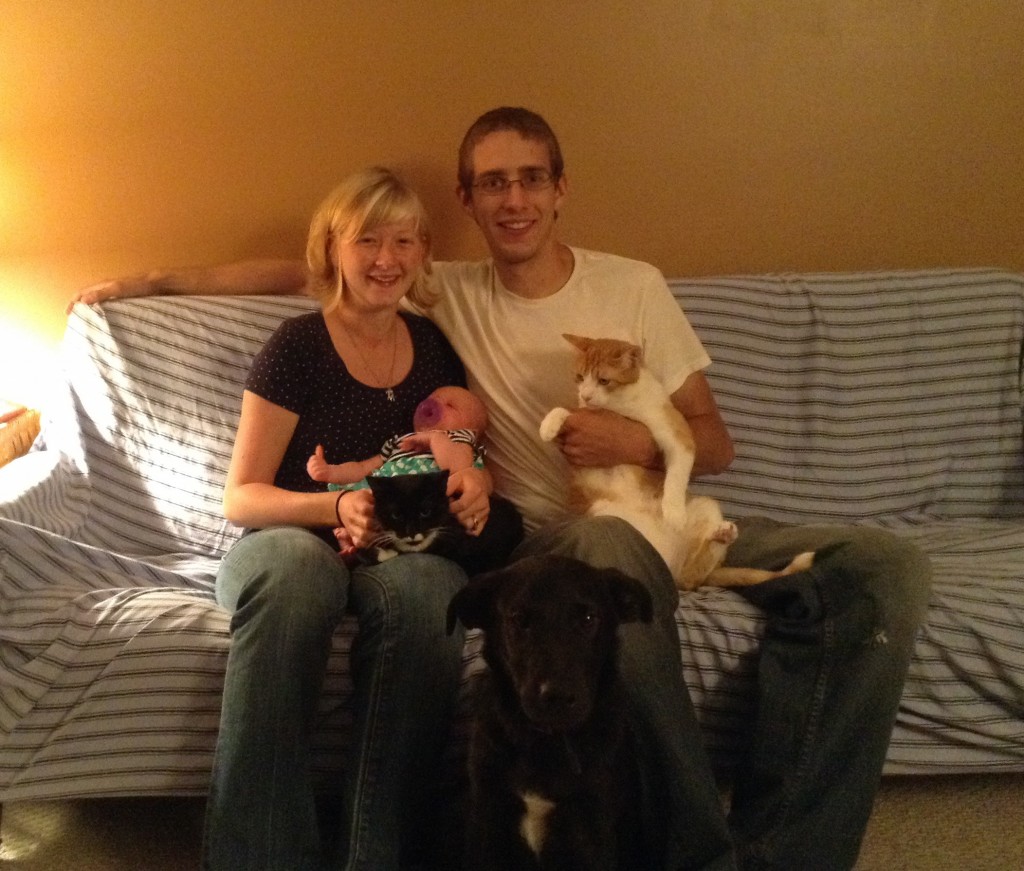 I enjoy spending time with Tera while Theo is at work or out mowing lawns. Like I said, we are soaking up as much outside time as we can get! Cyrus is usually a pretty wild pup, but on this particular day, he had broken into the neighbors yard. The neighbors apparently leave their dog food out for their dogs to self-feed. Well, Cyrus self-fed alright. He gained about 4 pounds in one day, and hardly moved for the rest of the day!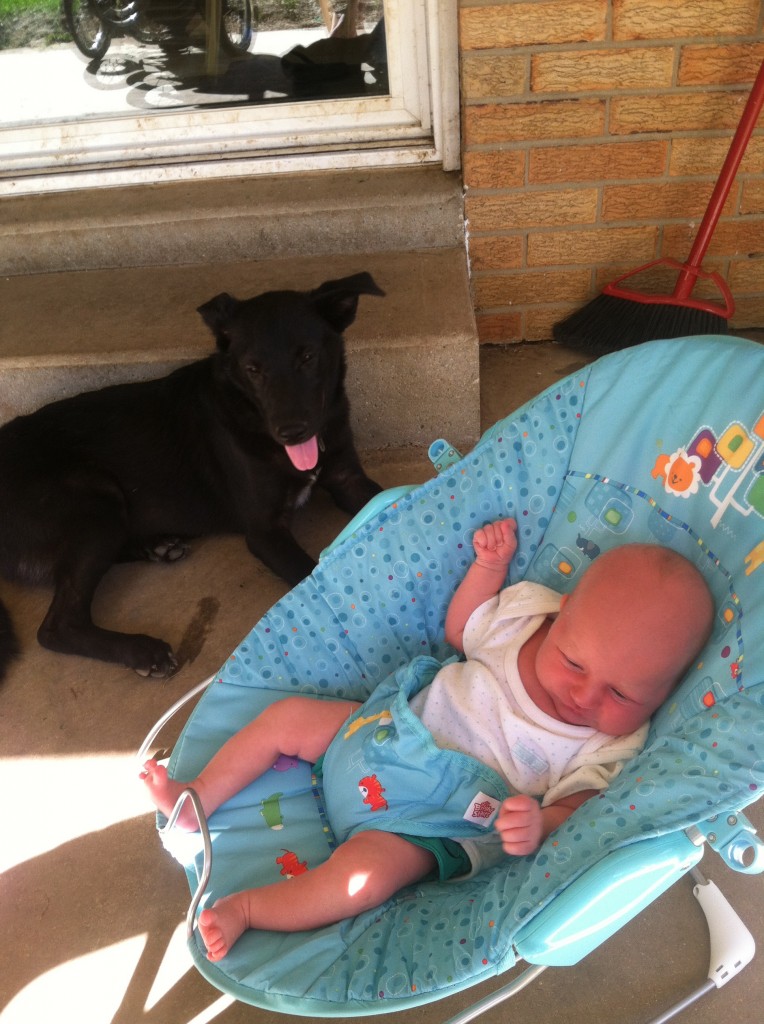 The weather got cooler, and the cats got cuddlier!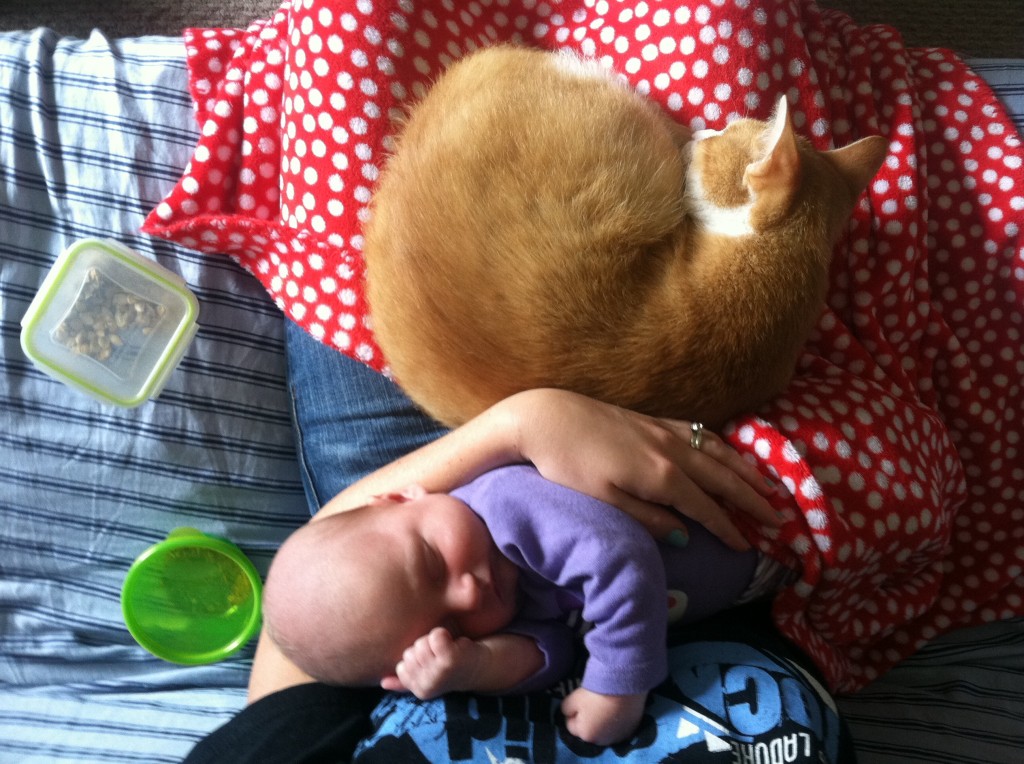 Tera got this hat to match BB, but her head is so tiny that I have yet to find a hat that will actually stay on her head. She also seems to HATE hats, but maybe that is because they are always falling into her eyes…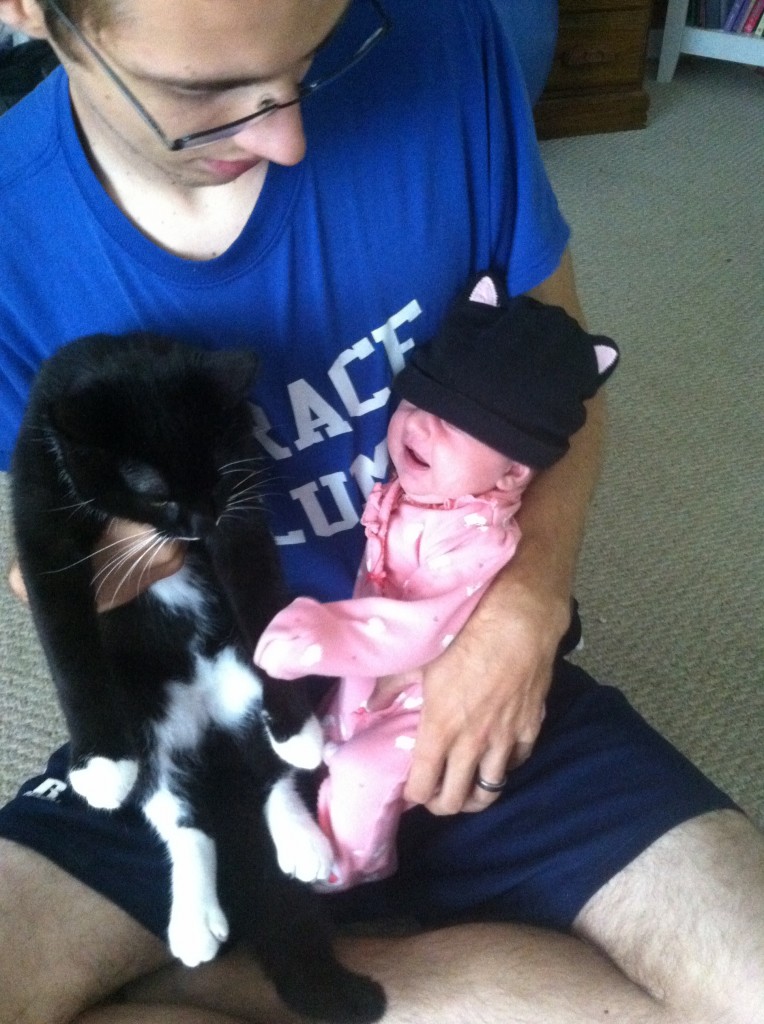 At Tera's one month appointment, she got a vaccination, and it threw her off for a few days. I spent a lot of time just carrying her around or bouncing her in her seat.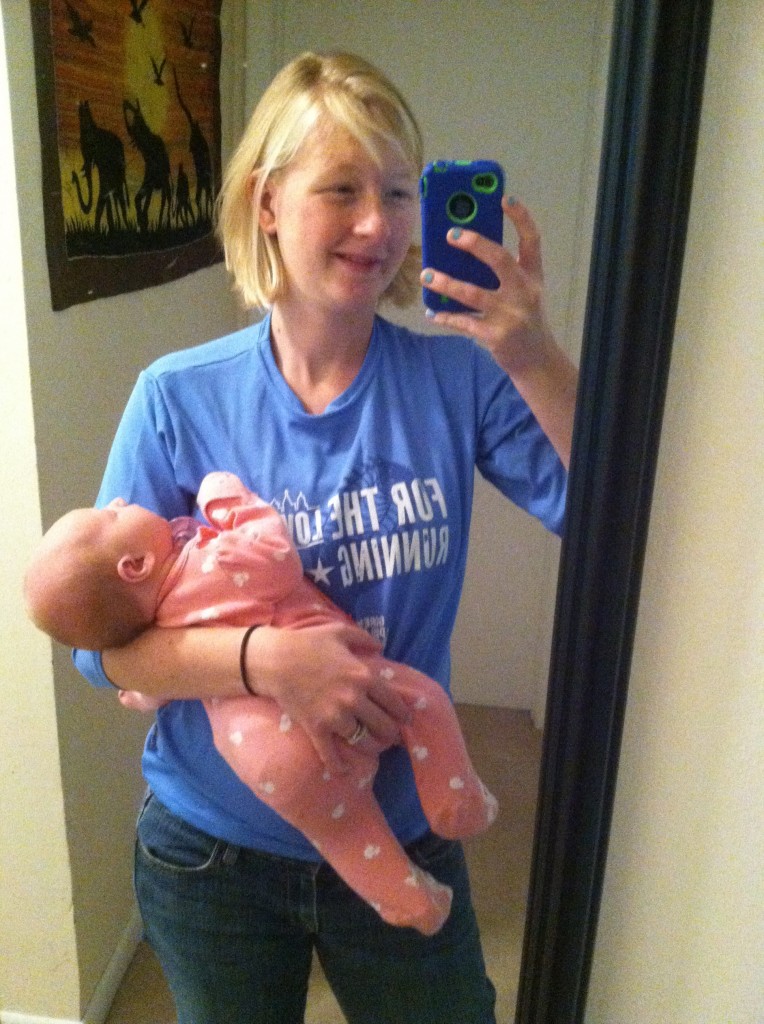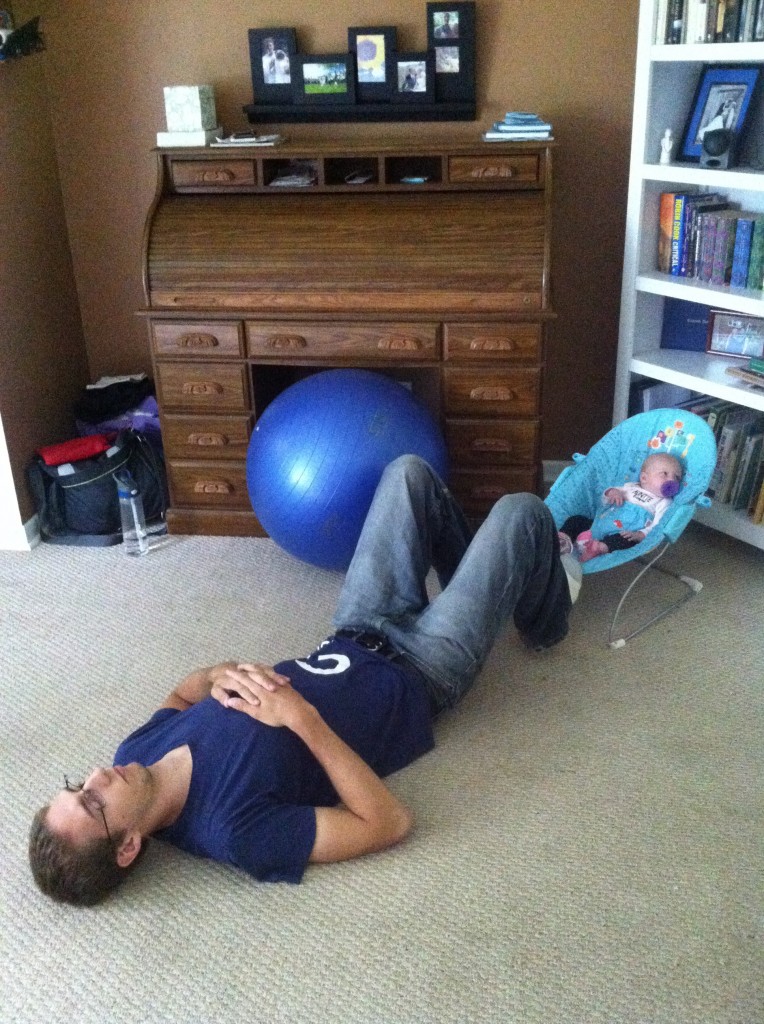 Here is Tera and her little guard…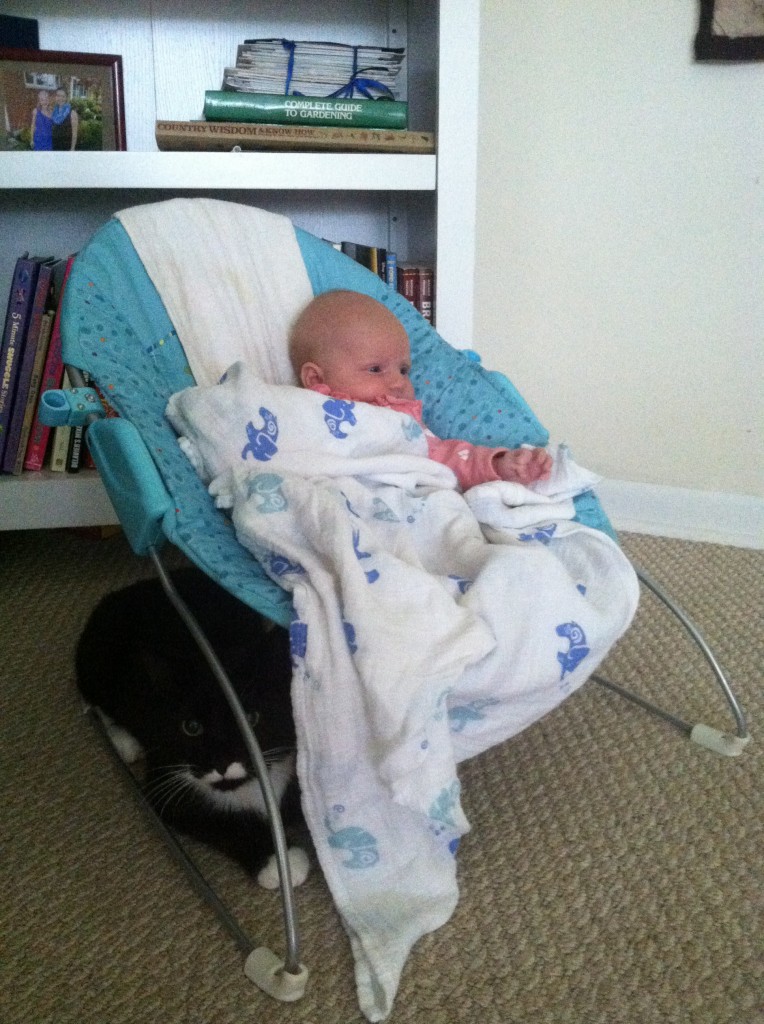 And a big guard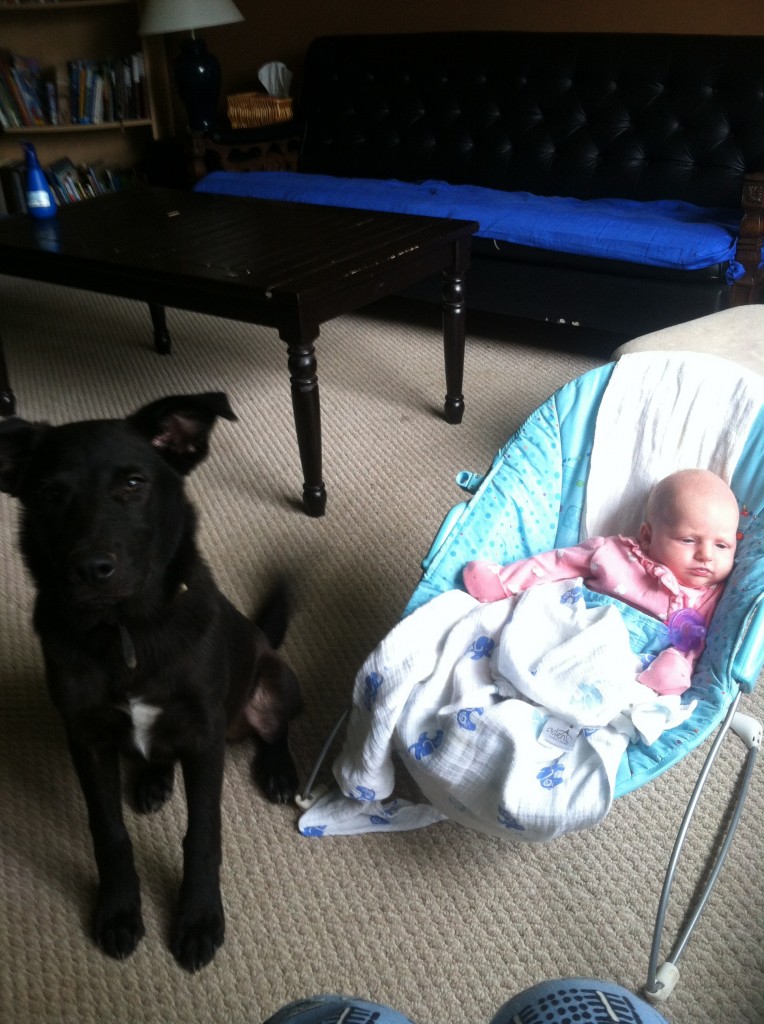 We started a garden and did a really great job keeping it up…until Tera arrived. Then it got very overgrown. We are still getting veggies out of it, but it looks like a jungle in our backyard! Also…a man babywearing? So handsome!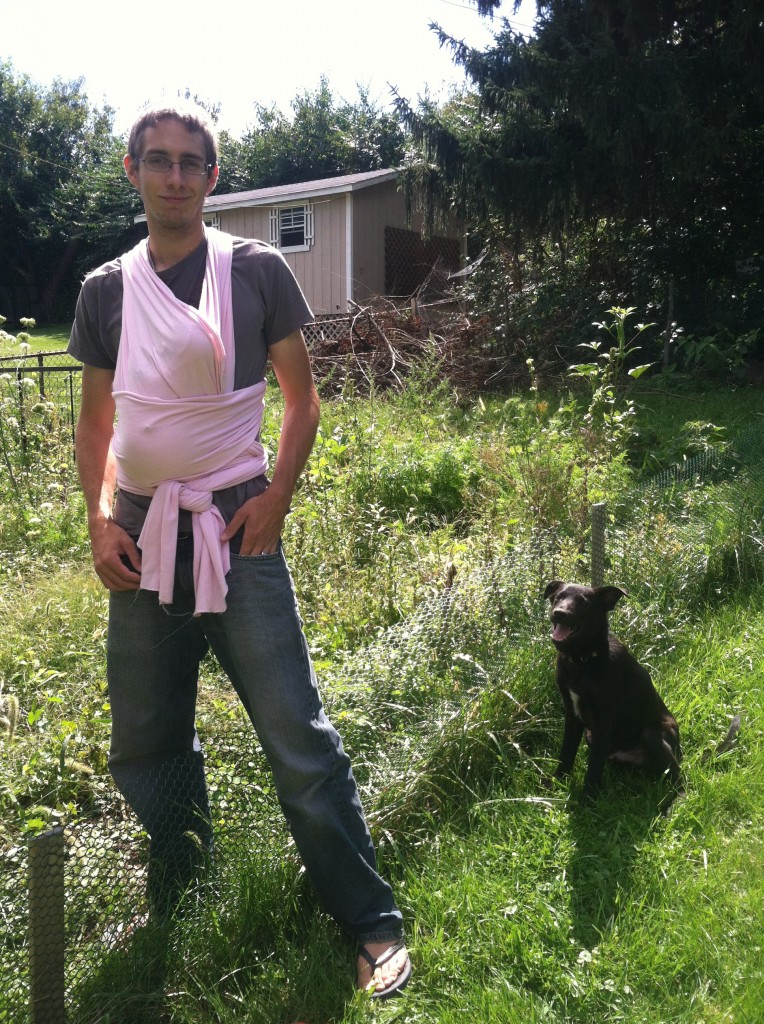 Naptime! But I spy with my little eye a stinker who is NOT sleeping! And those socks are outrageous, but they have little rattles in them…so when she kicks her feet it rattles!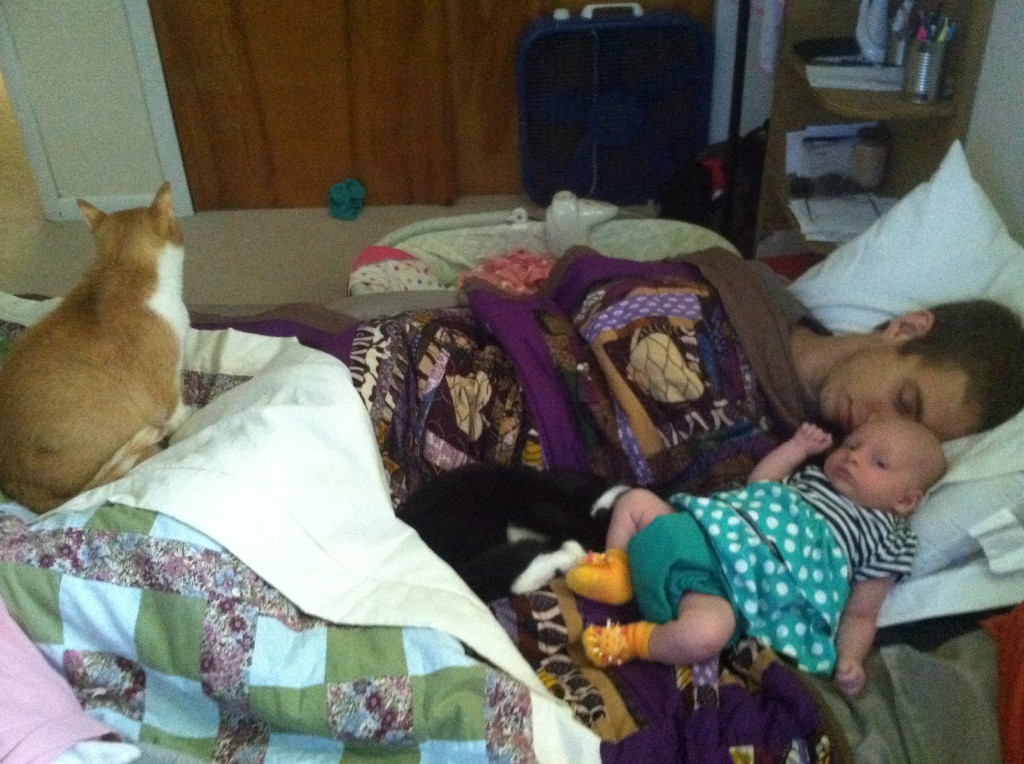 This is what happens when I ask Theo to dress the baby for a walk…Sunday dress, old-man sweatpants and orange rattly socks.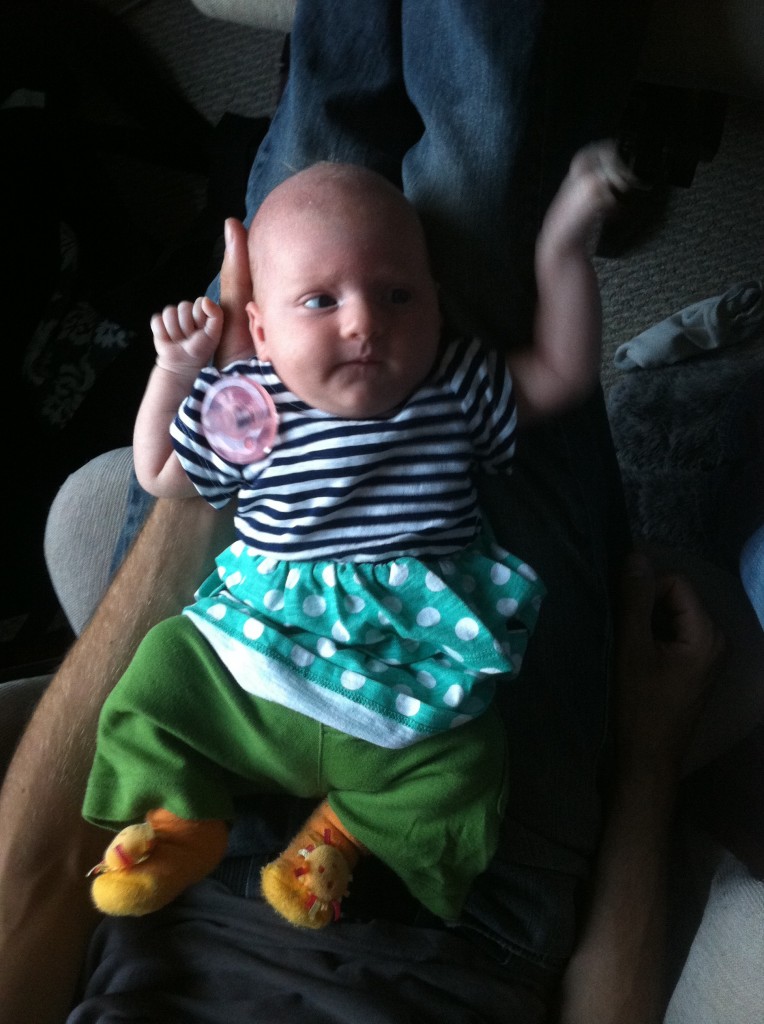 I attempted to take Tera out in the stroller for the first time. I also took Cyrus with me. We did really well until some dogs starting barking and Cyrus went BESERK. He hates little yappy dogs…they drive him crazy. I decided to never, ever walk past that particular house again when I have Cyrus with me!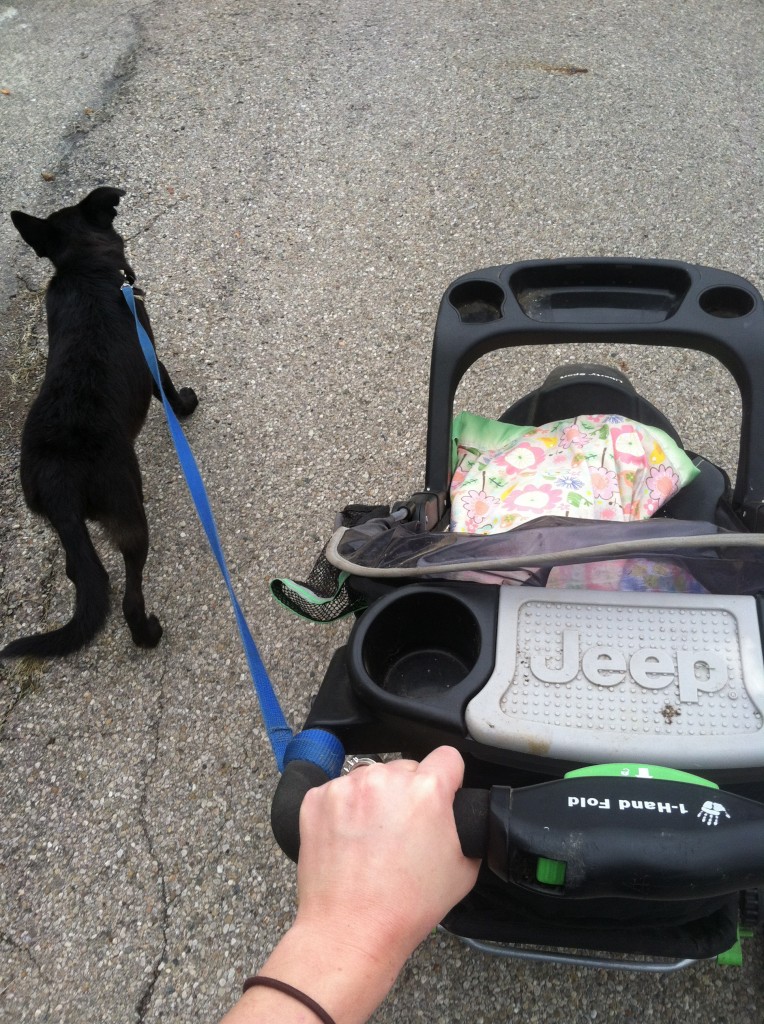 I mean…how cute is she???!!???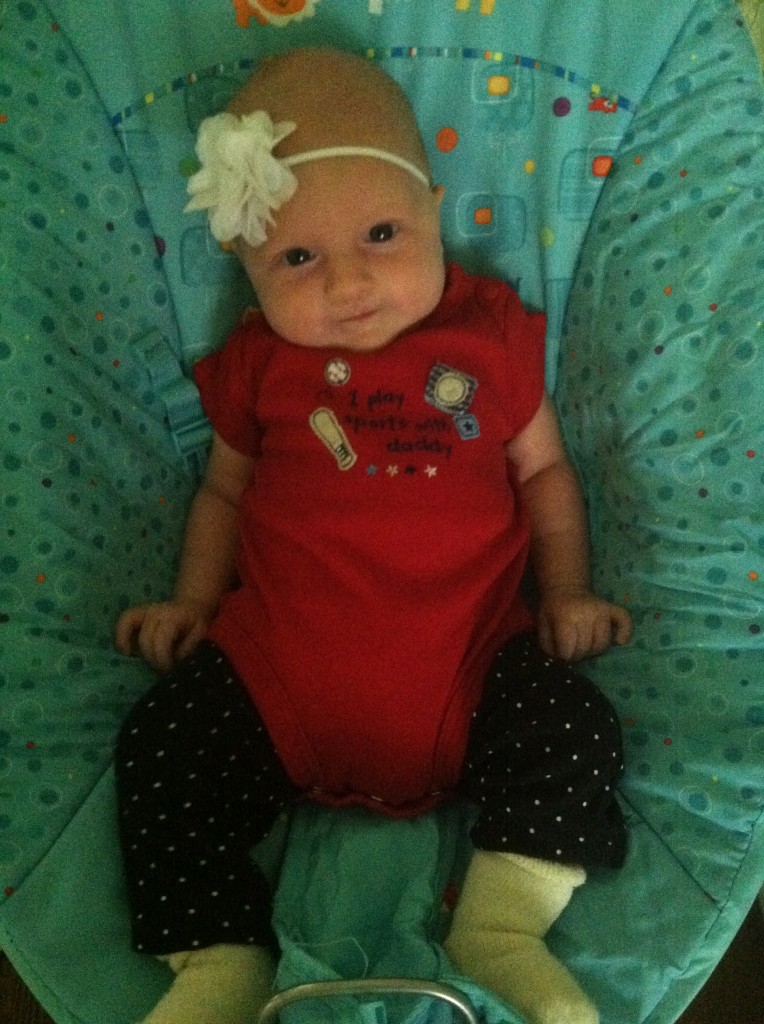 The Air Force Marathon.Half.10k.5k take place about a mile from our house. Last year, Theo and I ran the full marathon. This year, we walked about a mile to watch the 5k race. We took Tera and Cyrus, and we had a blast!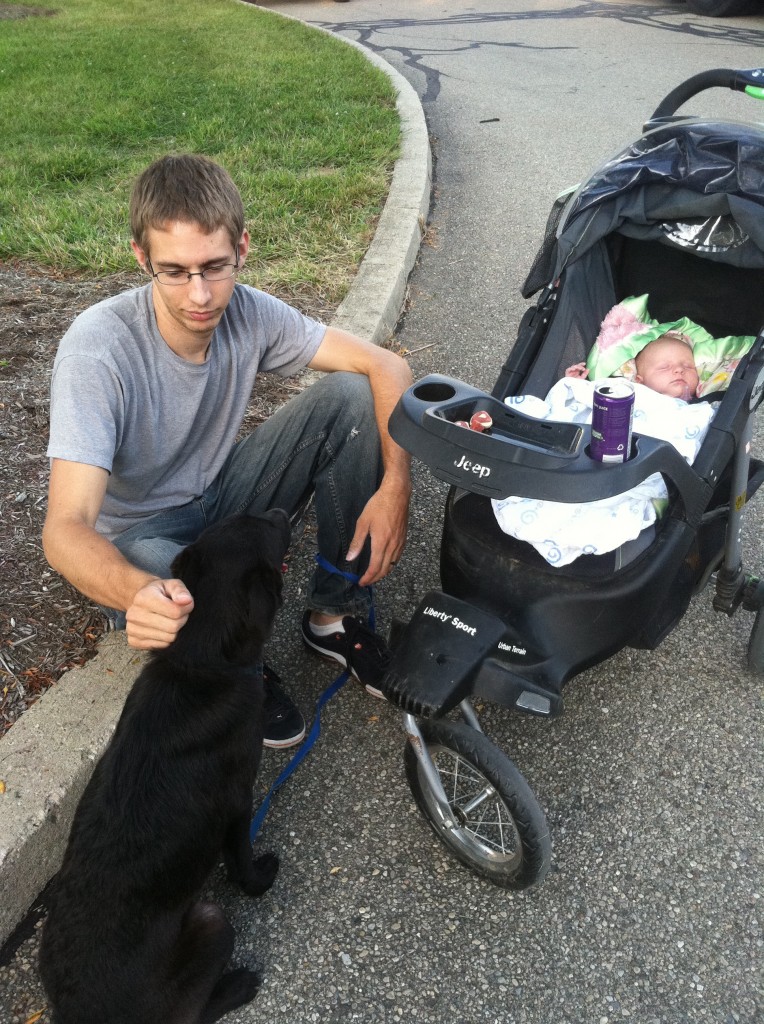 The Wright State mascot came over and rolled around on the ground with Cyrus. I thought he would bark and hate the thing, but he was mostly confused and really, really happy that someone/something was giving him attention!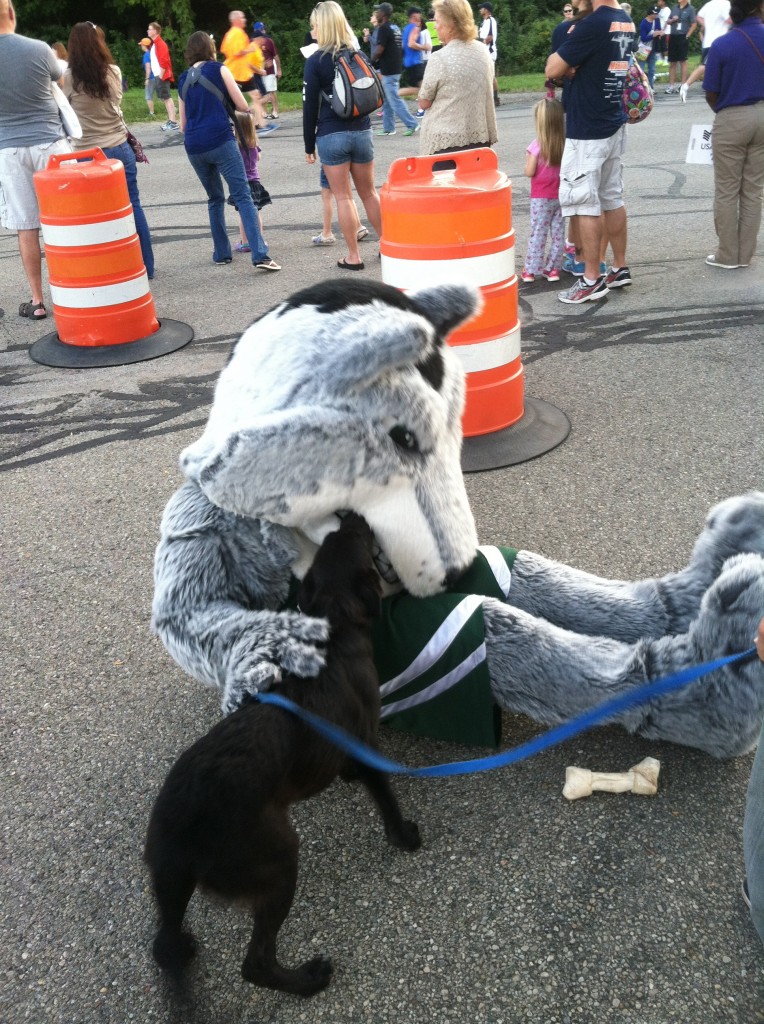 Walking home was quiet an adventure, as there are NO sidewalks, and the event had just let out so there was so much traffic.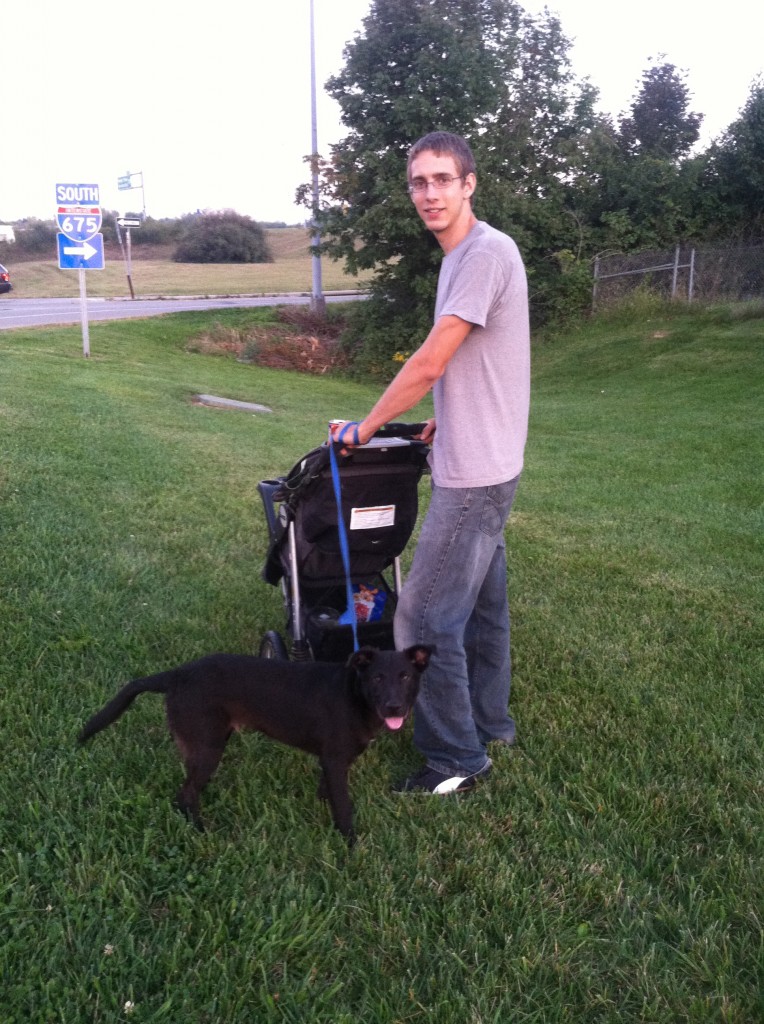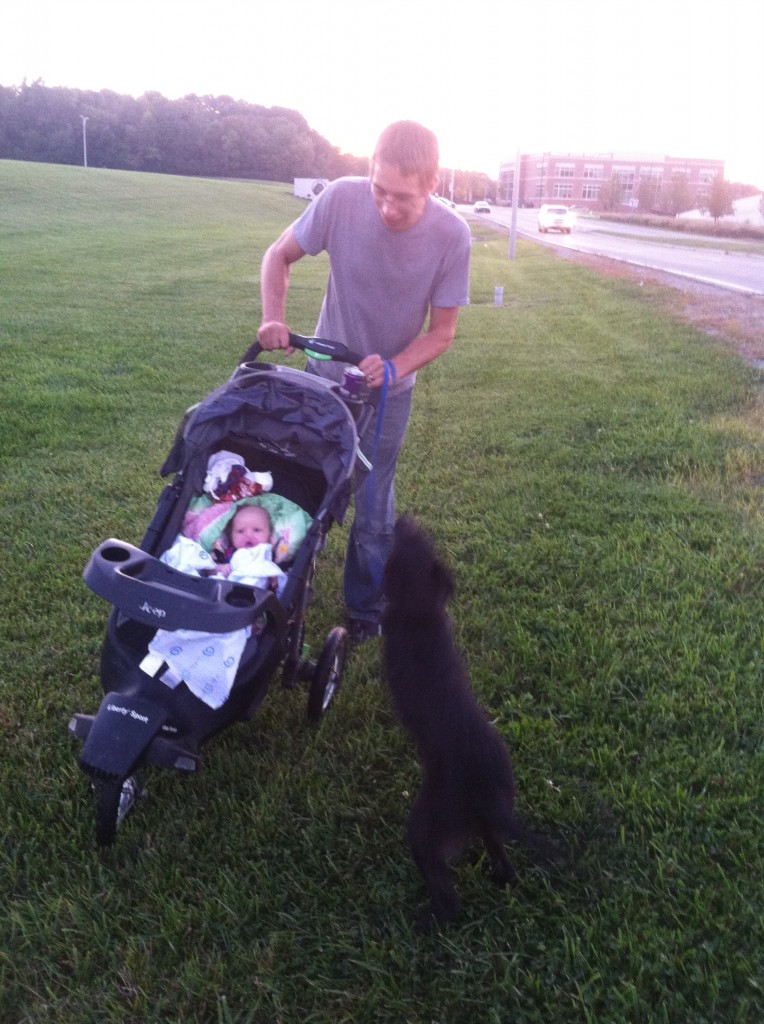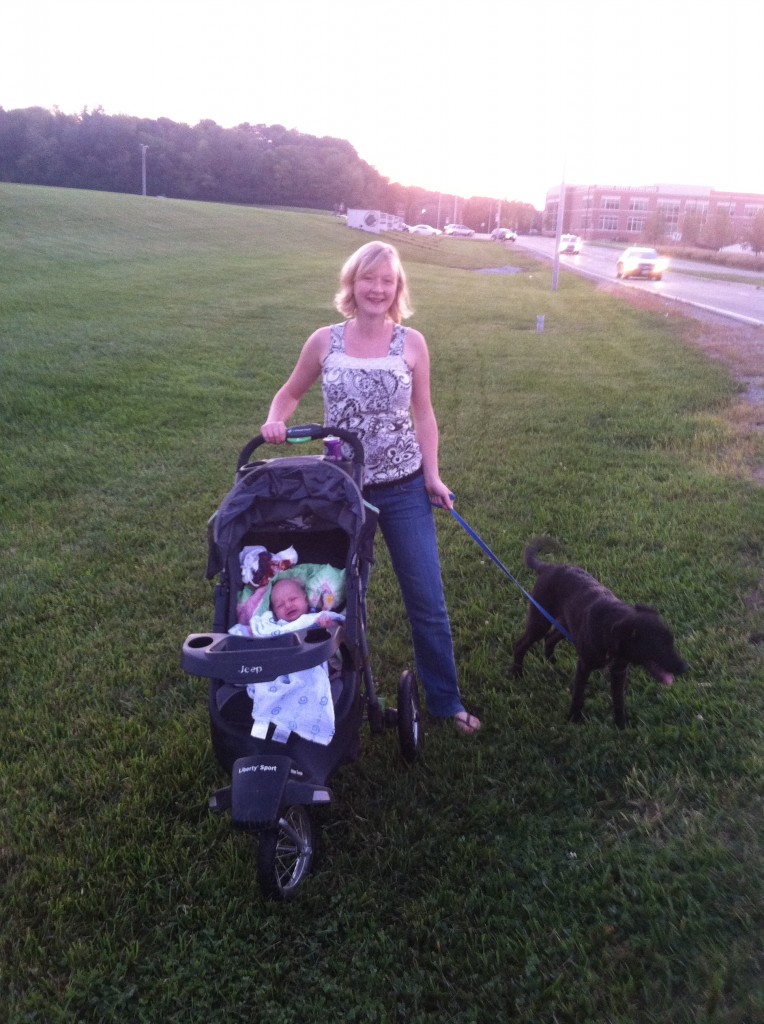 And to wrap things up, I bring you two more adorable pictures of our little family 😉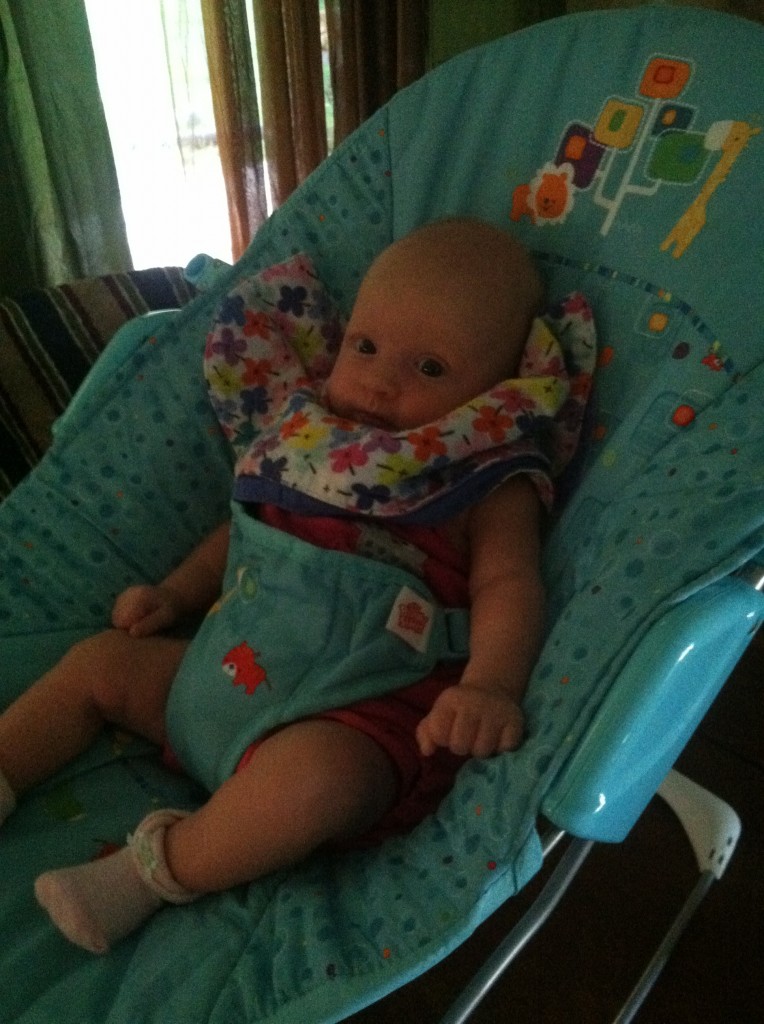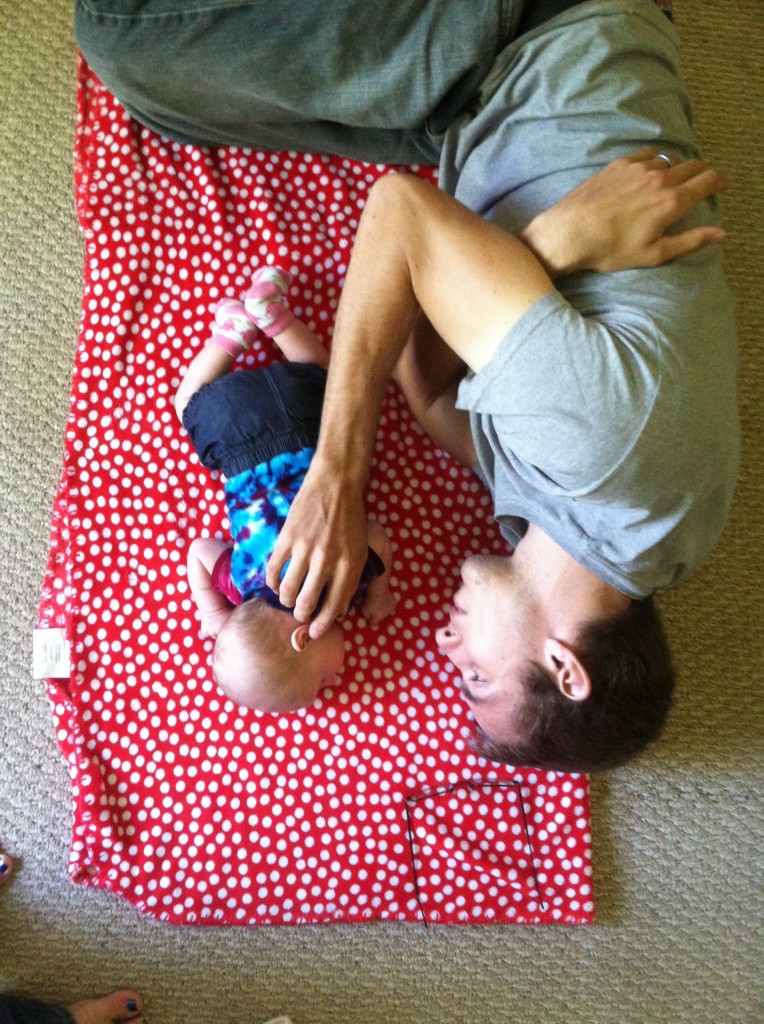 Have a great week, everybody!