Well, Tera is over 6 weeks old, and I'm just now getting pictures of her 'nursery' up.
Theo and I originally planned to just keep Tera with us in our room and not really do a 'nursery'. But as I started collecting stuff for her, I realized that I needed somewhere to store/organize all her stuff…and so she gets a room. I picked a simple theme and just decorated simply. We painted the dresser and the side table by the rocking chair, but otherwise I didn't spend any money on this nursery! I wanted to leave it really simple so that as Tera grows up, we can decorate or change things as she wants.
These pictures are not very fantastic. My camera screen has a crack in it, and I often can't see what I am getting or not getting in the picture! So just ignore the horrible photography, and enjoy her little room!
When you walk in the door…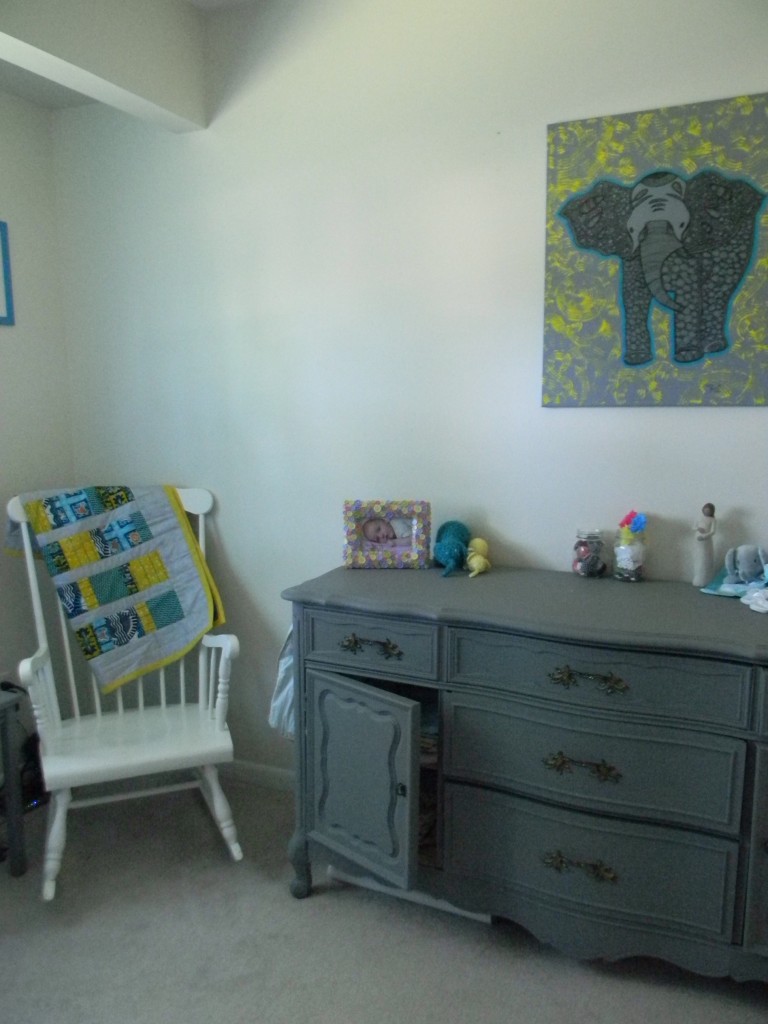 I absolutely love this drawing…how beautiful/wonderful/perfect is it?? My best friend, Tam, made that just for Tera's room. I seriously hope that Tera loves it as much as I do..!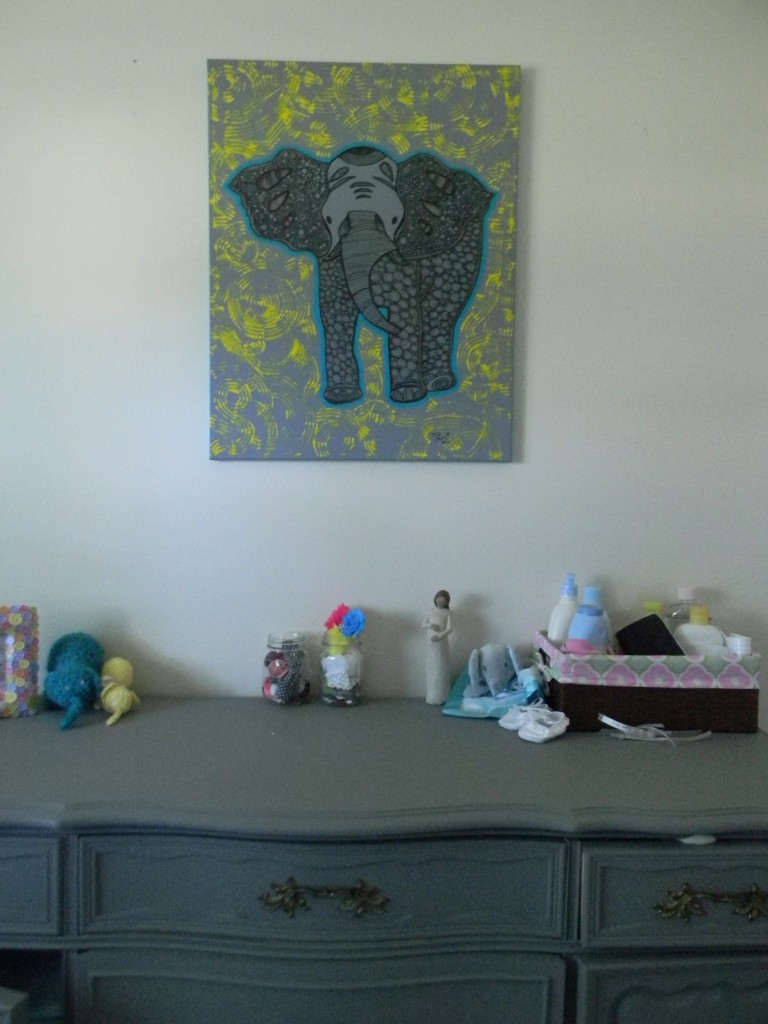 Little details. The elephants were made by a fellow Niger MK just for Tera.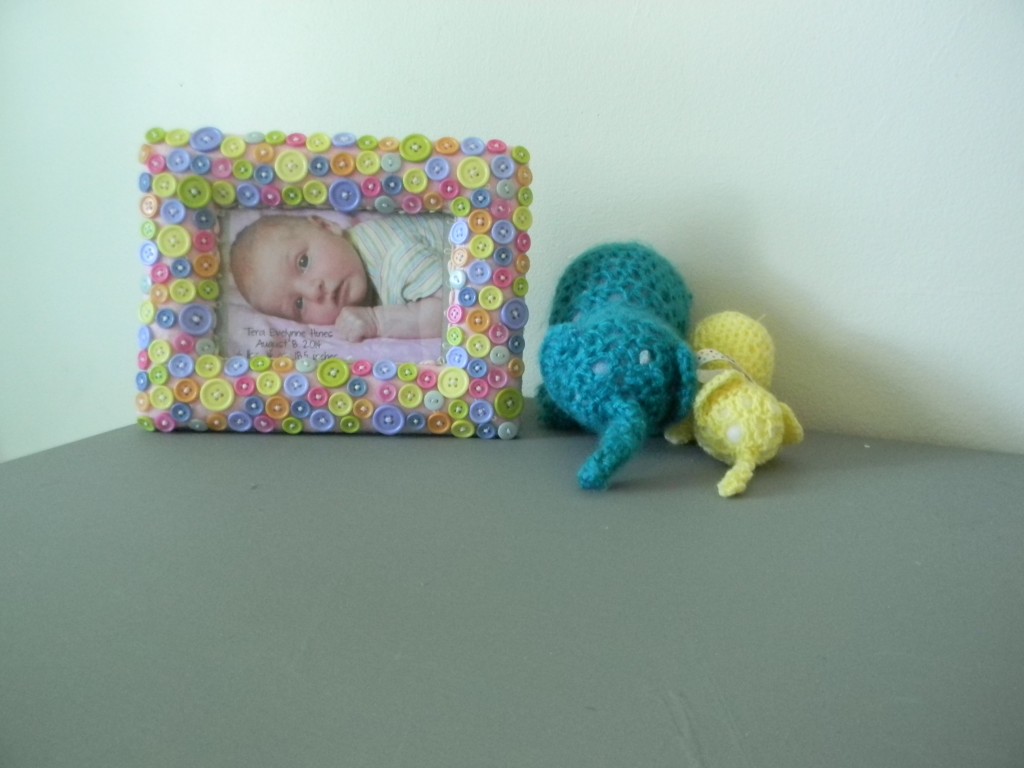 And drawers and drawers full of baby clothes! These are all the bottoms, and I have them nicely organized by size. I know, I know…by the time I have a second child that will probably not be the case!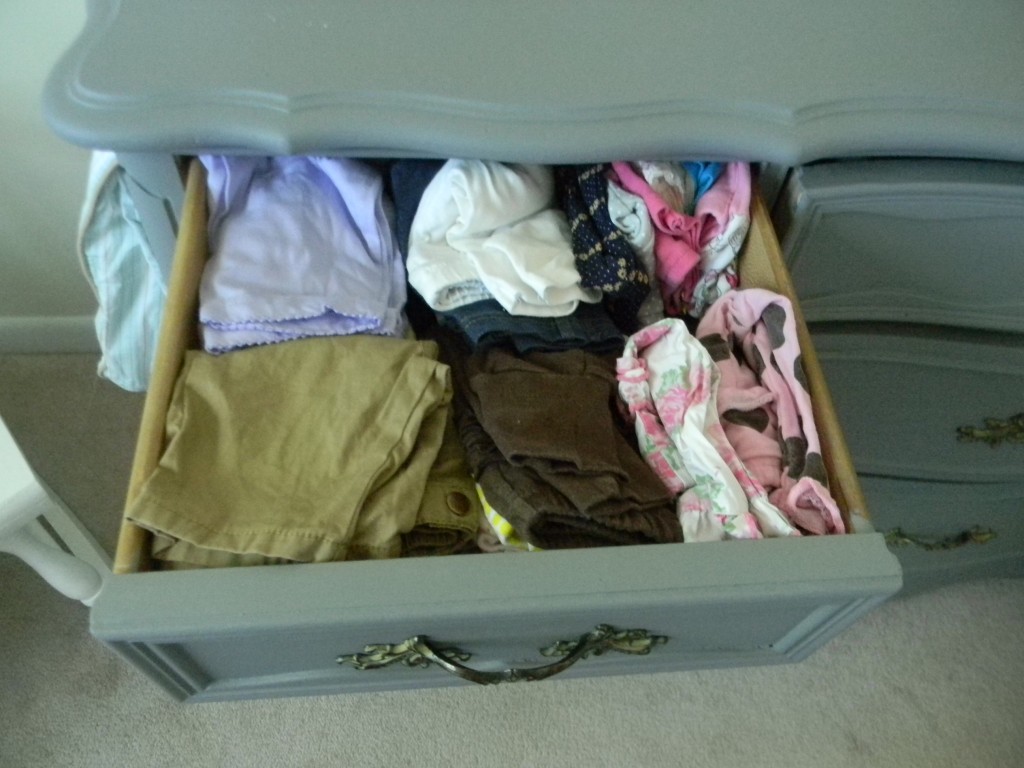 Onesies!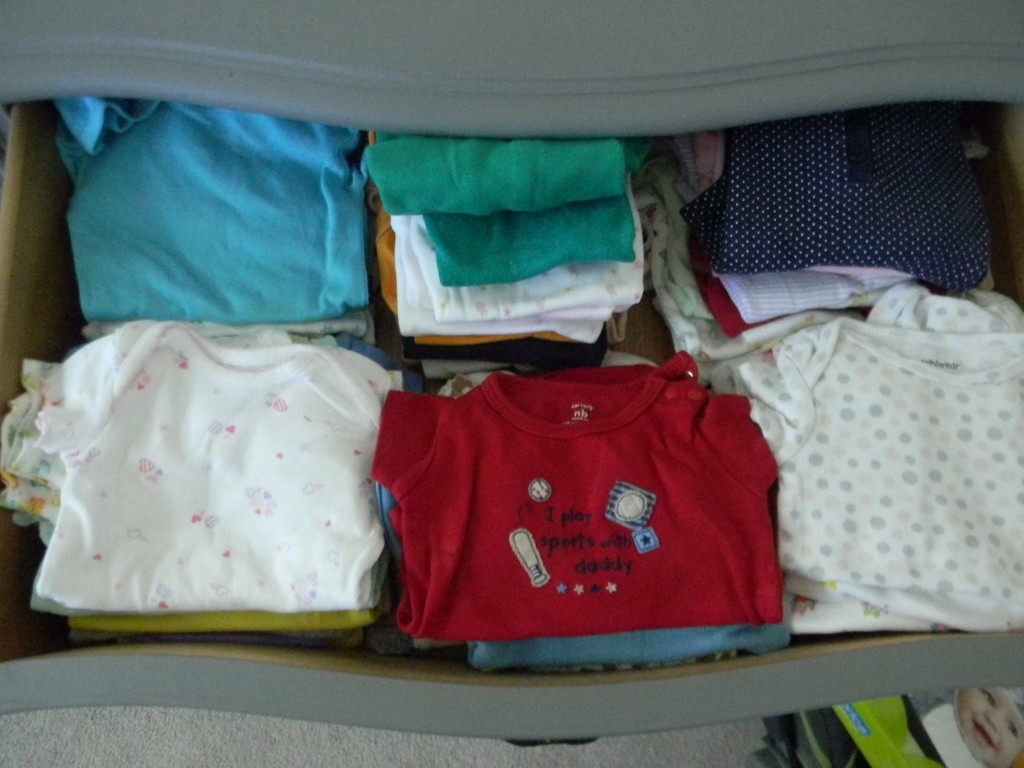 Blankets, PJ's and Sleepers…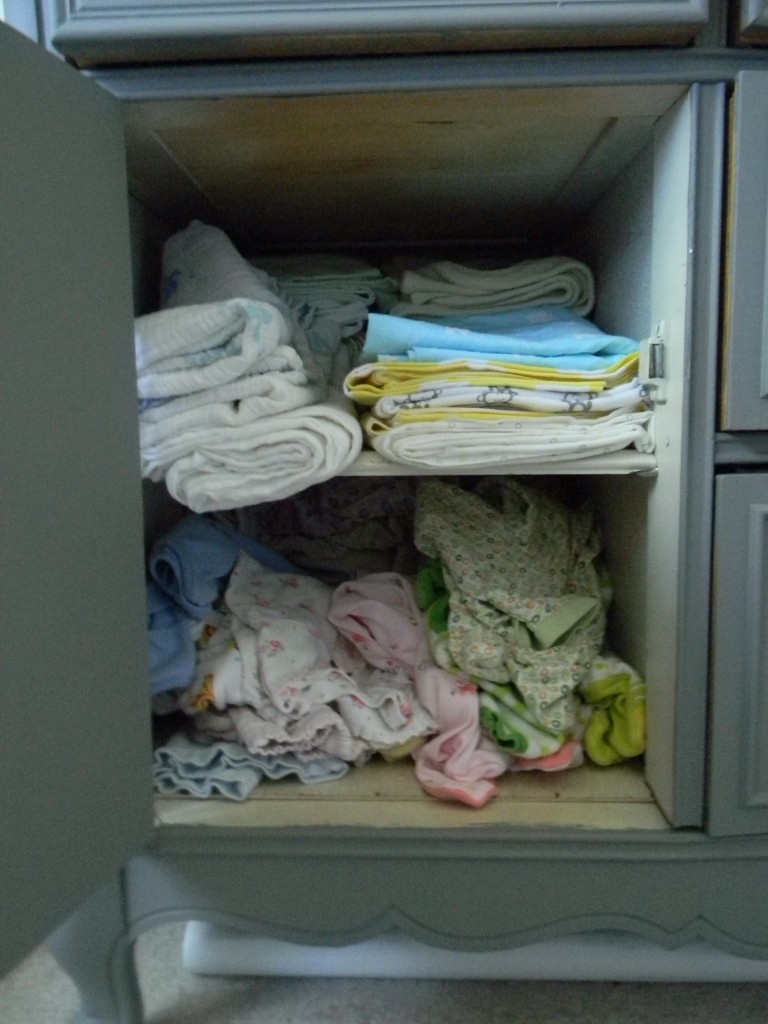 Rocking chair. With the quilt my Mom made, and the artwork that another friend, Vince, sent just for her room!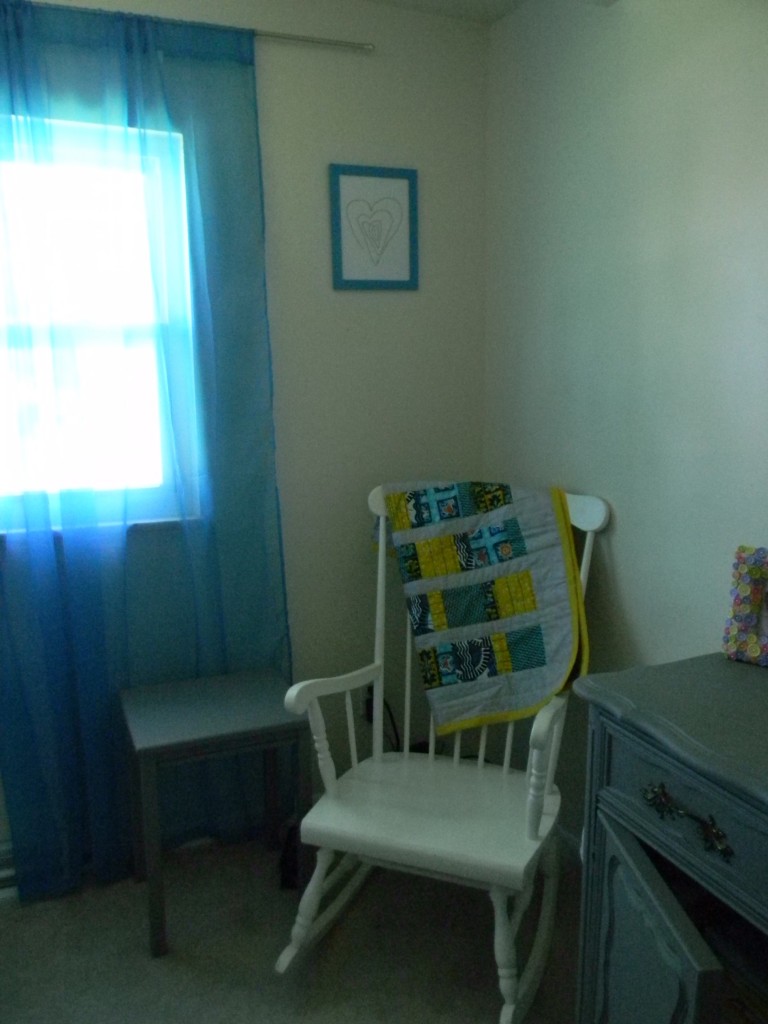 I love her name banner hanging right above the window.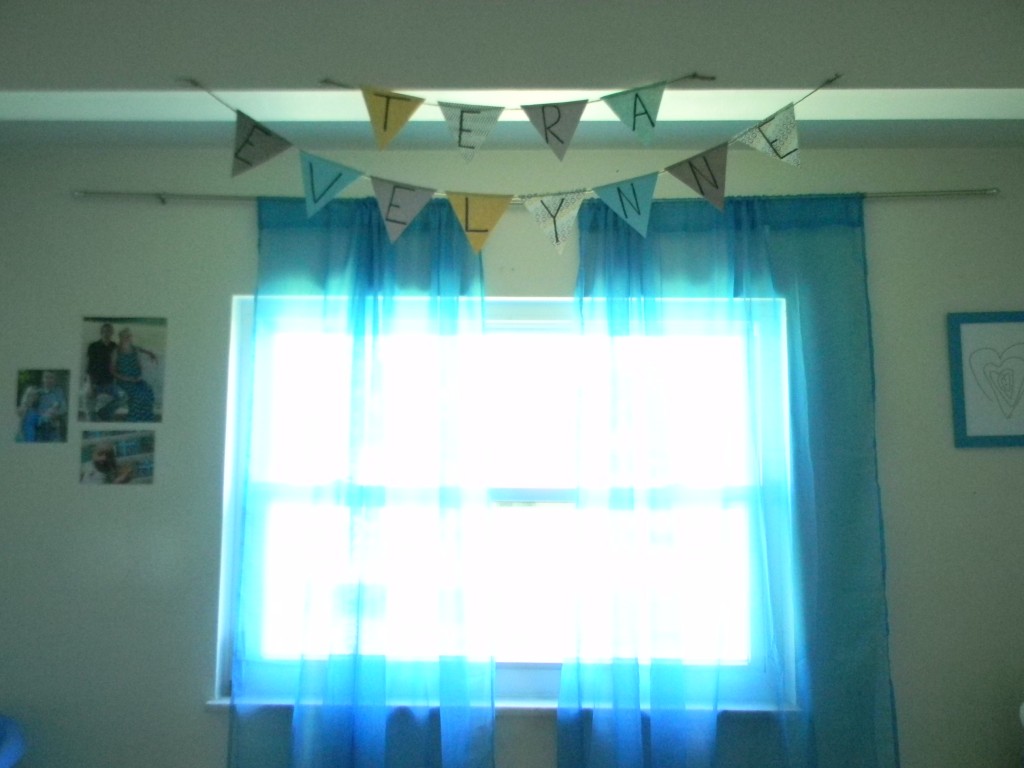 On the opposite wall from the dresser is her pack-n-play, the elephants hanging on the wall and this massive shelf.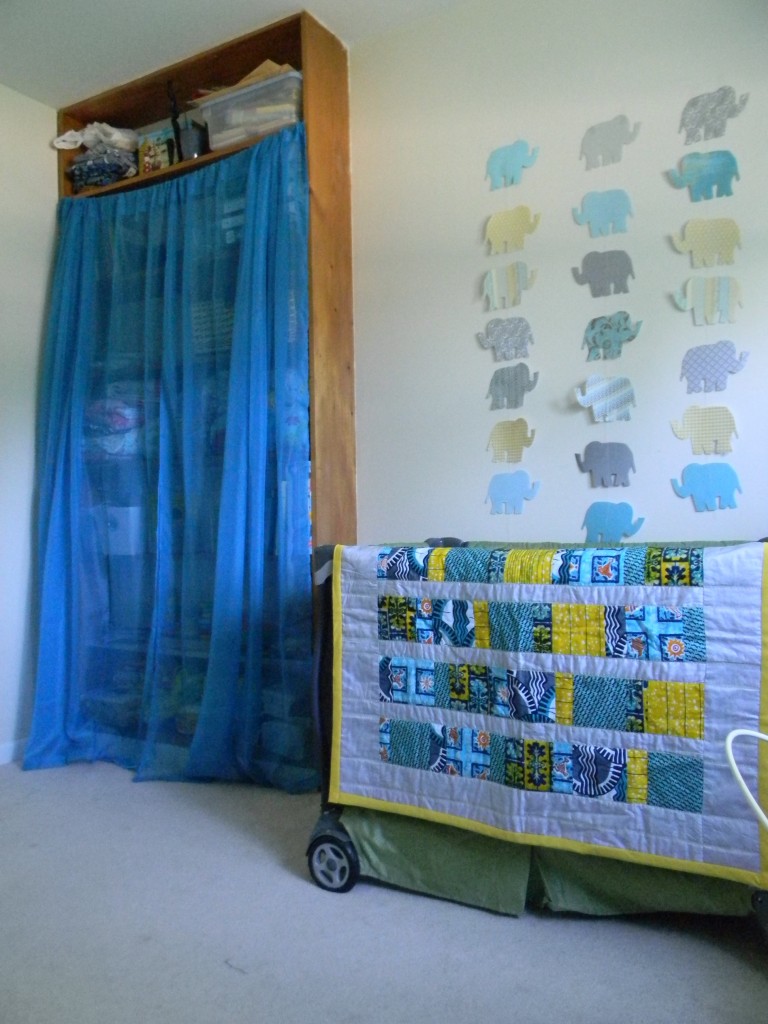 The elephants on the wall. I just traced an elephant onto blue, grey and yellow scrapbook paper, then cut them out and sewed them together. And, no…that is not a doll in the crib.
I seriously LOVE this shelf. It is so handy!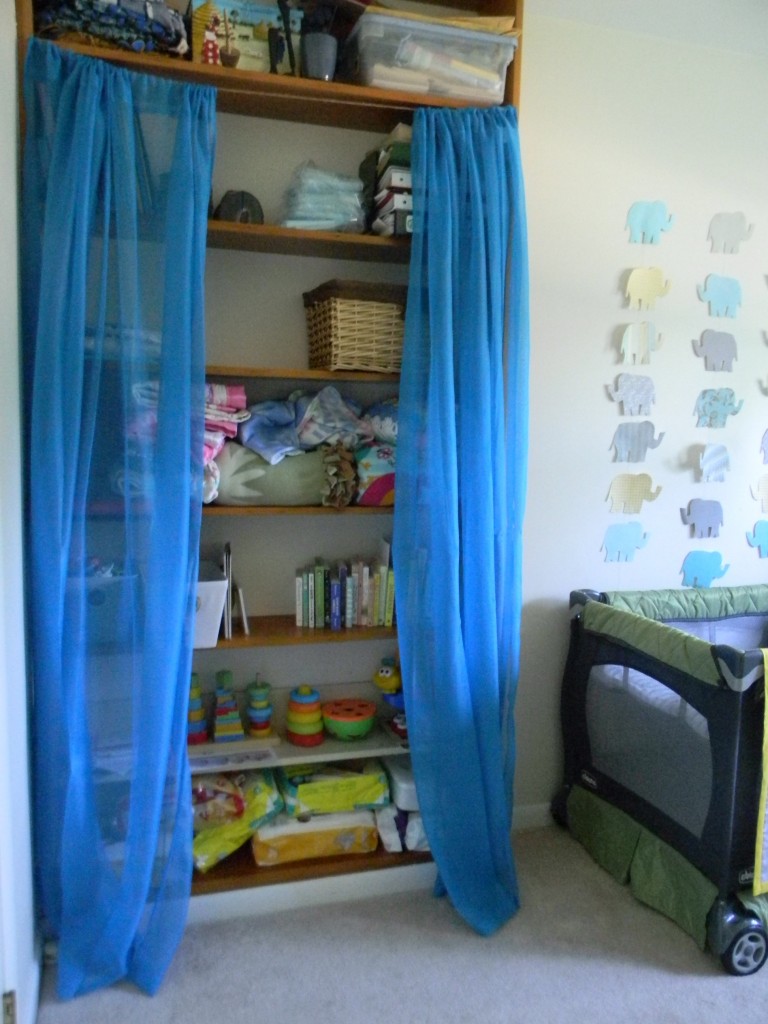 All Tera's board books, given to her from my students at a "book shower".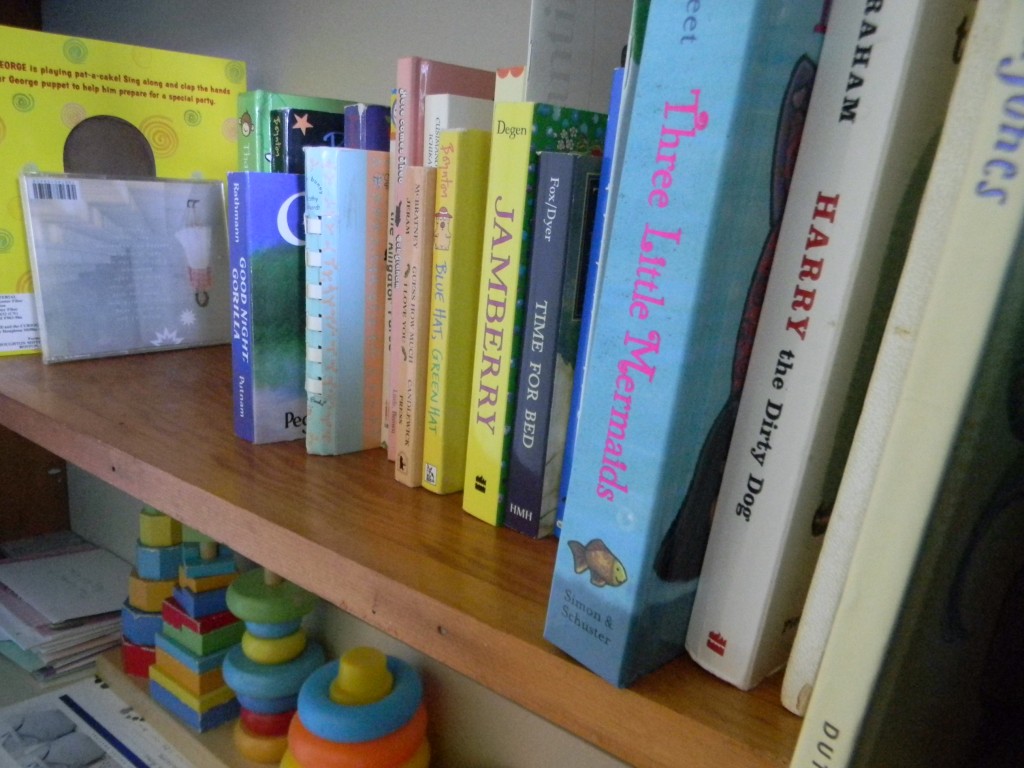 Books, toys and diapers…what more could a kid want?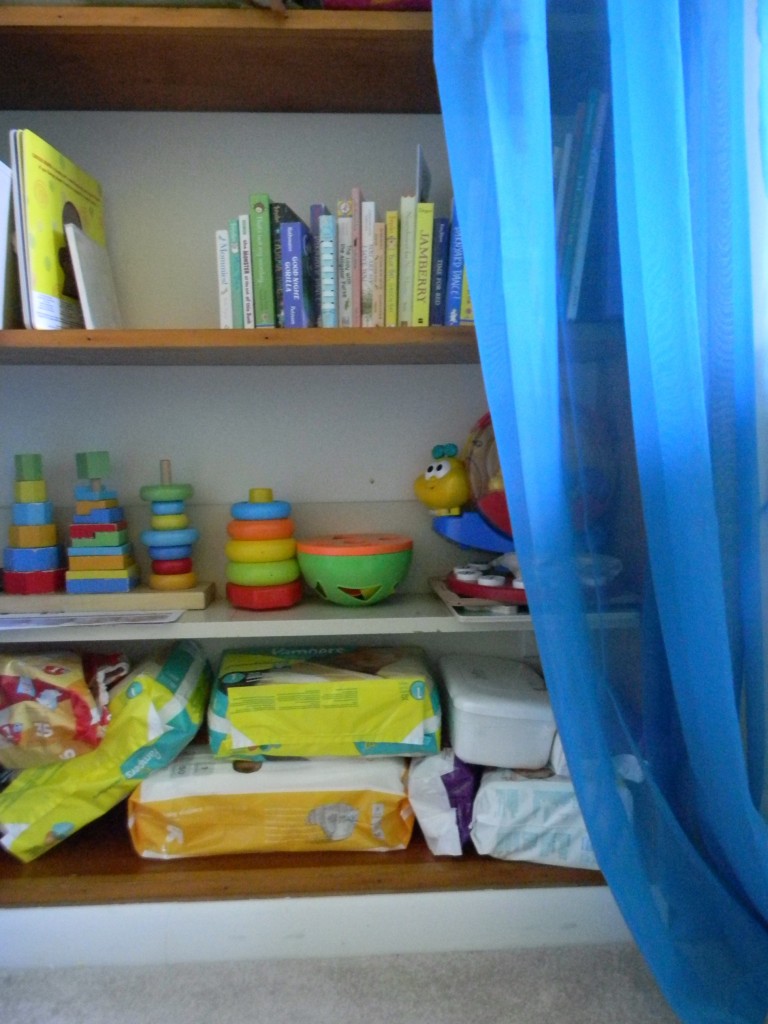 And I couldn't post a blog post without pictures of my little doll-baby! (she looks super pale in these pictures, but I think it is just the lighting and the chilly morning..no worries!)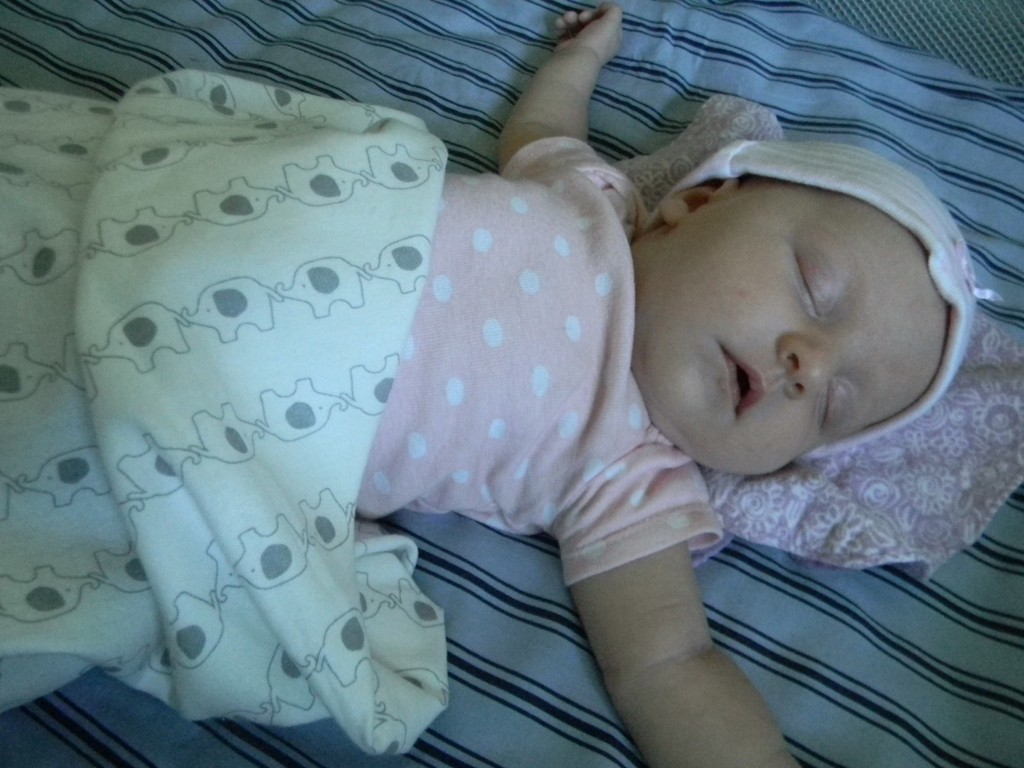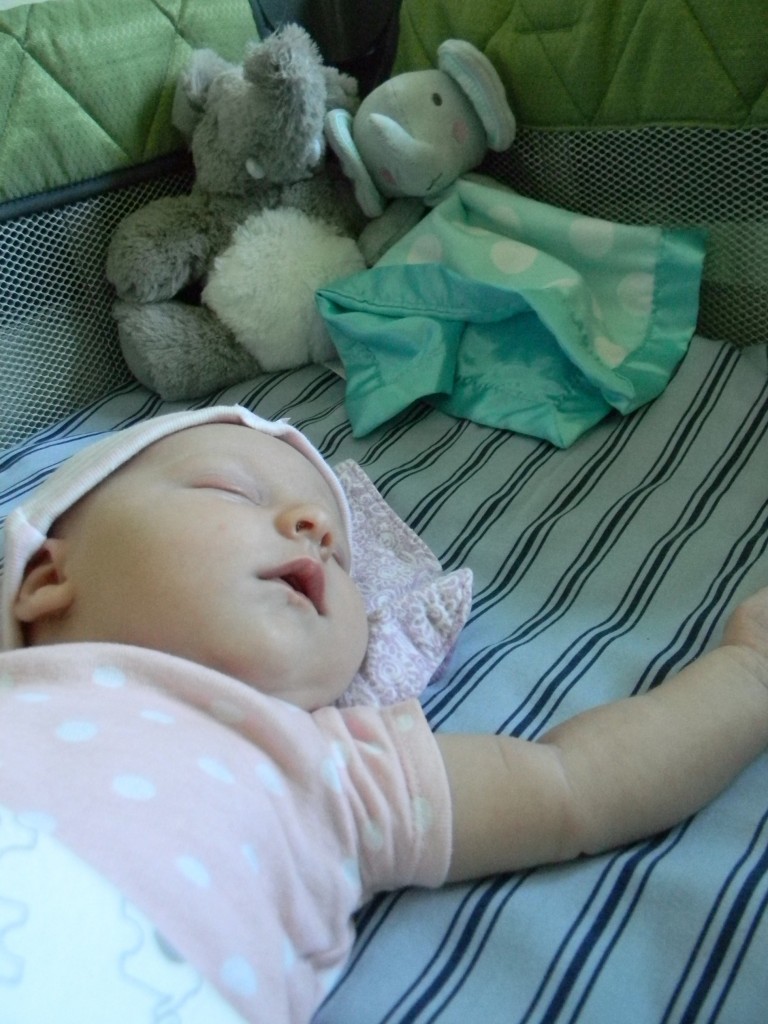 And that is a peek into Tera's room!
And just in case you want to know where we got everything:
Dresser: Hand-me-down, painted with Wal-Mart paint (not sure of the exact color)
Rocking Chair: Hand-me-down
Side Table: Found in a dumpster, repainted
Elephant drawing/painting: Made by Tam
Pack-n-Play: Found in a dumpster
Elephants hanging: traced an elephant onto scrapbook paper, cut out and sewed together
Curtains: Amazon
Name Banner: scrapbook paper, sharpie, hemp and a glue gun
Books: Showers, Garage Sales
Toys: Garage Sales (yes, even the Melissa and Doug wood blocks- $3!)