It's almost 10 on a Sunday night, and I'm not a very good night-time writer. I kind of lose my brain cells after 5 pm, so I'm just going to go ahead and post our weekly wrap-up pictures…
Tera and Daddy are hanging out, working out Tera's neck muscles!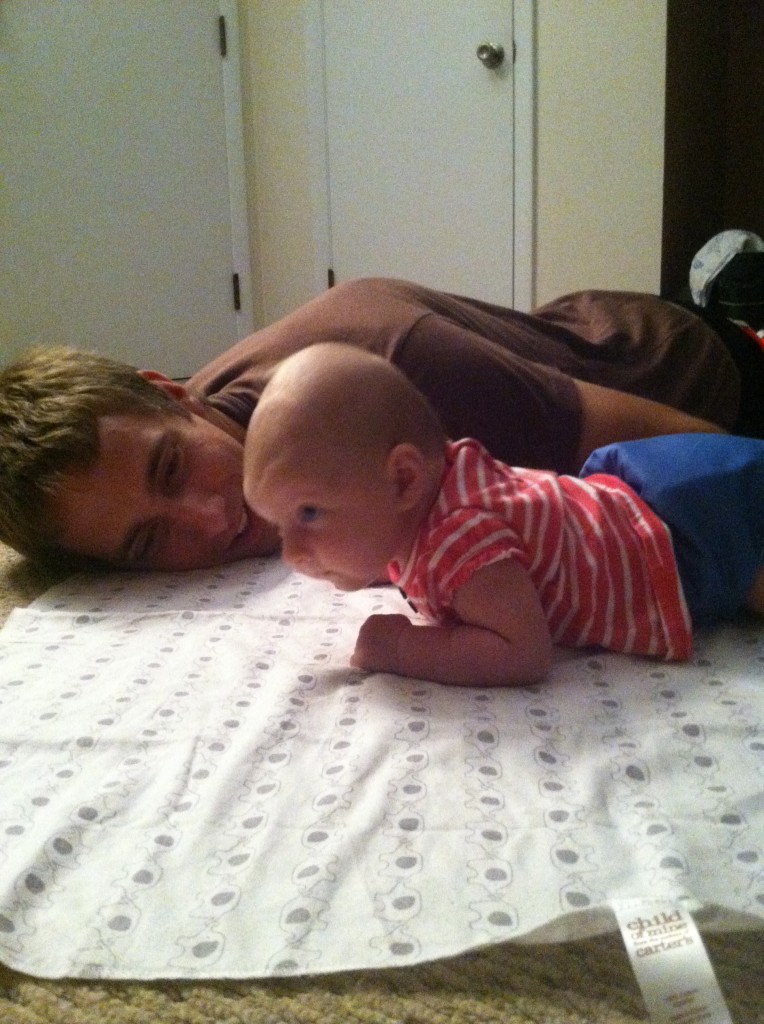 I might not look very cute/pretty/put together anymore…but I sure do love my baby girl!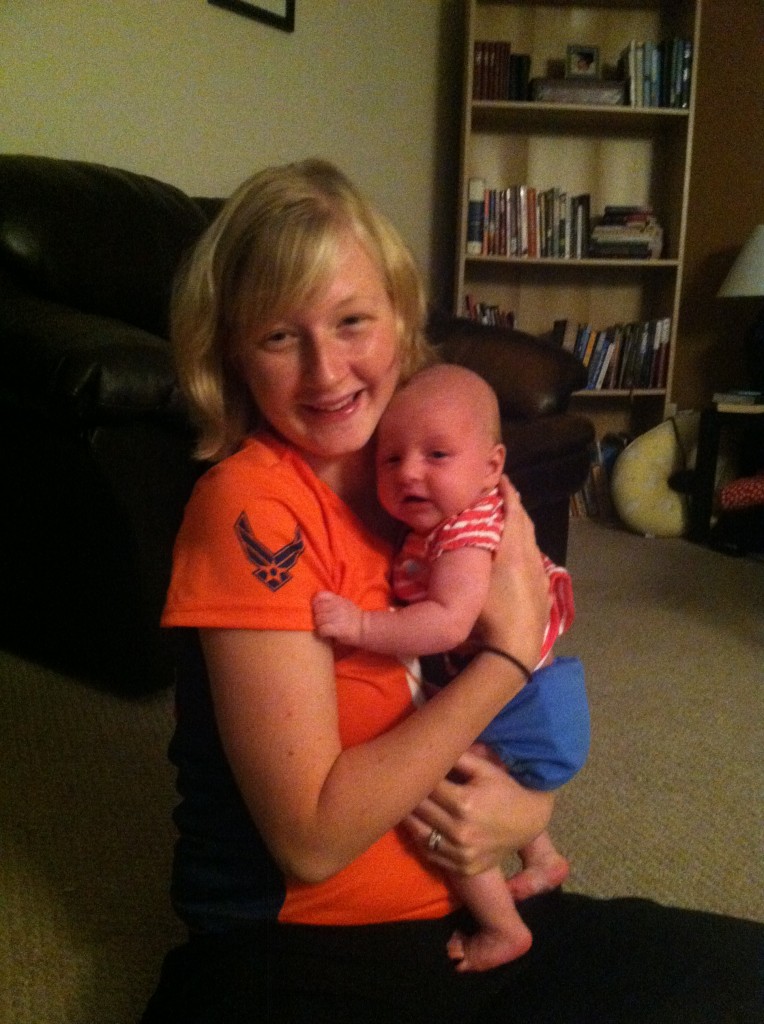 Bath time is the sweetest. She LOVES it, and she looks so cute kicking and squirming around like a little tadpole. And when we wrap her up in her towel? SO CUTE.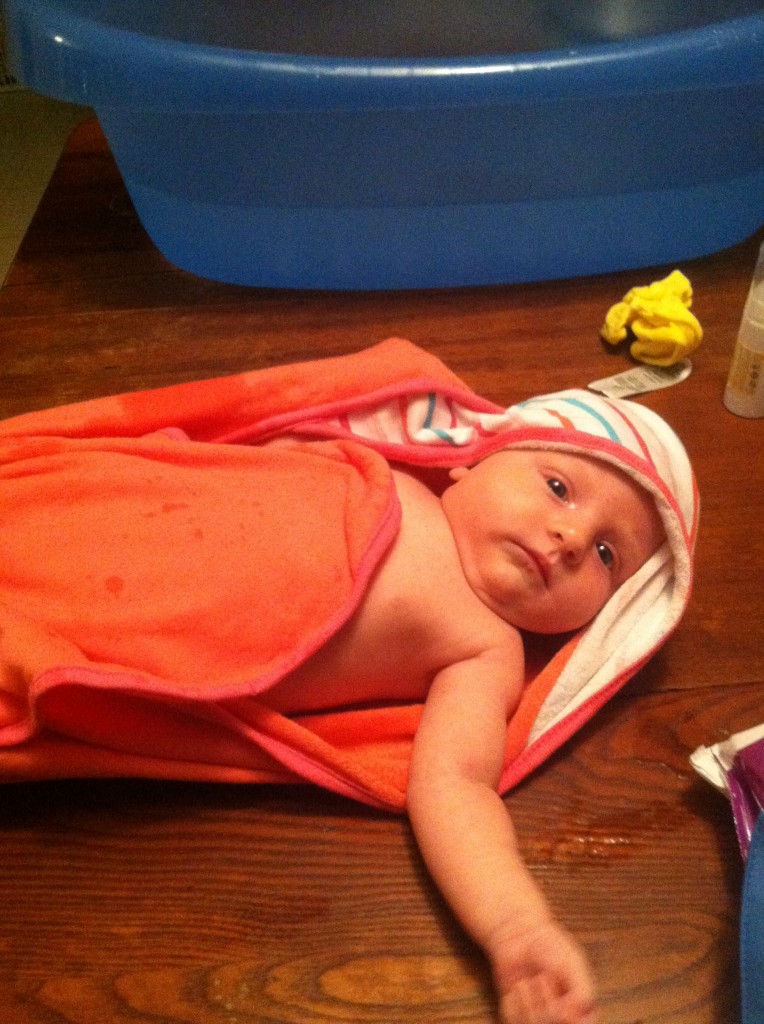 This is how Daddy carries baby girl everywhere. We get so many looks and comments about it…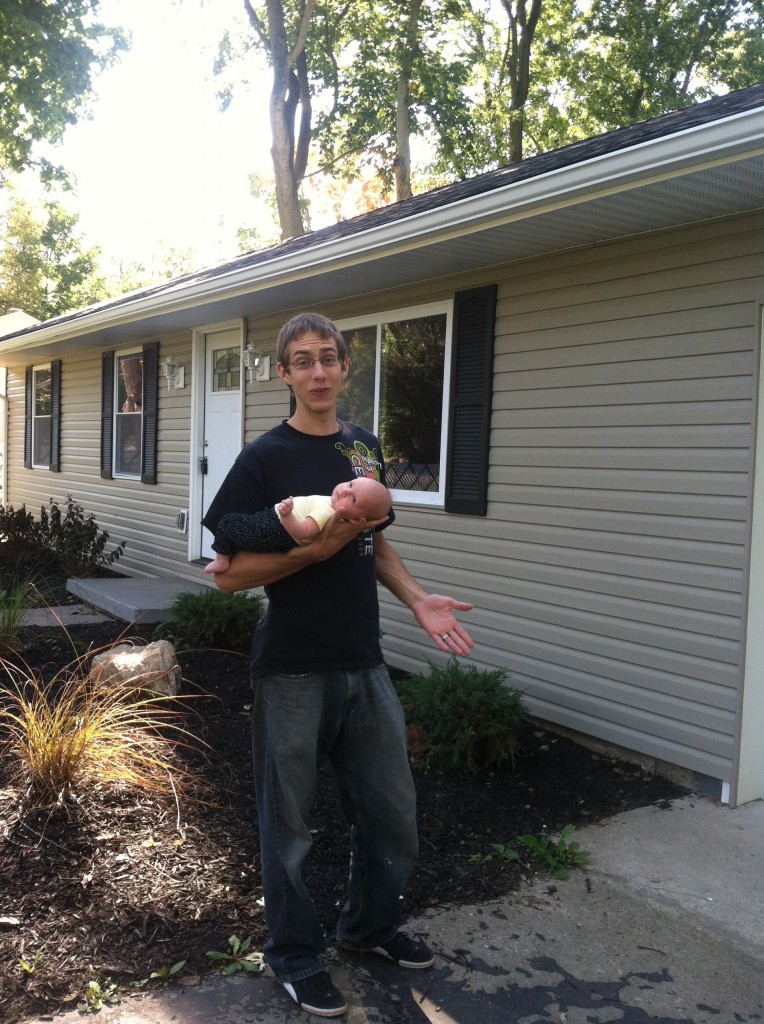 I just love carrying her around.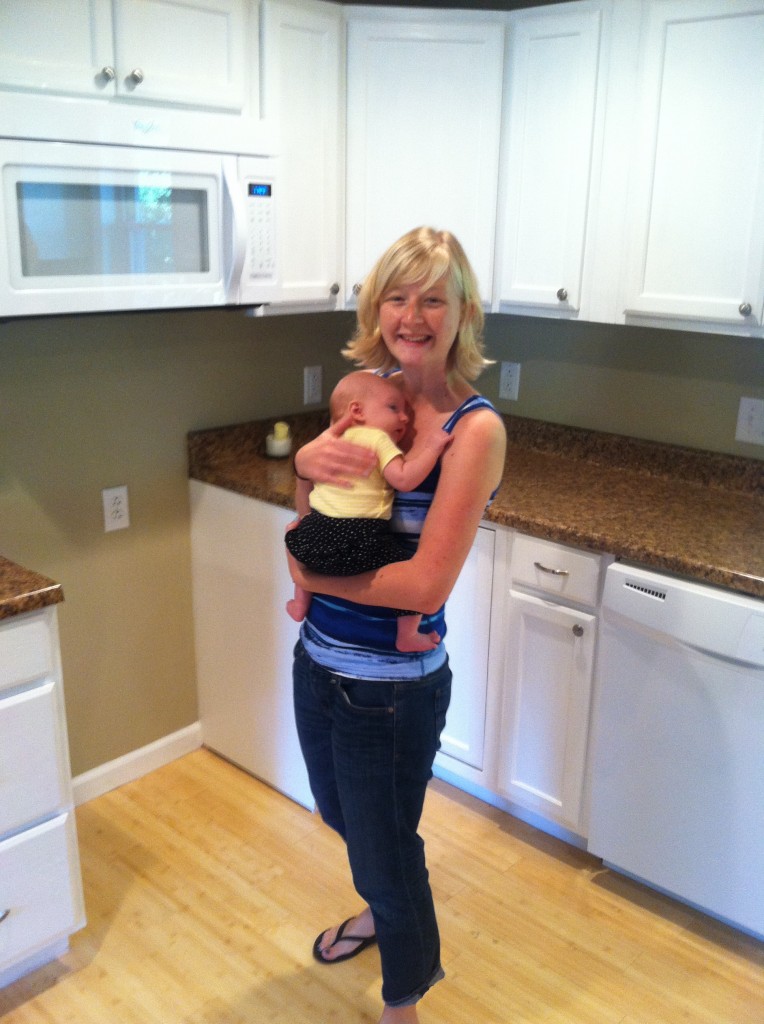 Tera loves visitors! Her uncle Jeremiah had her talking and laughing…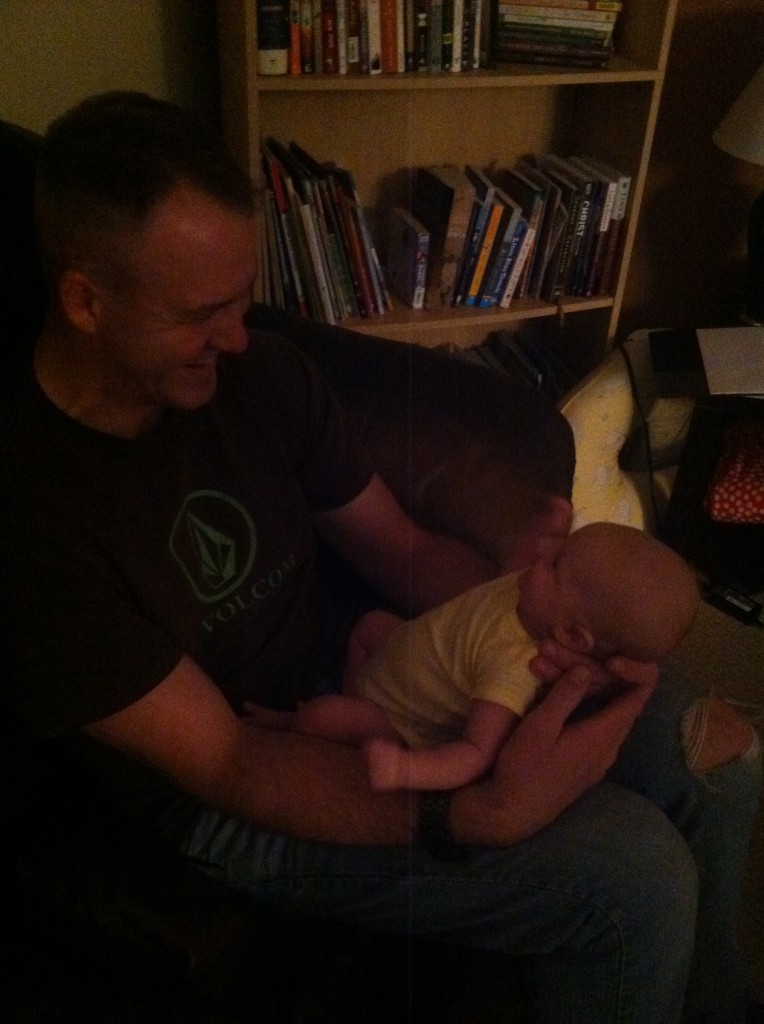 And her Uncle Duane had her smiling and laughing, too. Earlier in the week when Uncle Duane came over, he held her for a few minutes and she fell fast asleep.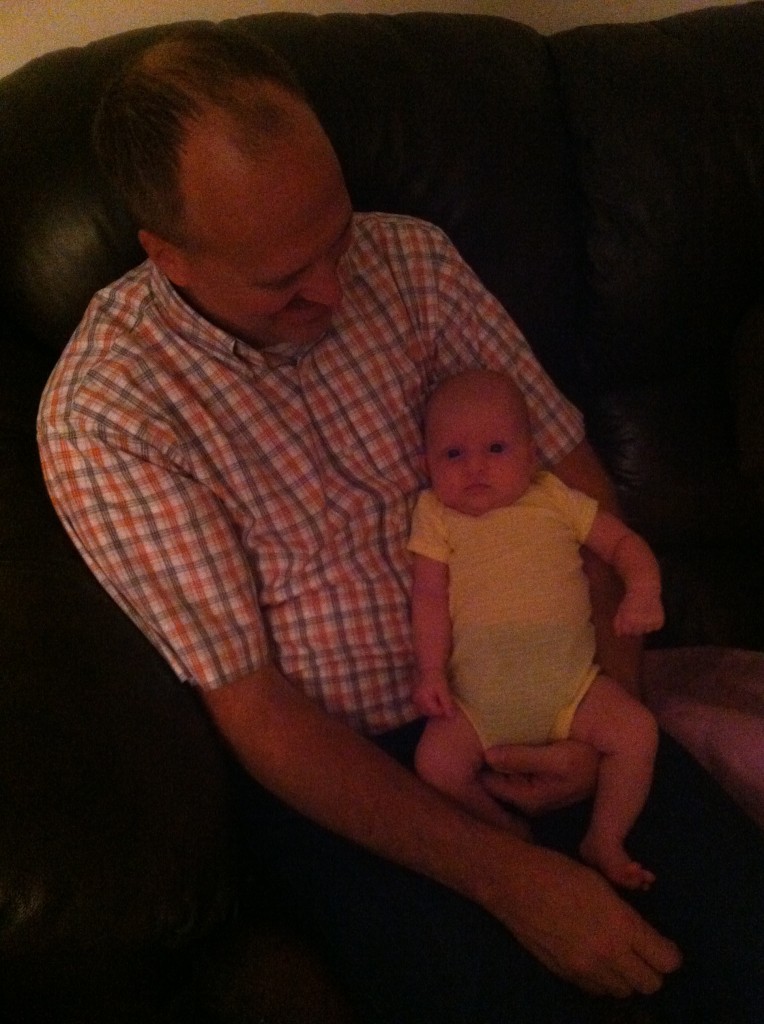 Theo is working on training Cyrus. All those brown dots? His food. He is learning to stay until we say ok.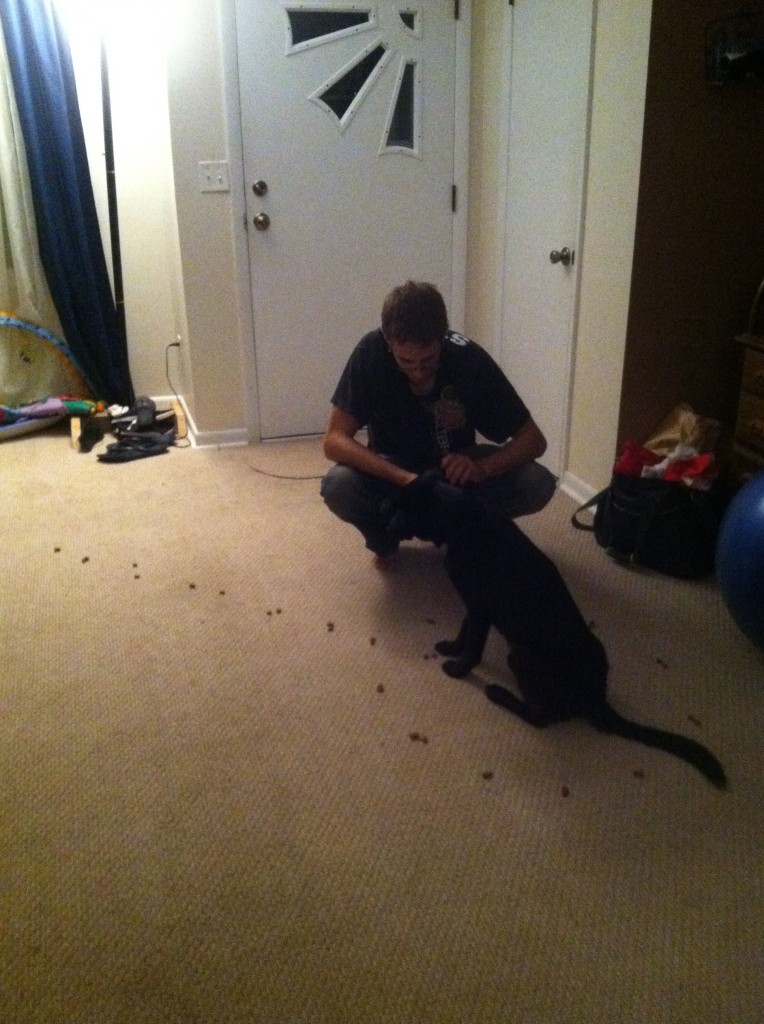 He was literally drooling and just shaking, waiting for Theo to say 'ok!'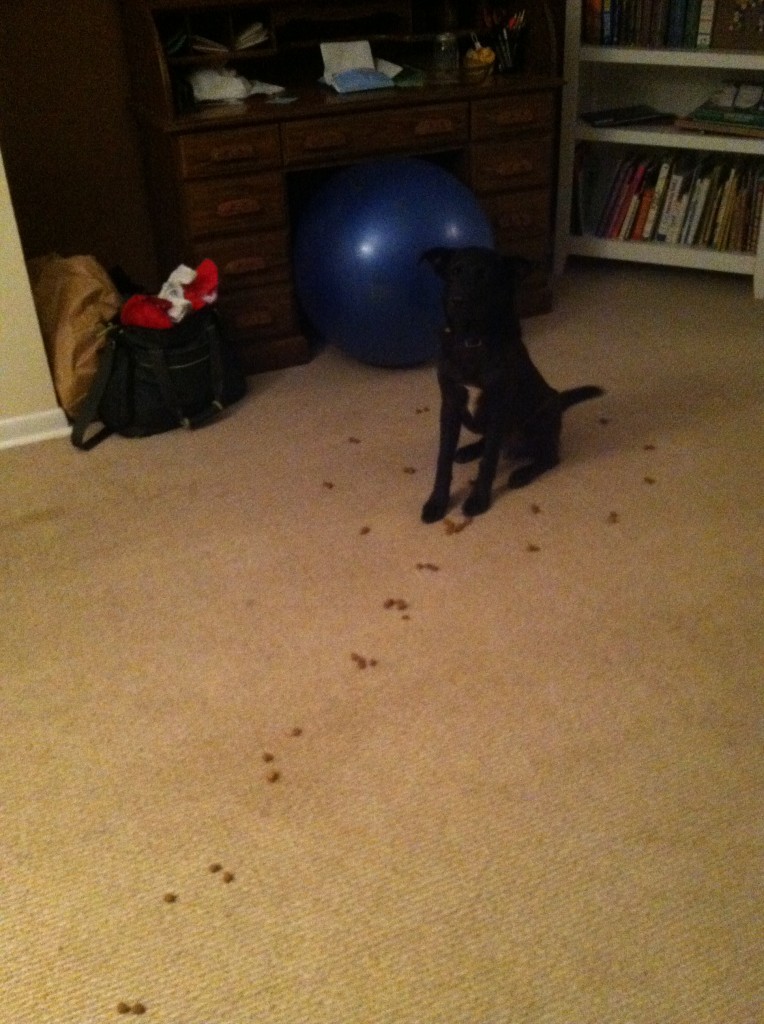 I've been working on this here blog of mine, trying to put time into preparing posts and just generally making it a better place for you readers. This was a perfect afternoon of working- Tera napping, a candle burning, hot chai, notebook and blog folder.
Tera has just recently discovered her hands! She is starting to suck on them and use them to grab things and bring them to her mouth!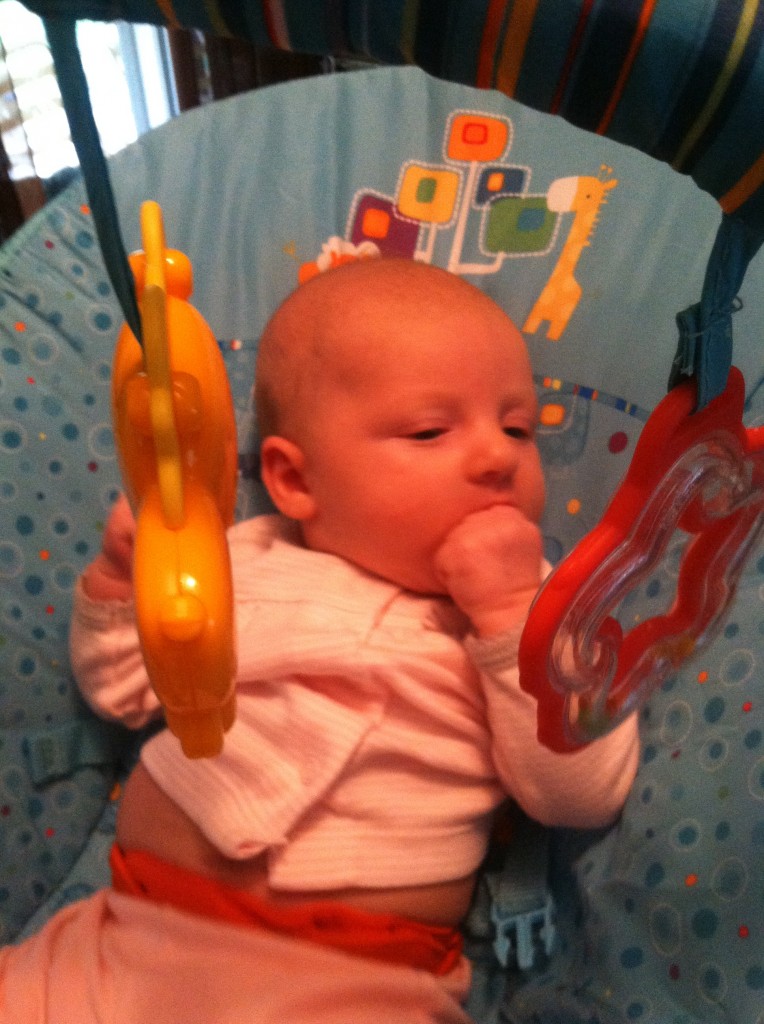 My baby girl is getting so big! I can't believe that she used to fit inside me!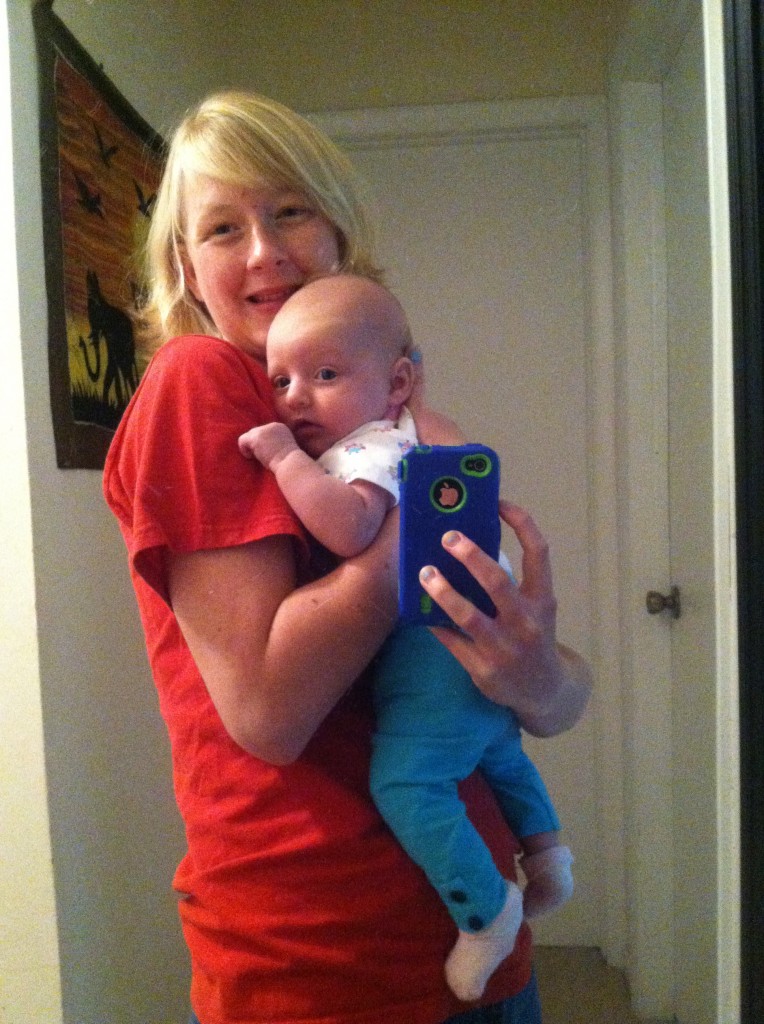 Look at how cute she is…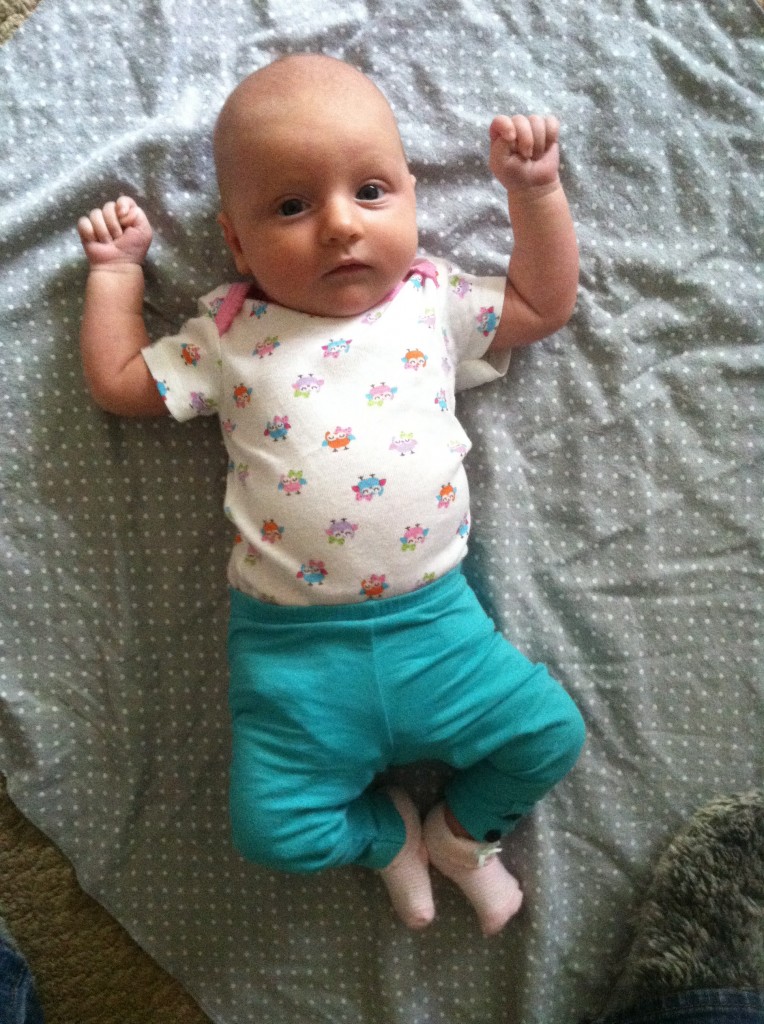 That face!!!
Theo says, "Look, Suz! Tera is sitting straight up…" Hahaha.
We have been LOVING our daily walks. I take both the baby and Cyrus out when Theo is at work, and when Theo is home we all go.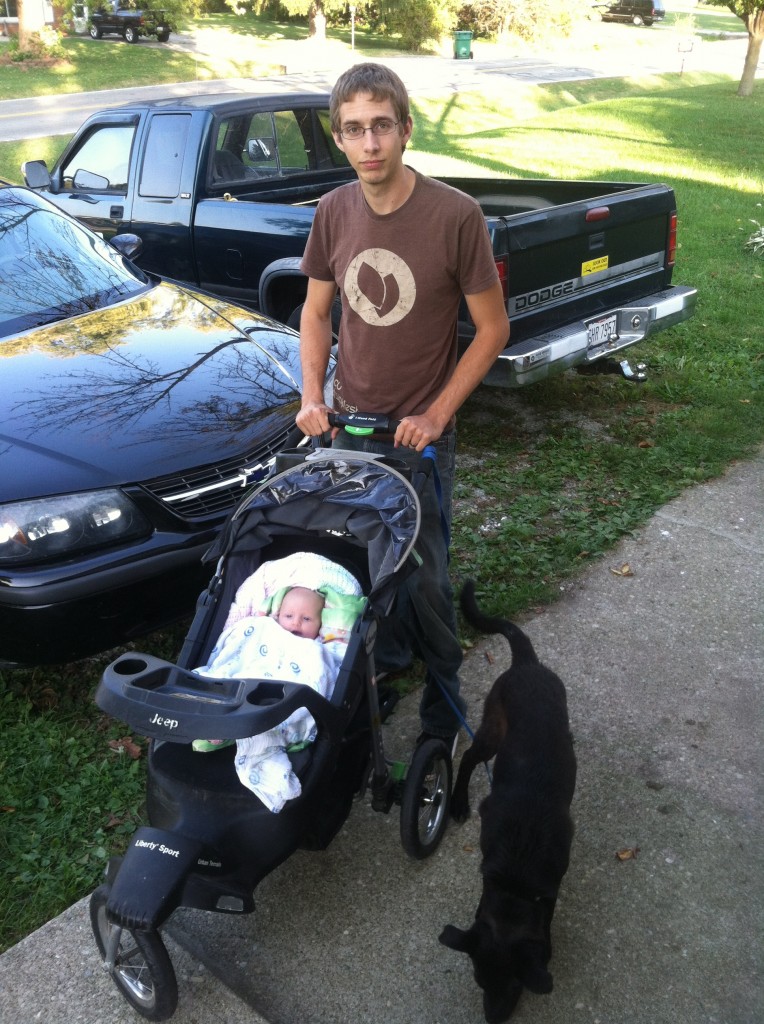 On Thursday, Tera had a playdate with her friend Sophia. Sophia was born 25 hours after Tera, so they are literally the same age. It is so fun to have a fellow Mom going through all of the same things as me…
When we first got to the playdate, Tera was sound asleep. Sophia was wide awake, but we could not get Tera to wake up!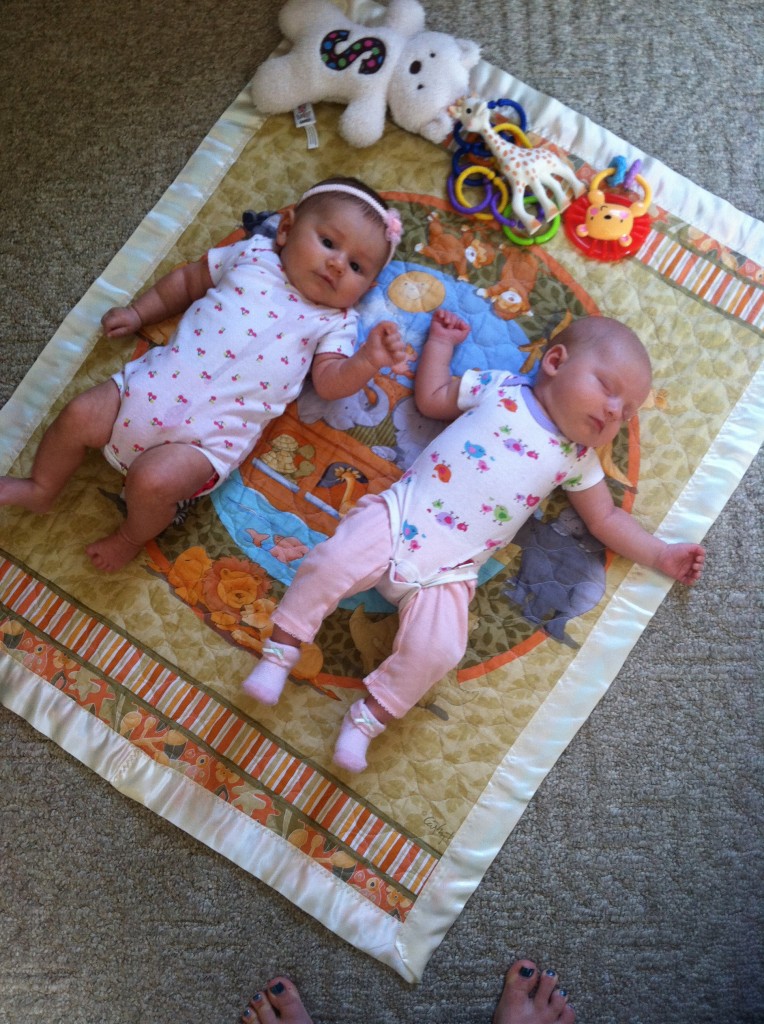 We tried flipping her on her belly. Nope. Sophia even gave her a couple nudges. Nope.
Then she was finally awake and alert and Vanessa and I had a blast talking to them and snapping so many pictures of these two cuties….!
On Friday we went to our alma mater, Cedarville to attend some of the homecoming festivities. One of the festivities is to watch the freshmen engineers try to get across the lake in a cardboard canoe that they built. Of course, as exciting as it is to watch freshmen engineers sink in the murky lake, this cutie still had our complete attention…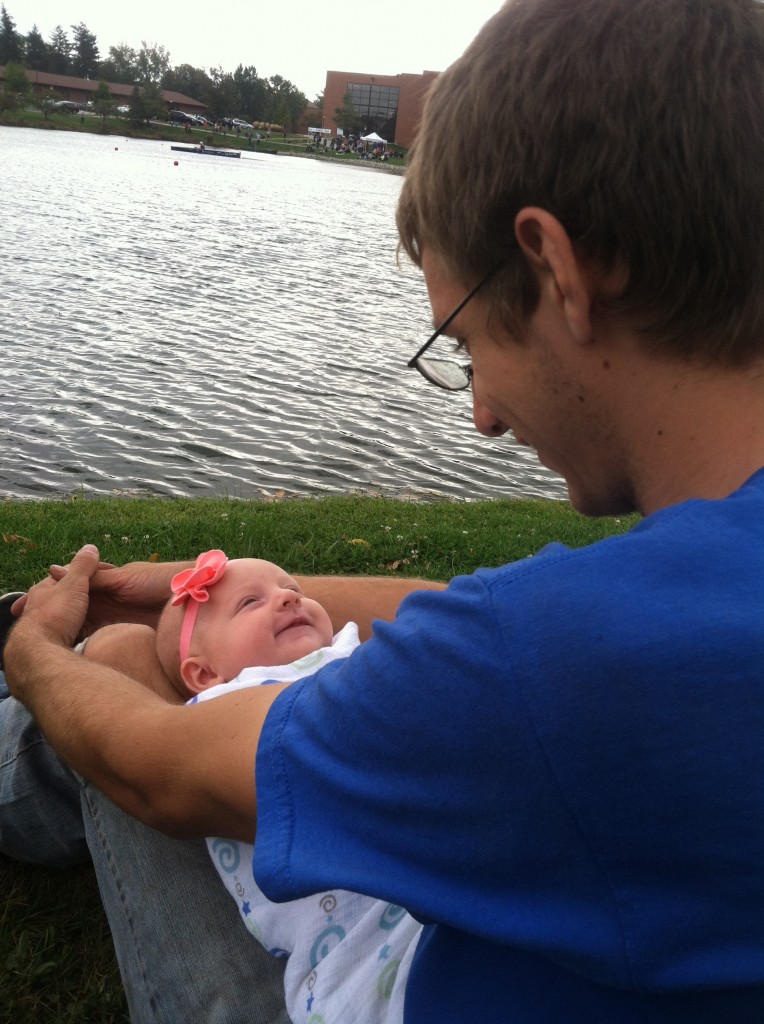 There go some cardboard canoes!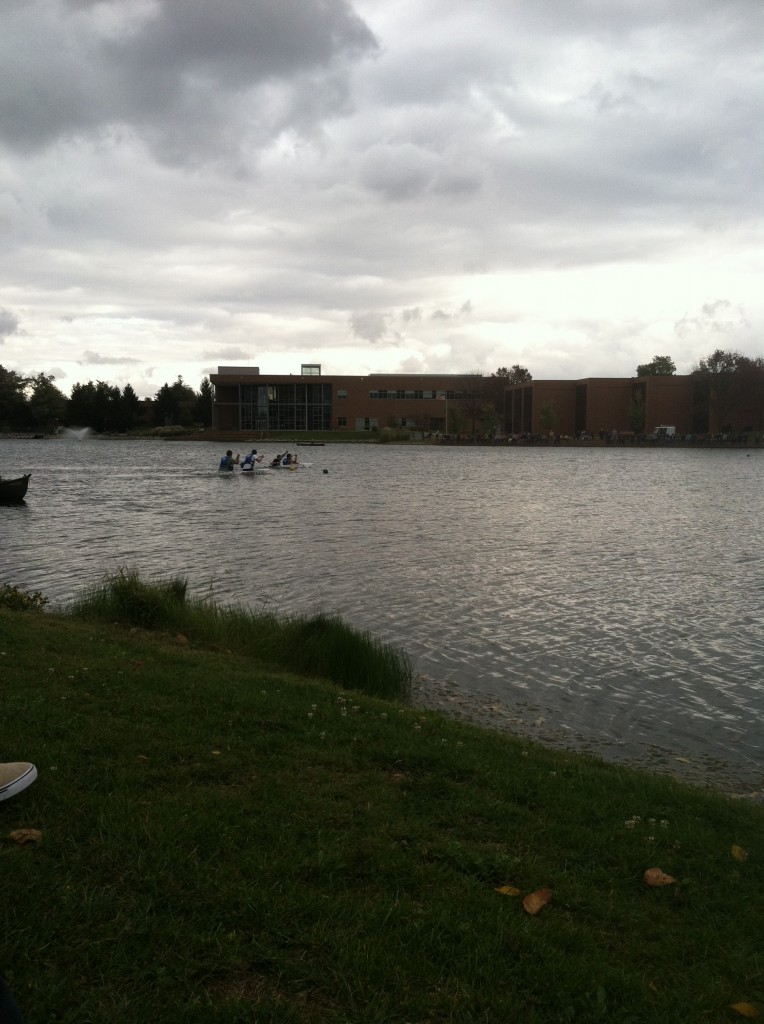 And "auntie" Rachel got to hold Tera for a while, too!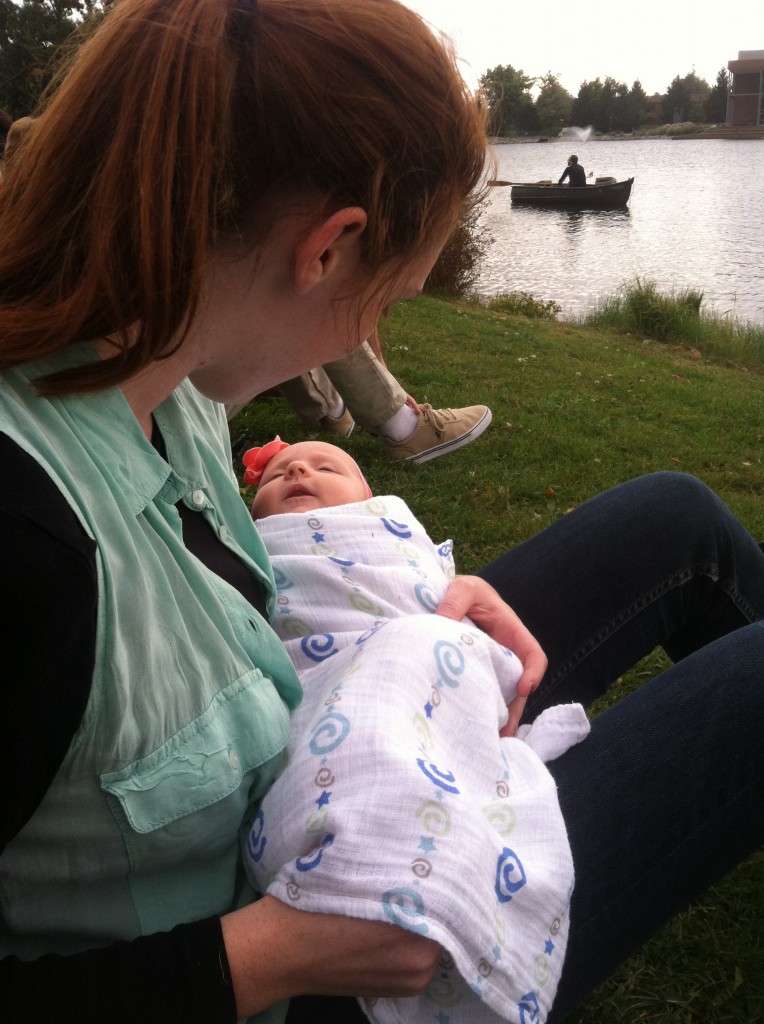 About 10 minutes into the event, there was a HUGE downpour, so we took shelter under the main building and waited for the rain to stop. Unfortunately, it never really did. Oh well. We had fun watching 10 minutes of the race and getting some social time in.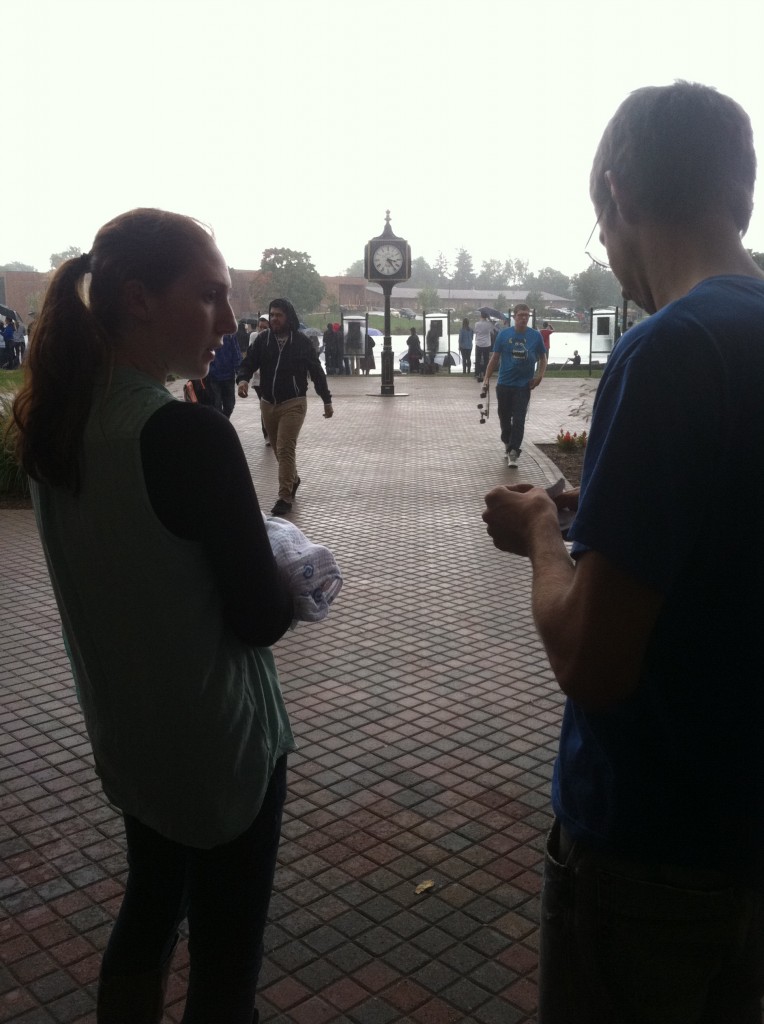 Tera got this adorable outfit from her Aunt Kelly. She got lots of compliments on it!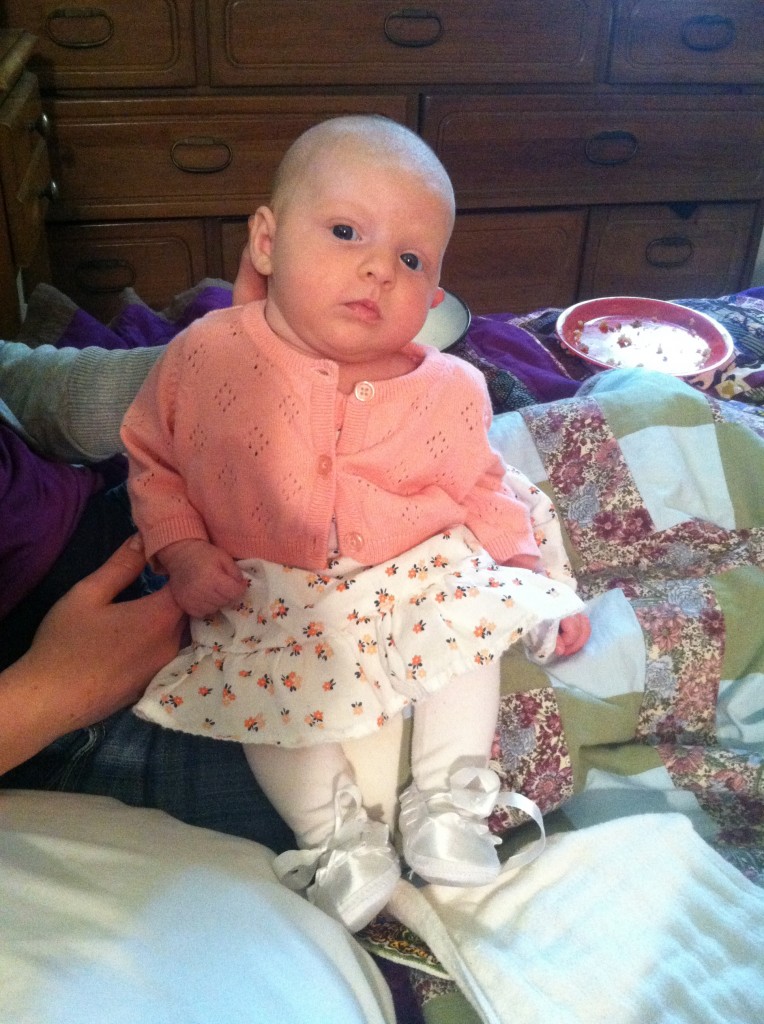 It has gotten really chilly in our house the past few days, so she was all bundled up. Isn't she CUTE????!!??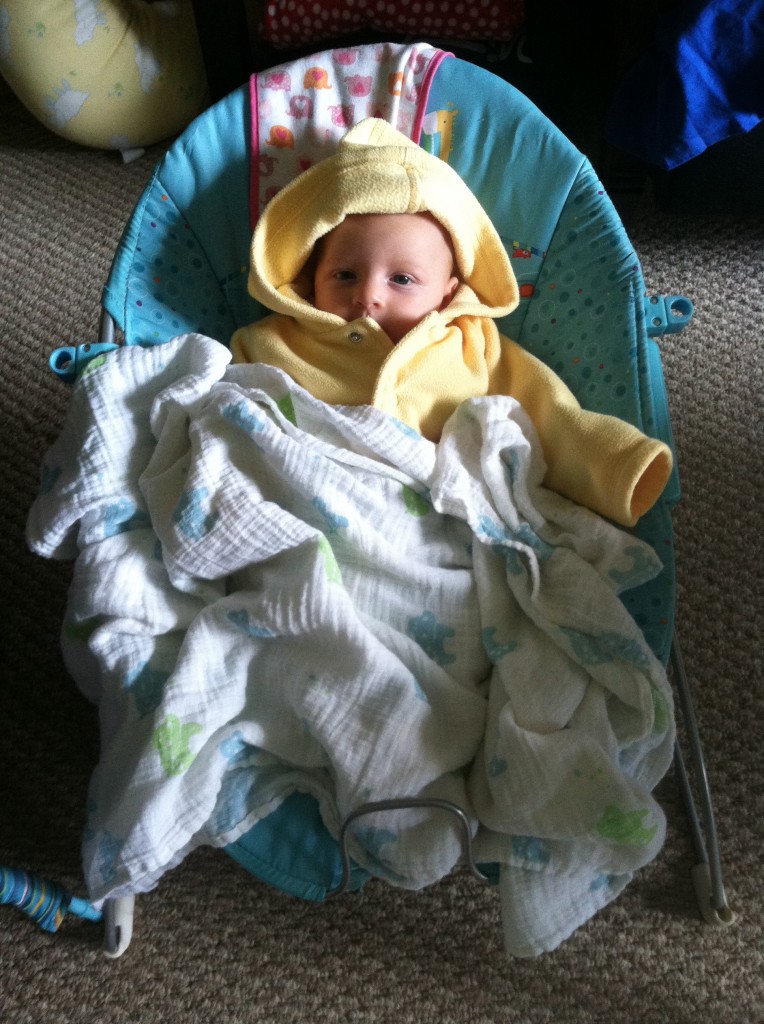 Tonight we had some college friends over. It's so much fun catching up on the lives of the friendships we built while at Cedarville. These two are expecting their first little one in the Spring, so it is great to share pregnancy and parenting experiences! Community is a blessing.
And that is all for now, folks! Have a great week!