Here we are again: another week has come and gone! I thought this week would be a pretty rough one…I spent all last week in the comfort of my in-laws home…I had TONS of help with Tera and I didn't HAVE to do any chores. I figured coming back would be a little bit tough, especially since Tera was getting her shots on Monday. But it turned out to be much, much better than I expected. Hallelujah for grace!
I'm sorry I haven't blogged as much this past week as I would have liked! Even if wasn't a HARD week, it was a busy and full week!
But I'll let the pictures do the talking…
Tera has been getting better and better at holding her head up! She still hates tummy time, but at least tolerates it for a few minutes.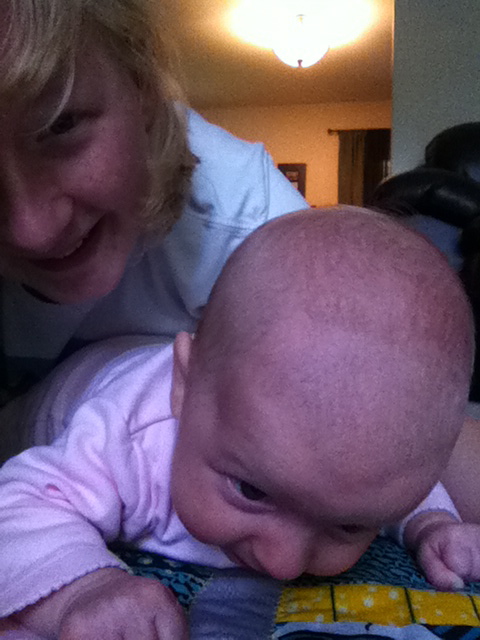 On Wednesday it rained all day, and then right around sunset the sun came out. I was standing at the kitchen window thinking, "I bet there is a rainbow outside right now", so I went out to check the mail..and there it was! It was actually a full arch when I first saw it, but by the time I came back out with my camera this was all that could be seen. Still, it was BEAUTIFUL.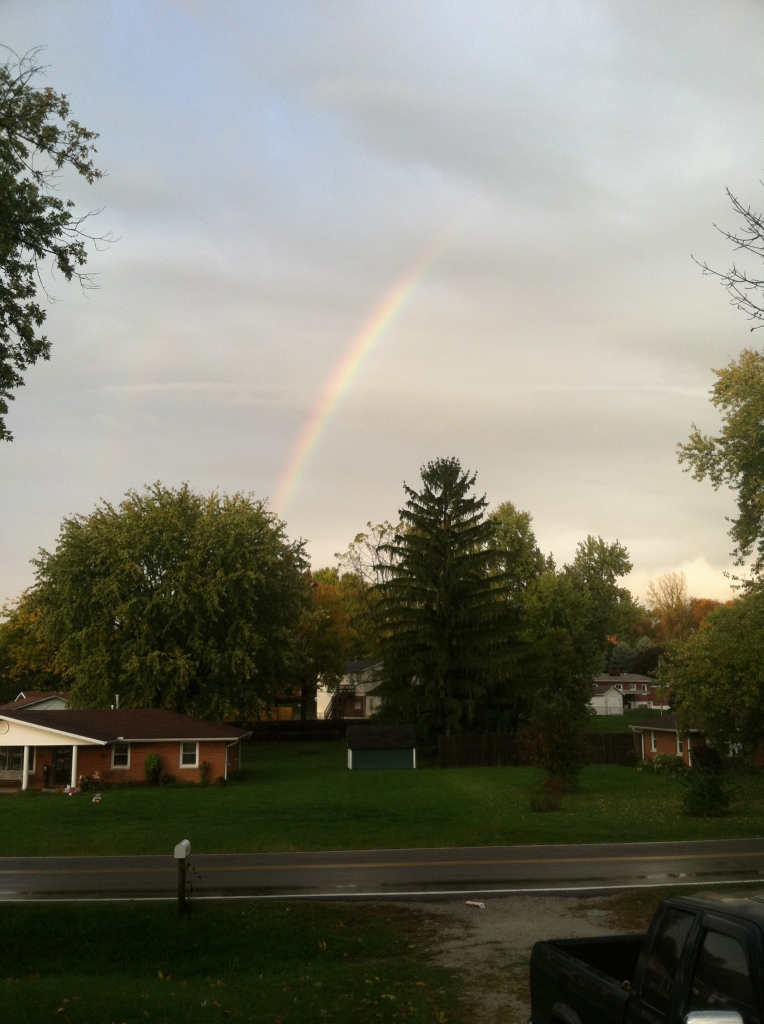 Tera has a hard time going to sleep at night on her own, so we have started swaddling her again. As long as we pull her arms in tight, she falls asleep. It doesn't matter if her feet are hanging out…lol.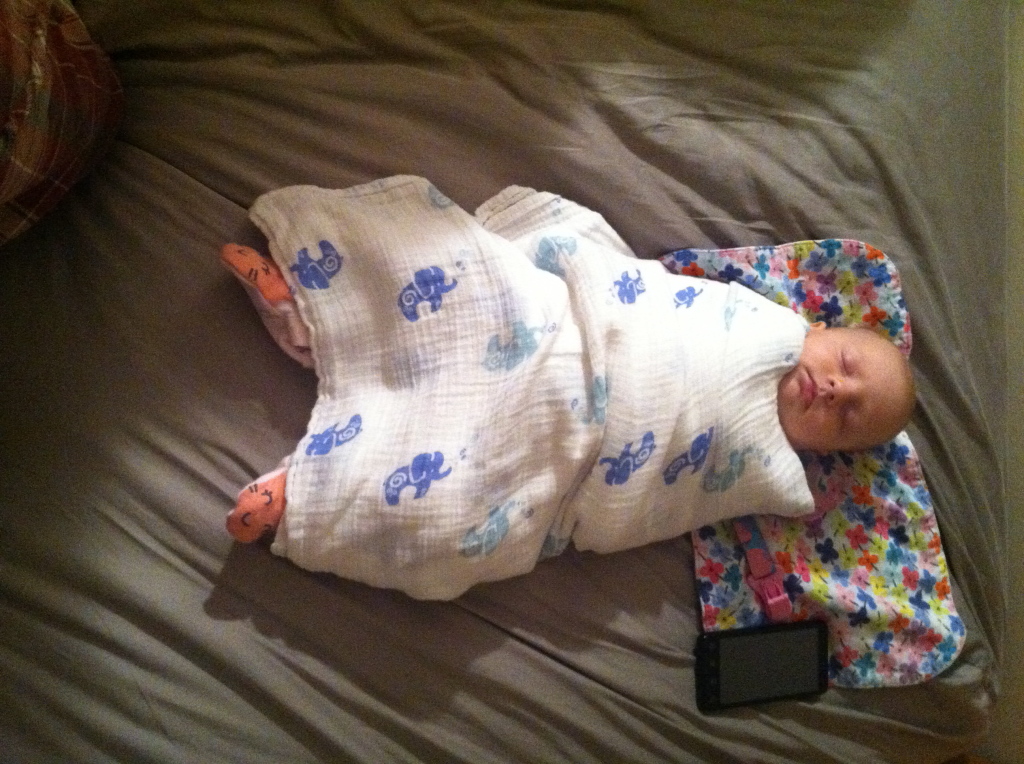 Tera loves bath time! And my parents bought her this adorable washcloth while they were here. It is a hand puppet thing, and I was making it talk to her. She loved it, and was smiling and talking back…!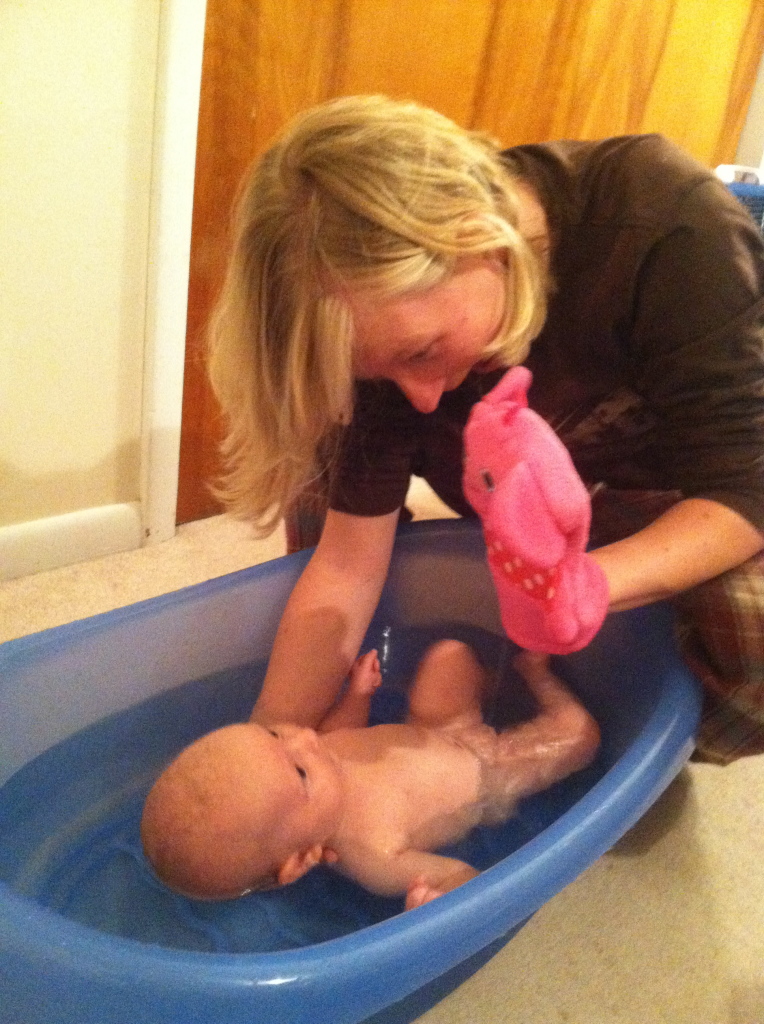 So cute.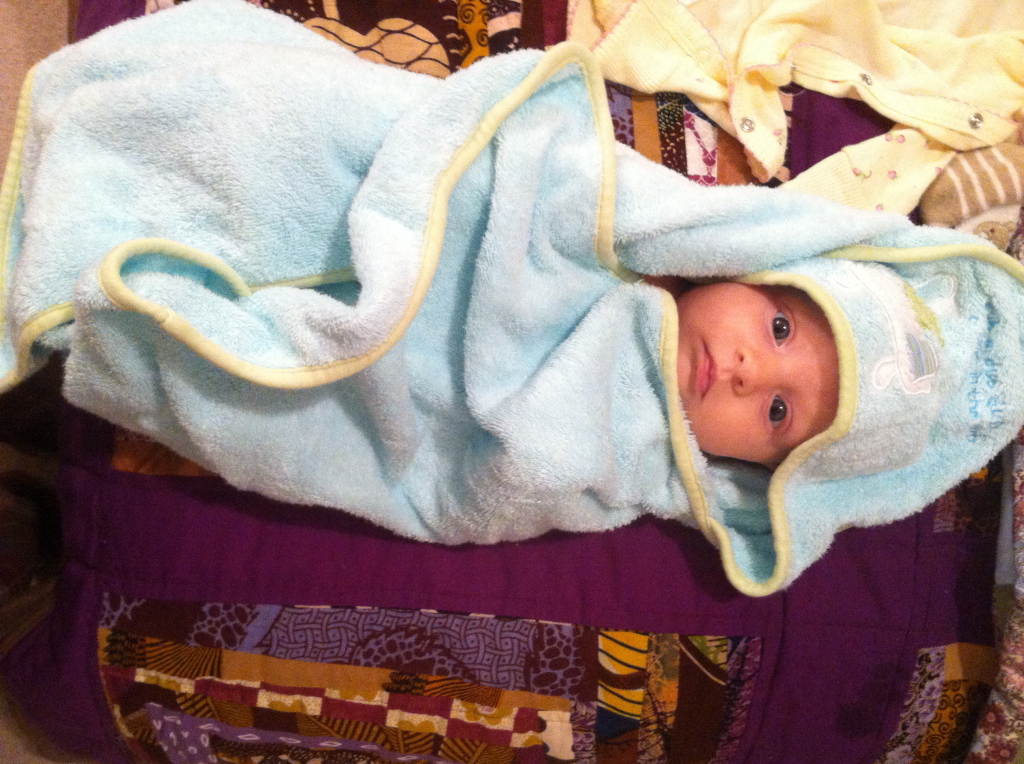 Again, so cute (she was falling over in this picture haha)!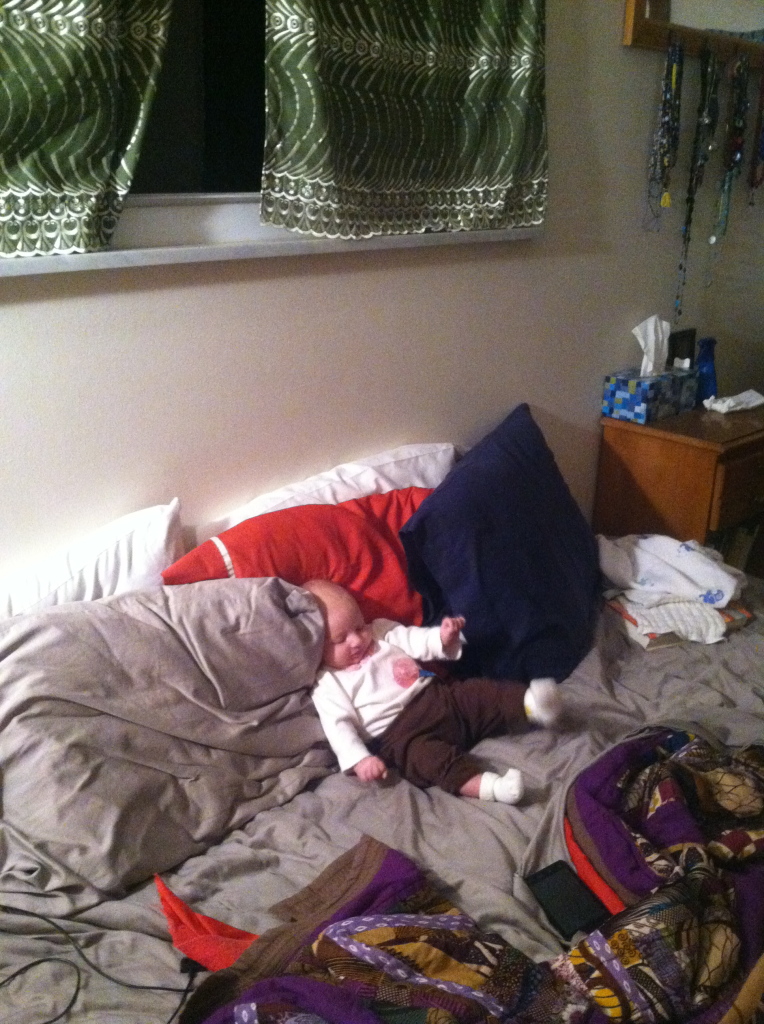 On Friday we planned a bonfire and invited a bunch of people over. The lawn really needed to be mowed before people came over. Since Theo mows lawns almost every day, I volunteered to do it. He said he could do it, but after I had a super frustrating morning I said, "I INSIST on mowing the lawn to get this frustration out!!!". It was way easier said than done. Phew, that *tiny* hill there is a doozy!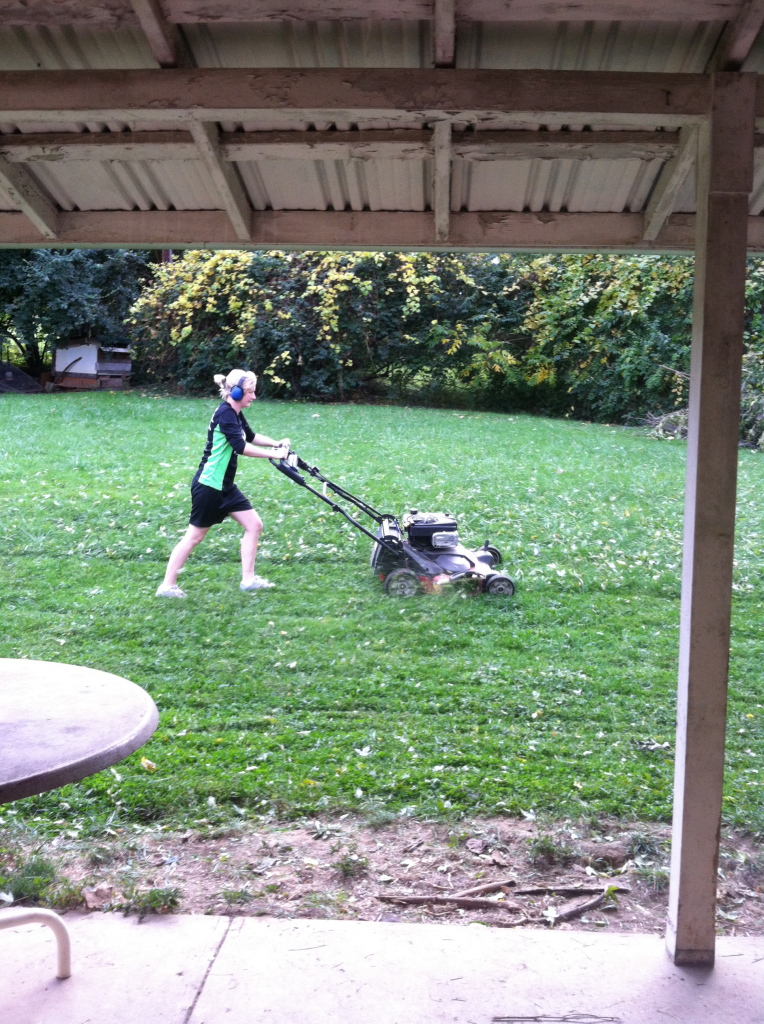 Daddy and Tera spending time together. She LOVES him. And, of course, the feeling is mutual.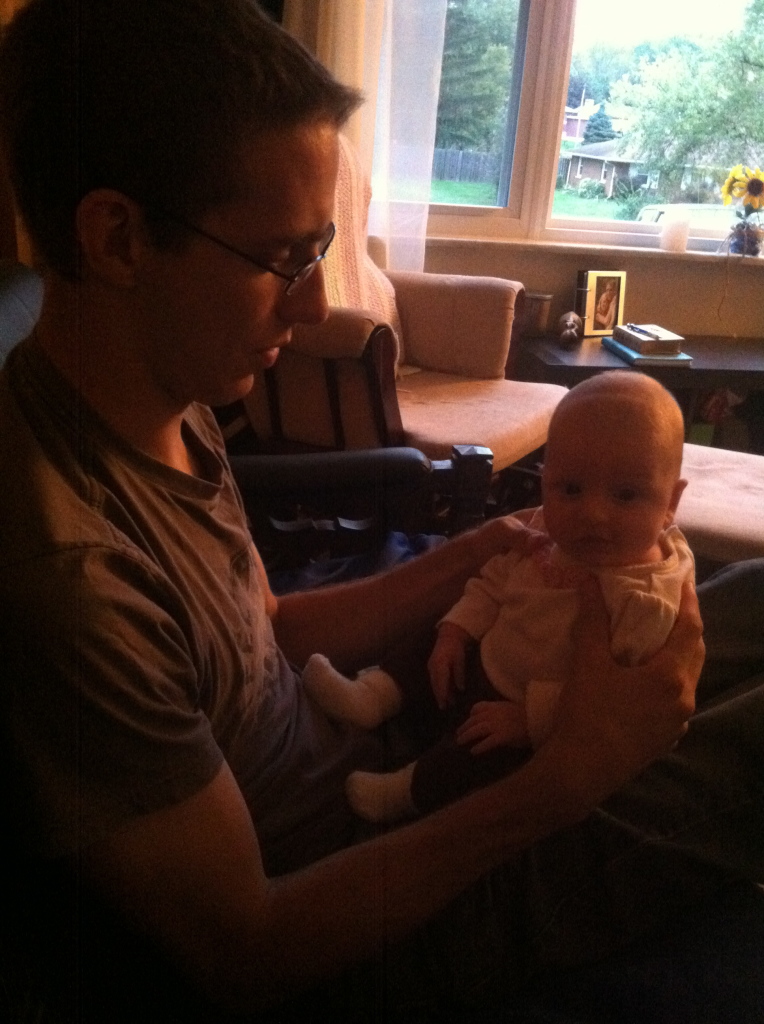 Daddy put Tera in a box! When my Mom saw this picture, she said, "Well, since she is already in a box you might as well ship her over to me!" haha.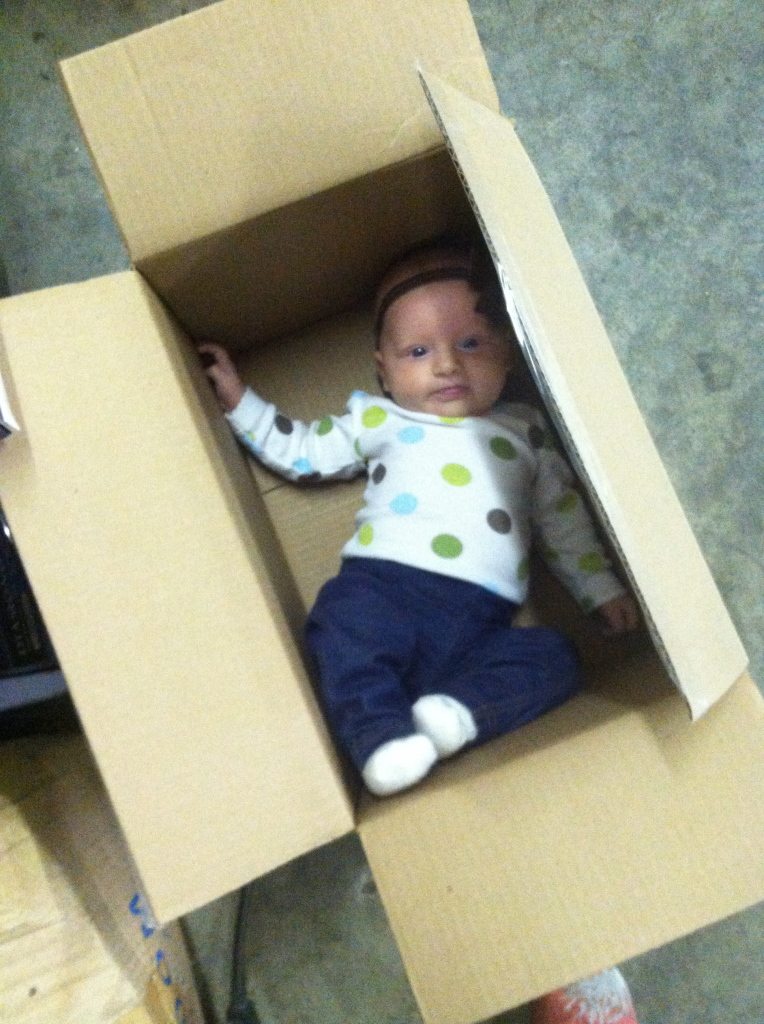 Tera and I drove to Columbus (1.5 hours) to visit Theo at work! He was working a Saturday shift, but his partner had the day off…so he was pretty bored at his station. We drove to see him, ate lunch with him, and then drove back. It was so worth the long drive. We miss him terribly when he is at work.
More tummy time with Tera…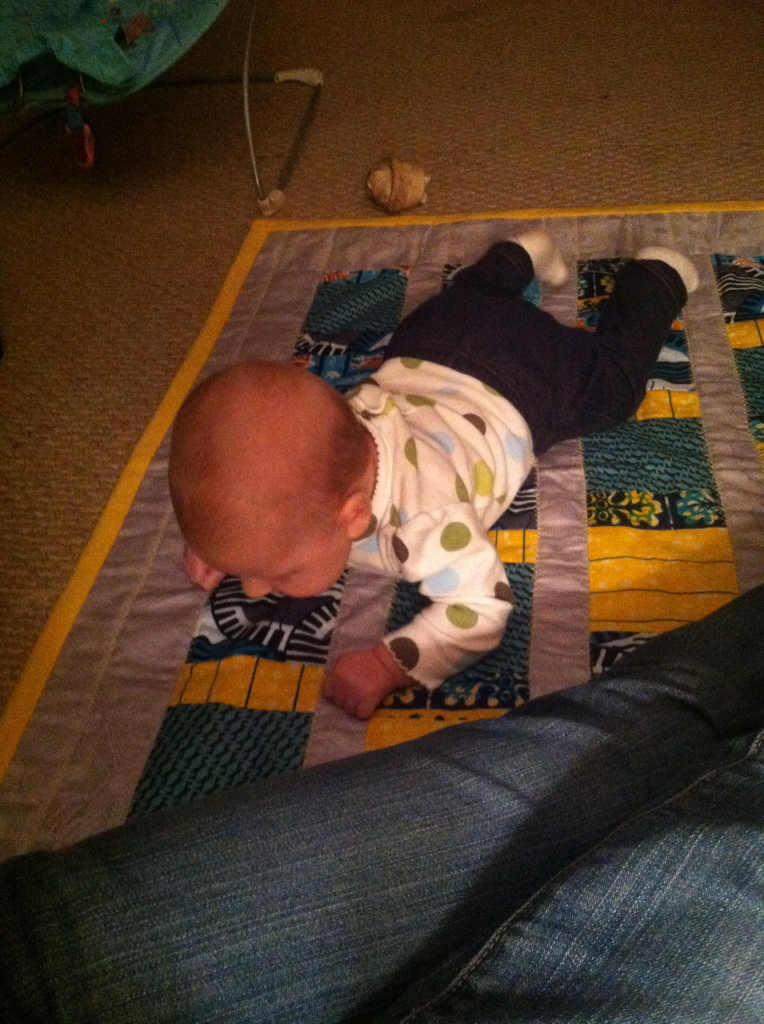 And she is holding her head up SOOOOO high! When she did this, I felt like such a proud Mom! I wanted to jump and shout and cheer and share it with the whole world (which I promptly did, of course!).
This is Moose's face when Tera cries. Oh dear Lord, please make it stop. Please make that noise stop.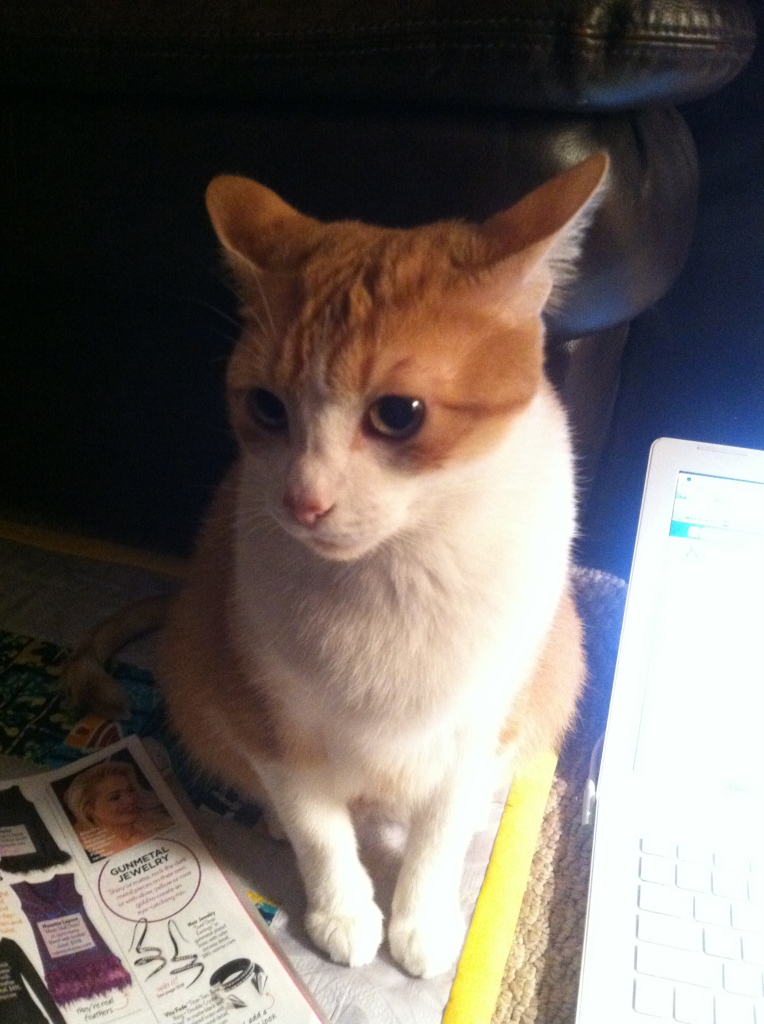 A week ago, we tried to put Tera in her bumbo seat, but her head flopped and flopped. Today I put her in it, and she sat in it and held her head up without any help! Eeek! Another proud Mom moment! She stayed like that for a while, and was even turning her head side to side without it flopping forward or back.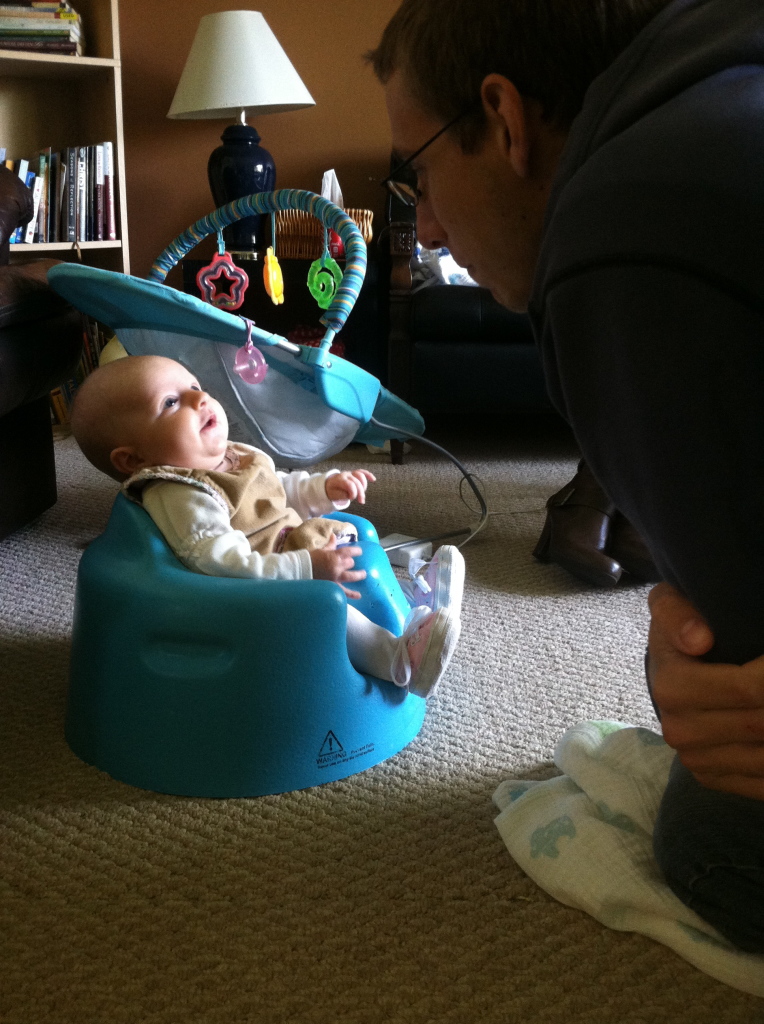 And then we went for a walk! Ha, I just love all the different actions going on in this picture. And don't worry…Cyrus does not step on her.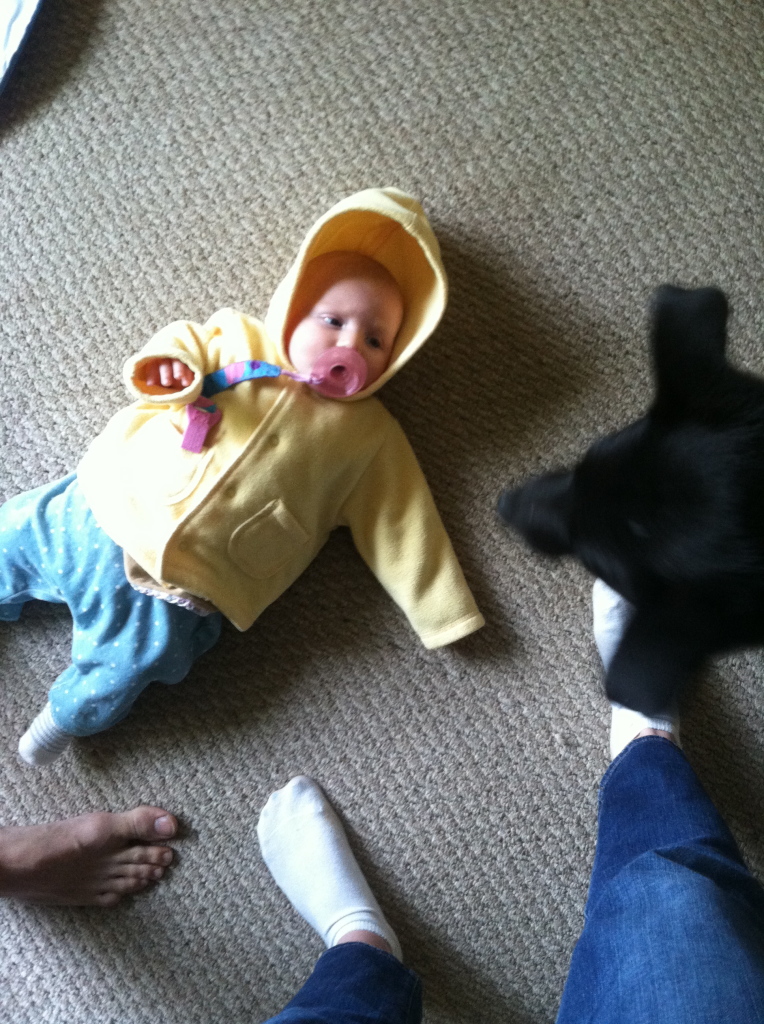 And that is all for now! I have some new posts rolling around in my head that will hopefully make it onto the blog sometime soon…so stay tuned!