Here we are again with Thursdays Question!
C'mon folks…I need more participation! Answer the question by leaving a comment in the comments here or on The Glorious Mundane's facebook page
Today's Question:
What are you currently reading?
I used to be such a great reader. I could put away a book in a day…two days max. You're probably thinking that I will now say, "but then I had a baby". But that is actually not what I was going to say. Having Tera did not give me less time to read. Moving to America and going to college sure did, though! For the last five years, I have grown out of the habit of reading all the time. But since I was around 35 weeks pregnant, I have tried to pick the habit back up again. Now, I'm trying to make sure that I do something other than stare at the iPhone while I nurse Tera. I have also scheduled a weekly library trip for Tera and I, so I am really trying to do more reading!
I am currently reading two books, What to Expect the Whole First Year and The Interestings. The What to Expect book is SUPER helpful, and as I read it I always think 'oh good! It's not just me…that is perfectly normal!' The Interestings is…interesting. It is one of those books that is not overly enthralling, but I keep reading it just because it has enough of an interesting plot that I keep on reading.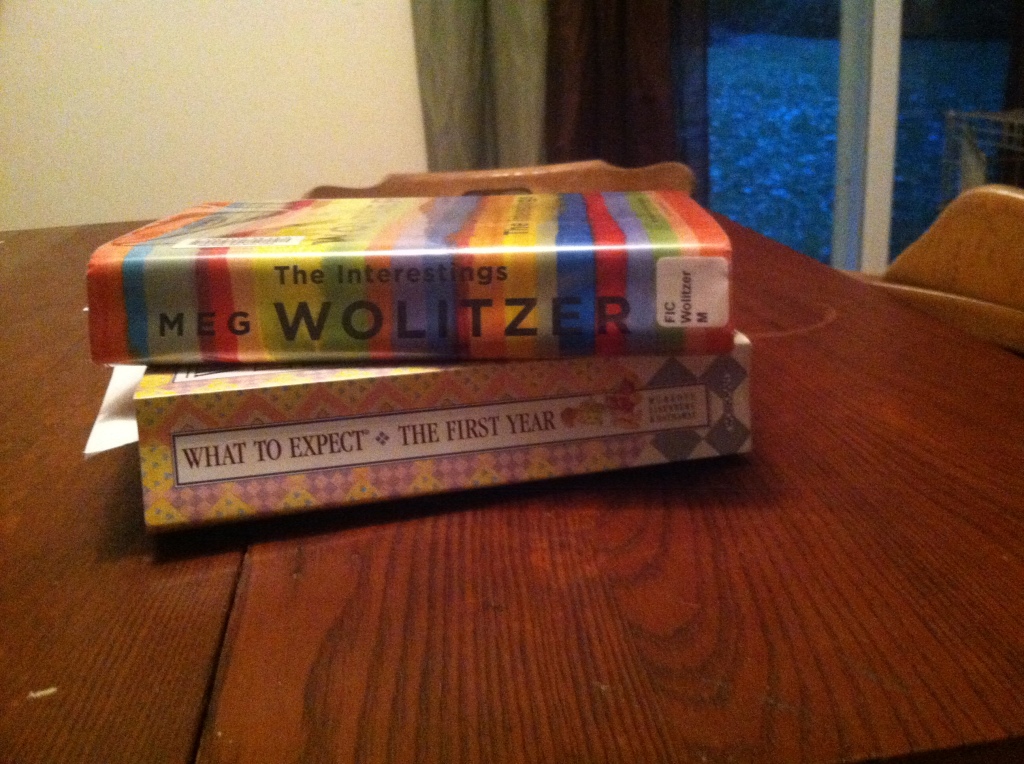 I went to the library today, and I have 30 things checked out. Yes, 30. I just LOVE libraries, and I do love reading…but I have a hard time not getting distracted by other things (*ahem* the internet) when I have a chance to sit down and read. So, here is just a peek at the 30 things that I have checked out….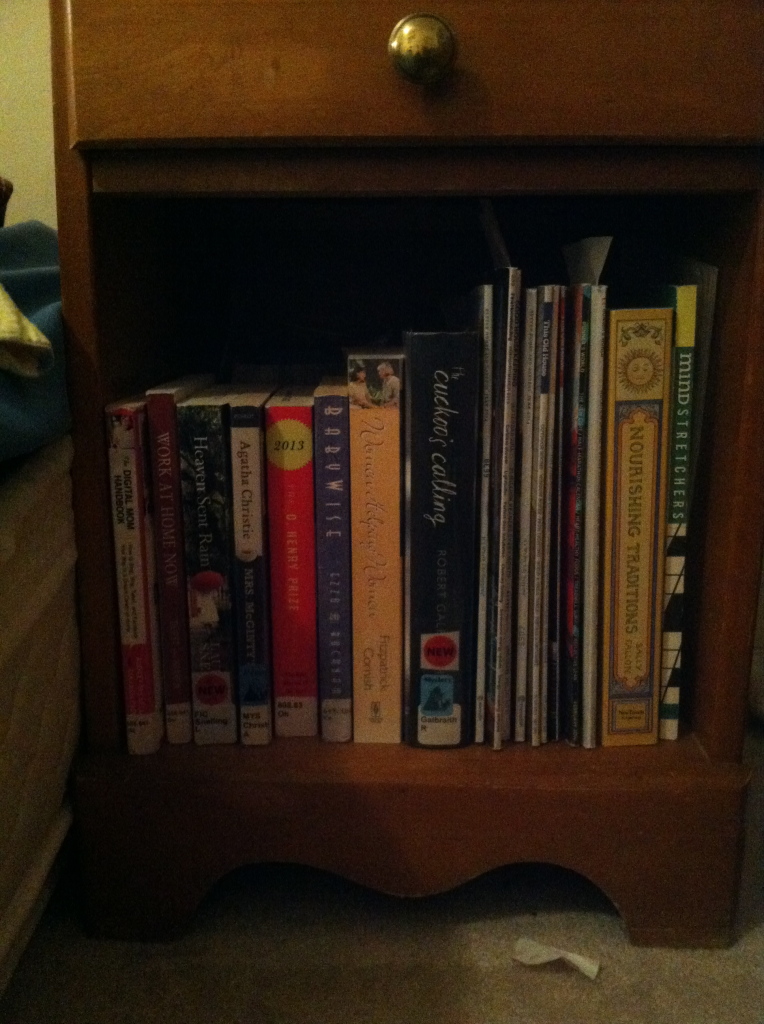 – 2 books on blogging
– a book on baby sleeping (Baby Wise)
– The Cuckoo's Calling
– An Agatha Christie mystery
– Women Helping Women
– Heaven Sent Rain
– Nourishing Traditions
– Mind Stretchers Puzzle Book
– a bunch of magazines, including This Old House, Better Homes and Gardens, Runners World and Cooking Light.
So what about you? What are you currently reading?