Weekly Wrap-Up: otherwise known as an overabundance of pictures of Tera! Ha!

I didn't do a weekly wrap-up last week, so I'll include pictures from the last two weeks. They have been pretty typical of our regular weeks..mostly boring days, with a few overly exciting days thrown in!
Theo was teaching her how to exercise. I think she was drooling when I snapped this picture, but I think it looks hilarious!
We had our Discipleship Group Thanksgiving feast. A sweet time of eating, fellowshipping, praying and even crying together. We have been blessed with this group.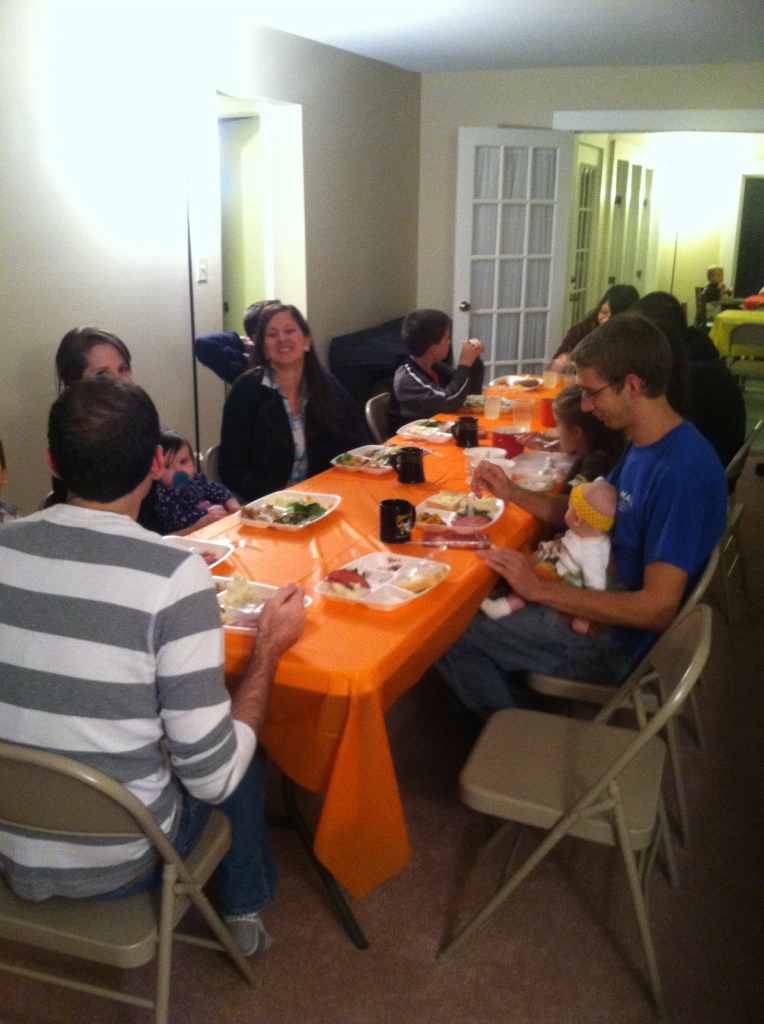 Theo tried to get Tera to partake in some Thanksgiving ham. Ha.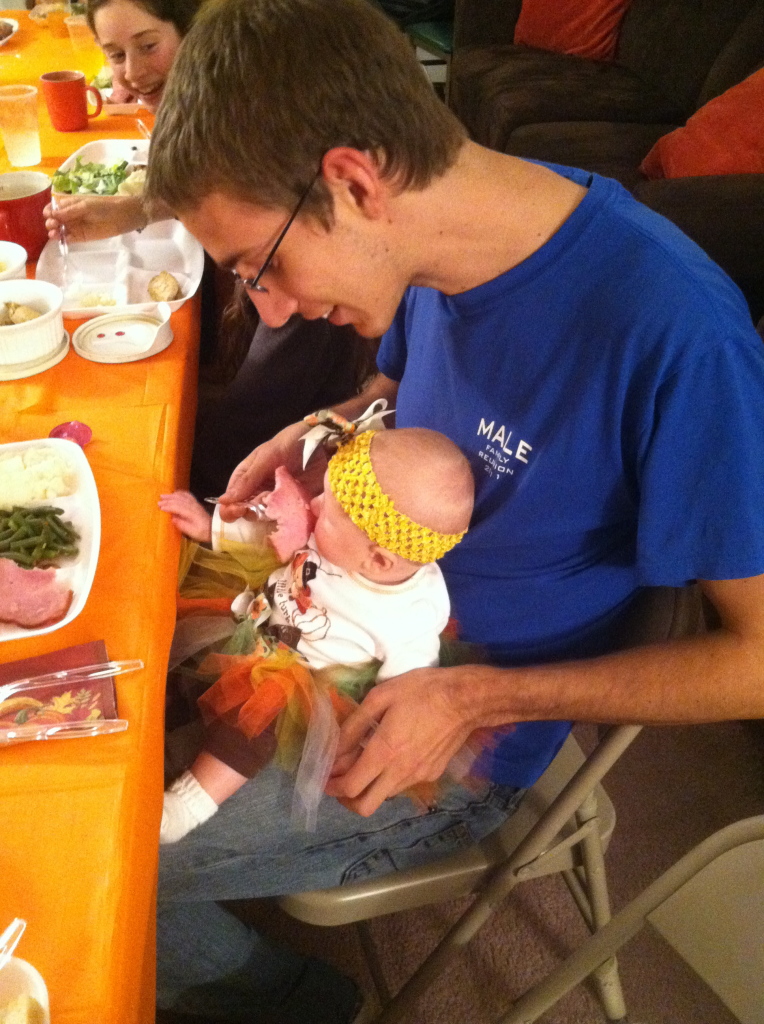 She is just so ADORABLE!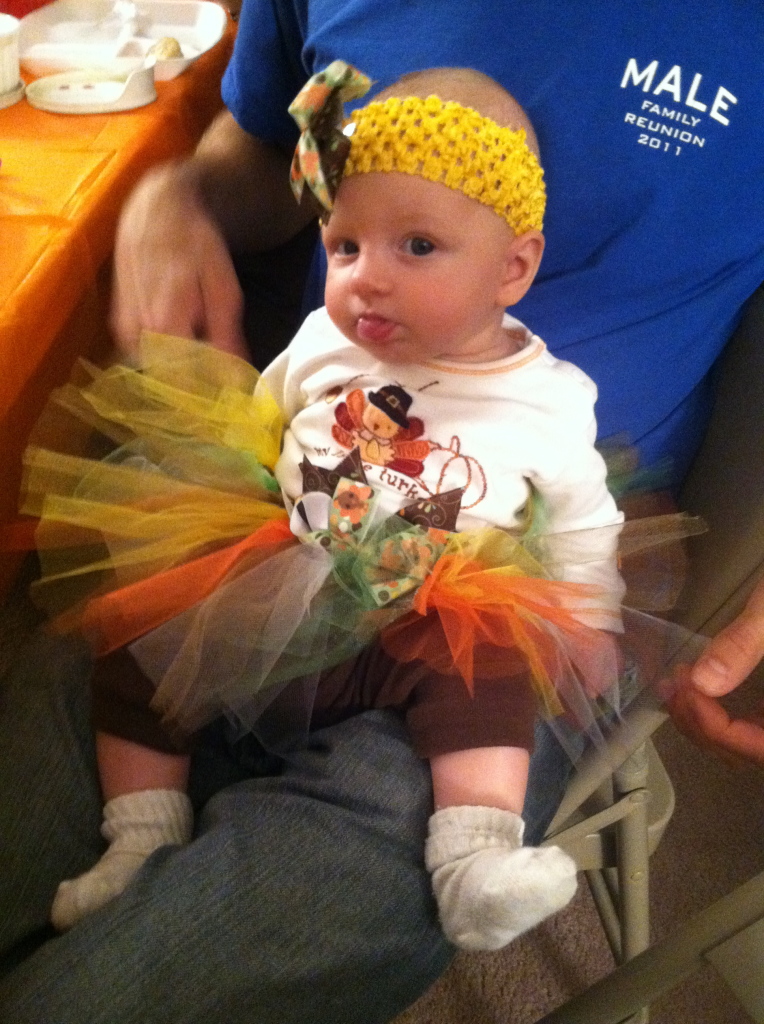 One day, I was working on cleaning out Tera's room. She has this uncanny way of growing out of clothes really quickly….
So I found this headband, and I wondered if it fit her, so I tried it on her head. I turned back around and kept organizing, but heard her fuss and cry out a little bit. So I turned around….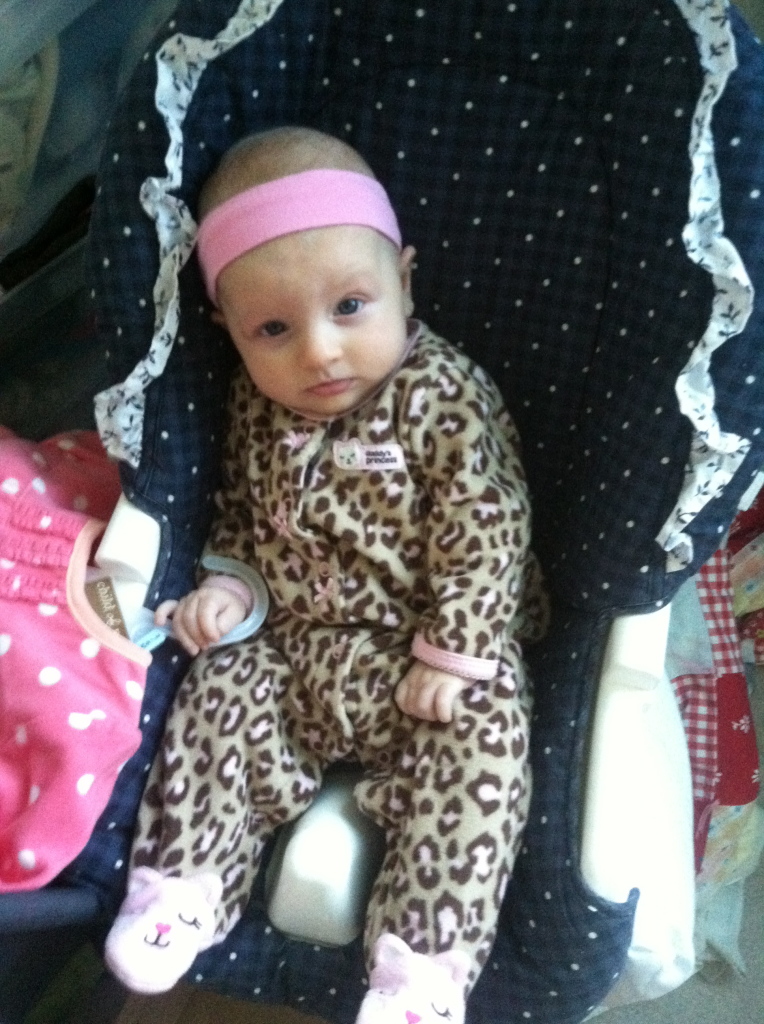 …and saw this. Hahahahaha. Poor thing.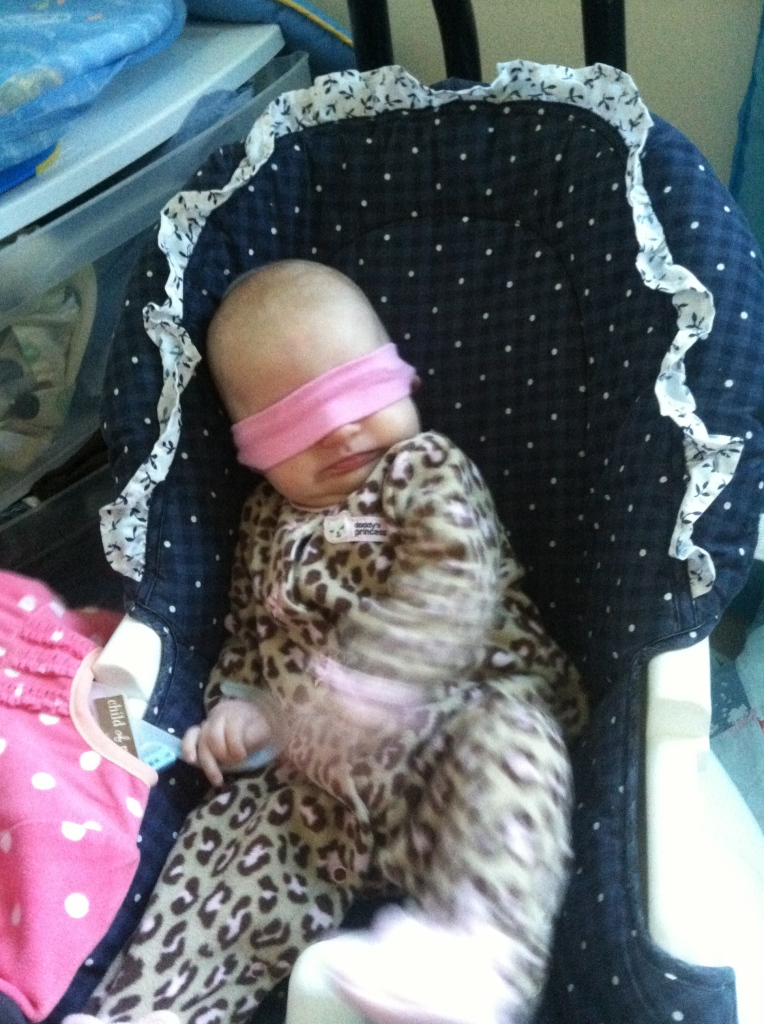 On one of the nights that Theo was at work, I went over to Uncle Duane and Aunt Natalie's house for dinner. Tera was just talking and talking to Aunt Natalie. She was SO loving the attention from her dear great-aunt!!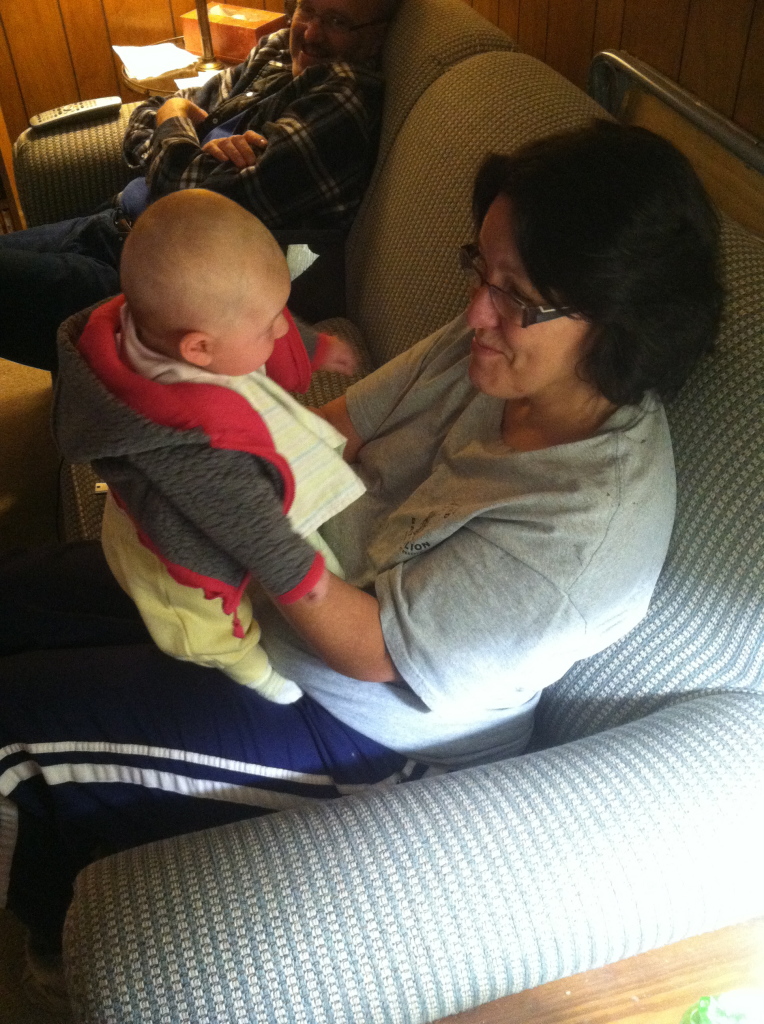 Tera loves standing up. Obviously, she can't do it on her own, but she loves it when we stand her on our lap or even just stand her on the floor.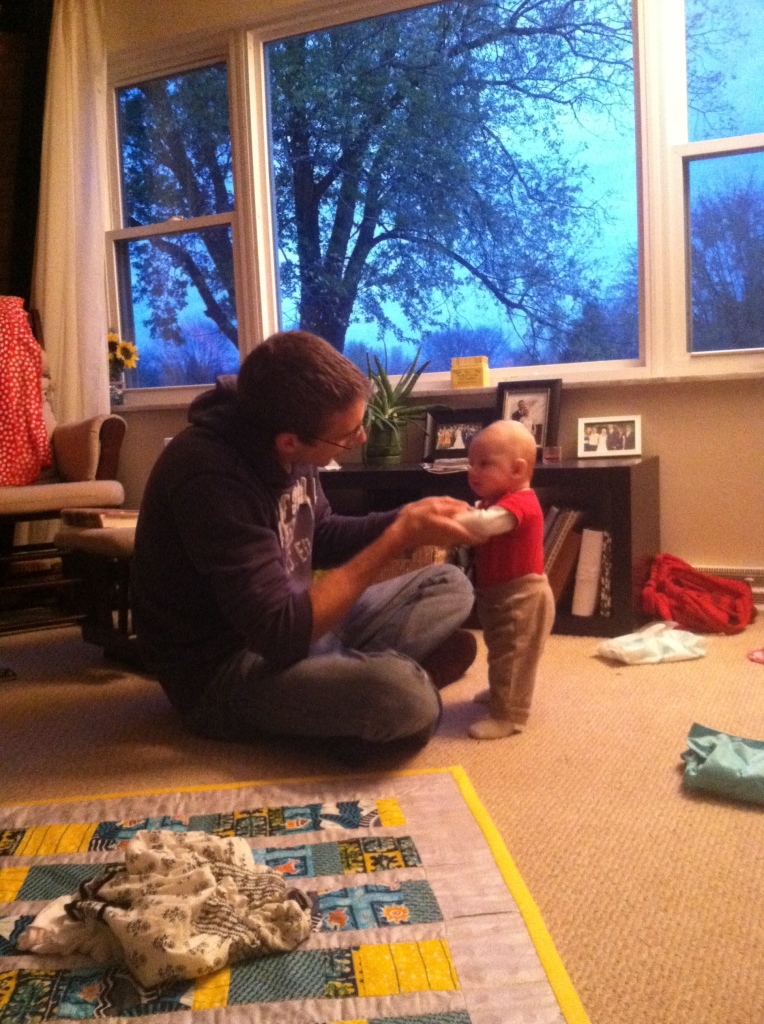 These shoes.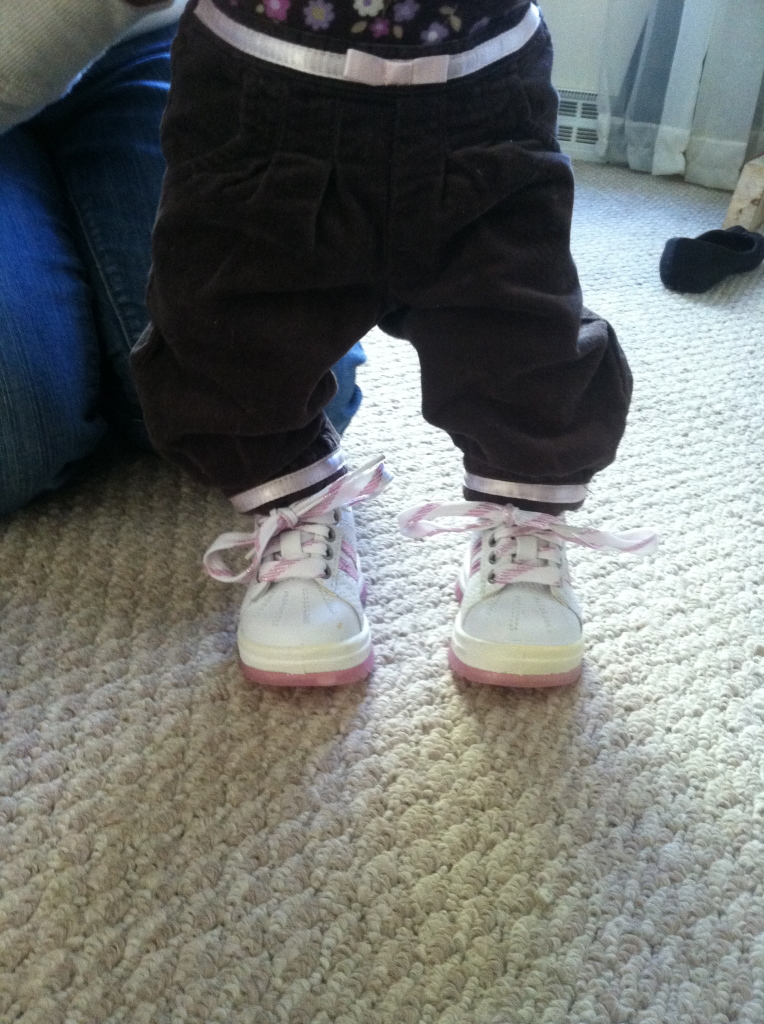 My adorable baby girl.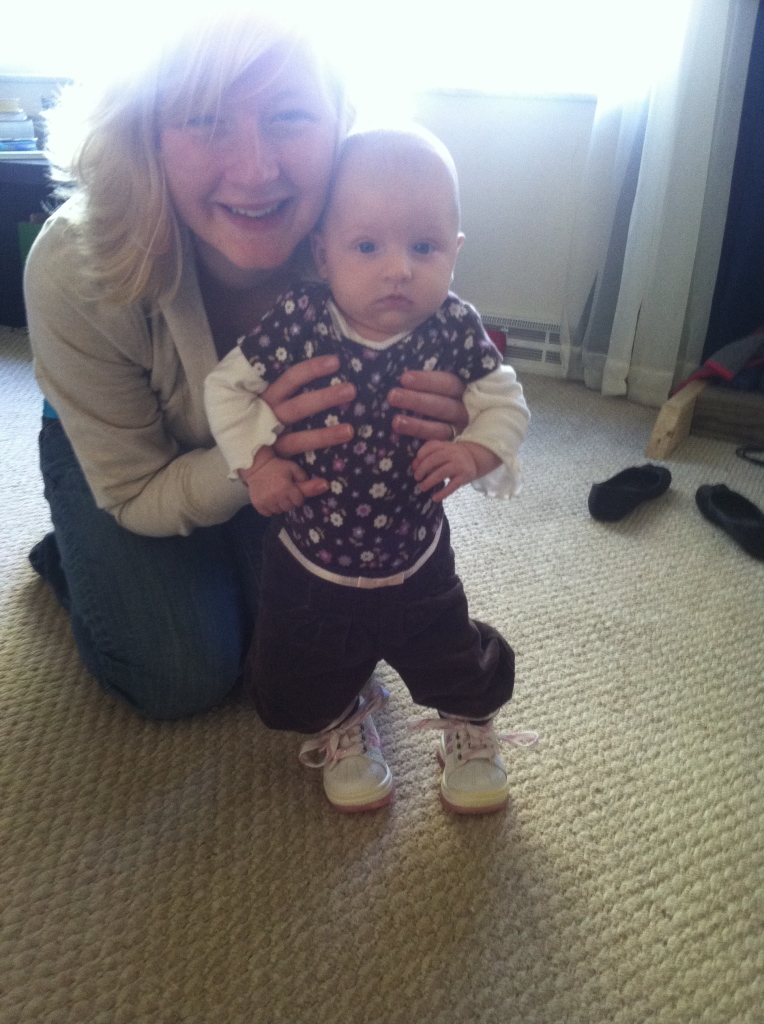 Theo and Tera were playing backgammon. Theo would roll for both of them and move the pieces. Tera clearly had no idea what was going on…but she won! It will be so fun for Theo when Tera is old enough to actually play some games!
Tera loves her bumbo!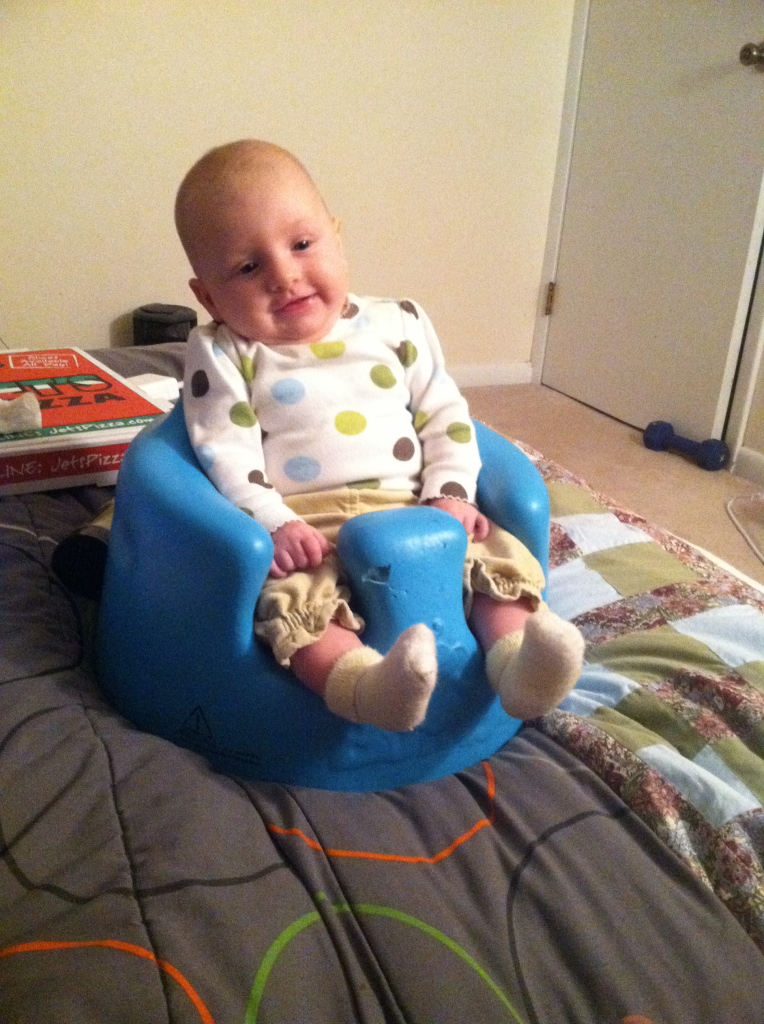 On Wednesday, both Theo and I had to go to work. I talk a little bit about that decision here. My friend Jess volunteered to watch Tera. Tera did great, and Jess did great, too. Trevor had a little bit of a harder time, but I think that he did great as well. Like I mentioned above…our church family has been absolutely wonderful, especially in helping us out with things with Tera.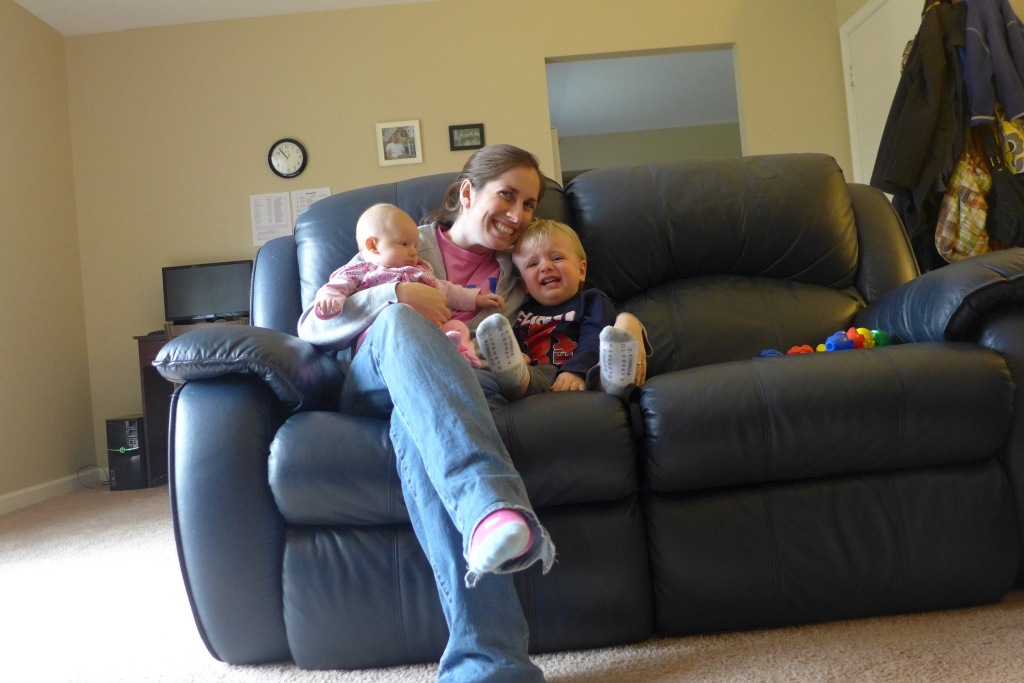 Tera is getting good with tummy time, too! She hasn't rolled over since that one random time she did it, but she is getting really close!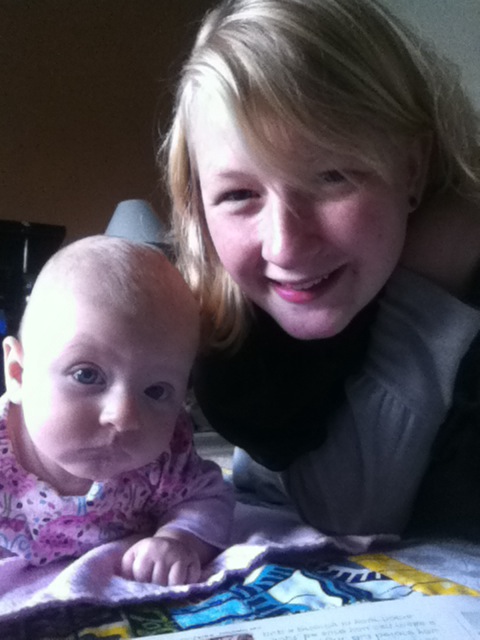 Theo worked a 24 hour shift, and Tera and I were getting very tired of being cooped up with each other. Then my neighbor brought over some chili for me to eat. It was a blessing. Tera is staring at her toes here.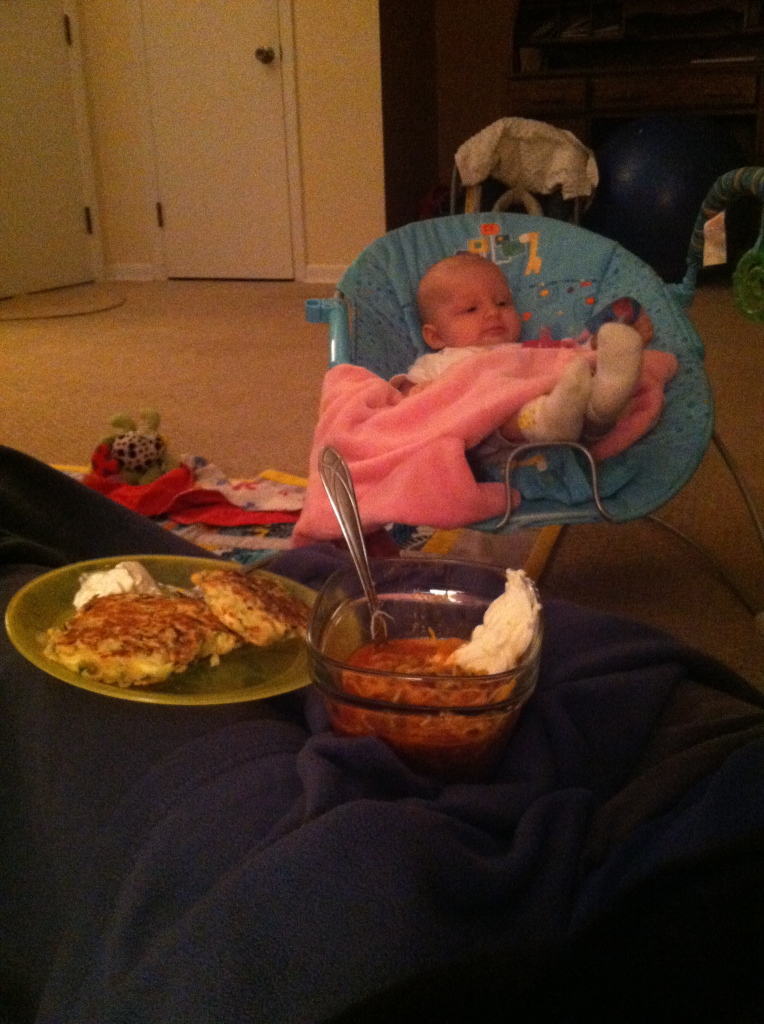 It has snowed! There is no snow on the ground, but the snow has come down a few days this past week..
This was Tera's first view of snow! She was not very impressed.
Tera loves bathtime. And sticking out her tongue.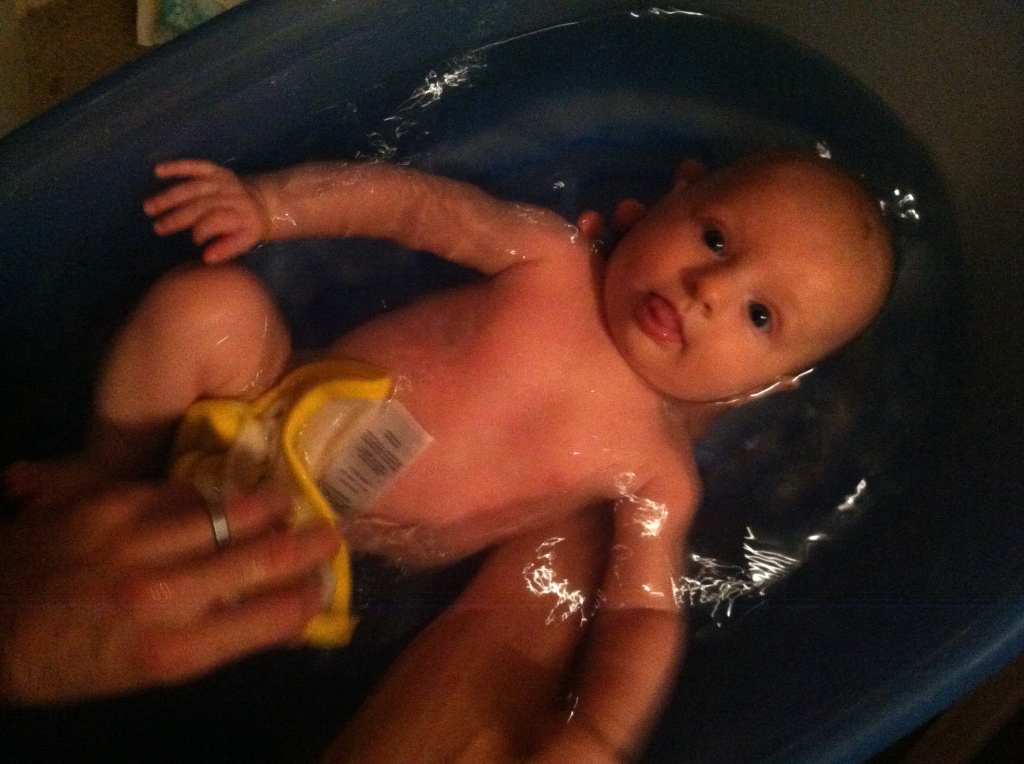 Theo's brother and sister-in-law arrived on Friday. They will be staying with us for a couple weeks as they get ready to head off to Africa! It will be fun to have them around as they prepare for this final step. Tera is getting tons of cousin love! They love her and she loves them!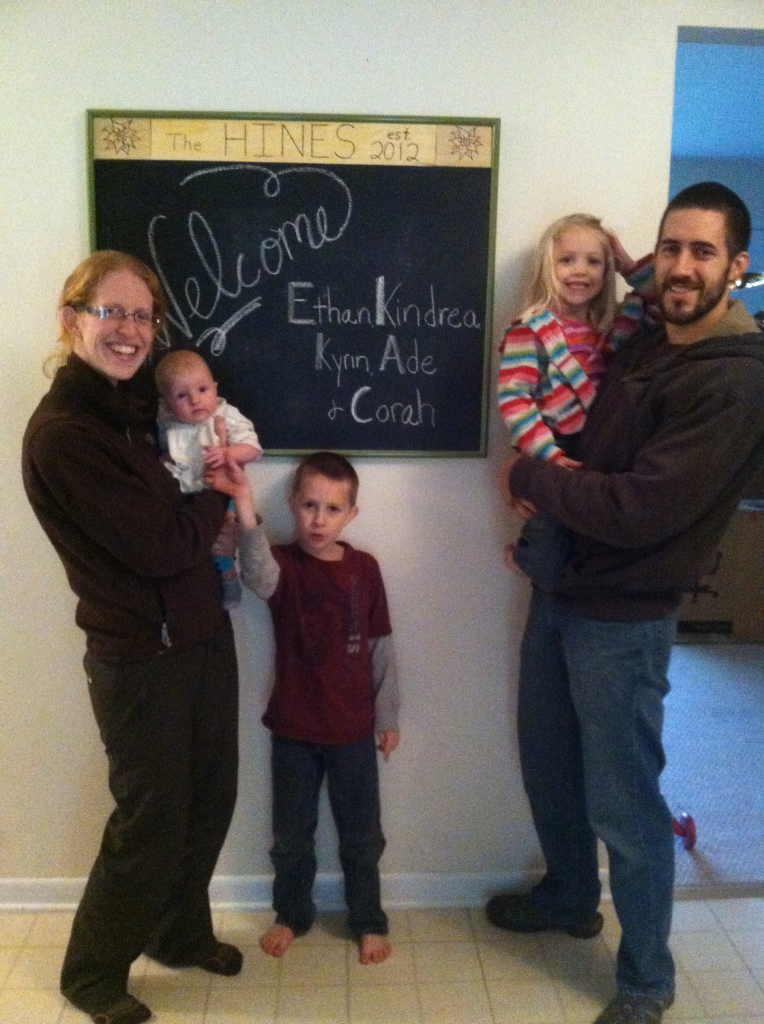 Tera and I had a crazy day on Saturday. You can read all about it here.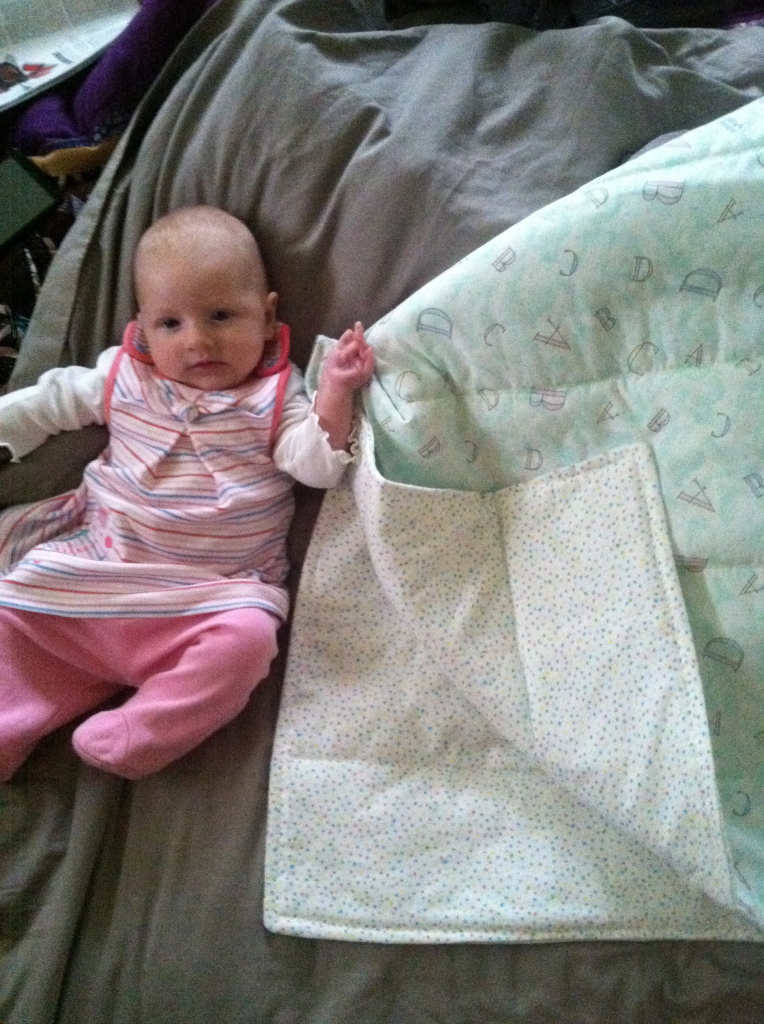 ….And that is a wrap! How was your week?