Let's play a game.
The game is called "How Much Can the Hines Do In 1 Week?"
How much do you think we can do in one week? Well, here is a little look at what we have done in the past week (and none of these pictures show the fact that Theo worked 24 hour shifts on Tuesday, Thursday and today). Some of these pictures go back 10 days or so, but most of them are within a week of today. Crazytown.
1. We moved all our stuff into our house.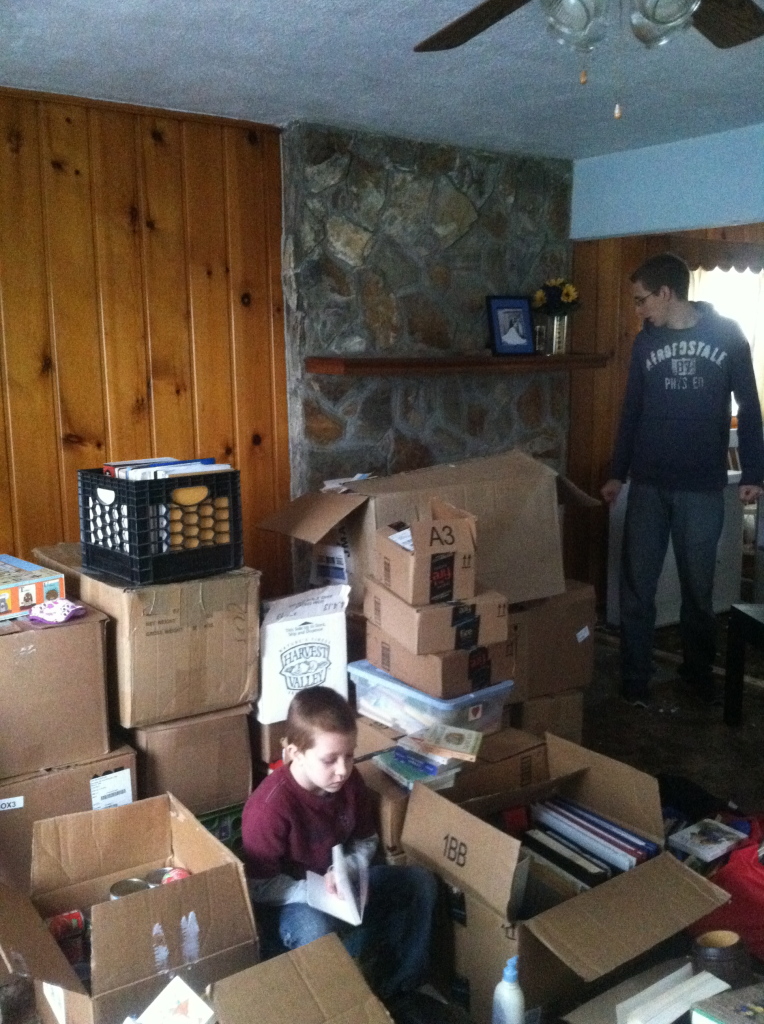 2. We spent some quality time with Ethan and Kindrea and their kids. The cousins loved being together!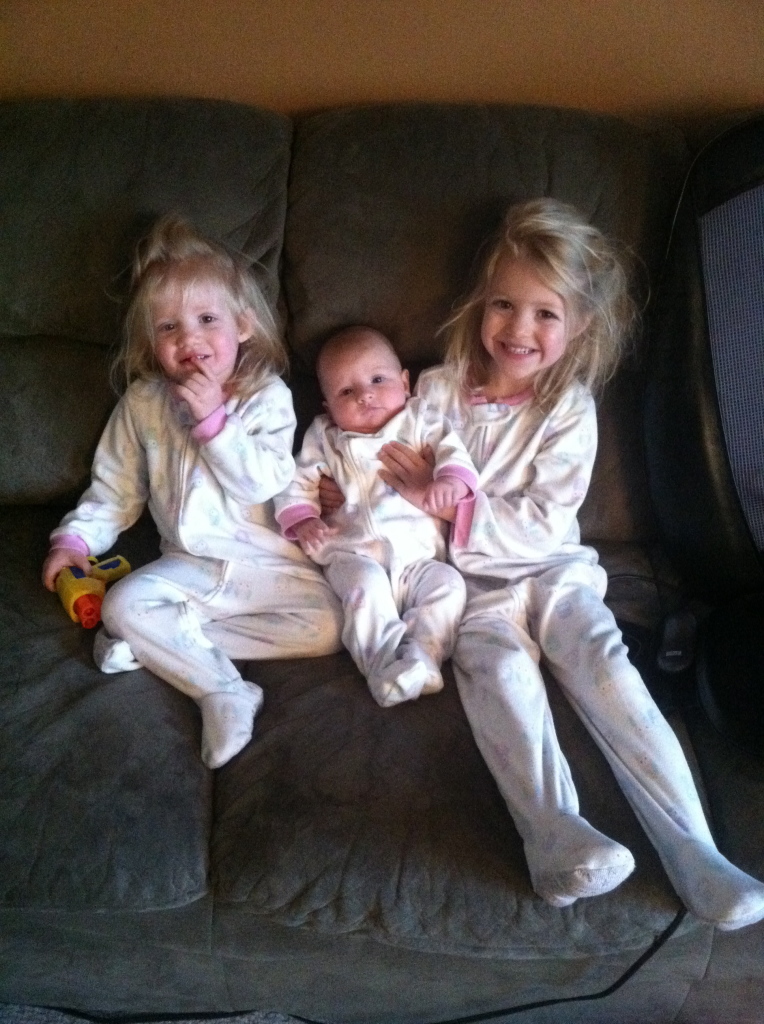 3. We drove Ethan and Kindrea and the kids (and all their stuff for 3 years in Africa) to the airport. It was a very sad goodbye.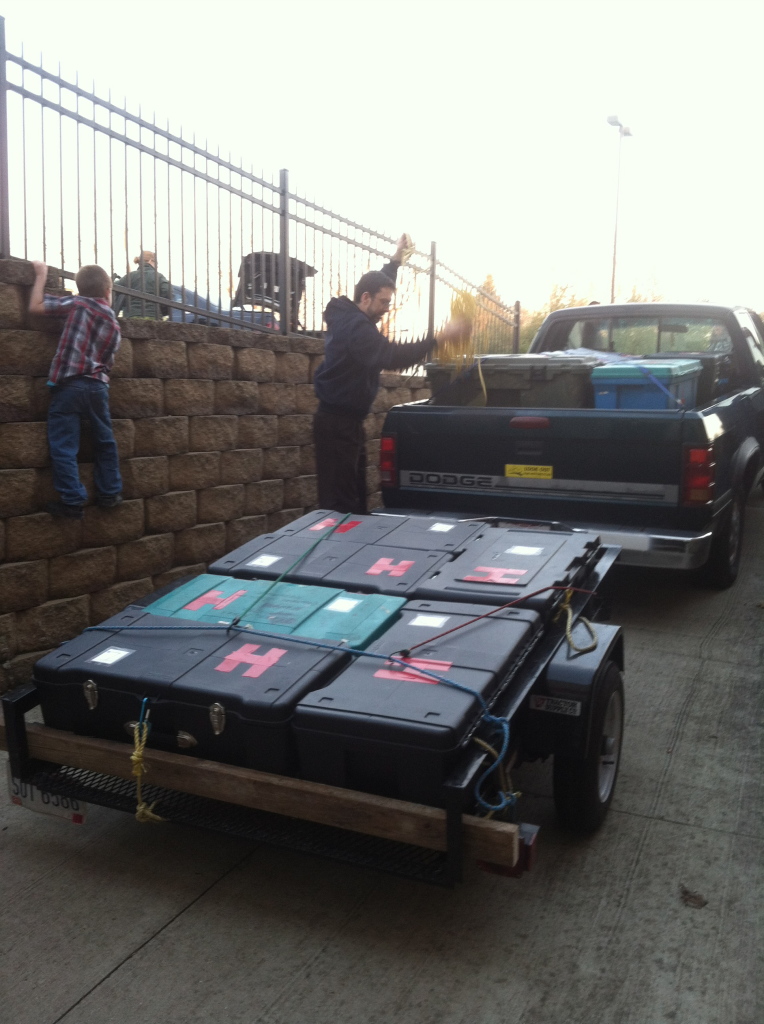 4. We started sleeping at our new house. I was so overwhelmed by everything. My bed was literally the only thing not covered in boxes and junk. I HAVE to be organized somehow, so I made the bed. And Tera was still in. I was just seriously desperate for something organized!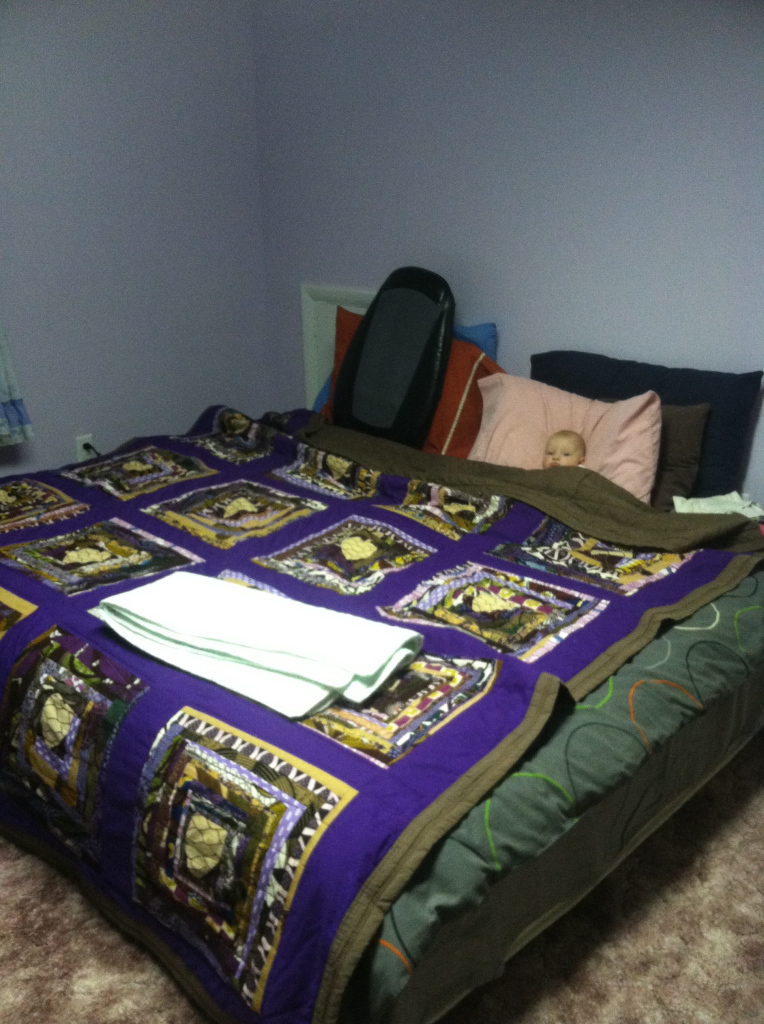 5. I unpacked. And unpacked. And unpacked. We still have so much to unpack. But at least now our house is livable.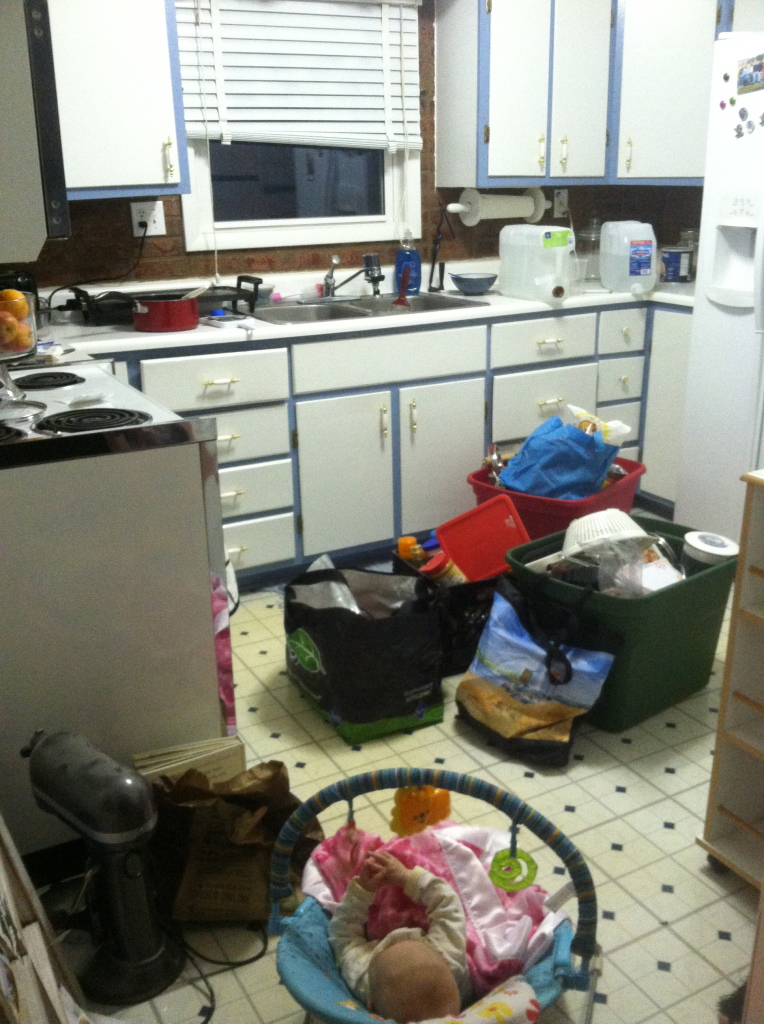 6. We spent some quality time with Tera. Over the past week she has started doing so many new things! Here she is laughing at Theo: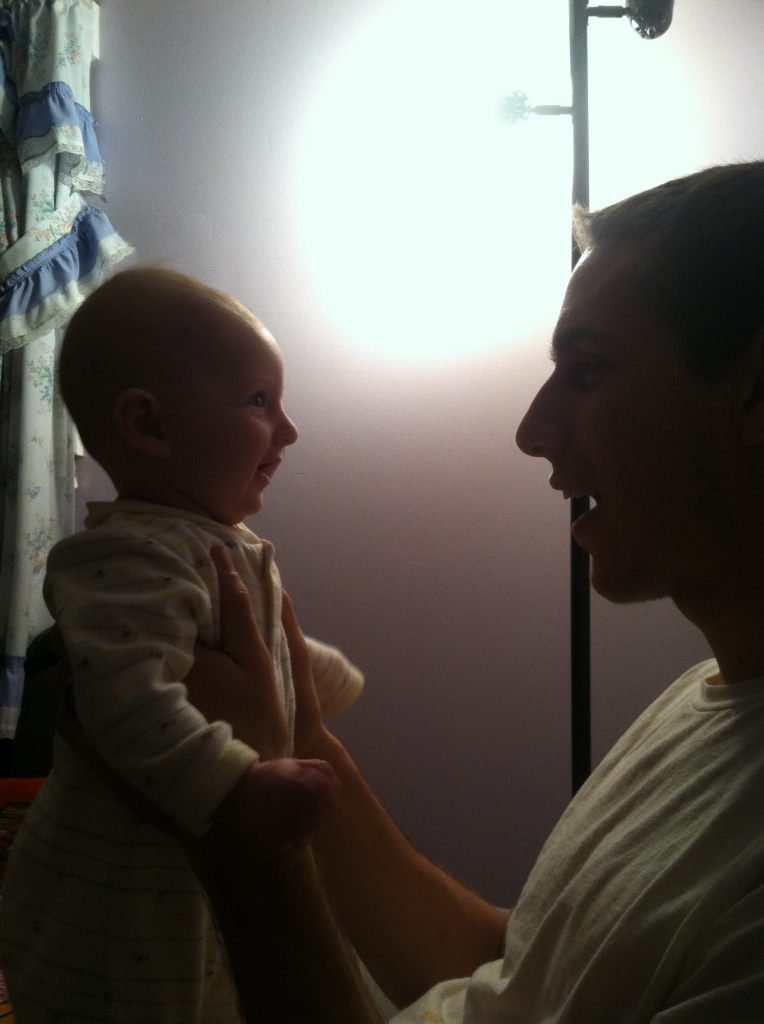 While unpacking, I found Tera's high chair. I wanted to see if she was big enough for it yet. She's not. But she sure is cute!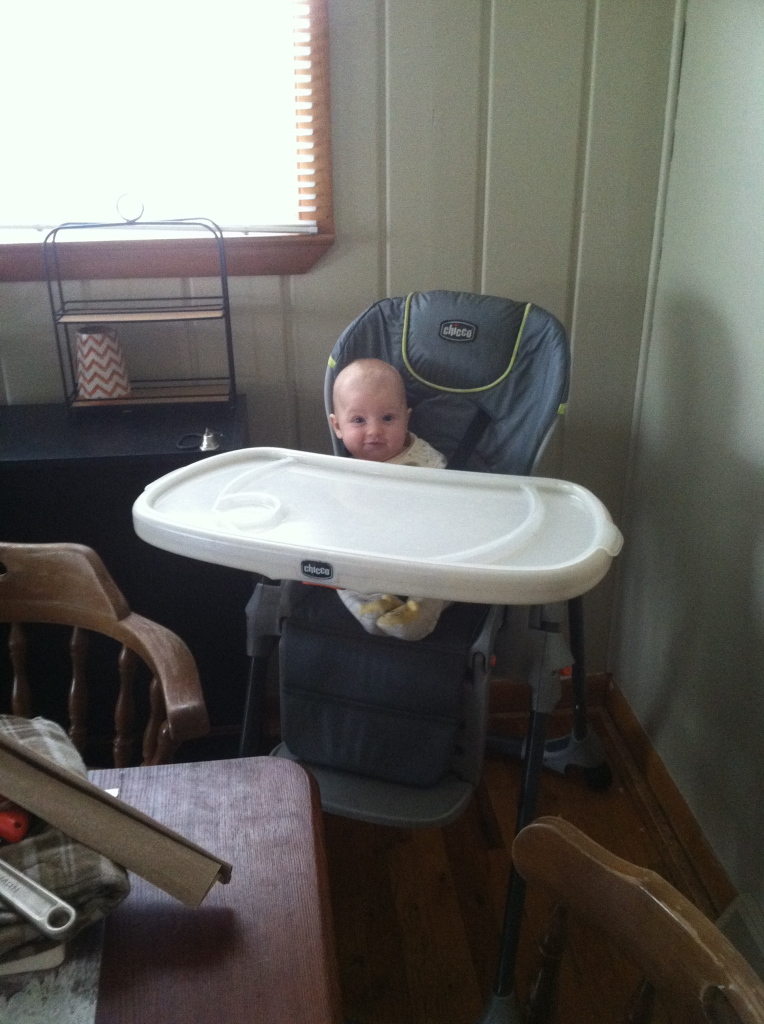 7. We decorated for Christmas. Theo and Ethan cut down a massive pine tree right in front of our house. Then Theo lobbed off the very tippy-top and hauled it inside as our Christmas tree! Brilliant!
While Theo was decorating the tree, Tera rolled over from her back to her stomach for the first time! Now she won't stop!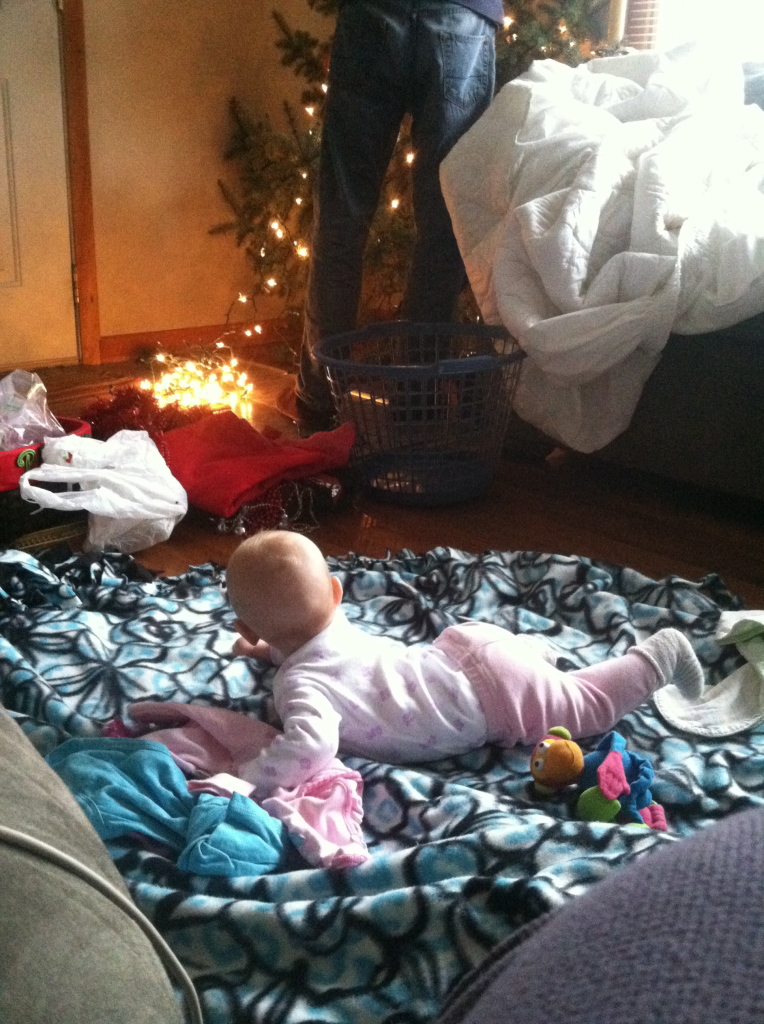 I took some pictures with my girl and finally realized what everyone is talking about when they say that we look alike. We really do look alike!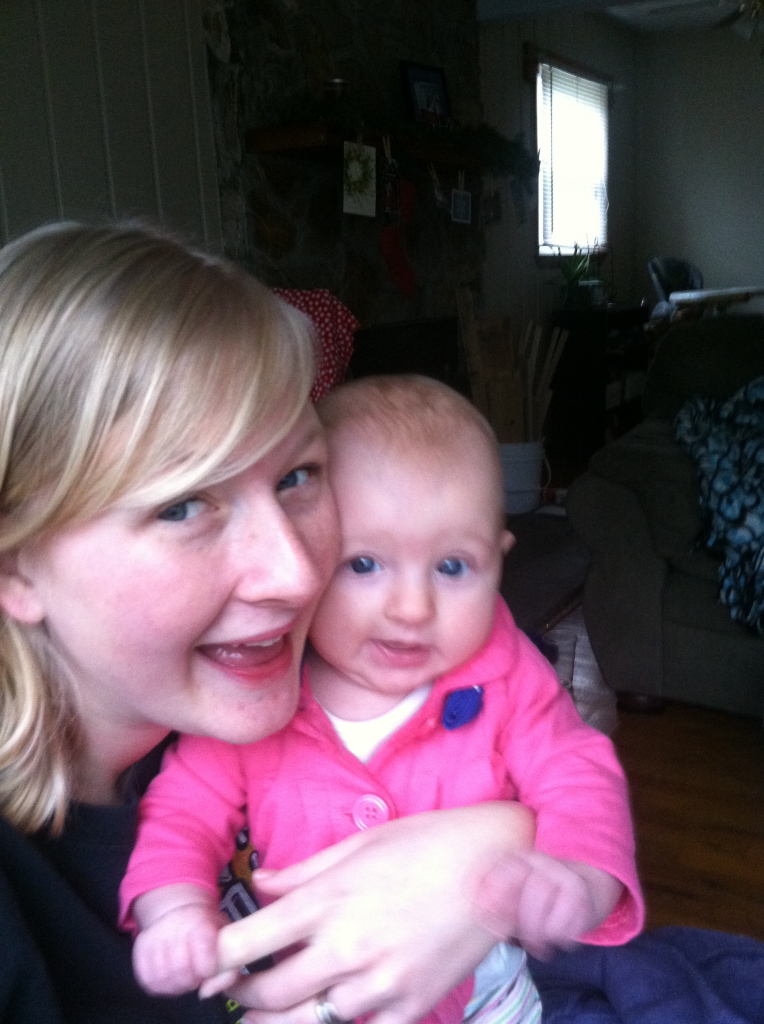 I can make that face, too, Tera….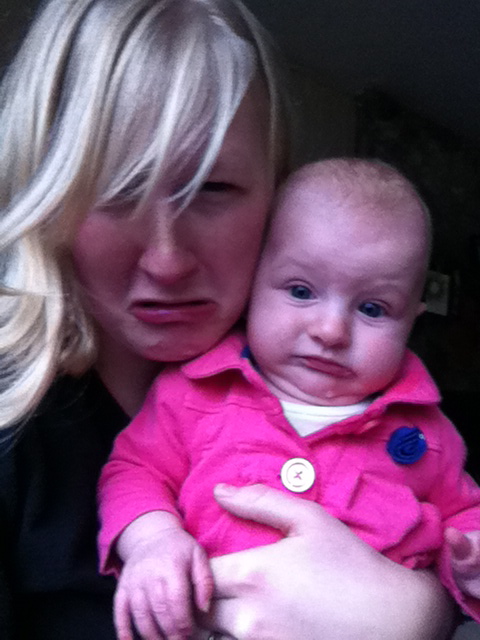 8. We were both able to get all our Christmas shopping done. I spent an afternoon wrapping presents and putting them under the tree…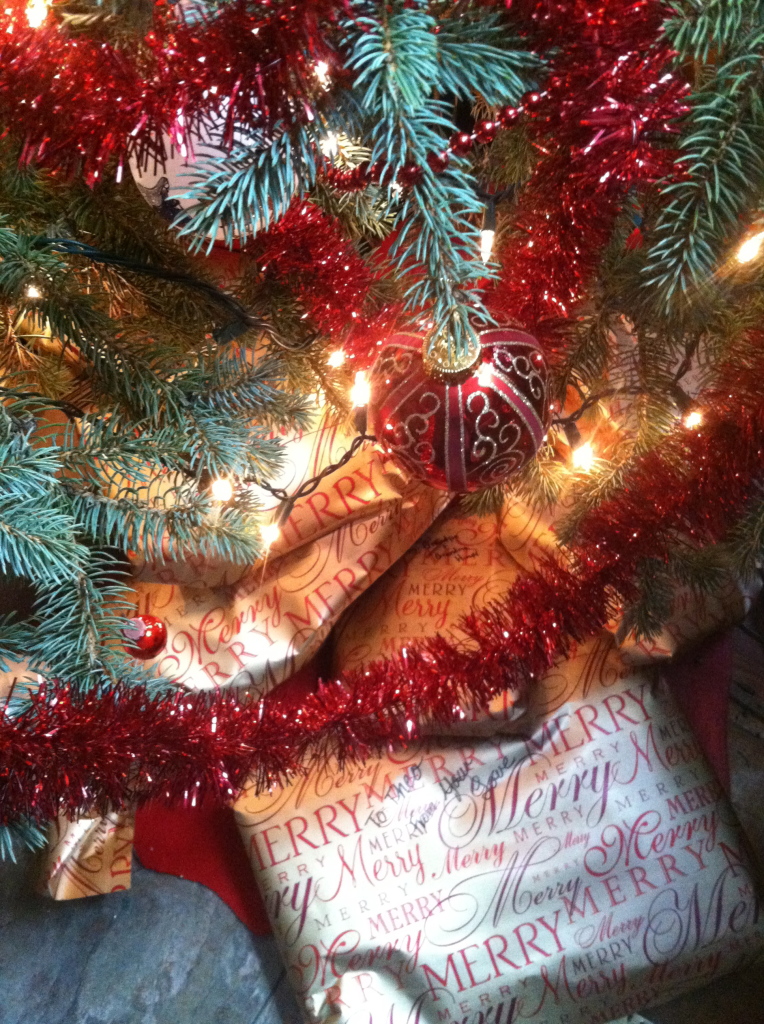 9. As soon as i had finished wrapping presents, we decided to celebrate our family Christmas. For Christmas day, we will be with Theo's family and if we took all our gifts to each other, we'd be sitting there unwrapping presents while everyone else watched. We saved all the presents that are to/from the Grandparents, though!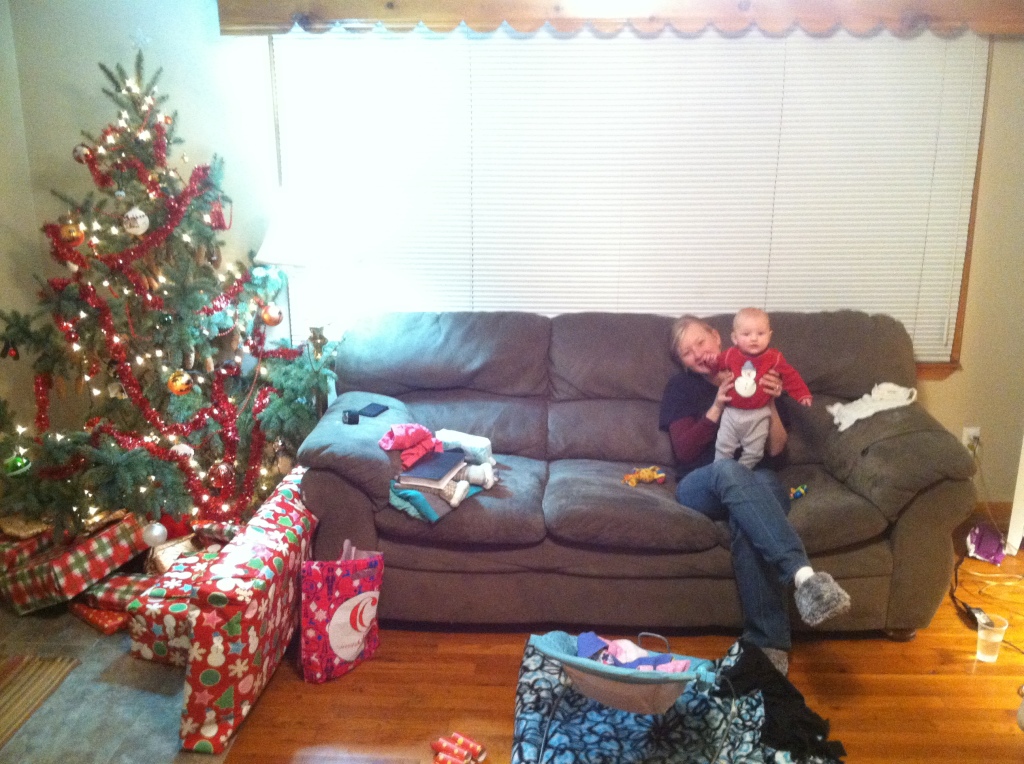 Tera got some handmade headbands and an African doll from her Grandma DeValve. She LOVES the doll.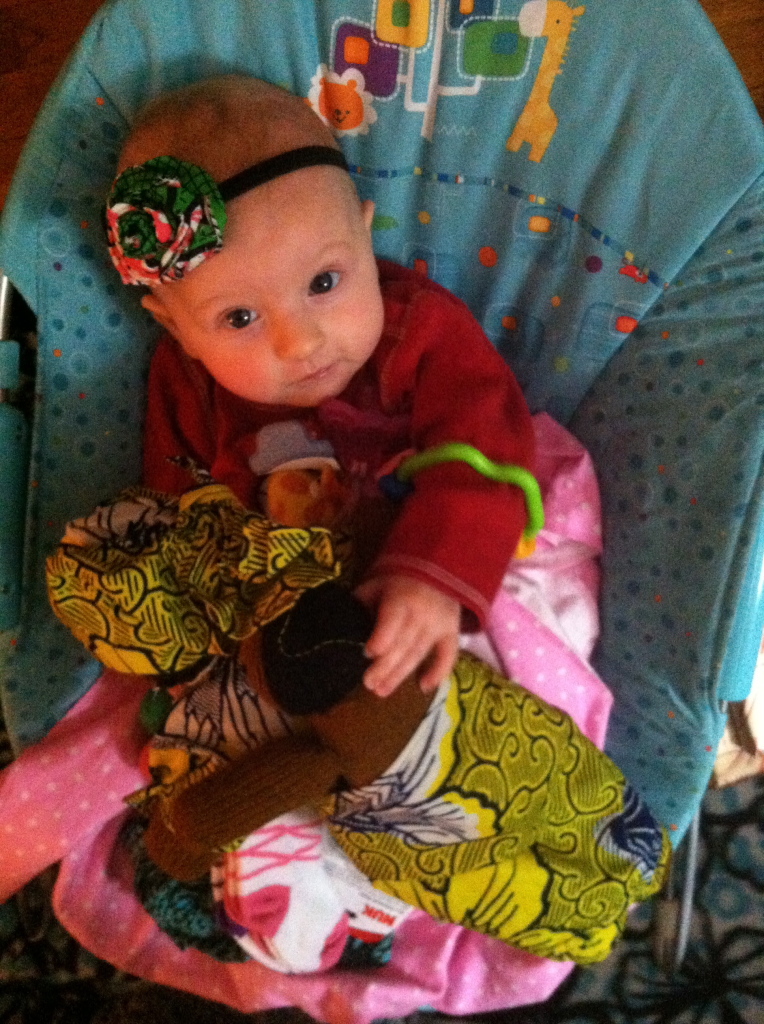 9. Tera found her toes! I'm telling you, this girl has started laughing, rolling over, found her toes and alllmost sitting up- all in one week!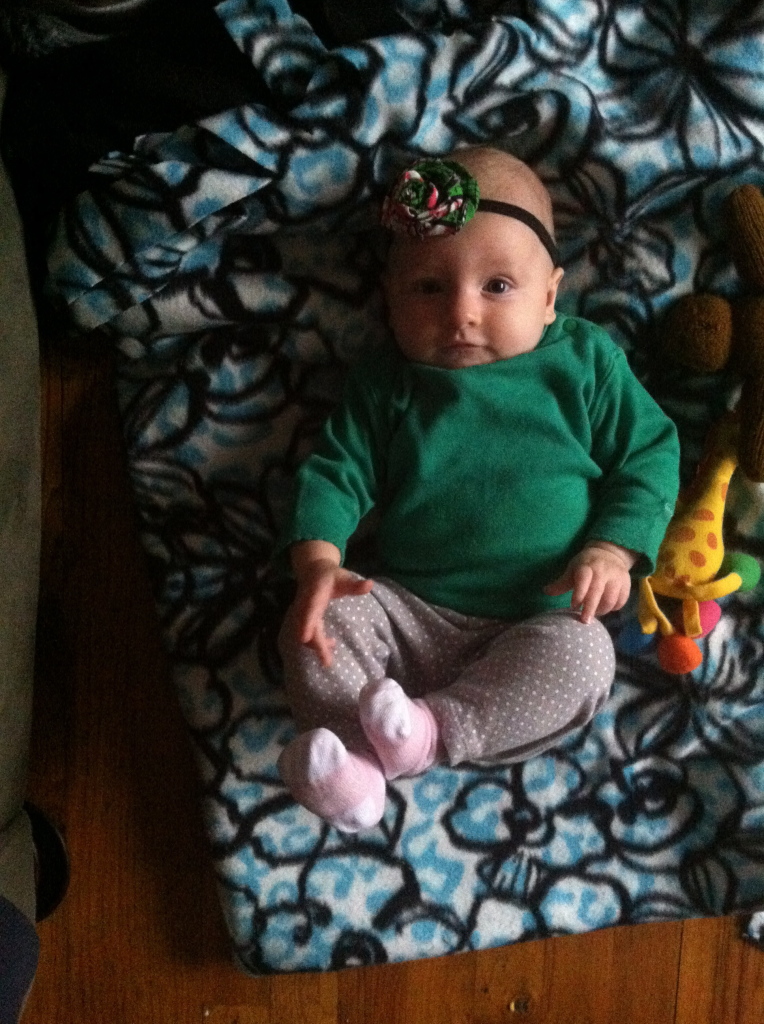 10. I made Christmas cookies. I'm not all overly crazy about celebrating the holidays, but I do love to get into the Christmas spirit in certain ways. Last year I didn't get into the Christmas spirit AT ALL because I was in the throes of my first trimester. But this year I really wanted to do some fun things, and baking Christmas cookies was high on that list!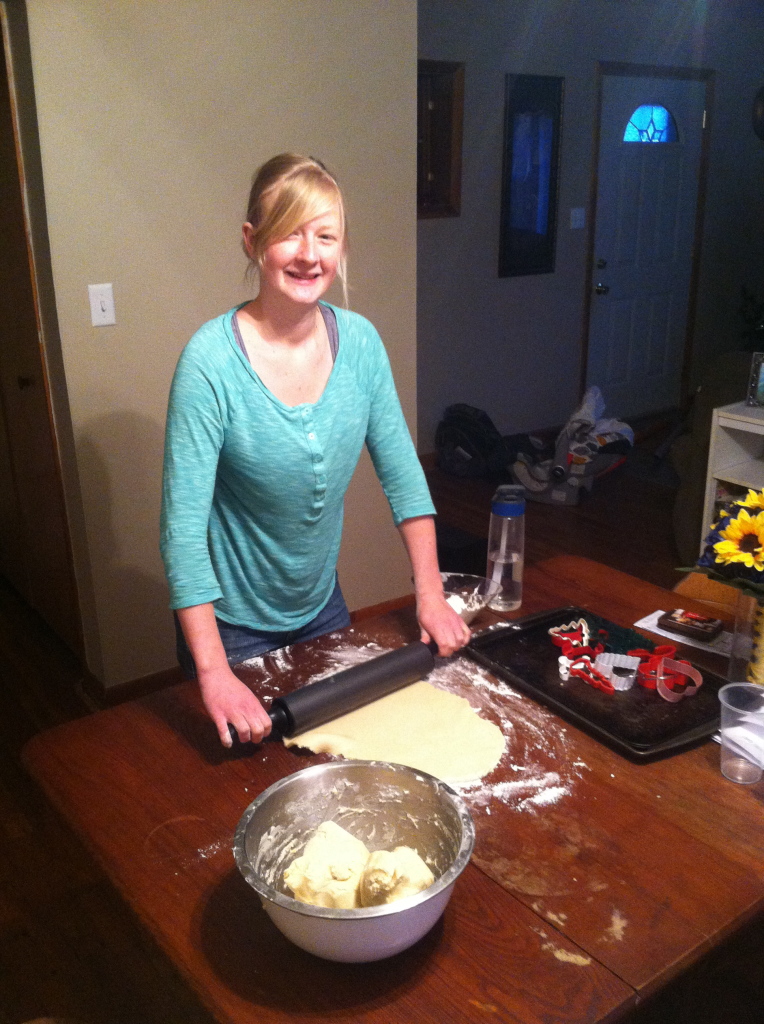 11. Moose and Tera finally bonded. They sat like this for a good five minutes. Tera even had handfuls of Mooses hair, and he didn't mind. I just love this picture.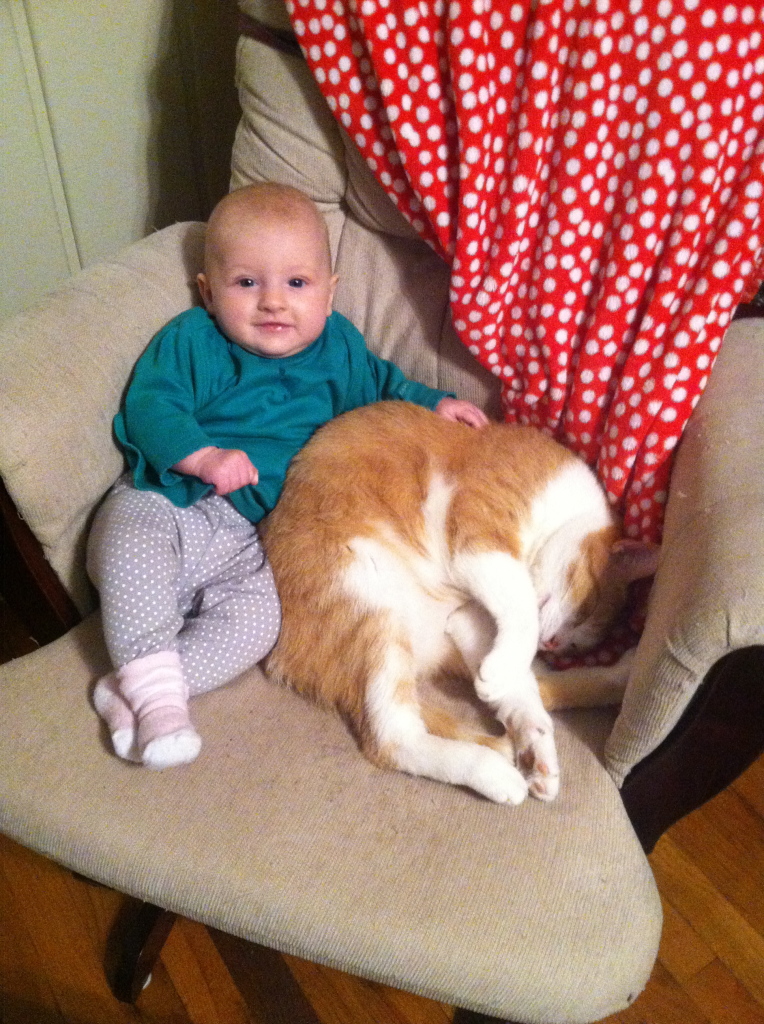 This is Tera pretty much sitting up! I propped her up against the back of the couch, but she leaned herself forward and held herself there long enough for me snap a few pictures. It is AMAZING to see how quickly she develops!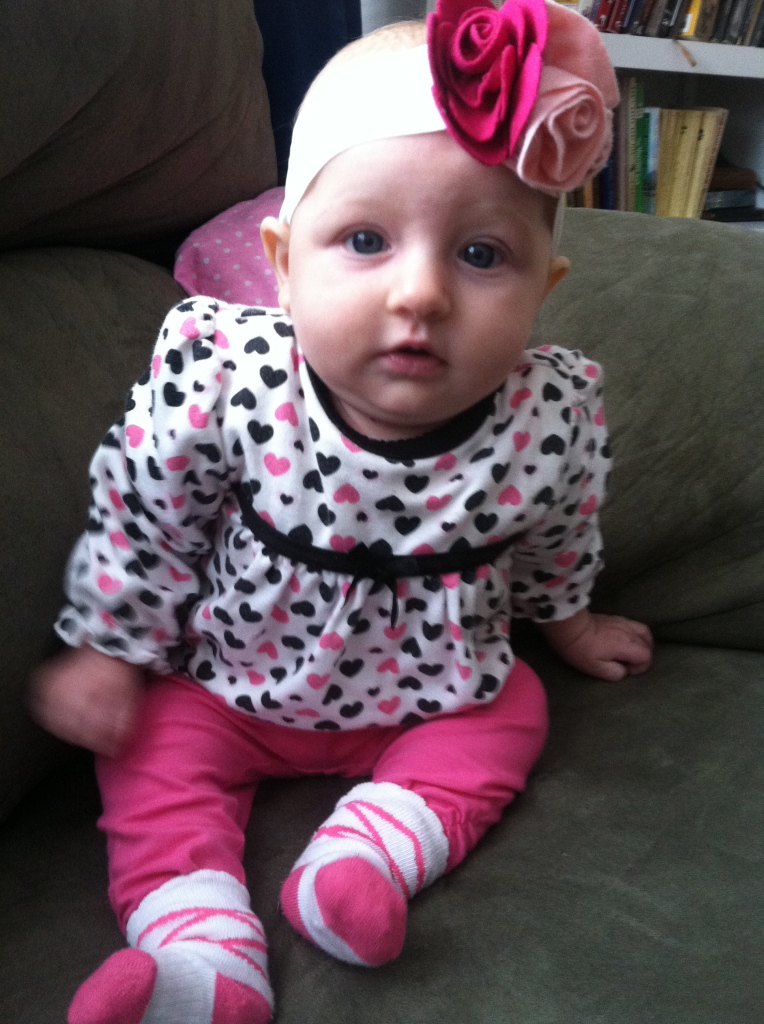 12. And just one final parting shot…here is my living room currently. It does still need a little bit of work, but for the most part, it's DONE! I love this room so much.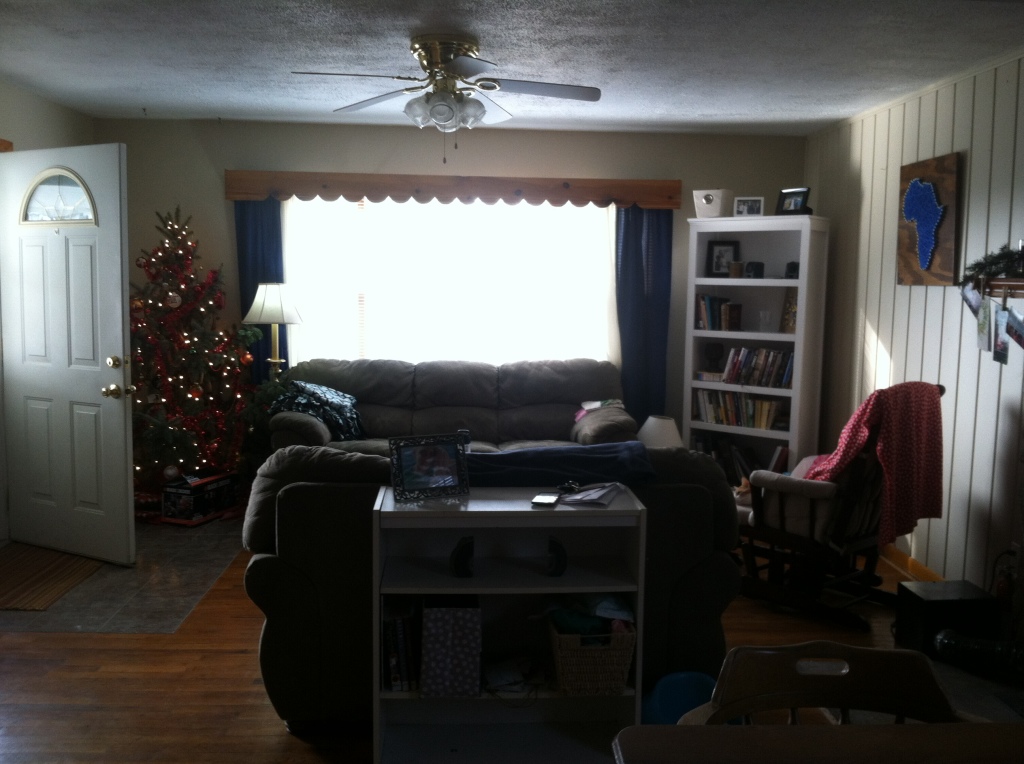 We are very much looking forward to a week of rest as we head up to Michigan to be with Theo's side of the family for Christmas!