Christmas is always a wonderful time of the year! It's full of family, and good food and fellowship and good cheer. Christmas is also like 200x more fun with a baby!
It's always hard for me to be away from my family at Christmas time, but God has truly blessed me with a wonderful second family. I always enjoy spending holidays with the Hines, and this year was no different!
I have sooo many pictures from our week up in Michigan, so I will let the pictures do the talking….
Aunt Janet made this outfit for Tera. It is SO soft and so warm. She has worn it every night since we got it!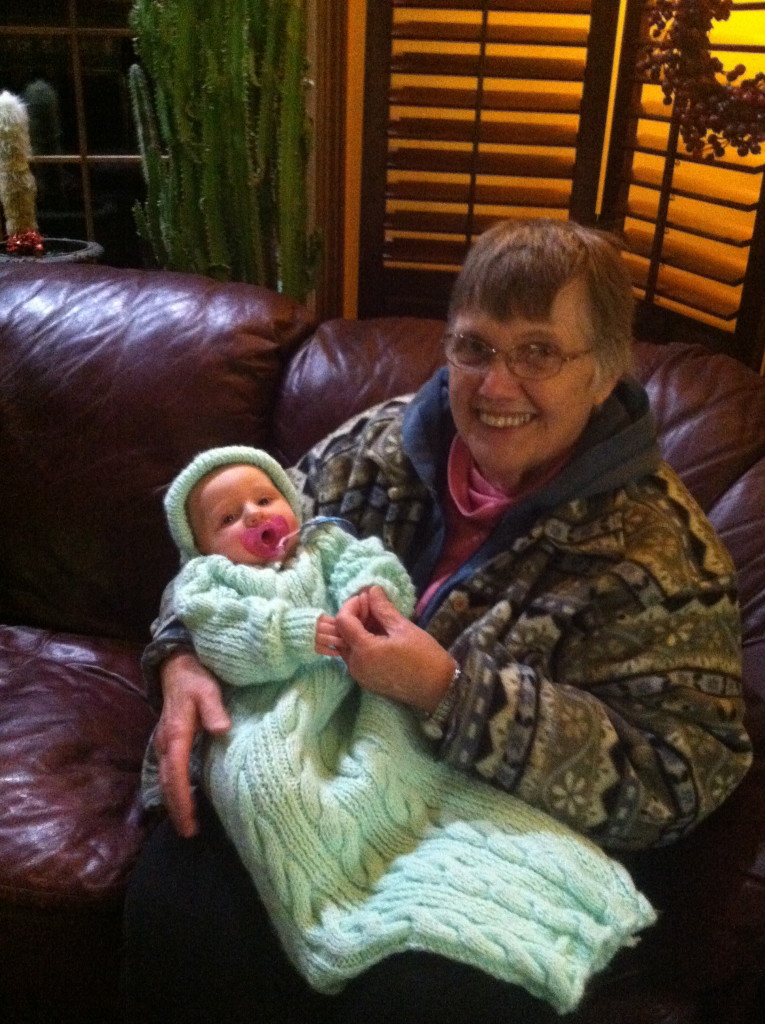 And it even has room to grow! I just love this picture, how all the colors/blocks stand out.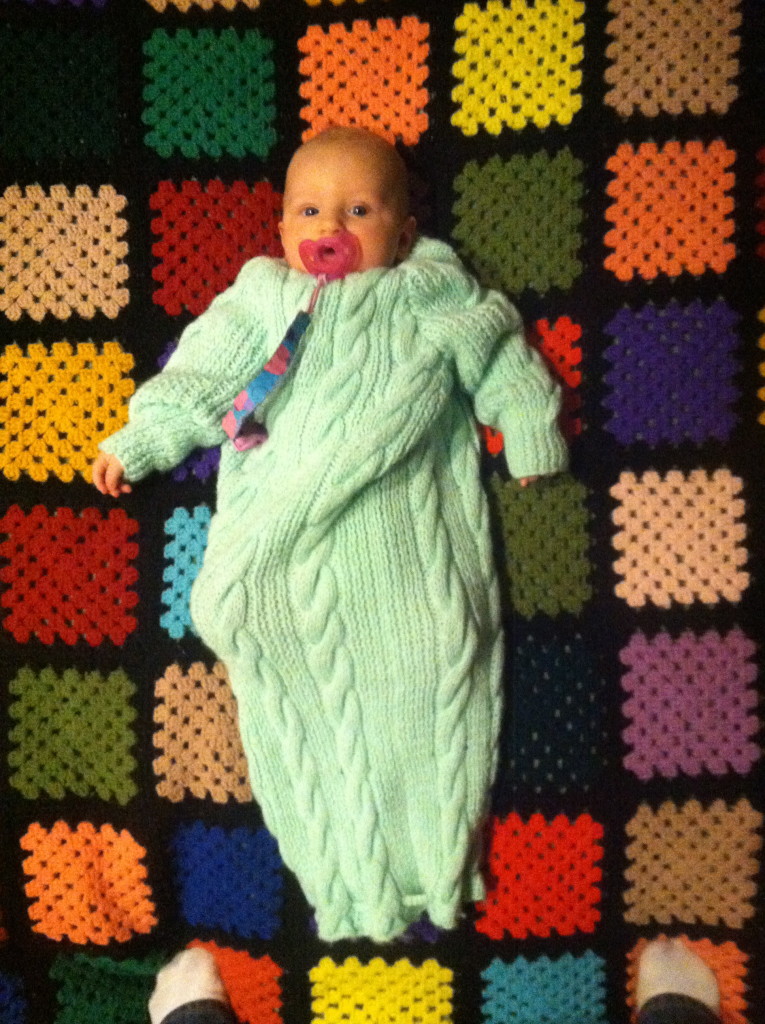 This is Tera and her oldest cousin, Avrie. Avrie is 9. There are 7 cousins right now, and one on the way! Theo has a really big family and I think it's great! I'm excited to see how all the cousins grow up!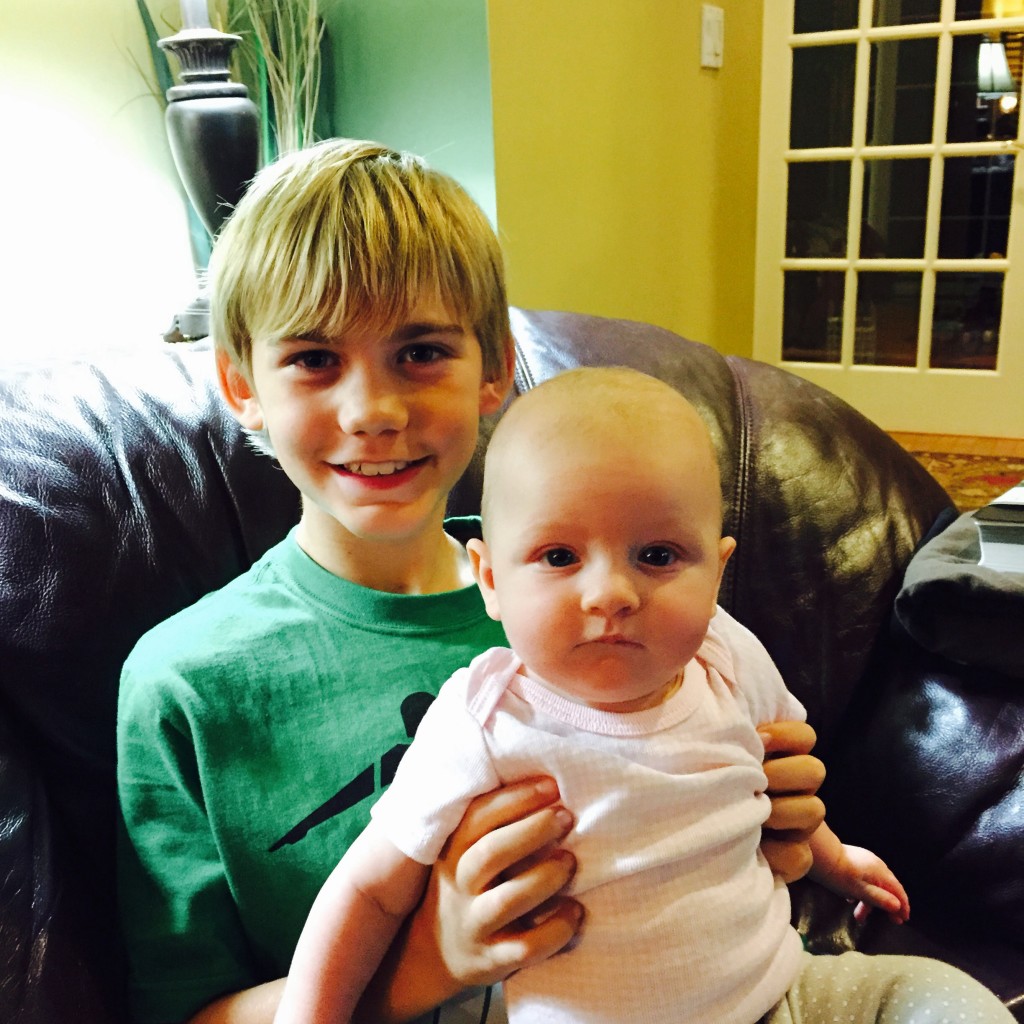 Grandma and Tera, just minutes after we walked in the door! Theo's brother Titus took both of these pictures.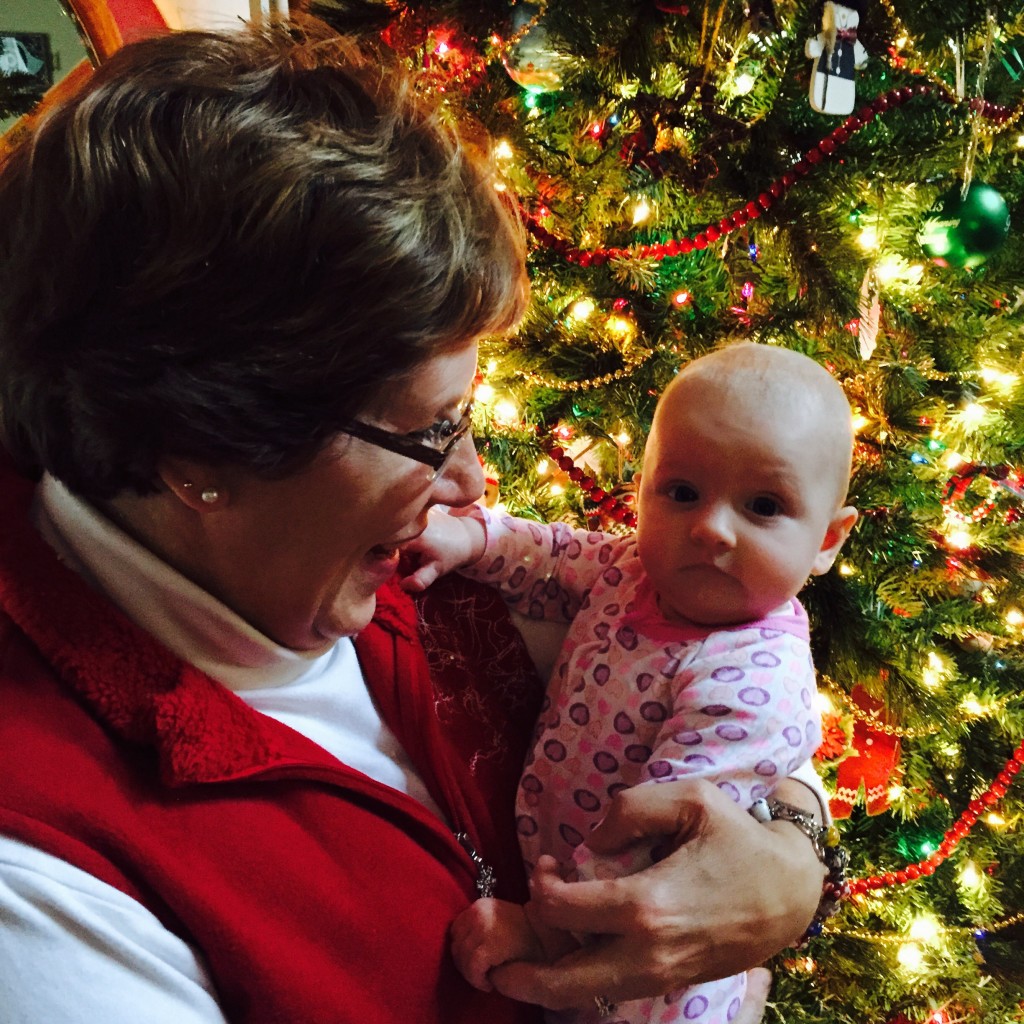 Theo and his brothers played lots of chess throughout the week! Titus is the master chess player!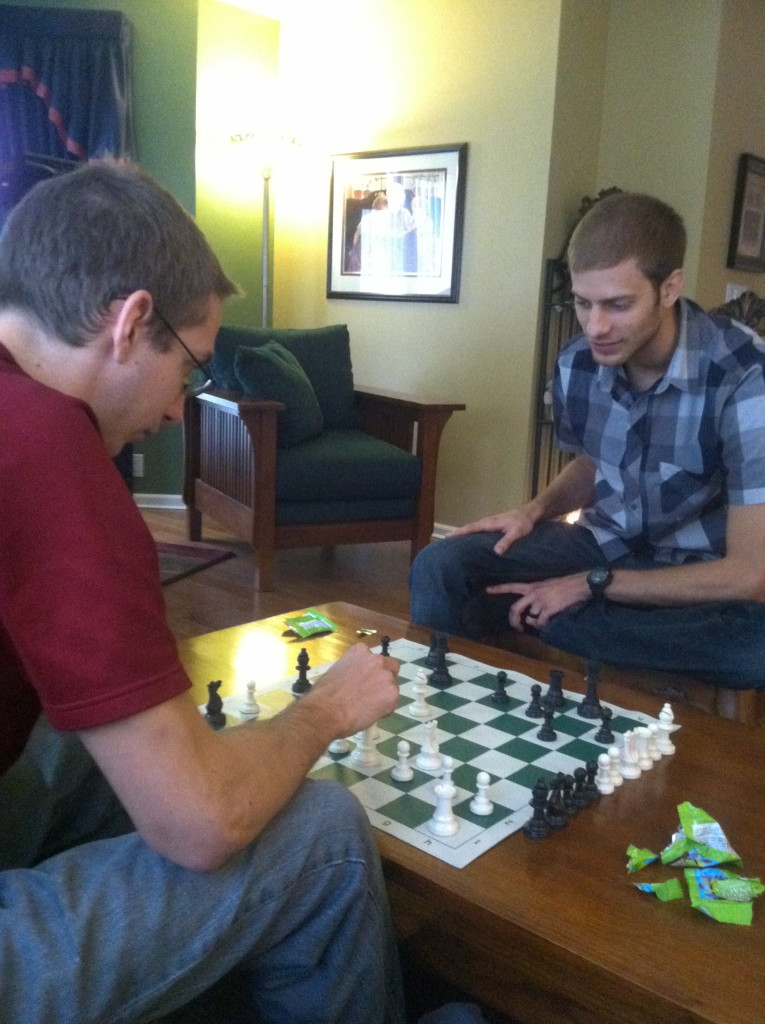 This is a little bit of what Christmas at the Hines looks like. Baby on the floor. People on the couch. Games being played. Food being eaten.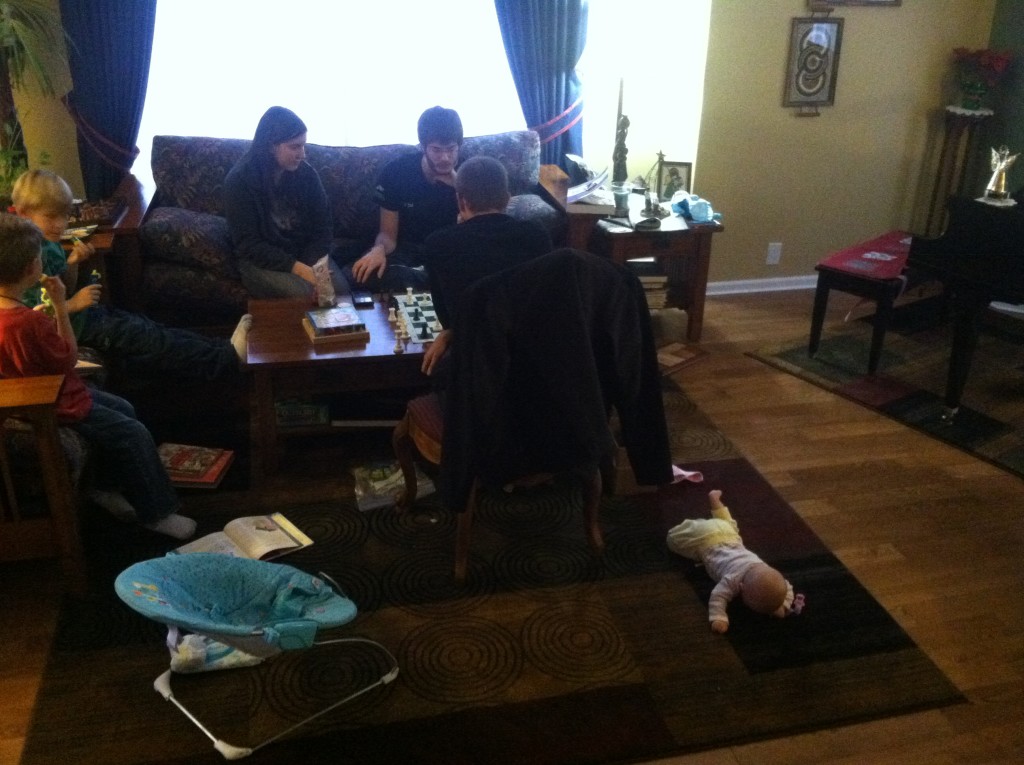 We went Up North to my in-laws cabin on Tuesday night. On Wednesday, Christmas Eve, we did a lot of Christmas celebrating. My mother in law put together a huge, delicious meal for lunch on Christmas Eve. Here is most of us gathered around the table.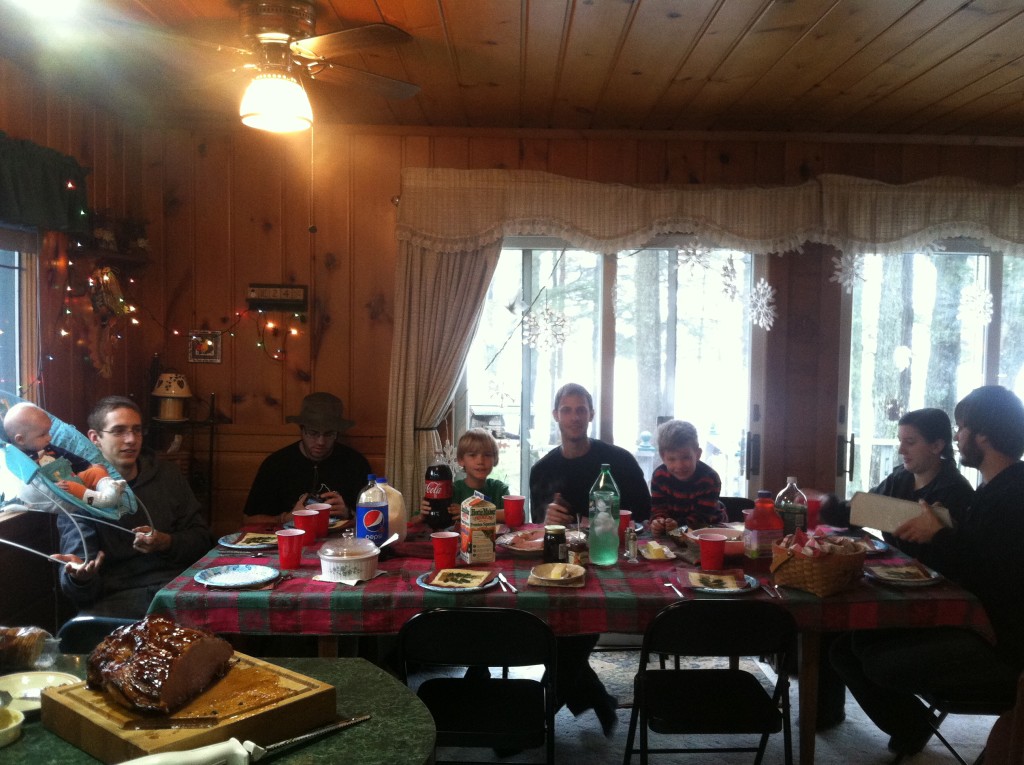 Tera has always loved this bouncy seat, but I think she is starting to change her mind. She doesn't like sitting in it anymore where she can't BE with people. Instead, she wants to be up at the table with all of us. I think it's almost time for a high chair!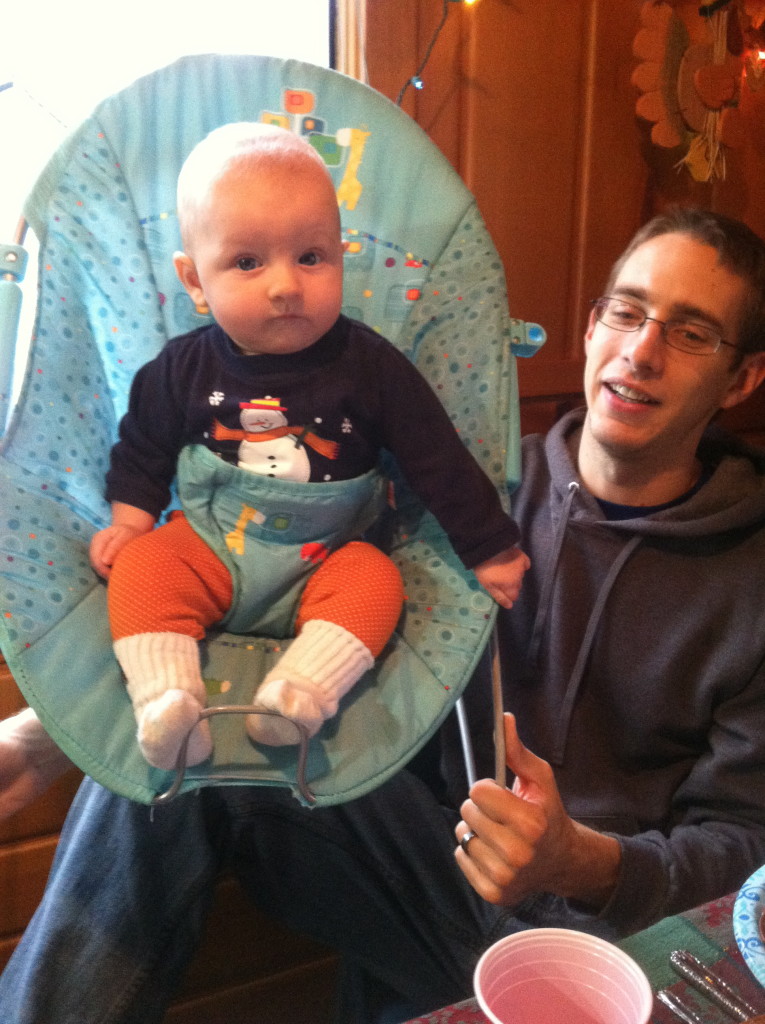 I spy with my little eye…a sleeping baby…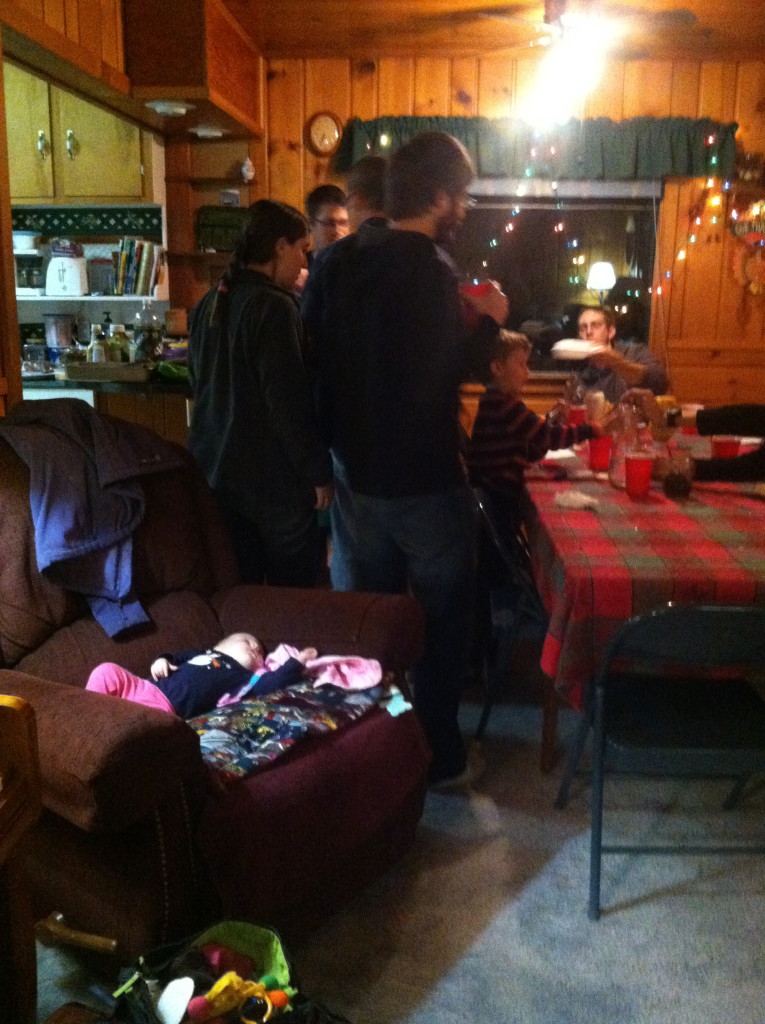 What an adorable child!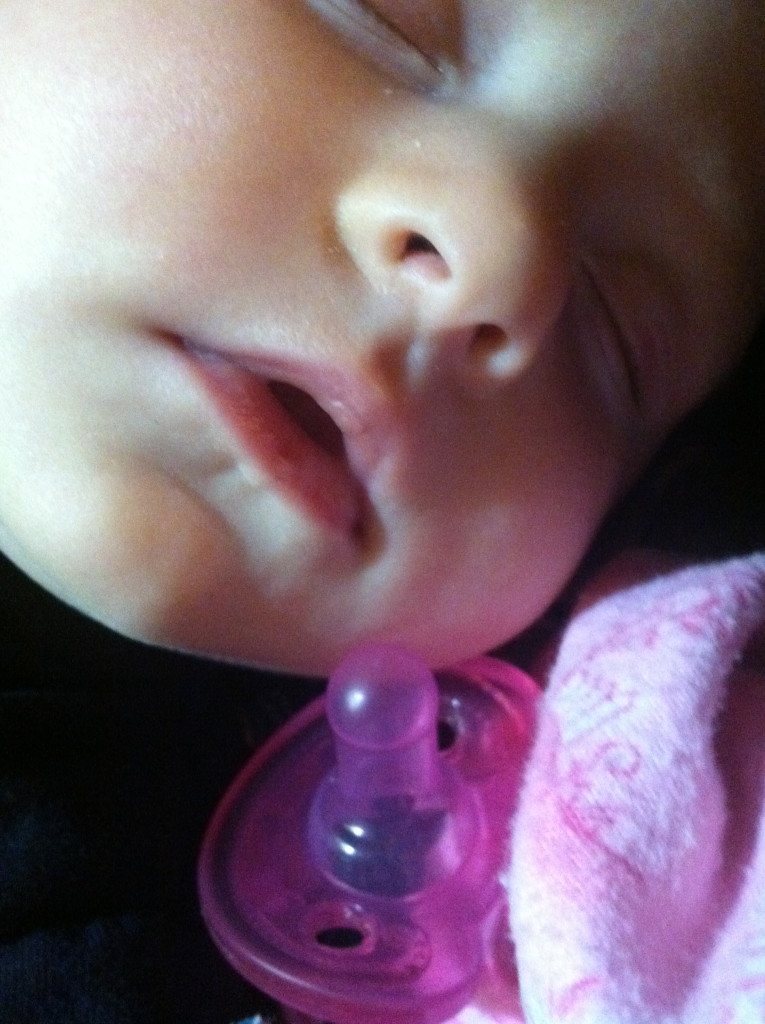 Me and my mini!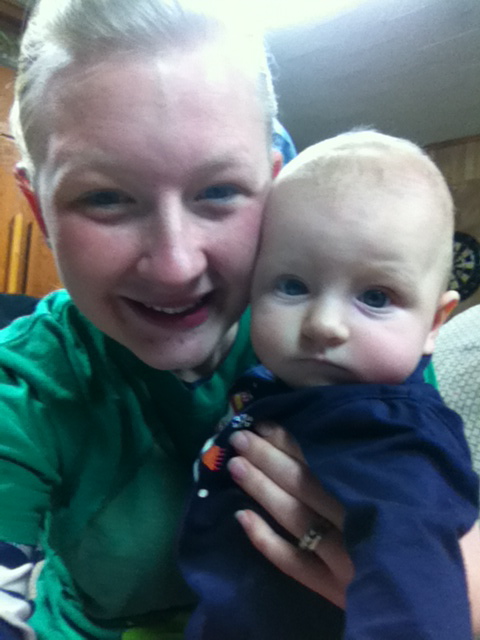 We decided to open all but one present on Christmas Eve. Avrie and Ian were the 'elves' who were supposed to pass out presents. They were SO excited.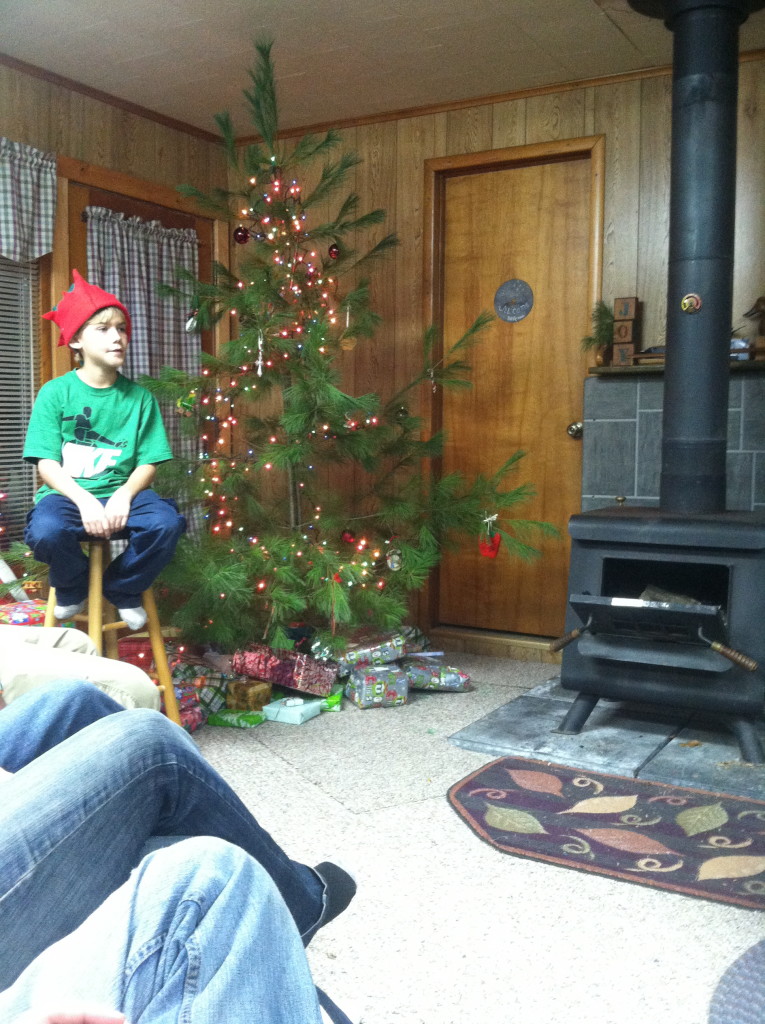 Tera was pretty excited, too.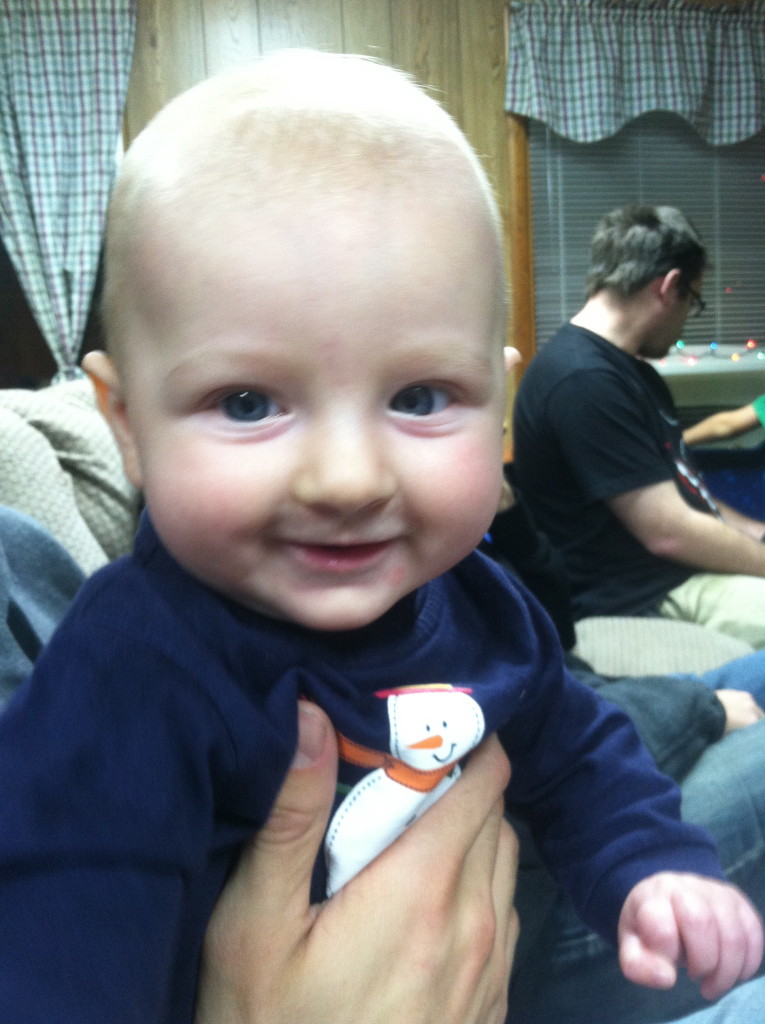 Seth and Titus, ready to open presents.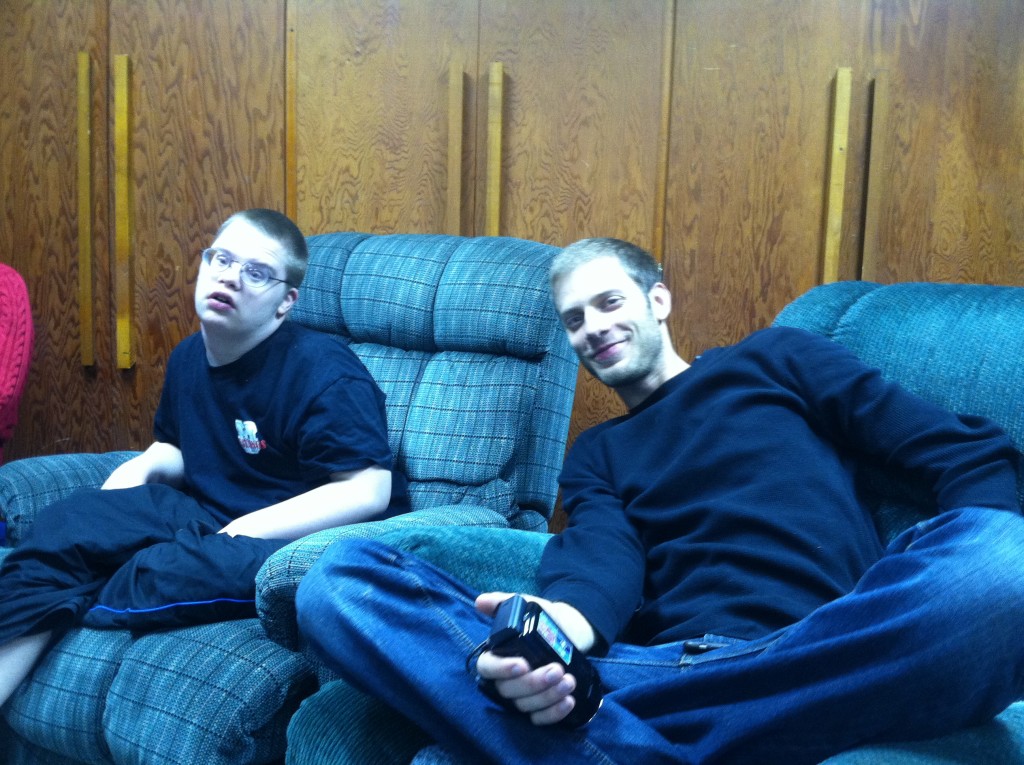 Avrie and Ian were supposed to hand out ALL the presents before we opened any. As soon as Ian grabbed his first present he yelled, "Can I open it now???!!" Haha, it was so cute.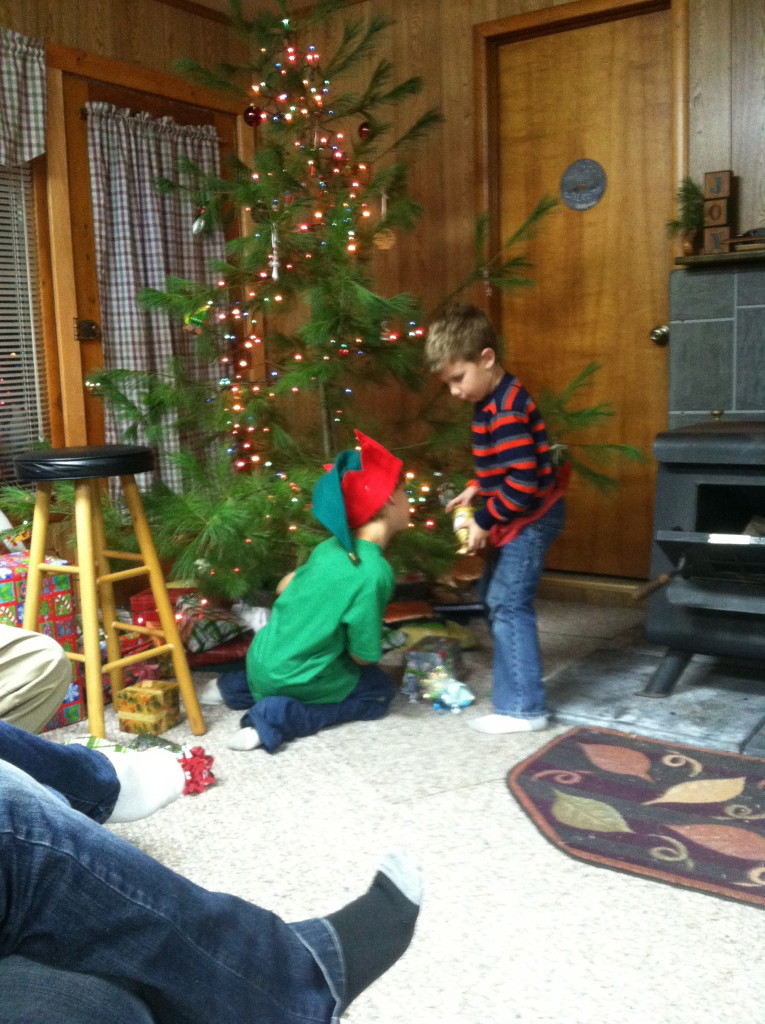 Theo and I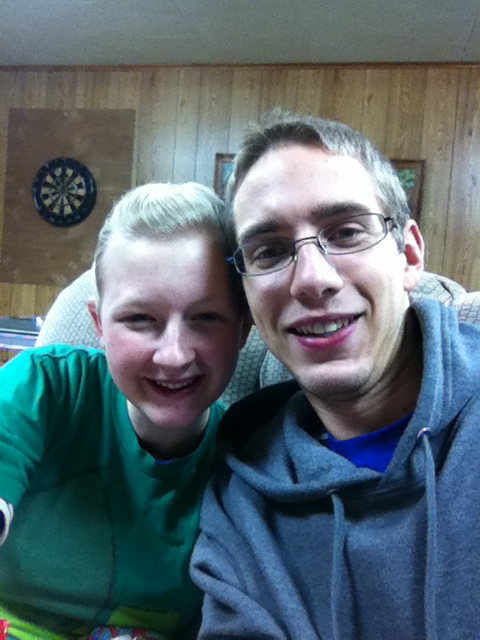 Tera's favorite present was….the wrapping paper!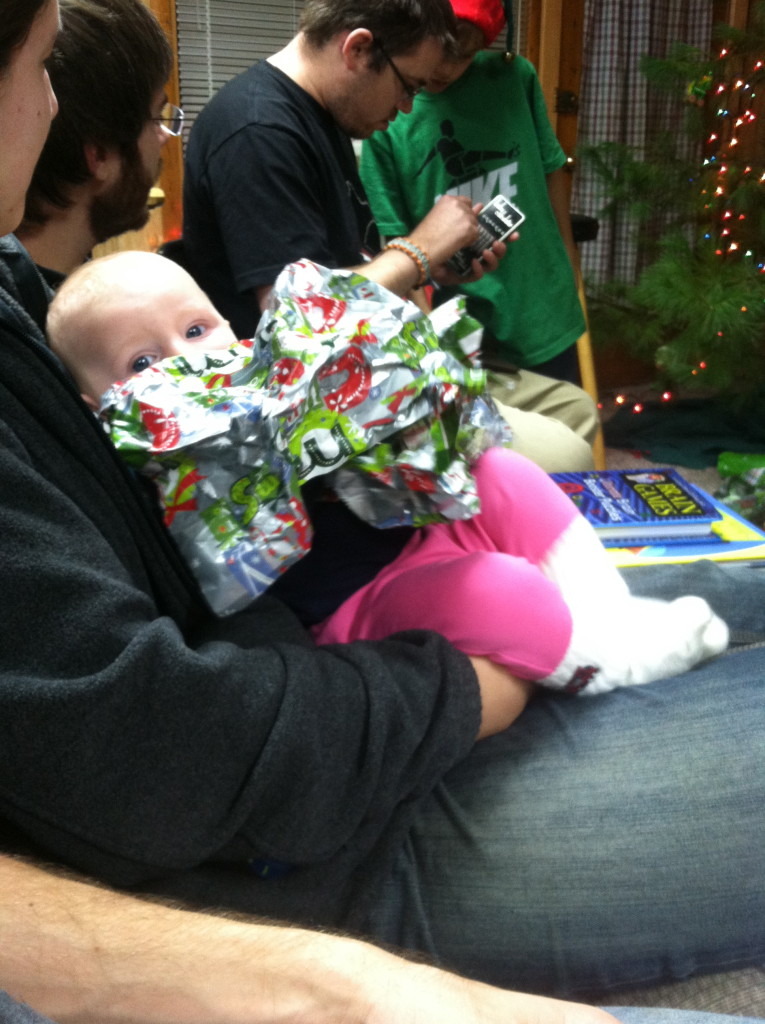 Titus vidoeing and Seth playing with his new Woody toy.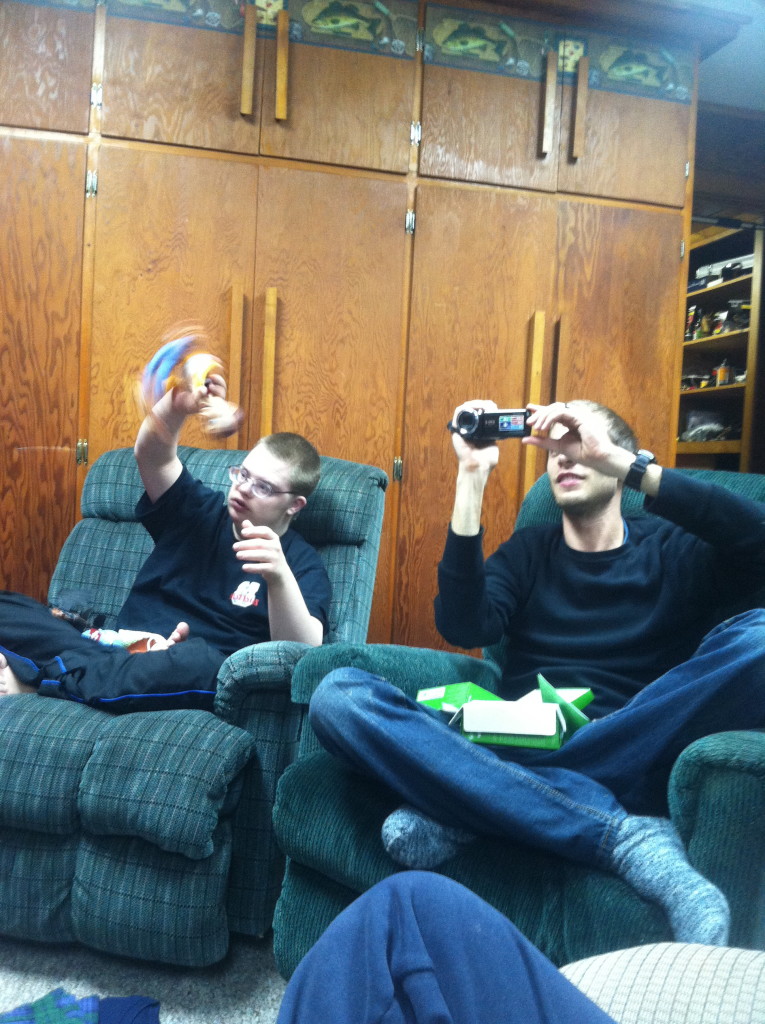 All the cousins that were able to attend Christmas this year:
(We are missing five and a baking one!)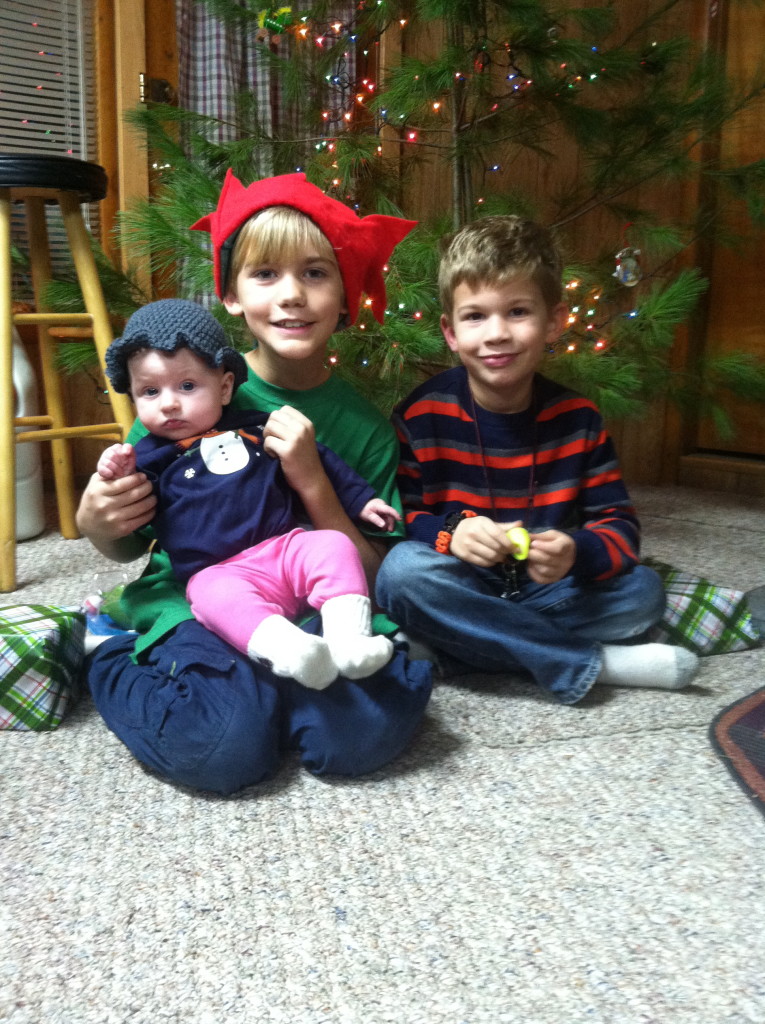 Tera not knowing what to think of Aunt Sarah…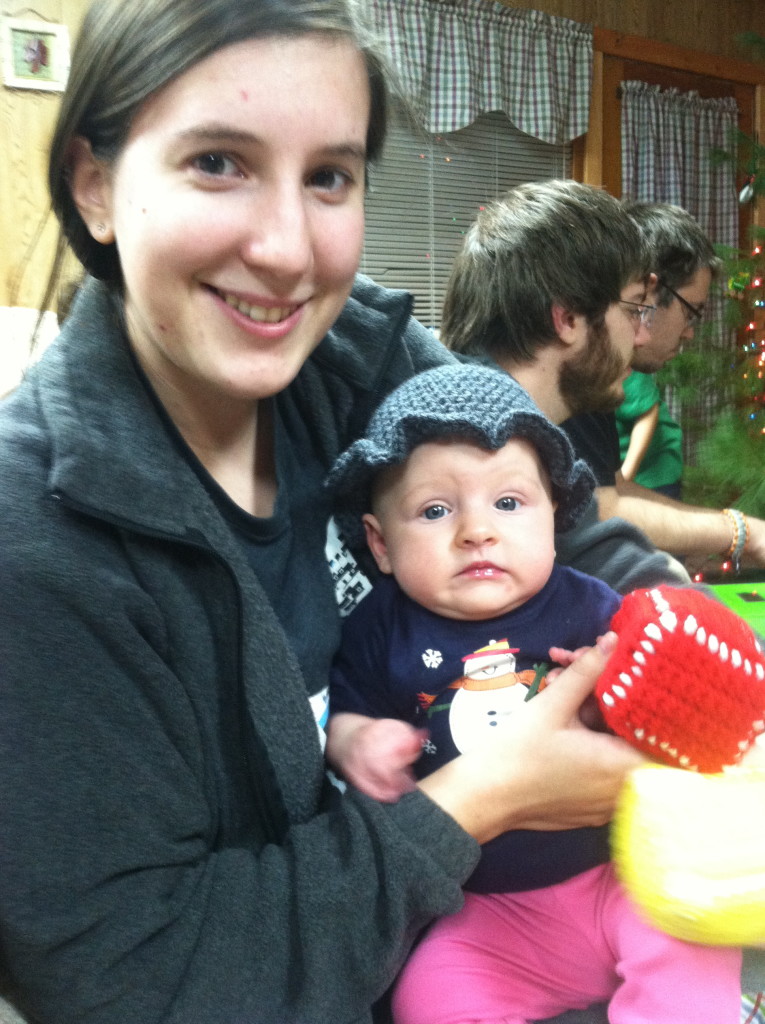 Just kidding! She loved Aunt Sarah. And Sarah made those blocks and the hat for Tera! So talented!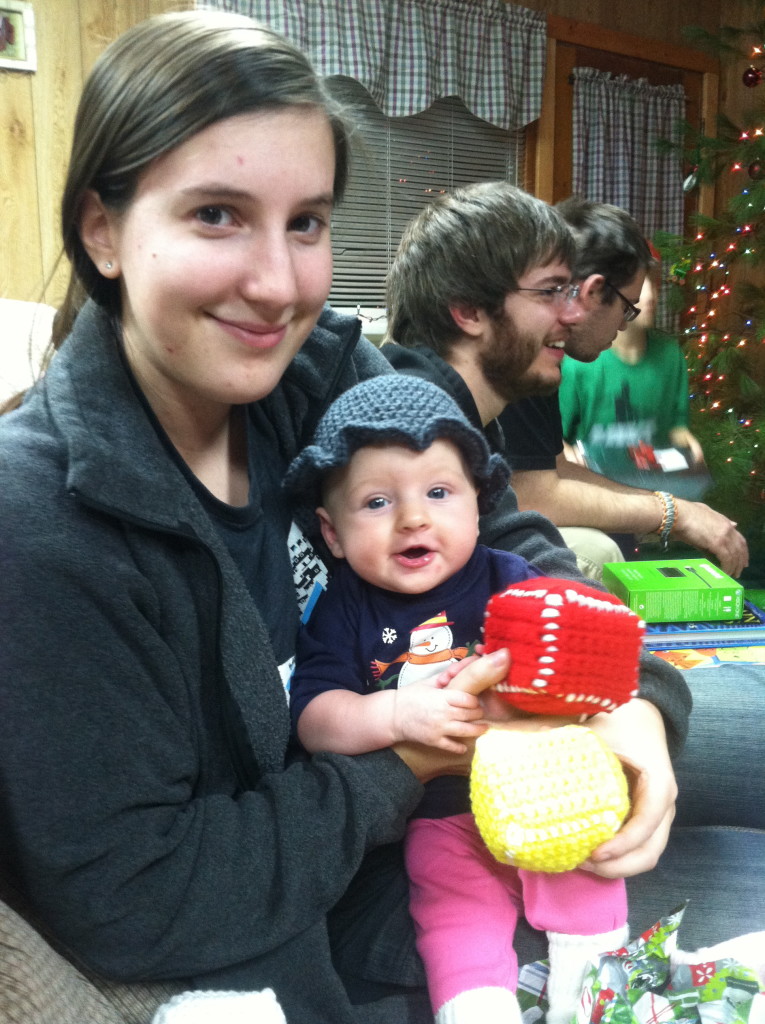 The boys all discovered some new game on Dad's Ipad…a lot of the afternoons looked kinda like this: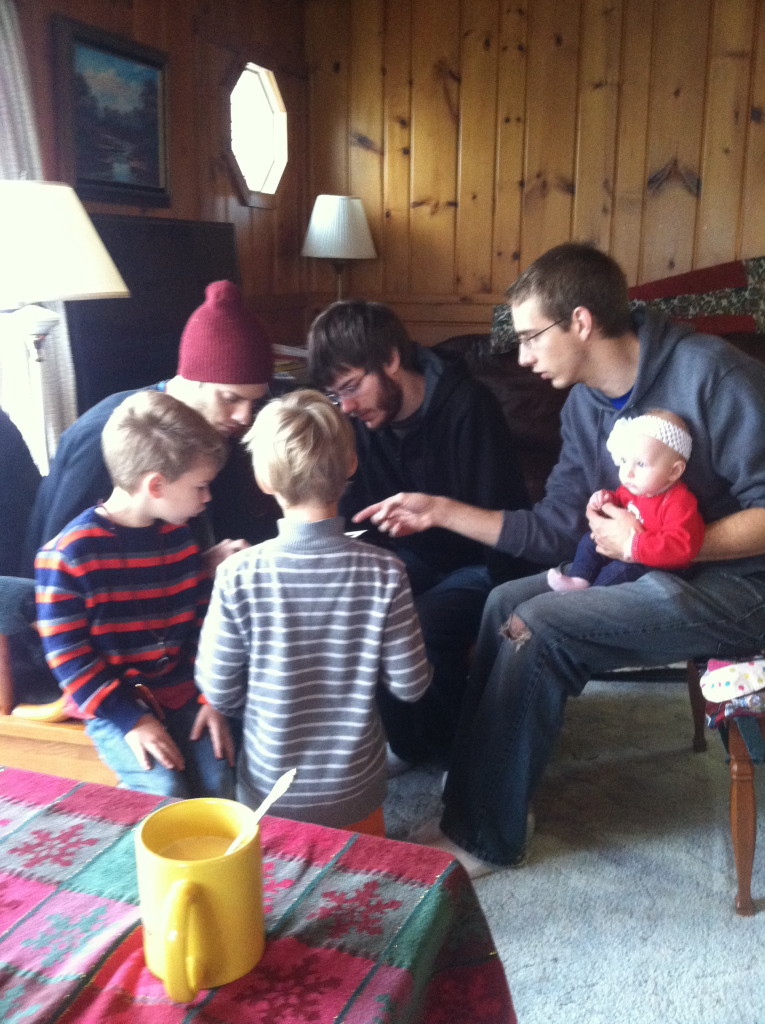 Christmas morning!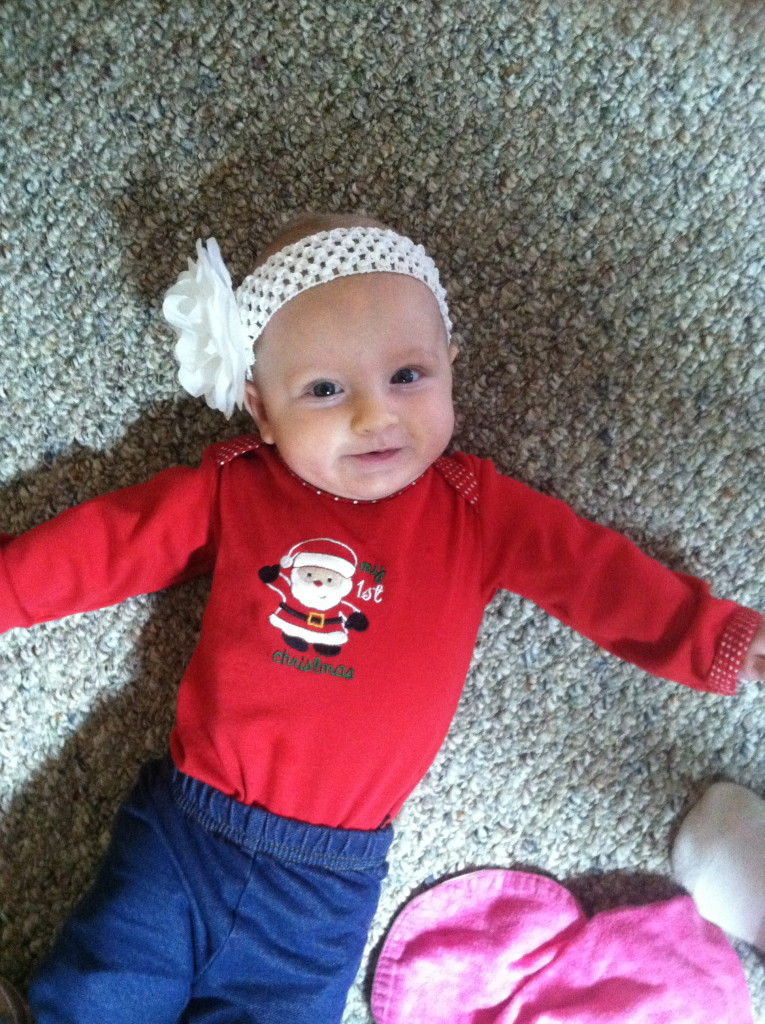 We have a tradition of playing the bells on Christmas morning. Tera loved it at first, but it was a little bit loud for her.
We all opened one gift on Christmas morning. My father in law got this all-purpose emergency flashlight. That thing was intense! It had a radio and phone chargers and a flare-type light and anything you could possibly need in an emergency!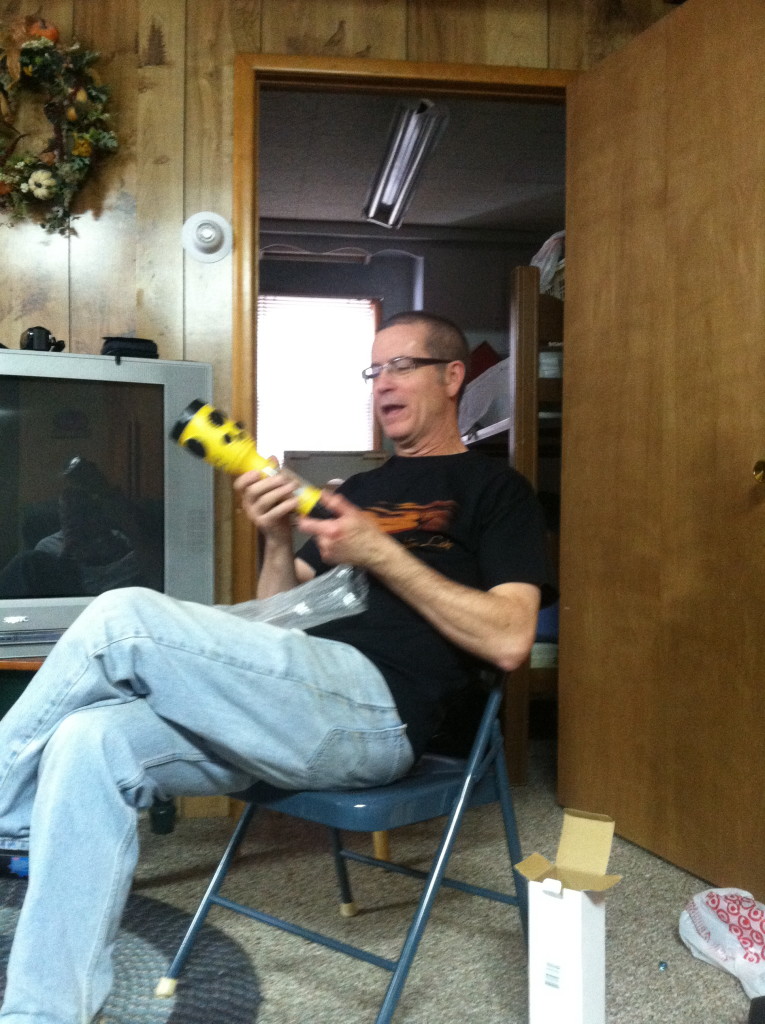 Seth absolutely loves babies! His favorite way to show them that he loves them is by tapping them on the head. Sometimes he gets a little excited and the babies don't enjoy it, but Tera didn't mind one bit! She kept giving her Uncle Seth lots of smiles!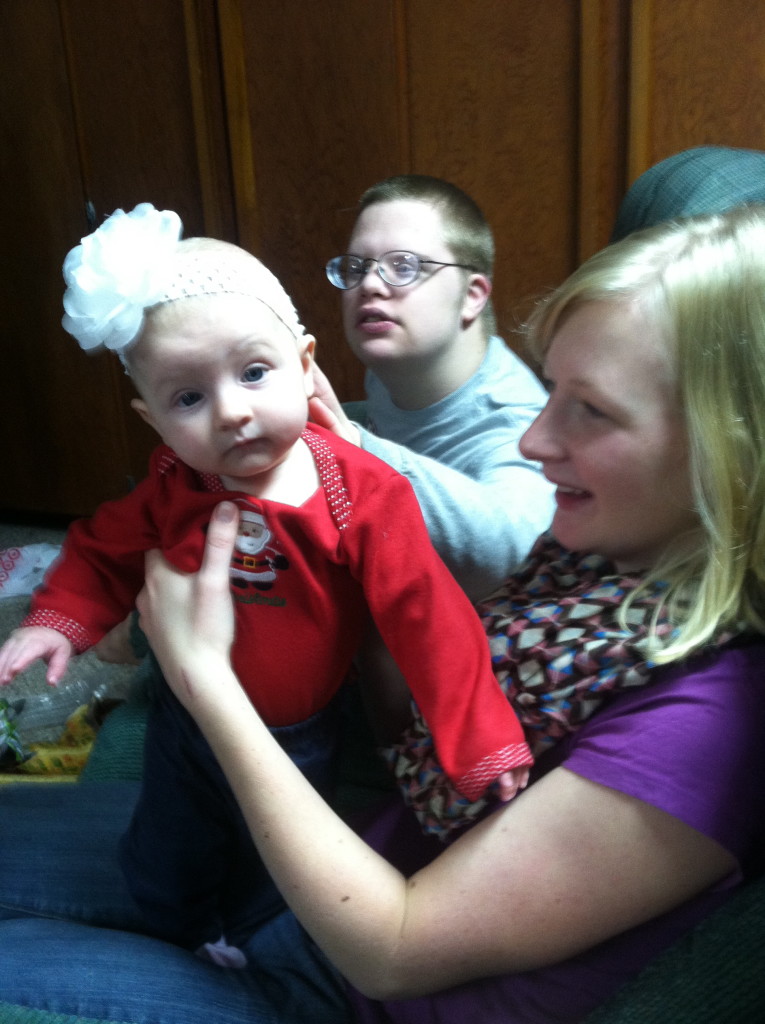 My mother in law, sister in law and I worked on making some throw pillows for my new living room (pictures to come). My MIL made these headbands for us out of some of the scraps. I obviously didn't plan my outfit to match the headband (or Tera's, for that matter), but one of these days I will have us coordinate to show off our headbands!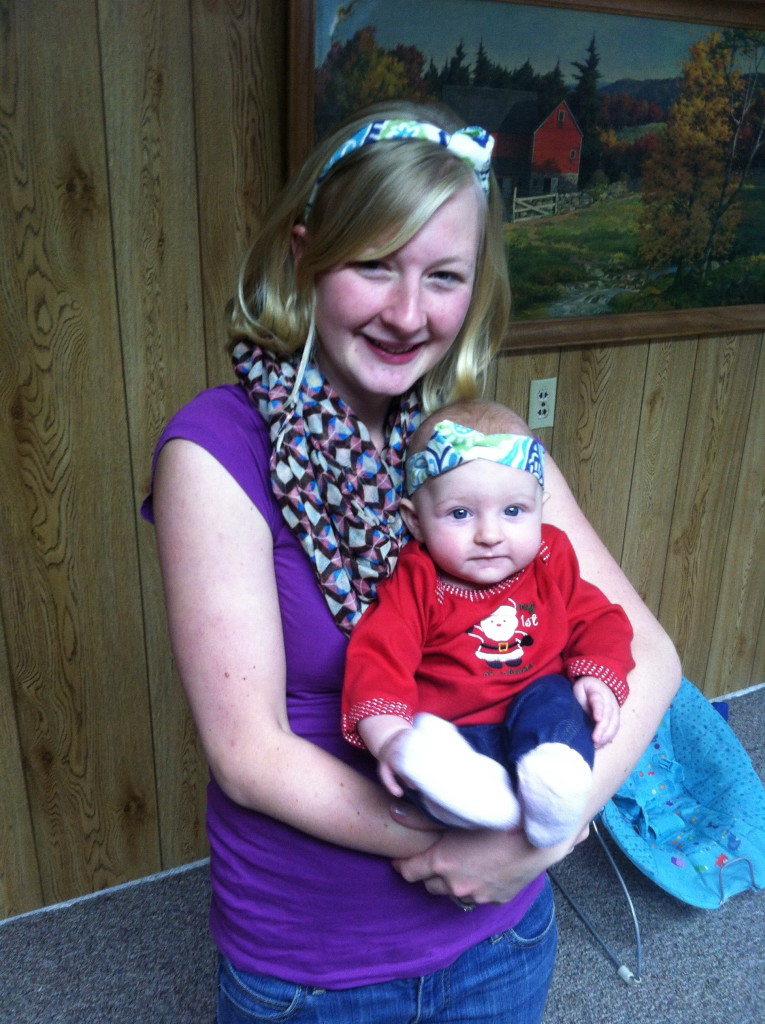 Our family, Christmas 2014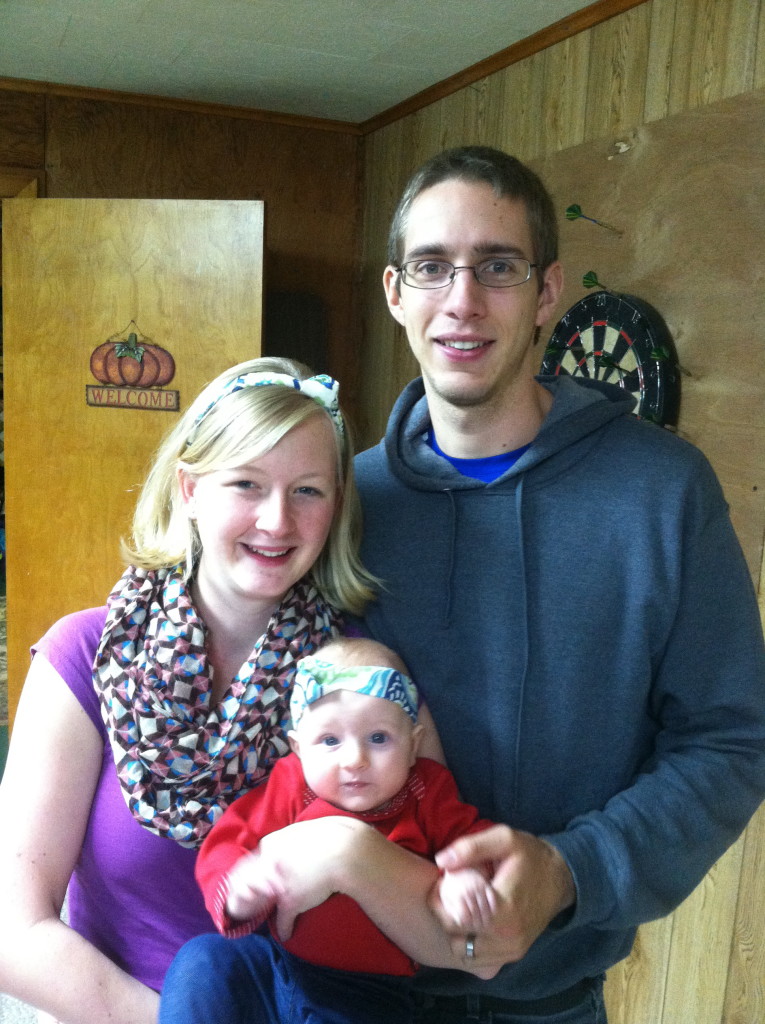 Love my Tera-girl!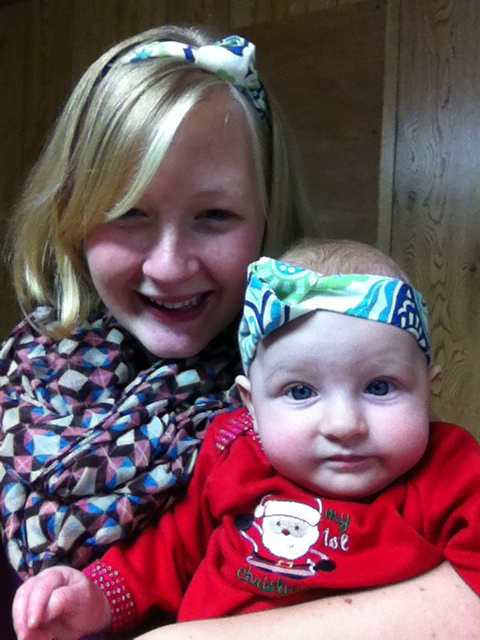 We played corn hole and Foosball and watched lots of movies!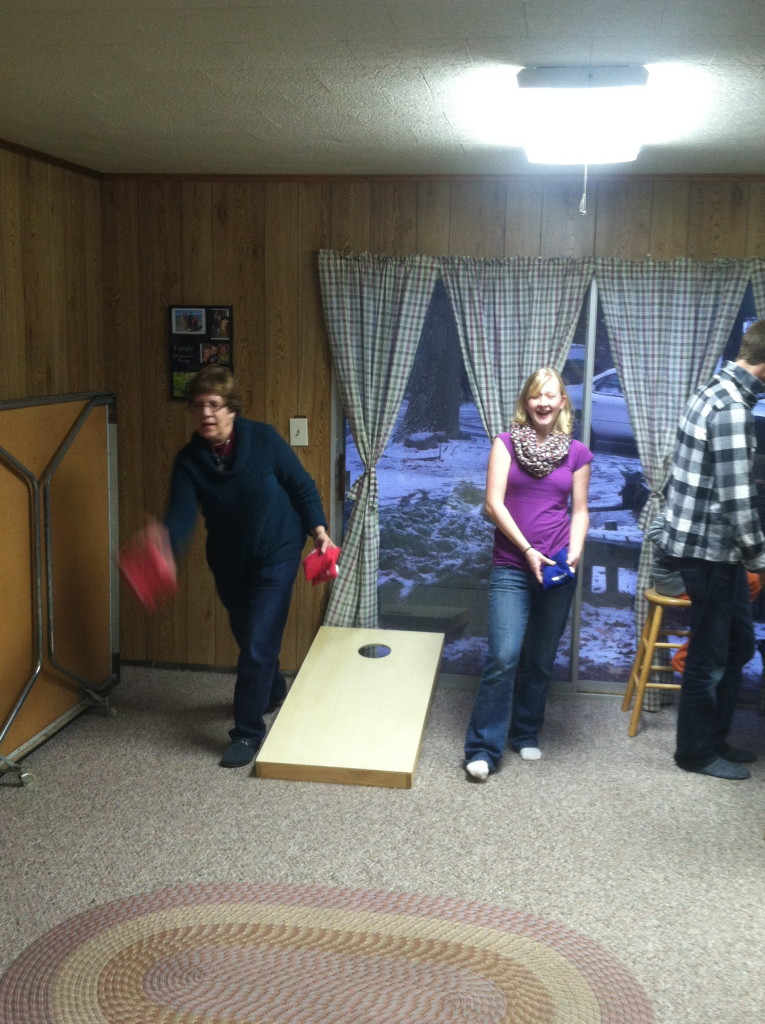 Aaron held Tera for about 2 minutes, and she just leaned back and fell asleep! Baby whisperer!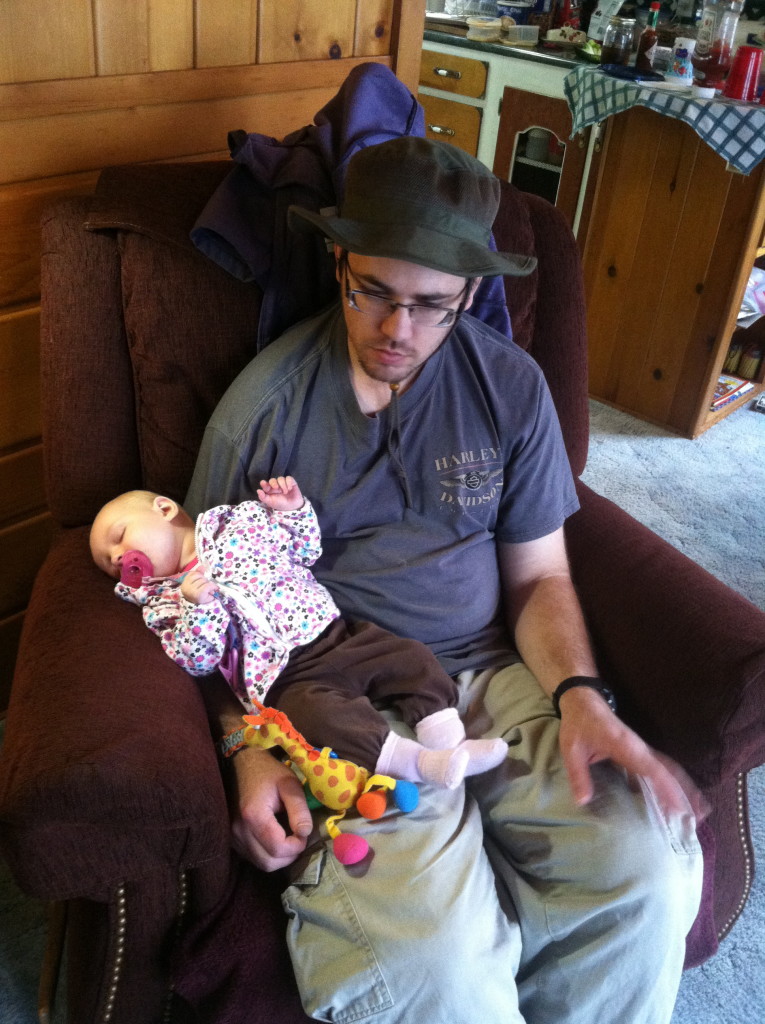 Grandma played the piano with Tera… She loved it!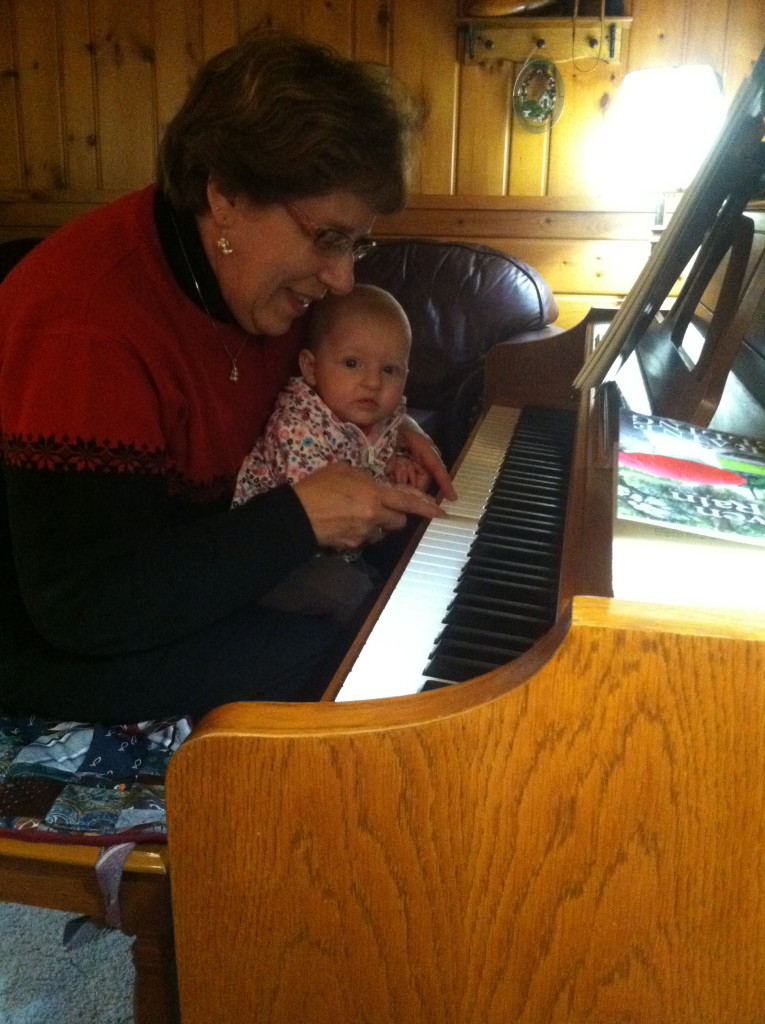 And that was our Christmas 2014 with the Hines family in Michigan!
I hope your holidays were as wonderful as ours!