This post has been in my drafts folder for a few weeks now. I'm finally getting around to publishing it!
I remember those times so clearly.
The weeks of anticipation, watching my parents pack big boxes full of stuff. Clothes, shoes, toiletries, books, homeschooling supplies.
I remember my Dad running around like crazy to different banks, different churches and visiting with many different people.
I remember my Mom shopping for last minute things, letting my brother and I eat some things that she said we wouldn't have any more (ice cream, M&Ms, hot dogs!).
I remember people crying as they hugged us one final time, and me wondering what in the world all the tears were for. I was simply beyond excited and really didn't understand how wide an ocean truly is.
I remember waking up that morning feeling like it was Christmas. The anticipation, the excitement, everyone scurrying around. Taking a shower in the middle of the afternoon and putting on brand new, fresh clothes. Grabbing my carry-on full of hours of entertainment (that really only lasted approximately 30 minutes). I remember watching lots of strong men load up all of our stuff. Then we would drive to the airport, where the adventure always began.
And then we were off! Off to Africa!!
The past few weeks, I lived this whole thing over again. Except it wasn't me going to Africa, it was me watching my family go to Africa.
Theo and I had the privilege of hosting Ethan and Kindrea, Kyrin, Ade and Corah at our house for the past four weeks. They arrived fresh from french study in Quebec crammed into a big SUV. The next few weeks looked much like what I described above, except they also spent time traveling around to visit a lot of family.
Our house was "home base". And I have to admit that I didn't always have the best attitude about this. Hospitality is raw, and it's not just having the living room clean and the table set perfectly. This kind of hospitality is rubbing elbows with another family. It's letting them see my strengths and weaknesses. It's seeing their strengths and weaknesses. It's dealing with the stomach flu and extra dishes and sharing a bathroom with five extra people. And I have to admit that I didn't always have the best attitude about these things.
But it was still a pleasure and a privilege. They spent their last few weeks using our home as a safe haven. Theo and I got to spend precious time with our nephew and nieces and before they left for 3 years. Theo and I got to have fellow board game players in the house. We got to have deep conversations, challenging conversations, hard conversations, and even some times of prayer. Theo and I got to observe first-hand the diligence of parenting three littles. We got to see bedtime and tooth-brushing time and devotions time and discipline time and fun time. It truly is a privilege to be able to interact with another family that is a little older and wiser than us.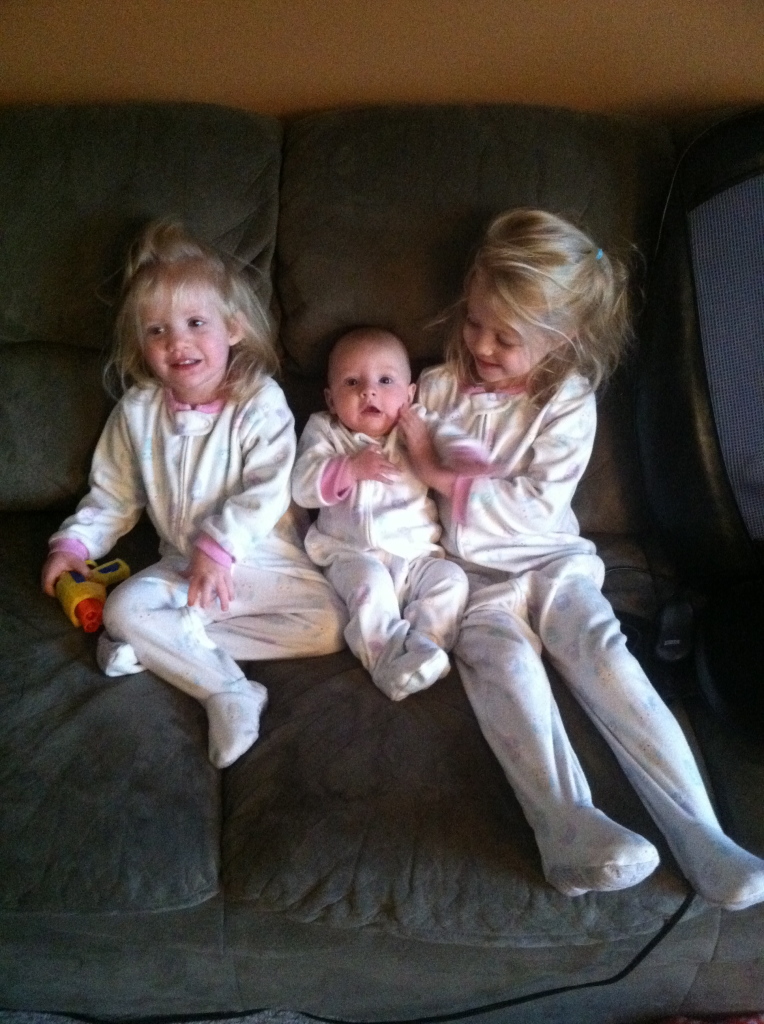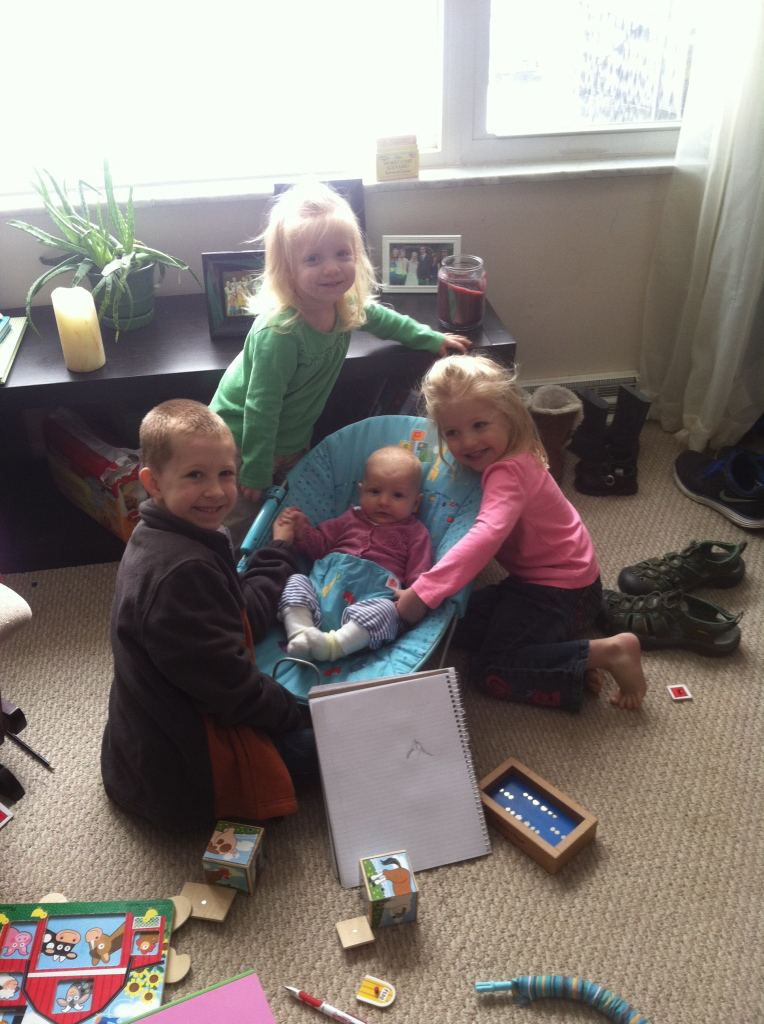 And then they packed up and headed for the DRC! Oh, how we will miss them. How we will miss calling them and asking for advice, or heading over to their place for a meal, or having their kids crash at our place for Sunday afternoon nap time. We will miss the board game playing and the way that Ethan and Theo spur each other on to do crazy things. Three years is a long time, but it is so exciting to see Ethan and Kindrea take this step. They have been working towards going overseas since before I was even in the Hines picture! It is so exciting to see Kyrin, Ade and Corah go to Africa as missionary kids. Life as a missionary kid is not always easy, but it is an experience that I am forever grateful for.
Ethan and Kindrea, Kyrin, Ade and Corah- you are missed! We are proud of you!
The Lord truly has given this family a passion. A passion to go overseas, a passion to plant a church. You might think that they are super special people (and I would agree!), but they will just tell you that they are normal people, disciplined and loving the Lord. They also would admit that they are slightly addicted to adventure! I've never met a more crazy family.
And here are some pictures of their departure:
Loading up all the trunks that are off to Africa. And Kyrin the already-professional-missionary-kid climbing the wall…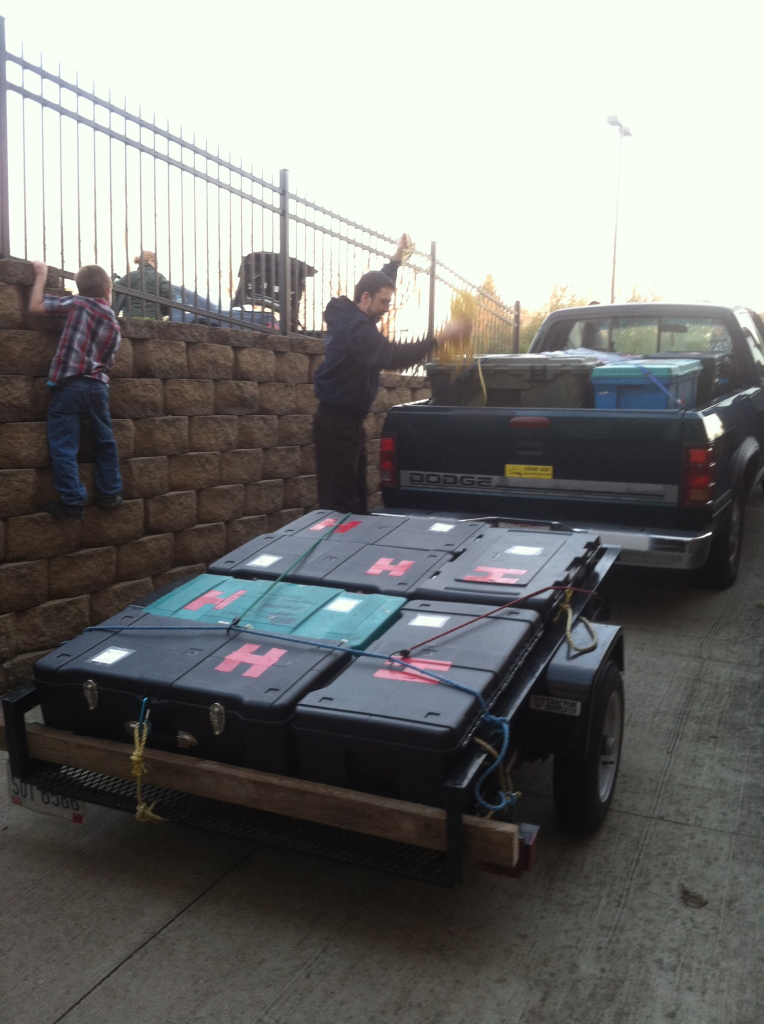 Waving goodbye. Oh, goodbyes are so hard.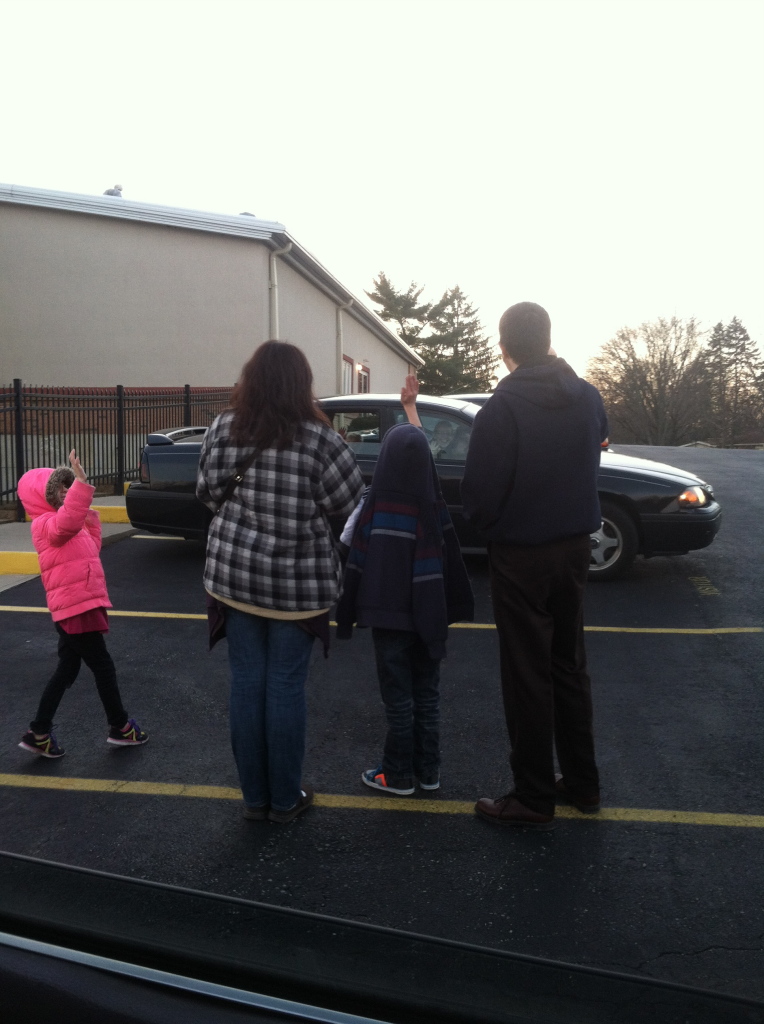 Dropping them off at the airport: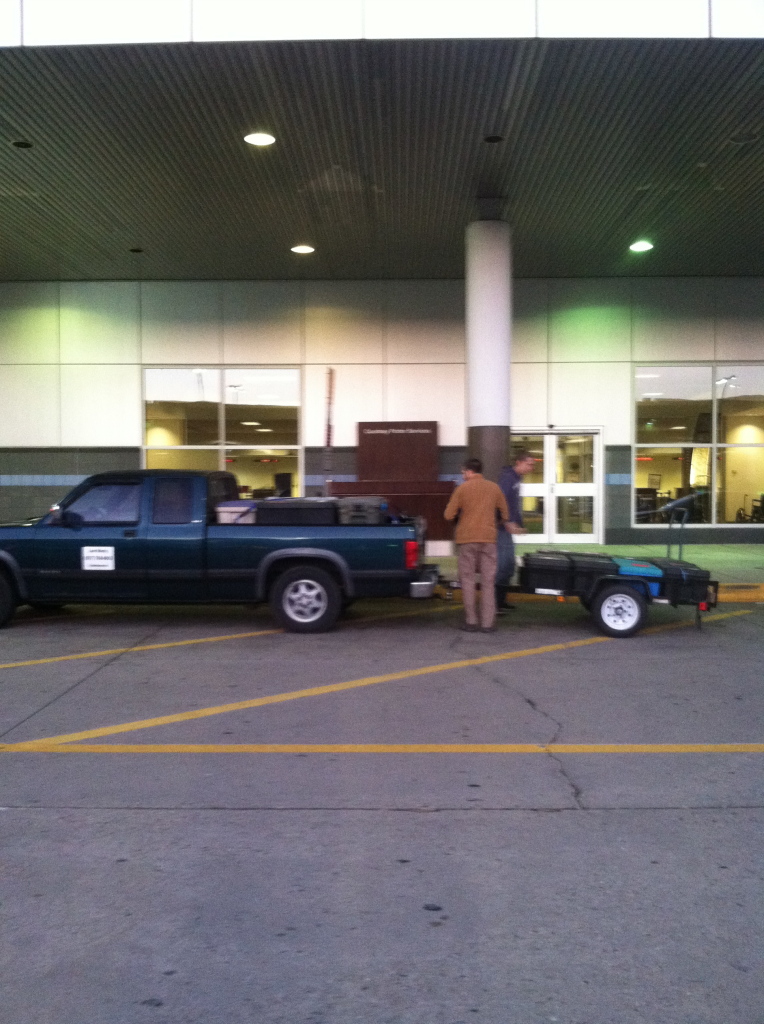 For more information on their journey, go to:
Their blog: http://treasureinafield1344.wordpress.com/