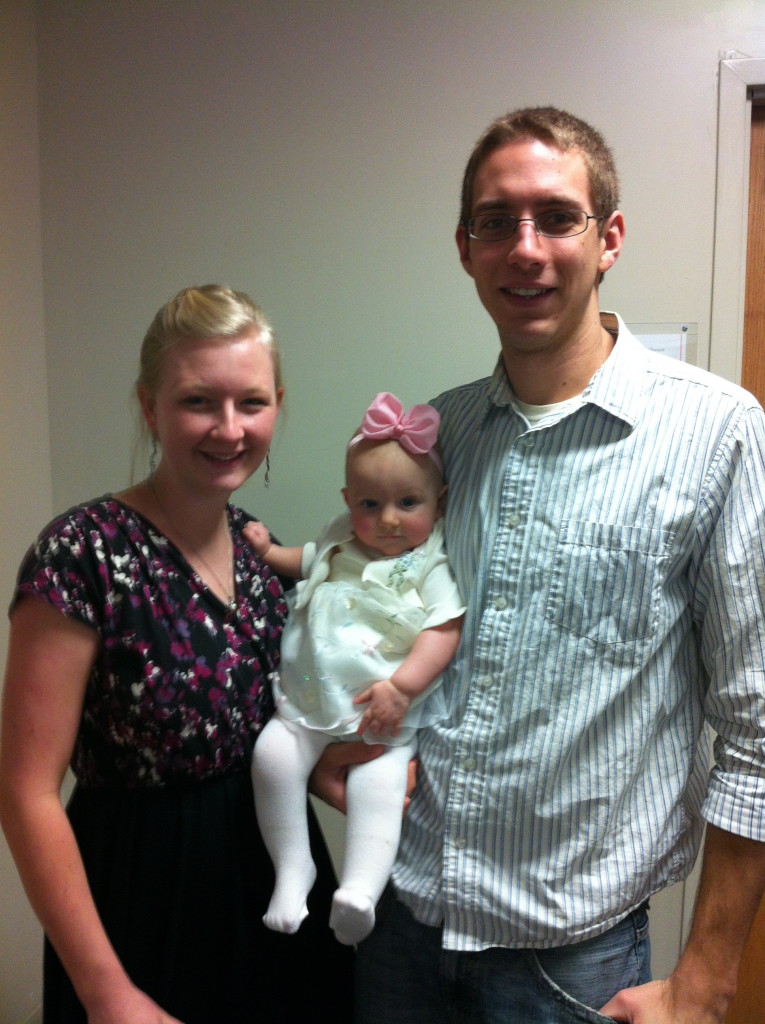 I promised all my facebook friends that I would do a blog about our recent baby dedication.
On March 22, we dedicated Tera to the Lord.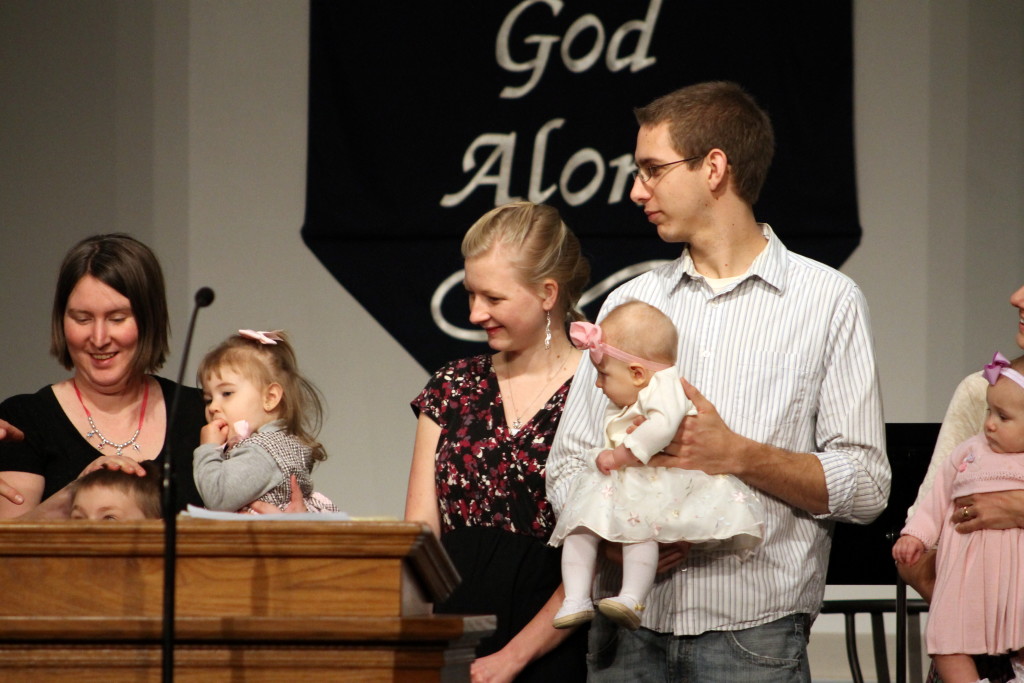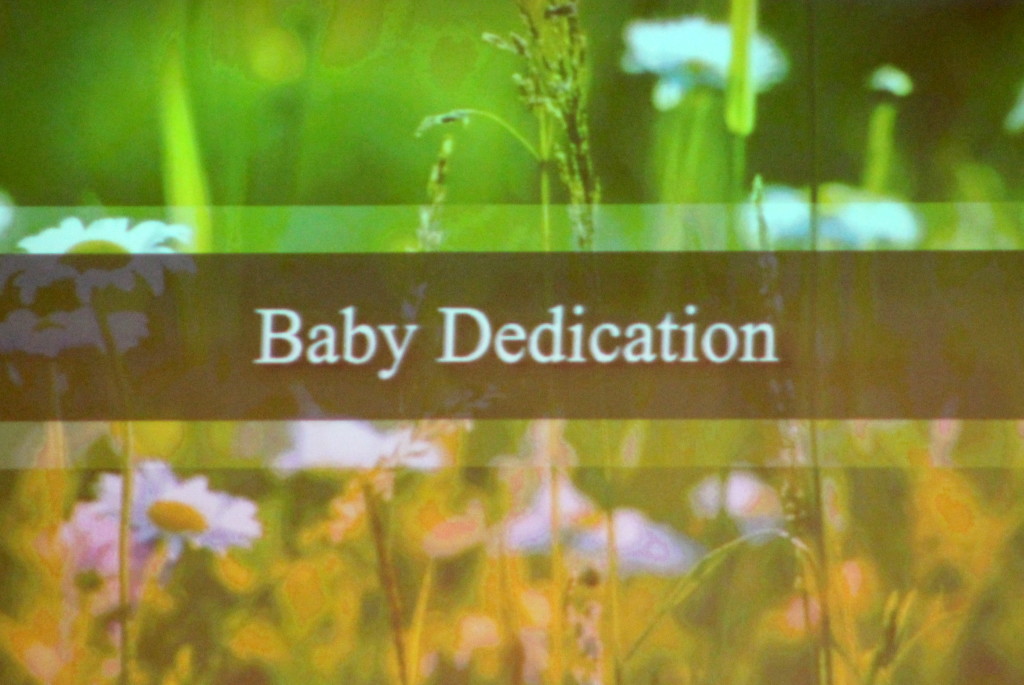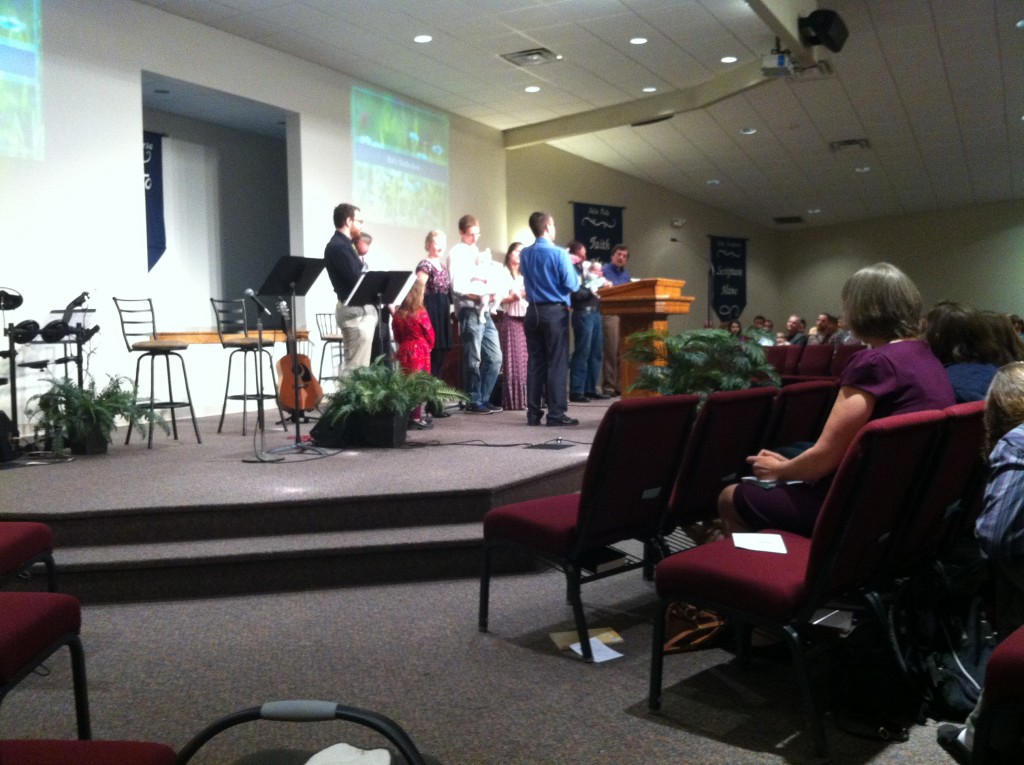 The service began with our pastor explaining what a baby dedication is NOT. It is not salvation for the child. It is not baptism. It is not church membership, and it is not guaranteeing the future of our child in spiritual matters.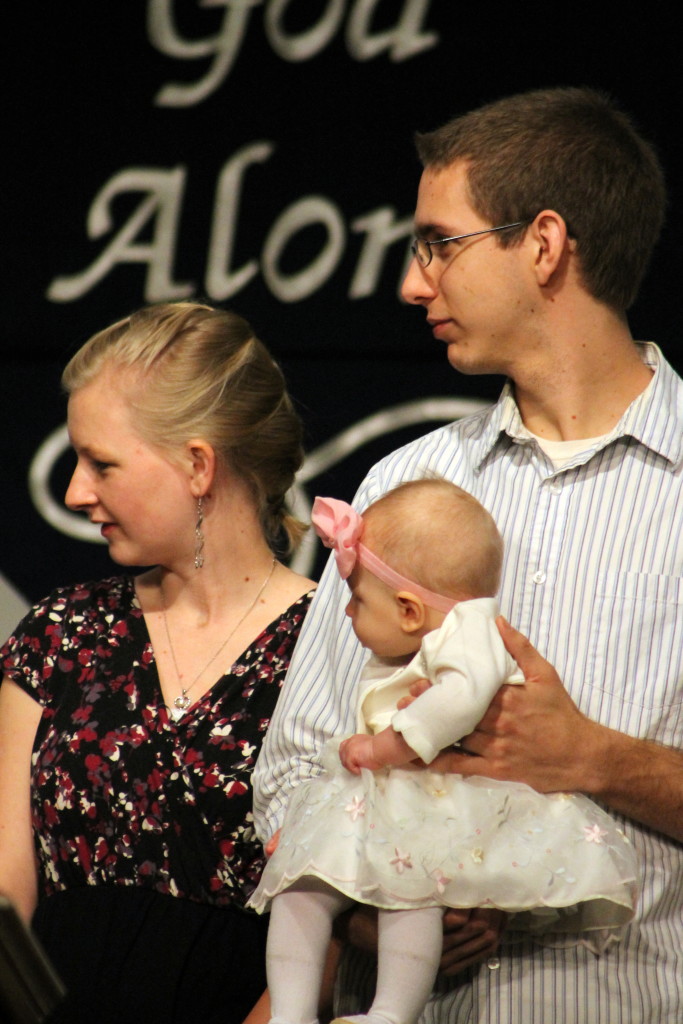 It IS us as parents committing to raising our child in the fear and admonition of the Lord. It is us as parents acknowledging that God has given us a precious gift. It is us returning that gift to God's hands, allowing God to use us as a family unit, as he sees fit. Tera is first the Lords, then ours. This baby dedication was a public acknowledgement of that fact.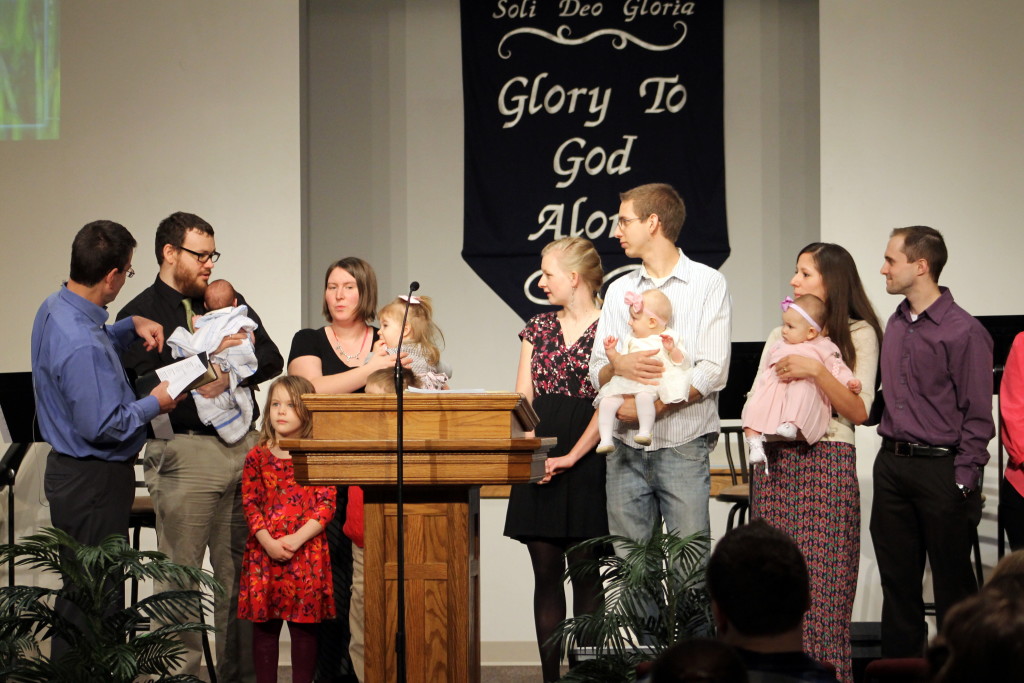 Our church always has young children running around, but we have had a real baby boom recently! Three other families also dedicated their child(ren) as well.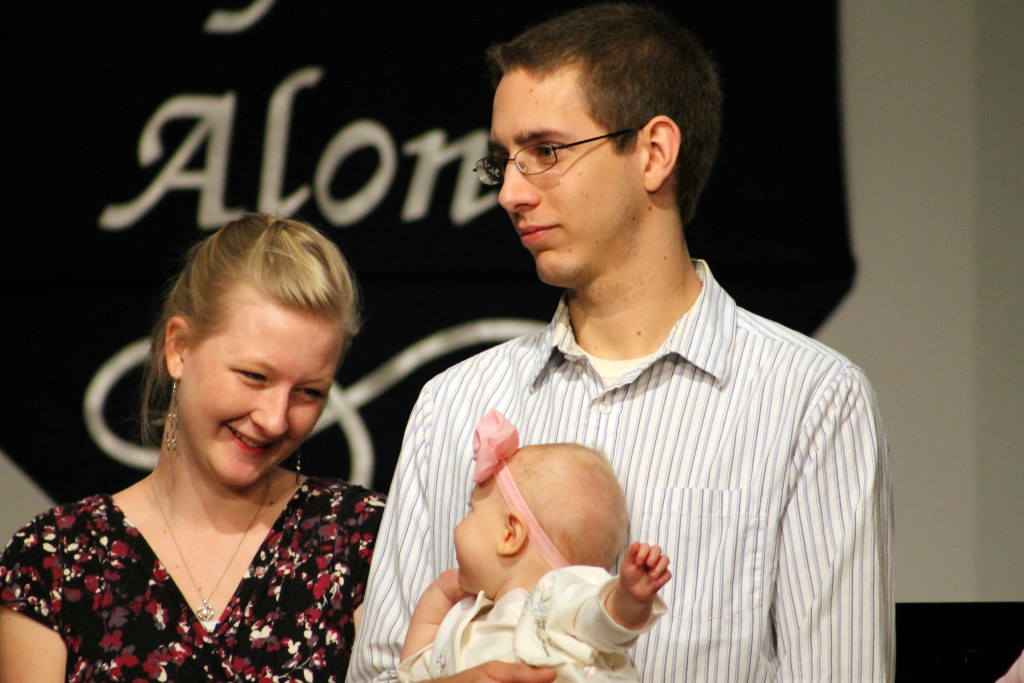 Pastor Paul read Genesis 28:3 to us: "May God Almighty bless you and make you fruitful and multiply you, that you may become a company of peoples."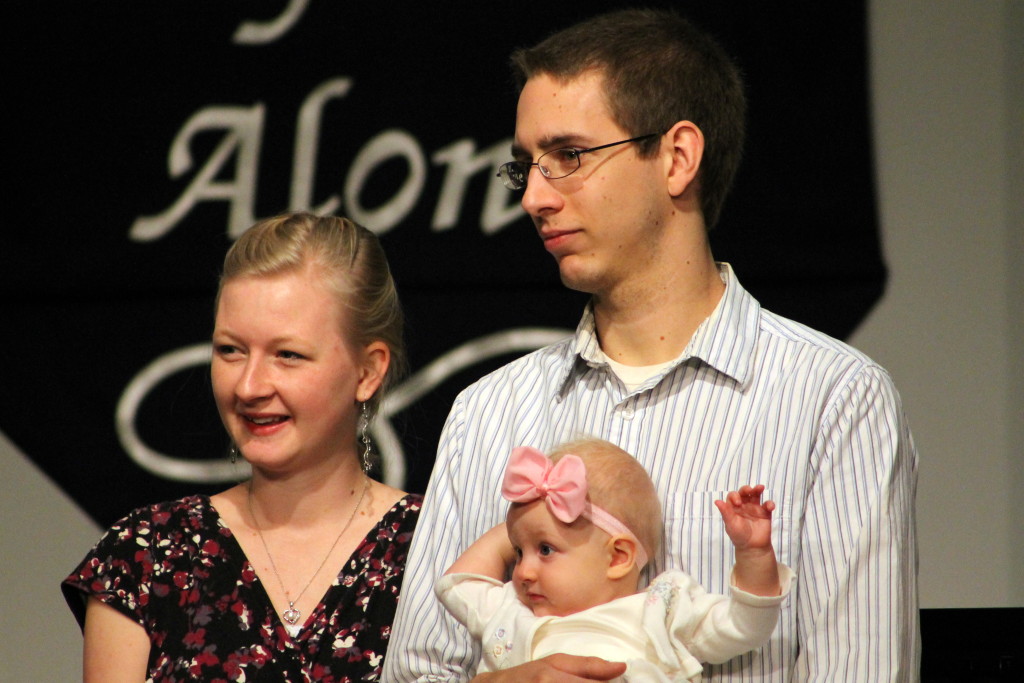 He then said something special about each child that was being dedicated, and the "life verse" for each child, if there was a specific one. This is what he said about Tera:
Bible Verse: Ps 24:1-6
Meaningful Event: We carefully chose Tera's name. Tera is named after a village in Niger. This village has personal significance to both Theo and Suzanne. Suzanne grew up there, and took Theo for a visit there when they got engaged. Tera's middle name is Evelynne, and she is named after her grandmother, Nancy Evelyn. Her great-great grandmother also has the middle name Evelyn. Both of these women followed God whole-heartedly, and we hope that Tera follows in their footsteps.
Then Marc Clauson came forward to ask the parents three questions:
"Do you recognize your child's need for the cleansing blood and renewing grace of Christ?"
"Will you rest on God's promises as you raise your children?"
"Do you unreservedly dedicate your child to God?"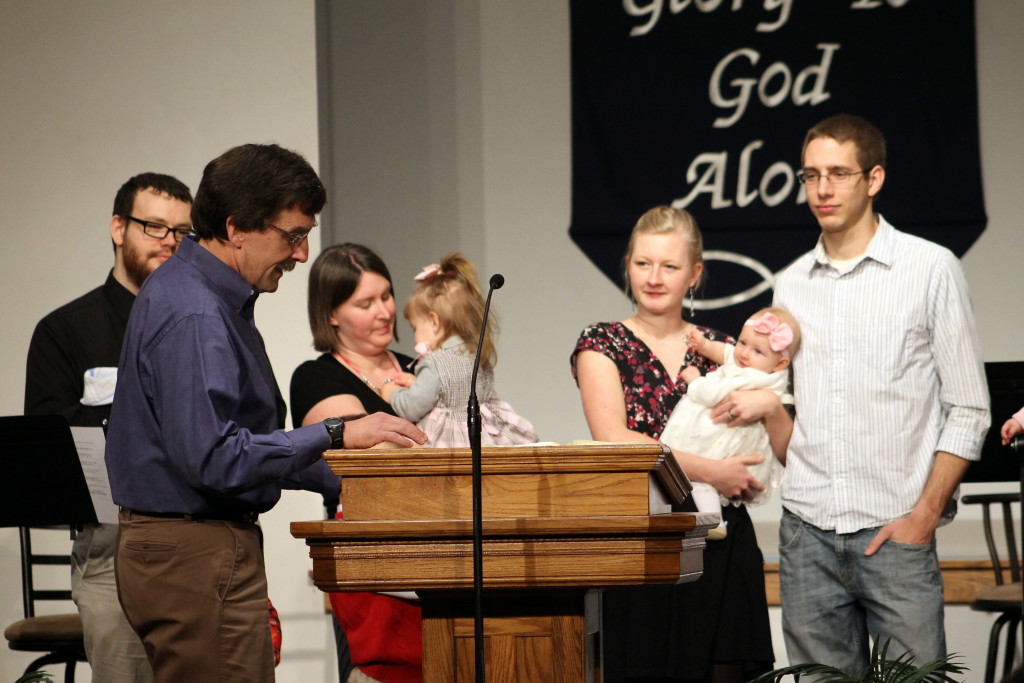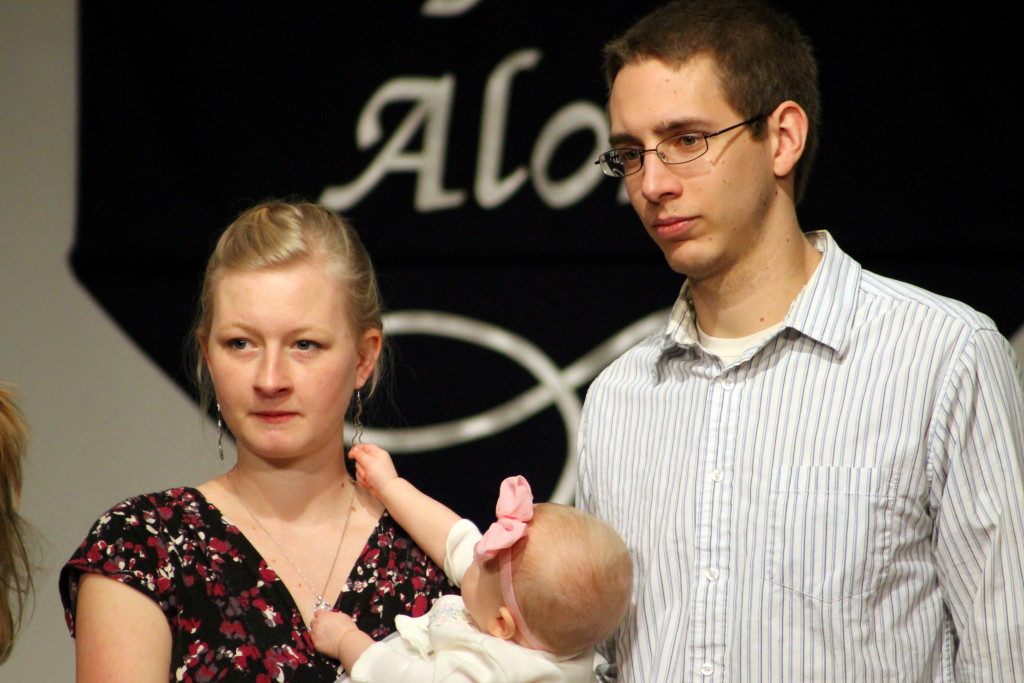 He then asked the congregation a question as well:
"Will you assist these parents to the best of your ability to bring up these children in the nurture and admonition of the Lord?"
After these questions were asked we had the prayer of dedication.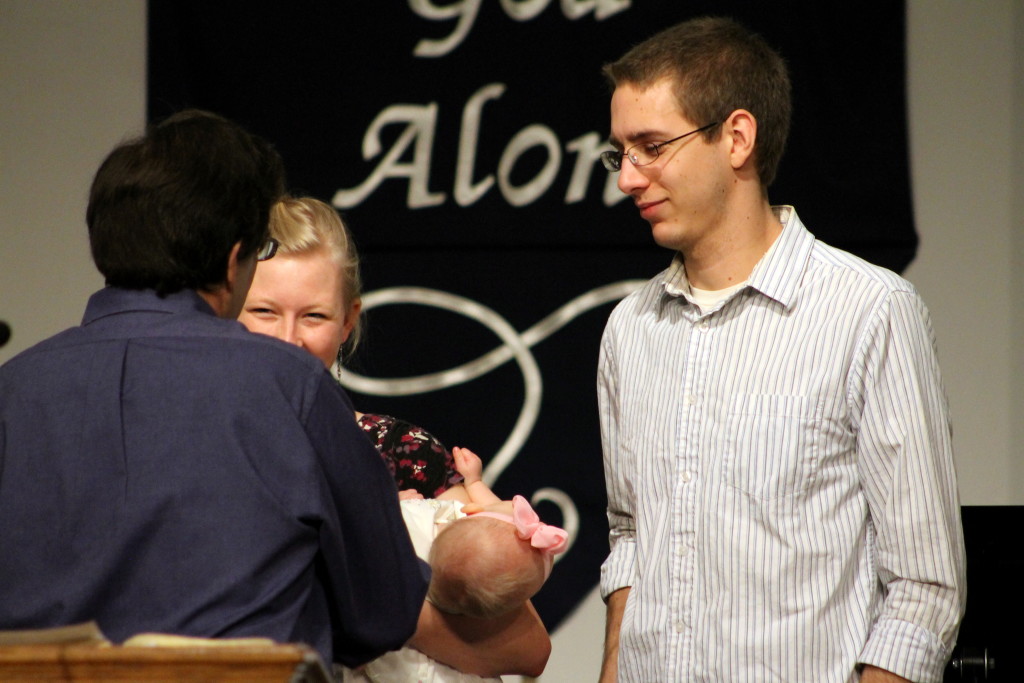 It was simple and sweet, but the weight of what we did has not been lost on me the past few weeks. Just as we stood in front of our family, friends and God and said our wedding vows, we also stood in front of our family, friends and God and committed to some pretty heavy things. Just as we vowed "till death do us part", we vowed, "she is YOURS" and "we will do our best". That means even if our culture doesn't support this, we will do it. It means even if we hit hard times, we will do it. It means even if our circumstances make NO sense, we will do it.
But we can't do it alone. We need our family. Our friends. Our church family. And the fear, wisdom and admonition of the Lord.
We are especially grateful that Theo's parents were able to be there just for the dedication. And since my parents weren't able to be there, my Aunt Natalie and cousin Alesha and her crew were all able to come. It seriously meant so much to us to have the support of family members as well as our church family.
3 generations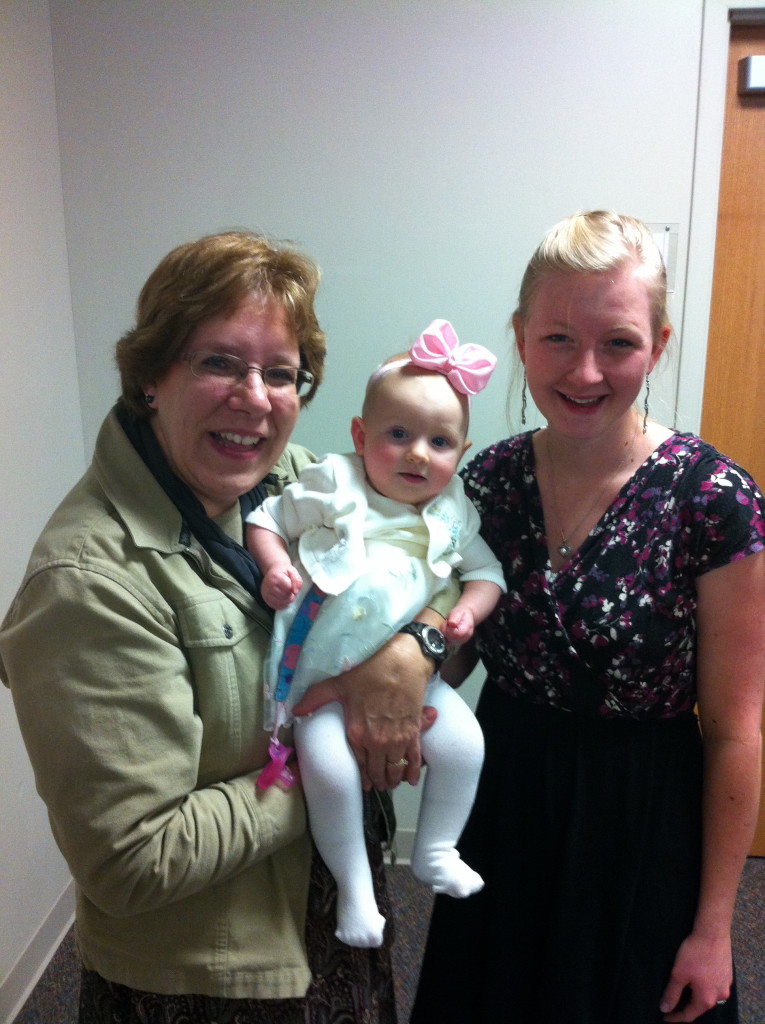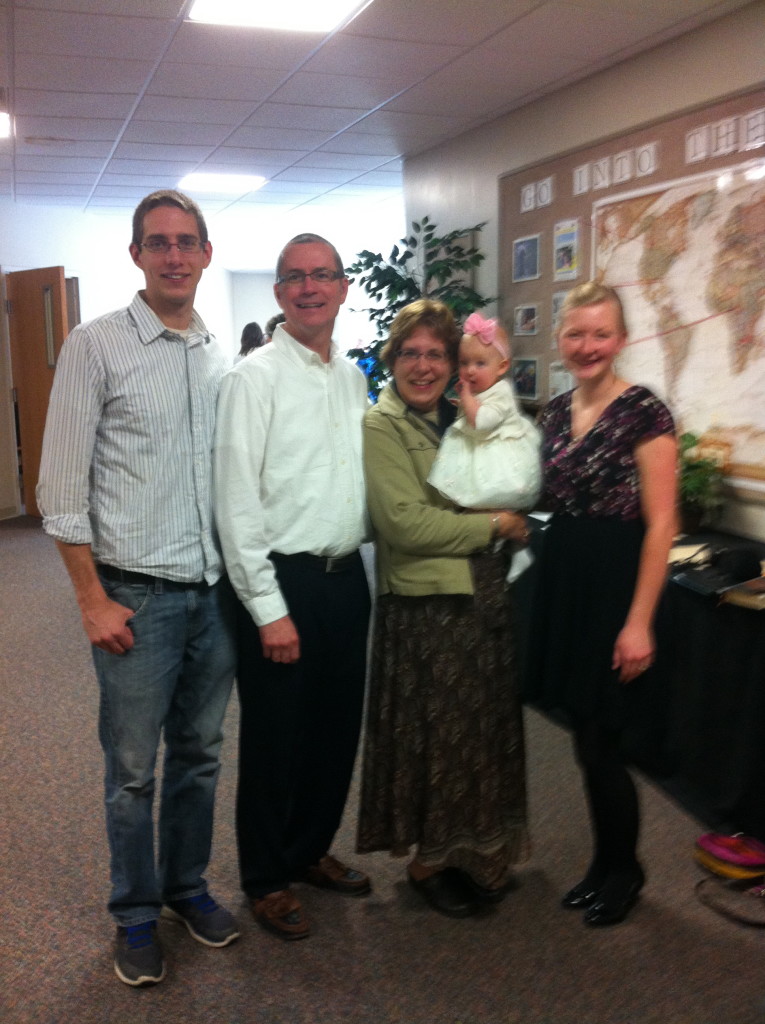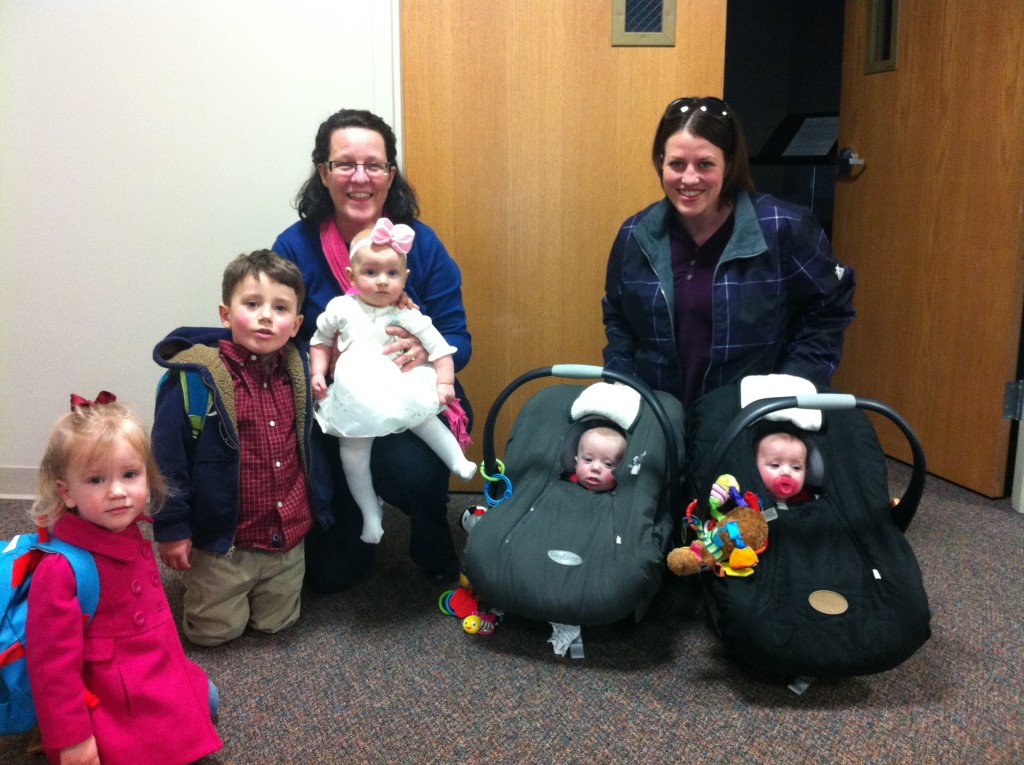 Tera's dress is from her Great Grandpa and Grandma Hall. They picked it out for her about a year ago as soon as they found out that Tera was a girl. I believe it was the first gift that TERA received. We had received several others things for "baby" but this was a special gift!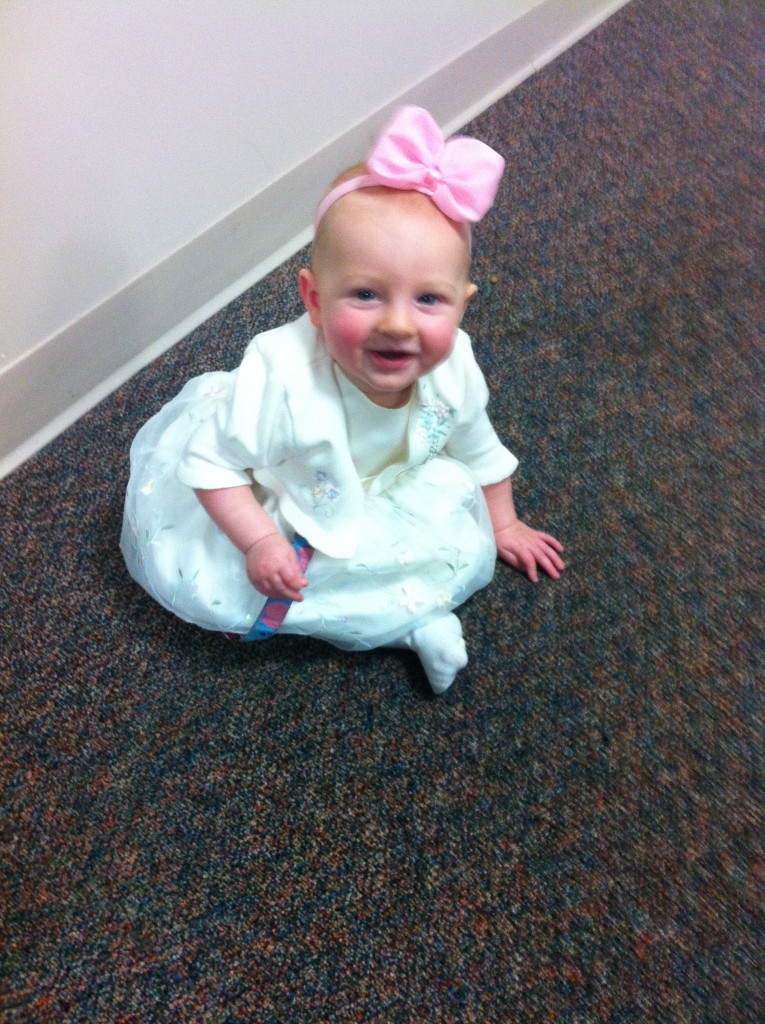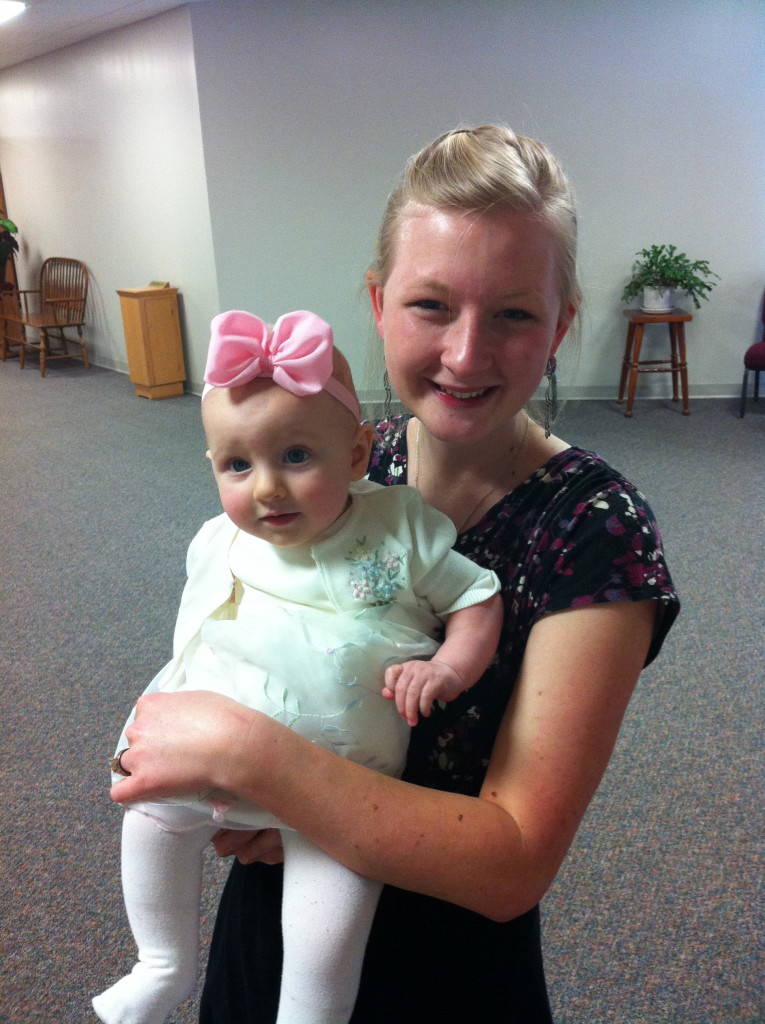 All of the fancy photos were taken by Alesha Vines.