After Tera was born, we had a number of people come over to our house to bring us hot meals. It was delightful, and so, so wonderful.
One of those people was my friend, Jess (hi, Jess! I know you are reading!!). She brought a meal and this brochure (actually, the one she brought is long gone, but I picked up a new one to show you all). She explained to me that if you sign your child up, you can get a free book every month. Pretty cool, huh?
Sounds to good to be true?
Well, it's NOT!!!
It's called Dolly Parton's Imagination Library, and it is a wonderful program that YOU can sign up for through the Greene County Library.
Honestly, I didn't know Dolly Parton liked to read books, or cared about my child getting free books. I mean…doesn't she sing big, have big hair, and um…yeah, ok…back to the Imagination Library! Apparently, Dolly Parton really wants all children to have access to free books! Which we do….in libraries. But through the Dolly Parton Imagination Library, you can build a library for your child!
If you have a child between the ages of 0-5, you can sign them up- for free. Honestly. Every month, they will get a book in the mail. Here are some of the ones that Tera has gotten: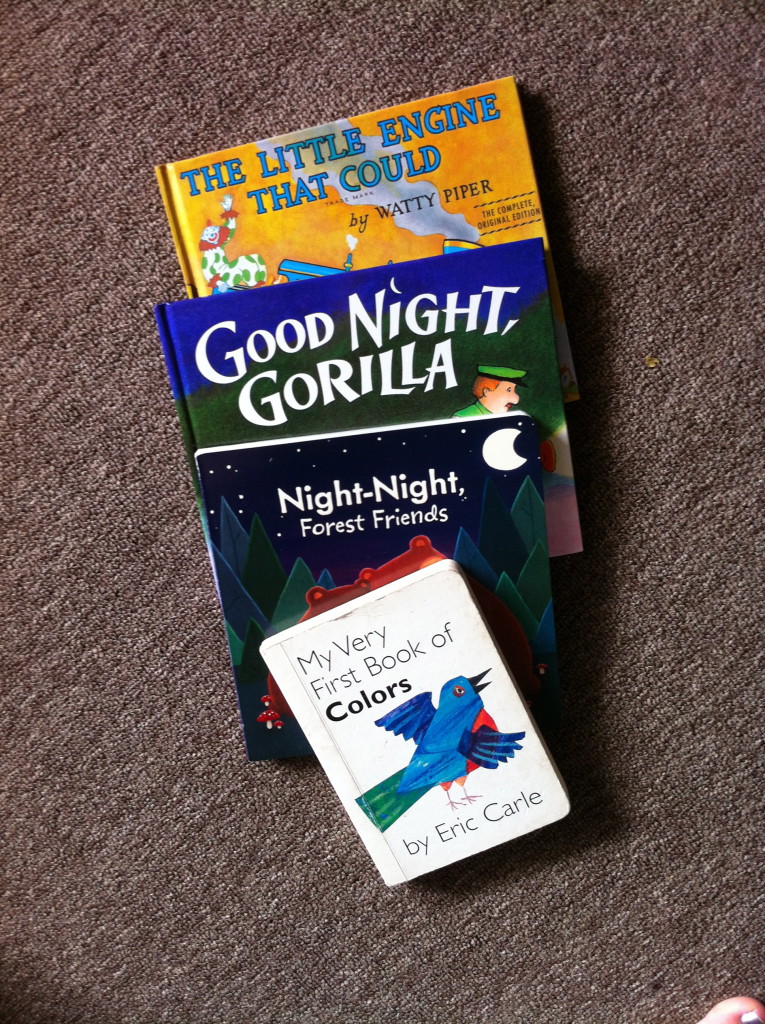 The website says that the books are based on how old they are…but I'm not so sure I agree with that. Either way, though, Tera is getting free books!
I will say that they are very picky about where you live. For us, we can only get the books through the Greene County Library if we live in Greene County. We moved a mile down the road and got an angry notice from DP's Imagination Library about moving. So make sure that you update your address! After we updated it, we resumed getting books with no problem.
So how do you sign up? Greene county folks…just go to a local library and grab this brochure: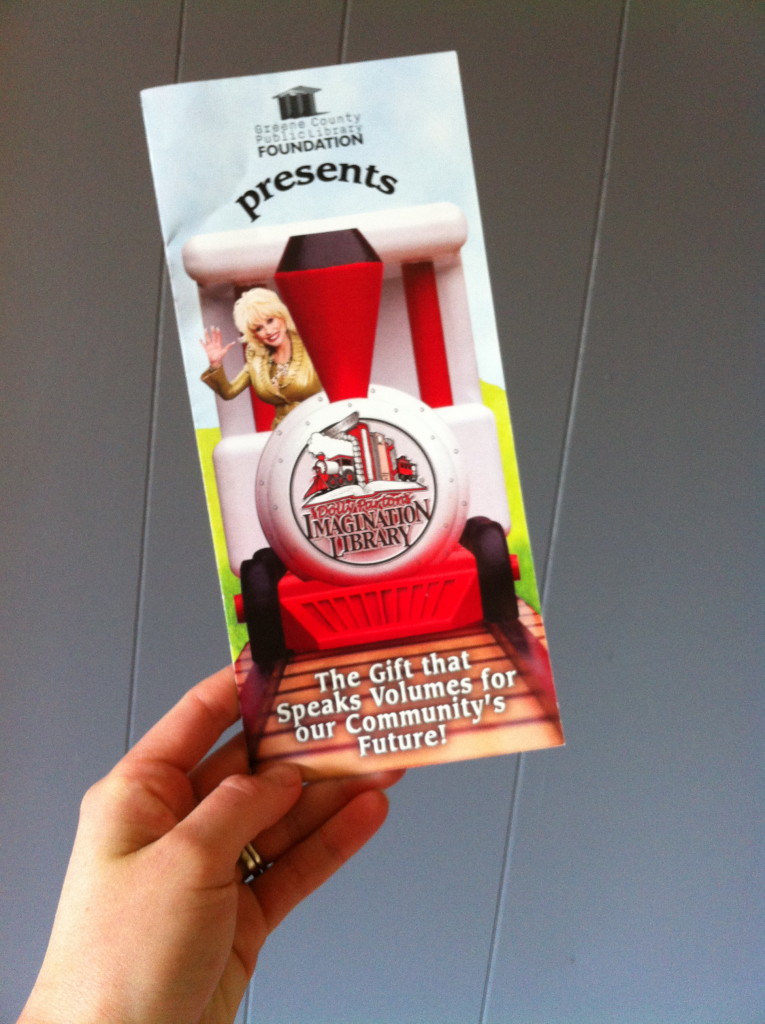 There is a little form inside that you can fill out and mail in!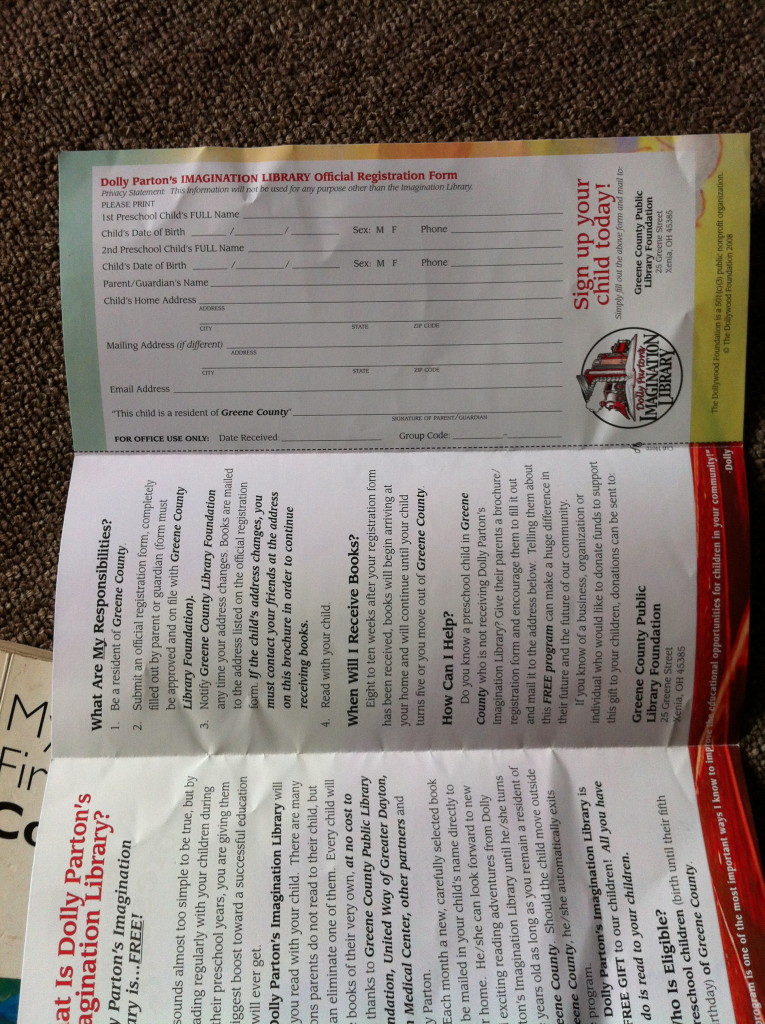 I'm sure you can also find it on the website.
But, there is good news if you don't live in Greene County! You can also sign up! Go to www.imaginationlibrary.com and see if this program is available through your county in your state. Pretty cool, huh?