It's show and tell Tuesday again! Yay! I'm sure you all will be delighted with what I have to show and tell today. Ha. This post might contain a lot of snark and sarcasm. And some pictures of one of the most hideous bathrooms you have ever seen…and ever will see.
My beauty routine? Well, I wish I was…but I'm not one of those naturally put together people. The ones who look gorgeous when someone sneaks up behind them and snaps a picture .3 seconds after they get out of bed. Or give birth. Yeah, that is not me. Buuuut, I also have to admit that I don't put all that much effort into it. I guess we all prioritize, and although I really care about how I appear, I don't often prioritize how I look.
But without further ado…let me show you my beauty routine.
First up…the bathroom. Drink this in, folks. This is the bathroom that is in our house the way we bought it. We would LOVE to redo it, but that won't be happening until we can save up a little bit of mula. So it works.
I take a shower everyday. That is one of my top priorities. If I don't take a shower, I feel stinky and dirty and unsuccessful in life. And yes, I do have some dry shampoo. It doesn't make me feel any better about myself.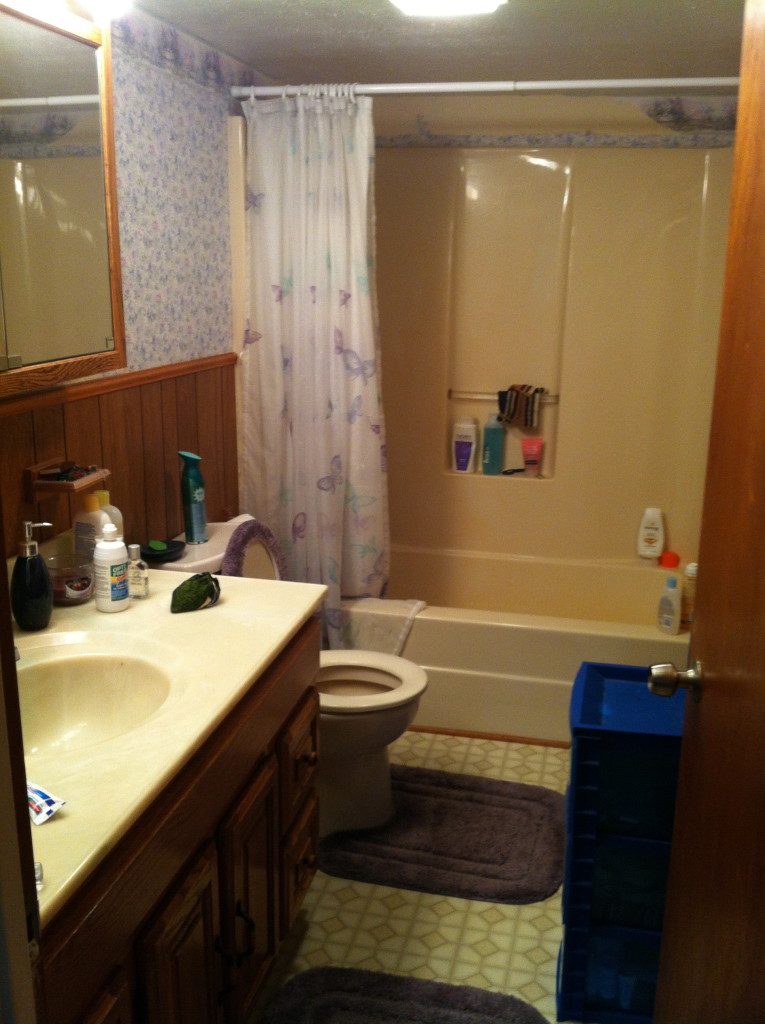 I thought I would give you a close-up of the wallpaper and as a bonus I also make sure to give you a great view of the popcorn ceiling.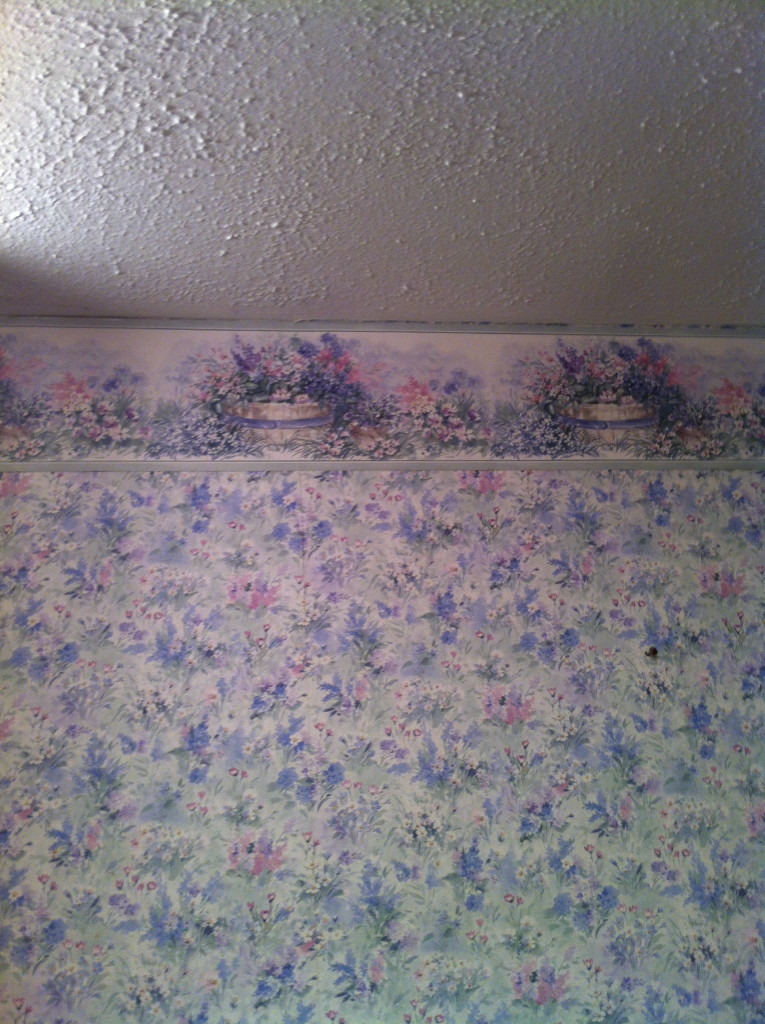 Even though we are planning on at least repainting the bathroom, I decided to go ahead and hang my earrings and necklaces. Home is where I can hang up my things. Seriously. So there are my earrings…and the space heater that is built into the wall. Eyesore? Yes. Awesome in the winter? Yep!
And my earrings…
The mirror does not really fit into the bathroom, but it was the best spot for it and it holds my necklaces. So win-win.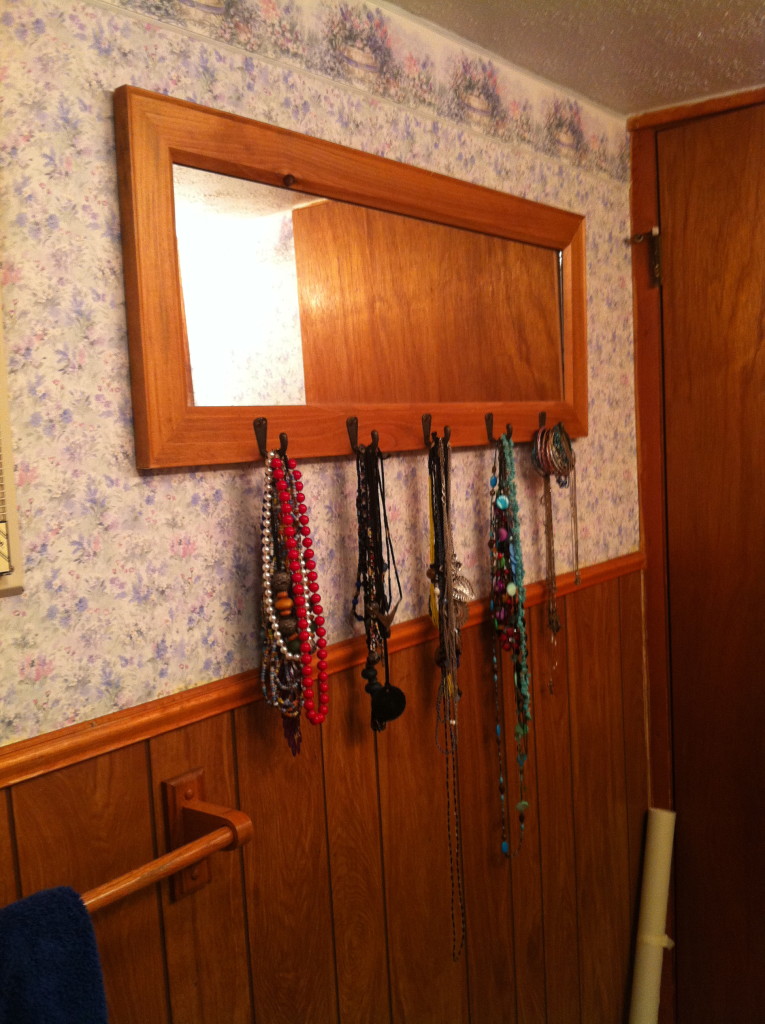 Anyways! Onto my beauty routine…
Here is my before. This is often what I look like. My hair just air dries after my shower and I go make-up free. The only person I see during the day is Tera. And I really don't think she cares what I look like.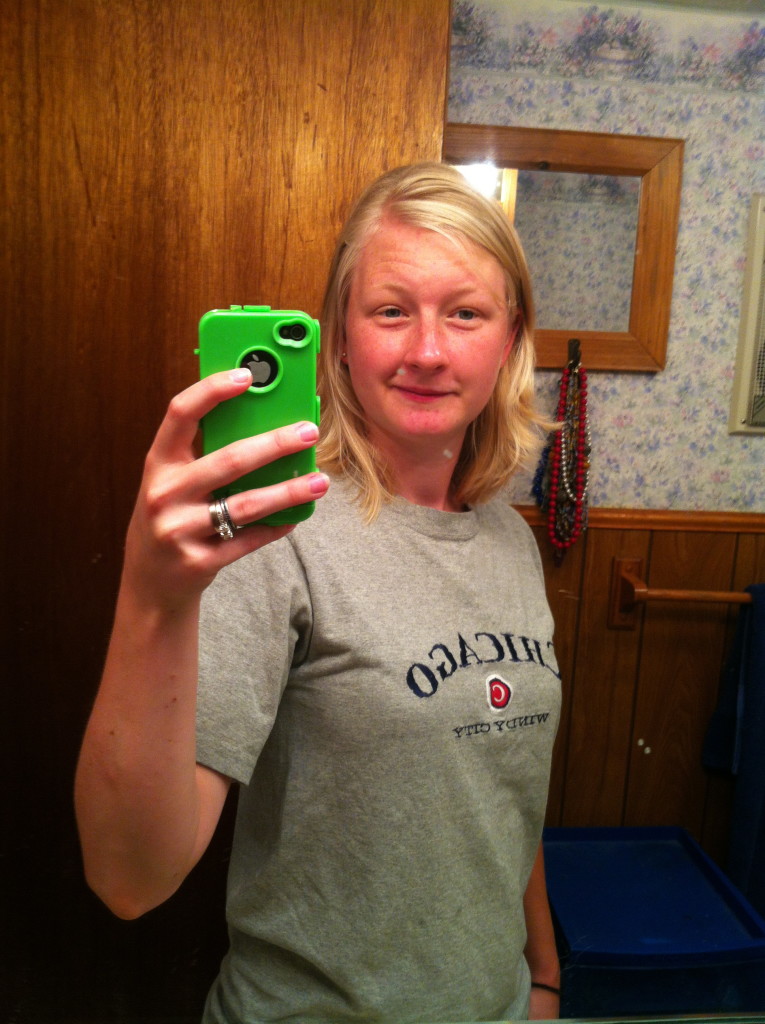 Regular ol' me…makeup free.
Here are the daily beauty products that I use:
Lotion (I love the gradual skin darkening stuff…since I'm so pale I just need something!), deodorant, powder cover-up, mascara and bobby pins.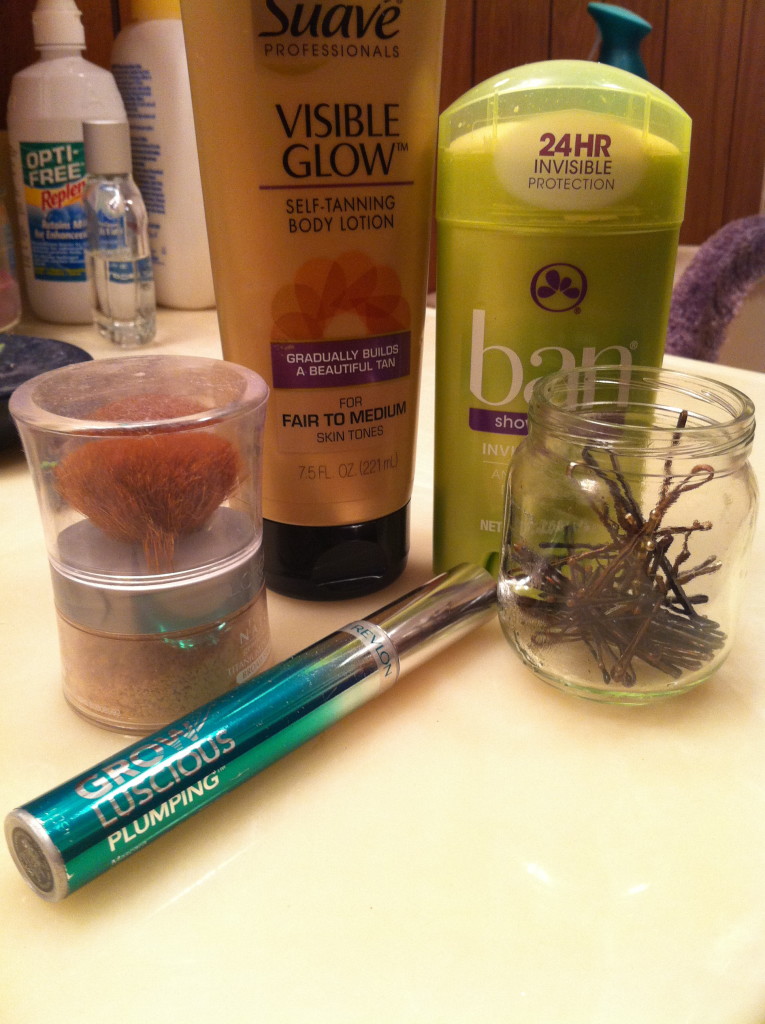 Ta-da! That is my entire beauty routine.
So what about you? What is your routine? Do you have any products that you just HAVE to have? Are you loyal to certain brands?
Feel free to link up with Andrea at Momfessional for Show and Tell Tuesday!