Tera and I took a trip to Florida to visit my grandparents! Tera had never met her great-grandparents, so we decided that it would be great if I could take her and go for a short visit. The visit was planned to be a week long, and it was full of adventures from start to finish.
First, Theo and I drove to the airport only to find out that we had completely missed our flight. By about 10 minutes. Bummmmmmmer. I was so bummed and Theo was, too…and Tera was over.it. And so was our car. Because it decided to overheat. There were a lot of tears shed over the frustration of missing that flight!
But after paying a small fee, we were able to get on a flight the next day. So, round 2…we made it to the airport, said goodbye to Theo and were off! This was Tera's first flight, and my first flight in a long time. I was extremely nervous about flying with a baby. Mostly because she is a wiggle-worm and I knew she would not enjoy sitting still for over 2 hours!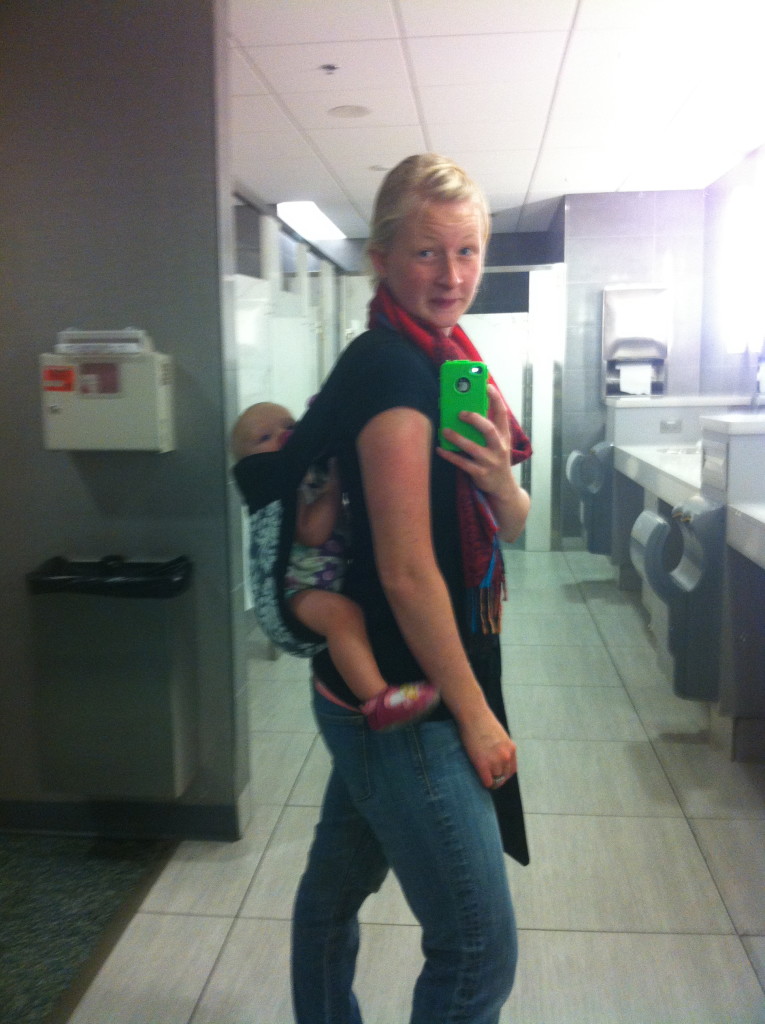 Tera actually did great!! She just sucked on her pacifier and leaned up against me…and fell asleep! In hindsight, that should have been my first clue that she wasn't feeling well…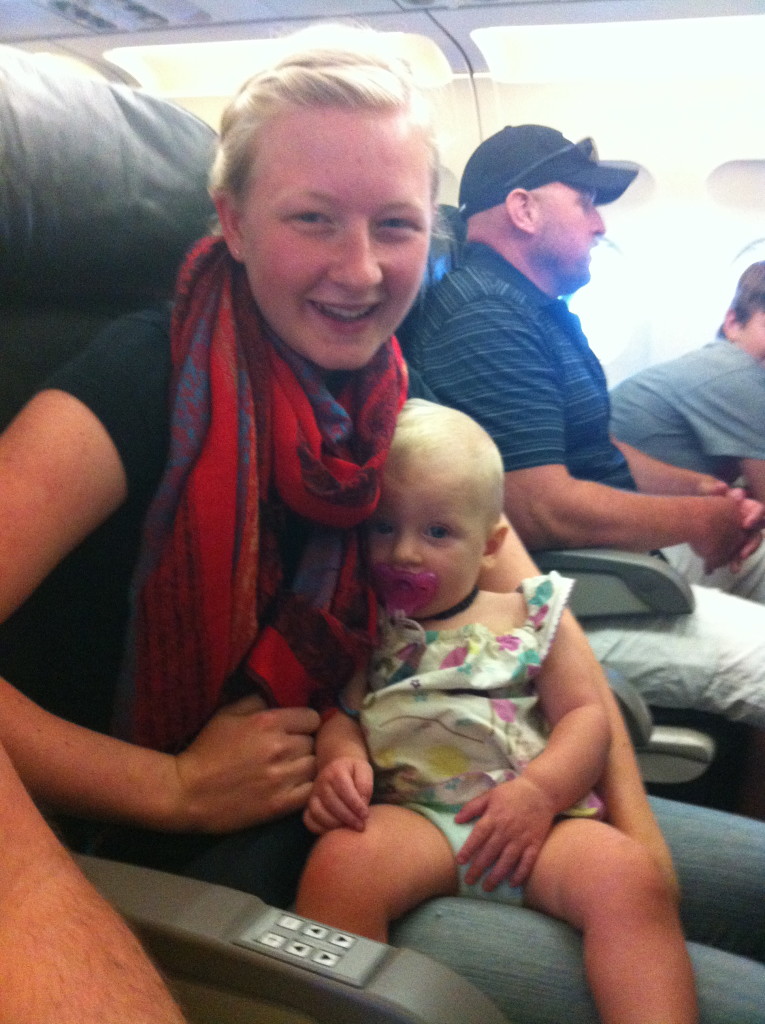 We arrived late to my grandparents house and we all slept in and took it easy the next day. Tera was an absolute grump and refused to eat anything or drink anything. I was starting to get worried, but I just kept telling myself that it was because we had traveled the day before. By this point, it had been about 24 hours since she had eaten or drank anything. I forced some liquids down her, but that was the hardest thing to do. I'm a wimp, I know.
Tera LOVED her great-grandparents. She didn't hesitate at all going to them and crawling right up to them and playing with them. I think the feeling was mutual!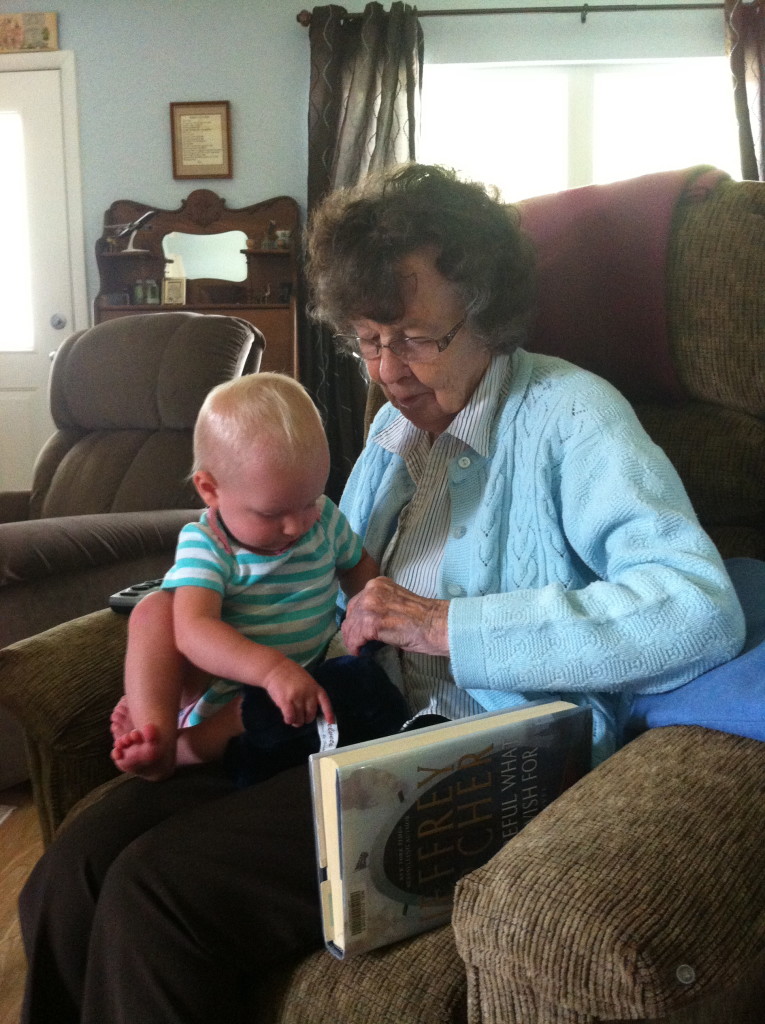 Around dinner time, I started to get really worried when Tera still continued to refuse food or drink. I thought she felt feverish, but we weren't sure and didn't have a thermometer.
Then an angel appeared at the door in the form of my former dorm Mom, Aunt Brenda. As soon as she opened the door I remember that she is a nurse! I asked her what she thought about Tera and she provided a thermometer for us. Tera did indeed have a fever. 101.5. Not too bad. We debated going to urgent care or the ER but I figured that wasn't too bad. Until I took it 30 minutes later and it was 103. Ummmm….that's not good.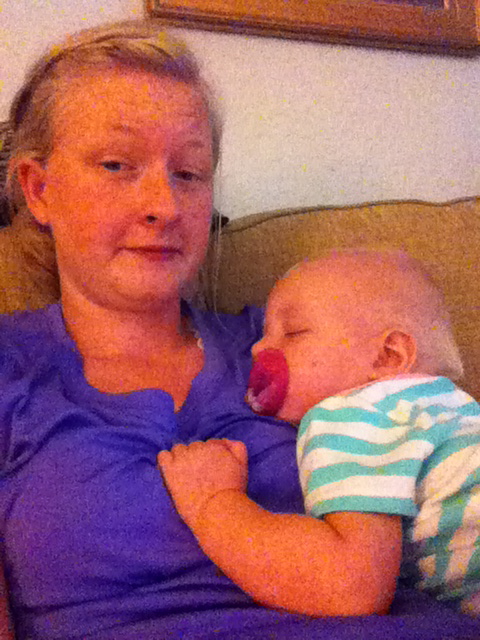 So Grandpa and I took her into the ER (Urgent Care was closed). She was burning up and extremely lethargic. I think even worse than a sick, fussy child is a child that is so sick she is lethargic. It was pretty scary. At the ER we had a team of amazing doctors and nurses. They did every test they could think of and did whatever they could to make us comfortable. They poked and prodded Tera so much that I was bawling my eyes out and the nurses were discussing whether or not they needed to kick Mom out of the room. I was on the phone with Theo every time a nurse left the room, half begging him to hop on a plane right.this.instant because going through that without your better half is horrible.
After a couple hours in the ER, they gave Tera a dose of fluids and some antibiotics. Within 30 minutes she started acting annoyed that she had an IV and had to sit on the table..which was such an improvement from being lethargic. The doctors and nurses sat down and told us that they would be admitting her if any of the tests came back positive. They reassured me that it was right to bring her in because she was one sick kid. Thankfully, none of the tests came back positive and they determined she had a virus or an infection. They gave us some more IV fluids and antibiotics before sending us home around 1 am.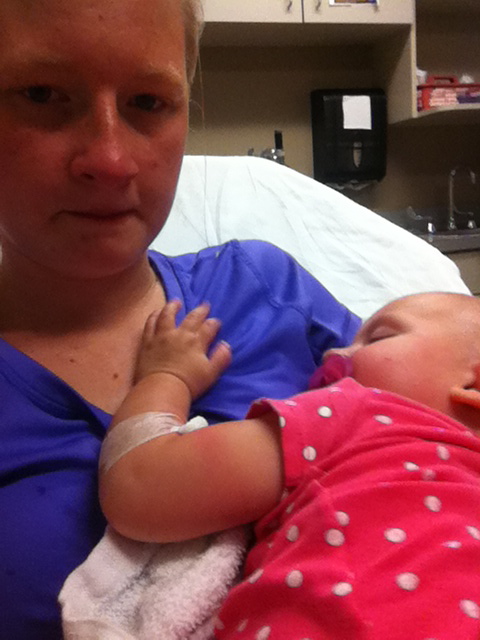 My poor, poor baby.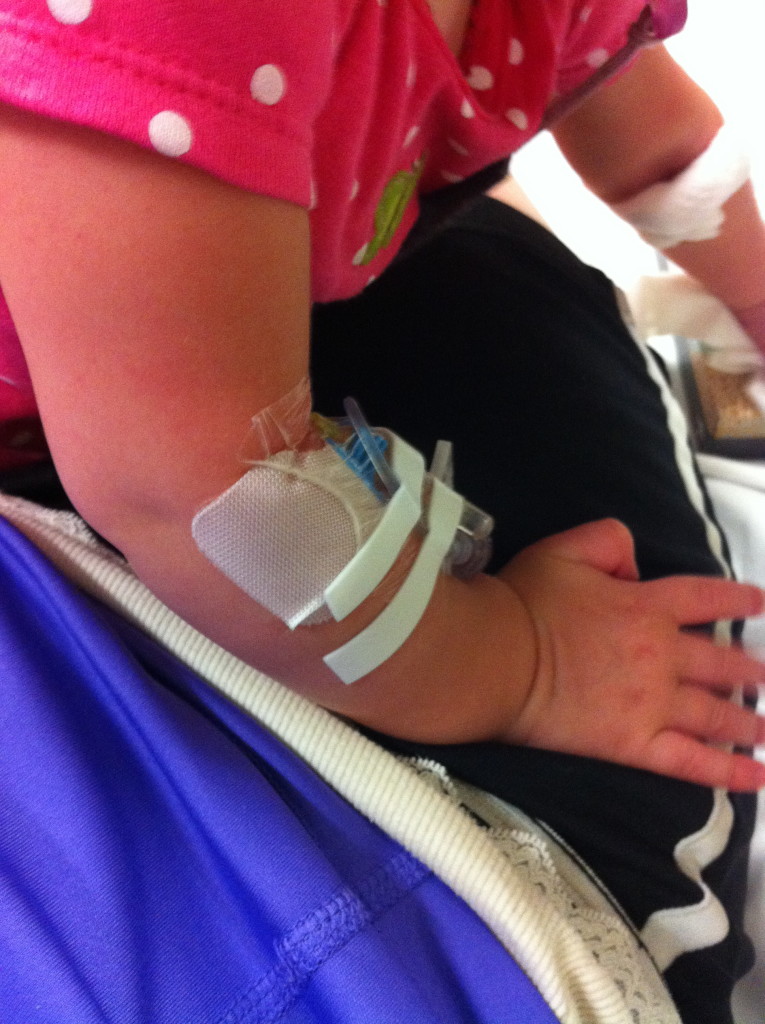 And that was our first day in Florida!
Meanwhile, Theo was in Michigan enjoying time with his family…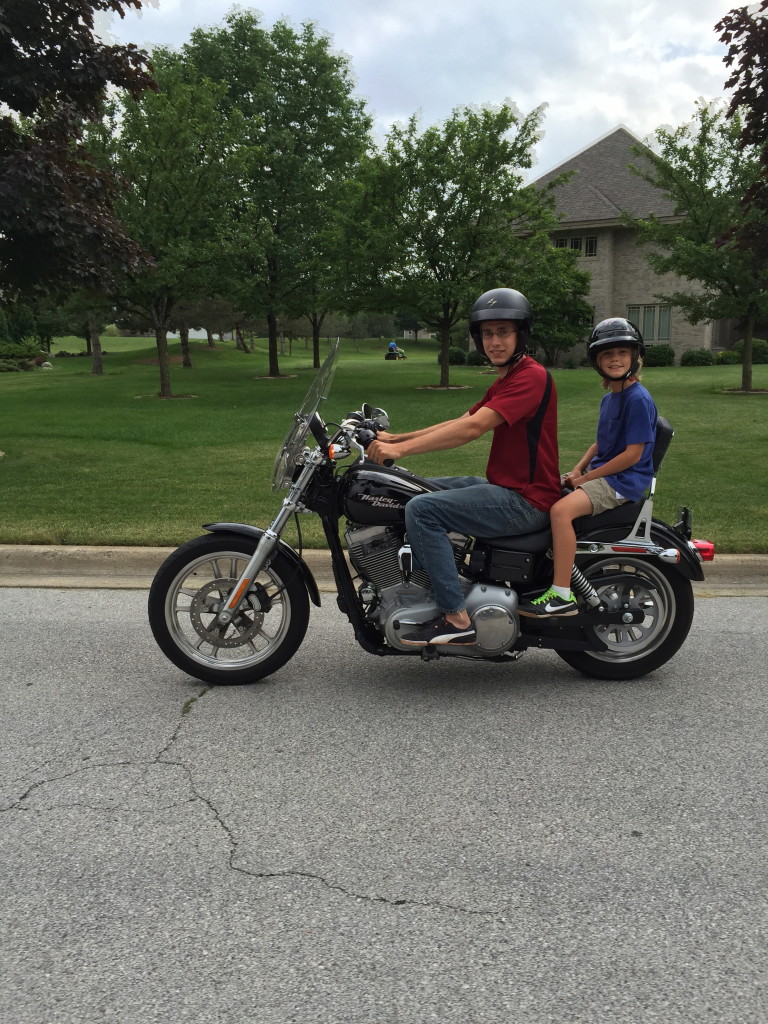 Where would you rather have been? Haha.
The next morning Tera showed great improvement, although no appetite. She skyped with Daddy….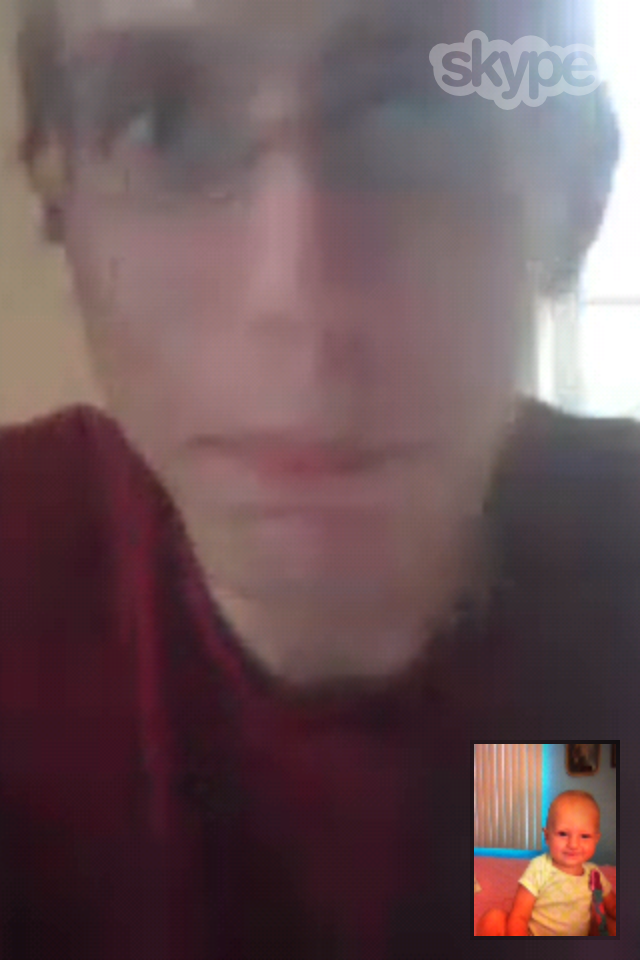 Played with Grandpa and Grandma. She loved the wind chimes that they had hanging around the house (both inside and out!)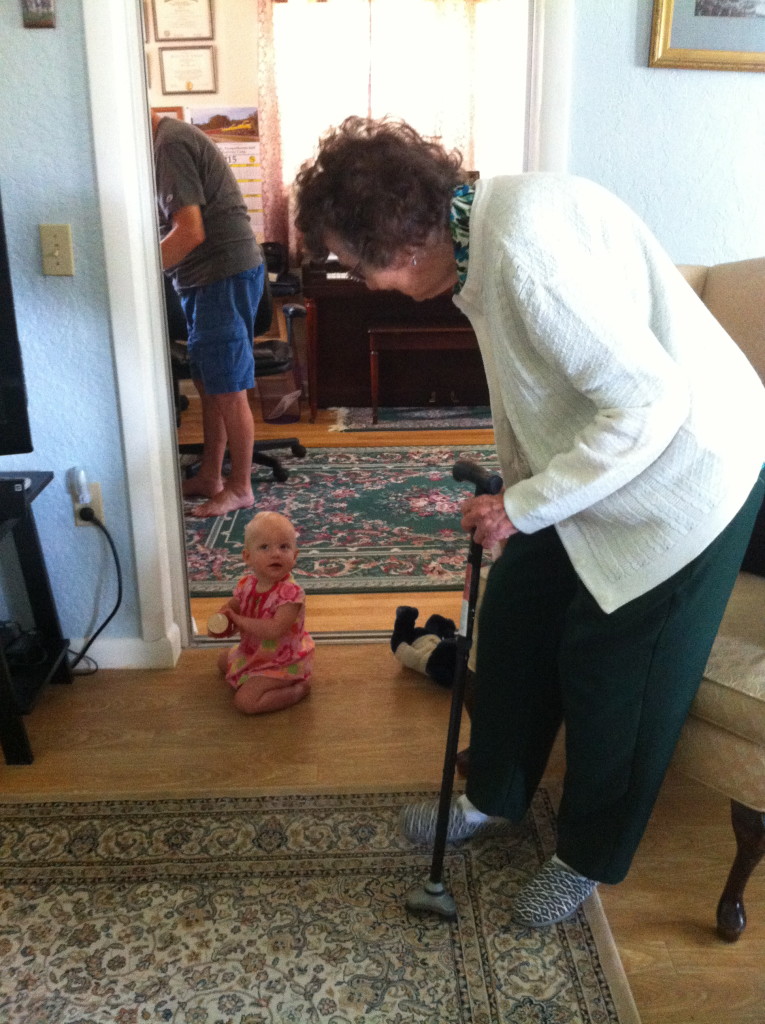 She loved finding "toys" hidden all throughout the house. She did pretty good not pulling books off of shelves and not pushing buttons. We had to tell her 'no' a few times, but she seemed to know what we were saying!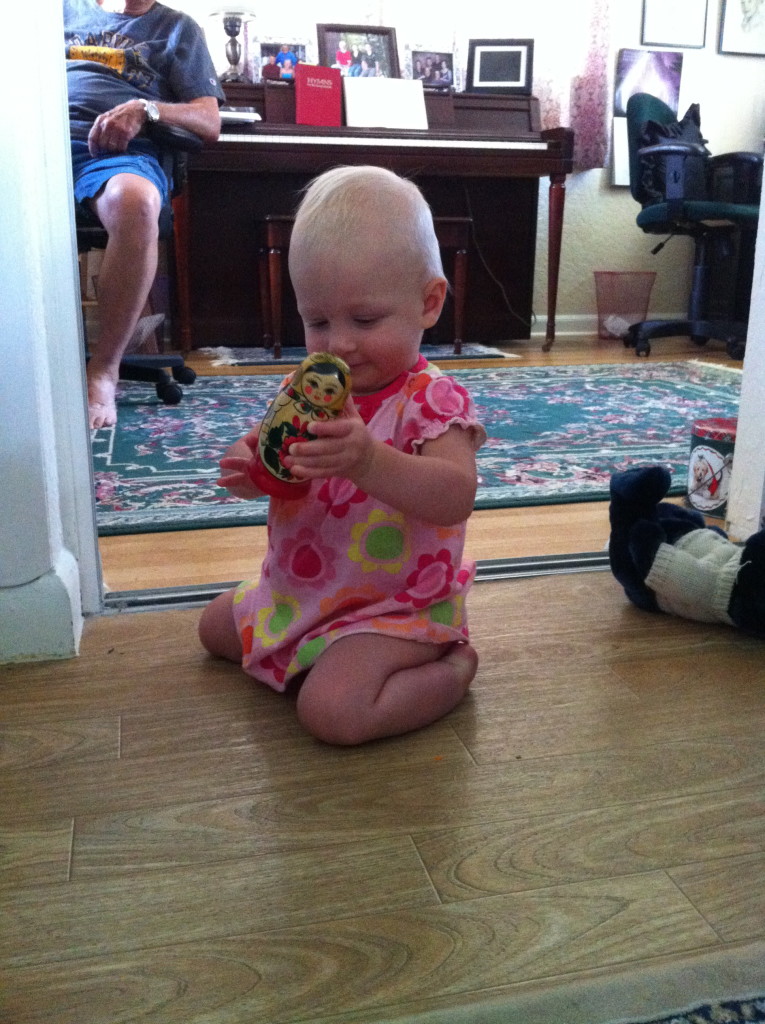 The rest of the week continued to improve and we ended up having a fun stay in Florida.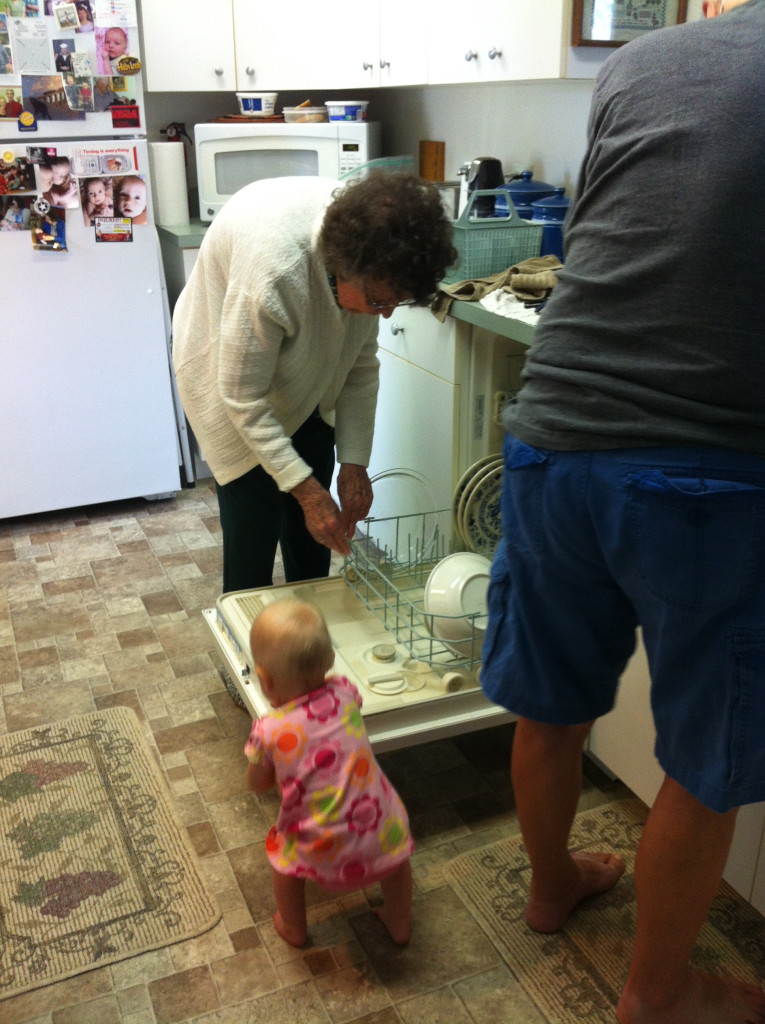 It did take her the entire week to get over her crankiness and get her appetite back. My poor girlie.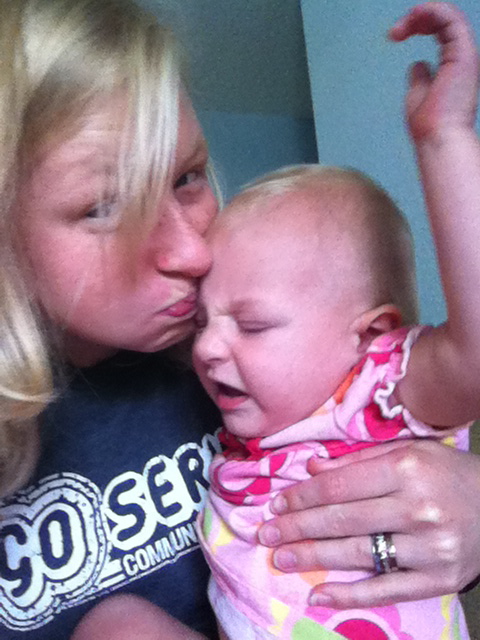 We went to the pool almost every day. The pool is mostly shaded and a perfect temperature! Tera especially loved it when there were other kids there.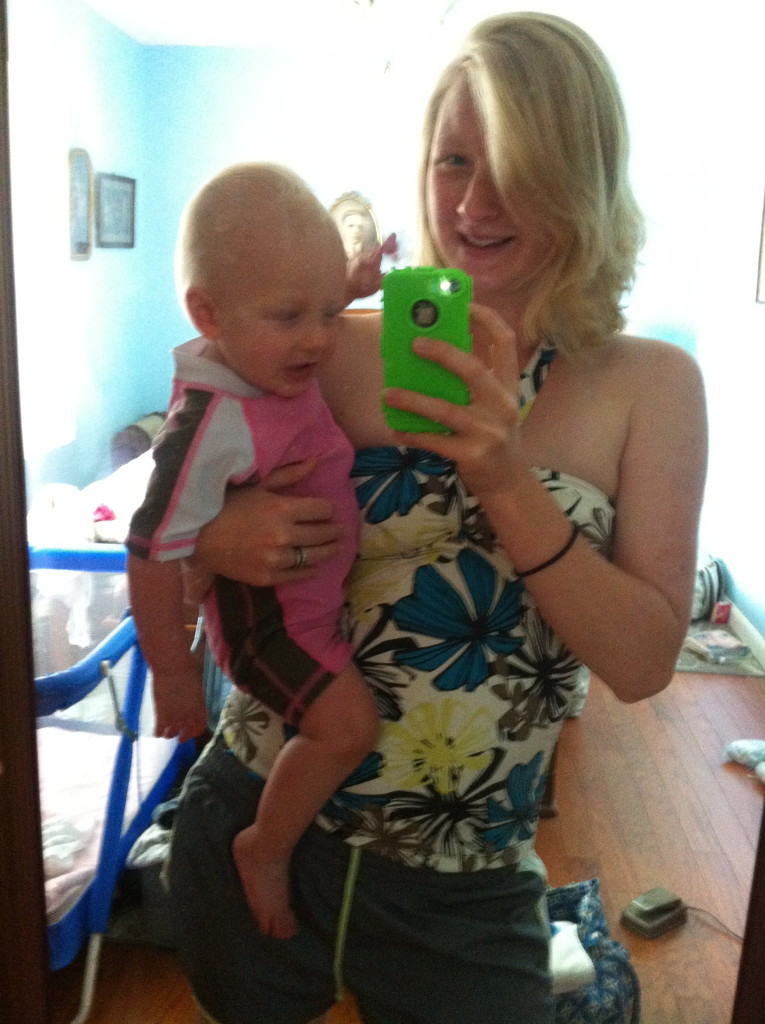 I tried to get her to eat anything she would put in her mouth. Watermelon was a popular choice.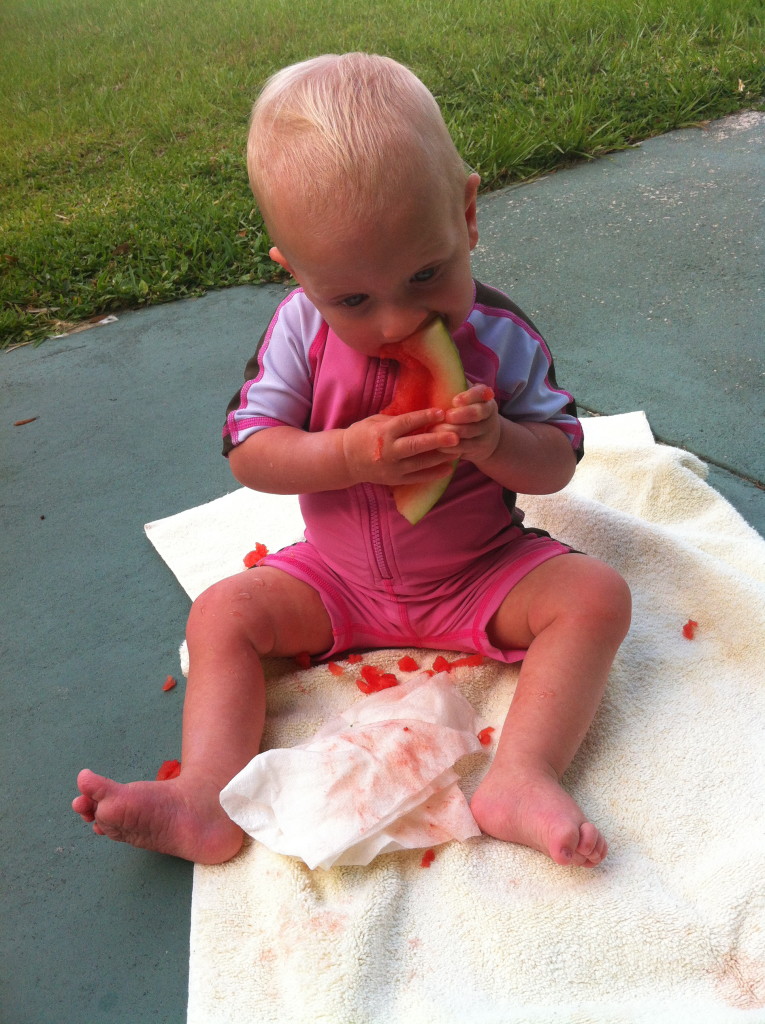 We also went for walks each morning. One morning we came across these beautiful herons. Tera just loved them!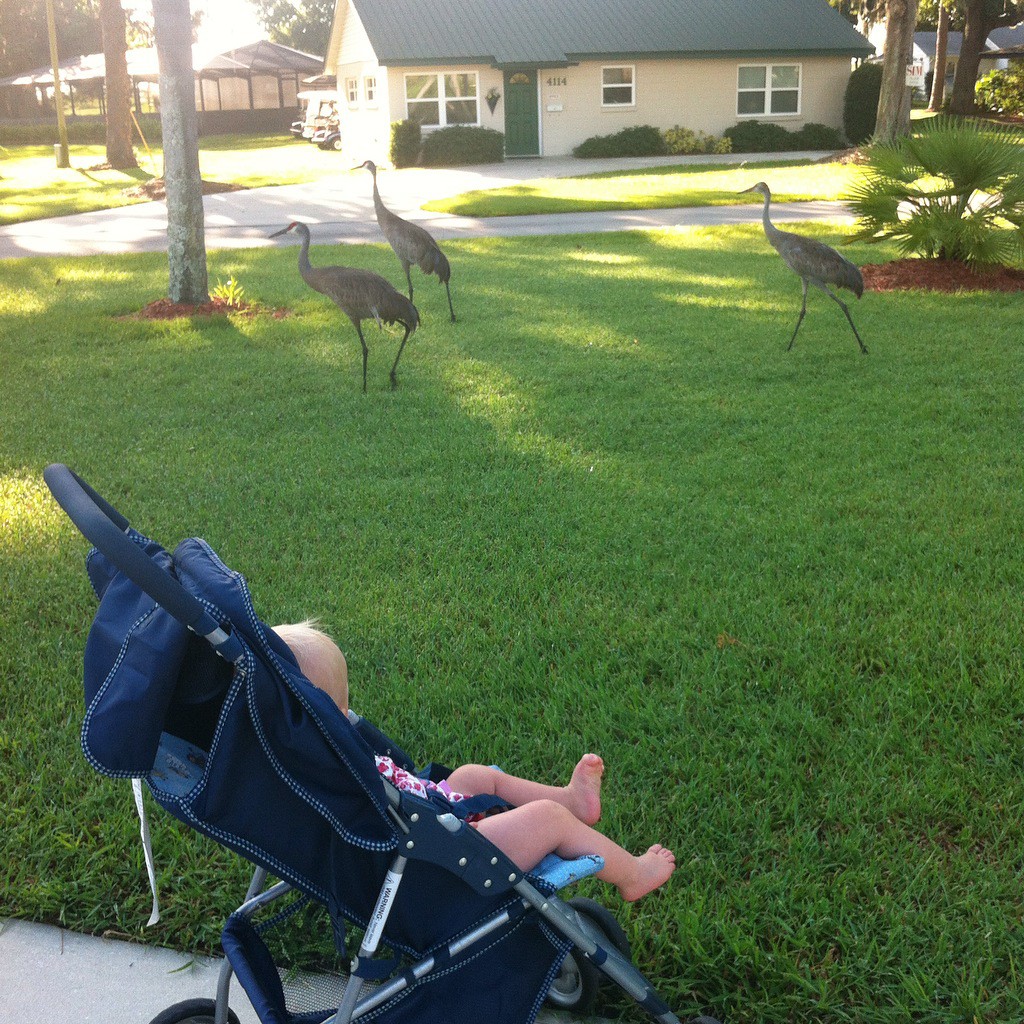 Sunscreen is a must!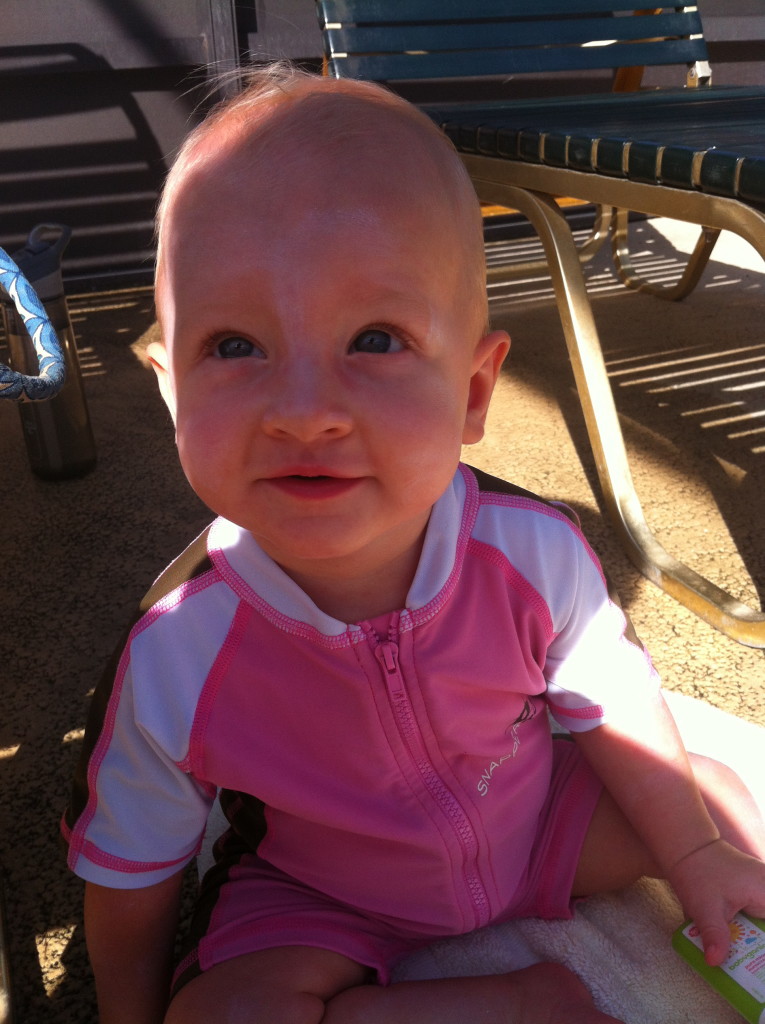 Me and my mini 🙂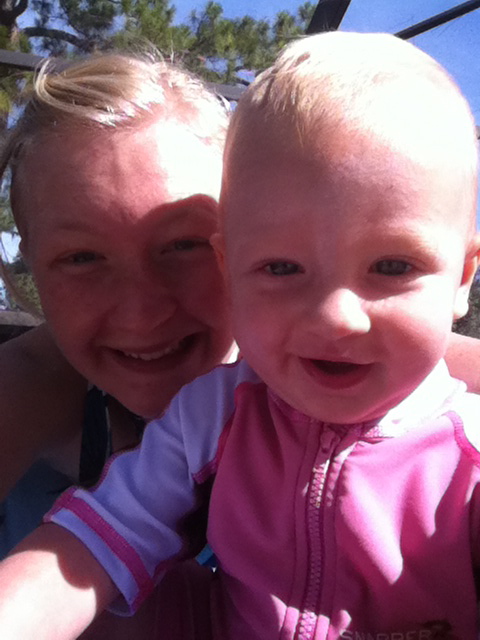 My precious girl sleeping. Great-grandpa gave her that brown bear, and she didn't let go of it all week (except when we were in the pool). She loved it and the spoiled child got to keep it and bring it back to Ohio!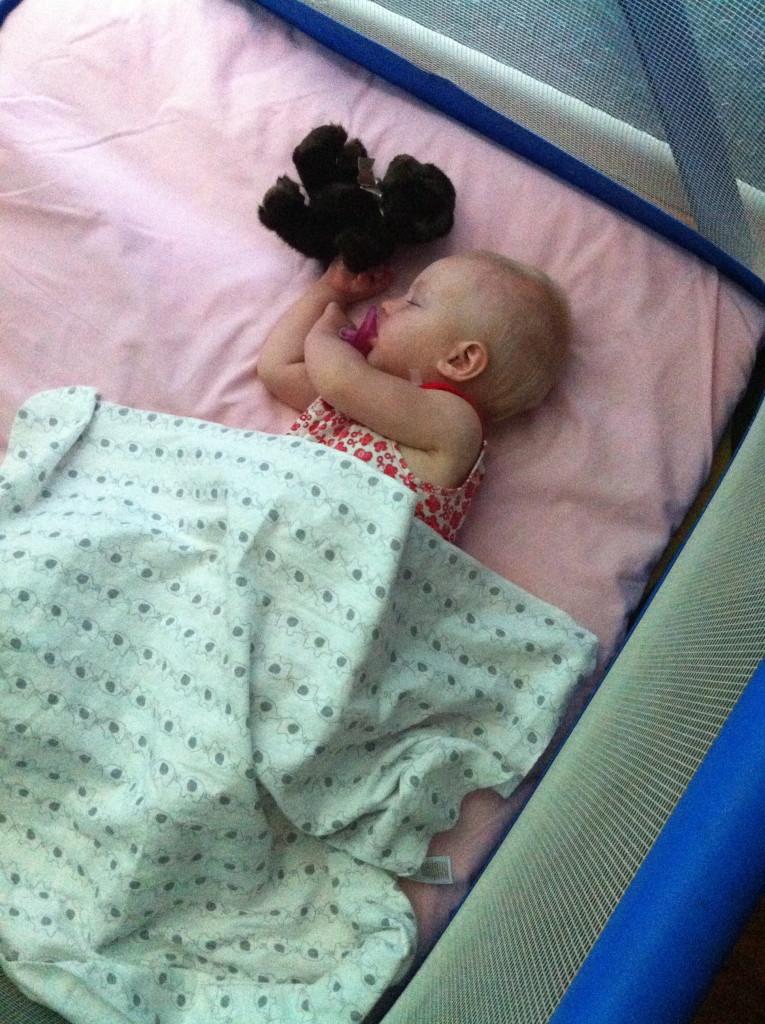 One day Tera got suspiciously quiet. This was when she was still not feeling better. I finally found her lifting up the toilet seat. Someone must be feeling better!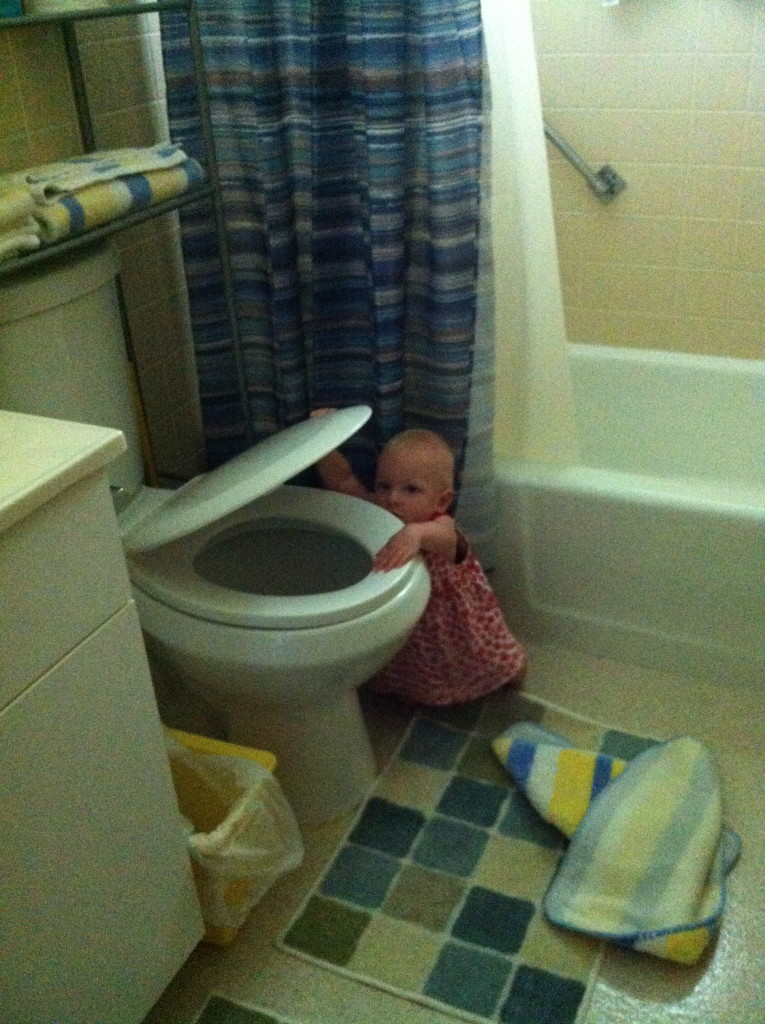 Grandpa pulled out some old home videos for me to watch. Tera loved watching Uncle Daniel ride his new bike!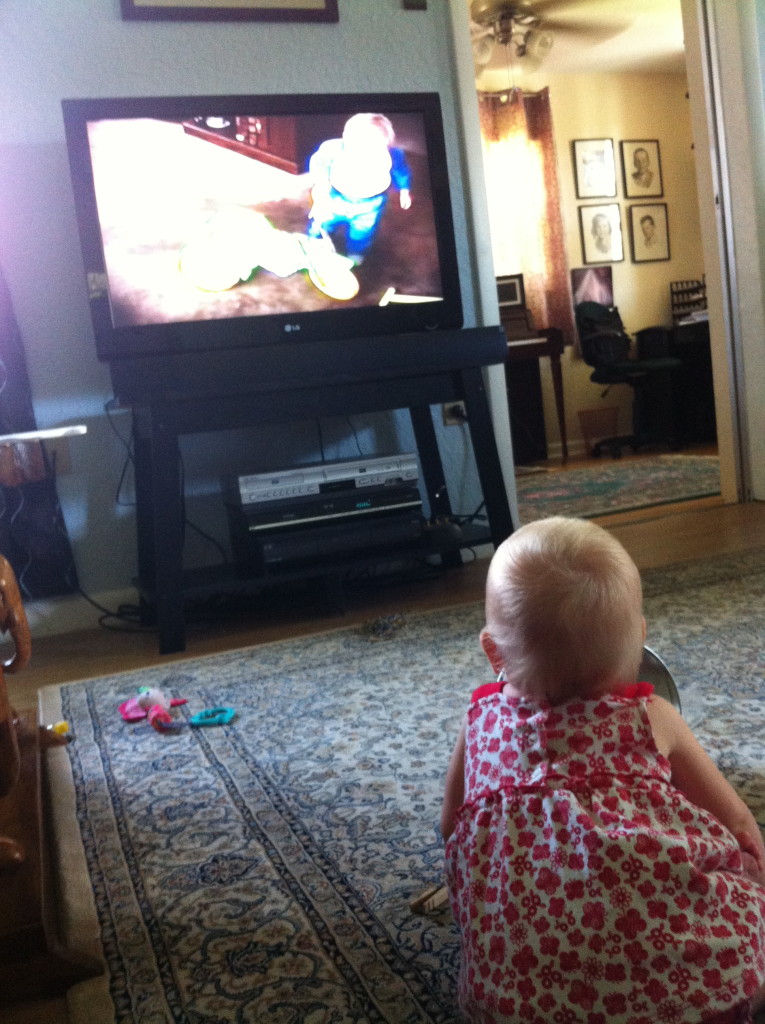 We ate some good food…I made Tigadaga Hoy, which tastes just like home!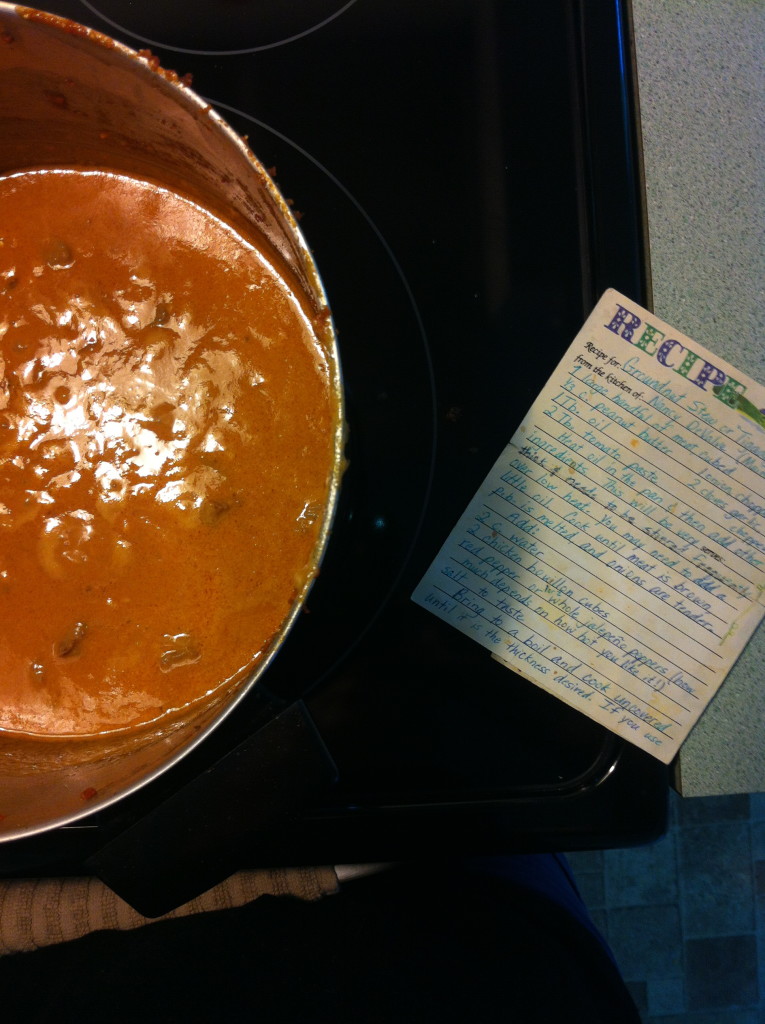 Great-grandpa playing with Tera.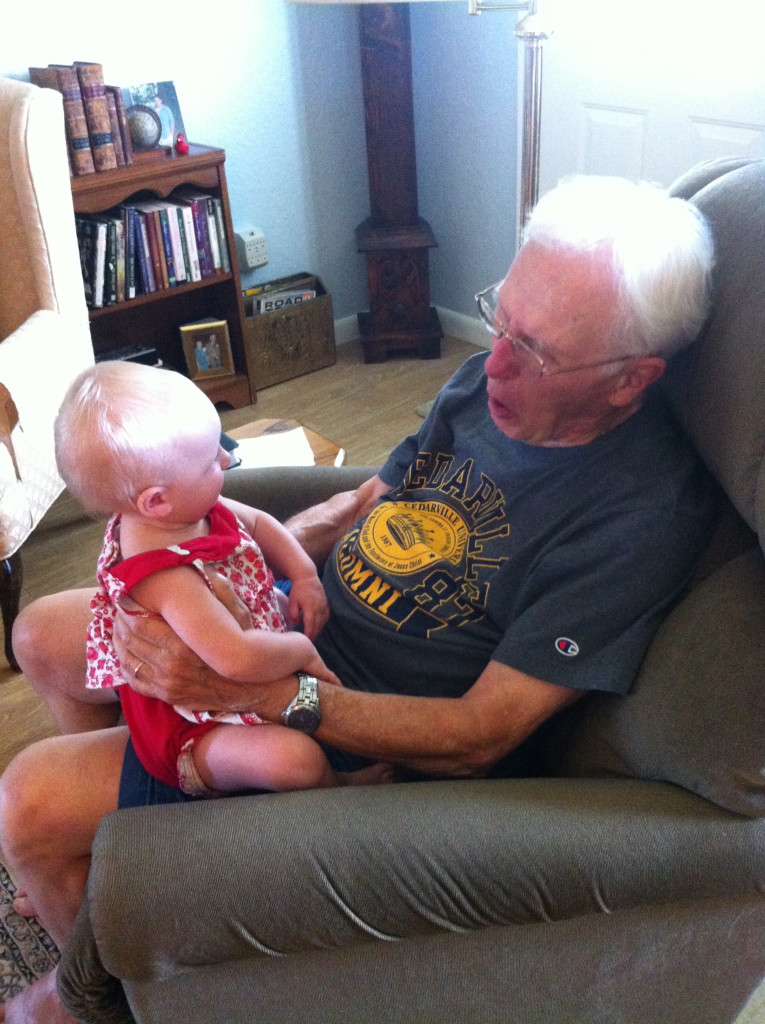 Going for another walk….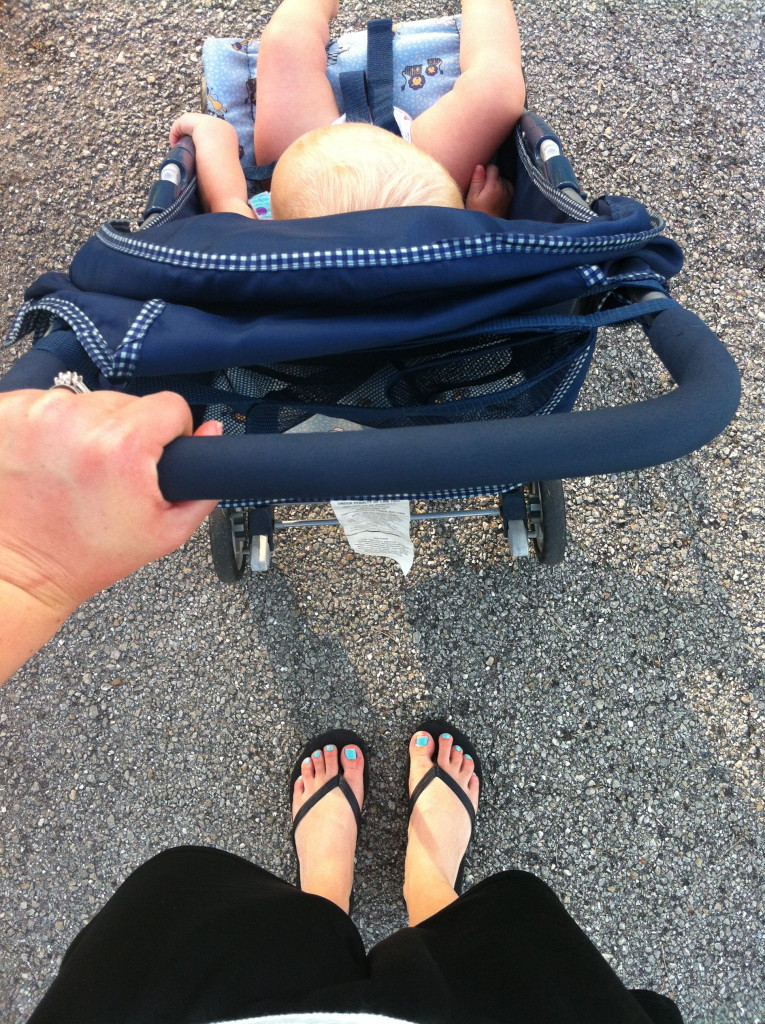 And another one…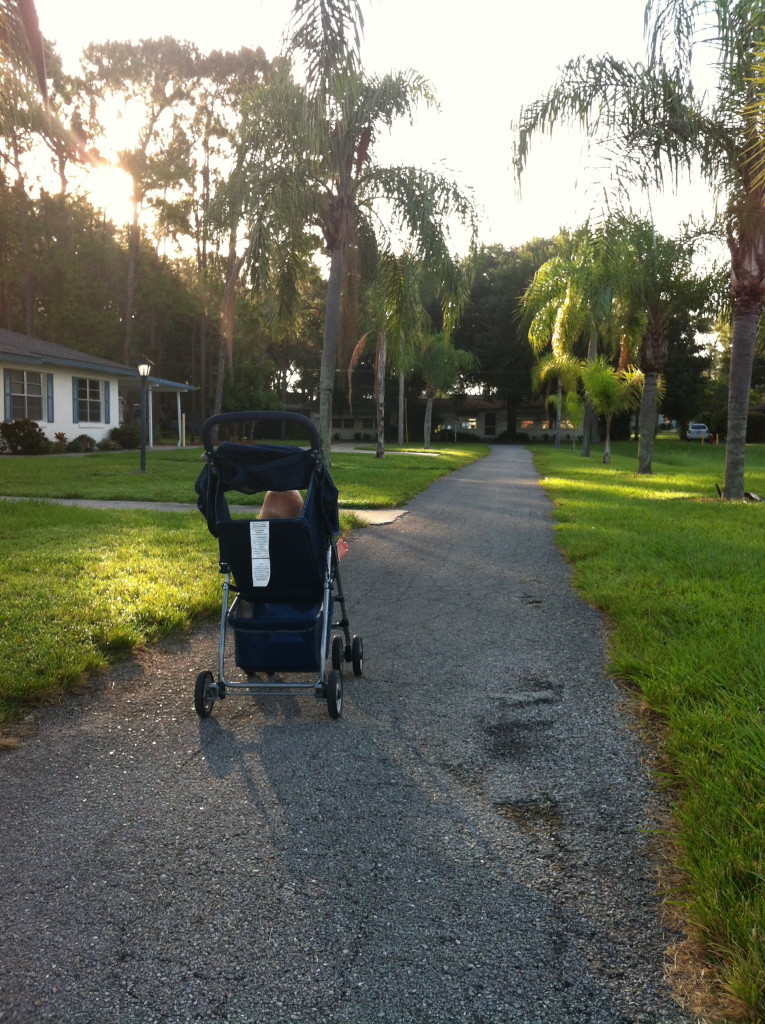 One day Tera would not take a nap. I tried multiple times and could not get her down. So I finally decided to scrap that nap idea and take her to the pool (right across the road) to wear her out and then try the nap thing again. Well, by the time I got her into her swimsuit she was out. So she took a nap in her swimsuit and we went to the pool when she woke up.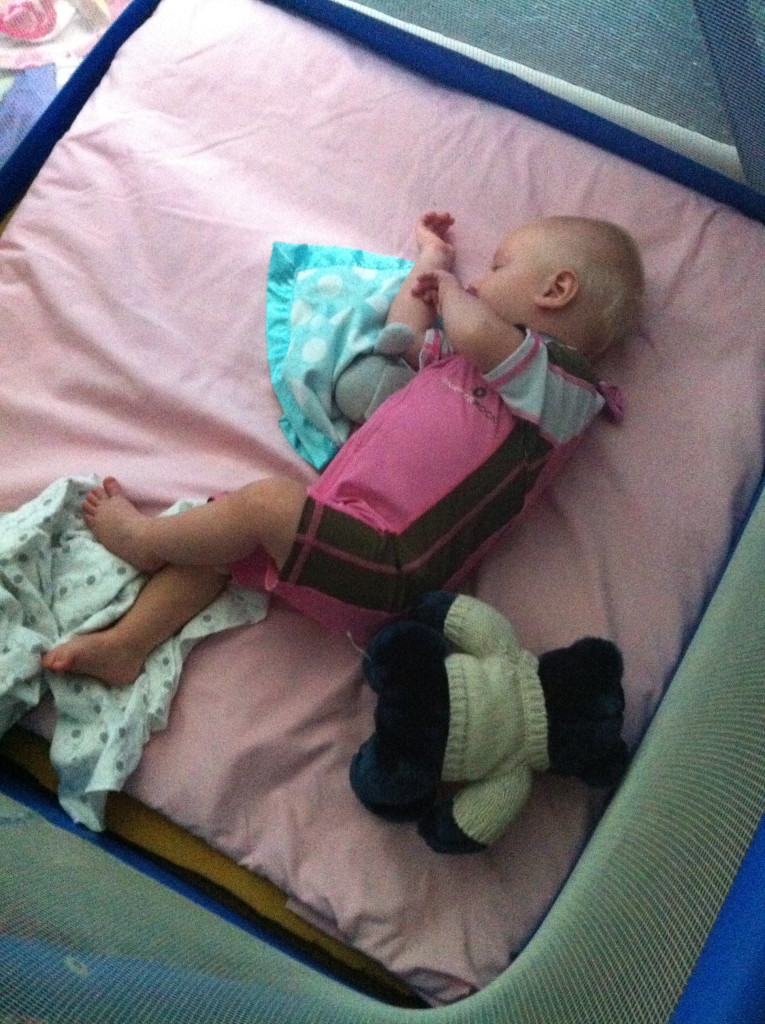 Tera with her great-grandparents before they took us out to lunch.
We walked around a mall and ate some lunch. It was fun to get out.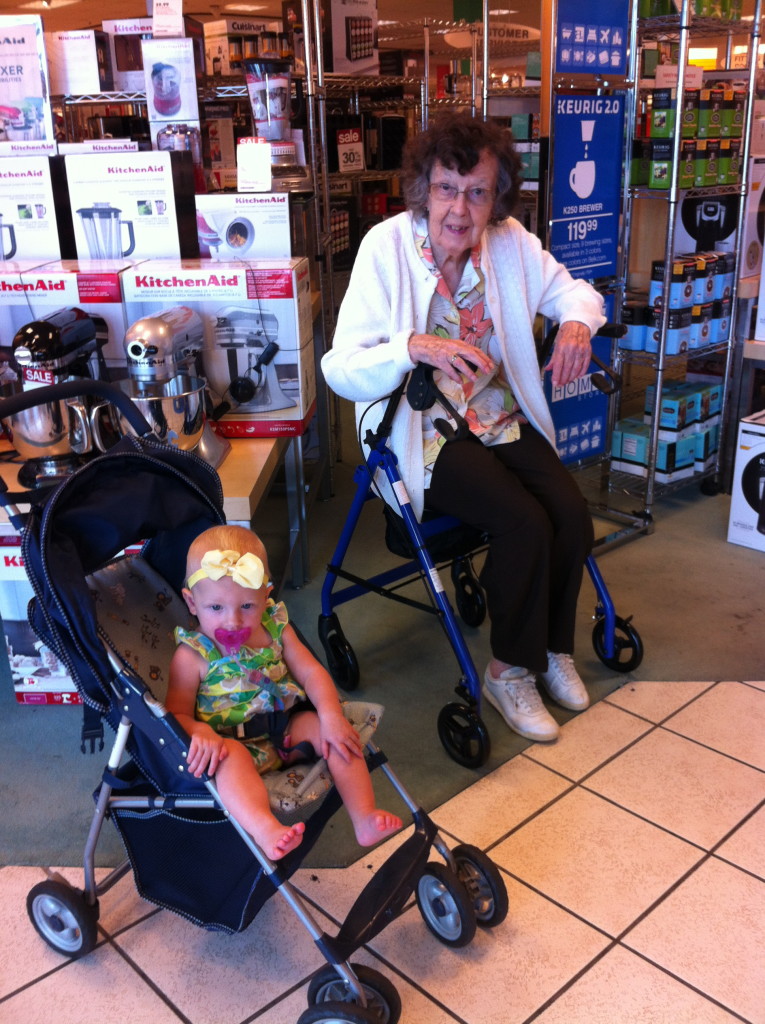 We took one last trip to the pool before we flew back to Ohio. Tera loved the water!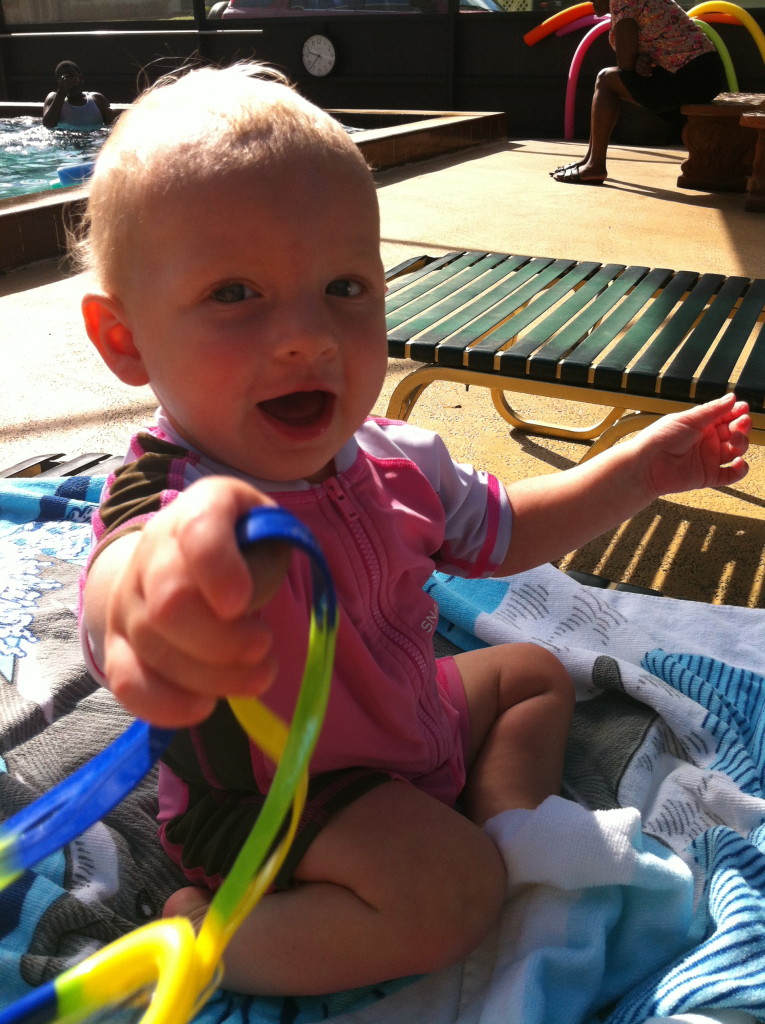 And then we flew safely back. And Tera acted more like I expected she would on the plane….throwing herself around, talking nonstop, touching everyone in reach with her sticky fingers, pulling everything out of the seat back pocket. It was no fun for me, but at least I had my healthy girl back!