I posted a blog last week that walked you through a typical day in my life. Boring and yet not boring at the same time. I love reading through what other people manage to put into their 24 hours in a day. Today I have a guest post from my Mom, Nancy DeValve, going through her day.
Have you ever wondered what a missionary does in the day-to-day? Well, here is a wonderful glimpse into a day in the life of a missionary. I think it might surprise you how "normal" missionaries are, and yet at the same time how one task that would take us five minutes takes five hours in another country.
____________________________________________________________________
At 5:15 I try to untangle myself from the sheet and mosquito net and groggily fumble for my alarm, desperately trying to silence it before it wakes up John. My first stop is the bathroom where I throw a load of laundry in the machine.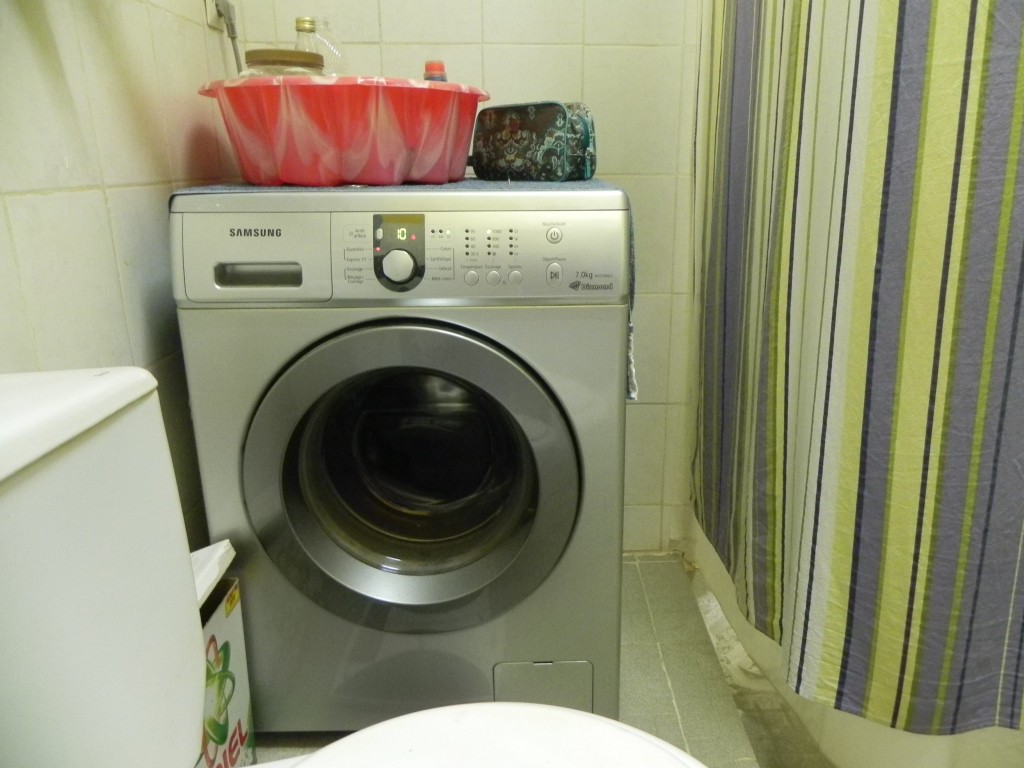 All of our drinking water has to be filtered and we try to keep a good supply of cold water on hand to eliminate frequent opening of the fridge. It's hot here and we drink a lot! So I empty three or four trays of ice cubes into a tray so we can quickly grab a handful to toss in our drinks. Then I put a big block of ice in our Igloo water jug with some fresh cold water. Throughout the day we'll take our drinking water from the Igloo. Finally I refill all the ice cube trays and water jugs with filtered water. My reward is a nice cold drink of water since I always feel somewhat dehydrated by morning. With it I wash down my thyroid pill.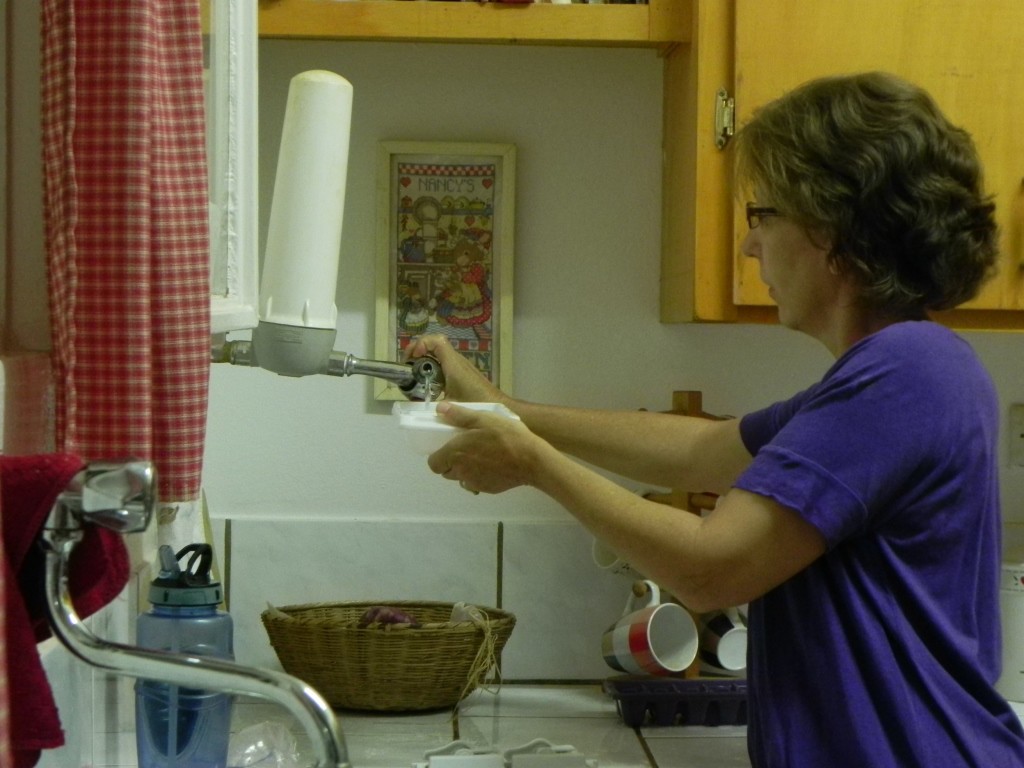 Next is my time alone with God. I'm not really a morning person, but I've trained myself to get up early just so I can have my alone time. Part of it is that if I don't do it then, other things push in and before I know it, it's the end of the day and I still haven't spent time alone with God. Part of it is also that as an introvert I just need that the-house-is-quiet-I'm-all-alone time.
Some mornings I get dressed for work right away….I did today. Other mornings I do some exercises or go for a walk so I get dressed for work afterwards. After my devotions I head back to the bathroom to put on a touch of make-up.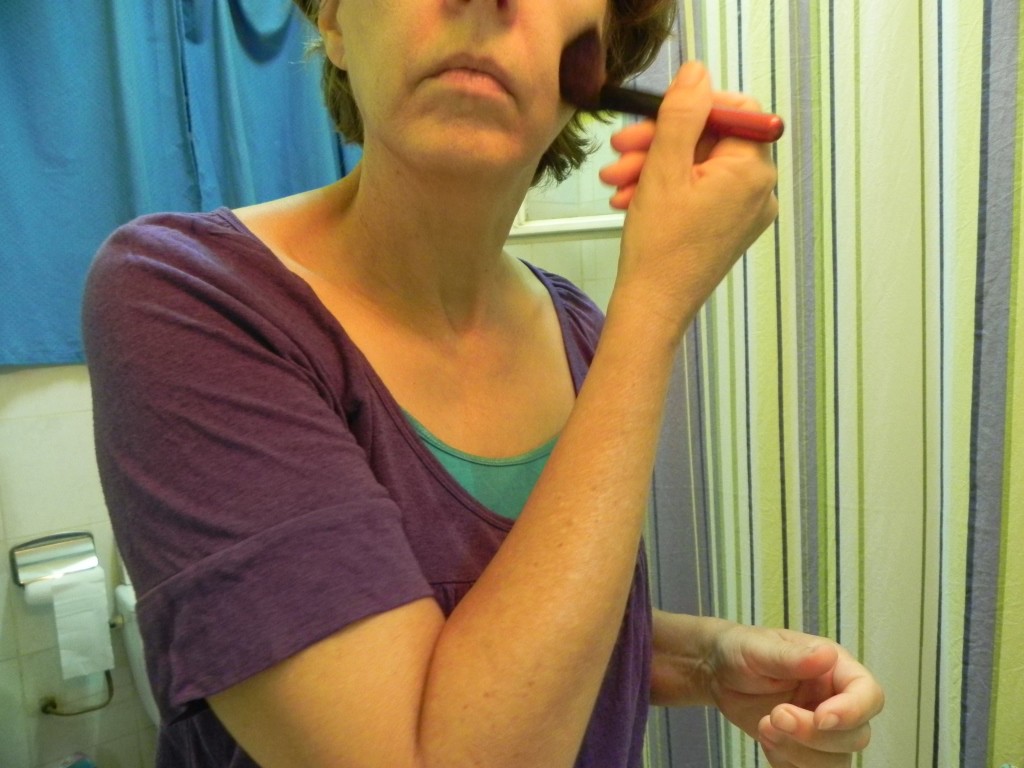 I quickly grab the laundry out of the machine and hang it out. Today, being Tuesday, our house helper comes. Sometimes I just let him hang it out, but if I wait it gets more wrinkled. And I knew if I got it up it would dry in time for him to be able to do the ironing.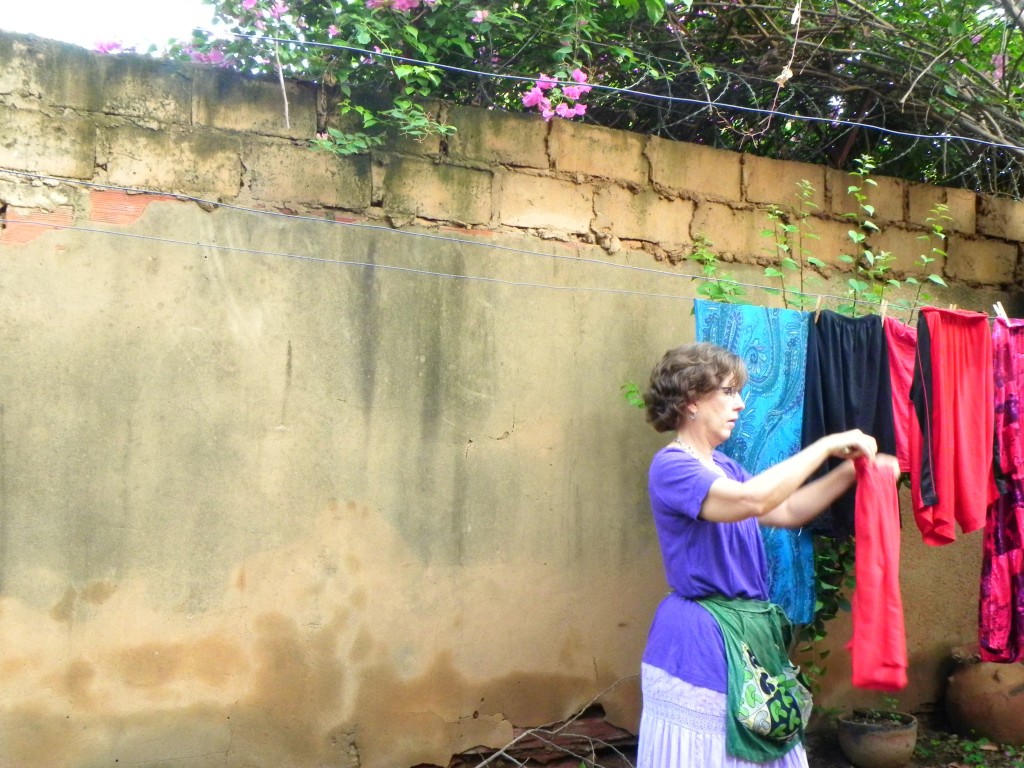 Then it's time for breakfast which consists of yogurt and granola and a piece of papaya and a quick check of my email, hoping for my daily picture of my grandbaby, Tera. Yep, there's one there! Yeah!!!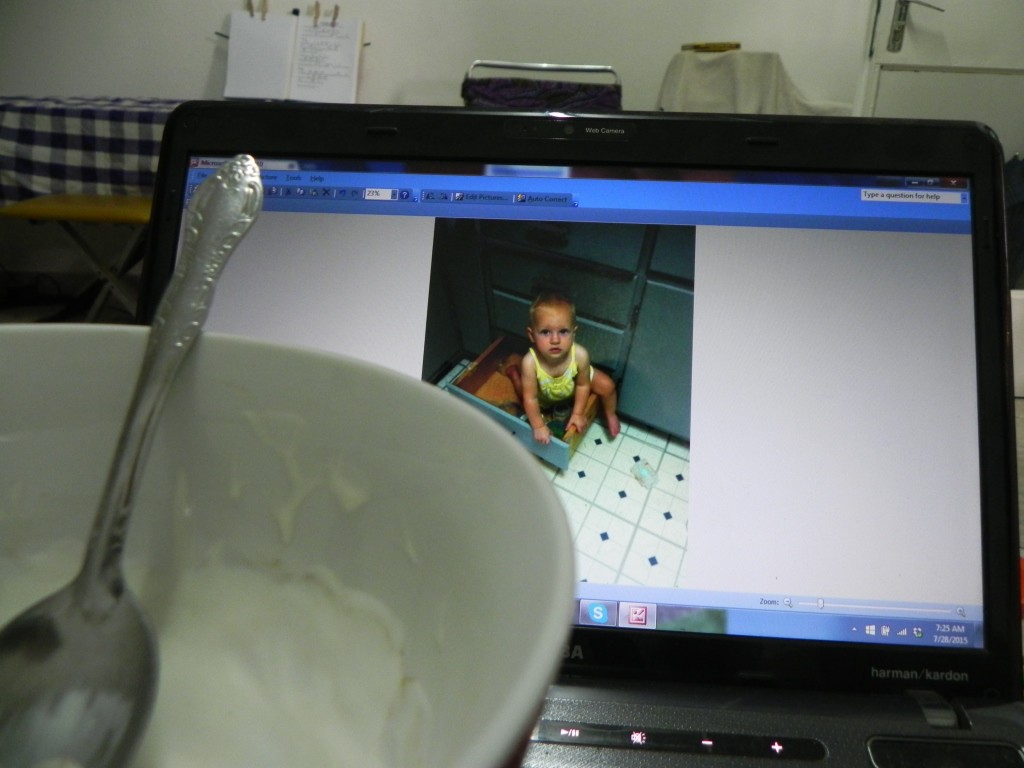 A glance at the clock tells me it's 7:30 and time to get to the office. Most days I walk, but today I drive because there is a pile of dirty laundry at the office that I need to bring home to wash. You may wonder about dirty laundry at the office. Well, we also have three apartments upstairs above the office and since somebody had just left I promised to do their sheets and towels. It looks like we need to wash our windshield!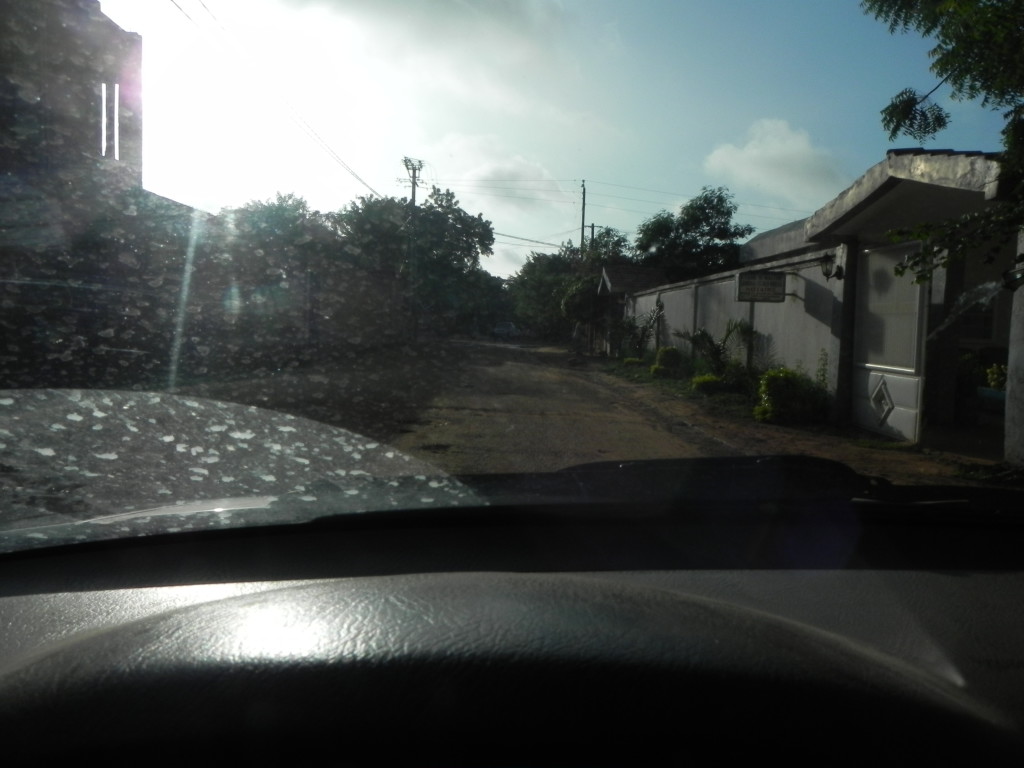 We start the day at the office with devotions. I enjoy this time of the morning. We sing a few songs, read the Bible and a devotional book, and pray together. It's a good way to start the day.
Crystal, the Short Term Associate Coordinator, and I meet together first thing on Tuesday morning to plan out our week.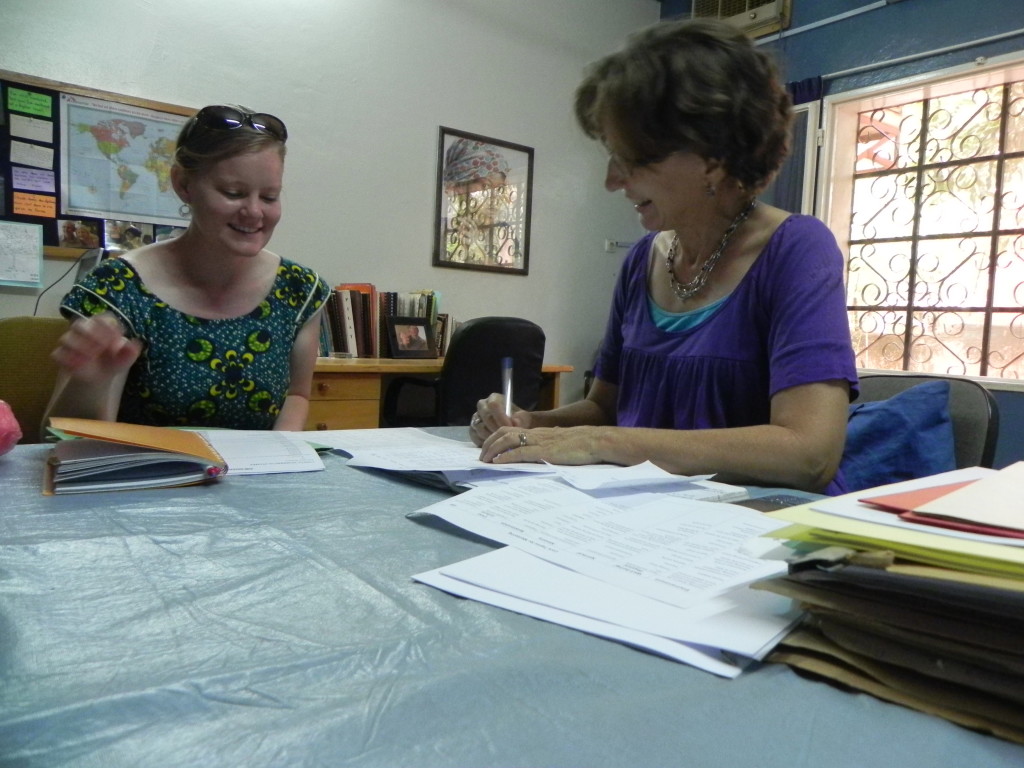 We have a lot of new arrivals coming in this week, so together we work on putting together welcome packets. She'll do this completely on her own soon, but we don't have her set up yet with a computer that connects to a printer. Crystal and I also met with Kossi, our travel coordinator, to make sure we all know who will pick up the new arrivals at the airport. It's pretty scary to arrive in a strange country with nobody at the airport to meet you, so we do our best to make sure that doesn't happen!
Tuesday is my favorite day of the week because all of the office staff get together for coffee break. Somebody brings in a cake and we just sit around and talk to each other.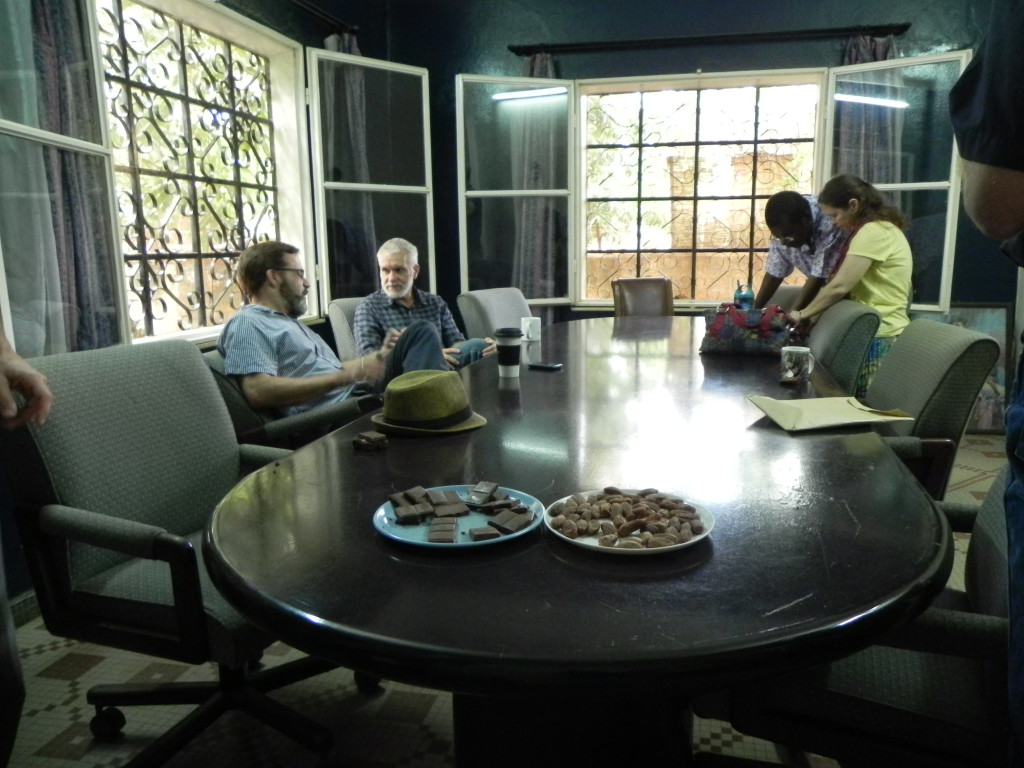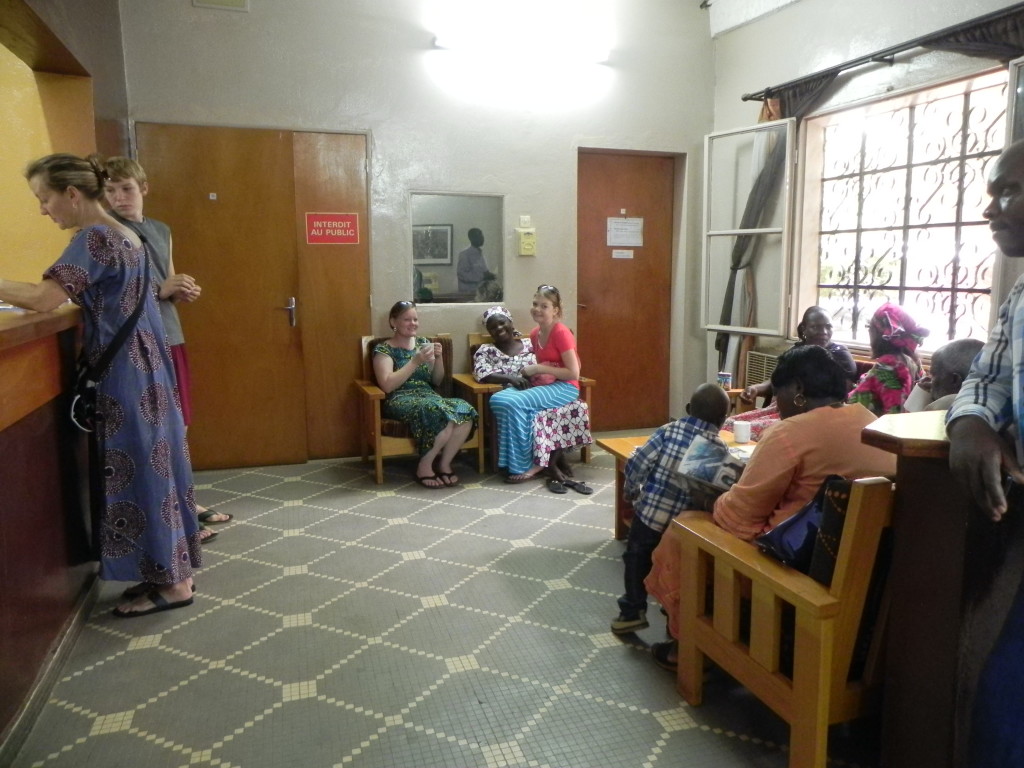 Crystal and I also talked about mentoring and a new thing we're going to try this year. We are going to meet weekly with all of our new arrivals in a Thrive Group just to talk over the week, check in with everybody to see how they're doing, discuss things such as culture and traffic and spiritual warfare and security and whatever else interests or concerns people. Galmi Hospital has a lot of short-termers and they've tried this approach, so we thought we'd give it a try, too.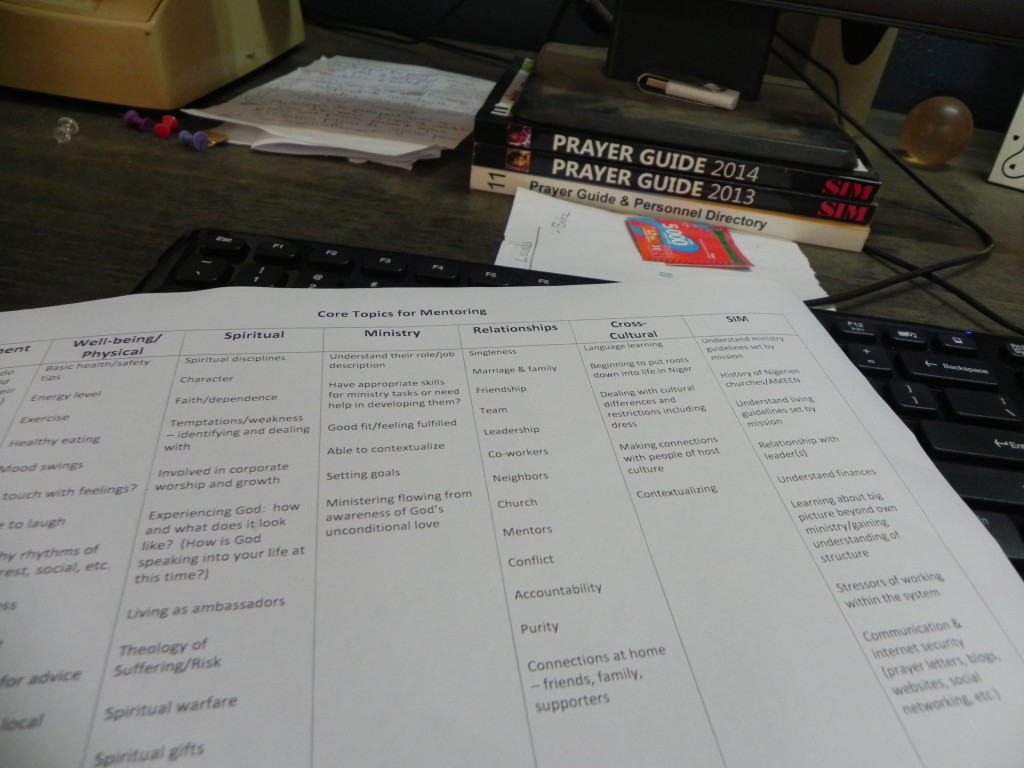 I had time to answer a few emails before lunch.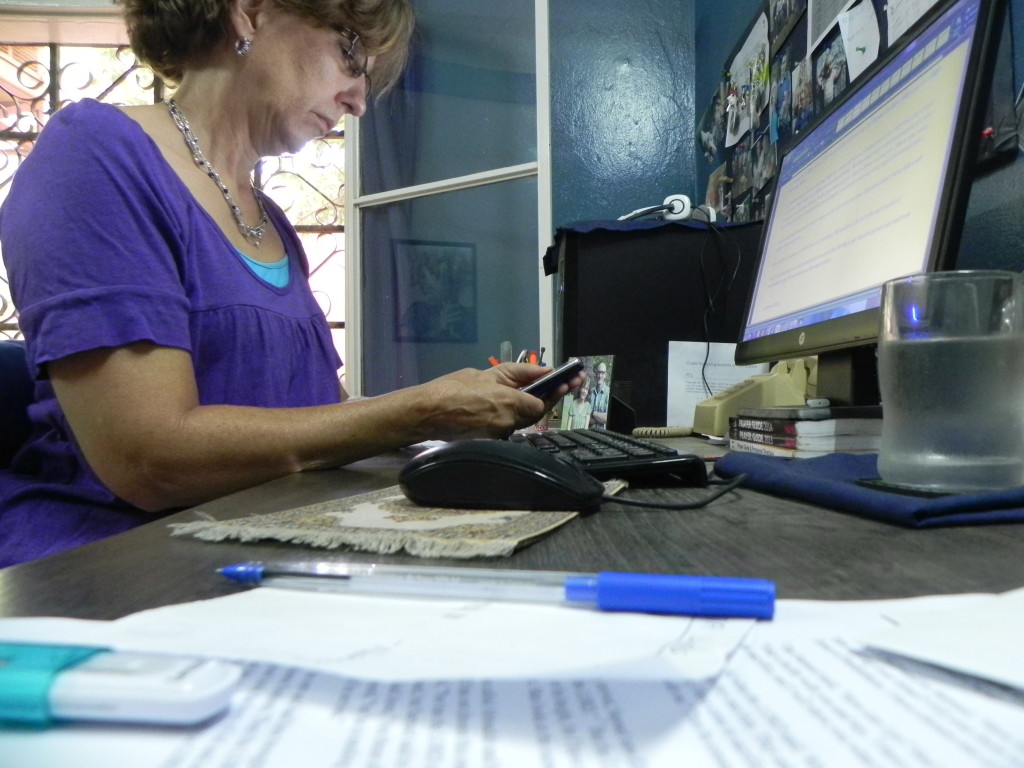 By then the morning was pretty much over so I headed home with my pile of laundry. It's siesta time! We get two hours off for lunch. Imagine that! I changed quickly into my swim suit and John and I headed off to the pool. We try to get there for exercise and some r&r twice a week.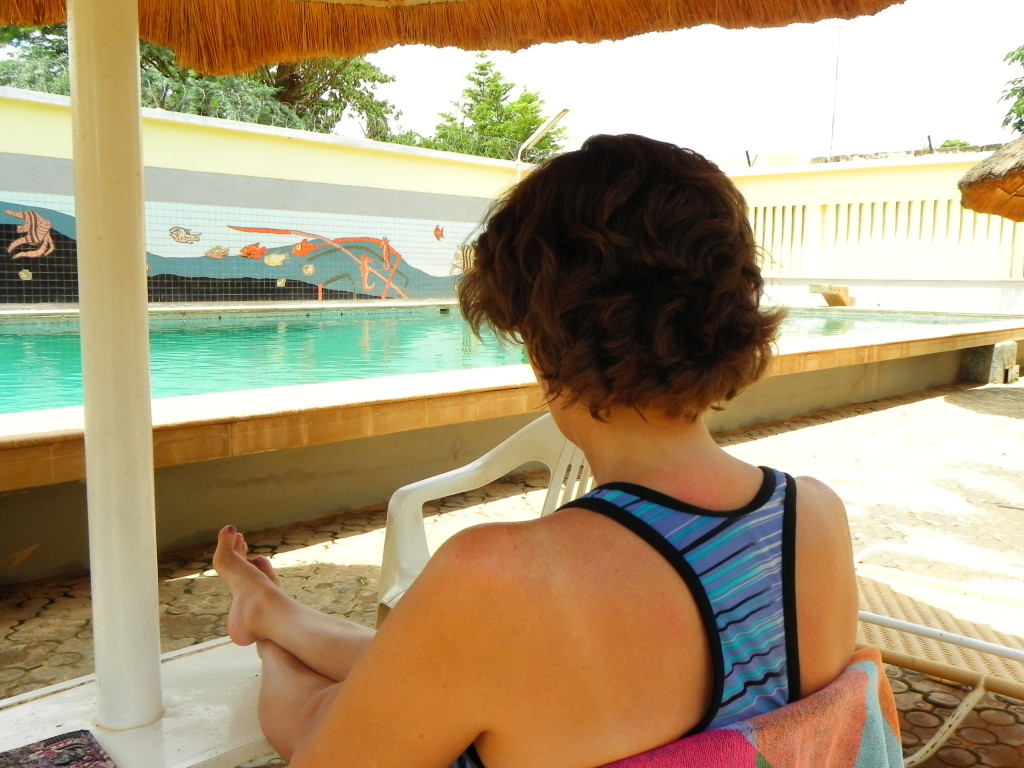 Other days during siesta I sometimes take a nap, prepare supper, take down laundry, or go back to work and work at the office while it's quiet. Today when we got back from the pool we had a quick lunch together. We love it when we have left-overs because it's really hard to make sandwiches here.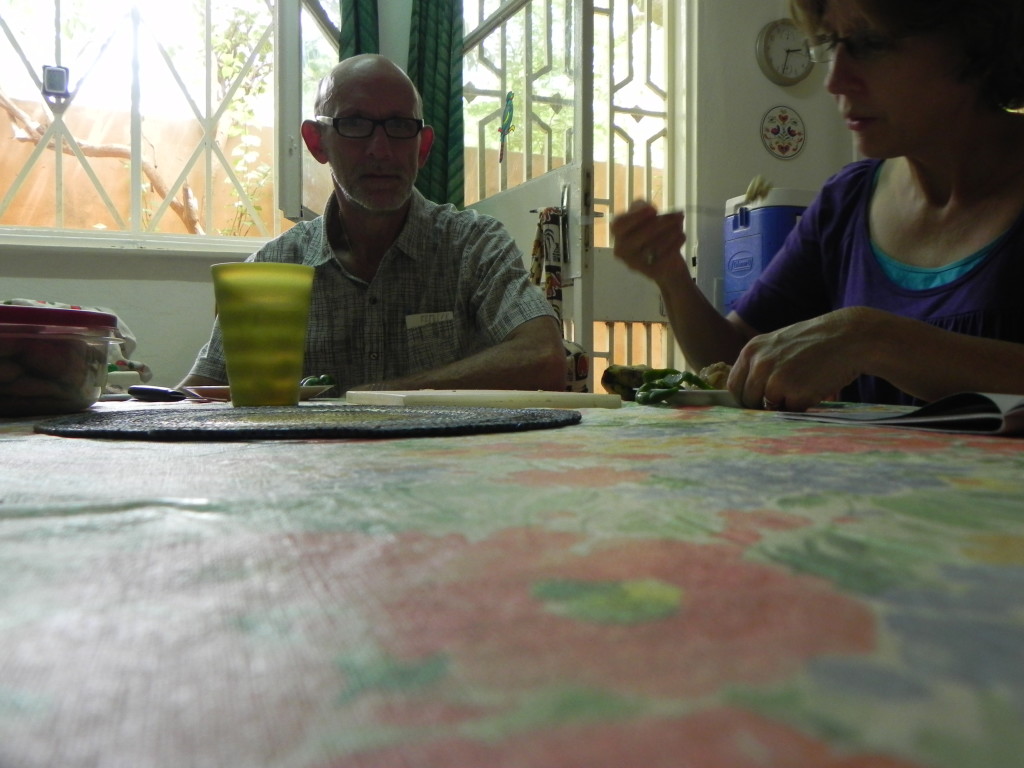 Back at the office I spent most of my afternoon answering emails.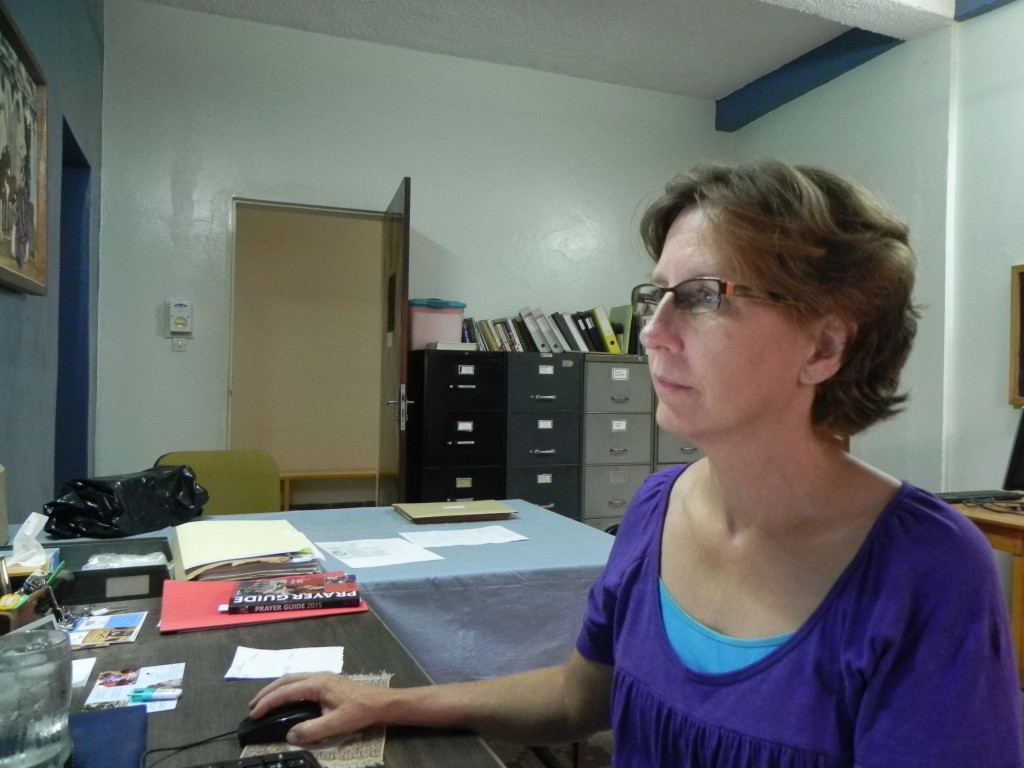 I also sent the travel schedule that Kossi and Crystal and I had gone over in the morning out to everybody who needs to know who is coming or going. All the names in that pink box are this week's travelers, so it will definitely be a busy week.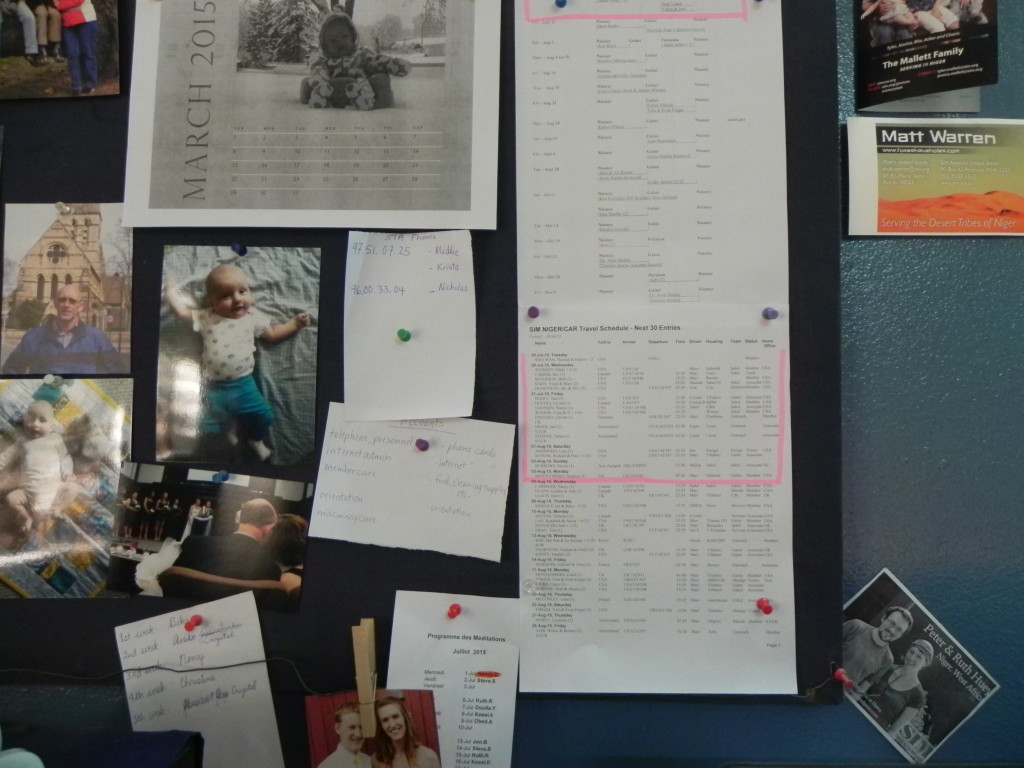 After spending the summer with so few people around it's nice to have people coming back!
I also try to keep up with SIM Niger's facebook page by posting prayer requests, blogs written by members, or interesting articles. Today I posted a blog written by one of our new arrivals.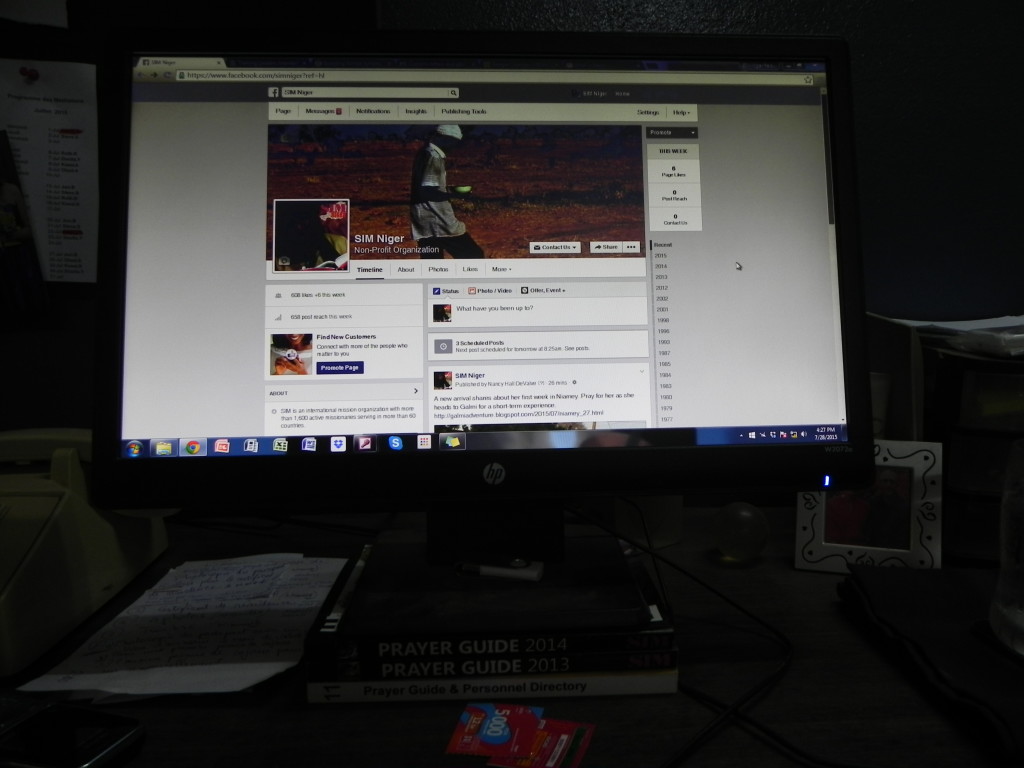 Another thing I worked on was entering information on new arrivals into our data base. I work hard to keep it current. Should we ever need to evacuate in a hurry at the touch of a few buttons I should be able to print out a current list of all personnel currently in the country. It also keeps us organized so we don't forget anybody at the airport! And I use it when I do my monthly personnel report for SIM International.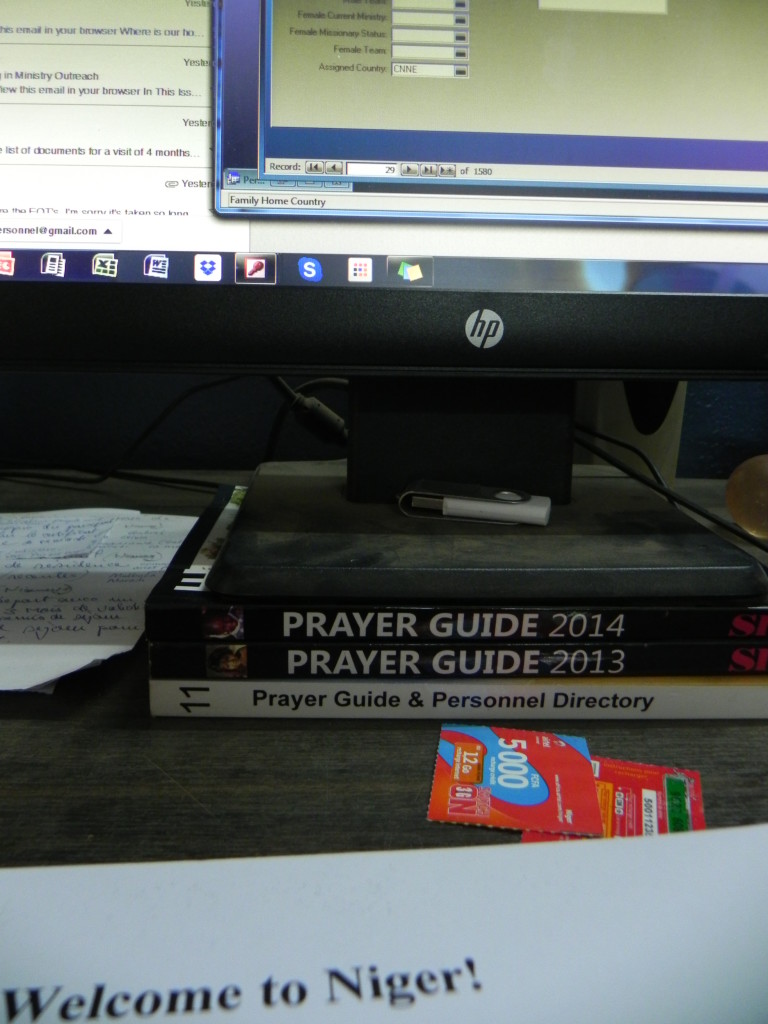 On the way home I stopped and bought some fruit and vegetables. It was so heavy that I called John to come help me carry it home. It's so nice that we have a fruit stand right around the corner! When we got it home I had to wash it all. Some people wash everything in bleach, but I've switched to washing in vinegar. We've got to kill all those nasty microbes that can make us sick!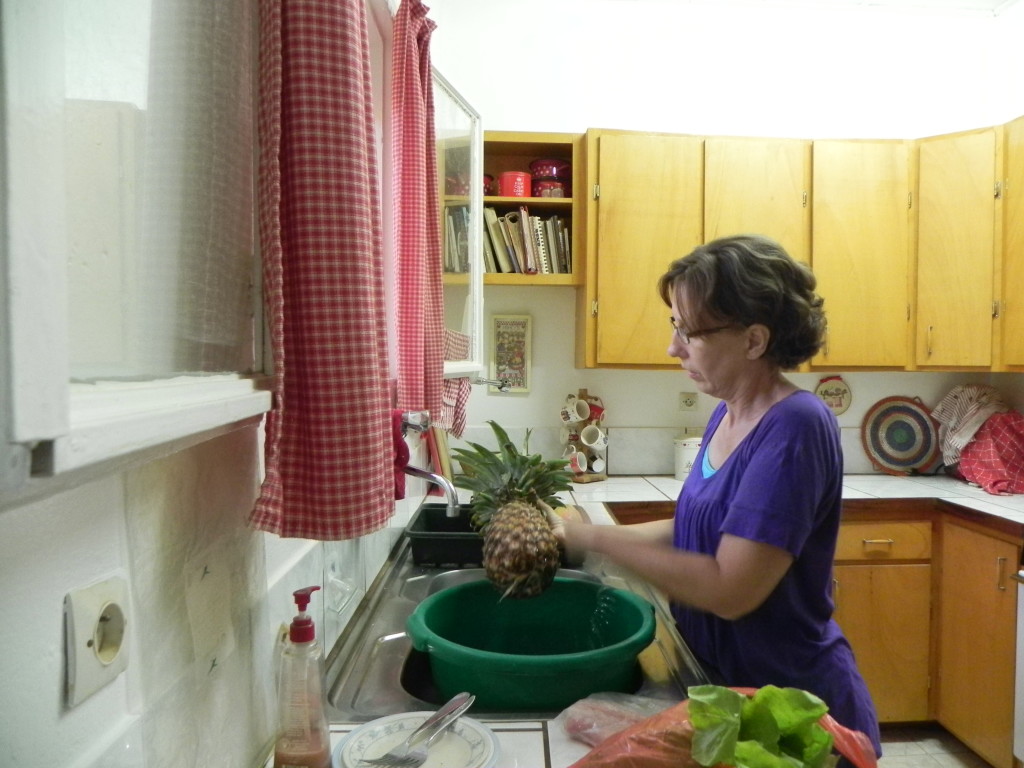 Supper preparation took me awhile. It was all that cutting and chopping, I guess.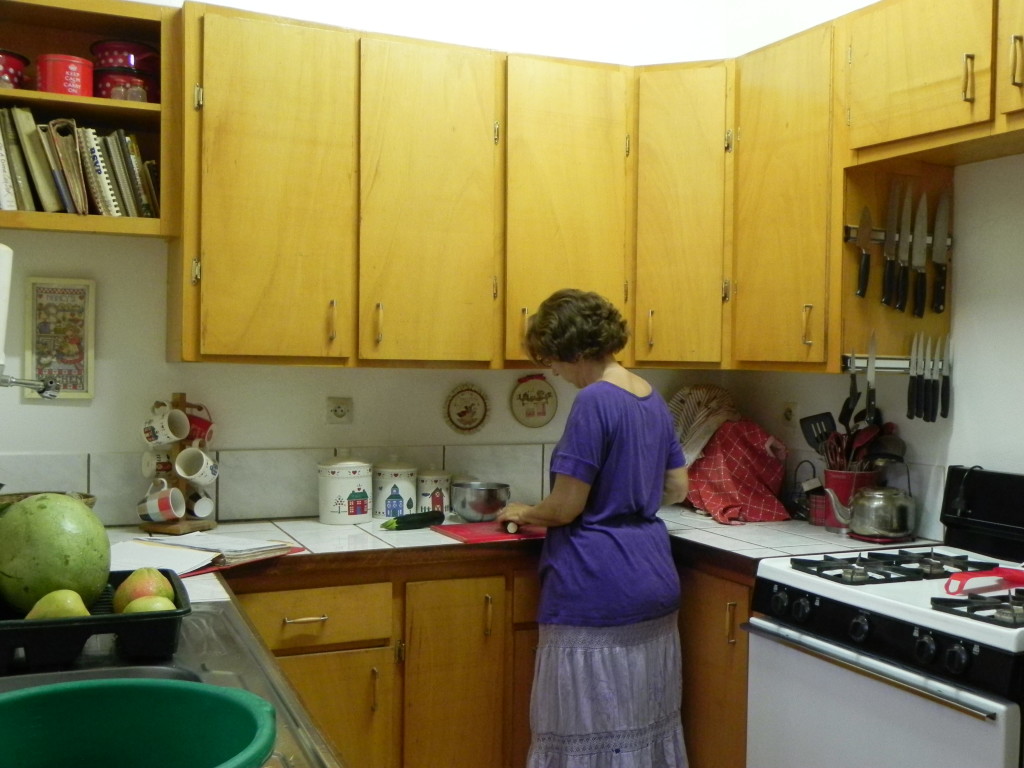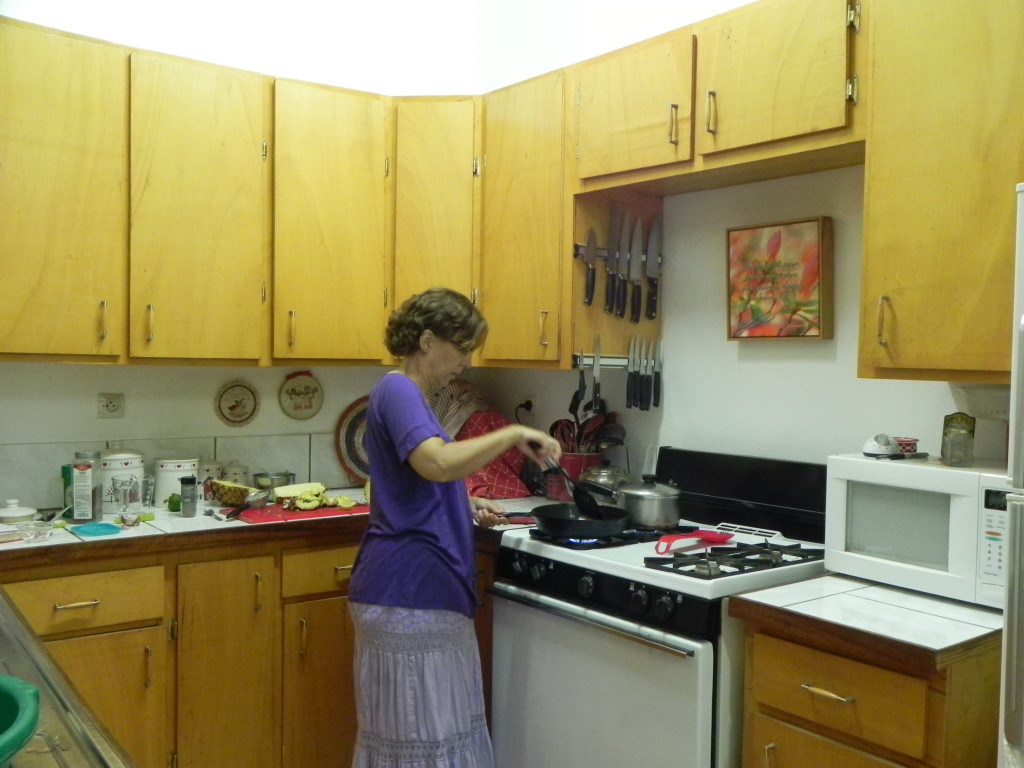 I also cut up the pineapple.  Tonight we had pan-seared capitain (Nile perch) with a pineapple salsa and oven-fried zucchini. The rice was to fill John up! It's hard to take good food pictures with fluorescent lights, so just trust me when I say this tasted much better than it looks! Supper ends with remembering to take my anti-malarial.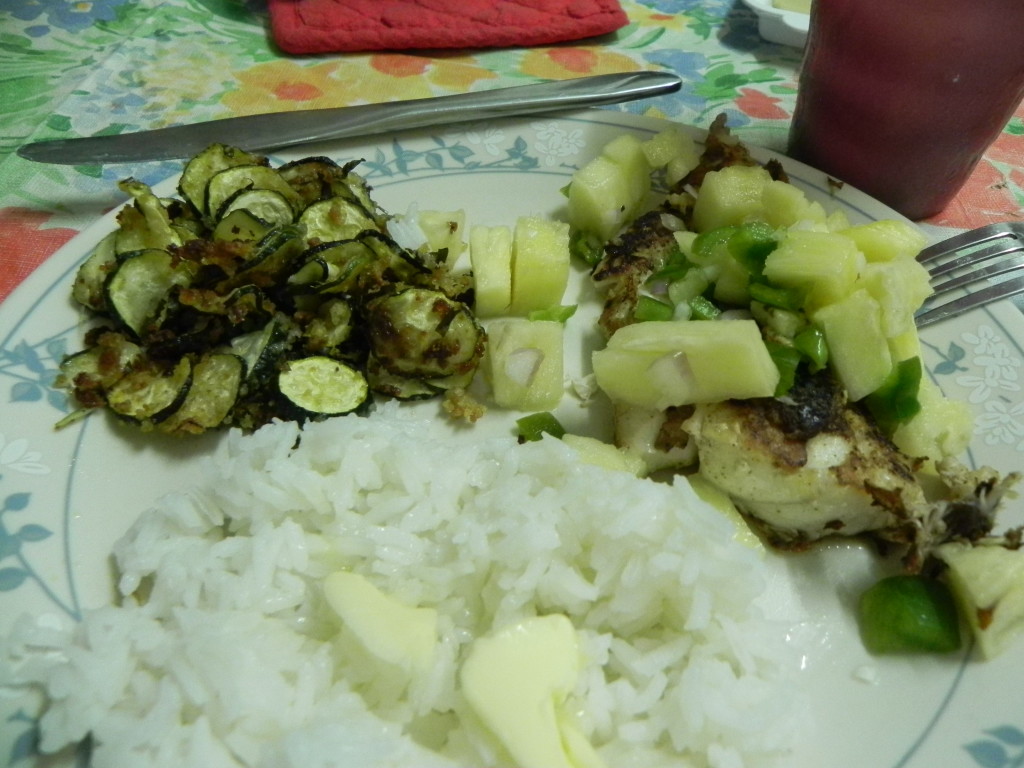 John was having problems with the cartridges for the printer and we were trying to solve that problem (it's a long story, but cartridges bought in the UK don't work in a printer bought in the USA….yeah, that was expensive!). Usually John does the dishes, but he was trying to figure out the printer, so I did them.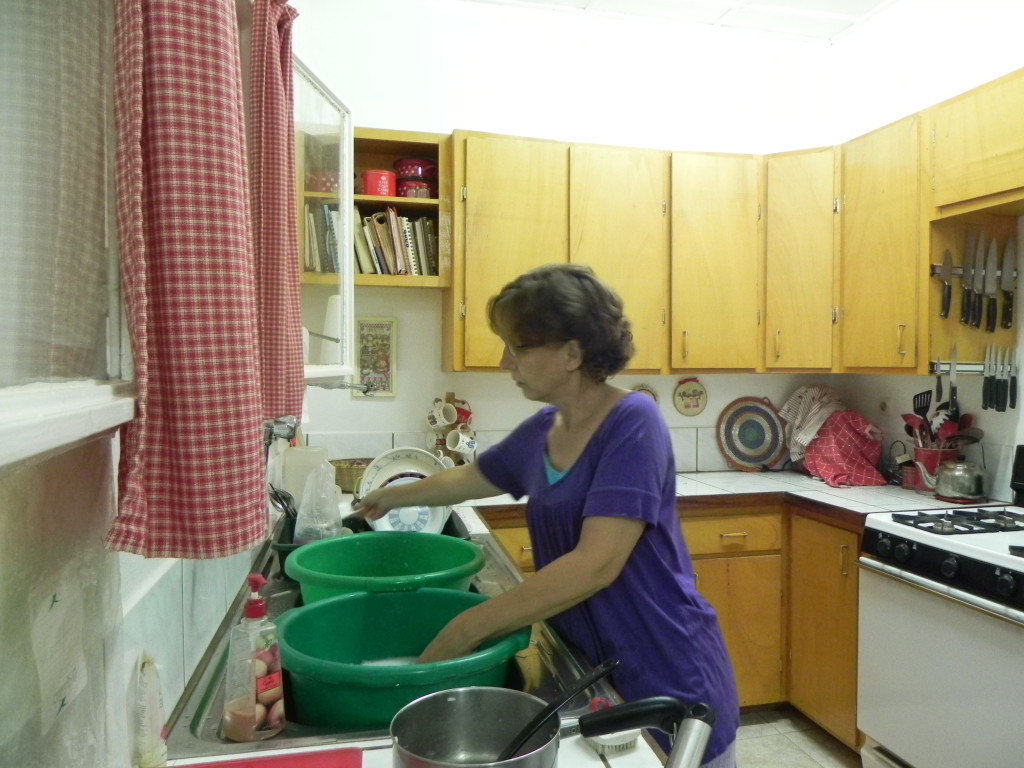 It was kind of a stressful evening and not very relaxing, but I did grab a few minutes to look at the internet before heading off for my shower.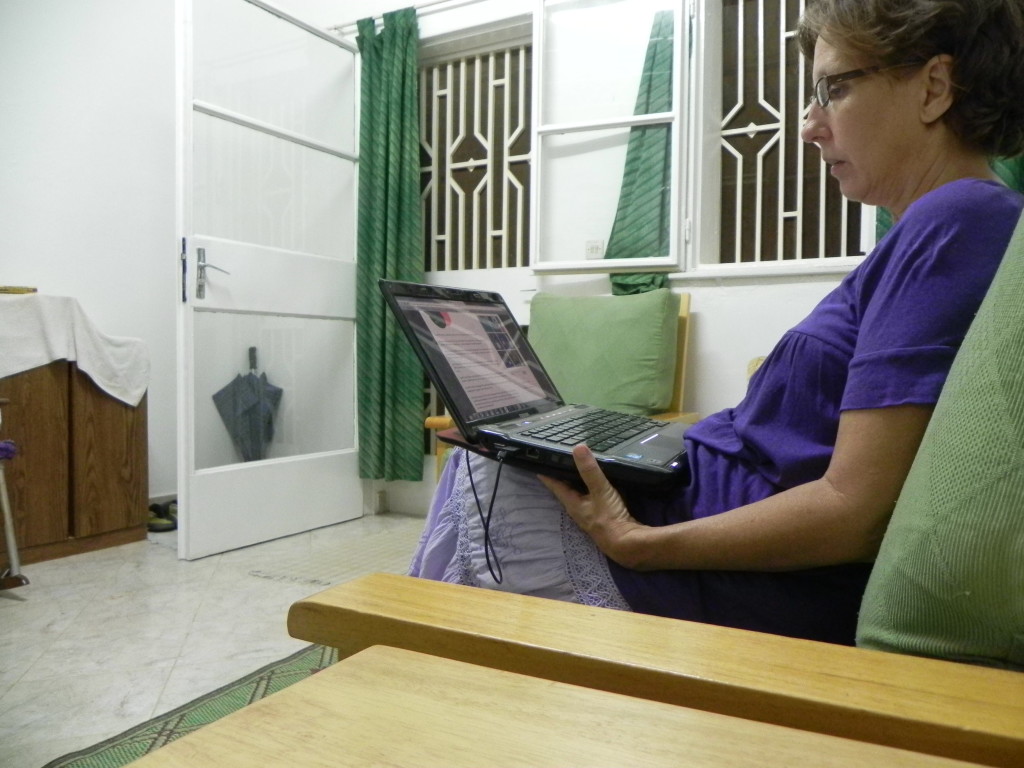 The mosquito net is down, the windows are open to let in the cool(er) air, and it's time for bed.
I'll read for a few minutes. When I drop my Kindle on my face I know it's time to turn out the light! Night y'all!
_________________________________________________________________
And there you have it! A day in the life! If you would like to share a day in your life (I don't care how boring you think it is, other people will find it interesting I PROMISE!!), please email me at [email protected]