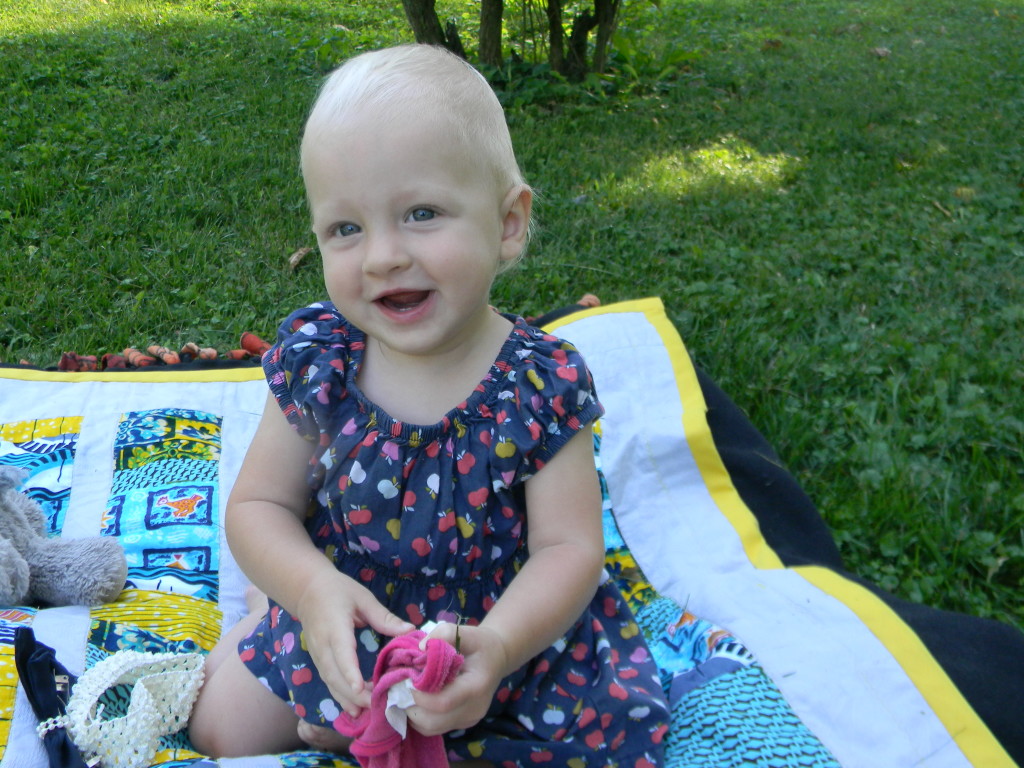 12 months!
That is one year, folks.
My baby is one year old.
I literally have a Kleenex in my hand as I write this post. I'm so emotional over this milestone. It's HUGE.
A year ago today I was HUGE, and I was sure it would be weeks before I met little miss stubborn. But a year ago today my water broke and Theo and I labored through most of the night and little Miss Tera Evelynne arrived at 1:30 in the morning the following day (tomorrow is her actual birthday). I love that tomorrow is HER day, her birthday, but I am loving the sentimental feeling of celebrating today with Theo. August 7th was OUR day. The day that we worked as a team to bring her into the world.
So now with all that mushy-gushy out of the way…. here are some pictures and 12 month stats of our precious girl. We are so blessed to have been given her life for this past year.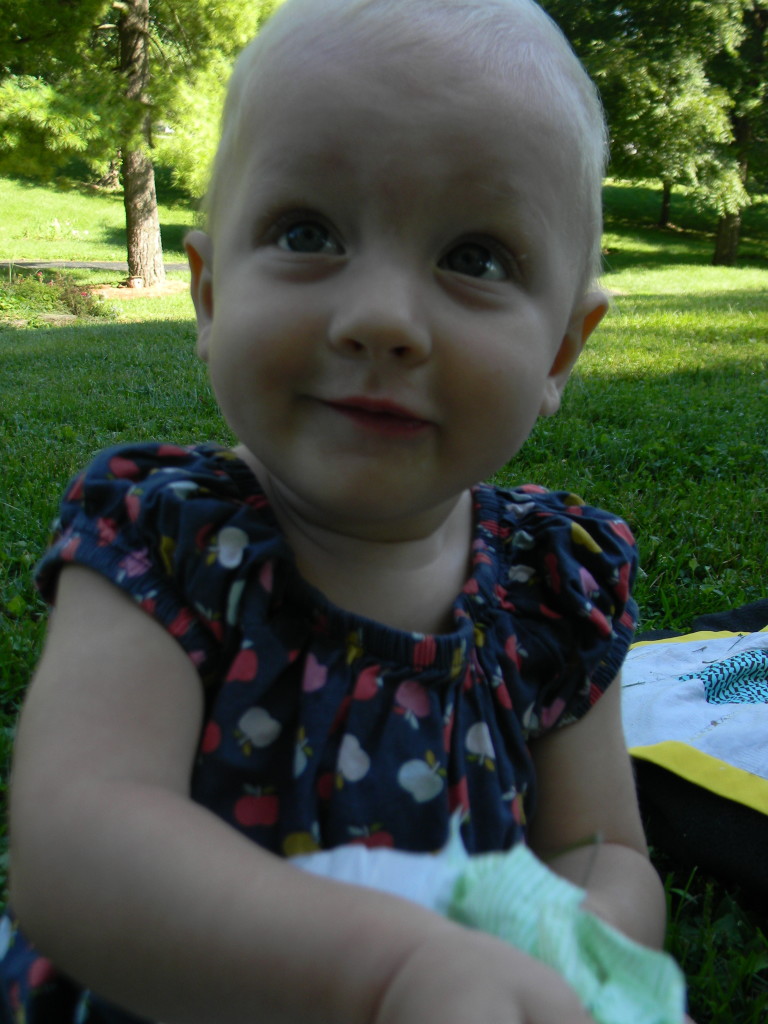 Weight/Length: Tera weighs 19 pounds and is 27 in tall. (Birth stats were 6 pds 14 oz and 18.5 in long)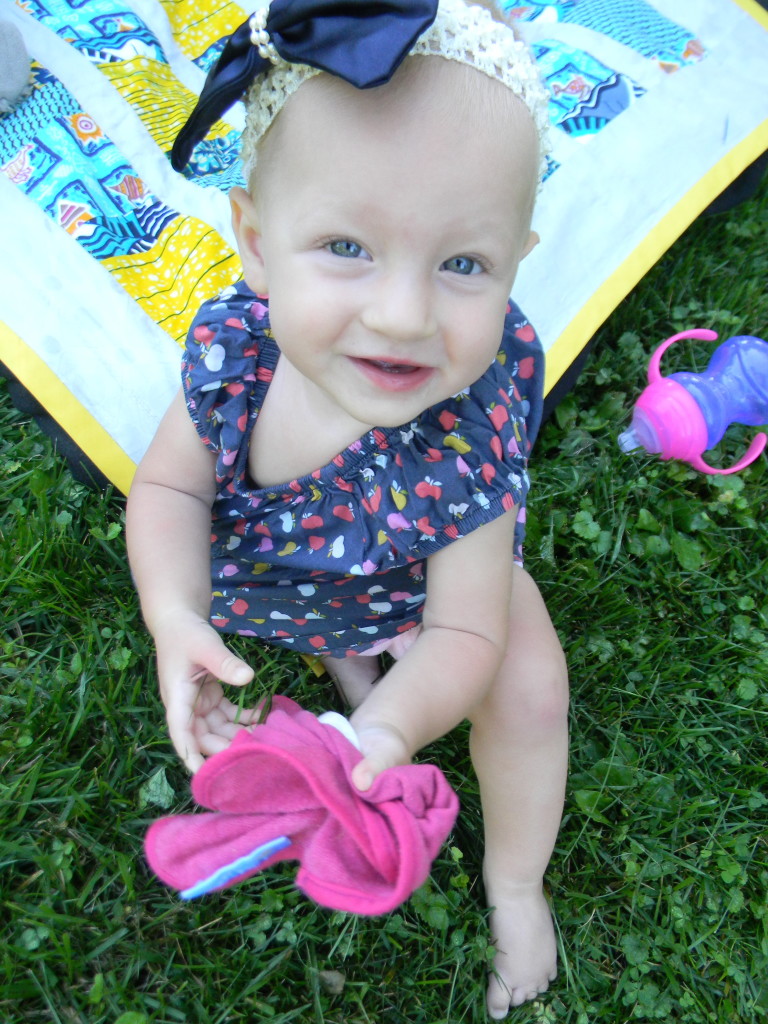 Clothes/Diapers: Tera just graduated from size 6 months and is finally in 9 month clothes! We are using cloth diapers all the time now except at night or when we go out.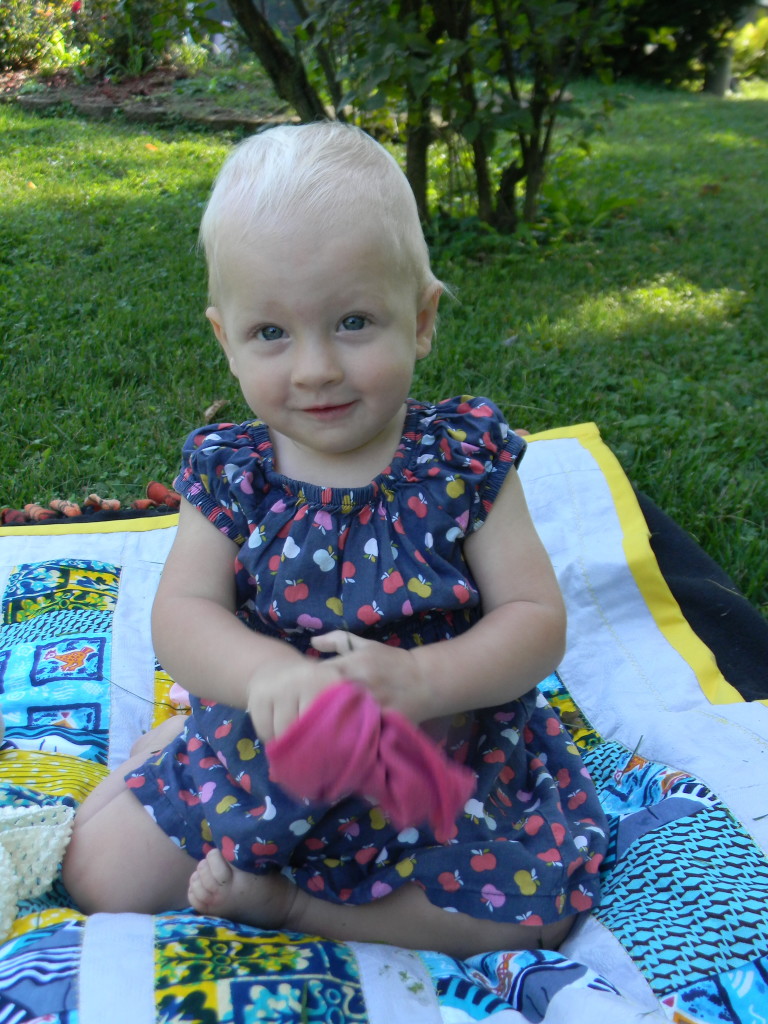 Eating: Tera is a so-so eater. One day she eats an entire egg for breakfast and drinks all her bottles and eats half a quesidilla for lunch and then has a whole meal at dinner, too. Other days she throws all her egg on the floor and shoves 10 cheerios in her mouth, refuses her bottles and doesn't want anything to do with food. Those days really stress me out, but I just have to go with the flow.
Now that she is one she can officially be weaned off formula! We shall see how that goes.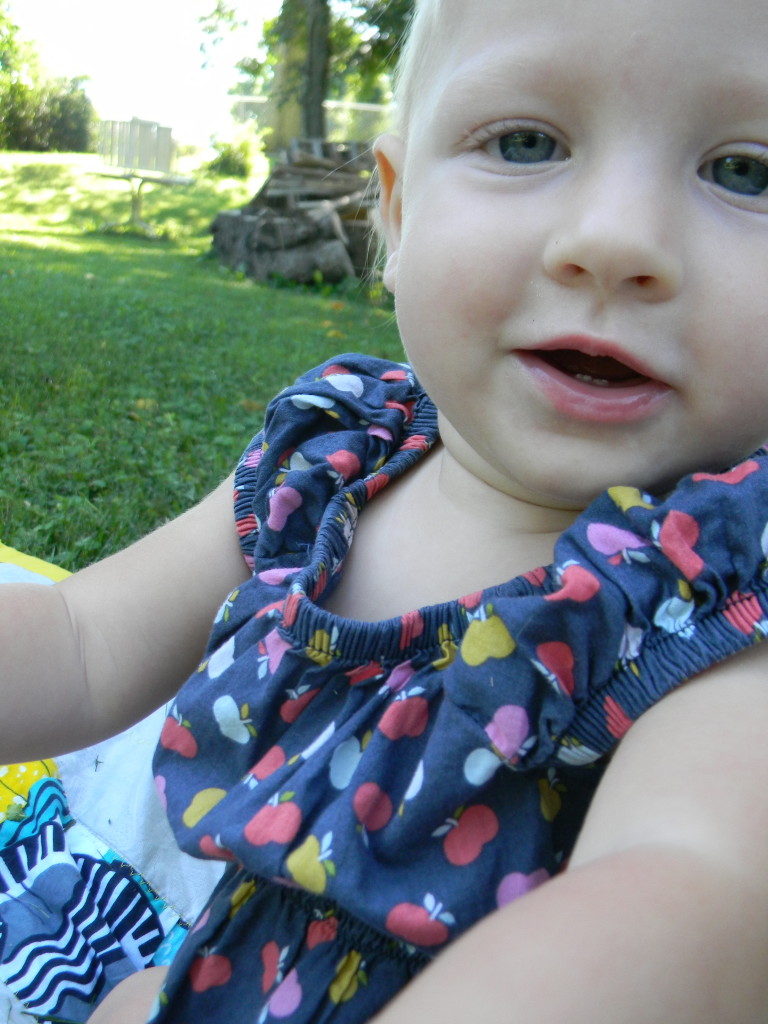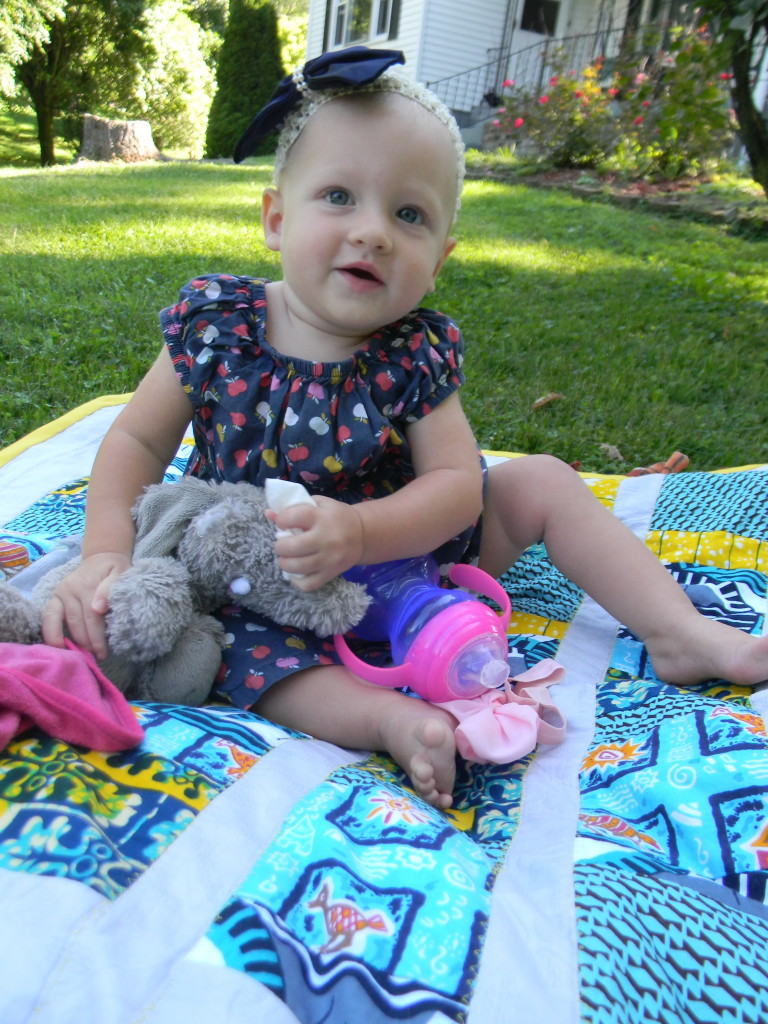 Sleeping: Tera is an EXCELLENT sleeper. As long as the conditions are right. If she is in her room with the fan on, or in a somewhat quiet location we have no trouble laying her down. She sleeps 10-12 hours at night, but is slowly switching to one nap during the day. She has consistently been taking two 2 hour naps during the day, but first nap is falling later and later in the morning and that bumps the second nap to later and later in the evening. Some days she is golden with just one nap from 11-2, but other days she needs those two full naps. As with everything else, we are in transition!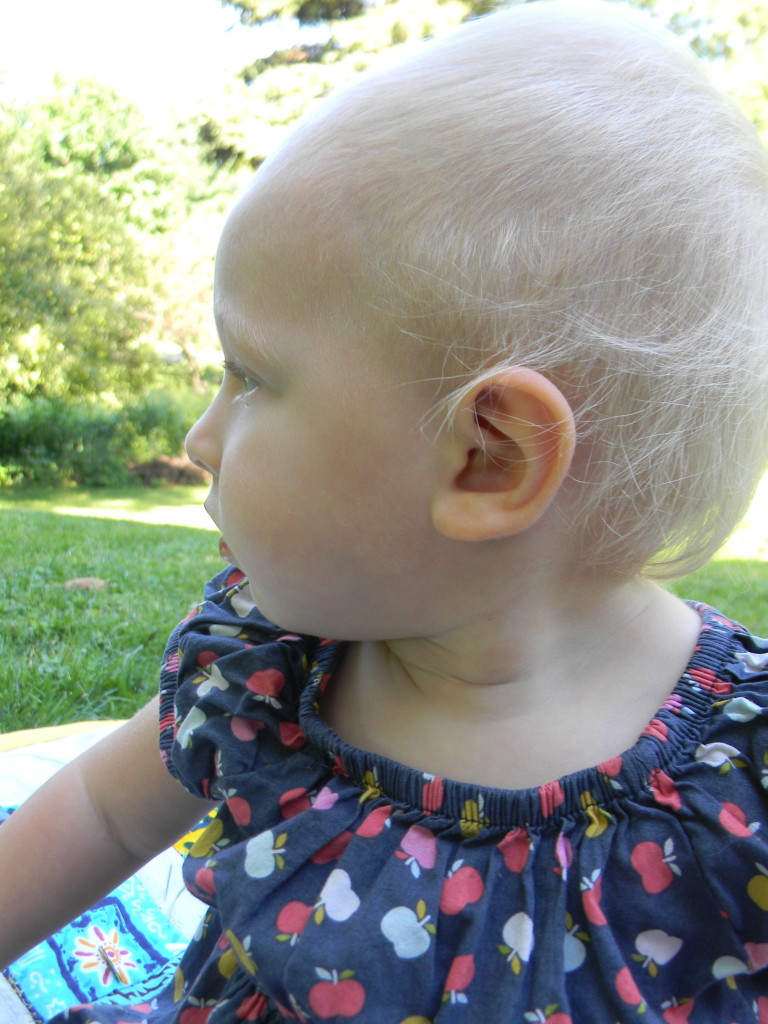 Personality: Oh, Tera. How to describe your personality? Always going, going, going. She is our busy little climber. She is SO social. Last weekend at our family reunion, everyone commented on how easy going she is and how much she seems to love being around people. That about sums up my Tera girl! Now, being alone at home with Mommy all day? She struggles with that one a little bit more!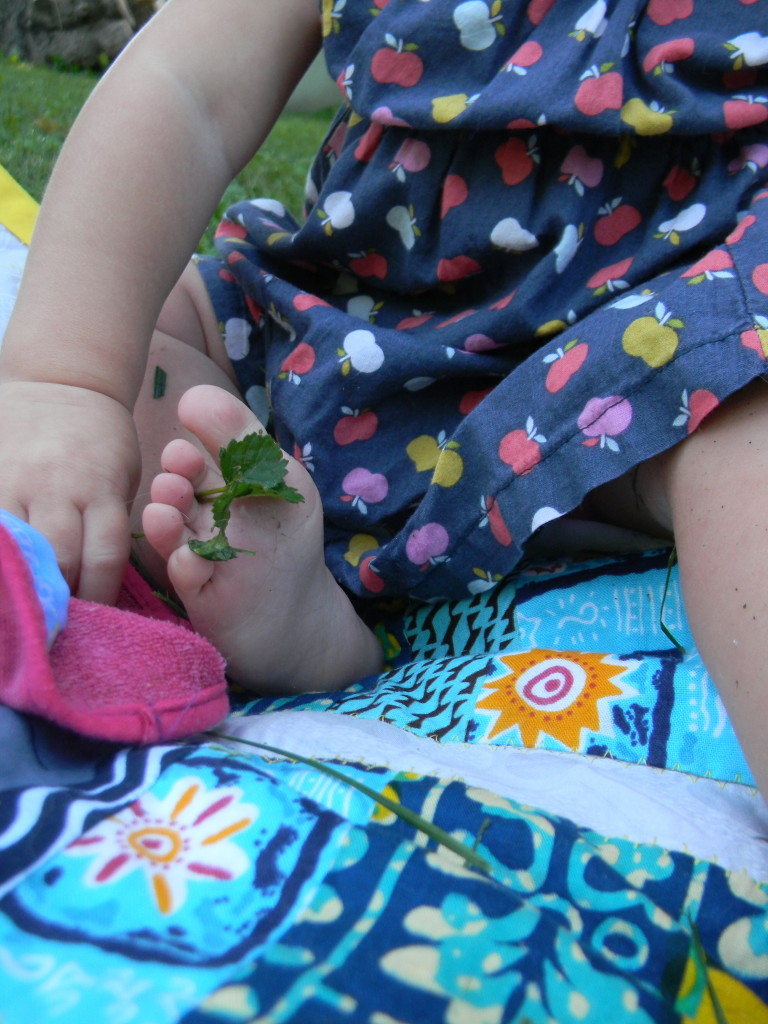 Always moving. Always going somewhere. Most likely to the nearest set of steps, which she will climb up and down, up and down, up and down.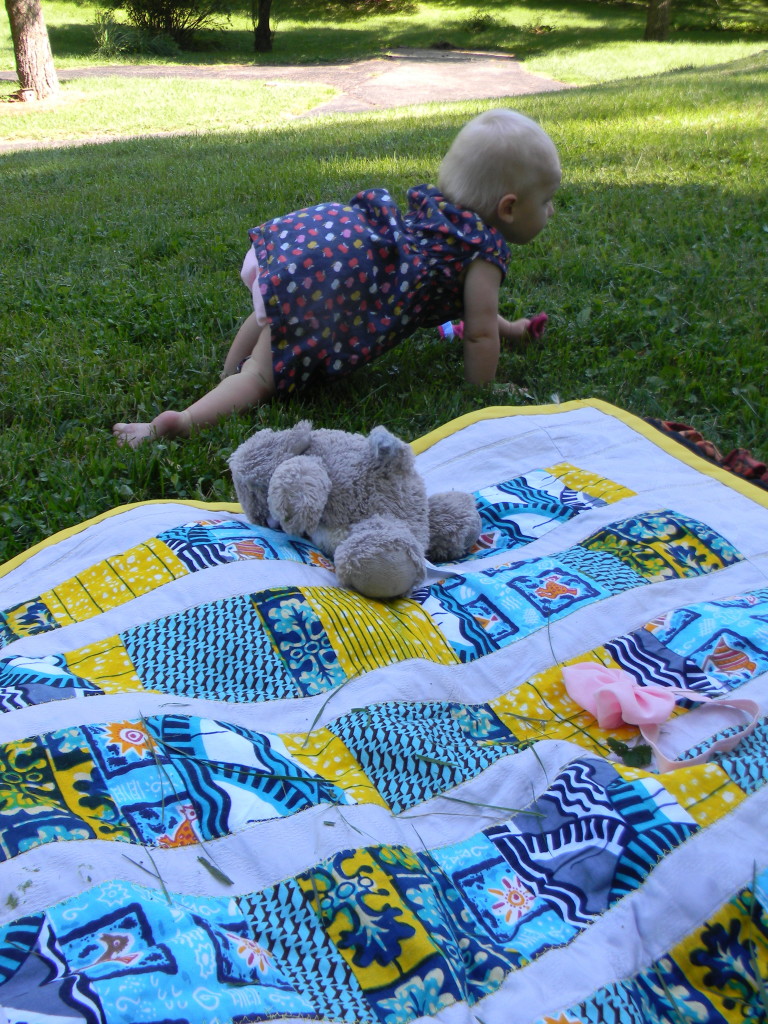 Loves:
Moose
Stuffed animals
Any kind of animals
Daddy and Mommy
Being outside
Going for walks/runs in the stroller
Being around her cousins
Bath Time/the pool or splash pad
Crawling up and down stairs
Playing peekaboo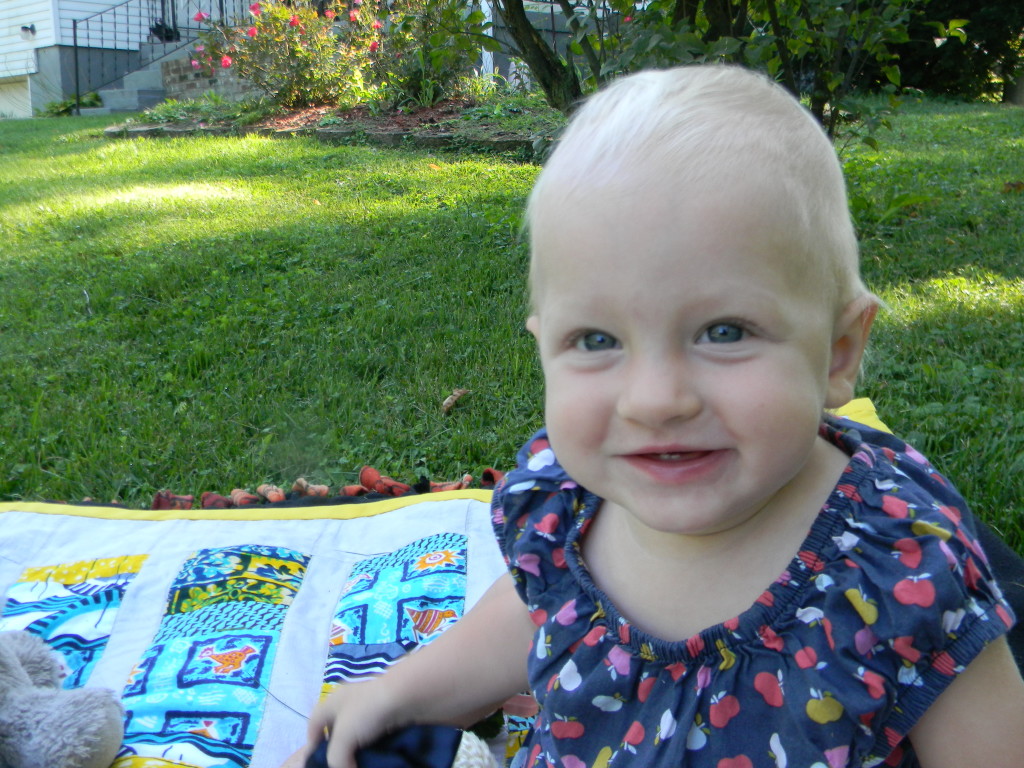 Dislikes:
Not having anyone to socialize with
Getting her diaper changed
New Developments:
4 teeth have popped through!! Two on the bottom and two on the top.
Standing on her own for long periods of time (no steps yet!!)
Repeating sounds. I really feel like she is saying real words but I'm still not convinced she knows what those words mean
Very aware of her surroundings, interacting more with all the objects around her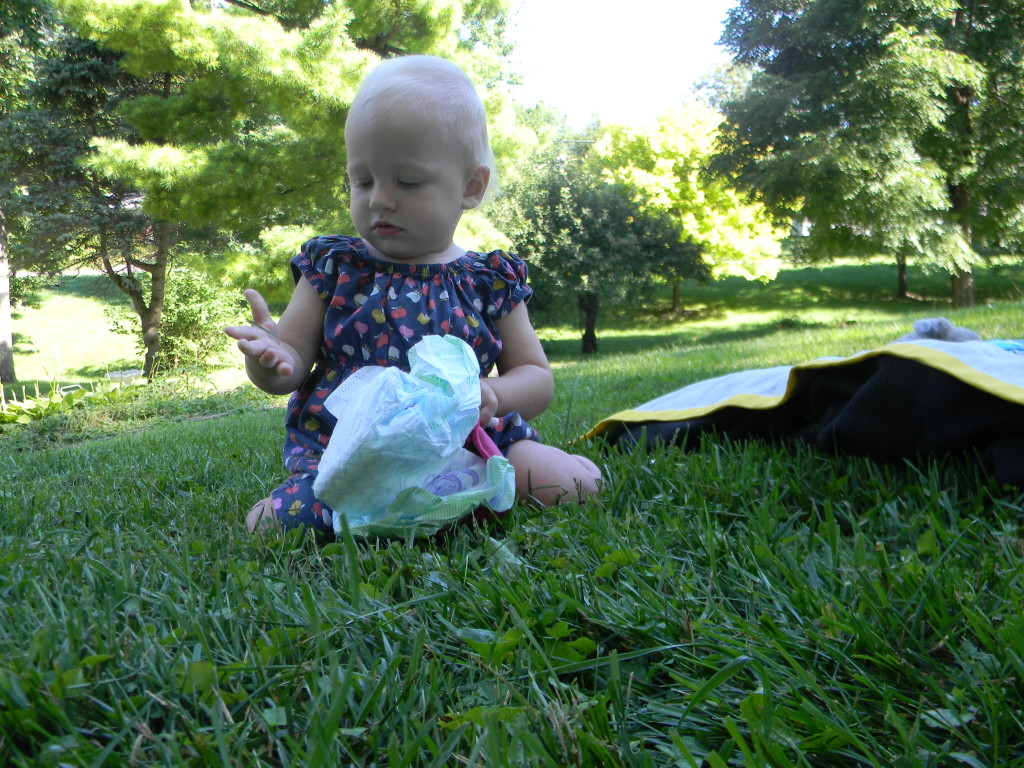 Mommy and Daddy:
We are doing well. The past five weeks have been very intense for Theo as he wakes up super early every day to go to his orientation course. At the course they do PT daily and have several hours of lecture that they are tested on every single day. So when he gets home he rushes off to mow some lawns and then comes home to study. This means I am also very busy as all the household and Tera-girl responsibilities fall on me, without many breaks. We are thankful for this new job, but it certainly has been an intense 5 weeks! Theo has one week to go and then he will go back to his regular 24 hr shifts. Over all, we are doing well and we are looking forward to welcoming some foster children into our home, hopefully by September!
And of course, here is a little blooper for you:
How far can you pull that headband, little girl?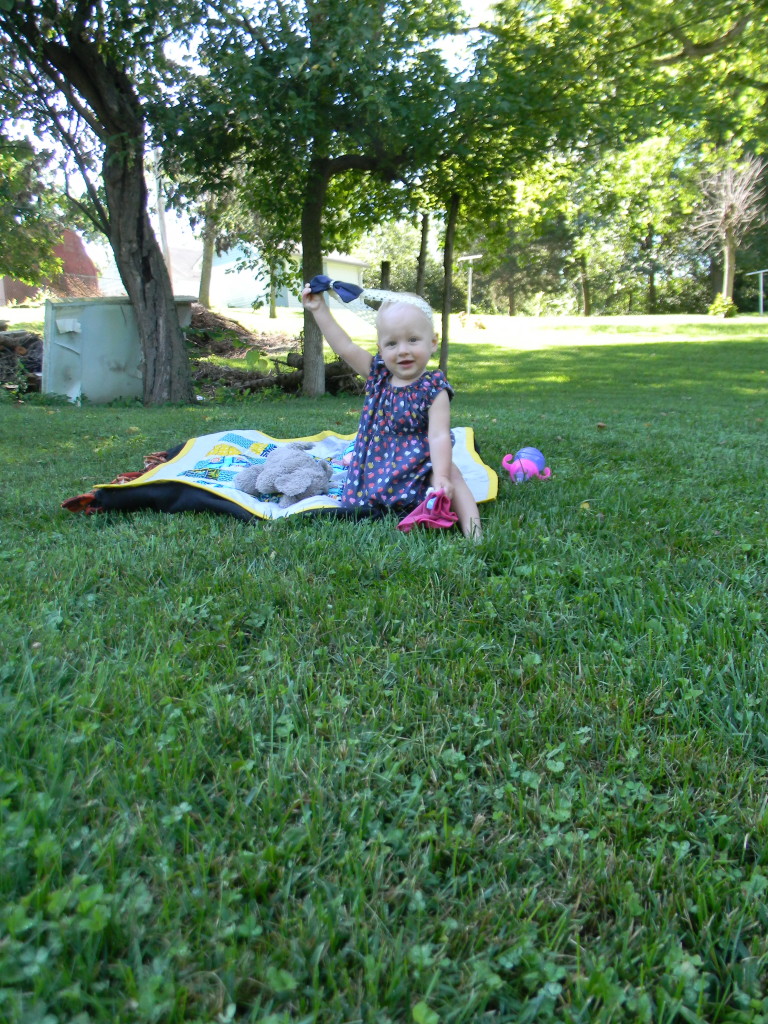 Oh, sweet Tera. You have me so emotional today. Happy First Birthday, sweet girl.