ne year of being a Mom.
I'm not an overly sentimental person, but I am emotional…..and this milestone has gotten me so emotional.
One whole year.
Becoming a Mom is very similar to culture shock. It's a whole new world. I had to say goodbye to my old world, and hello to my new world. Both worlds had wonderful things about them, but any transition between worlds can be a difficult process. In one night, I said goodbye to my body, my time, my money, my showers, my work life and the relationship I had with my husband.
But look at what I gained. Just look at her.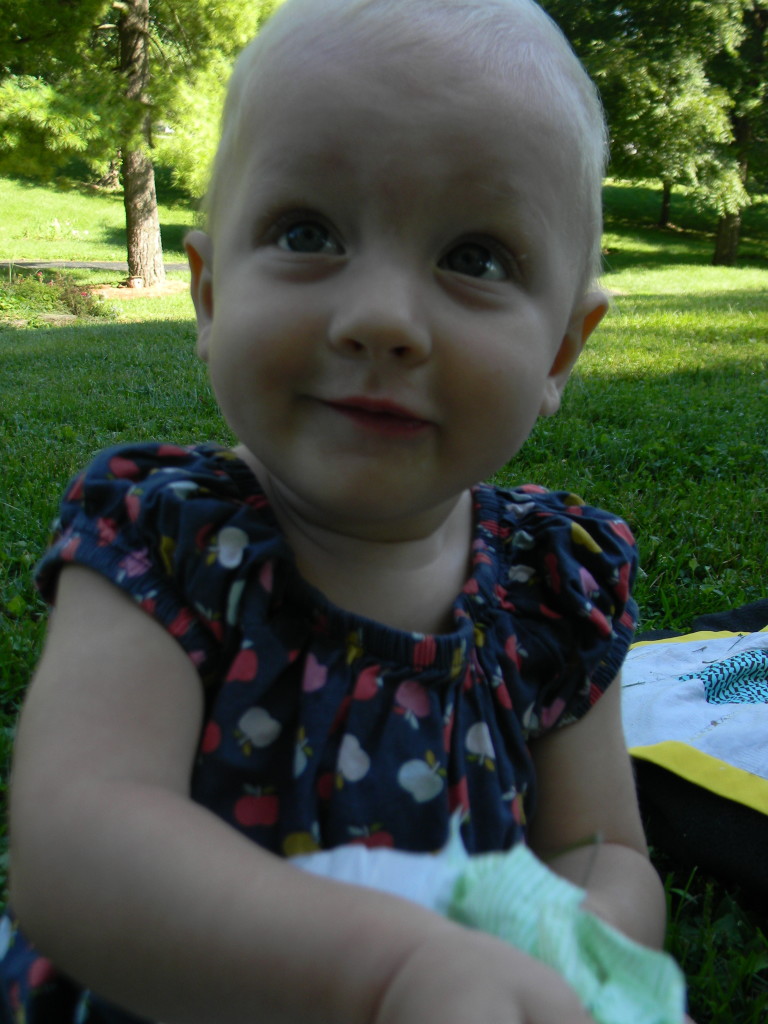 And that's not all I have gained. I have gained more patience. I have gained better time management, and the ability to put myself last instead of first. I have gained a new relationship with my husband, one that takes a little bit more effort, but is so worth it. I have gained a little, tiny companion to get me through the day. I have gained a new kind of job, a job that doesnt pay in money, promotion or success, but that pays in overwhelming feelings of love.
This one year has gone by so incredibly fast, and yet at the same time I find myself wondering how I lived life without knowing of Tera's existence.
And here is my long and unashamed walk down memory lane.
The first three months of Tera's life were HARD. I have to admit that I did not like most of it. I loved her, I knew I was supposed to love her with all my heart. But there was that whole culture shock thing. And the whole crying for 5+ hours straight every evening. And every time someone pulled out the camera to take a nice picture. At that point, motherhood was just plan difficult for me.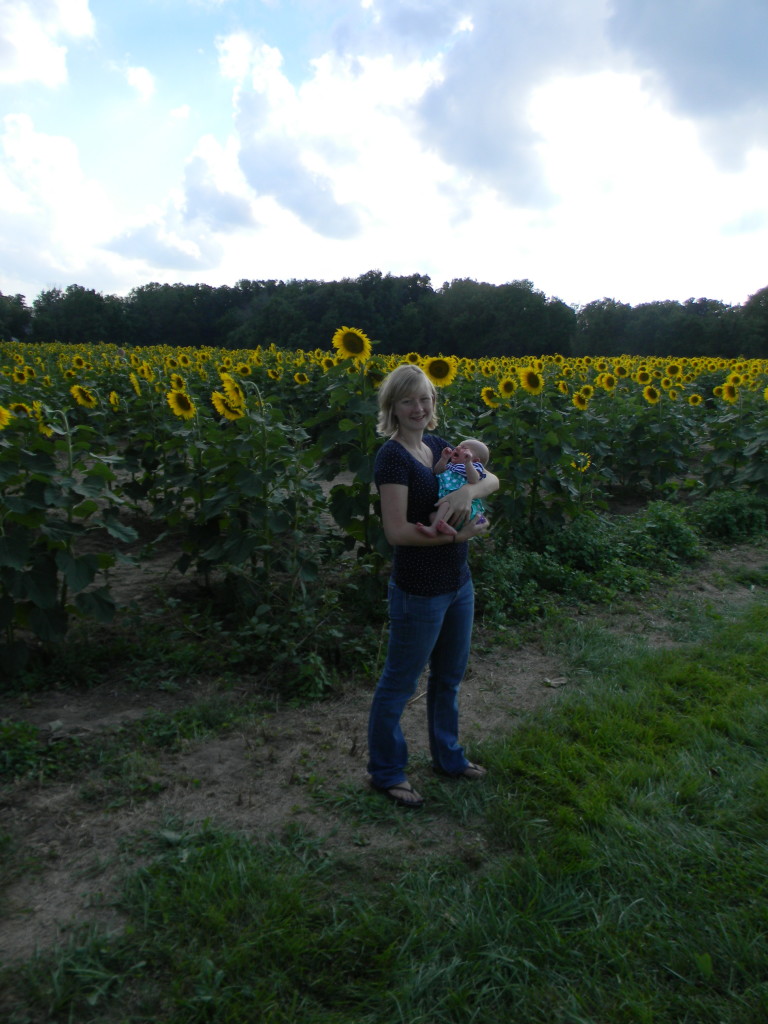 Motherhood is a roller coaster.  The goofy pictures and the hilarious smiles and watching her bloom right before our eyes. There was so much joy in that, although I was still confused about all my feelings towards being a Mom. I wasn't sure how to deal with the conflicting emotions that came with little sleep, breastfeeding, and bursting with pride at each new accomplishment.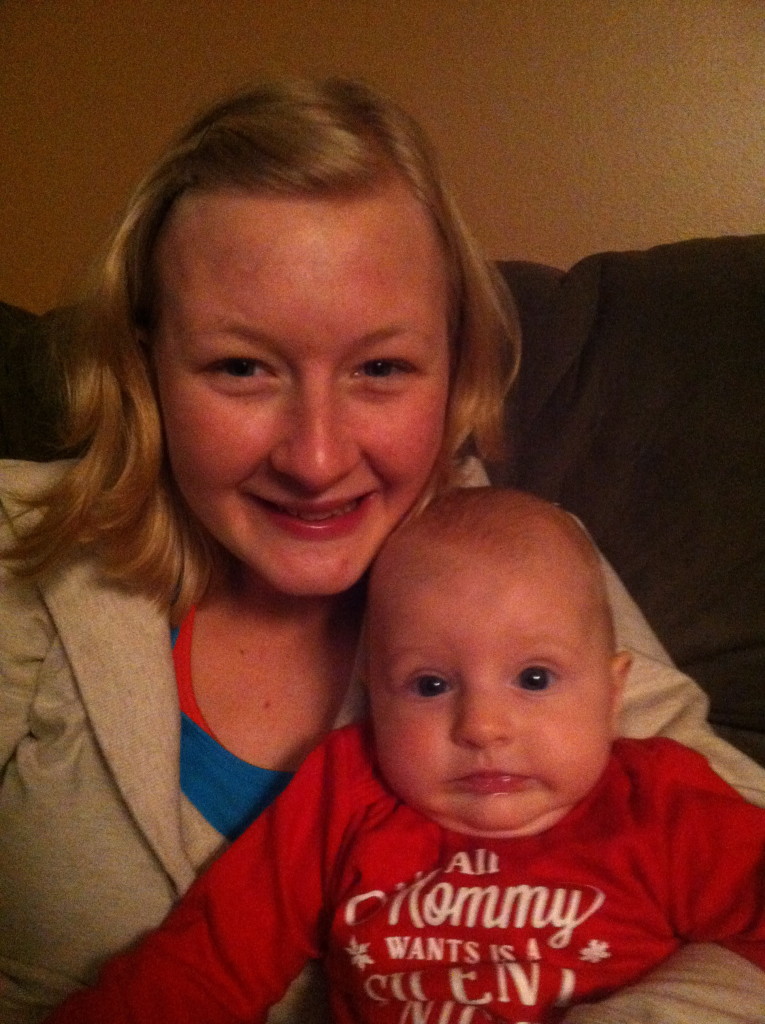 Motherhood is transition. We bought a house. And not just any house. A house that needed a ton of work. And it was around this point that I wondered why oh why I wasn't able to lose ANY baby weight.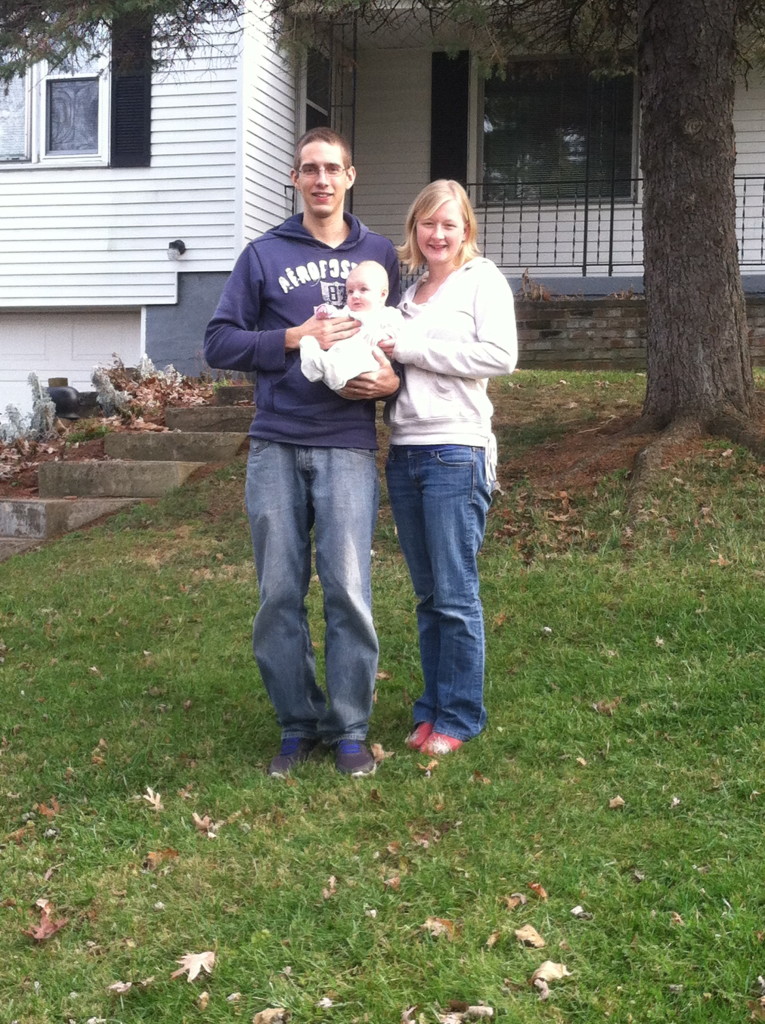 Motherhood is learning to share my space. We also had family live with us for about a month. A month of beautiful conversations and prayers and so much doting on my baby girl. A month that was a little bit overwhelming sharing our house with an entire family. And it was a month that ended in a very tough goodbye.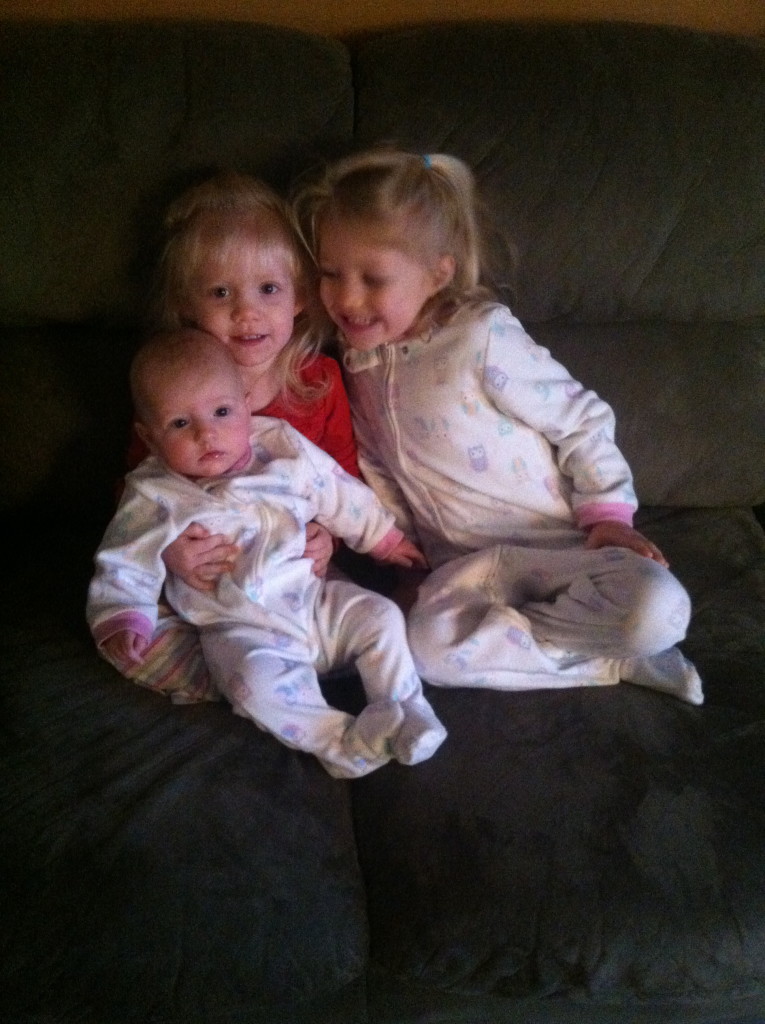 Then the new year dawned and we spend Christmas with family and enjoyed a wedding where Theo got to be best man. Both of those times were filled with incredible joy and celebration, but it was hard for me because I was learning what it was like to attend events as a mother. It's completely different from attending events when you AREN'T a mother. There is no sleeping in, no sleeping through the night, no making last minute plans, no thinking of my appearance first and foremost. Instead, it's scheduling everything around Tera and her bedtime/nap time. It's learning how to breastfeed in a crowd of people. It's learning that I take 30 minutes to dress Tera and then have about 5 minutes for myself. It's learning that my time is not my own, and most of the attention is not my own, either. Oh, and my body is still not back. So bahambug.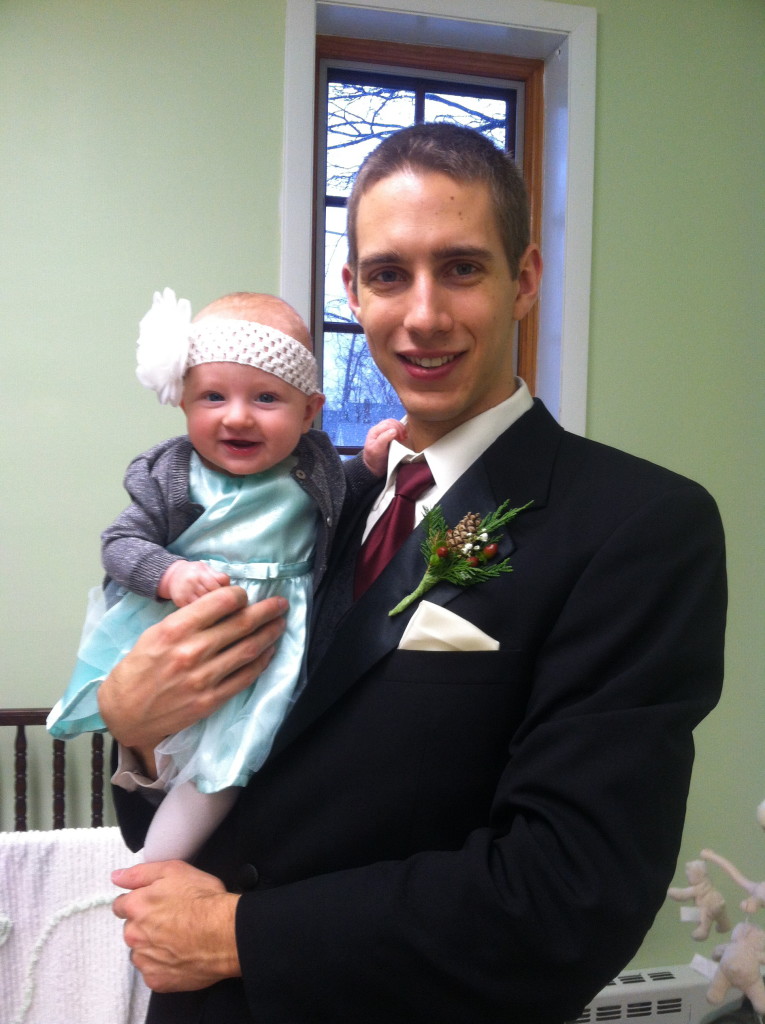 Motherhood is matching my daughter. And feeling adorable while doing it. I mean, feeling like I have the most adorable accessory. (And GAG at the hideous curtains and purple walls. Glad they don't look like that anymore!).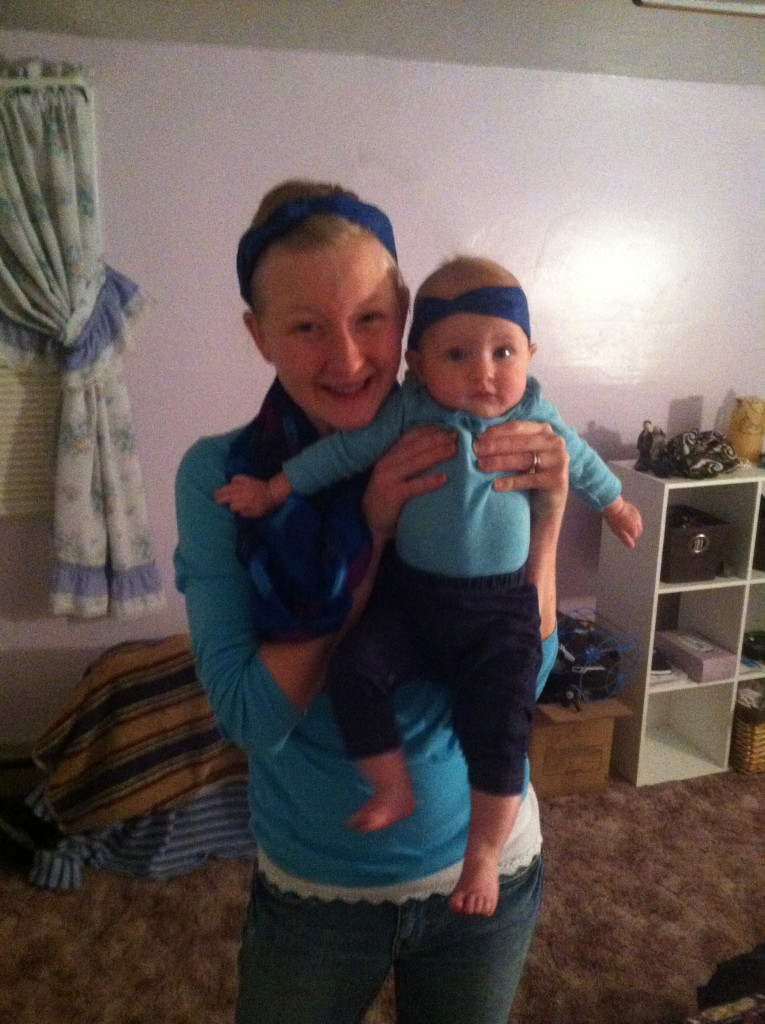 Motherhood is poop. Changing poopy diapers. Changing explosive diapers. Changing poopy sheets. Throwing out that poopy outfit because you have to draw the line somewhere.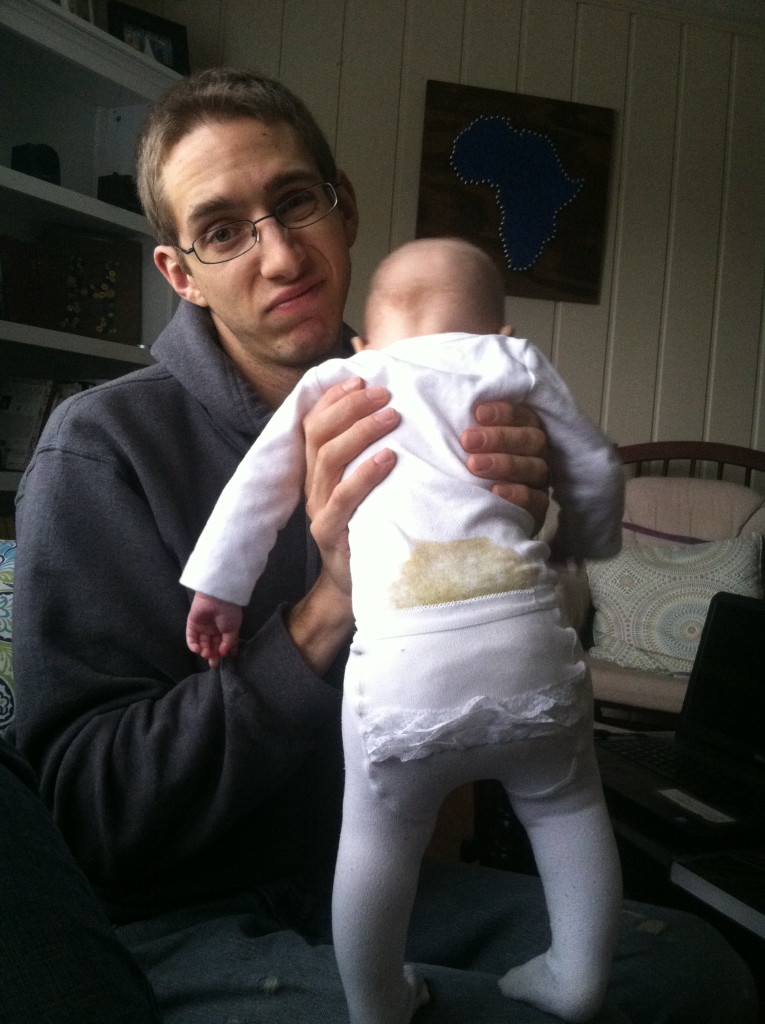 Motherhood is having a sick baby, and hating every minute of it. Except the cuddles. The dishes in the sink were probably a mile high, the coffe table in front of me is a disaster. The floors haven't been swept and I clearly have not a shower, not gotten myself dressed. And yet I held her. I held her like that all morning. Because she was sick. And she needed me.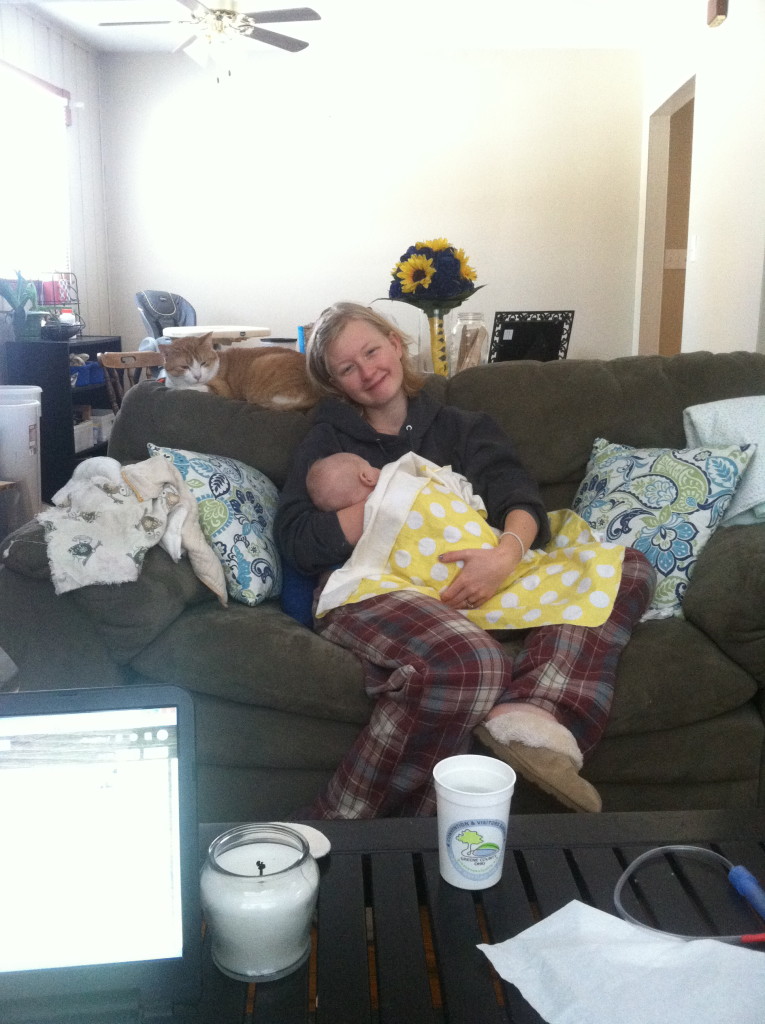 Motherhood is dedicating her to the Lord. In front of family and friends. He gave her to us, and we gave her back. May He use her to bring Himself glory.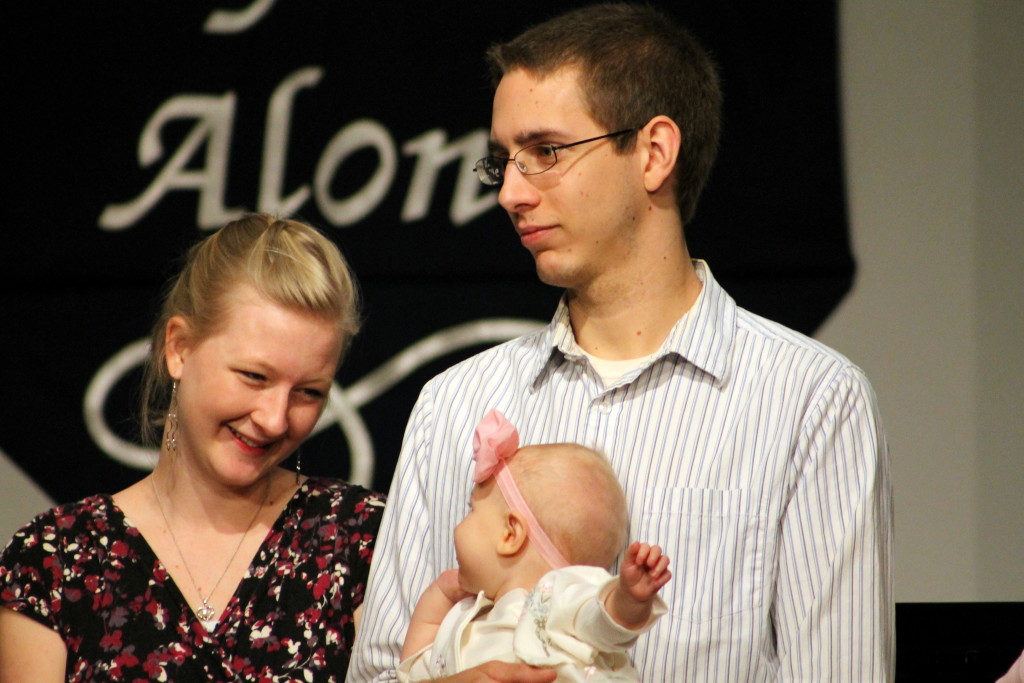 Motherhood is learning to not let a child stop you from doing the things that you used to love. Motherhood is learning that it is sometimes much harder to do the things that you used to love, but there is a way. And it can be so much more fun with a little person taking it all in for the first time!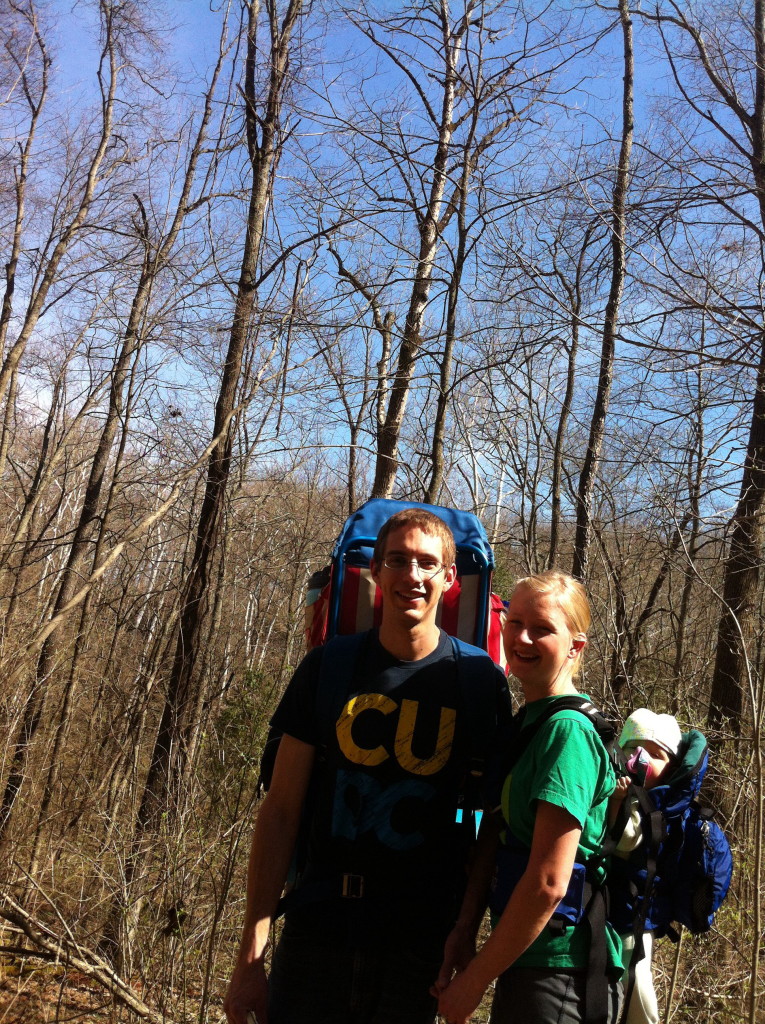 Motherhood is snapping pictures like this and laughing so hard that you almost pee your pants. Because, thanks to motherhood…that's not all that difficult to do anymore.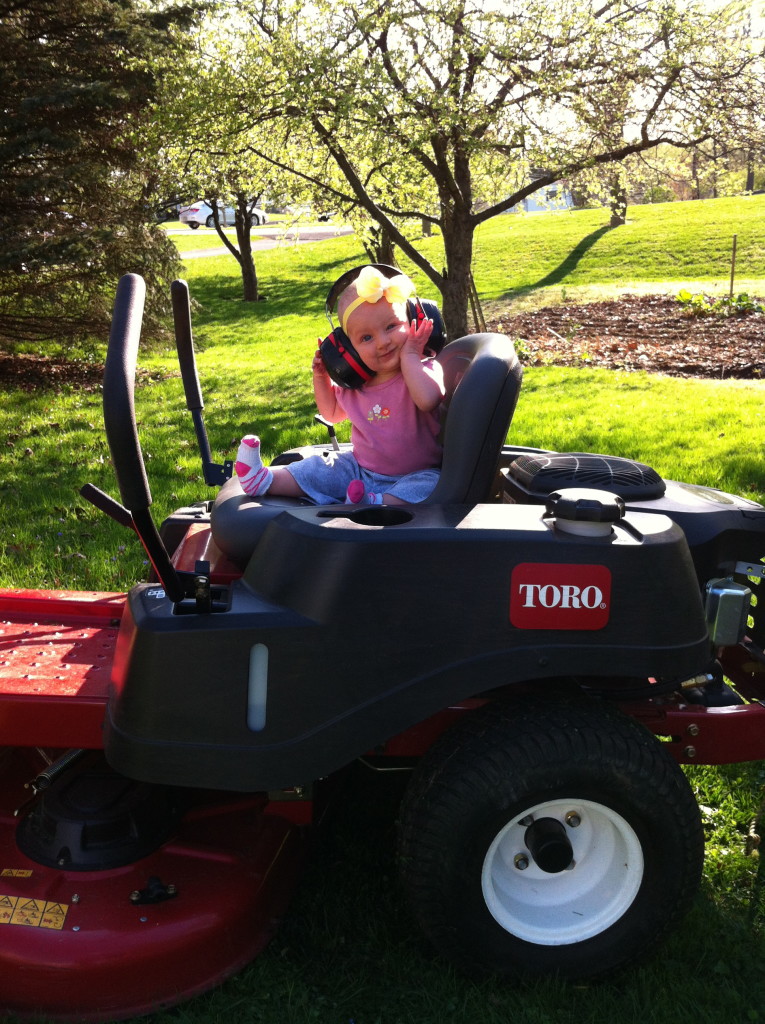 Motherhood is learning how to jog with a baby stroller instead of at the pace that I used to go. It's learning to walk sometimes and give my body some grace. It's a completely different body, even one year later.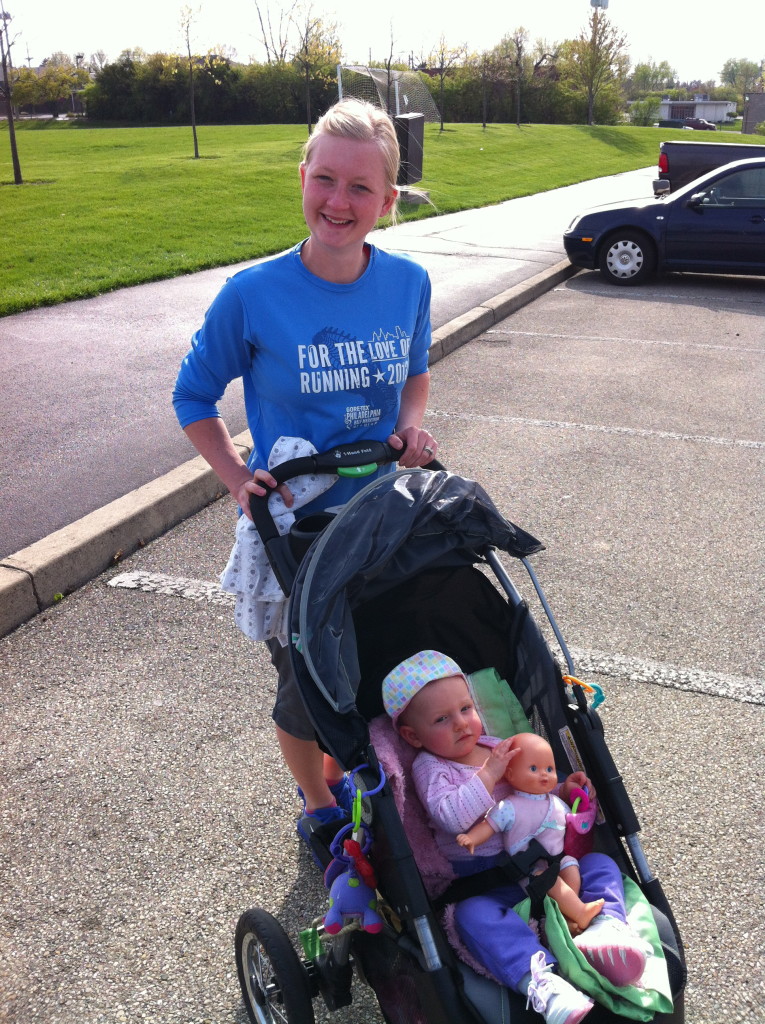 Motherhood is sometimes throwing style out the window and wearing a baby monitor on your hip. And motherhood is also doing as much as possible during nap time. Nap when the baby naps, they say. Ha! There are meals to cook and gardens to plants and floors to sweep and eight million toys to pick up.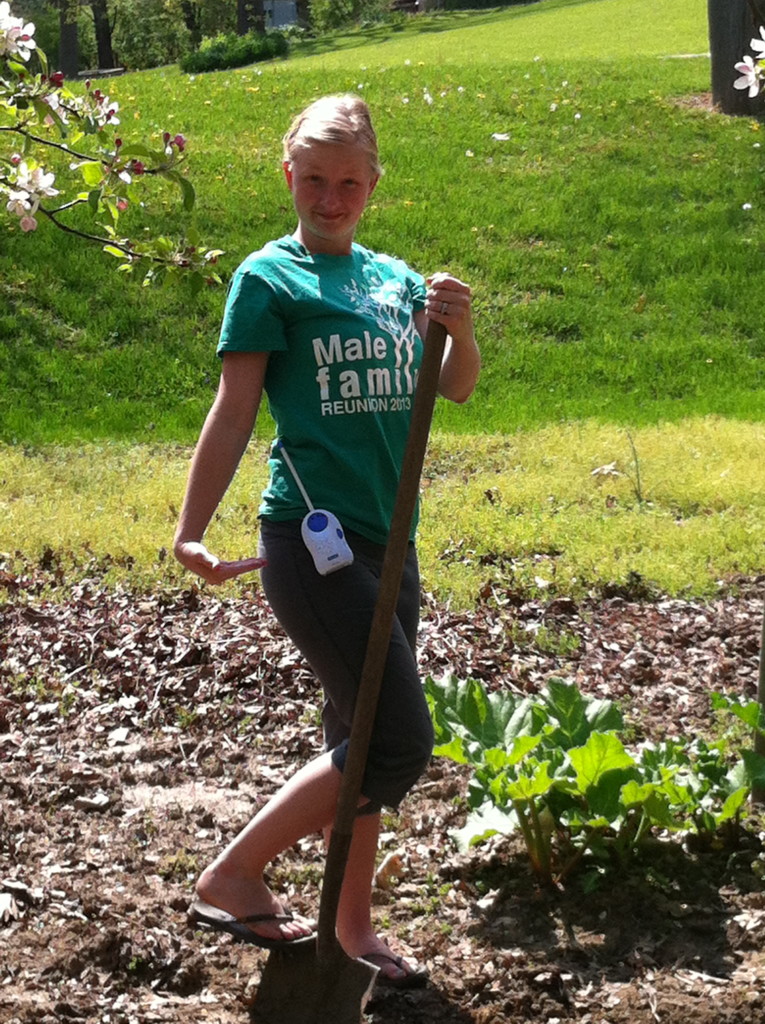 Motherhood is catching the sunset with my baby. Throwing her up in the air and listening to her laugh fill the park. So much joy. And motherhood is STILL not being content with your body, and wondering if it will ever go back to normal.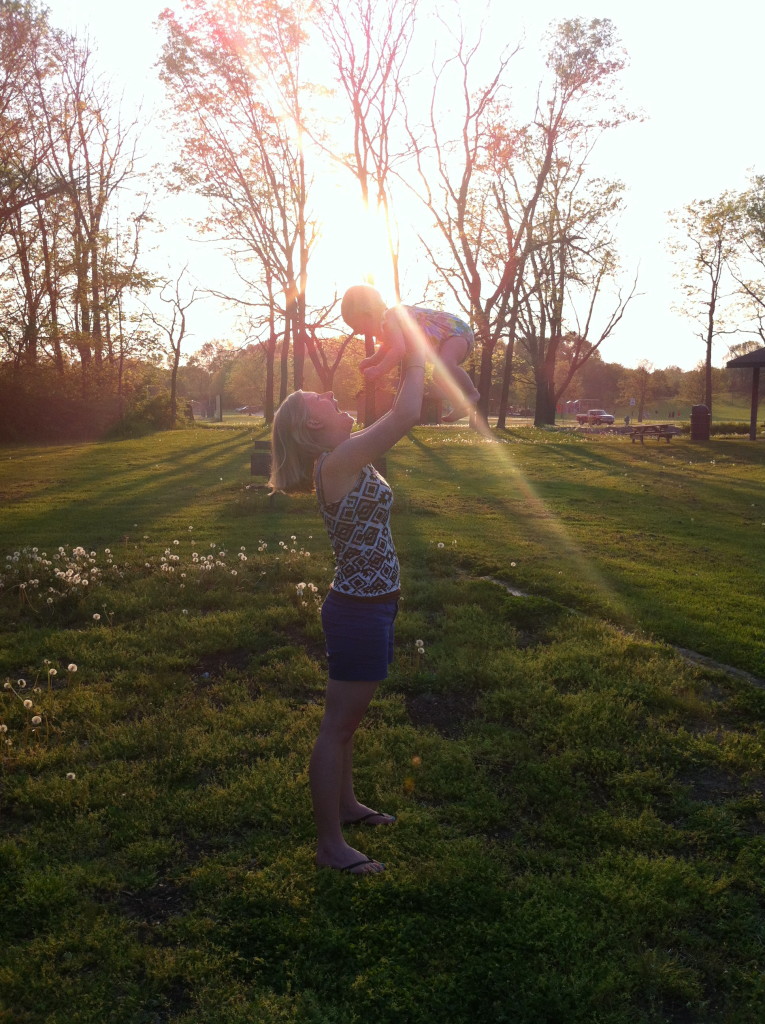 Motherhood is my first mothers day, a day that gets me all emotional when I realize how incredibly blessed I am to be a Mommy. Motherhood is finally starting to feel that incredible bond form. Most people talk about it in the delivery room, but for me it took a little bit longer. I wasn't too sure I was enjoying this whole gig. I was realizing that I was not going back to normal. I was coming to grips with the fact that I was going to adjust to a whole new normal instead. And that is when motherhood started to get extremely fun.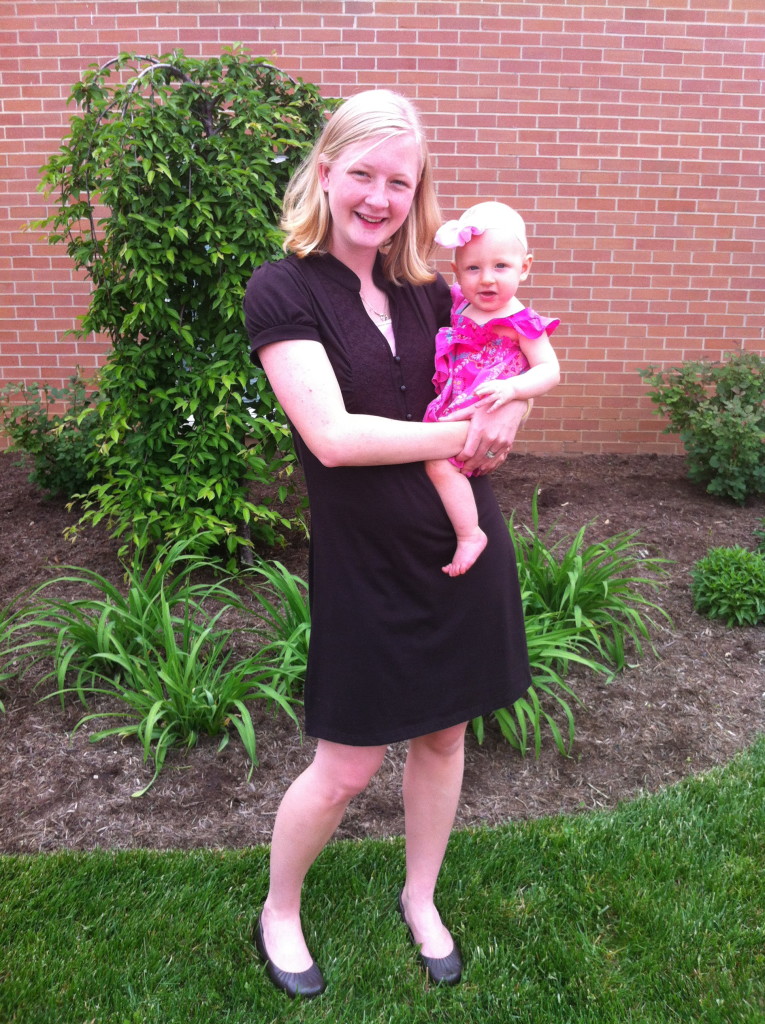 Motherhood is taking a picture of my child when she was pooping. At the dinner table.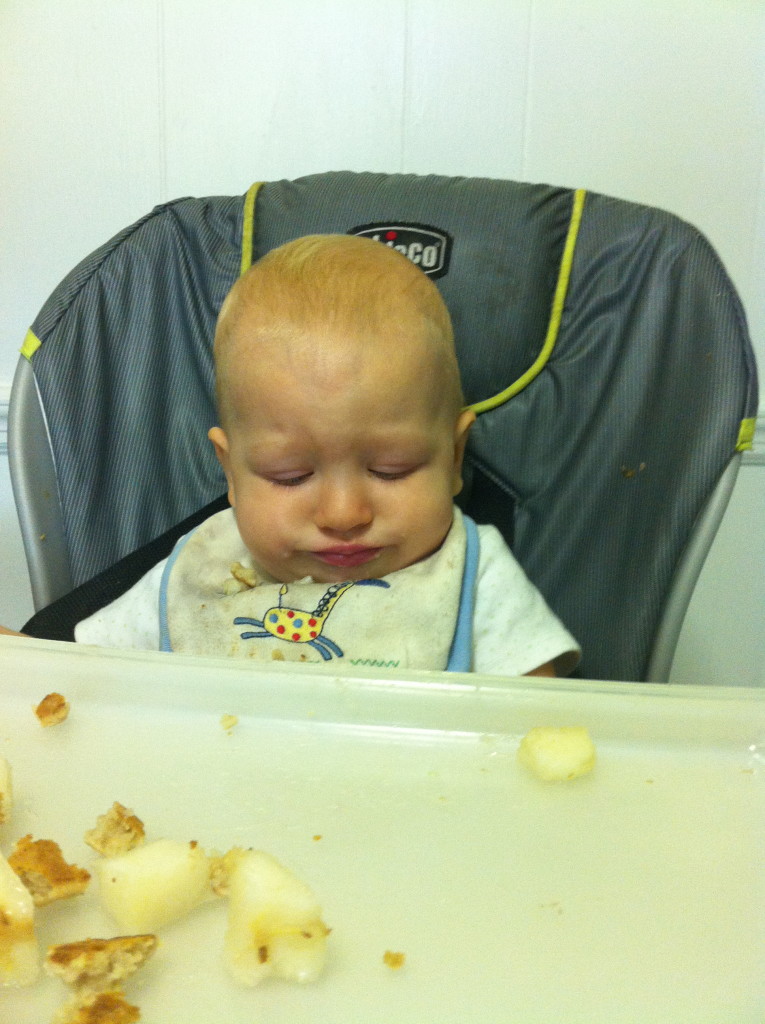 Motherhood is celebrating my birthday and realizing that it is not about me anymore. And mourning that lost, selfishly. After realizing that it all made sense. A new normal. Not back to old self. A new self. A mother.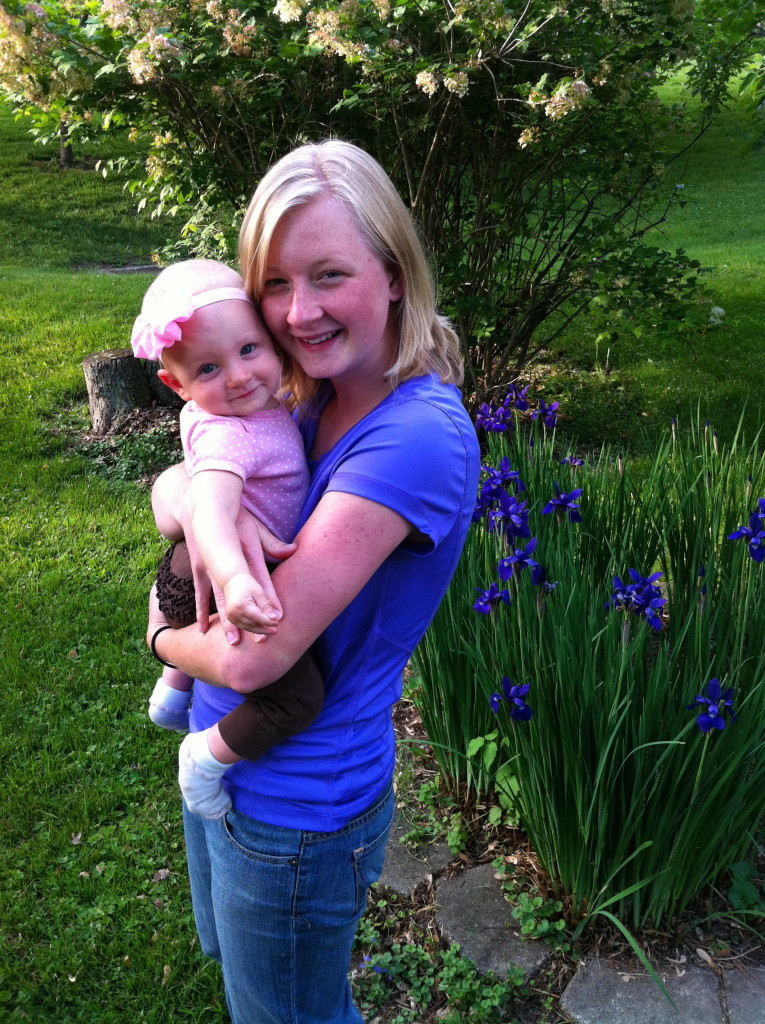 Motherhood is not doing it alone. Motherhood is having friends who will share with me, laugh with me, give me amazing advice and encourage me.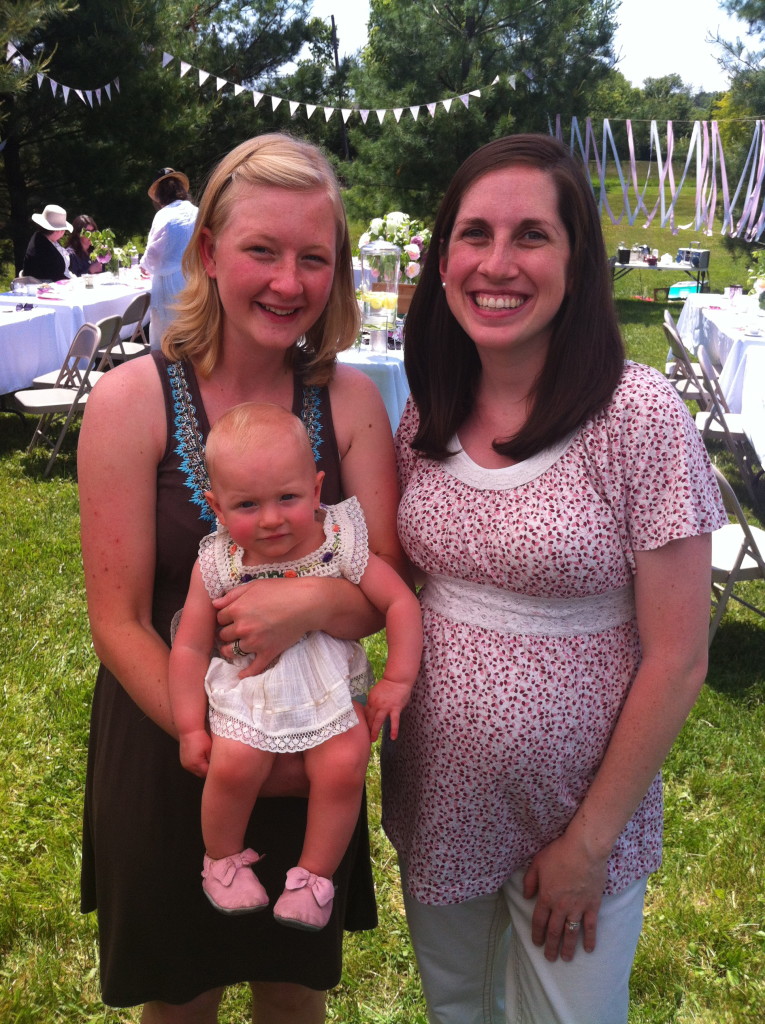 Motherhood is having fun with my baby. Endless entertainment. ENDLESS.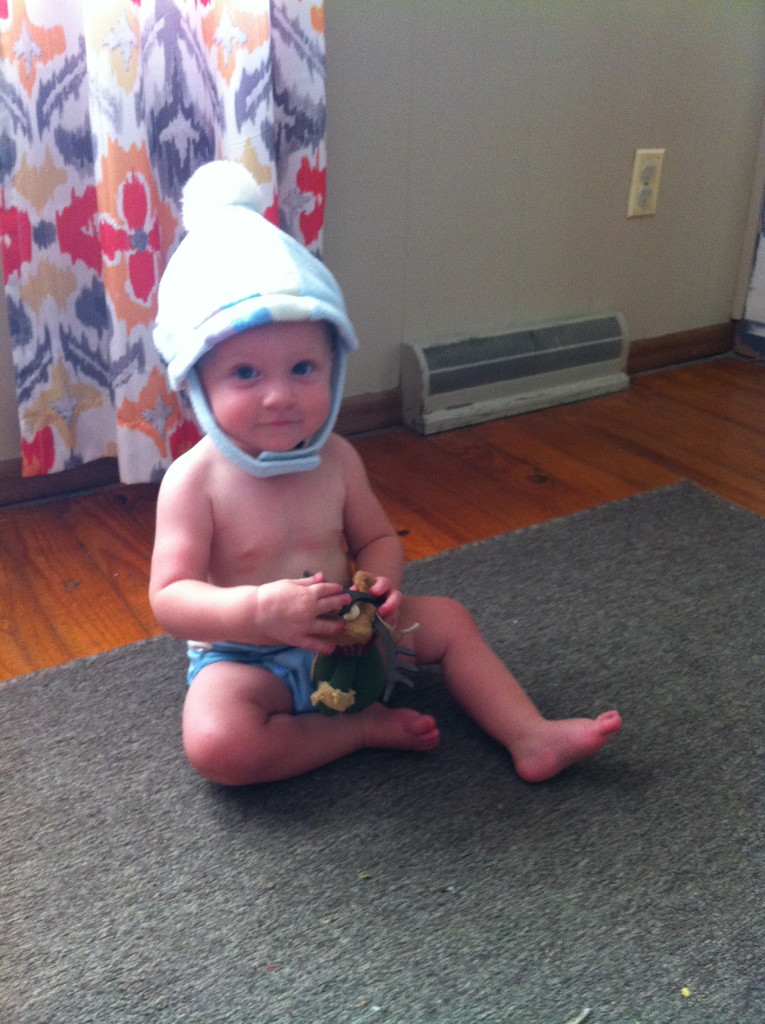 Motherhood is sometimes "You gotta do what you gotta do". Like putting my baby in the rinse water sink because she would not for the life of me stop scratching my legs and pulling my pants and crying and crying.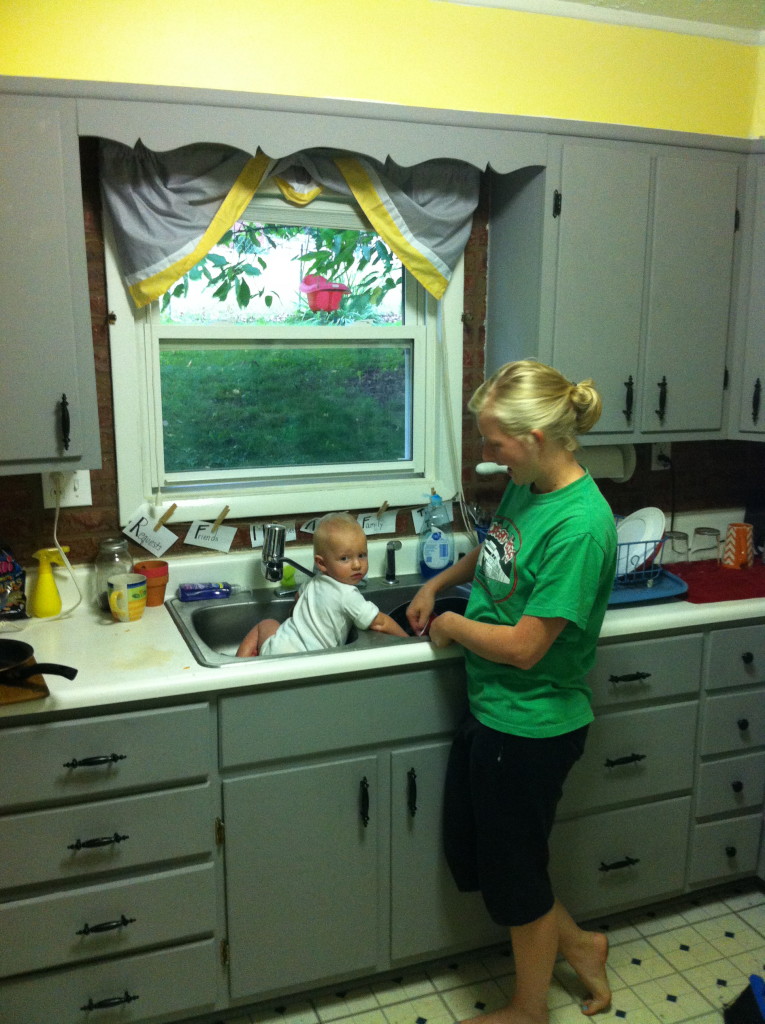 Motherhood is seeing each new event through new eyes. The beach for the first time. A kitty cat for the first time. An airplane ride for the first time. New perspective.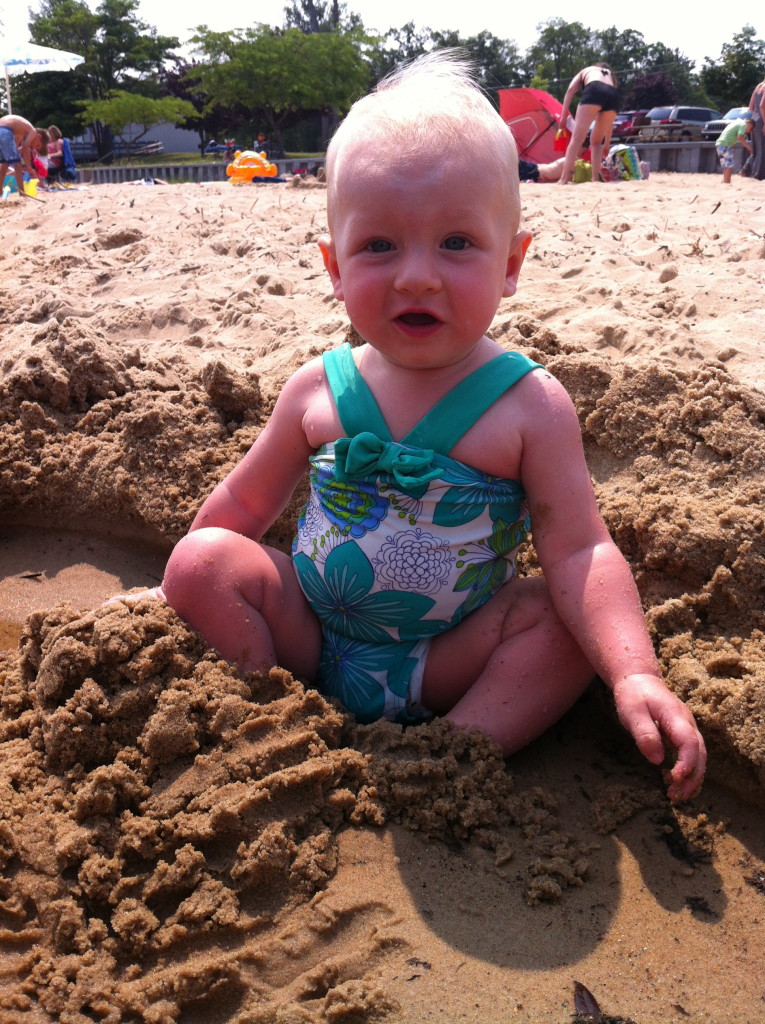 Motherhood is exhaustion.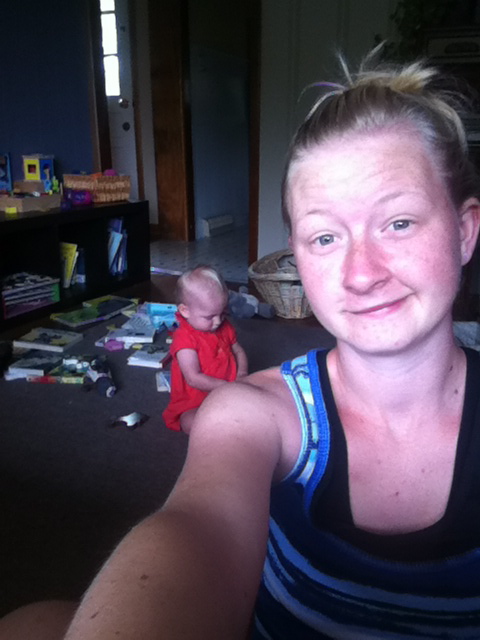 Motherhood is baby wearing. Because sometimes you need more than two hands.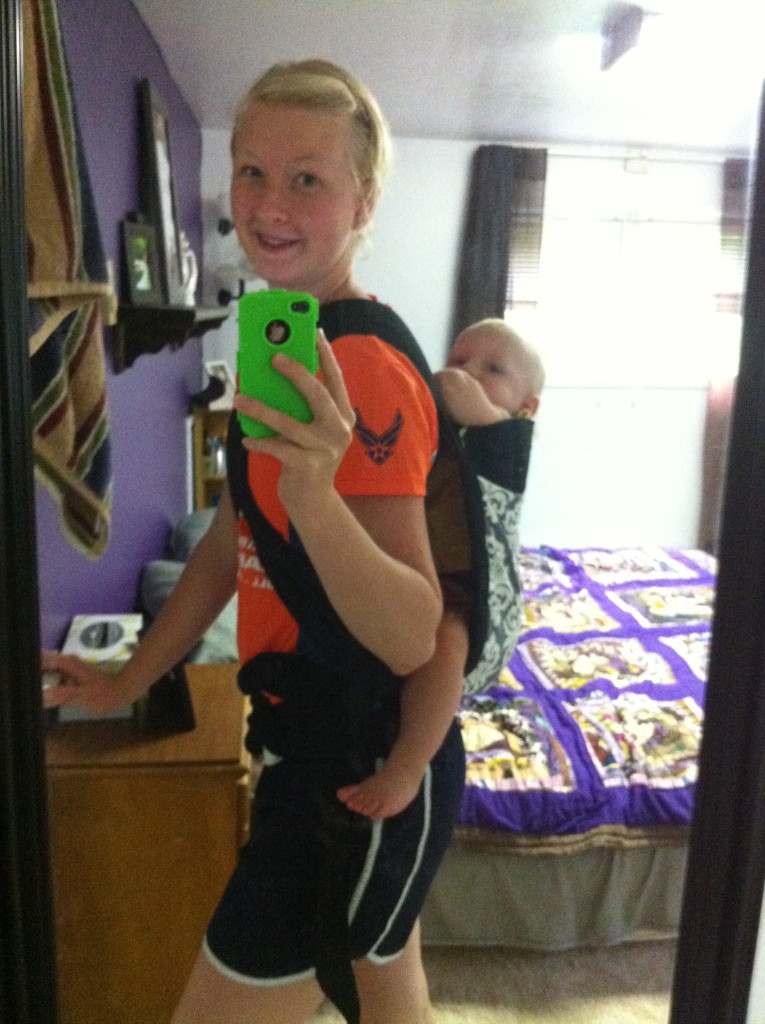 Motherhood is taking a million pictures. And a million more. And some of them are great. And some of them are hilarious. And most of them should be deleted but I just can't bring myself to do something like that.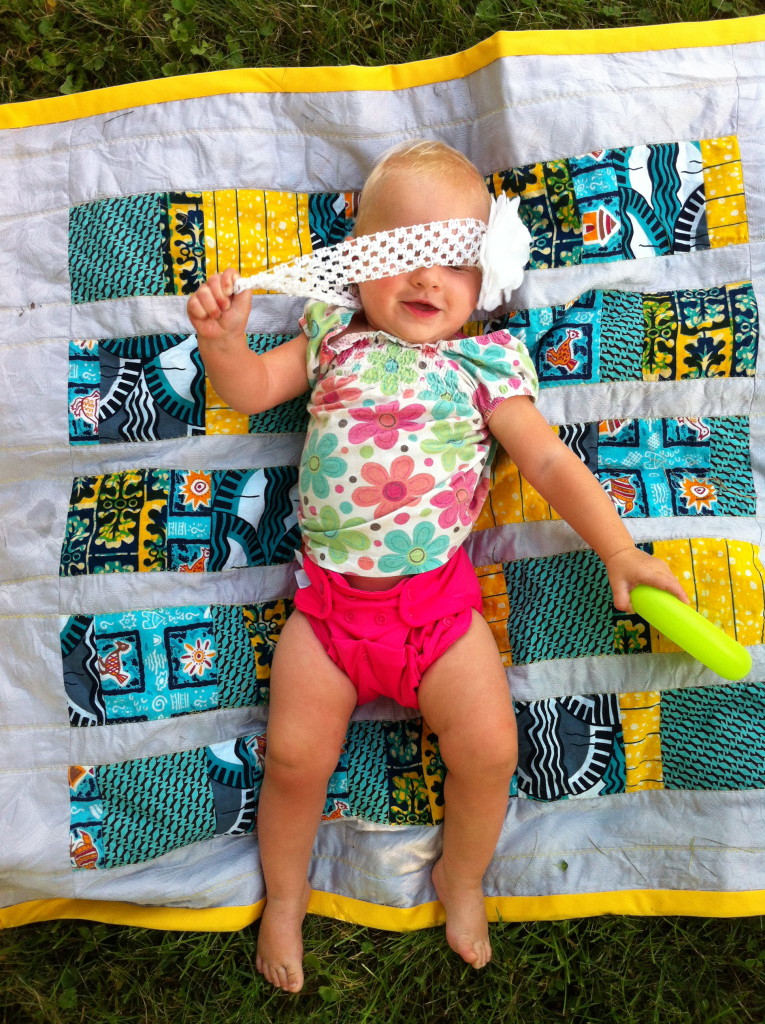 Motherhood is having every task I do interrupted by little hands or little cries.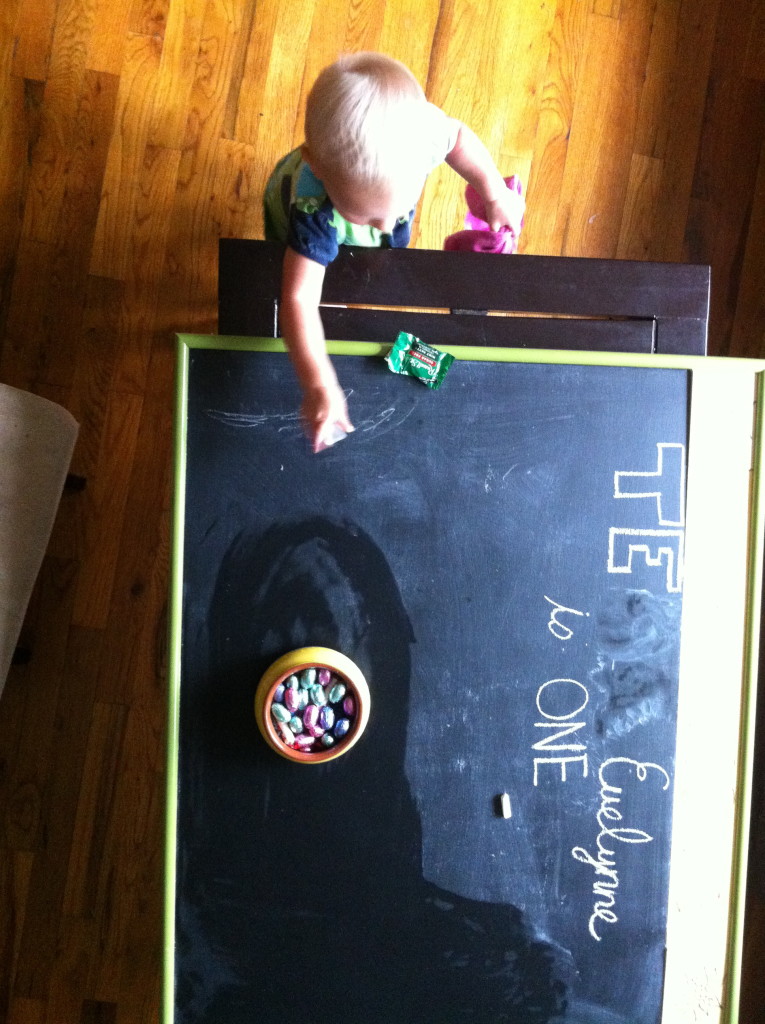 A year of motherhood. A year of learning and growing. And I'm not just talking about Tera. A year of learning things the hard way. A year of saying goodbye to my old normal, and finally embracing the new normal that is motherhood.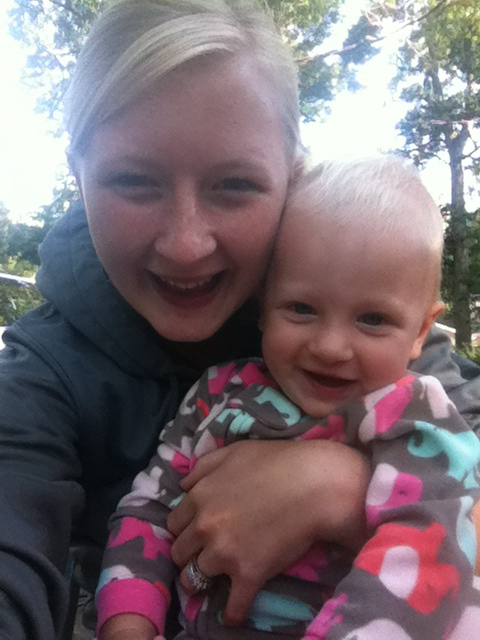 And motherhood is not done alone. I'm so thankful for these woman, and so many more that I am not able to currently take a picture with.
And that is what I have learned in my first year as a Mom! I cannot imagine what else God has in store!