Tera Evelynne turned one this past Saturday! We celebrated by filling the entire weekend up with festivities. I wanted to recap it so that I don't forget, and of course I'm sure that Grandma is dying to see pictures of every moment of the weekend! So I thought I'd just tell you all about the weekend through a serious of pictures.
In case you haven't figured it out, I'm a HUGE fan of birthdays. When people ask me what my favorite holidy is, I say 'birthdays!'. When people forget my birthday I have been known to cry. When people just shrug off their birthdays or try to hide their birthdays, I am personally offended. A birthday only happens once a year, people!
My favorite birthday to celebrate EVER is this girl: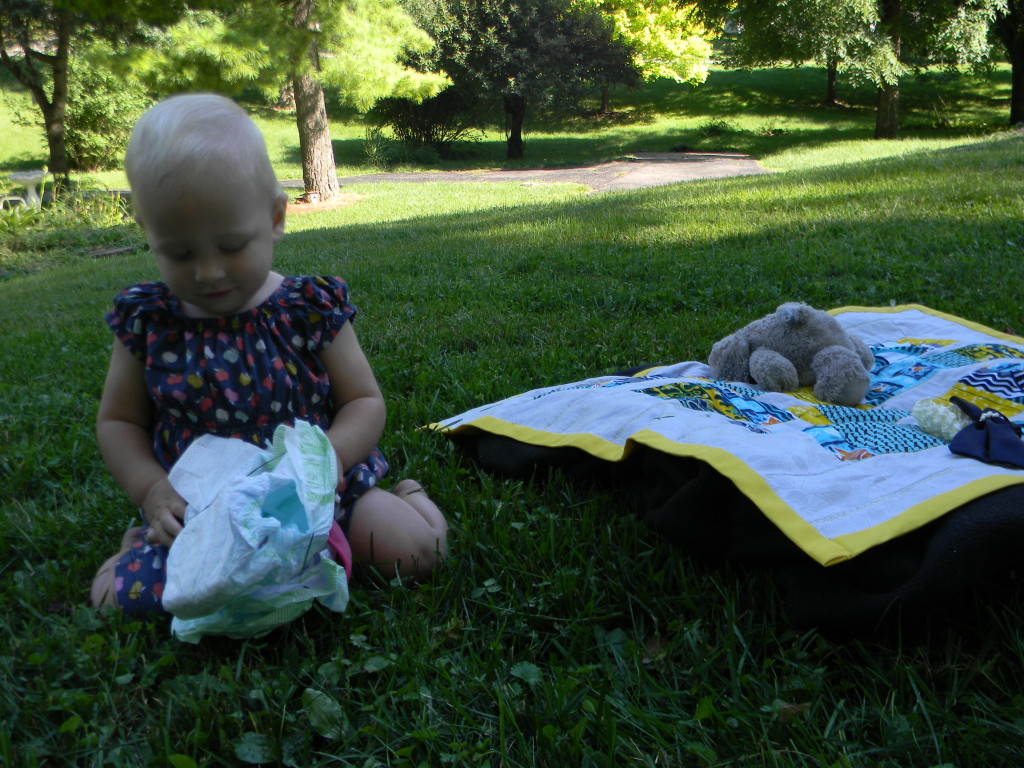 One year old and full of mischief! I started the weekend off by taking Tera's 12 month pictures. On Friday I frantically did whatever I could to get the house ready for her party on Sunday.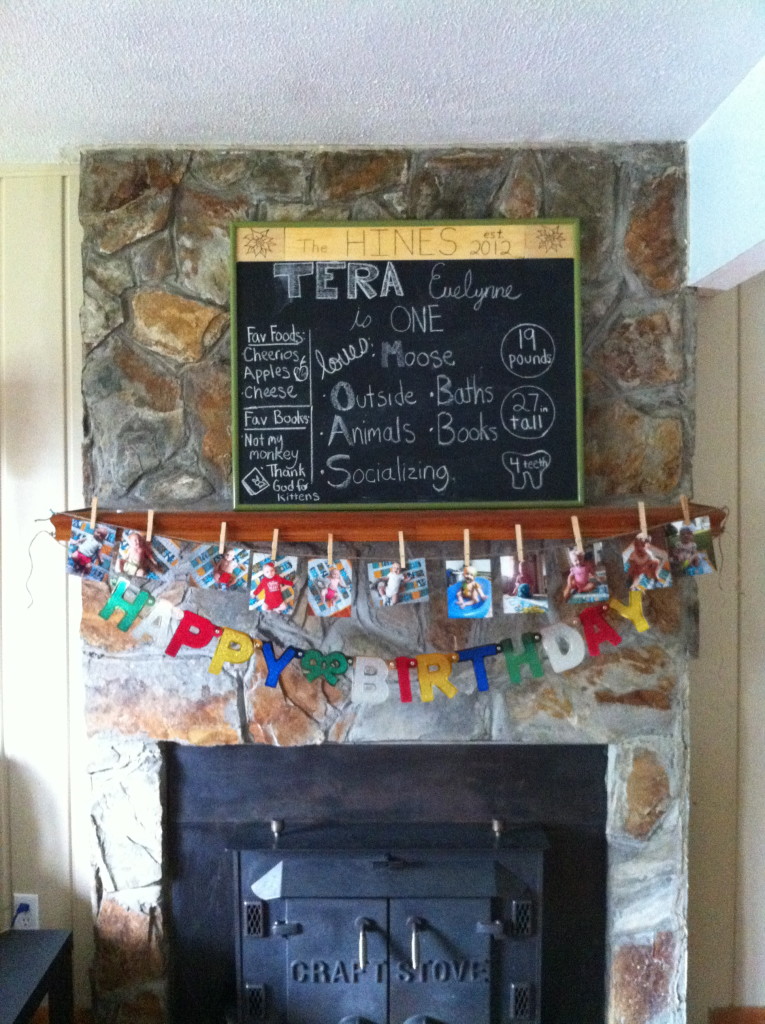 On Friday evening, my friends Laura and Austin graciously agreed to babysit Tera for us while Theo and I went out on a date. Although Tera was born on August 8th, my labor was mostly on August 7th…and I love the tradition of making that OUR day. It was a special time of going through the hardest thing either of us has ever done, and I personally think that we deserve a huge celebration just for being parents! Plus, we survived the first year.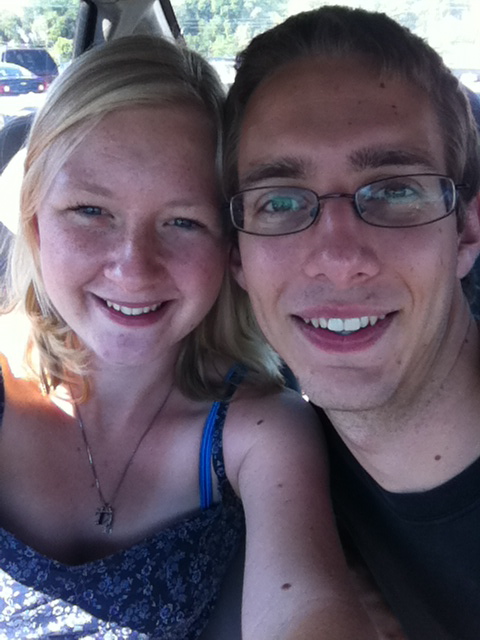 We first stopped at the store to get a drink…because you know, I'll drink to something as exciting as making it through a year. Don't worry…it was hard lemonade. And Theo was saying 'don't put this pictures online' as I snapped it. Also, we got carded at the counter. Duh. Except I didn't have my ID, so we weren't allowed to buy it. Apparently all accompanying parties have to have their IDs.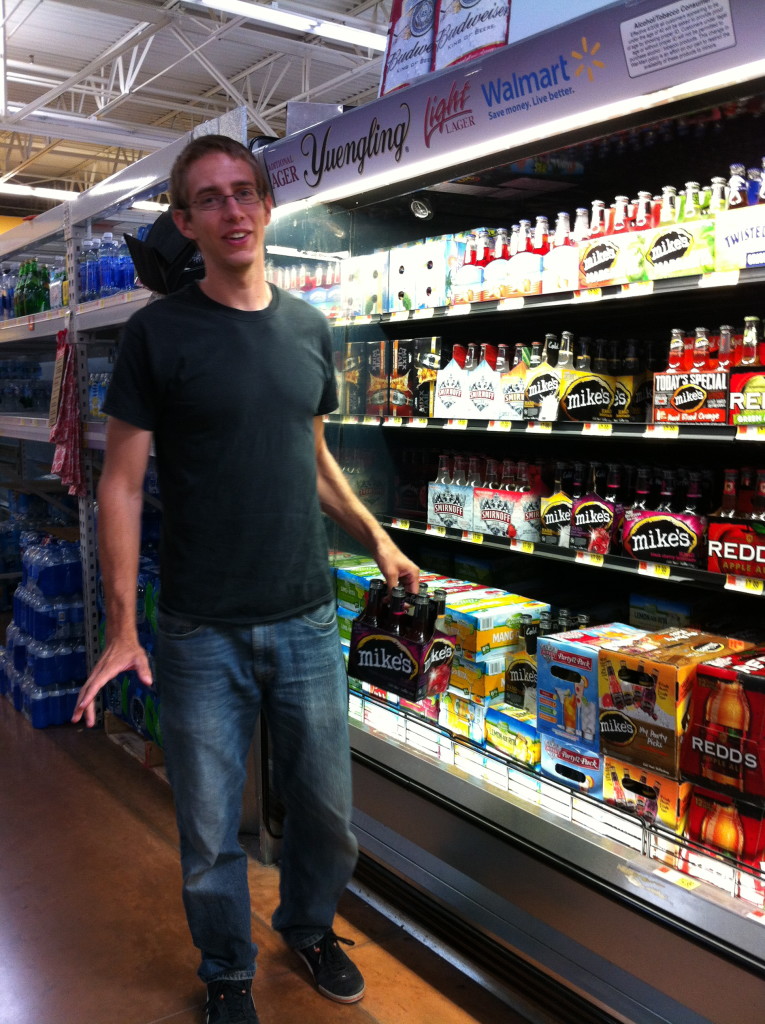 Next stop: Coldstone!
We drove to a park and enjoyed our treats! We also went to the grocery store. Haha.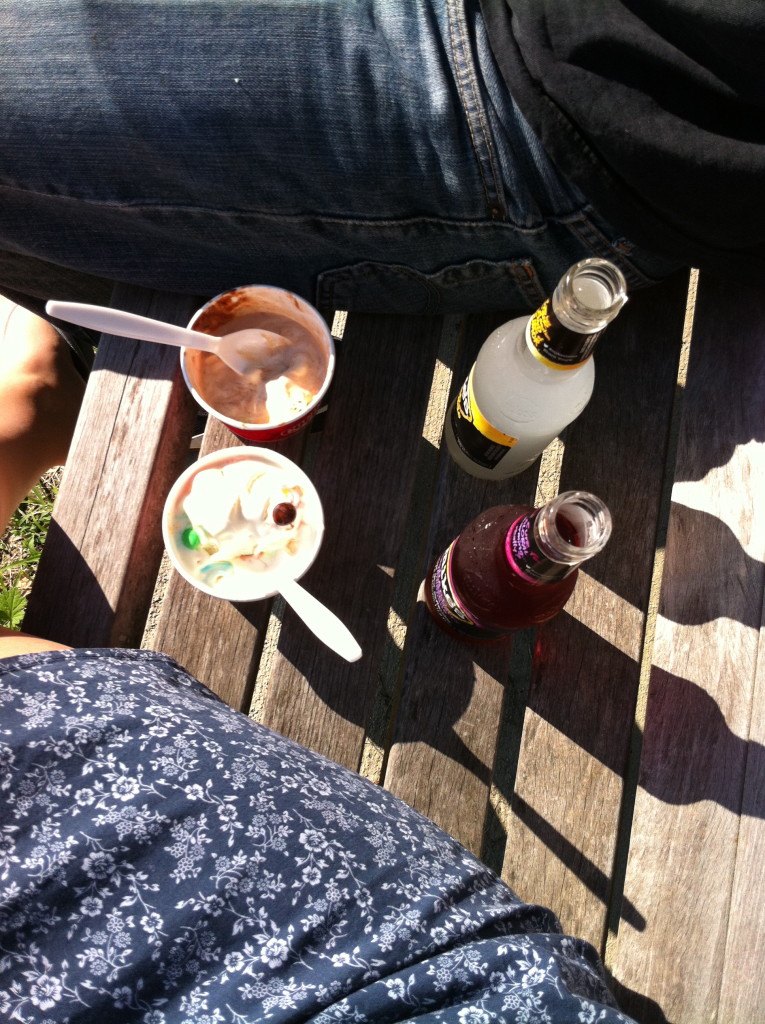 Daniel and Kelly arrived late Friday night and we spent some time with them before heading to bed.
On Saturday morning I woke up early and started baking straight away. Three dozen cupcakes, one round cake. And some pizza dough made it into this picture, too.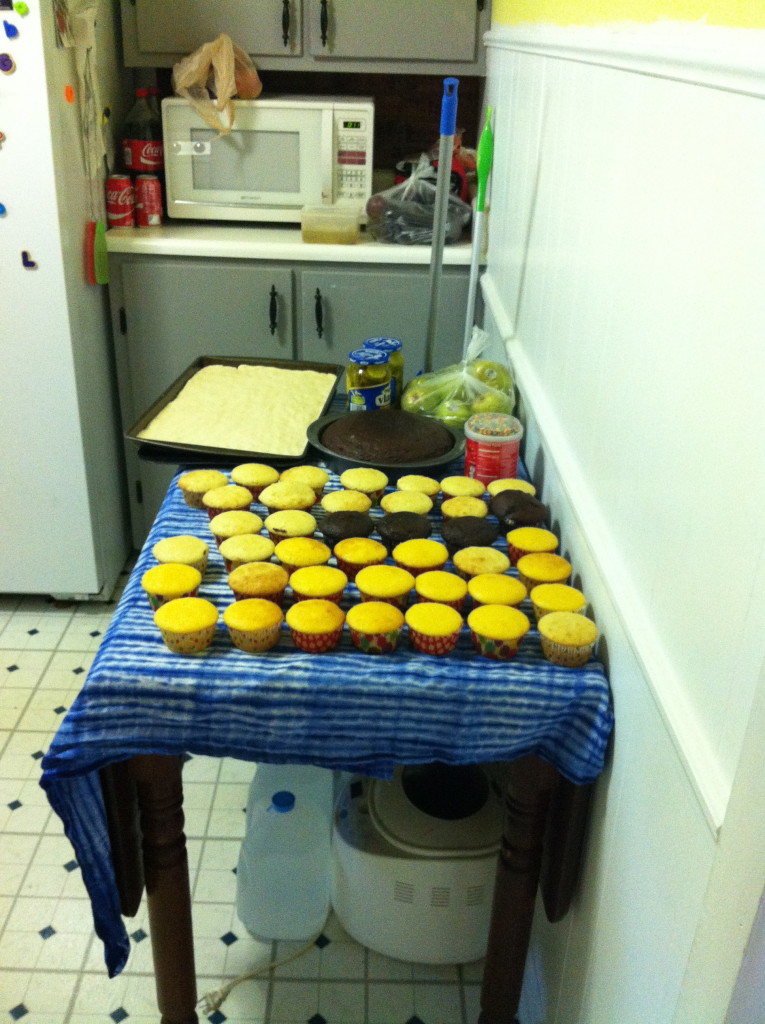 Kelly and I went and ran some errands at several different stores. Dan and Theo stayed home and cleaned up the house and the yard while Tera took a nap.
Lunch time was pizza time! All hands were on deck and it made the pizza making go much faster. I loved having extra hands to not only help me around the house but give Tera some love and attention.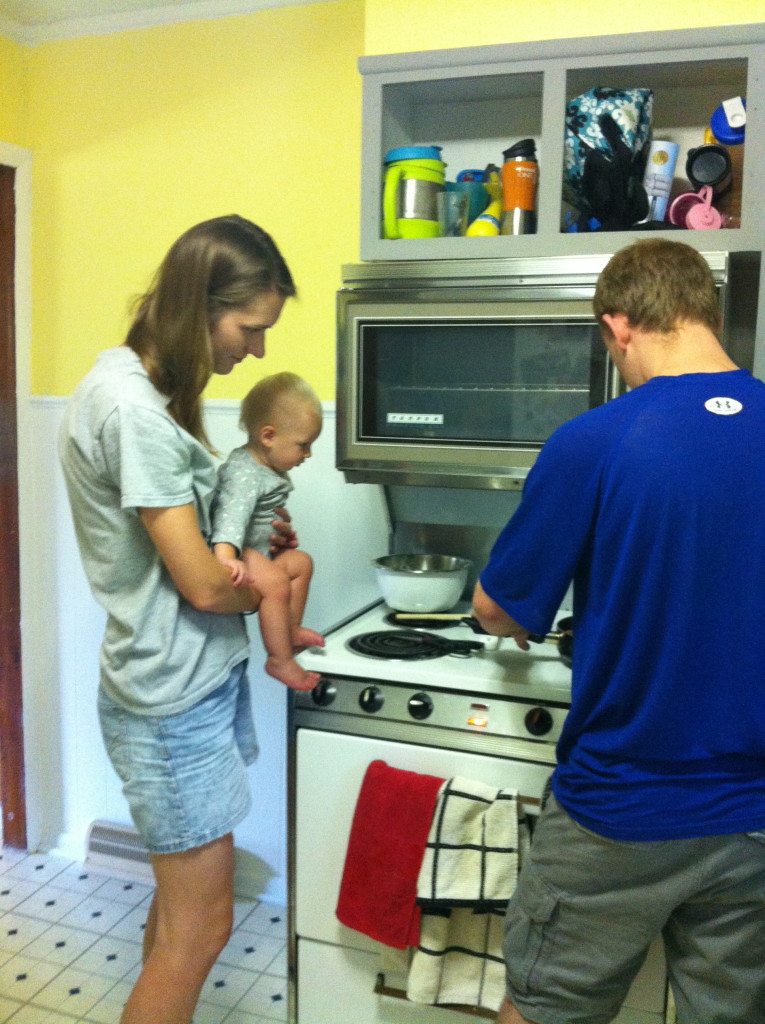 Typical DeValve birthday party: pizza and some presents!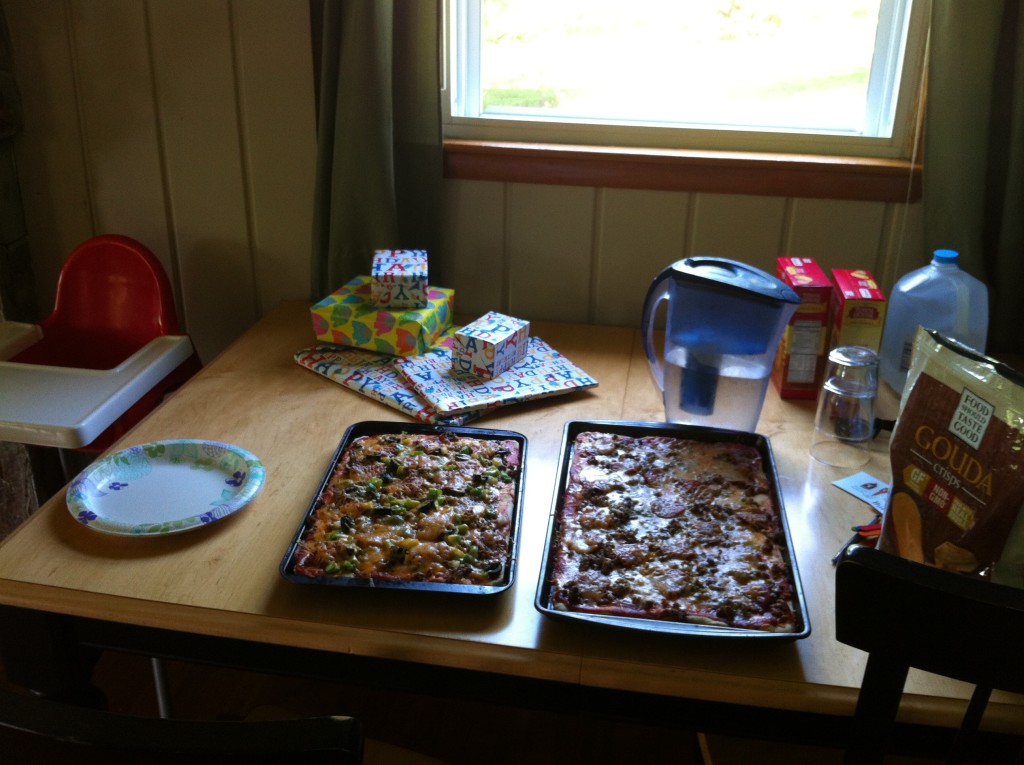 Tera's first homemade pizza!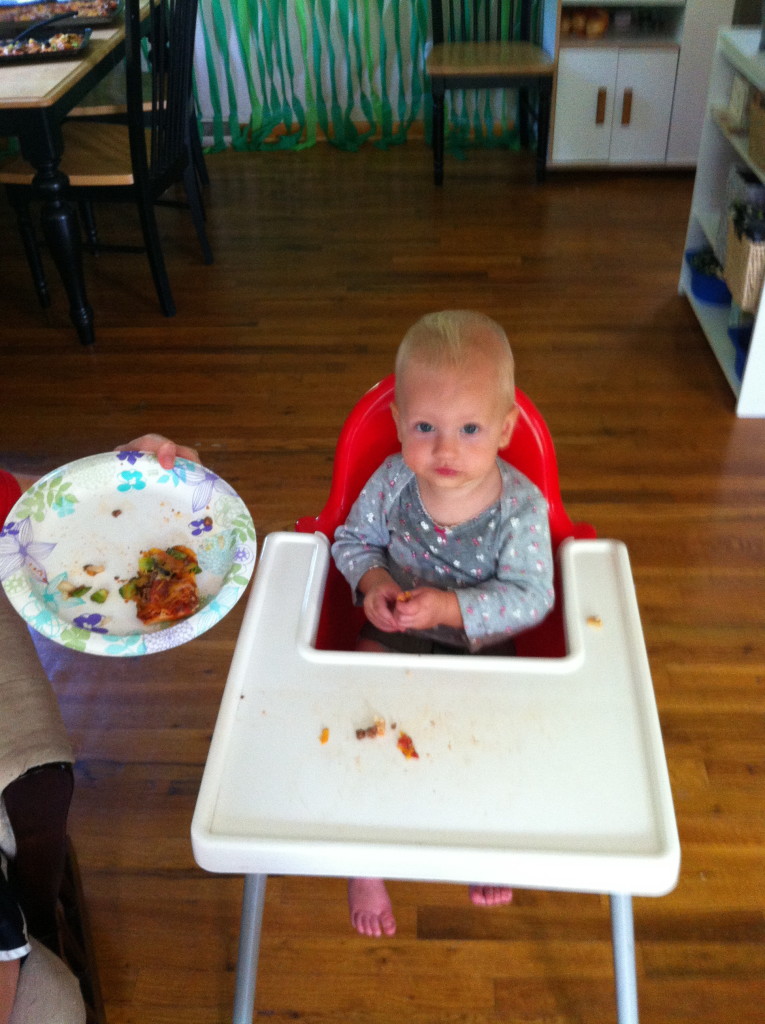 Right after lunch, Theo, Tera and I headed off to a birthday party!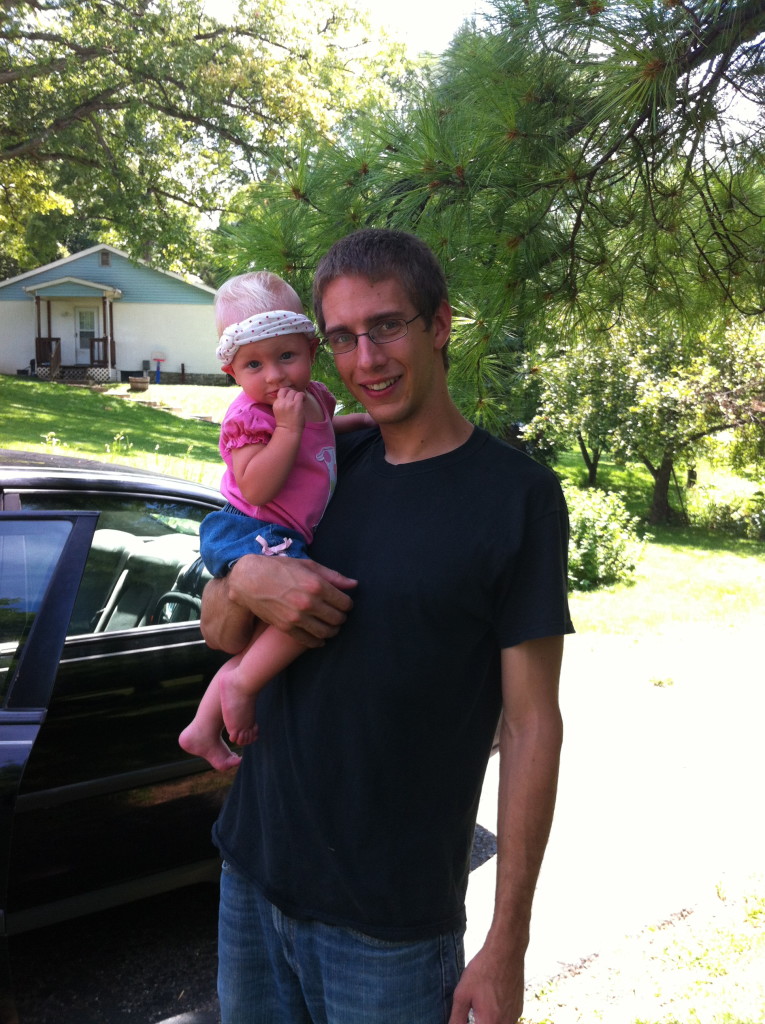 Sophia turned one!!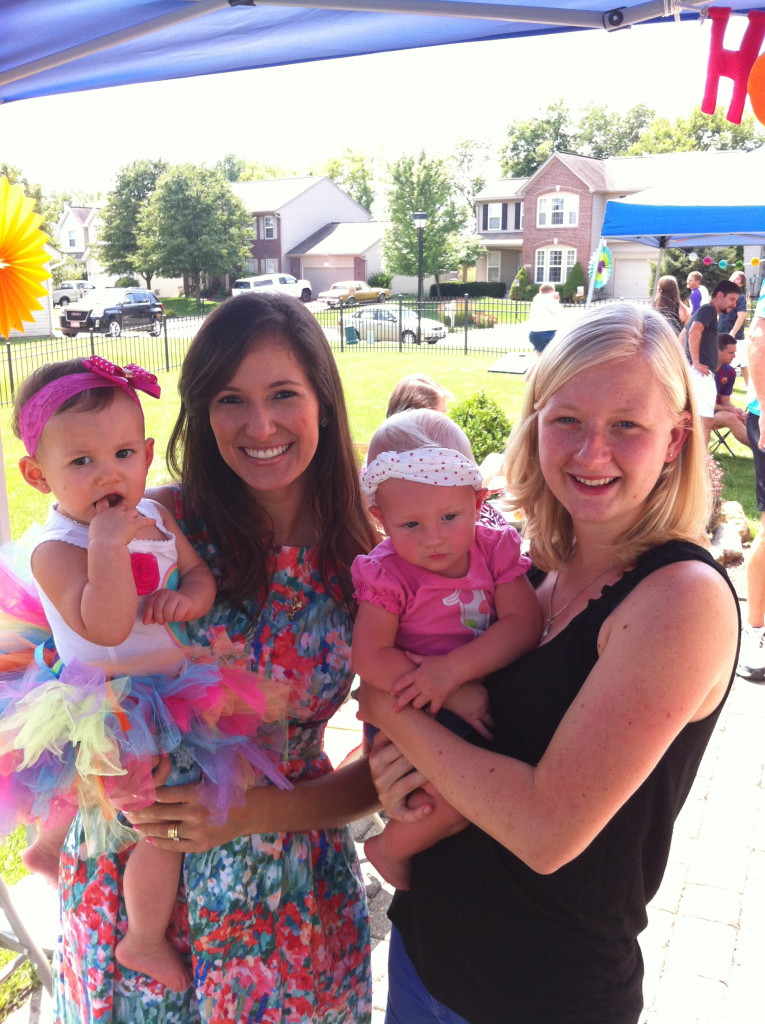 Tera wore this onesie for Sophia's party, and the next day Sophia wore the same onsesie to Tera's party! And no, we did not plan that beforehand!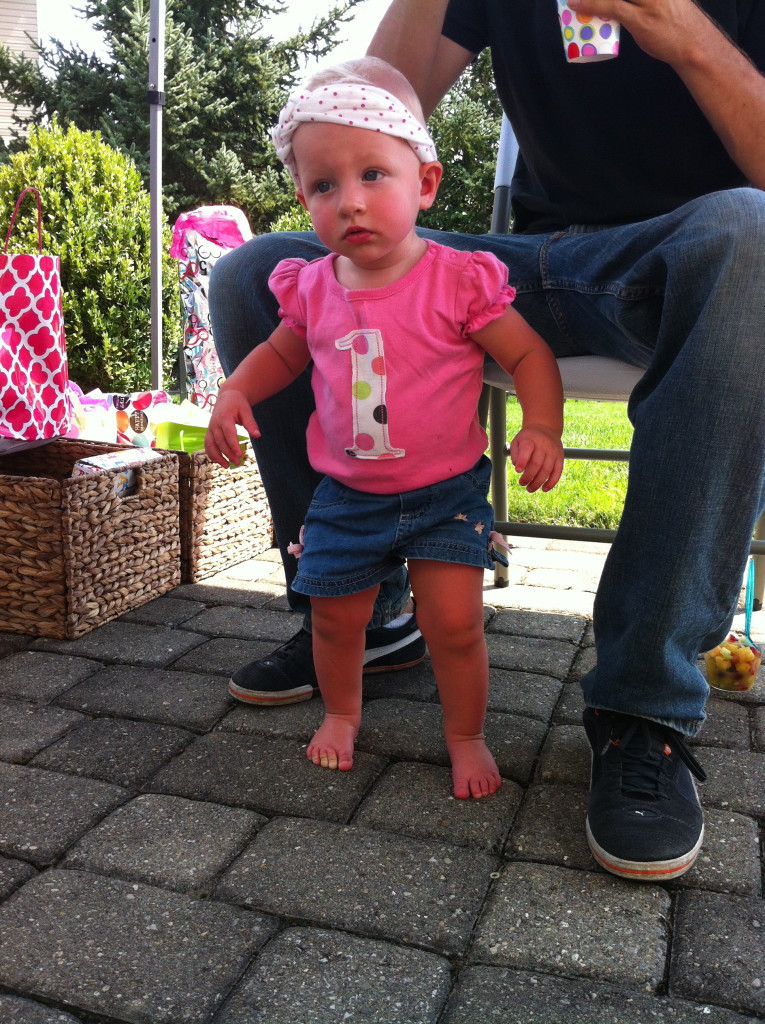 Girlfriends with our girl babies!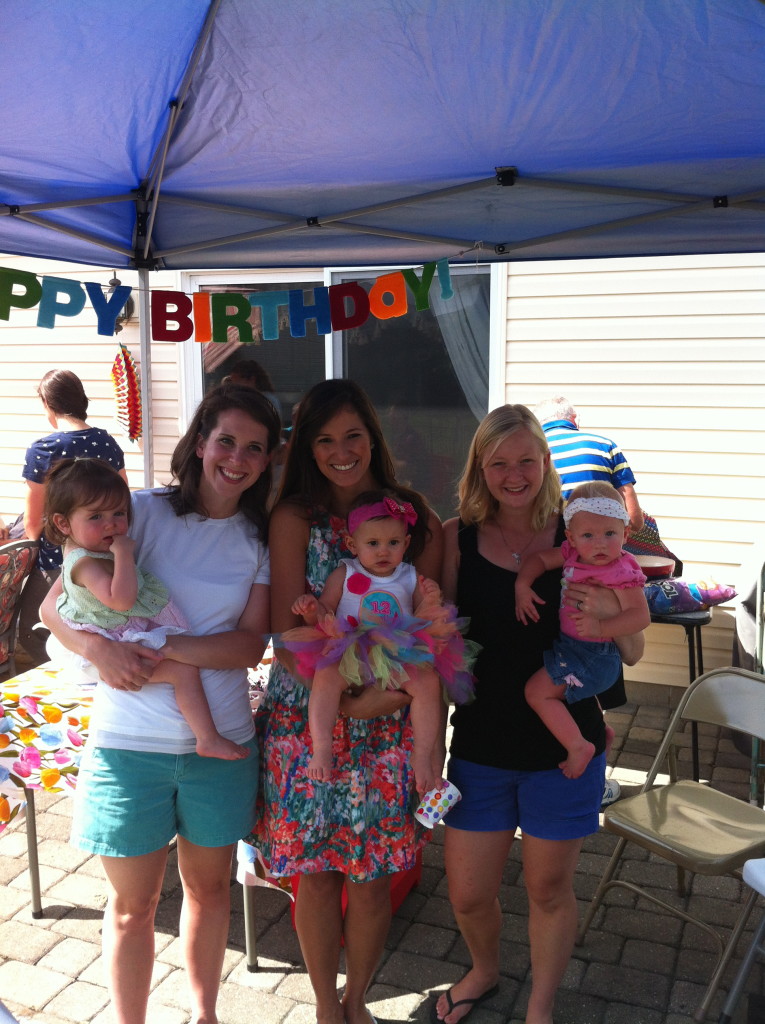 They were all watching each other and taking each other's sippy cups and spoons.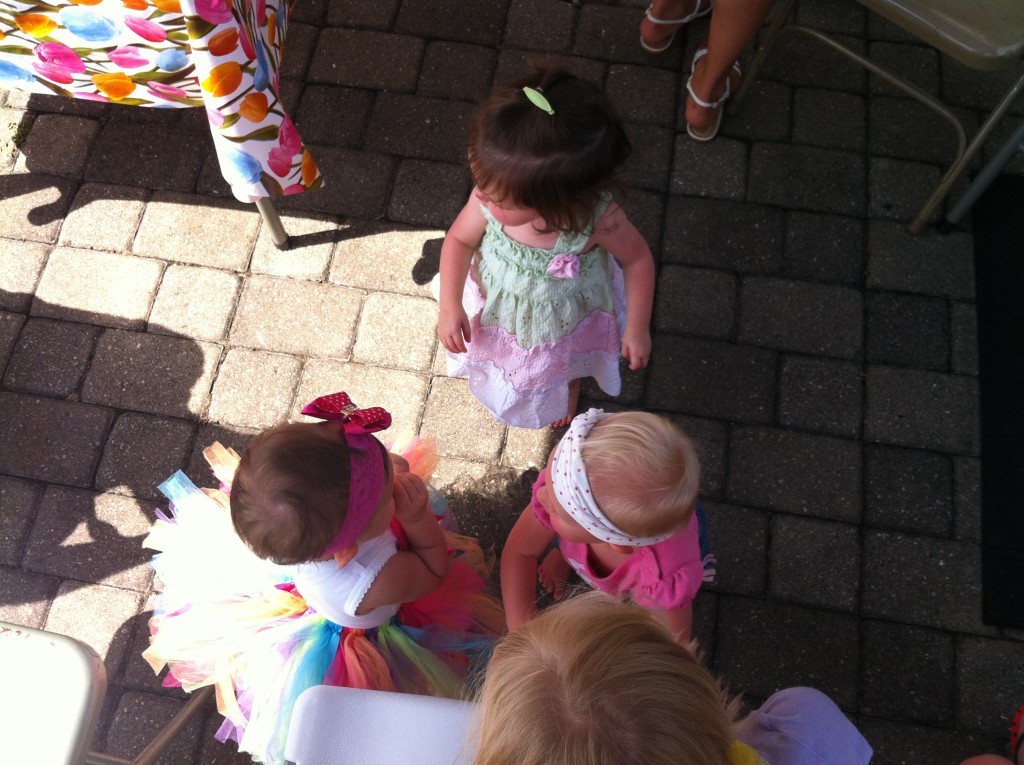 Happy Birthday, Sophia!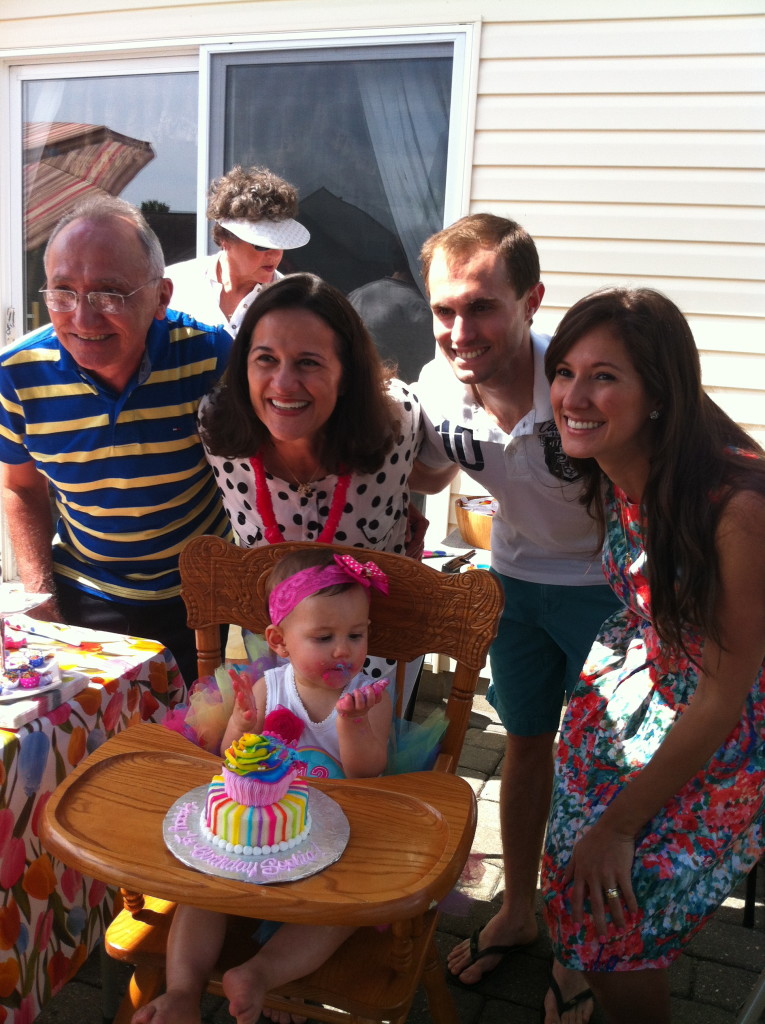 After Sophia's party we headed back home and Tera got to skype with Grandpa and Grandma and open her presents from them!
Here I am reading her African alphabet book my Mom made for Tera.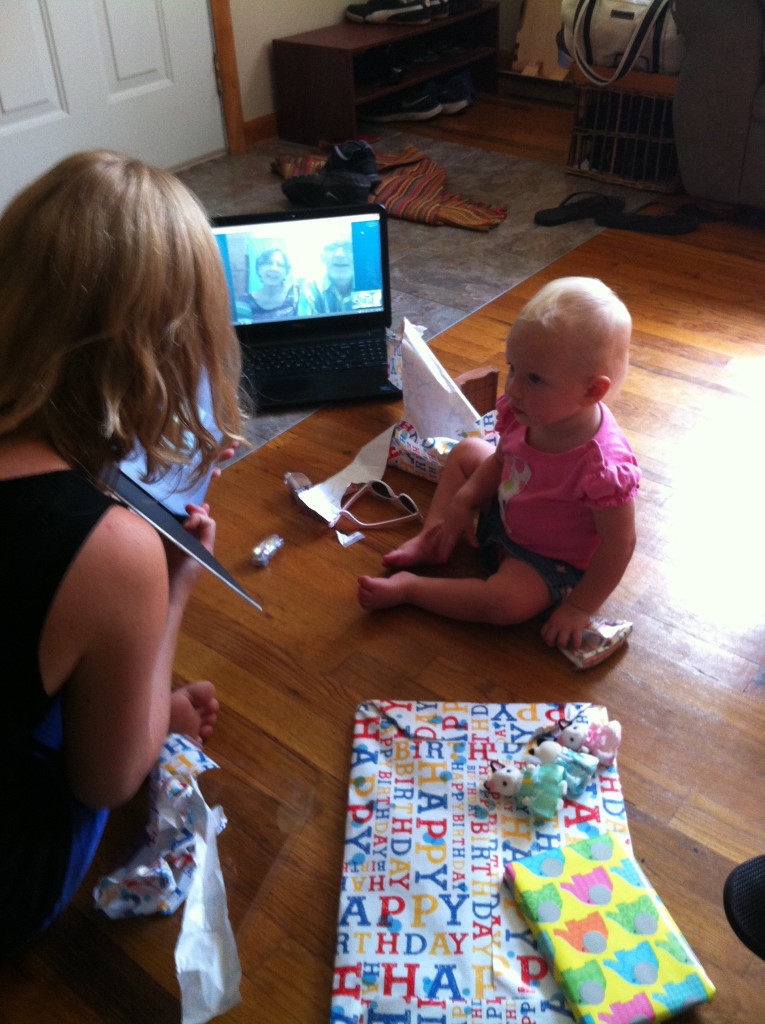 We are so thankful for Skype.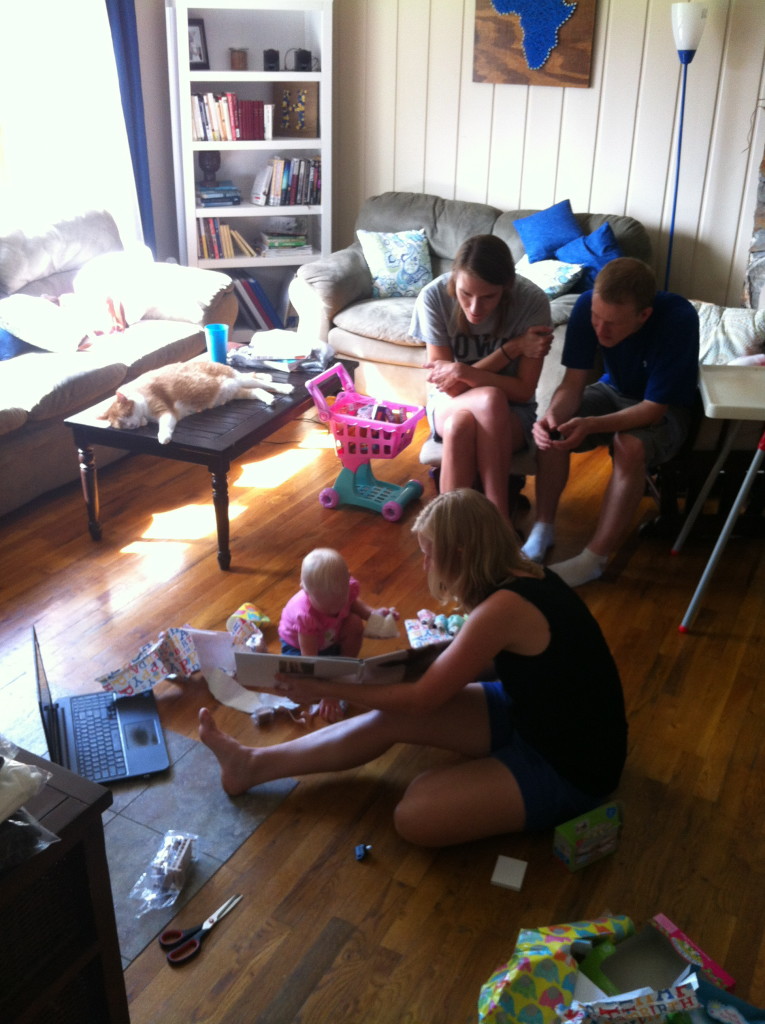 Moose was pooped and he hadn't even partied yet! It's been a long and hard year for him.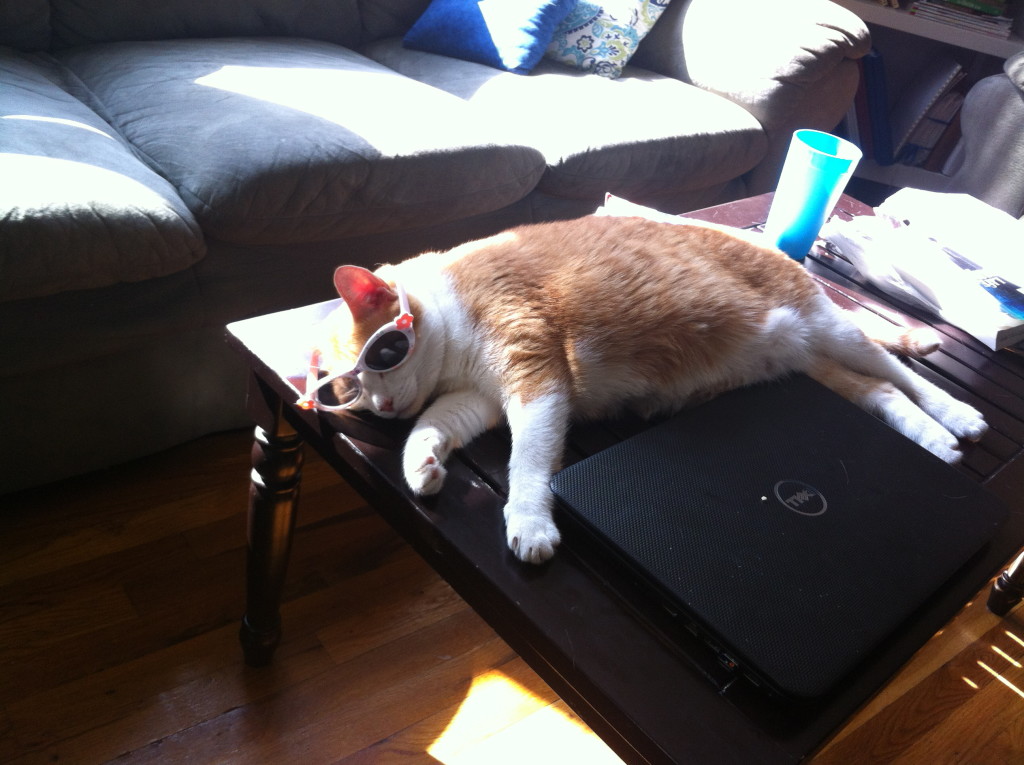 Tera finally took a short nap, then we woke her up and it was off to the fair! Daniel sat next to her in the car and she handed him her toys the entire ride. She would hand them to him, then take them back, then hand them to him, then take them back. She adores her Uncle Dan.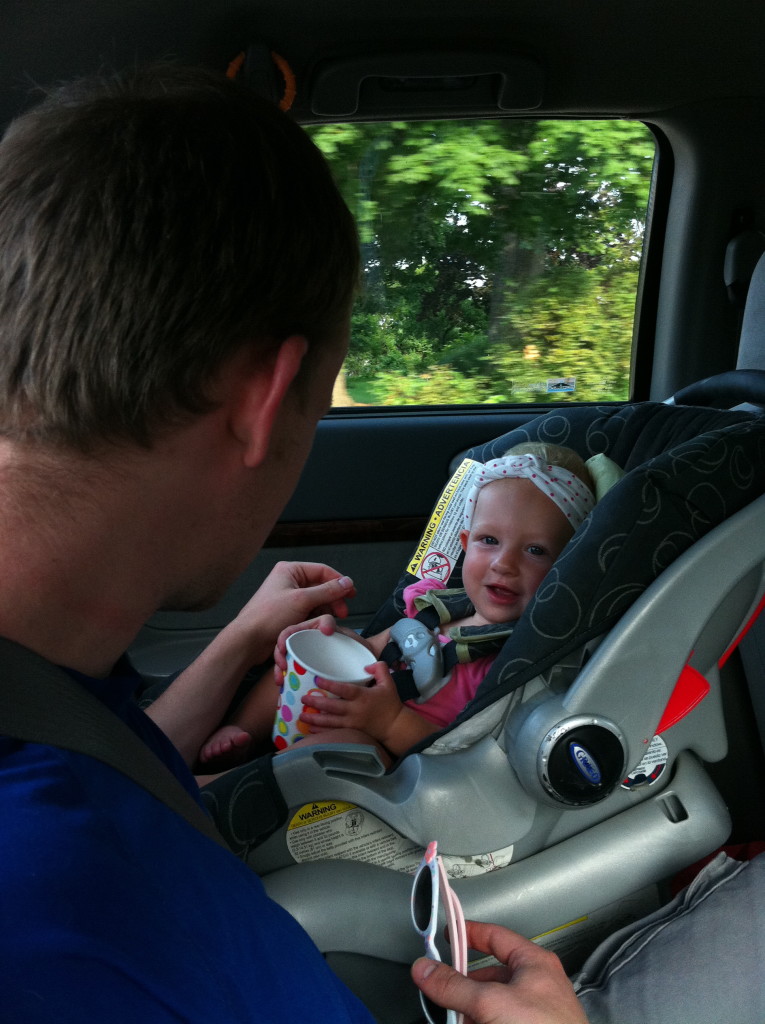 The Greene County Fair!
Tera go to touch a bunny! She was delighted!!!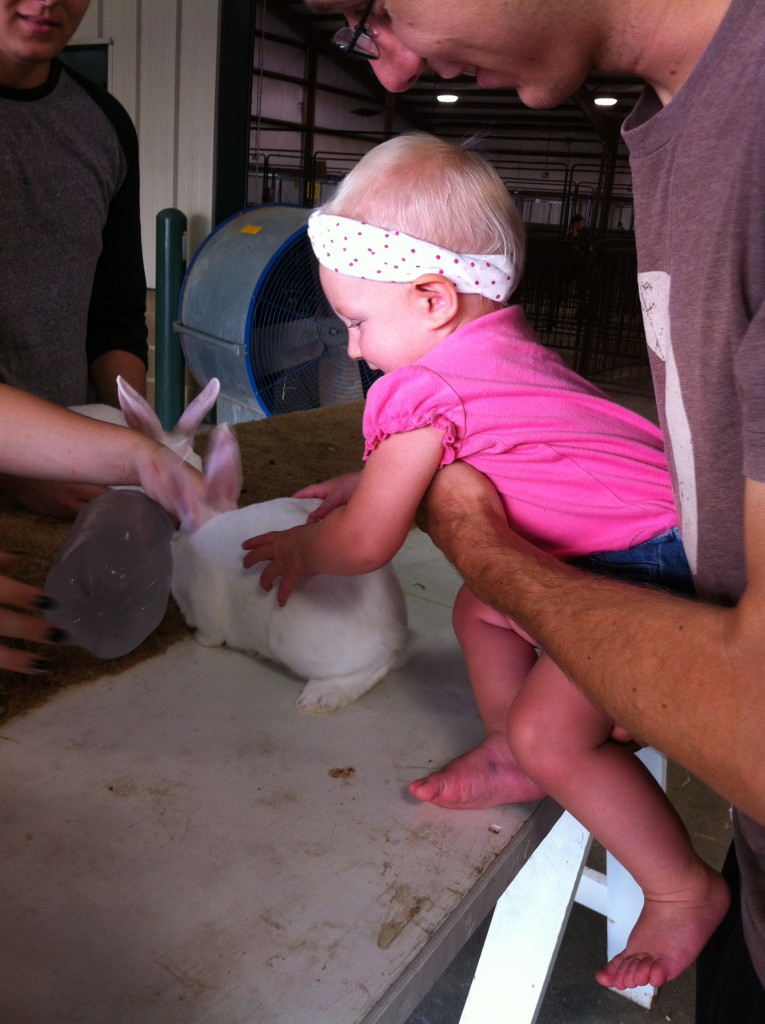 Saturday night was the demo derby and we met up with Uncle Duane, Aunt Natalie, Alesha and the kids. Most of us had never been to a demo derby. Basically, it's a bunch of broken down cars that ram into each other and see which car dies first. The track is made super muddy so the cars never really get a lot of speed to ram into each other. Basically a lot of the cars get overheated or the wheel falls off or it just stops working. It's interesting, but rather loud and not the most exciting thing I've ever watched.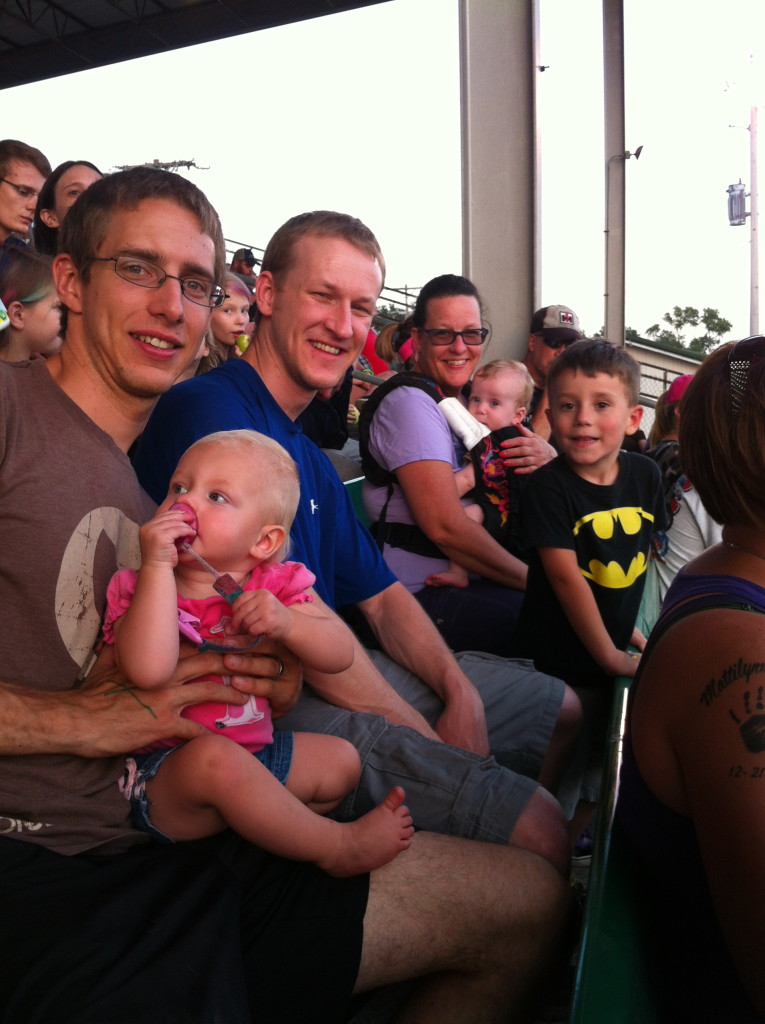 Cars in the dirt.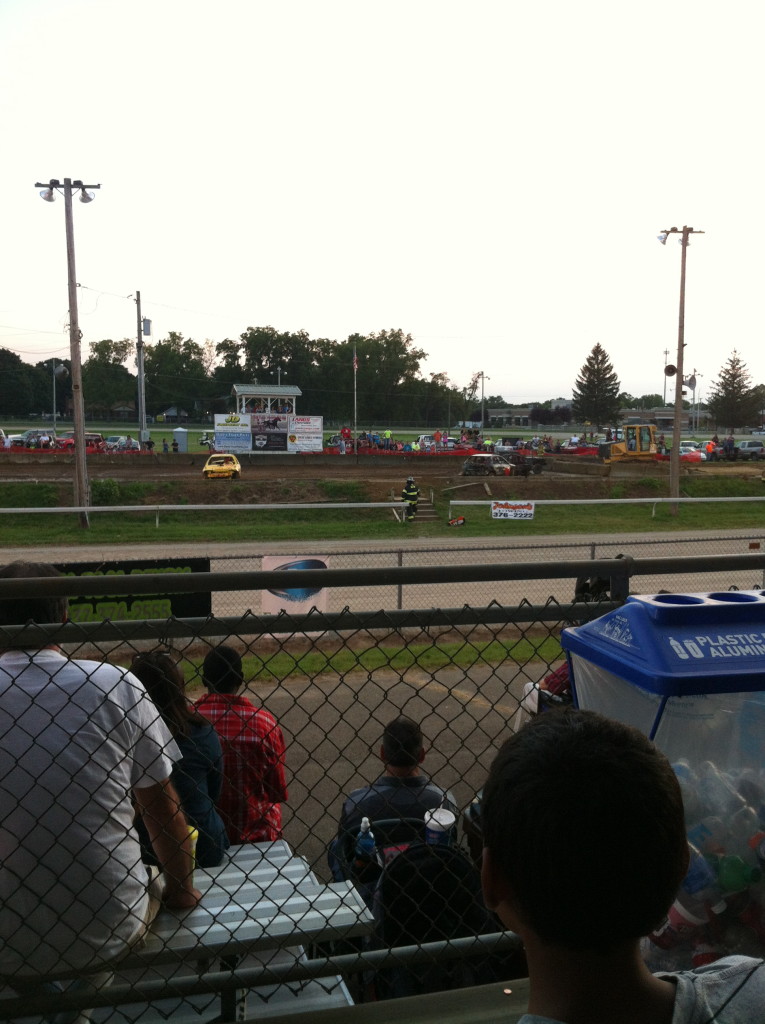 My birthday girl and I.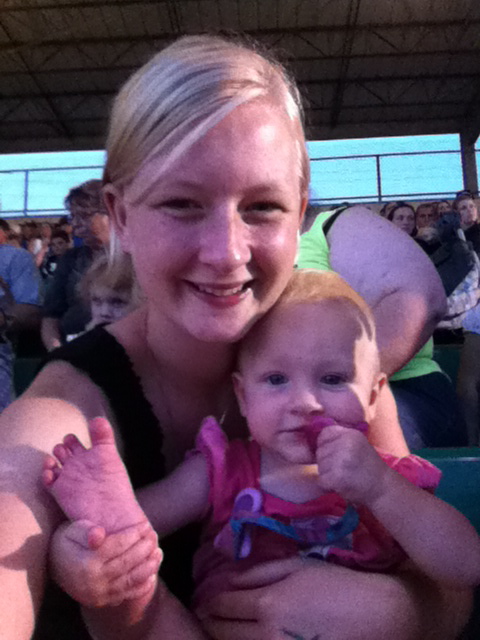 We had a late night and Sunday morning dawned way too early. You all know how it is with parties. You can do as much as possible beforehand, but there is always going to be something more that needs done right before the party.
Theo woke up feeling super sick, and I sent him straight back to bed while the rest of us headed to church. The service went a little long, so we had to leave a little bit early and get back to the house to put the finishing touches on the party.
Dan and Kelly worked on fruit skewers.
I worked on the Caterpillar cake.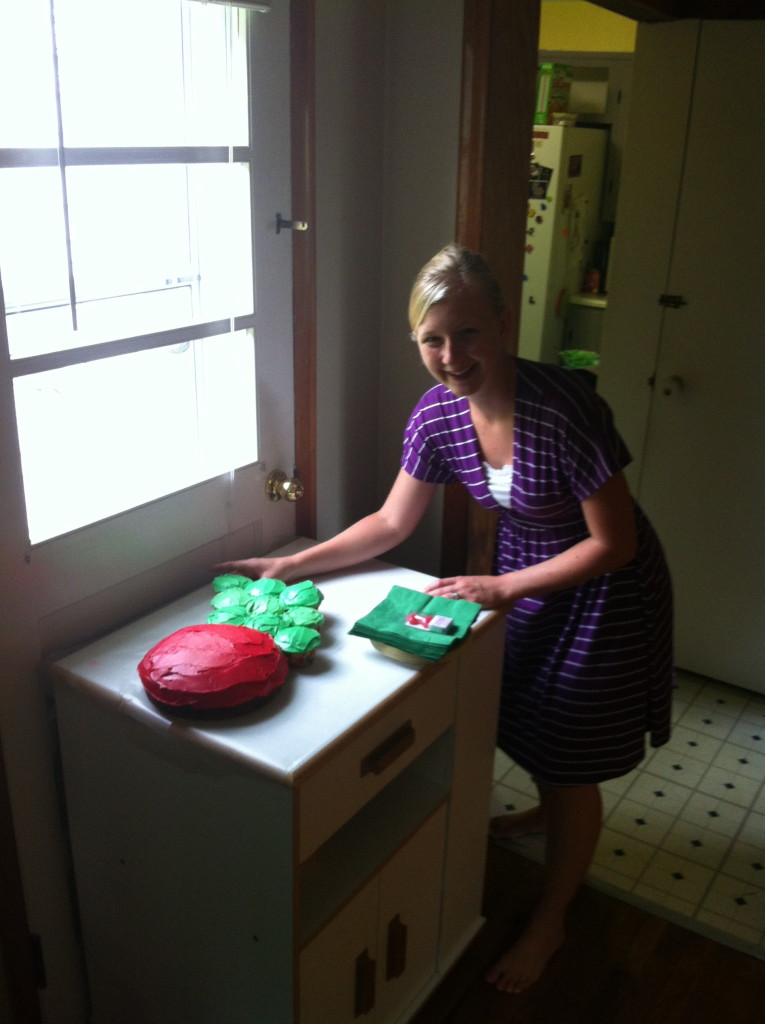 We finished up the party prep right at 2 when the first guest started to arrive.
And of course….her party will be a different blog post. Coming soon! Stay tuned!