Today I have the privilege of guest posting my breastfeeding journey over on Julie's blog, The Girl in the Red Shoes. Head on over there to read my story of breastfeeding Tera (click here to head over)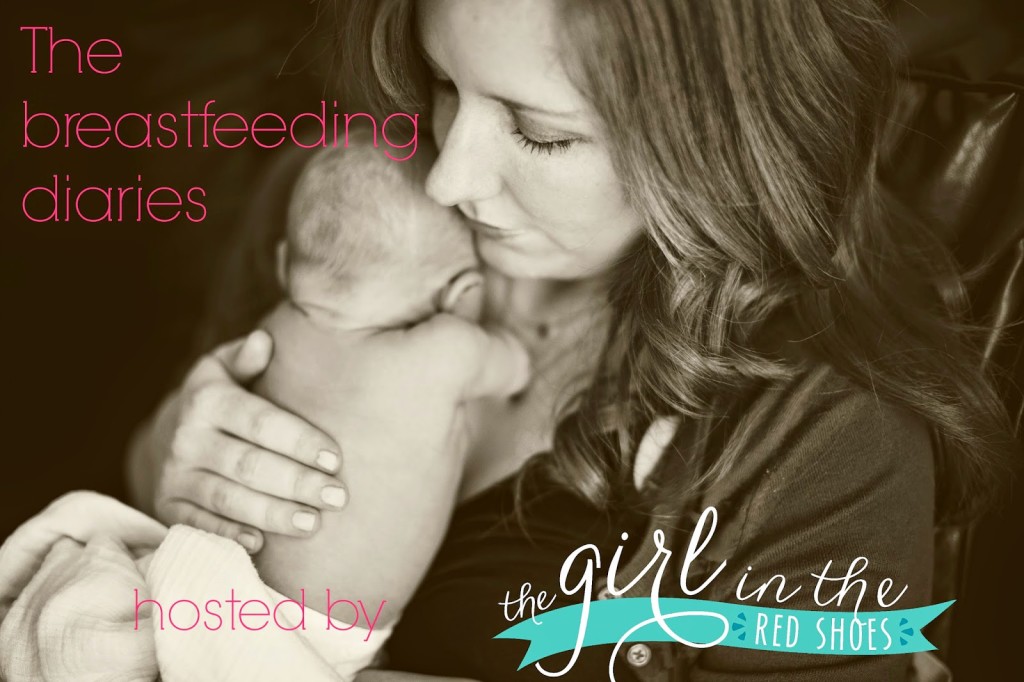 And if you are clicking on over to my blog from Julie's blog, welcome!!! I'm Suzanne. I've been married to Theo for three years, and we have one beautiful daughter who just turned ONE this past Saturday. Theo is an EMT for a local fire department and I'm a teacher turned stay at home Mom. We are eagerly awaiting our foster care license complement, and we should begin having foster care placements in our home this fall!
I hope that you stay awhile and browse through a couple of posts. I love to write and share about this sometimes mundane, yet wonderful, glorious life. I love having guest posters (especially if you are willing to share your birth story!), I love to post frugal tips and I always try to keep my readers entertained with stories of things that happen to me when Theo is gone working his 24 hour shifts. Stick around and introduce yourself!!!