I first stumbled across Jenna through Instagram when I was browsing through the hashtag #fridayintroductions. That whole sentence made me sound so cool. Anyways, I found Jenna and the first thing that I loved about her was her heart and her spunk. She isn't just promoting her shop, she is genuine and presents herself and her family on her account, not just products and her successes. But when her work caught my eye, I was IN.LOVE. And I pretty much immediately added her scrap maps to my Christmas wish list.
______________________________________________________________________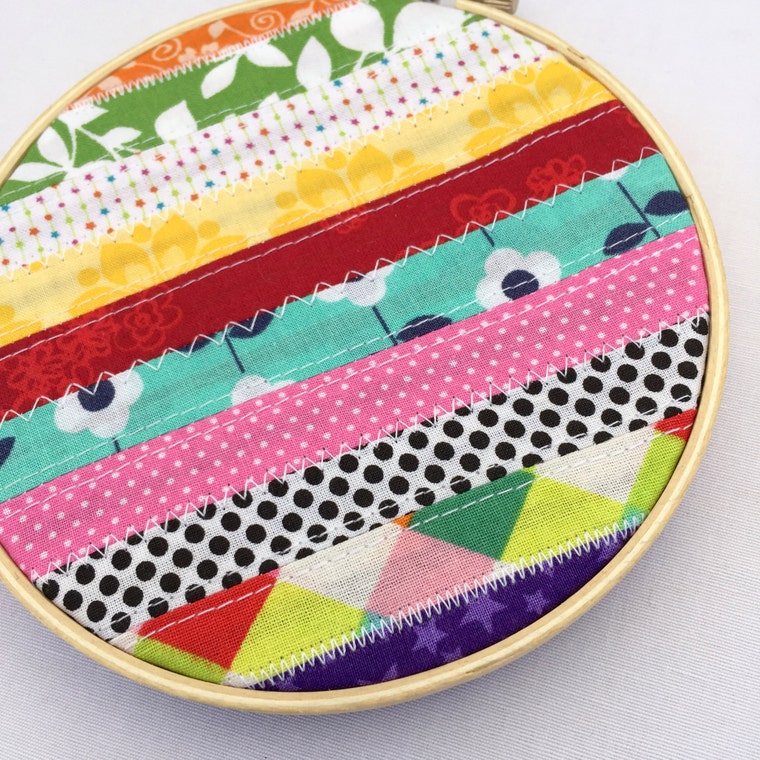 My name is Jenna and I am the gal behind Sewing Sunflowers!
saved by grace. wife of 11 years to an amazing man. mama to three seriously incredible kids, with number 4 on the way. slightly crunchy, homeschooling, native Californian.
Jenna loves things that are homemade, be it bread, a pillowcase or a dress, and is an admirer of old books & the sea. She taught herself how to sew about five years ago and absolutely loves when she's inspired by different materials to create something unique. You can tell when something is made with passion & love, and that's what you'll find with every stitch in her products. The online shop was launched in April 2011 and quickly grew. Within the first few weeks orders were coming in from around the nation, and her products have since gone international!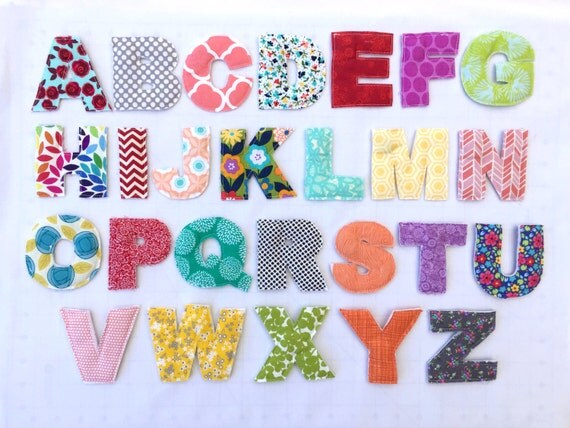 Sewing Sunflowers is a unique online shop of handmade goods for your home & yourself! After sharing pictures of a fabric scrap map of the United States she'd made for her craft room, Jenna had many requests and quickly realized they would make a super fun addition to her shop! She redirected the shop's focus and moved the shop from sewingsunflowers.com to etsy in September 2014. Sewing Sunflowers has now become known for creating one-of-a-kind Scrap Maps, along with personalized Christmas Stockings, adorable plush letters, eye-catching hoop art, and more! In addition to the USA and World Maps, Jenna is excited to introduce the State Scrap Maps to the family!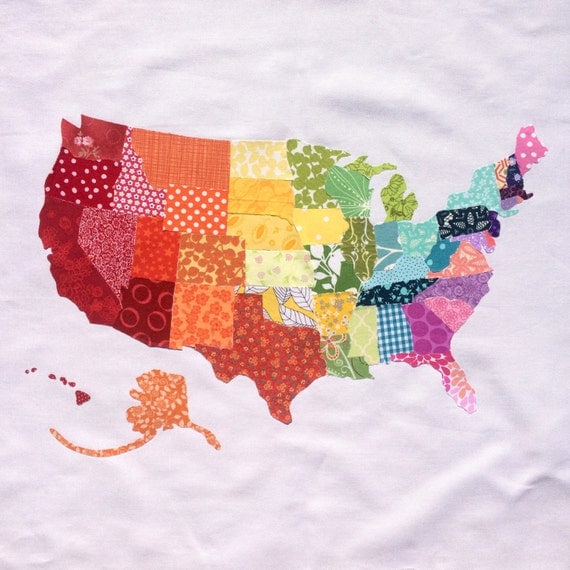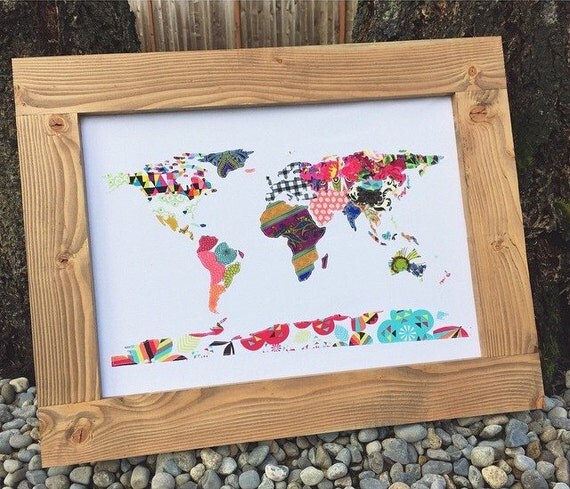 You can find Jenna's Etsy shop right here: Sewing Sunflowers
and her website here: Sewing Sunflowers
And don't forget to follow her on Instagram for some breath-taking pictures of her amazing creations!
I will just leave you with these as Christmas time approaches: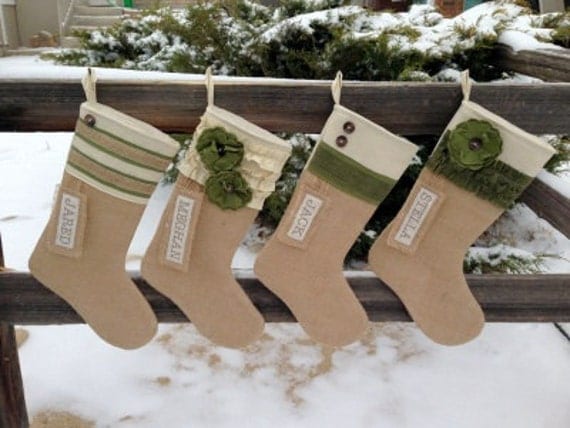 P.S. You can totally buy gift cards to her shop. Ahem. Hint Hint.