About two months ago, I started following Rachel's blog Floral and Fudge. One day she posted a blog post asking if anyone was interested in participating in a scarf swap! That sounded like so much fun to me, so I shot her an email that I would LOVE to be a part of it!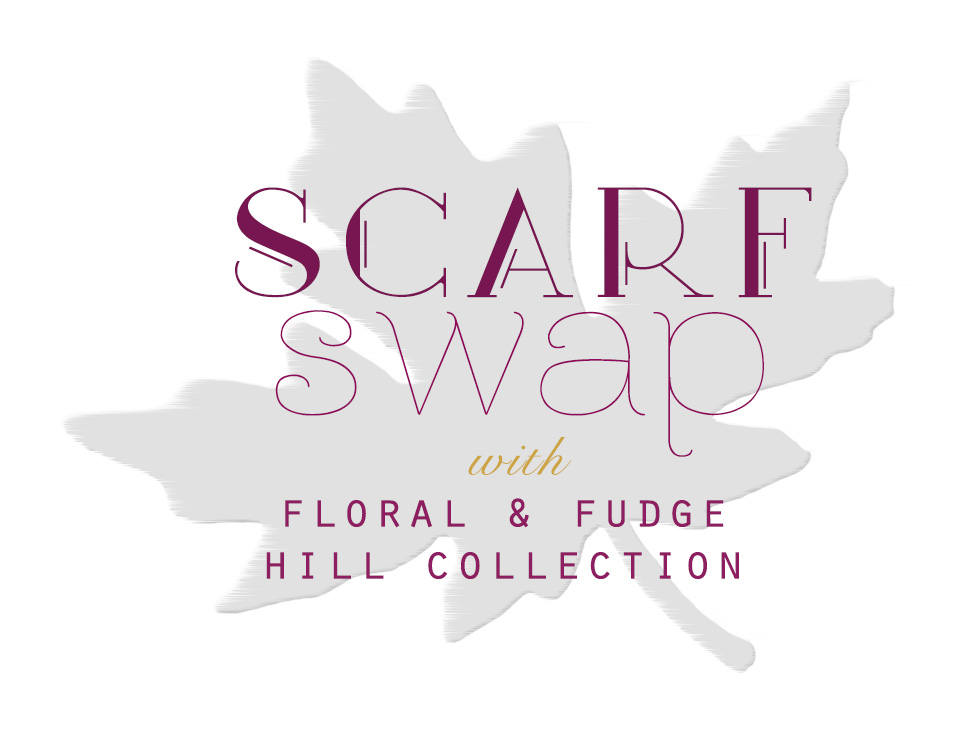 Rachel organized the whole thing, and all I had to do was buy a scarf ($10-$15) and send it to "my person". Rachel collected all the information of the interested parties and then did the hard work of emailing each individual person with the information to send to their person. This was a BLAST!!!
Today everyone who was involved in this scarf swap is sharing the scarves that they received in the mail! I can't wait to see what everyone else got!
Here is the scarf that I received from Carri Lyn for the swap!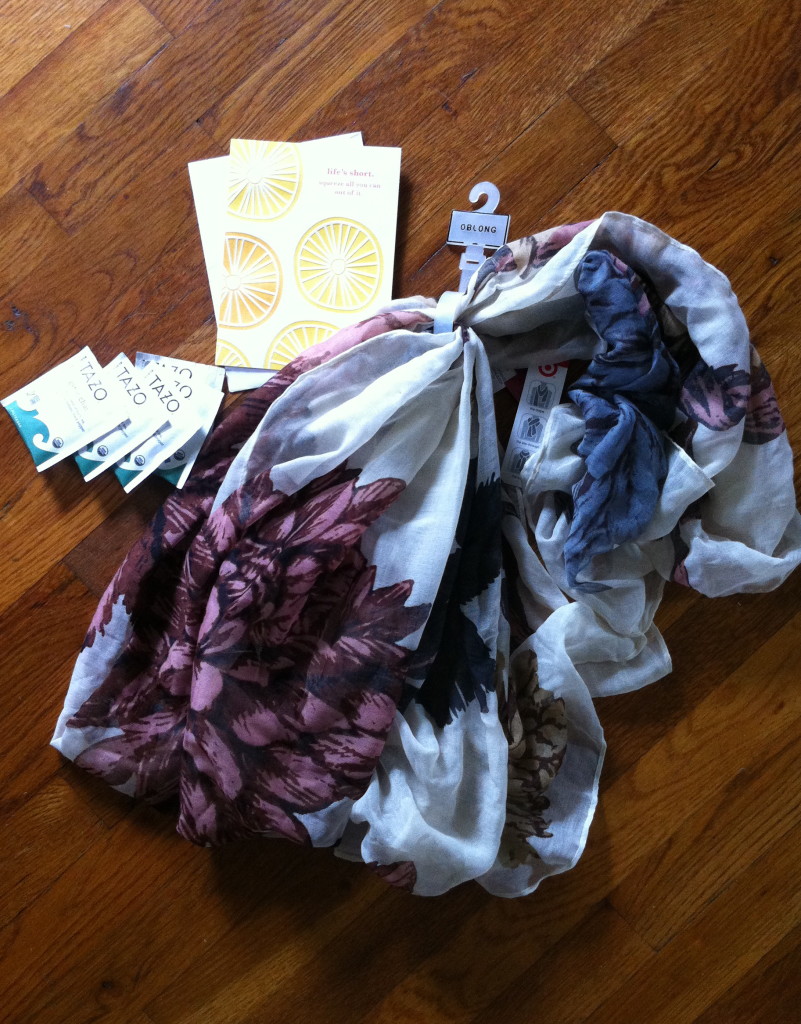 In fact, I received more than a scarf! I also received some chai tea, and the brightest and sweetest card! It was such a joy to get this little package!!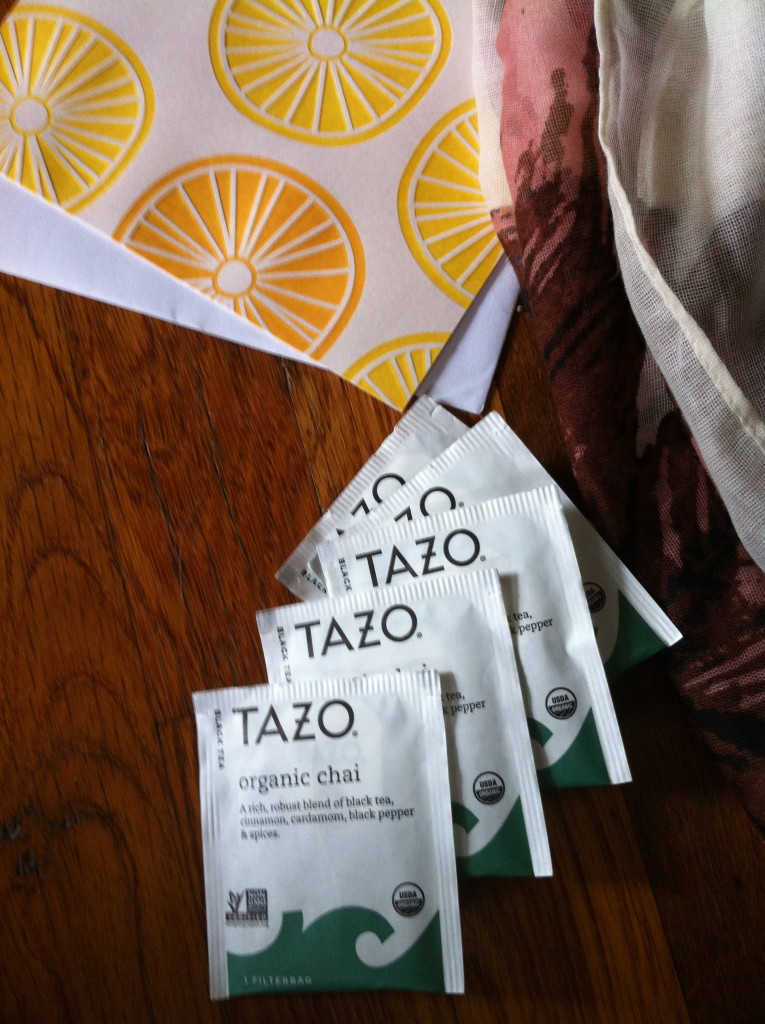 You know what I love most about the scarf? It's not one that would have caught my own eye. I'm a huge fan of bright colors and pops of brightness, so I never would have chosen this scarf for myself!
I'm so glad that Carri chose it for me, because now I get to experiment with it and wear it more often and step a little bit out of my comfort zone! Plus, it's always nice to have some neutrals in my closet full of bright colors!
I've already worn the scarf several times, and it's as comfy and cozy as it looks! Plus, I am finding that matches a lot of things that I have in my closet!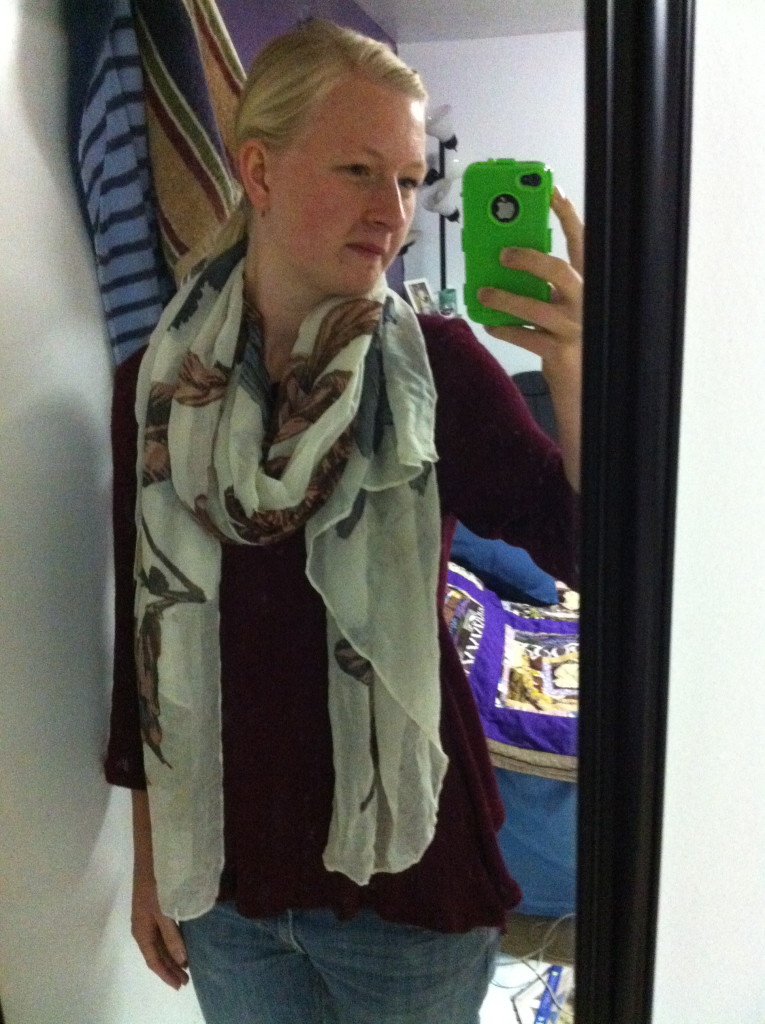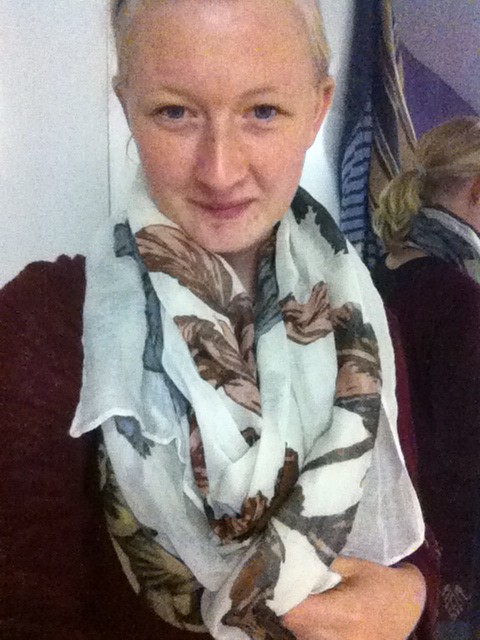 Thank you so much, Carri! I love it!
And that was my scarf from the scarf swap! To check out the scarf that I sent, you can go to Penny's Passion.
And to check out all the scarves in the scarf swap as well as meet the host of this wonderful little exchange you can click here.
This was a blast! I would love to do this again!