It's Monday, again! Monday is quickly becoming my favorite blogging day! There are so many amazing, creative people out there and I still have so much to share! I hope that as you read along, you check out their sites and their products, and that if you are ever looking for something, that you check here first! And don't forget that most of my featured shops have generously offered a discount code! Today's shop has something that I have NEVER done before! A GIVEAWAY!!!!!! I'm so excited for this giveaway, and I think that you will be, too!!!
But, first…let me introduce you to Katie and her shop, One Delightful Button.
I first met Katie on the last night of the Influence Conference. We went out for dinner as a group of 5 ladies, and ended up having more and more people join our table! So fun! Katie was one of the last ones to join, and on our walk back to the hotel we struck up a conversation! I was immediately drawn to Katie for her refreshing perspectives, her genuine spirit and her excitement for life. No seriously. But I'll let her introduce herself…
hello, i'm Katie.
In the fall of 2009, I was newly married and looking for a creative outlet. I have always enjoyed color & design & wanted to channel that somewhere fun. In Norfolk, Virginia, at my favorite antique store (Country Boy), I found a jar of vintage buttons and thought, surely, I can make something with these.
Later that day, I started making button earrings, and other accessories. Since I have expanded, including fabric covered buttons and some hand sewn goods, but have kept the name one delightful button where it all began.
I currently reside in the North Shore of Boston, but still feel new to the area after living the majority of my life in Virginia. I spend most of my time caring for my two young children, Jude & Carter. My husband, Philip works for Young Life & we both love investing in high school kids in our area.
Here are some of the amazing things featured in Katie's shop:
Fabric earrings: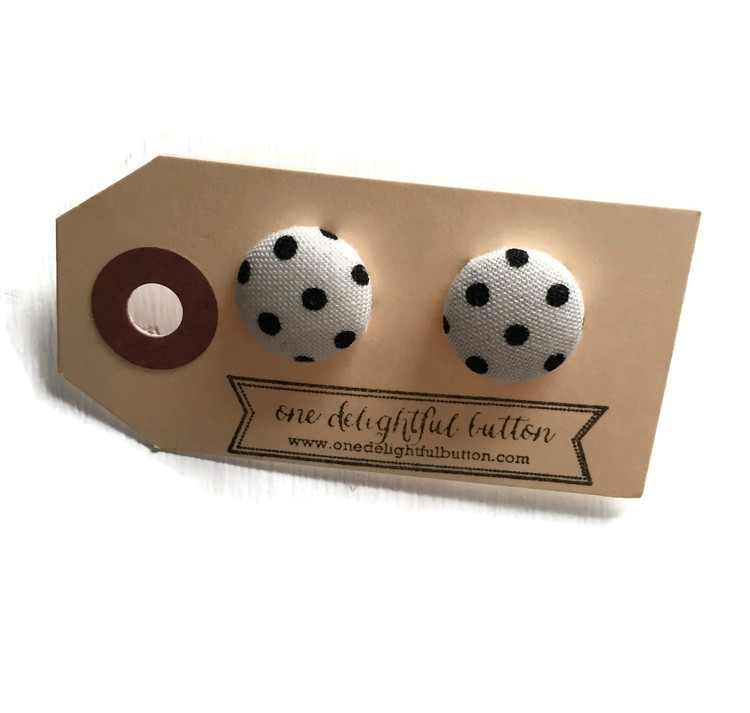 Fall Druzzy Earrings: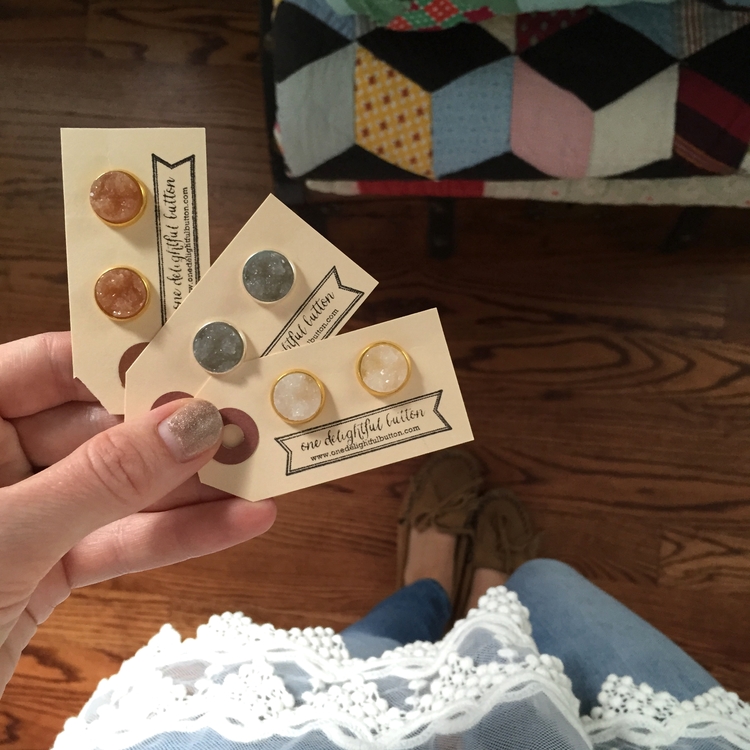 Faux Druzzy Earrings: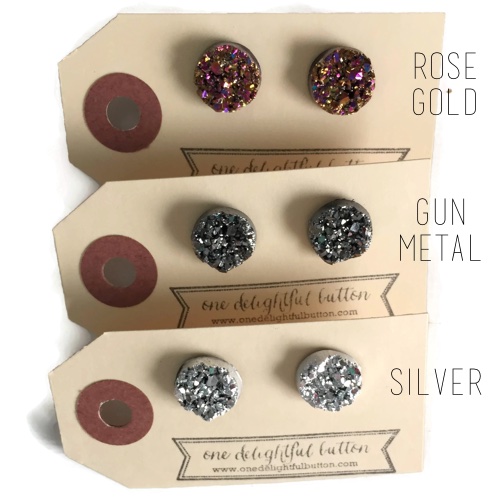 Flower Earrings: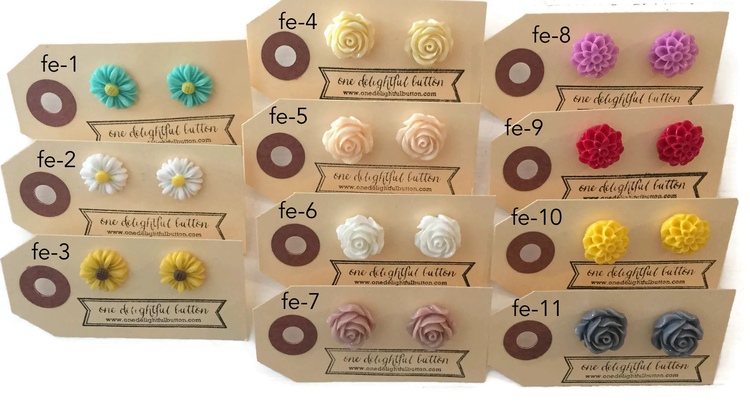 Limited Edition (and on sale!!!) Halloween earrings: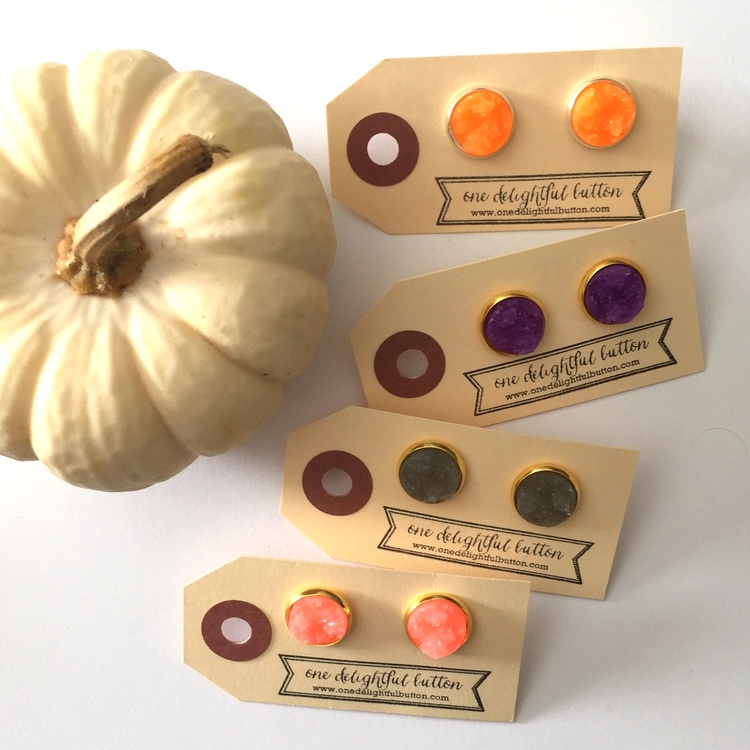 Bright druzzy Earrings: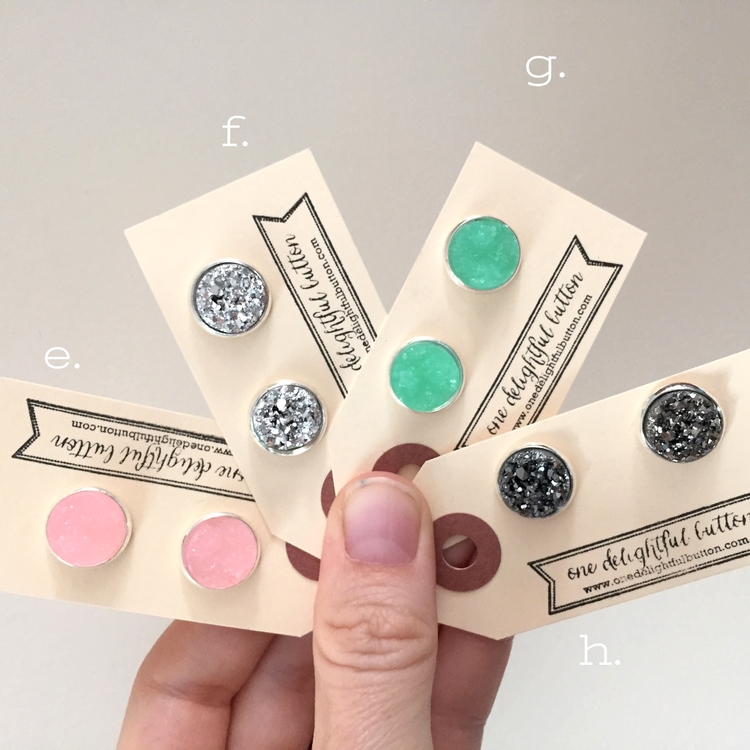 The adorable box that you will get in the mail!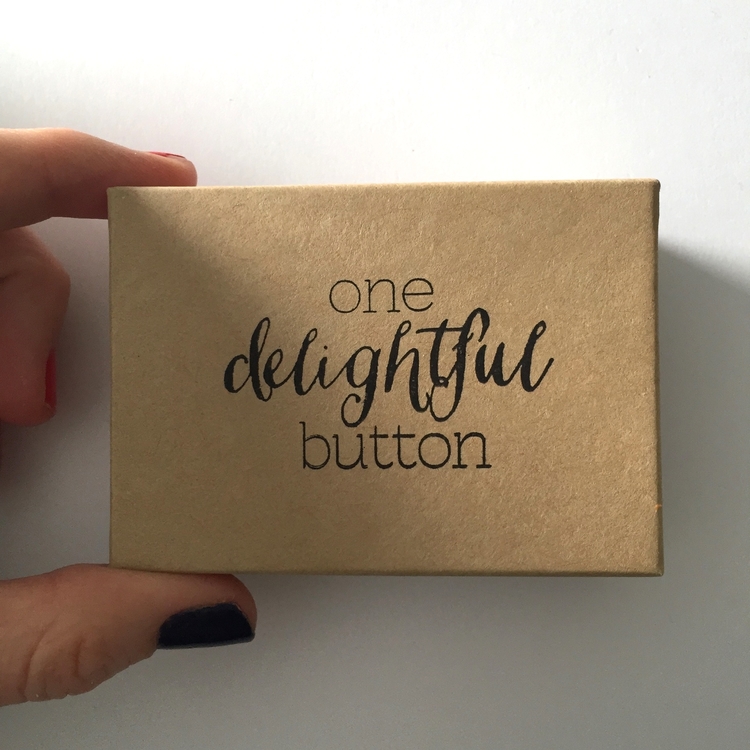 And of course here are all the ways you can follow/contact/love on Katie and One Delightful Button:
Website: www.ondelightfulbutton.com
Blog: www.ondelightfulbutton.com
Instagram: @onedelightfulbutton
And now for that part that you have all been waiting for!!! The GIVEAWAY!
Katie has generously donated this gorgeous pair of druzzy earrings for a giveaway!!!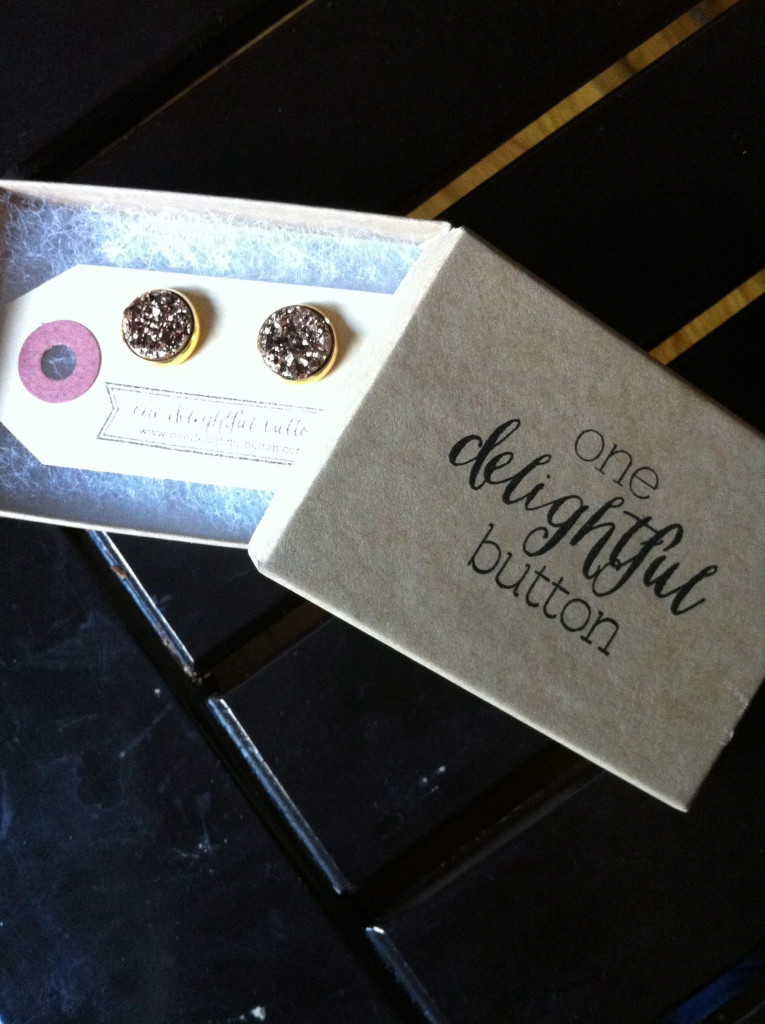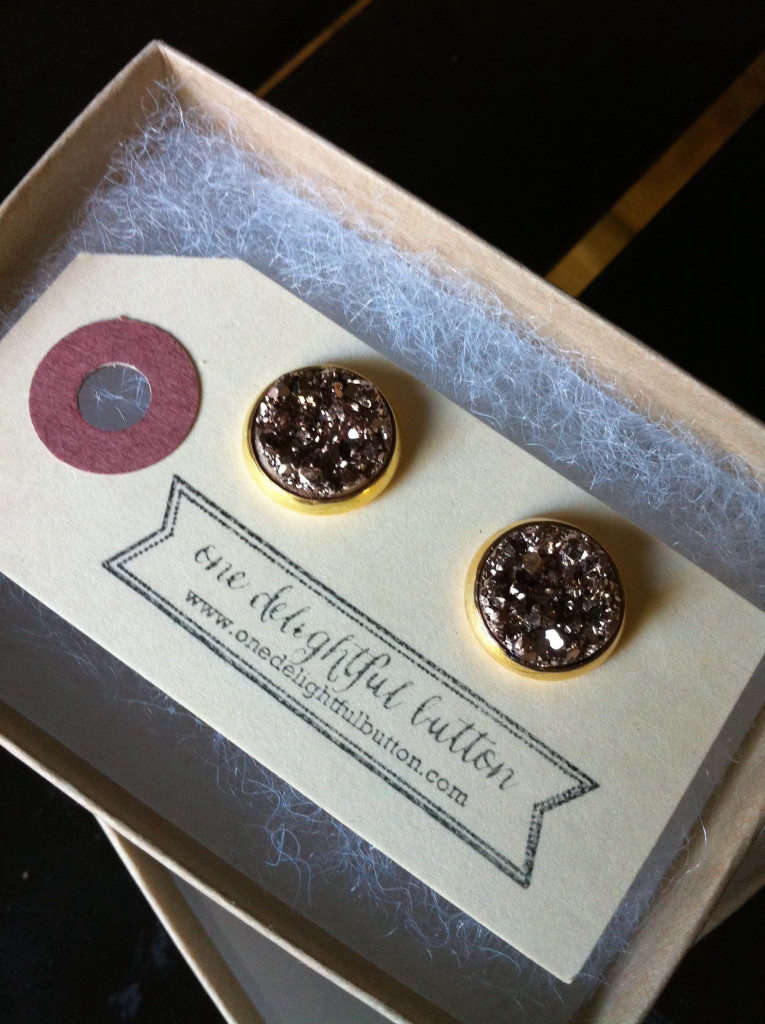 Here is how to enter:
Follow me (@thegloriousmudane) and One Delightful Button (@onedelightfulbutton) on Instagram (yes, you must be following us both! I will be checking!)
Like the druzzy earring picture posted on my Instagram (this is your entry!)
Optional: Tag a friend on Instagram in the comments for an extra entry! Each friend tagged will be an extra entry!
Optional: repost the Instagram picture for an extra entry (make sure you tag @thegloriousmundane in the picture so I know that you reposted it!)
Don't have Instagram? You can still enter!
Just  leave a comment here on my blog telling me what your favorite item in Katie's shop is!
That's it! You have from right now until Wednesday, October 21st at 9 pm EST! I will announce the winner on Instagram and contact the winner shortly thereafter!
***This is open to anyone who lives in the US. And if you live overseas….go for it! I'll figure out a way to get these earring to you if you win! Most of my overseas readers deserve to win a giveaway, anyways!