Today Courtney is going to share the birth story of her son, Carter! I met Courtney through an online Mom's group, and I've been hoping she would share her birth story ever since she had Carter last September!
Pour some hot coffee or tea on this chilly day, pull up a seat, and enjoy!
____________________________________________________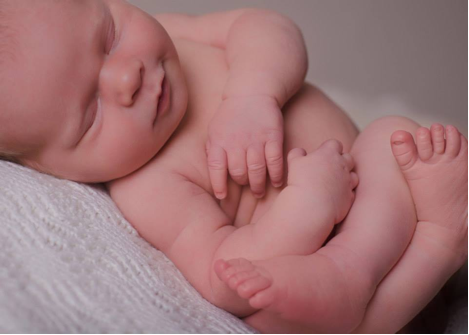 Carter is the product of this story and that makes it my favorite! Thanks Suzanne for featuring our story! This is a lot of fun recounting the details of Carter's birth story. I am very excited to share it with you guys!
Carter was due August 30, 2014. In the second half of the month of August, I had several signs of "false labor" aka early labor. It really is working!! I thought my water broke mid-August. We headed to the hospital, found out that it was not my water, and went home. I felt so silly and a little dissapointed! I was very anxious to meet Carter, realizing that he could come ANY time! I think every pregnant momma feels this way nearing her due date.
Not only was I feeling anxious, but also very large! My dad came to visit, and wait for Carter a week before my due date (mom coming later) and I told him that I was pretty sure that Carter was out of room! He was, which will make more sense later in our story. Carter's movements felt strong and I guessed he'd be big (atleast 8 or 9 pounds because that was my idea of big)! Also, I had been measuring a few weeks ahead consistently since 28 weeks. In fact, at the 28 week ultrasound, the doctor said "Look at the size of that head!" That, my friends is the "O'Brien head" On my husband's side of the family, big heads just run in the gene pool.
Fastforward several weeks to my second-to-last check up, at 39 weeks, and my OB thought he'd weight "atleast 8 pounds." Another week passed, my mom came and she and my mother-in-law were able to attend my 40 week OB together with me! Carter and I were both healthy, my blood pressure was good, his heartbeat sounded good, and my weight gain seemed good (31 pounds seemed like such a success considering I packed a lot in the first tri)! I was partially effaced which was exciting and the doctor said he may come by the weekend. Another week passed. Lots of family time and and even more eager expectation! When we hit 41 weeks I was hopeful that he'd come so I could go into labor before the scheduled induction! Afterall, my pregnancy wishes were to carry him as long as possible. To try and initiate labor, I was walking, cleaning, squatting, drinking raspberry leaf tea, and having sex (tmi?) in hopes of initiating labor! Nothing seemed to "work" and I realized then that the baby comes when the baby is ready! Ha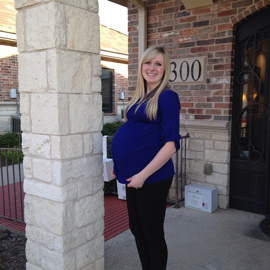 (Picture above: 41 week OB appointment with the mom and mother-in-law)
I was on the waiting list for an induction on September 8 and mid-day on Sunday the 7th, there was still no sign of Carter coming soon (minus the contractions I had been having for about 3 weeks). I called the hospital on the afternoon the 7th and the receptionist said I was still on the waiting list (first on that list..but not going in unless someone gave birth)! This was good but would put me closer to 42 weeks. I was totally fine with that, despite my anxiousness, but the nurse said I wouldn't be able to come in until September 11. Wowza! I didn't want to have him on 9/11! My parents, husband Michael and I headed to the mall to walk and shop. Several people commented about my belly, asked when I was due (to which I replied "a week ago!" Ha!) One lady commented, "You look like you could be having twins." I felt so large as every pregnant momma does at that point.
That evening after the mall we had In-N-Out burgers for dinner. I stood up to show my parents this goofy dance and my water broke!!! Except this time I didn't believe it. I said, "I think my water just broke but first let me finish this dance," to which my mom commanded me to go the bathroom! Ha! We gathered the hospital bag and off we went at 9pm. The nurse assured me that at 41 weeks, they'd keep me even if it wasn't my water. That was a relief! Well, it was my water, and contractions started to pick up! Woohoo! We were doing this thing and a day or less away from meeting our baby boy! I asked for the epidural around 1:30am and caught an hour of rest, while my husband rested 2! It was GLORIOUS. Ask me how much I LOVE THE EPIDURAL, because I love that miracle in a needle!
At 8am, Michael got the nurse because I was feeling a lot of pressure and had maxed out the number of times I could hit that epidural pump. It didn't seem to be working. I found out that it was because it had mostly worn off. The nurse came in and said so and that she'd give me a cervix check. She put on gloves and when she checked she said "You're fully dilated to 10. We're gonna gear you up, get the nurses, and get ready to push. And we'll call the doctor in shortly after." I pushed for a little over 2.5 hours. My husband was the BEST coach! I would ask him if I was making progress, to which he and the nurses said yes. I didn't seem to be making enough progress so my OB gave me an episiotomy and used the vacuum. The episiotomy helped and after continued pushing I finally birthed him out! What a relief! I had a 4th degree tear (all the way) but the sight of healthy Carter made me not even care!! My first question to Michael right before was, "Is he cute??!" The nurse wiped him off, put him on the scale, and he weighed a whopping 10 pounds 11 ounces! He was a big boy and did have that "O'Brien head," measuring 15 centimeters! He had rolls and rolls of chub. We had the best hospital experience. The nurses and my doctor were impeccable. Below is one of the first pictures of Carter and the one that we shared with family and friends after birth.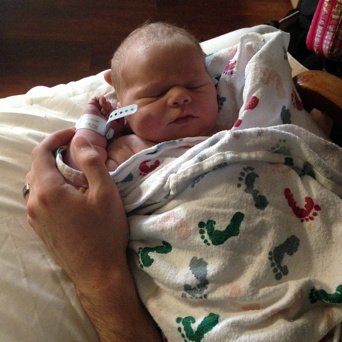 What a joy and blessing!!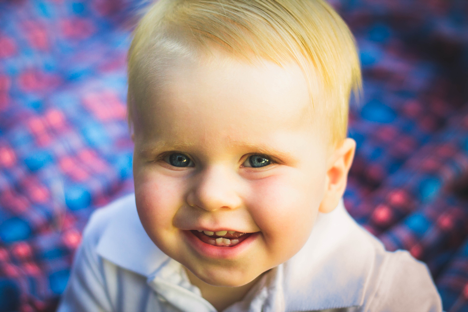 This is Carter now! He is a year old, which is crazy! (Photo Credit: Jill Jackson Curtis)
And this is our family now. So blessed by them! (Photo Credit: Jill Jackson Curtis)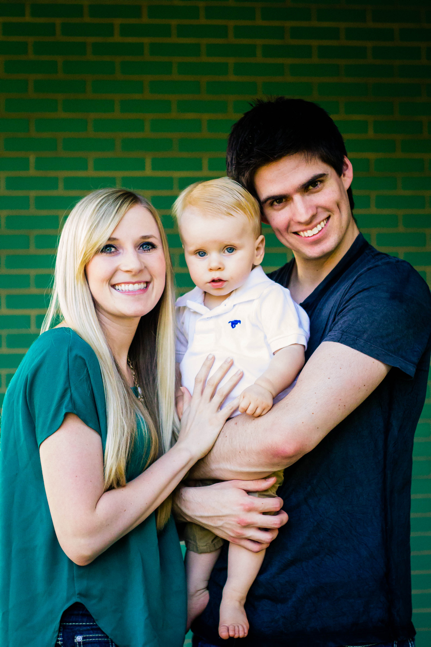 Thanks so much for sharing, Courtney! I loved it, as always! 10 pounds! crrrraazzzy!
___________________________________________________________
Do you have a birth story you would like to share on my blog? Please email me at [email protected]
To read the entire collection of birth stories, click here.