Hi guys!
I usually do my shop features on Monday, but this past Monday….it just didn't happen. Instead, Melissa and I decided that "small business Saturday" would be the perfect time to post this shop feature!
I have met Melissa at two of the local craft fairs/street festivals. Her work is so eye-catching and I was drawn to it immediately! I think you will be, too!
Hi! I'm Melissa.
I am a soon to be mom of a little boy (due in Feb).  I grew up in the Atlanta area but moved to OH in 2009 because I met my husband while on a work trip in 2006.  I started knitting when my grandma taught me around age 8.  In college I took up an interest in it again and started to wonder about crocheting so I taught myself how to crochet.
I started doing local craft shows with my mom in GA starting in 2004 and opened my Etsy shop in 2007.  It took a while for my Etsy shop to get going but in Dec of 2012 I had a friend of my sister request a gray infinity scarf from "someone who could crochet".  My sister tagged me on FB and I made a scarf.  I posted in on FB and immediately I had 6 friends who wanted one.  After I made all of those I decided to post it into my Etsy shop and one day in Jan I sold 15 in one day!  I then learned my pricing was a little too low to keep up with the demand so I raised my price slightly and I kept on selling.  I haven't looked back and have over 1,000 sales on Etsy now.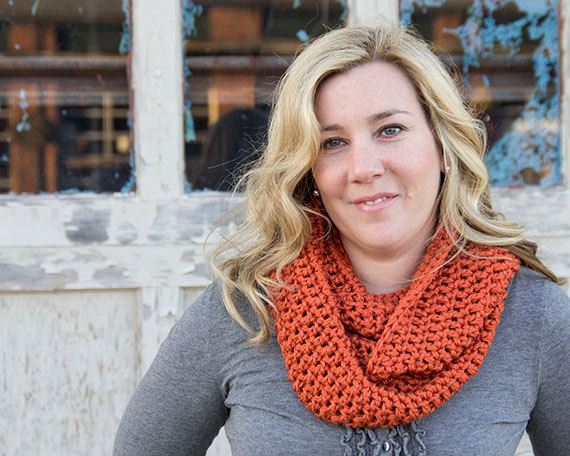 Because Etsy is on the internet, it doesn't allow me to meet my customers in person so after a year or so in OH, I started looking for local craft shows to set up my goods.  My mom often comes to help and it is a great way to keep that connection even tough I live 500 miles away.  I do anywhere from 6-10 shows a year, mostly in the fall and I have built a following that comes to see me at the shows.  Talking to customers is my favorite part!
Each year I try to design a new item to add to my shop but this classic crocheted scarf in gray is still my best seller.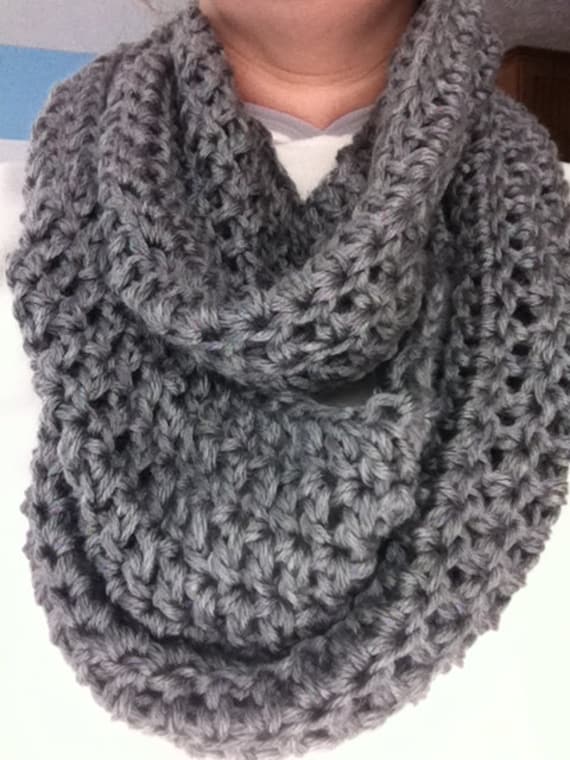 My products are meant to be trendy and easy to care for so everyone can own them.  Almost all of my products can be washed and dried (just thrown in with regular loads of laundry).  I like the chunky knits and whenever I tell people I knit and crochet hats and scarves I like to say "this isn't your garndma's knitting".
Here are some of the items in my shop:
Women's infinity scarf: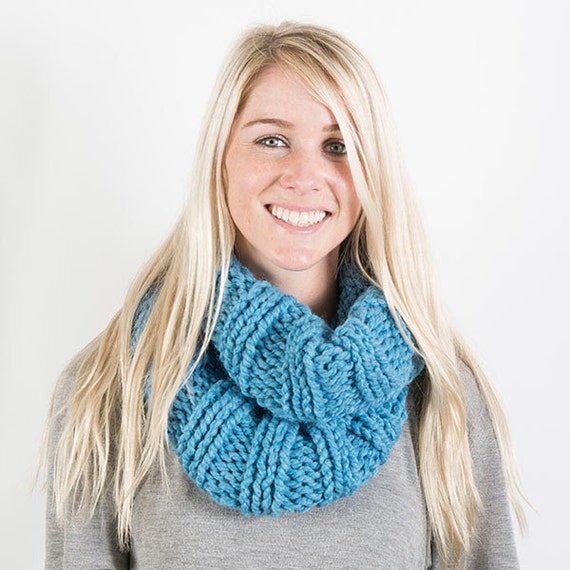 Women's headband: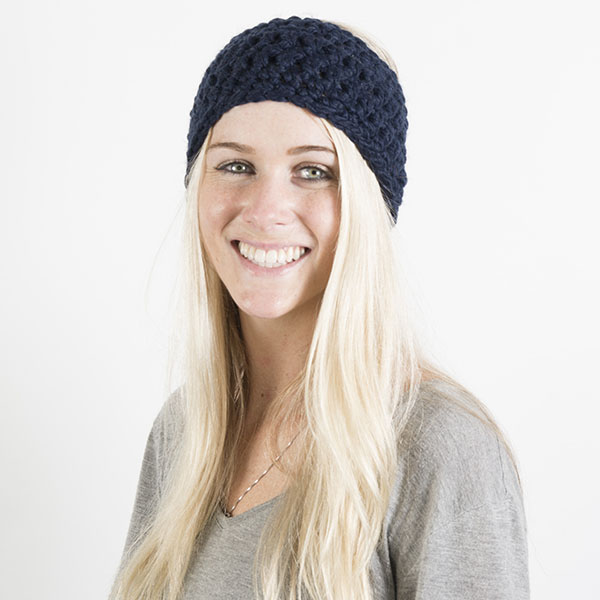 Women's pom-pom beanie: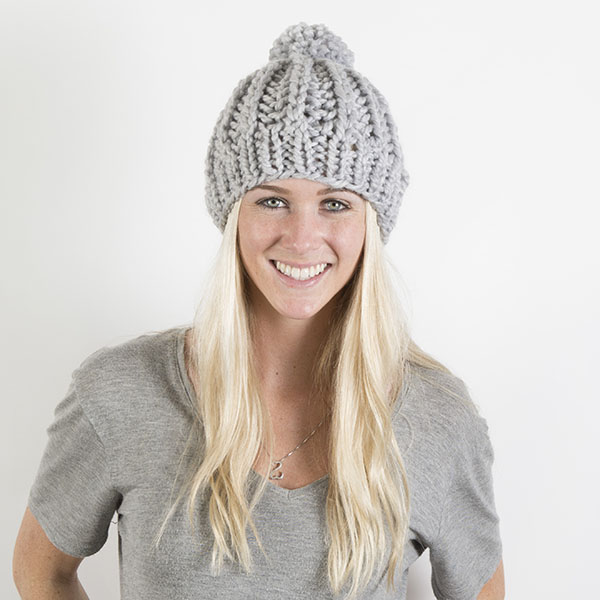 And the side view: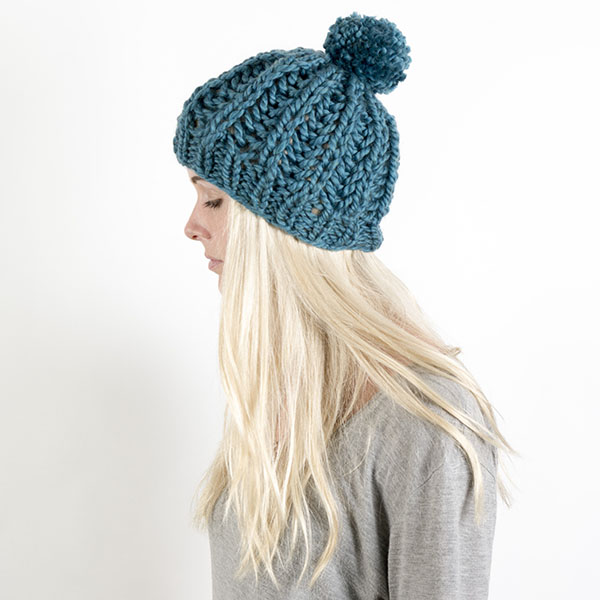 There are many more items in my Etsy shop, and I'm always open to custom orders, suggestions or color preferences!
Annnnnnnnddddd, as always!!!! A discount code for my lovely readers!!
Take 20% off any order using the code "mundane".
Enjoy!!!
________________________________________________________________
If you would like to see other shop features (and take advantage of their discount codes!!) click
here.
Check back on Monday for a compiled list of places to "shop small" this Christmas! You won't want to miss it!!!