Life Lately has been….good. I feel like I'm finally getting into the swing of the two baby thing. It has taken me a good three months to squeak past the survival stage. I'm still not thriving, and I have a lot of bad days, but now I have good days mixed in, too. It's getting more manageable, that's for sure!
So here is a picture dump of our life lately!
We decided to try a big girl bed for Tera. It worked! She took it like a champ, which we were really surprised about. I've heard some kids just take to it…or they don't. Haha. Pretty soon Little Miss and Tera will both be in this room 🙂 I think I might repaint that toddler bed.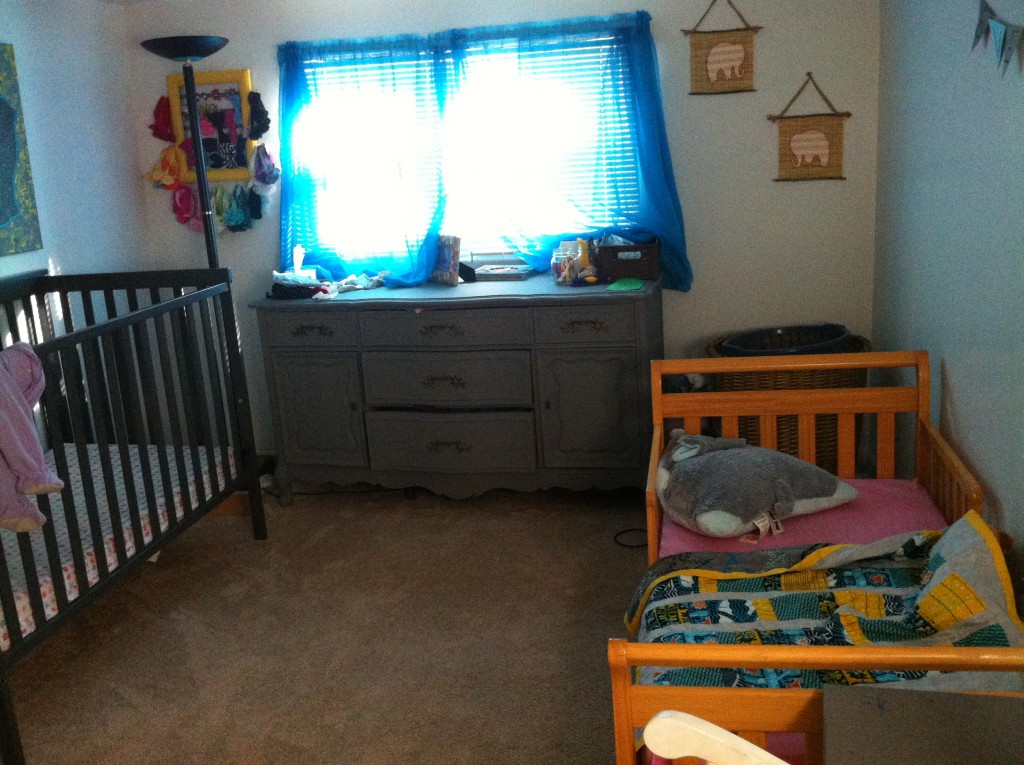 Tera got her first ponytail 🙂 I had to Skype Grandpa and Grandma in Africa just to show them her ponytail.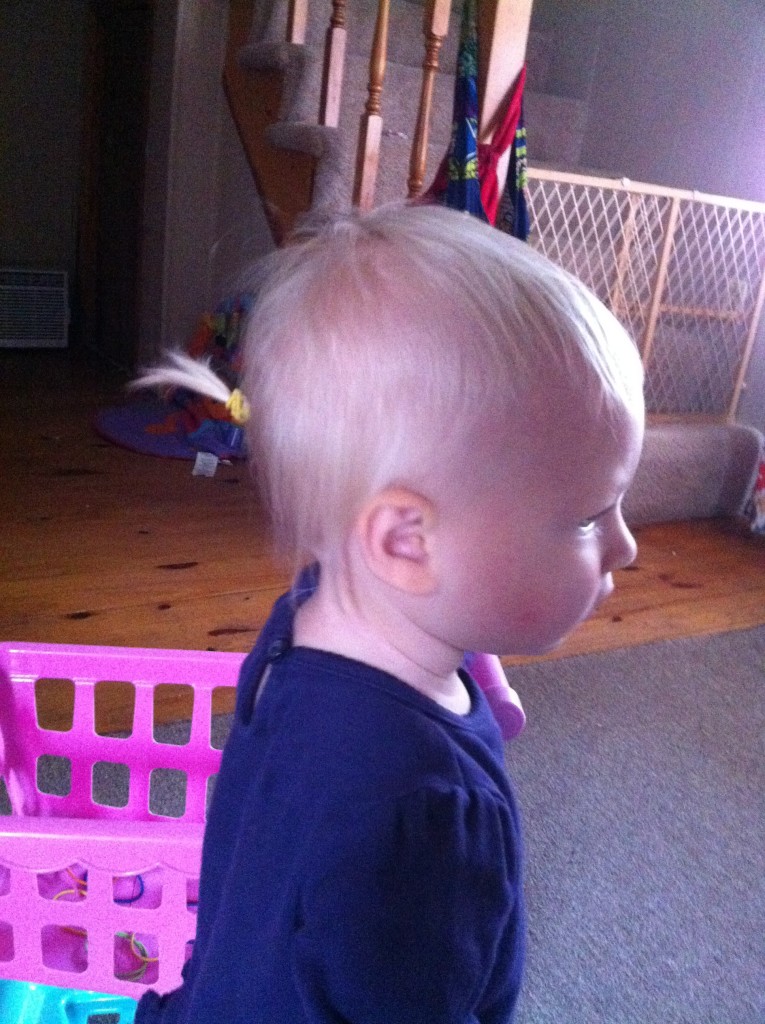 Last weekend, one of my childhood friends and his wife and son came to visit us! It was so great to meet Crista and get to know their family a little bit better. It was a cold and rainy day, so we did what all other Dayton local Mom's with crazy kids do…and went to the Air Force Museum!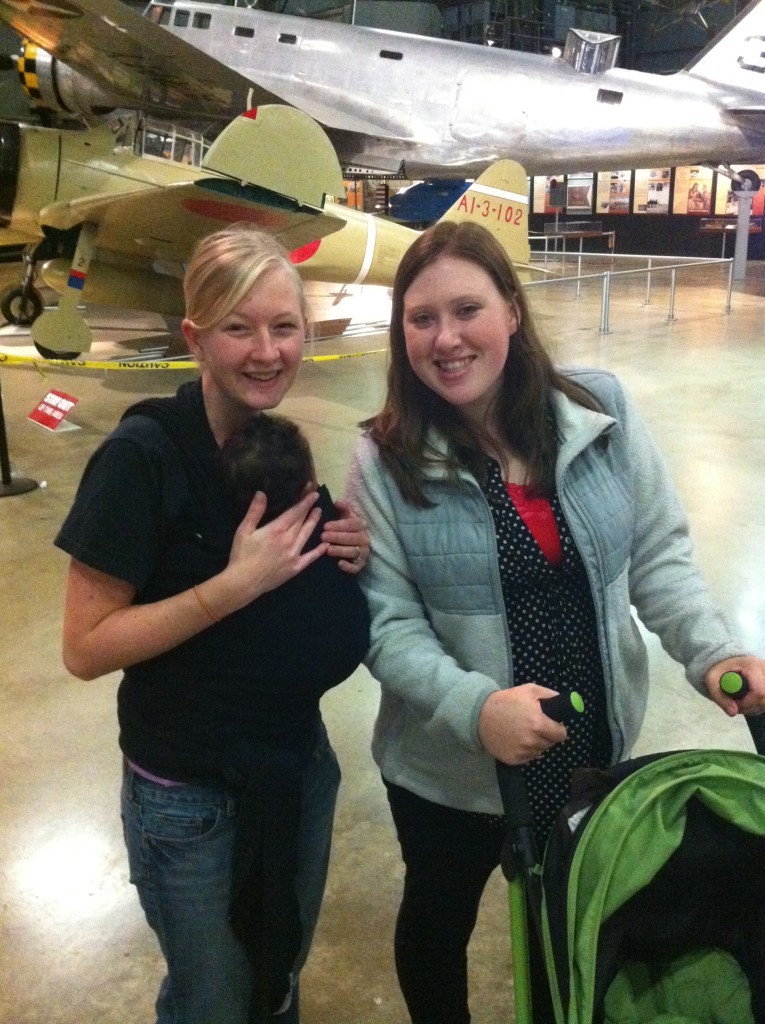 See? Getting some energy out!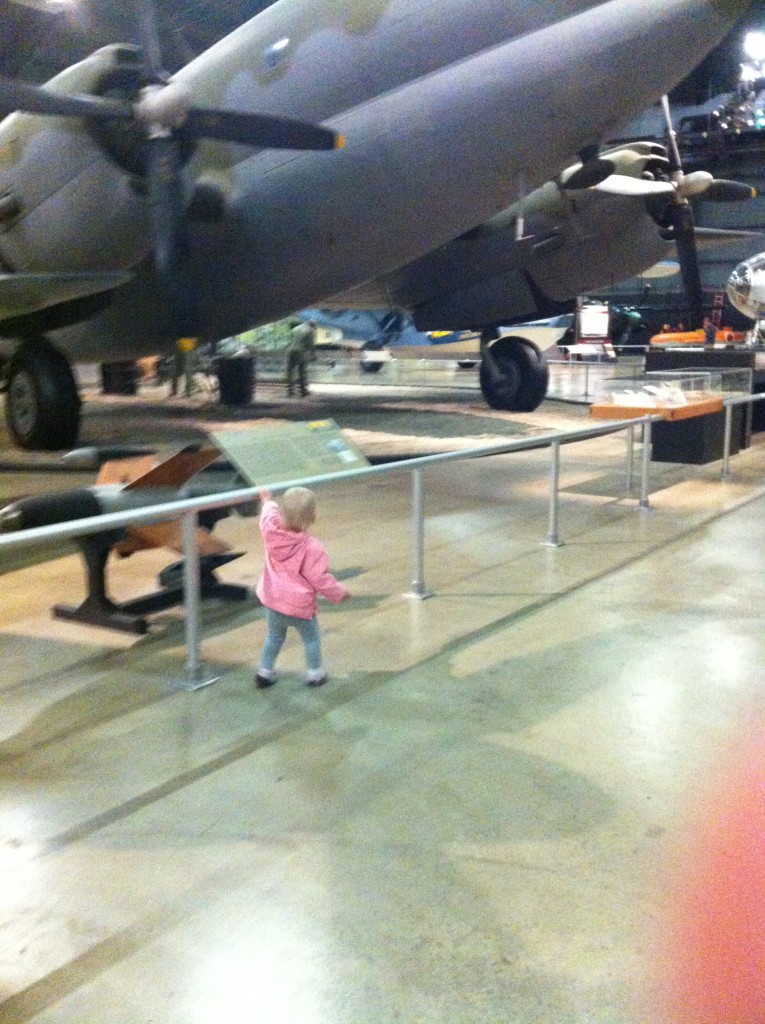 I know this next picture is blurry, but..it was so cute and I had to share.
Tera was running all around, paying no heed to anything. Then she reached this display and stopped. She then started waving and jabbering at the figures inside the glass. I'm pretty sure she thought they were real people, just standing there looking at her!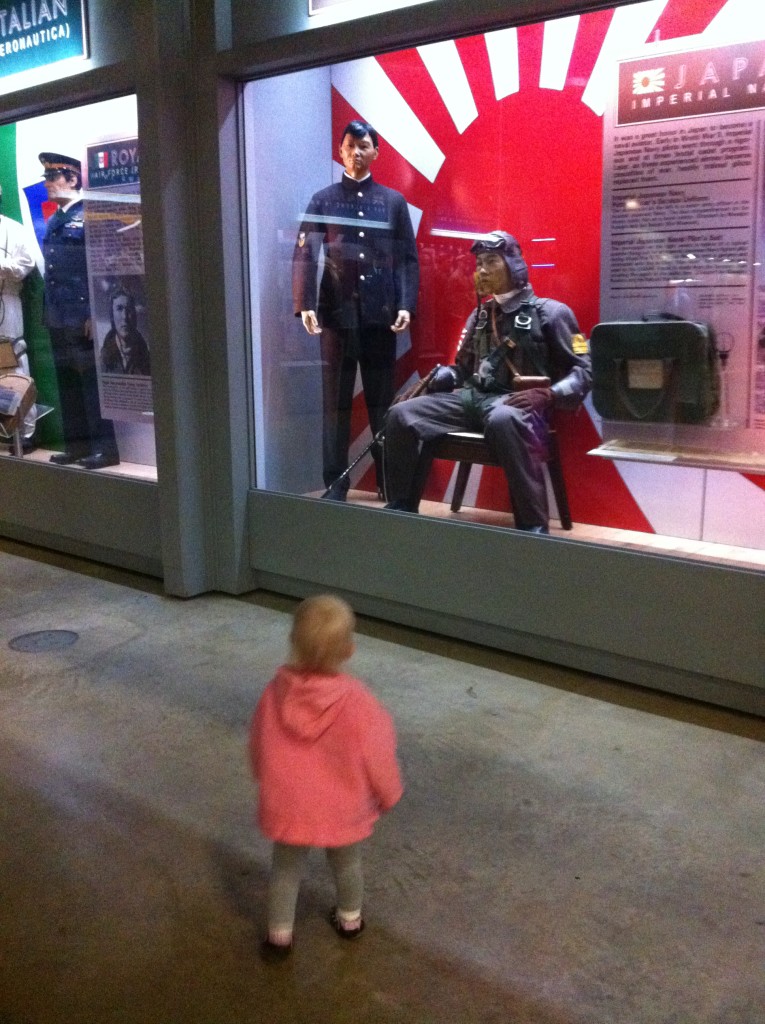 Group picture at the Air Force Museum!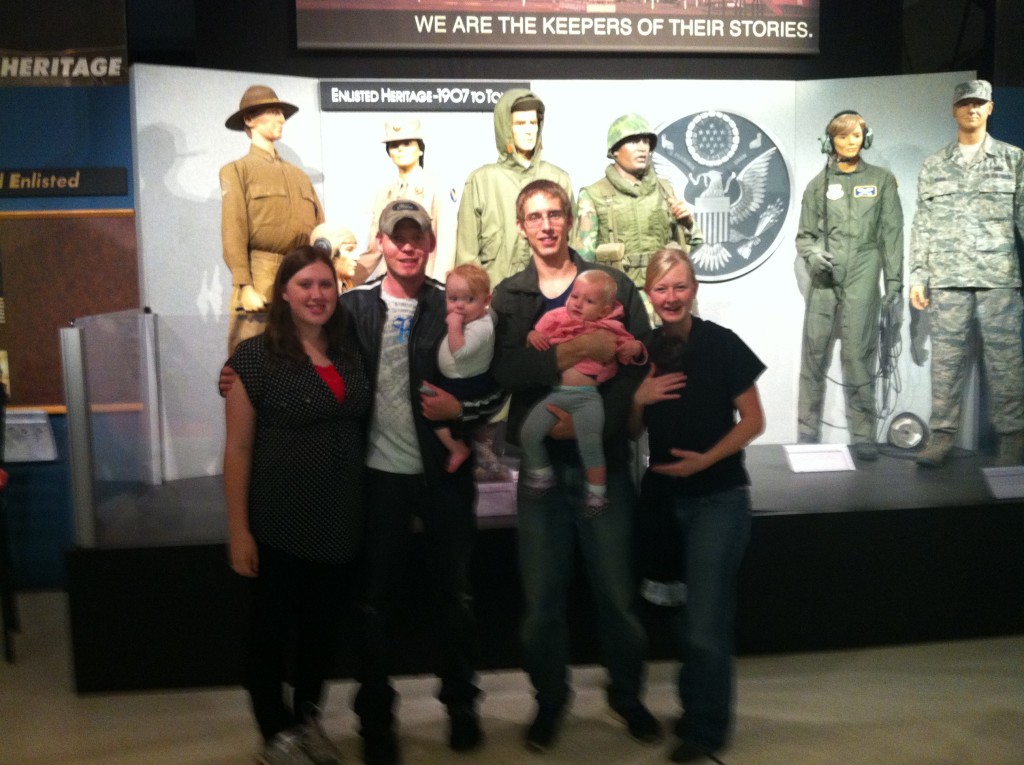 We have continued to have some warm days, and Tera loves to be outside as much as possible. I've sent her outside before, and she comes back in with the coldest fingers and toes…but you don't hear any complaining from her! She just loves the great outdoors!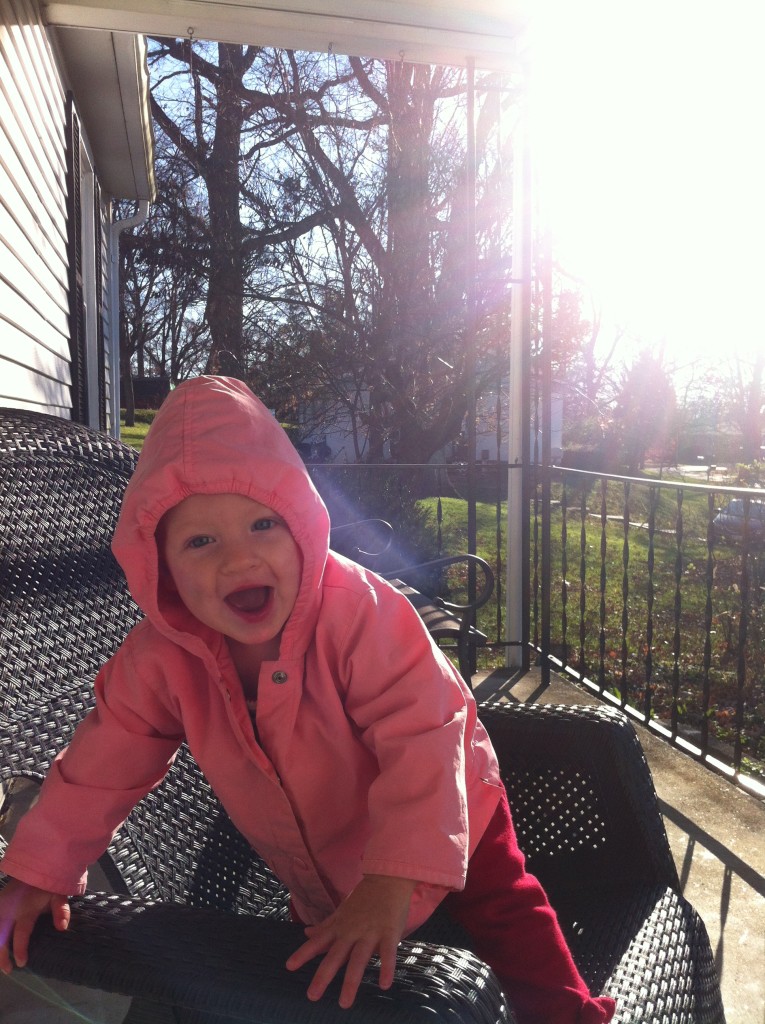 For Thanksgiving, my brother Daniel and his wife Kelly were able to come down and stay for the weekend! It was a wonderful time. Tera LOVES her Uncle Dan and Aunt Kelly!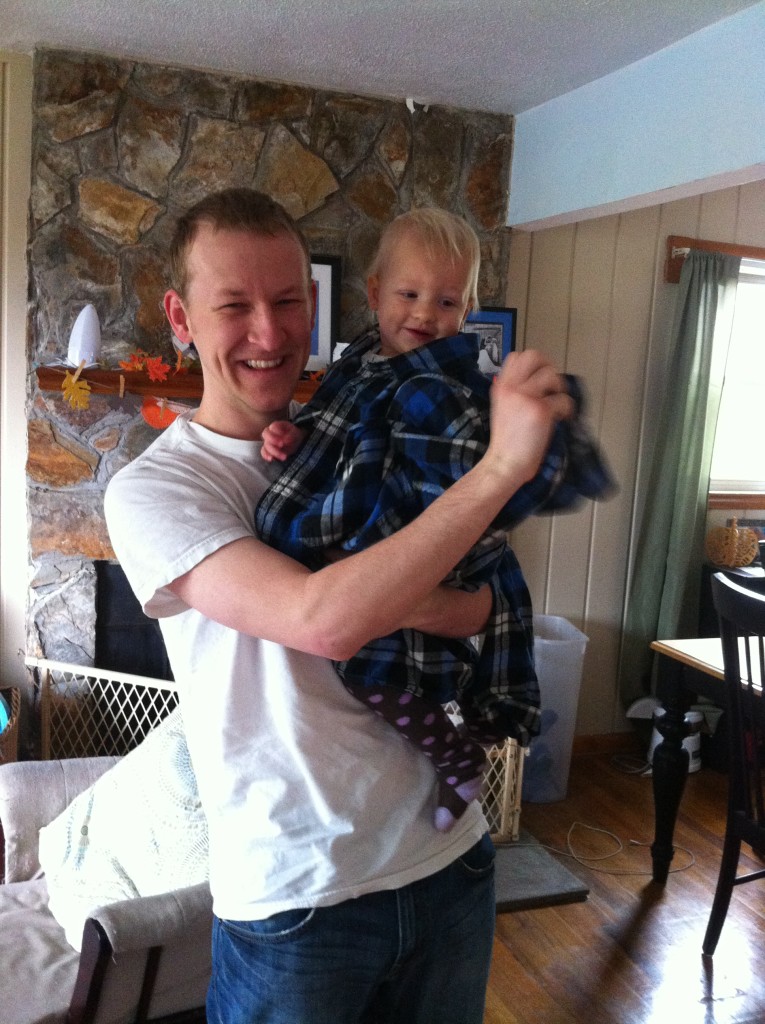 On Thursday (Thanksgiving Day), Theo had to work and most of my cousins were traveling in, so we decided to wait until Friday to celebrate Thanksgiving. On Thursday, I baked a bunch of stuff in the kitchen for the upcoming weekend. My kitchen is not my favorite room in the house…but I'm learning to appreciate it for the fact that it is filled with love, laughter and food, instead of focusing on the fact that it isn't filled with the open concept, marble counter tops, and luxurious faucets.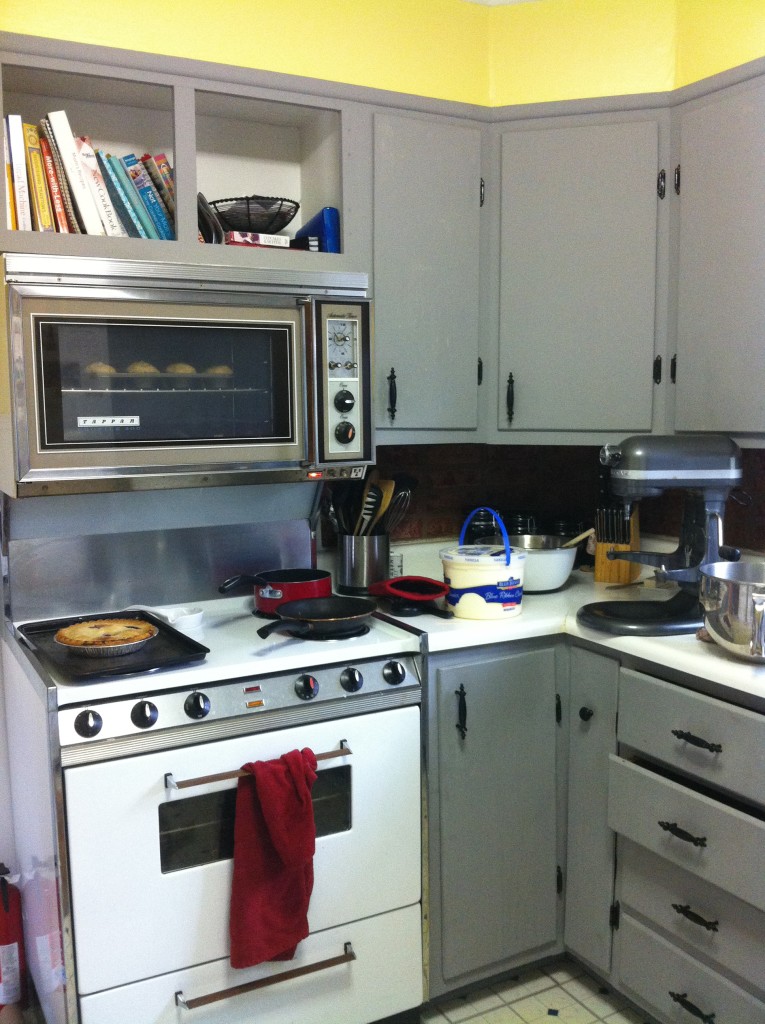 You know your Uncle dressed you when….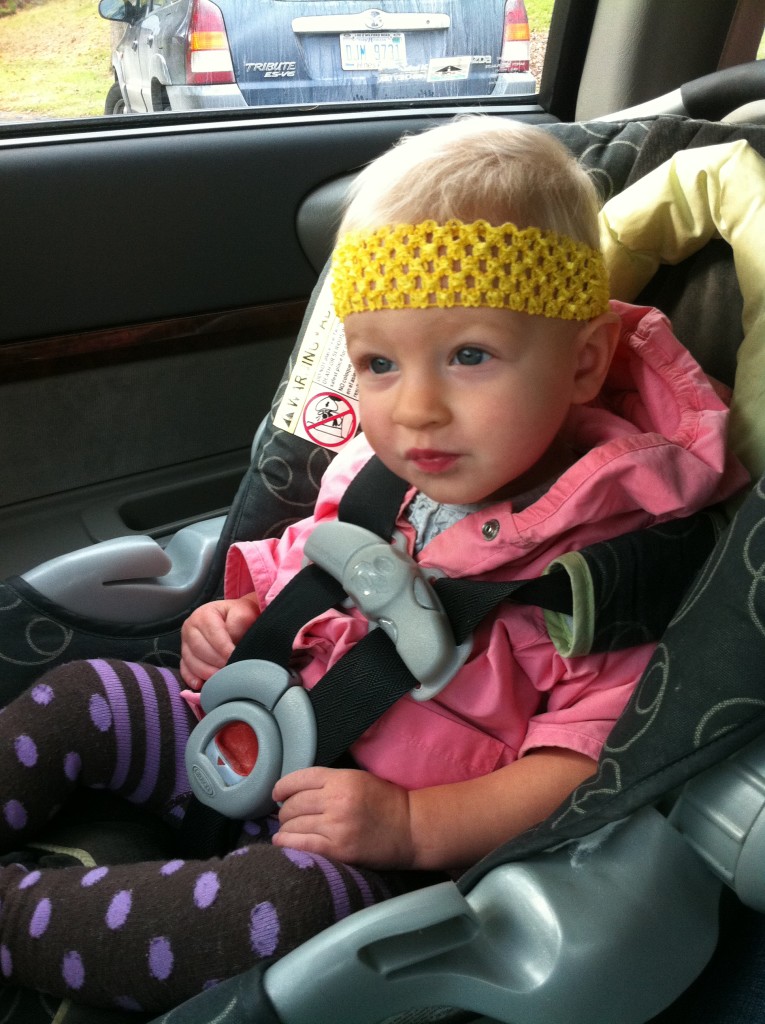 My cousin has four kids and we have two, so there were babies galore on Thursday and Friday when we all hung out!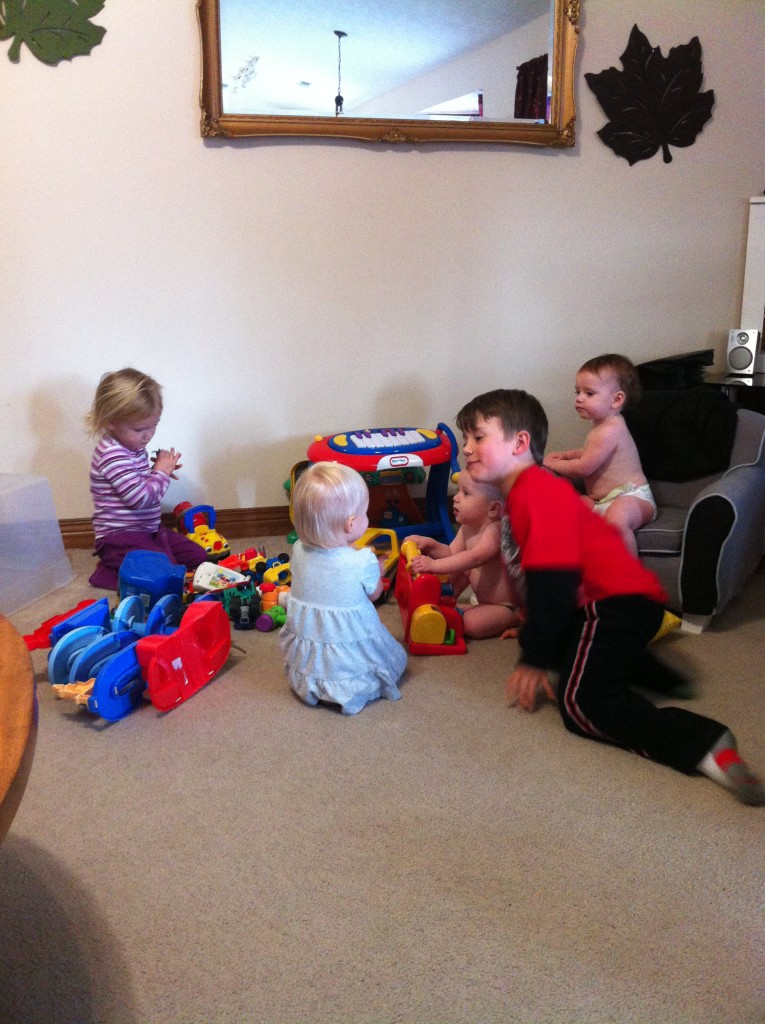 Like I said, Tera loves Aunt Kelly. A lot.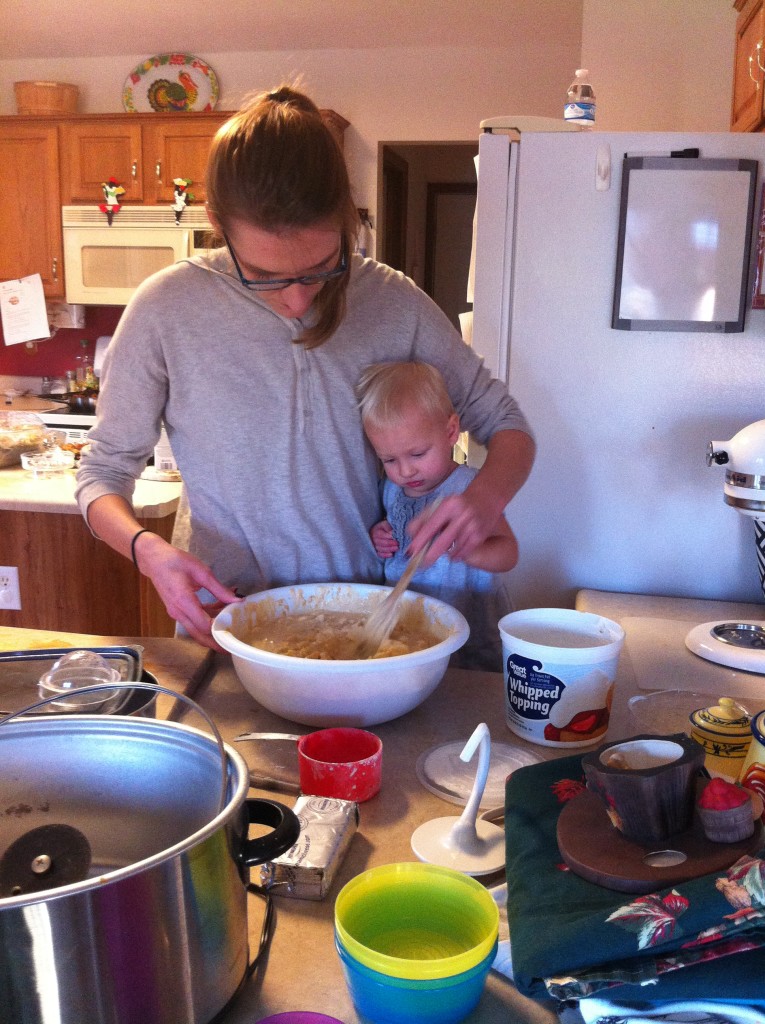 On Thursday night, we decided to do a "small get-together" with our neighbors. Vanessa had just had surgery, and I knew she wasn't able to travel, so we thought it would be fun to do something small. But this woman's love language is cooking and she literally cooked us all a FEAST. I mean…the Thanksgiving works. Turkey. Stuffing. Mashed potatoes. Sweet potatoes. Corn on the cob. Literally the whole schbang. And it was SO good. We also got to watch the football game. Tera didn't want to eat anything except Vanessa's corn on the cob. And she didn't want to sit with anyone except Art and Vanessa.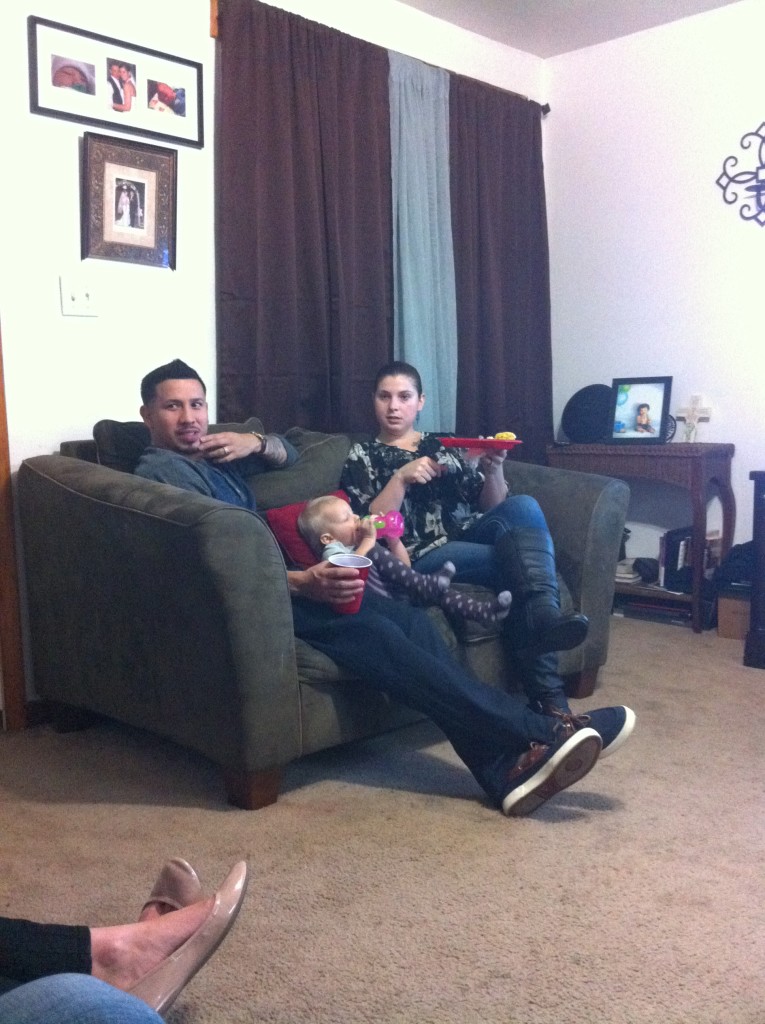 After dinner, we went to the fire station to say hi to Theo! Since he had to work, we took him some homemade Oreo ice cream, too.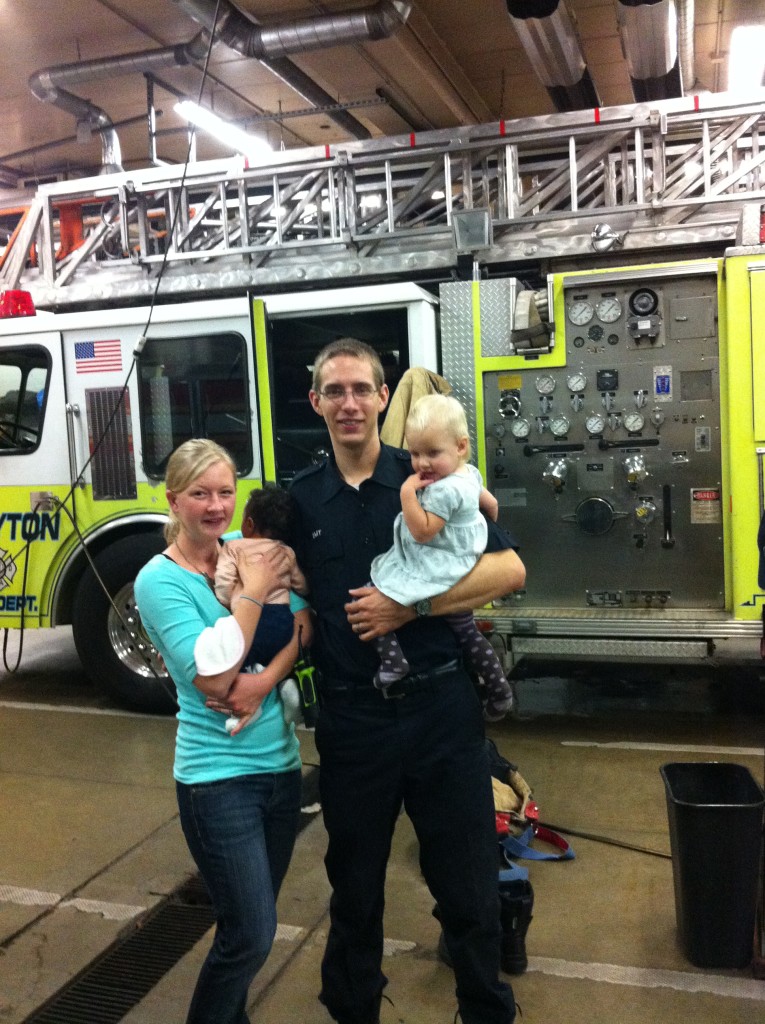 Friday morning, and Tera really wanted some muffins.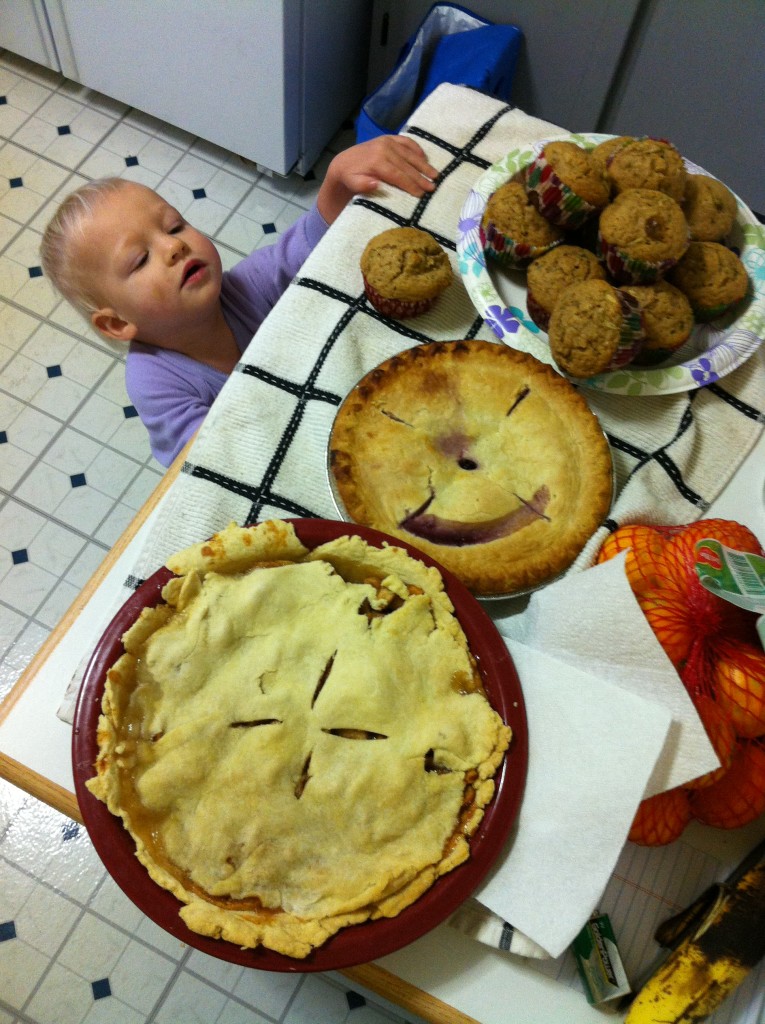 Next thing I know…she has one!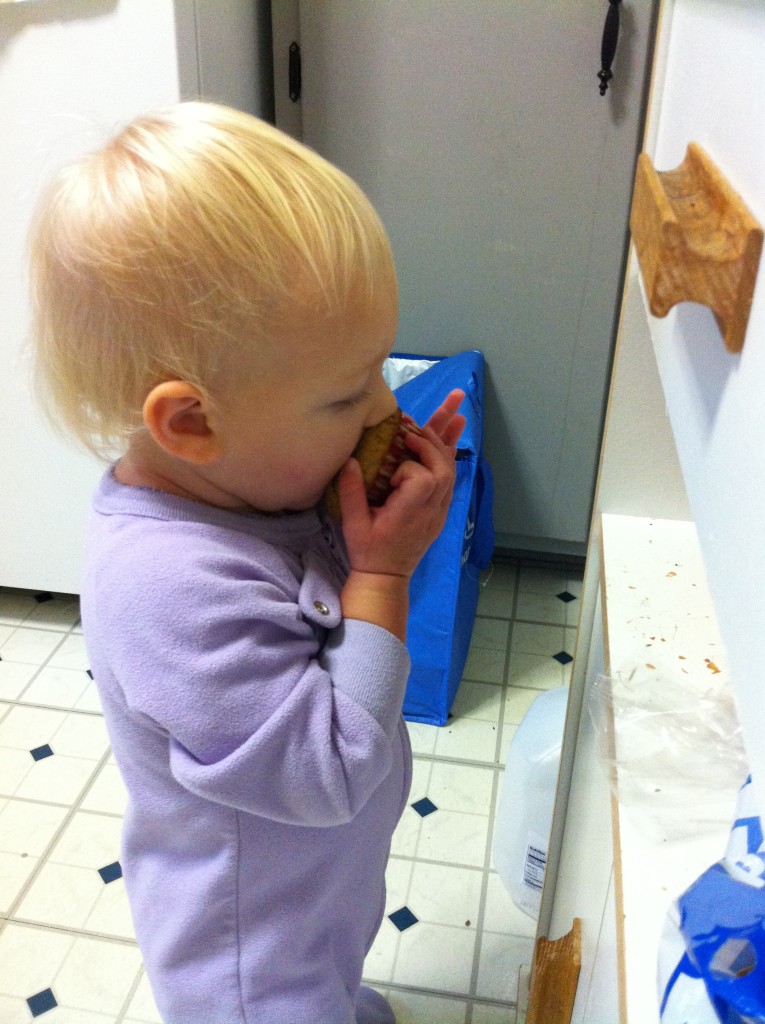 Aunt Natalie and Alesha worked their tails off for all of us to have Thanksgiving together. They even made the cutest name tags for all of us.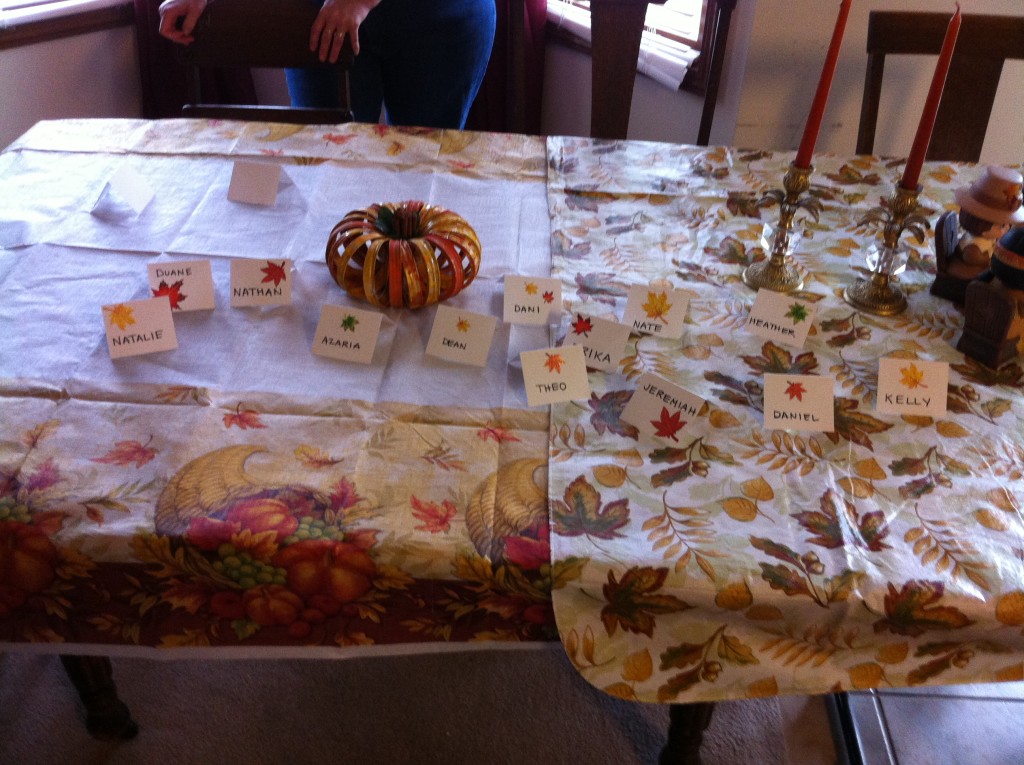 Everyone is always drawn to the littlest, most fragile member of the family, aren't they?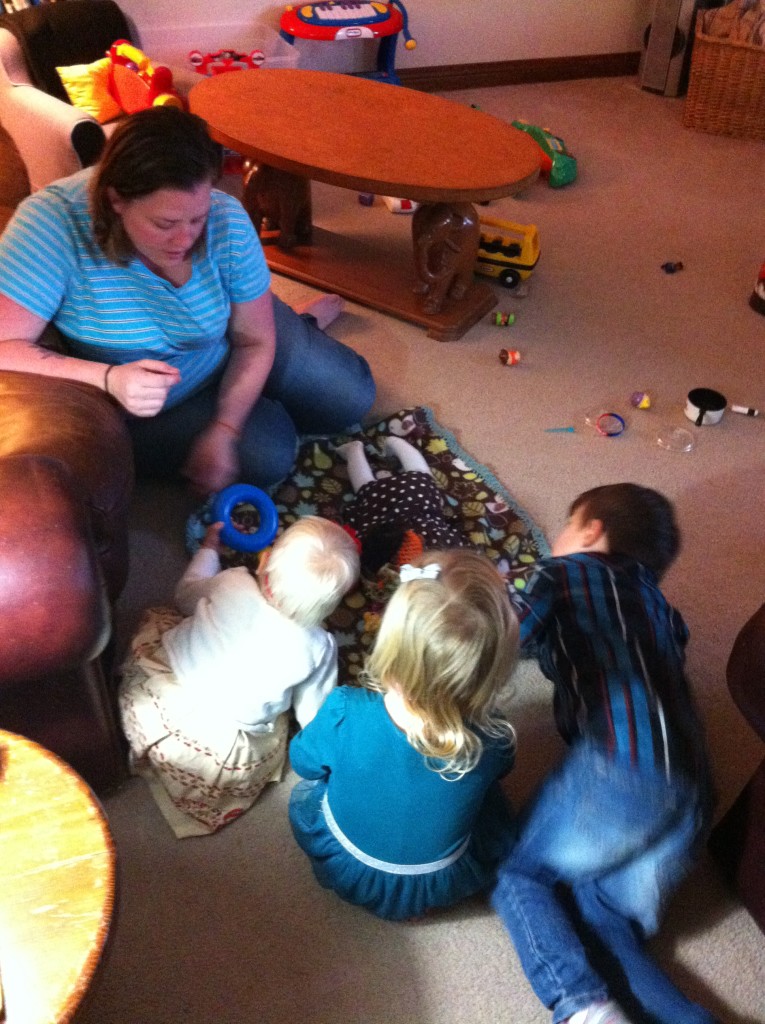 Uncle Duane with his twin grandbabies!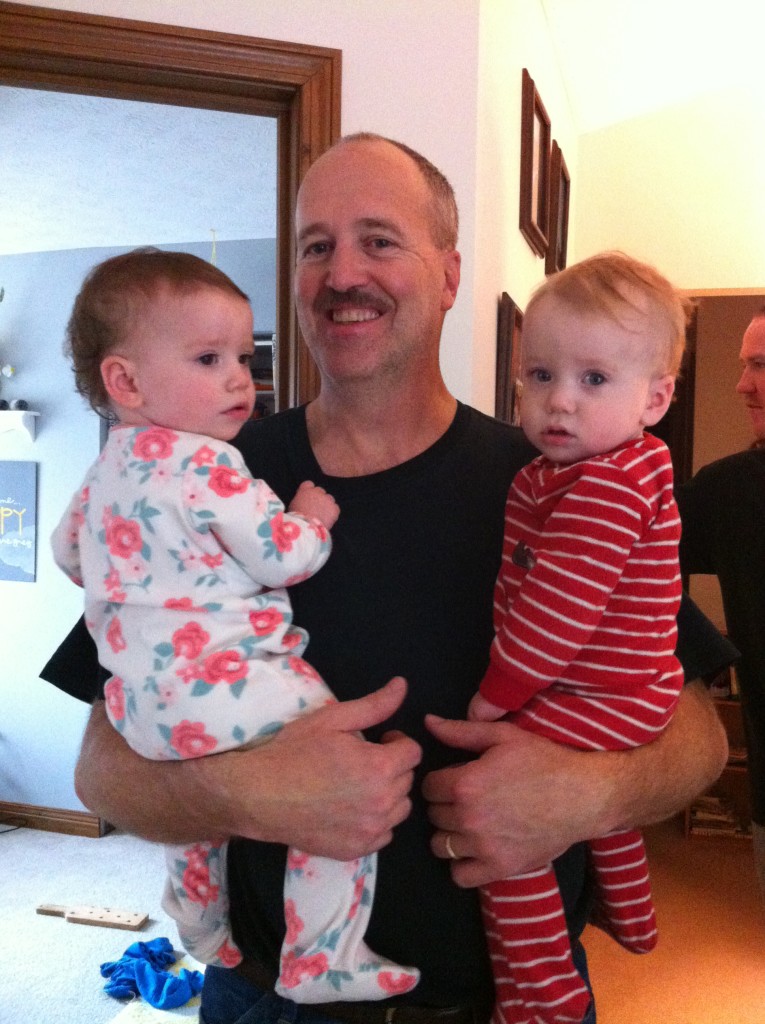 Breads and pies and desserts.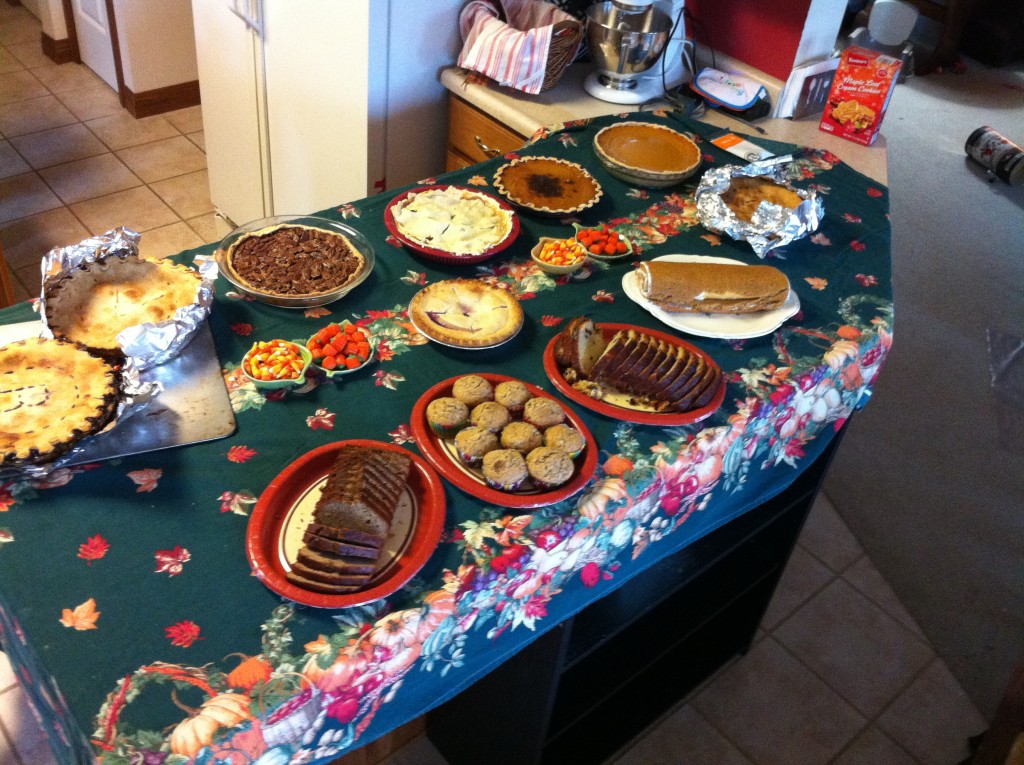 The beautiful table setting!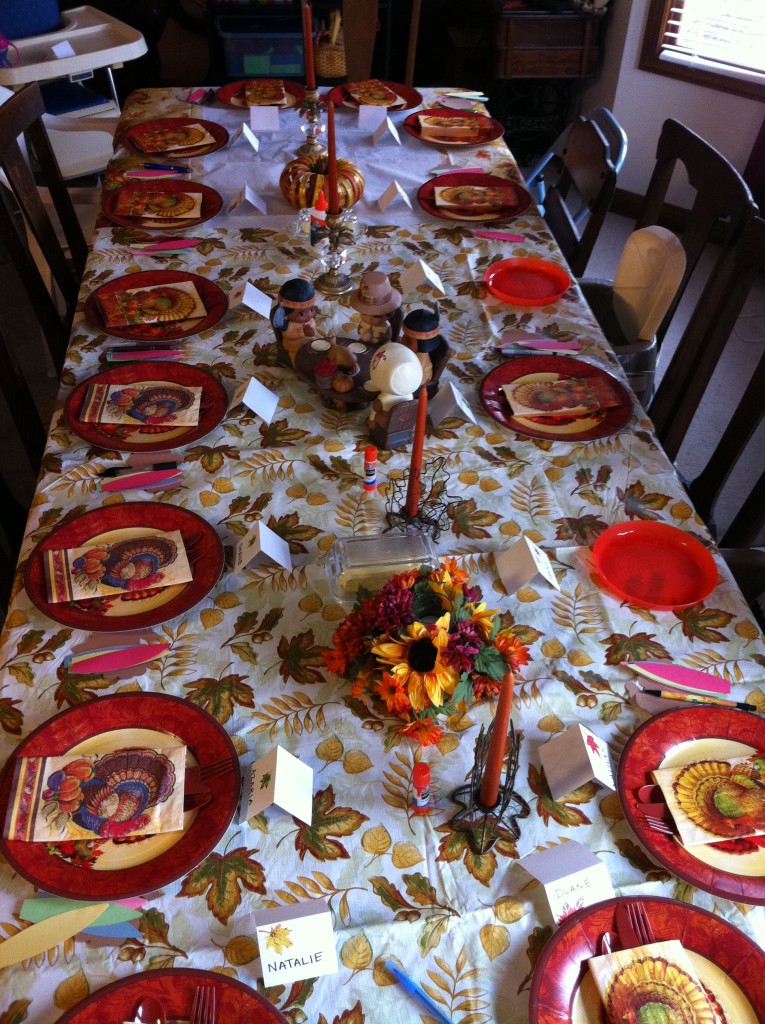 We all made turkey's and wrote one thing we were thankful for on each feather. Then, we went around and prayed our thanks. It was really cool to see/hear everyone's thanks.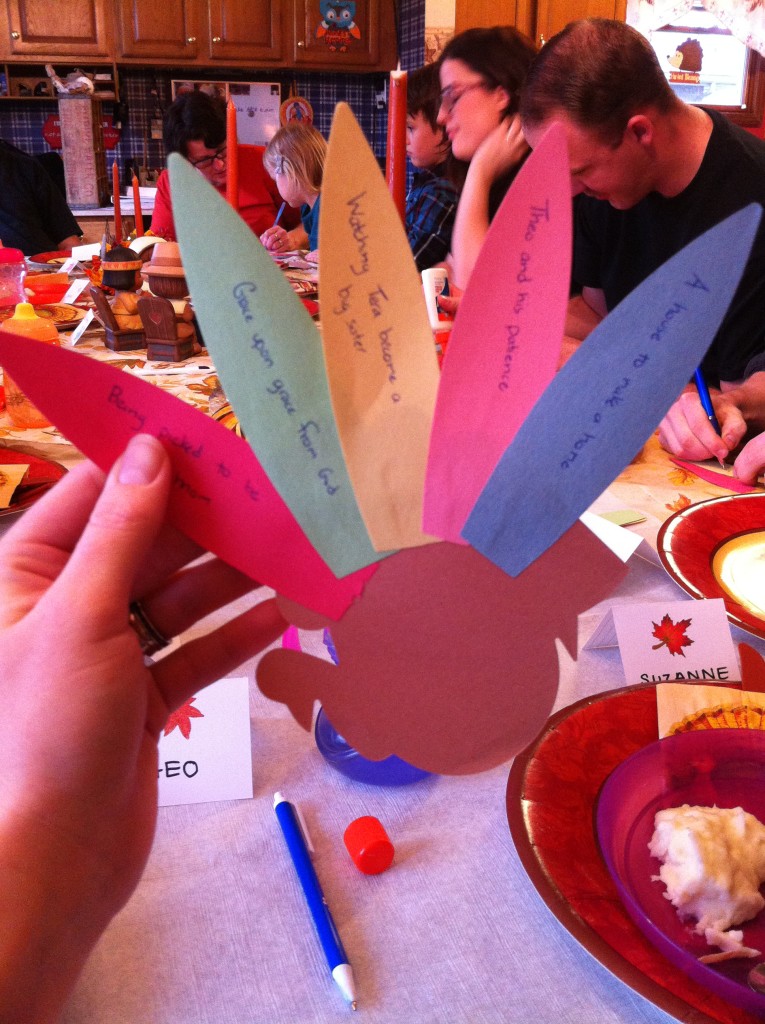 Family gathered around.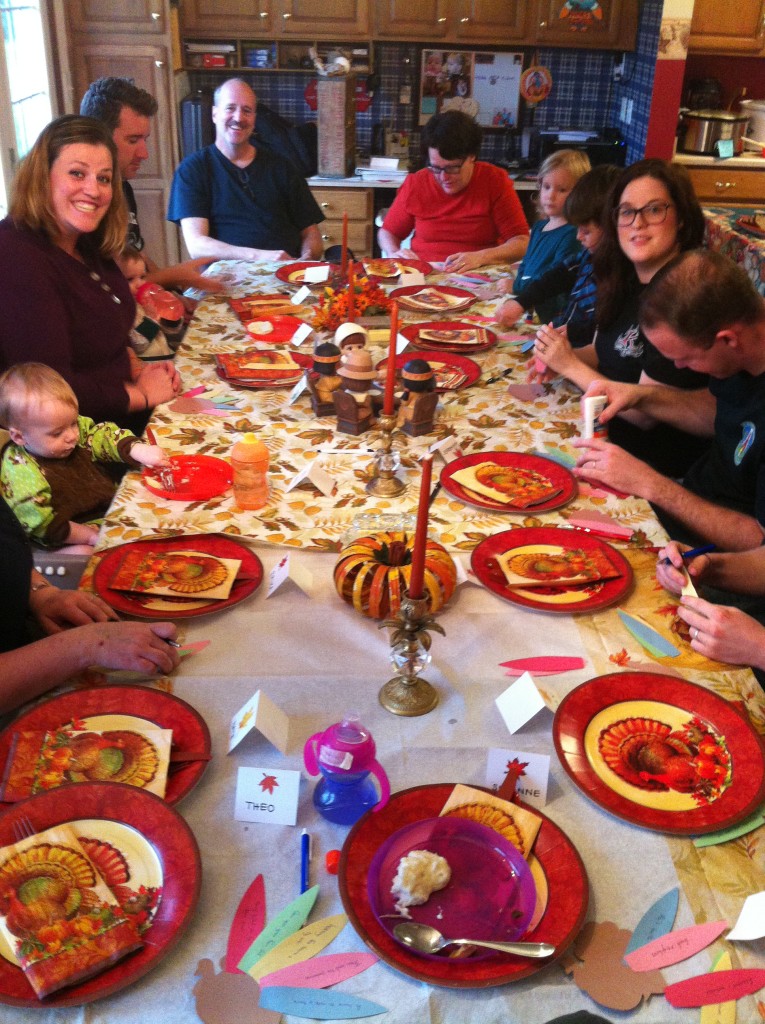 So many people in our family now!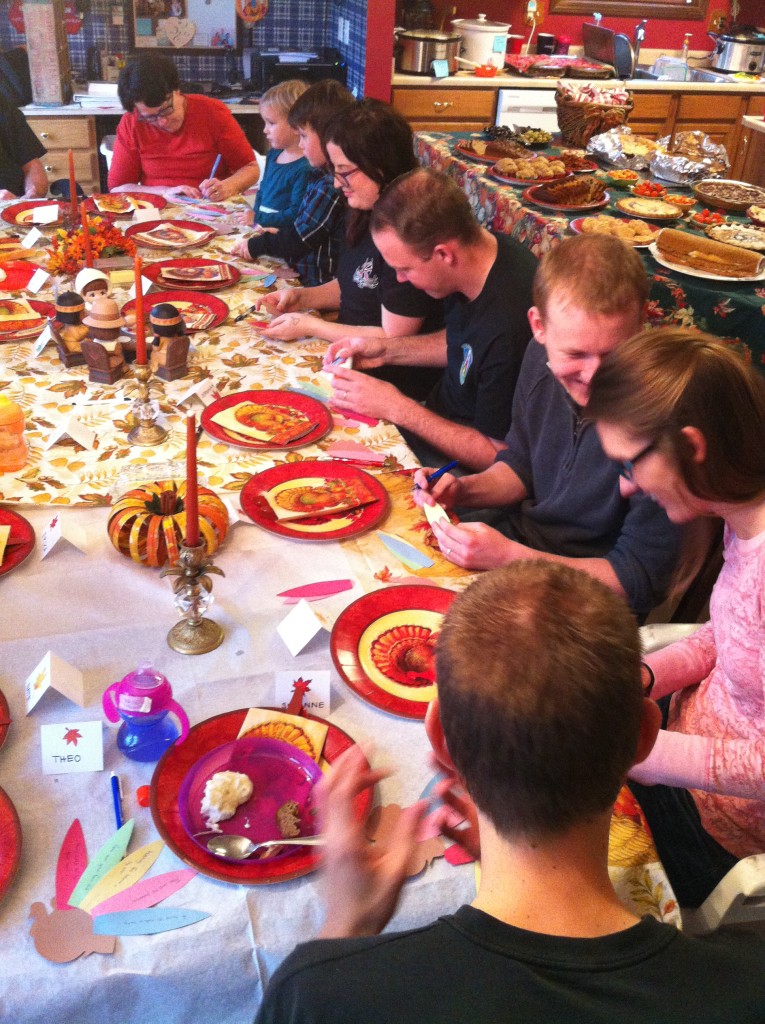 On Friday, we gave into the Black Friday pressure and Theo bought me a nice camera as a Christmas present. I can finally break out of the blurry iPhone pictures and move onto some better images!! I am SO excited about this!!
The first picture on my new camera. It's perfect.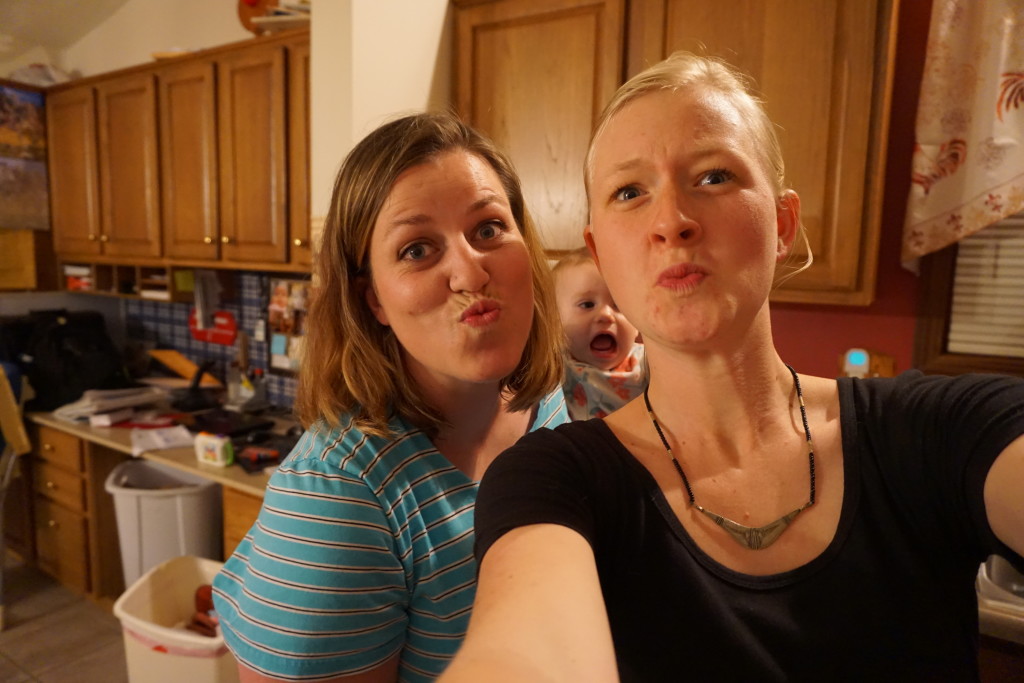 Tera "unpacking" the trash pile. Don't worry…it was just boxes and recyclables.
On Saturday, we drove to Cincinnati to eat at a restaurant run by a Senegalese family. Authentic African food. It was delicious.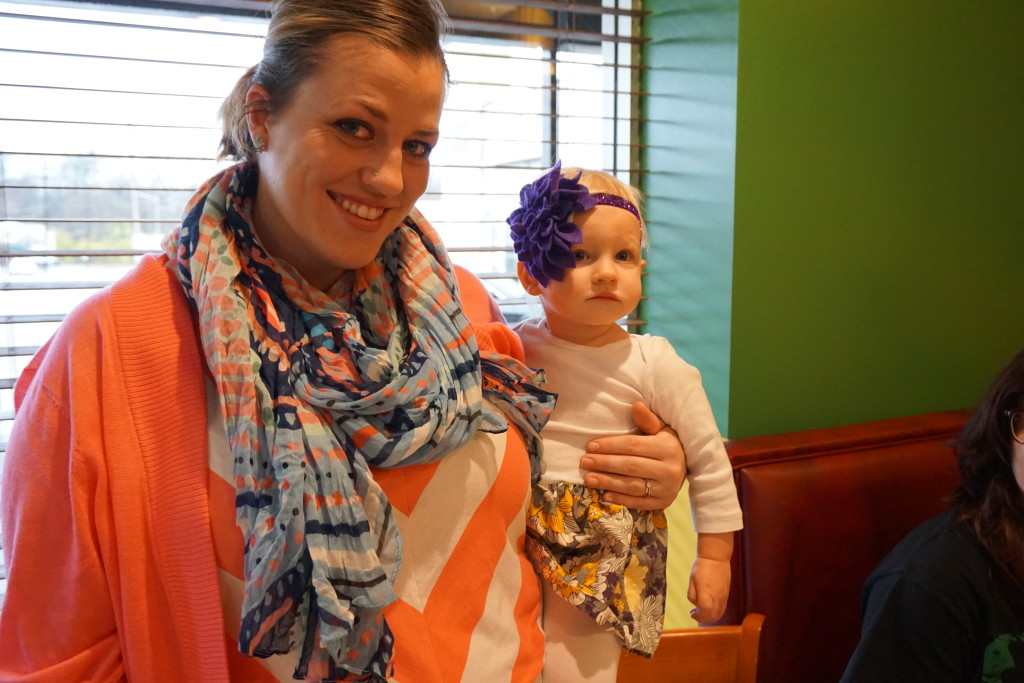 Me and my love.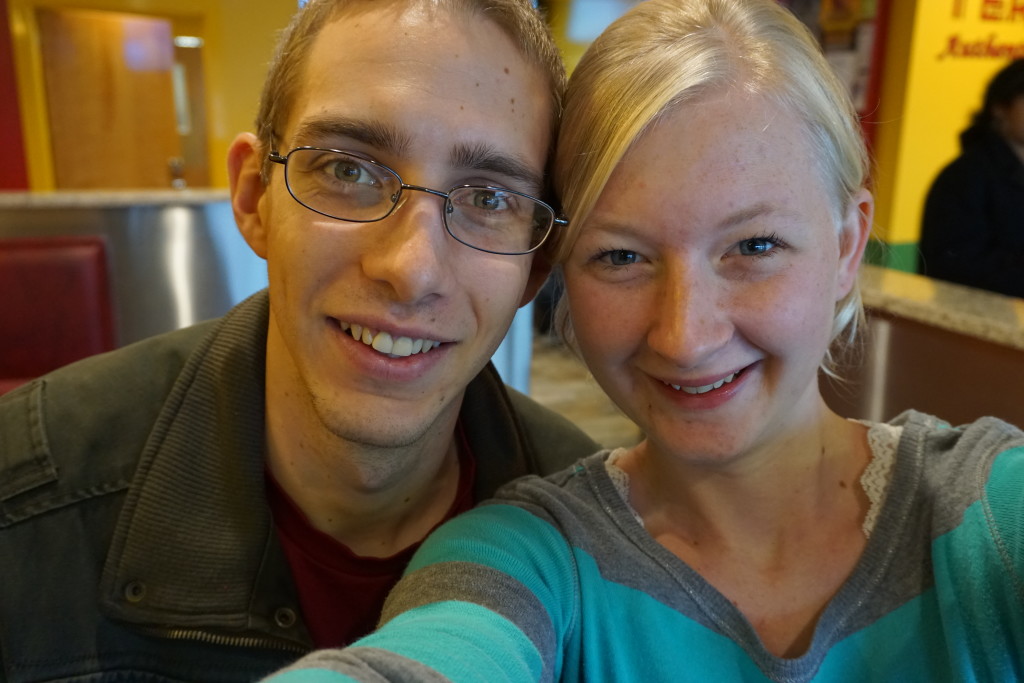 Gathered around the table.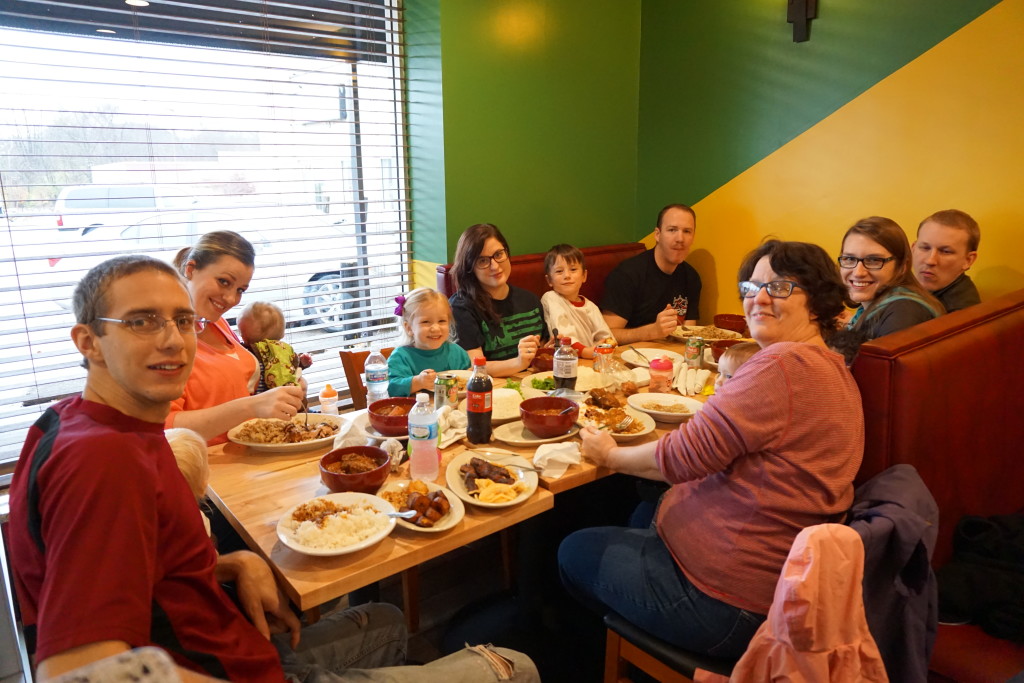 The rest of the weekend consisted of winding down and just relaxing. It was the perfect Thanksgiving "break"! I am so thankful that even though some of my family is very far away, I have family close by. I've never been alone for a holiday, and that in itself is something I should be incredibly grateful for!