It's no secret around these parts that I LOVE to be outside, especially if it is a function with a large group of people. County and state fairs, street fairs, festivals…all of those are some of my favorite things to do. I'm always keeping my eyes open for ones that are in our local area. Usually, these types of events die down and are not as common during the winter months, but I was so glad to see that there was a local Christmas parade and tree lighting in our local town of Fairborn! I was even more delighted to see that Theo was actually not working that day, and that we didn't have anything else on the calendar!
We packed up the girls and drove to downtown. Immediatly upon stepping out of the car we realized that it was going to be COLD. Thankfully, I had brought some extra blankets and had the girls layered up nice and snug. Theo, on the other hand, was freezing cold the entire time. But he was a great sport about it, and we had a blast!
Tera waving at the camera: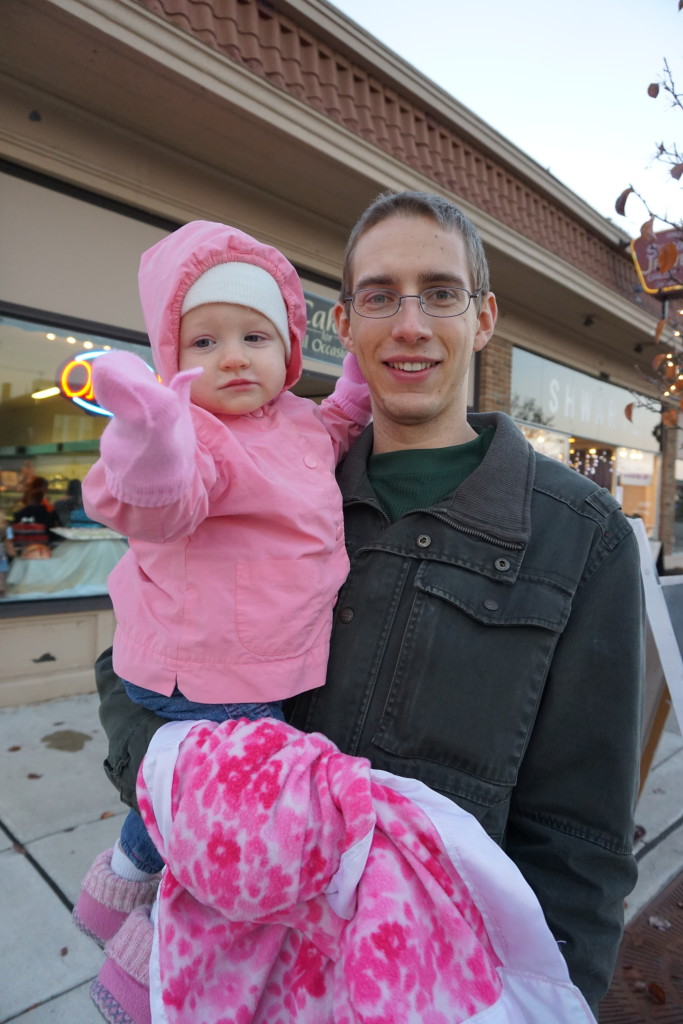 Little Miss and I waiting for the "carriage" ride.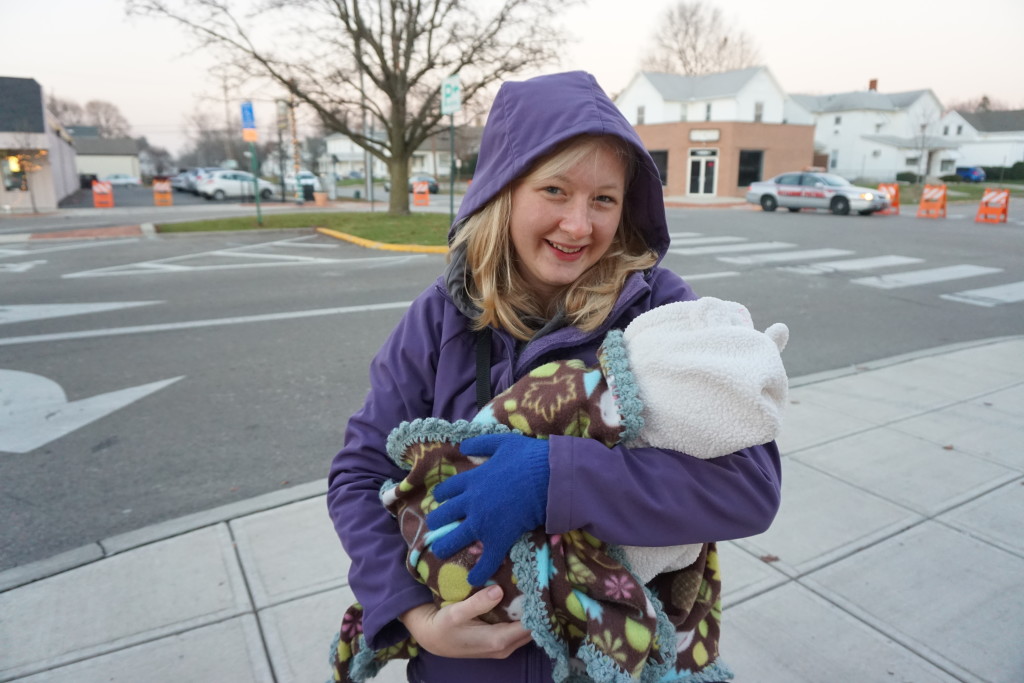 Family selfie! My new camera has this awesome feature where you can turn the screen to make it a selfie screen. So helpful for family photos!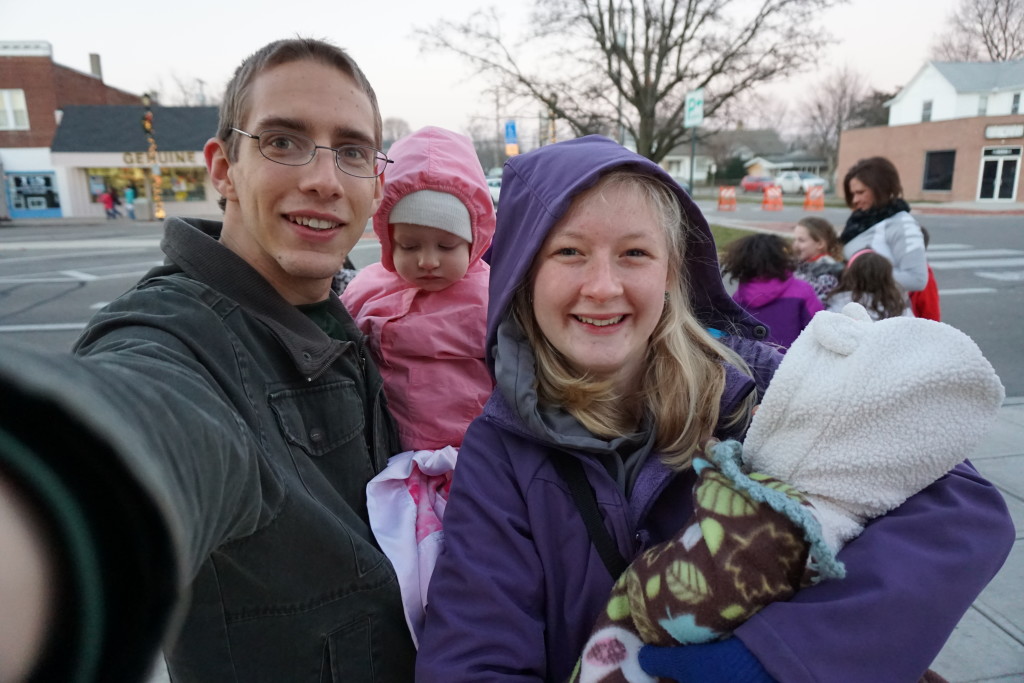 I love the contrast of fall leaves and winter branches & lights.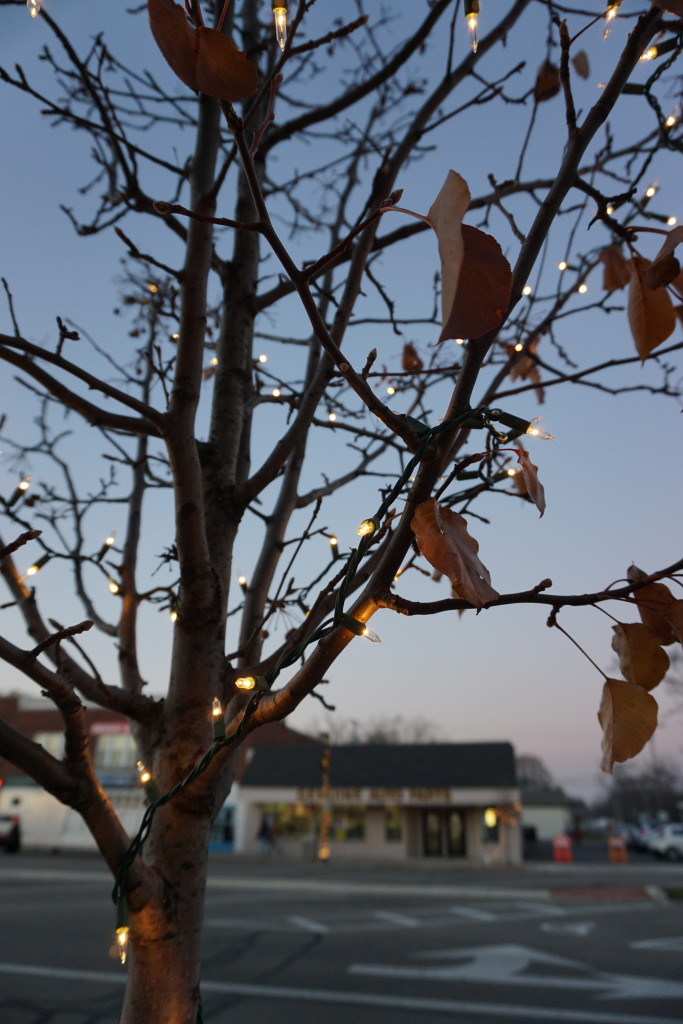 Free carriage rides! While waiting in line, a young girl bounced right over to us and declared, "Well, she doesn't look anything like you!!" (referring to Little Miss). Indeed, young girl. We were kind of taken aback, and then even more taken aback when the mother of said young girl then joined the conversation by saying, "And how long have you had her?". She then went on to declare that she knew she must be adopted.
Theo and I were NOT at all offended by this comment, but we were surprised because we had never received it before! The woman had a very thick accent (Russian? Eastern Europe somewhere?) so knowing she was from a different culture just completely offset any rudeness she might have conveyed. I tell this story here because it was a memorable moment!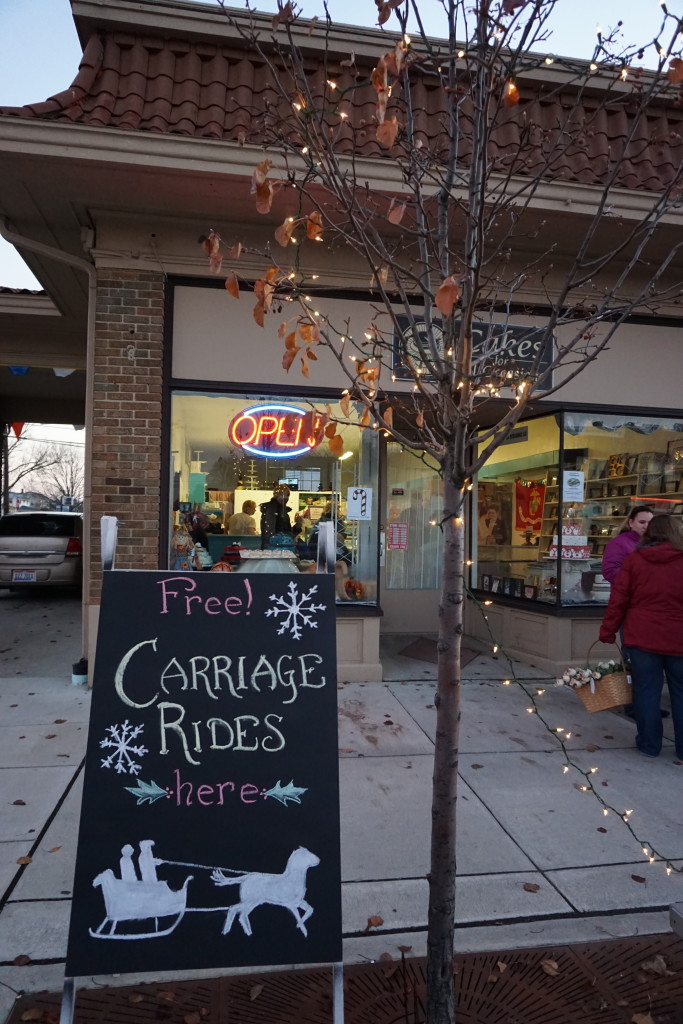 Downtown Fairborn and the carriage ride!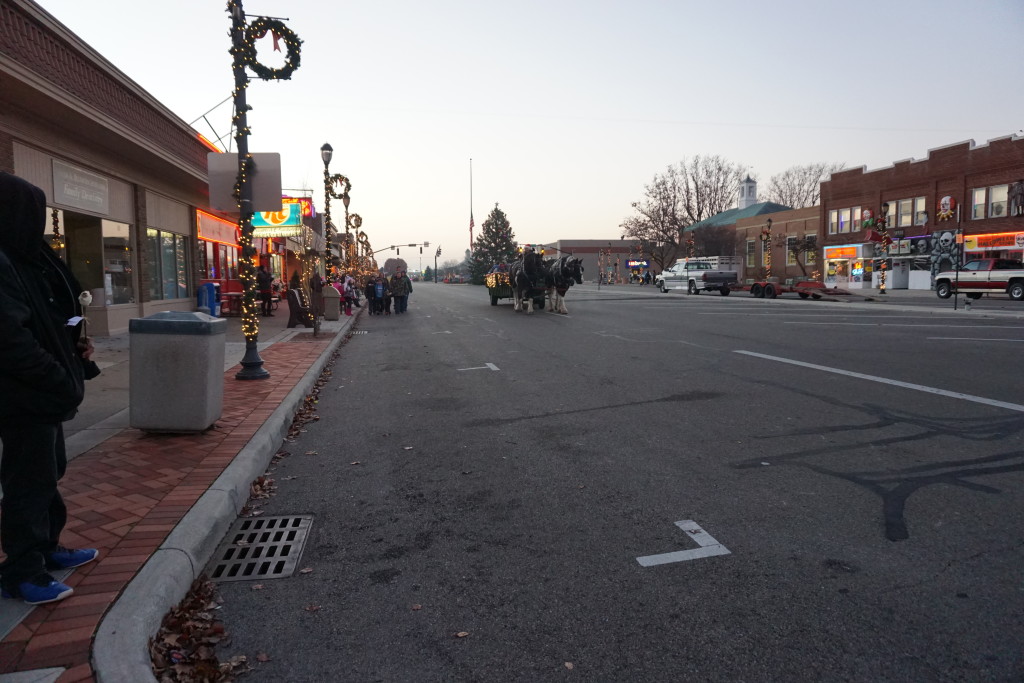 *ahem* The horse-drawn hay ride. Lol.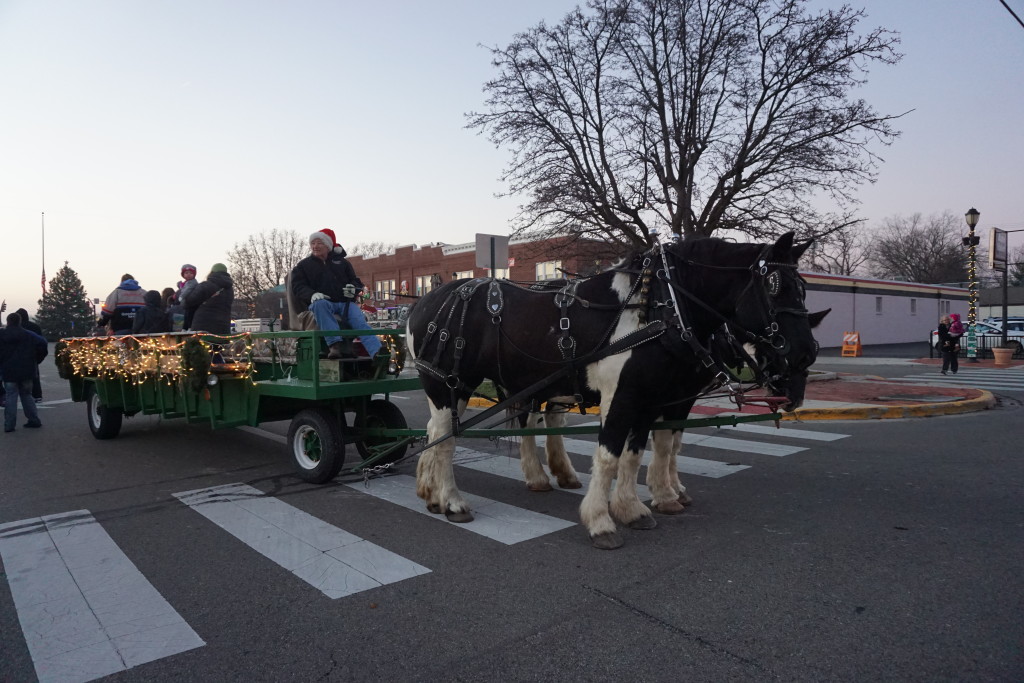 It was SO cold! Here is Tera's serious face for ya: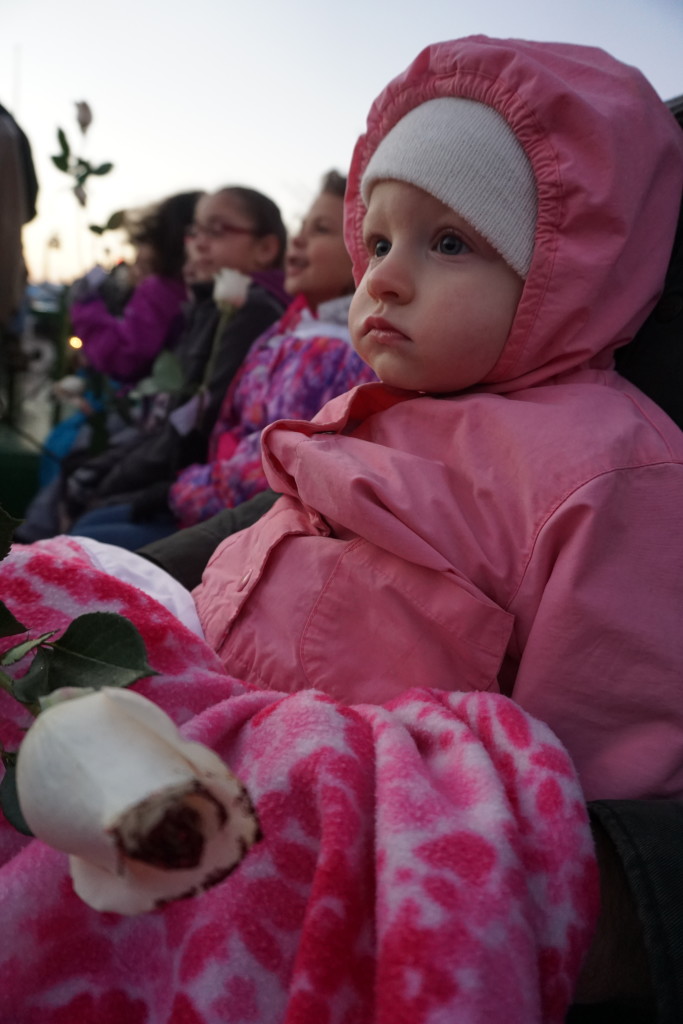 Family selfie! Trying out different lighting on the new camera.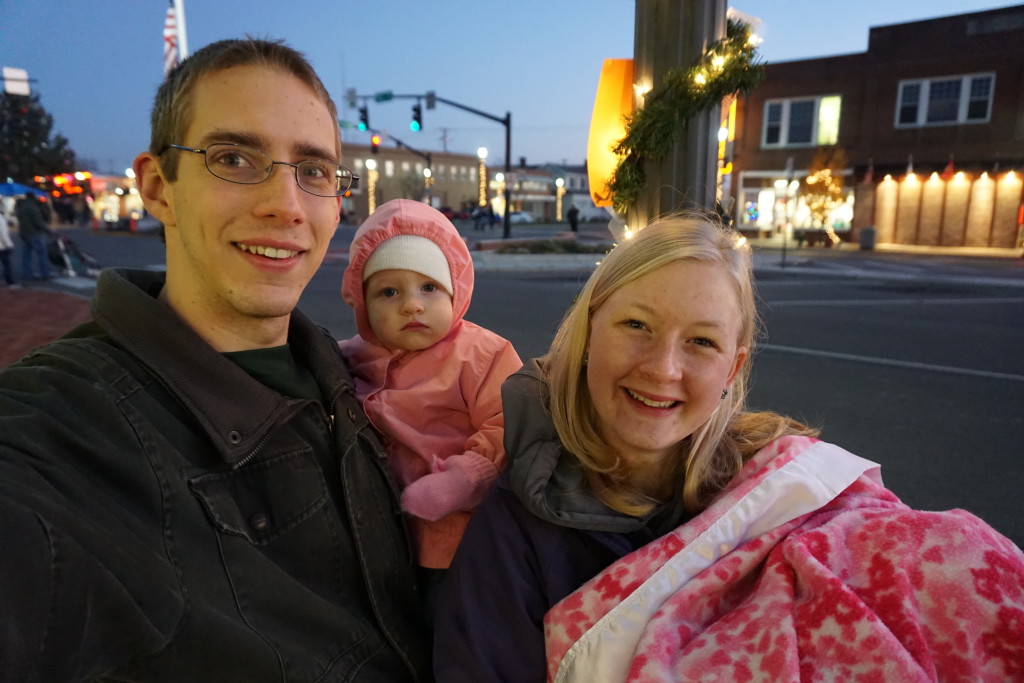 There was a small parade and it was quite entertaining, although we were so cold and each adult was holding a child, so we were both really tired of holding children by the time it was over!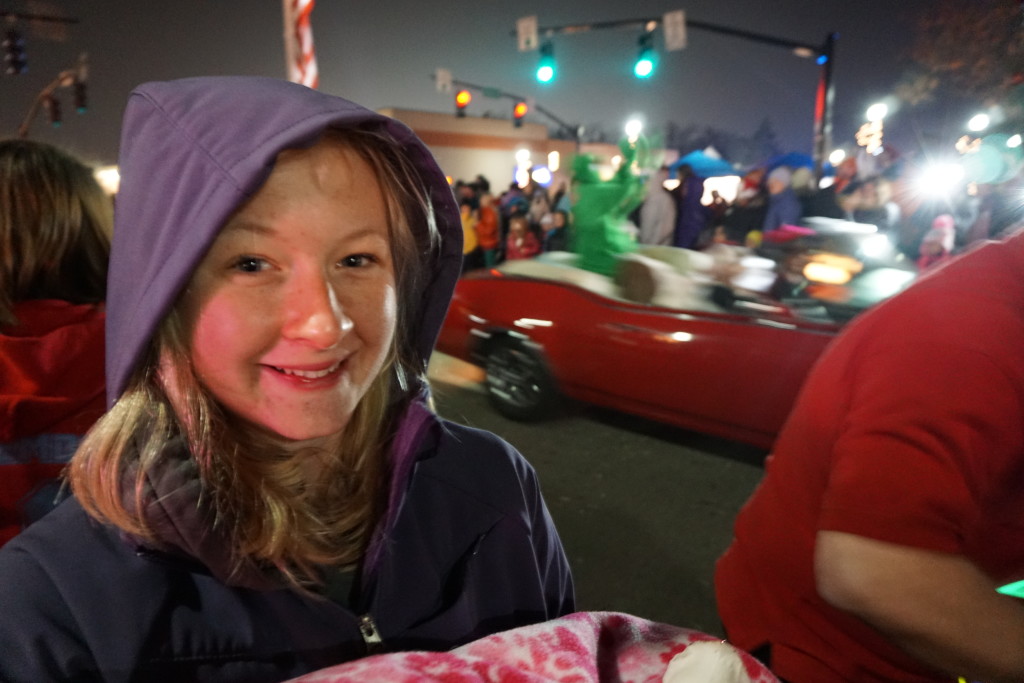 This was so funny. The grand finale was Santa in his sled. He had an elf driving him, and then Mrs. Claus was walking behind the sled! Haha! Why would they make her walk??!?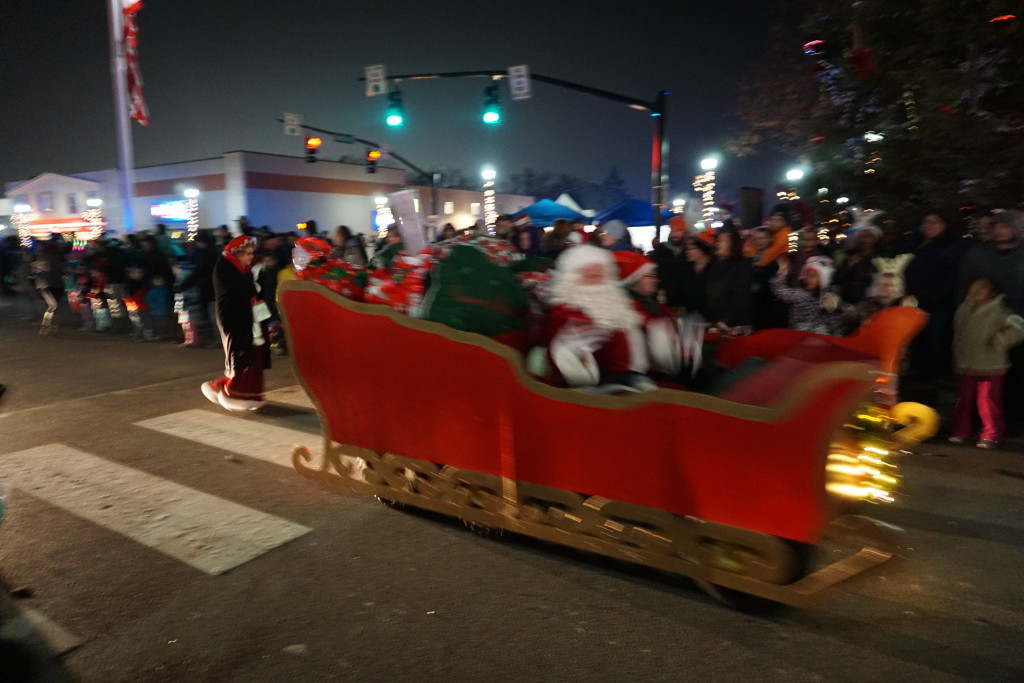 At the very end, Santa lit the Christmas tree! Then we snapped some pictures in front of it and went home to dinner and some warmth!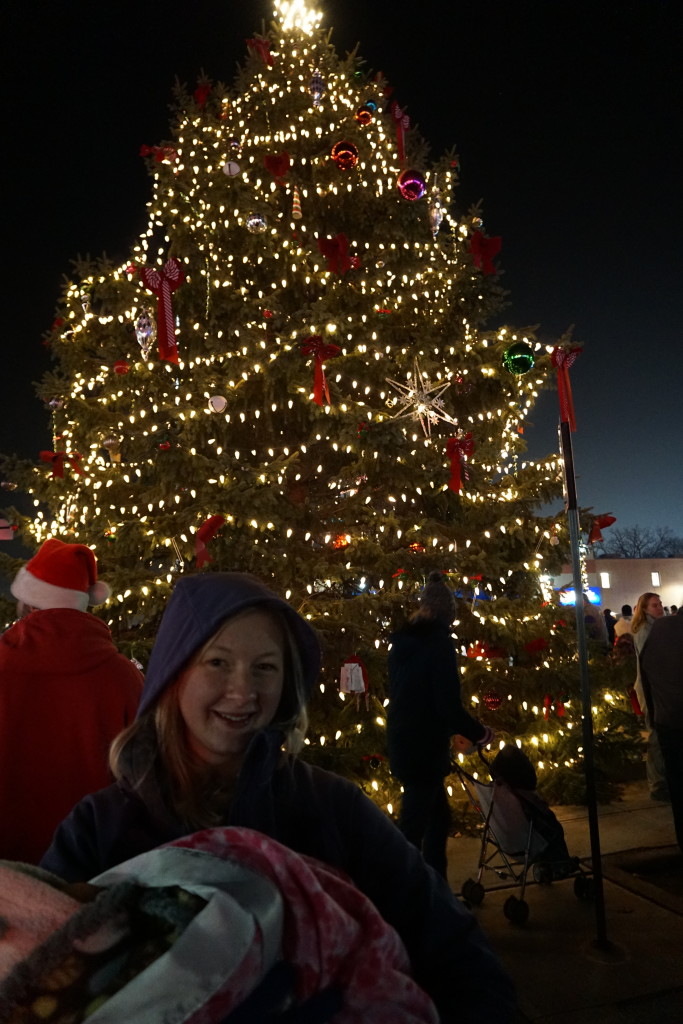 Tera was too busy looking at a dog. And a mascot. And Rudolf with his flashing red nose.
As we left, we walked past the trailer that was holding the horses from the horse drawn carriage rides. Tera was right up on their level, and the horse stuck his nose out and touched Tera! She was delighted (and slightly surprised!).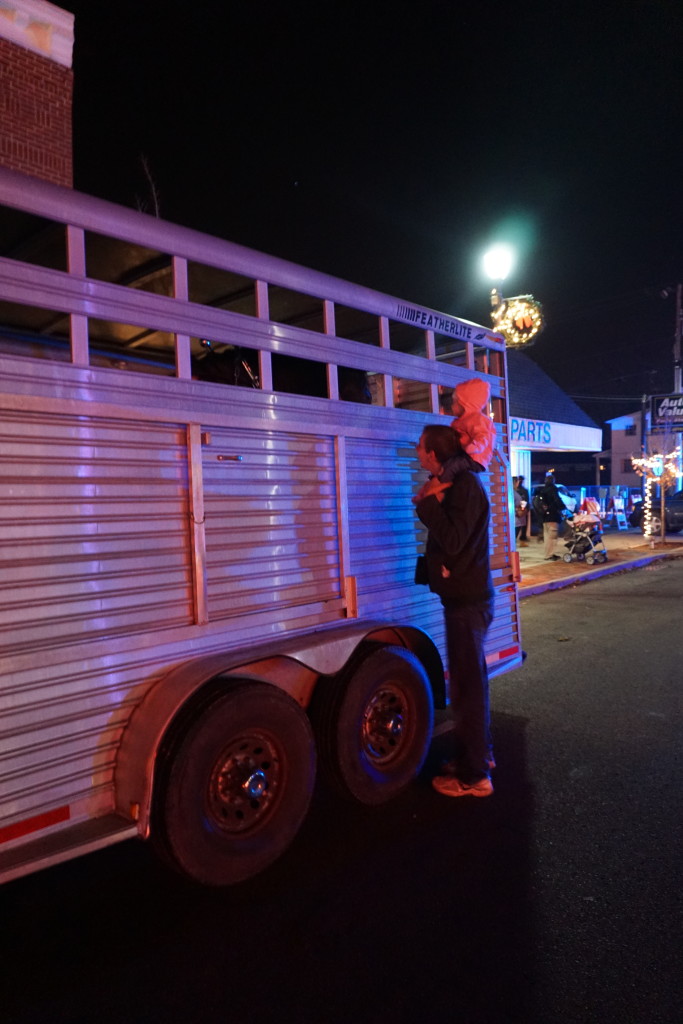 Despite being all bundled up, she was still cold. The funny thing was that Little Miss was the one that cried all the way home. And she was without a doubt the warmest one of us all!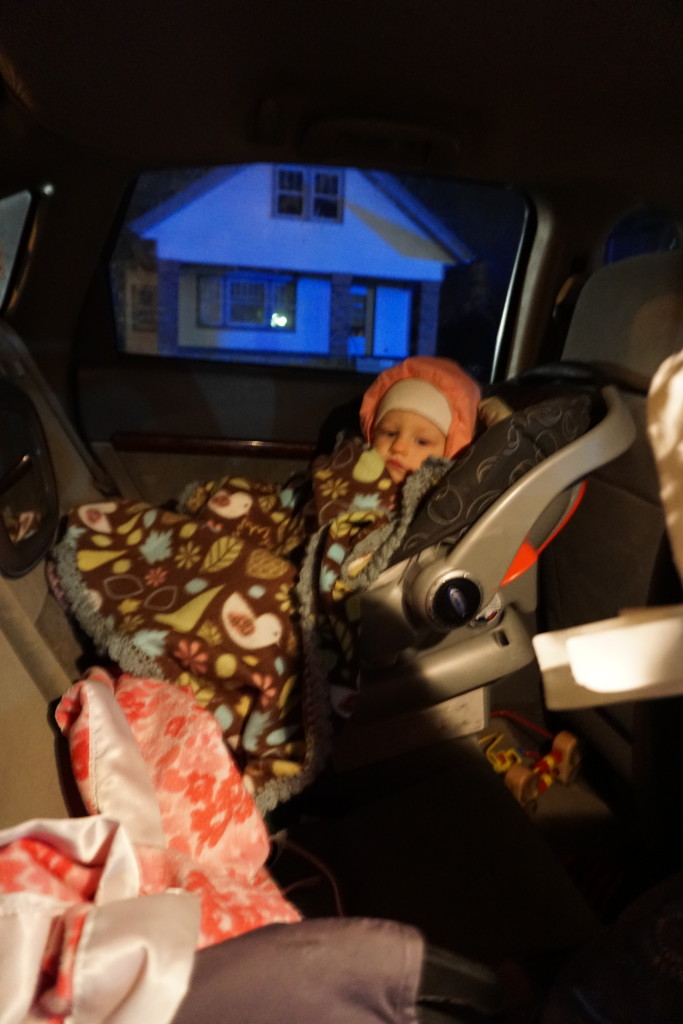 We will definitely be doing that again next year! What a fun little Christmas outing! Thanks, Fairborn!