Happy Monday!
Today's shop feature is Twinzzshop, located right here in the Dayton area!

Two? Two what?!
In feb 2008, my husband and I were shocked to find I was pregnant after being told the previous november it wouldn't happen for us. Then, we got another surprise during the ultra-sound when my doctor asked "do you see what i see?" We had no idea what we were looking at. I saw two "blobby things" and she replied, "well, there are definitely two"… "two? two what?" those 3 words changed my life as we welcomed our b/g TWINS that following august!
They inspired my shop of "TWIN ZZ"s tees for twins and because of our last name, they were the "Twin Z's" in the NICU for a month after their birth.
I remember being at my baby (well, "babies" shower!) and thinking, where is all the cool twin stuff? This is a special thing, but I didn't get anything that really celebrated twins, unless you count the card i got that had "baby" crossed out and replaced by "twins"! I made the first set of twin onesies (my twinzzs) for them at 6mo old, sometime after the "big blur" of having two infants. The onesie was "milk & cookies" then I followed it with "pb & j" and then "peas & carrots" .
I still make them t-shirts that coordinate, like the fireworks shirts they wore to the 4th of july parade this year, or for the disney trip we're taking this fall, so i'm always adding to my shop as they inspire more.
A NOTE ABOUT MY PROCESS
• I imagine a design (usually a twin set!) and hand draw it to create a pattern to trace for future orders (usually on old cereal boxes to reuse the abundant cardboard in our recycling bin).• I hand select each color of every applique from my stock of old t-shirts(which started from my husband's closet but is now my own stash of donated and thrifted tees) to keep my products green! why buy fabric when there are so many discarded ones that are just waiting to be repurposed?
• I use a washable, safe temporary glue to hold the different individual colored shapes I've cut out by hand, in place.
• This is the step that allows me to make these with two 6 year-olds, I HAND STITCH each design. Hand-stitching can take more than an hour for some pieces (the owl ones or ones with a lot of text, you'll see the difference in price which means i need to switch thread colors often or cover a lot of surface area). Hand-stitching not only makes my designs look shabby chic and vintage, but they LAST wash after wash.
Here are some of my creations, with direct links to each one.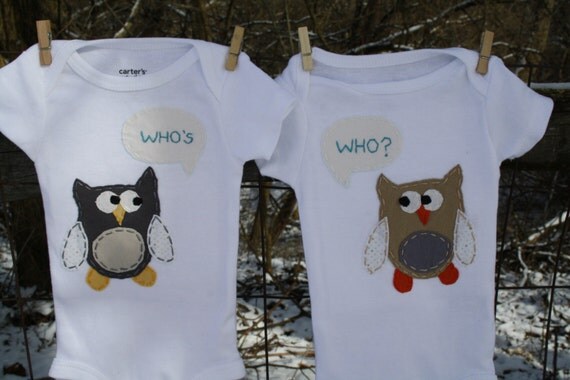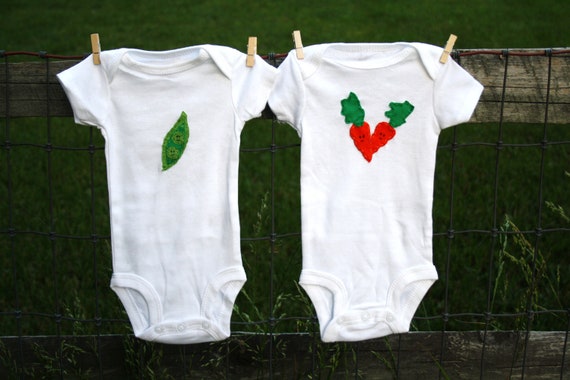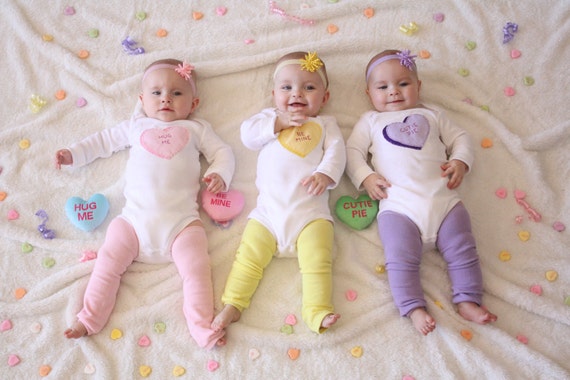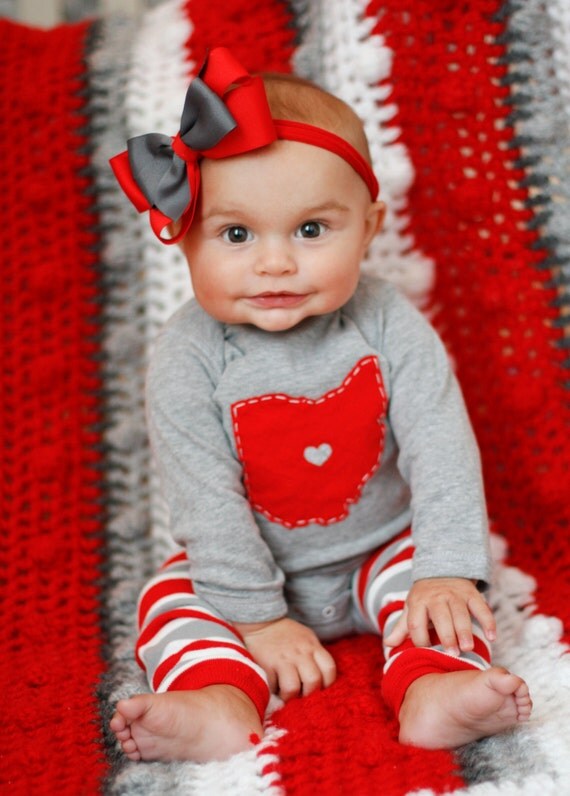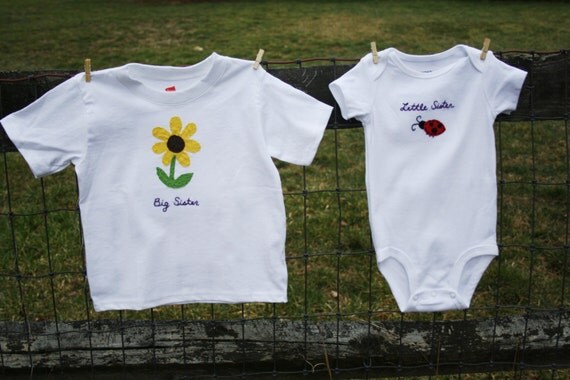 Custom Big Sister/Little Sister set
Any sets can be made in a tee/onesie sets, and custom orders are always welcome!
Please note that the deadline for Valentine's order is Feb. 1st!
Here is where to find me on social media:
Etsy: Twinzzshop
Facebook: Twinzzshop
Instagram: @twinzzshop  (We will be doing a giveaway of the winners choice once we hit 500 followers on Instagram!!)
Annnnnnnddd…..drumroll, please! I have a discount code just for my Glorious Mundane readers! Feel free to use discount code SPRING15 to get 15% off your orders now through June! That's one awesome deal!
________________________________________________________________________
To view other shops that I have featured (and get some awesome discount codes!), click here.
If you would like your shop or small business featured on The Glorious Mundane, please email me at [email protected]