Happy Monday!
I love doing Monday shop features! I truly hope that it not only reaches people who want to buy, but that it helps promote these movers and makers and shakers, who are at home with their kids working hard to create beautiful work with their gifts!
I also hope that if you are stopping by to read this post that you take a look around! I'm a Christian, a wife, a stay at home Mom and a foster Mom! I write about all of the above and so much more!
Today's shop feature is Beauty and Brass!
My name is Jenny Vanzant and I am a wife and mother to three beautiful children. I work full time, but I love creating in my free time. I've always found it so gratifying to make something with your own two hands, rather than just buying it off the rack. I had always done little things here or there for myself and friends & family, but it wasn't until around 2011 when I started looking at my hobby as more of a business venture. In late 2010 my husband and I were both diagnosed with infertility. It completely rocked our worlds and my life had become consumed with doctor appointments, ultrasounds, blood draws, hormone injections and the painful waiting period to find out if all our grueling efforts of trying to conceive had paid off. I turned to crafting as an outlet, something to take my mind off of the possible reality of never having any children. You can read my battle with infertility here. I had begun to accumulate more things than I could wear/use, so I decided to sign up for my first show. The idea of being able to supplement our income to support our growing infertility costs was a driving factor also. My first show was small with a low application fee, so I didn't feel too much would be lost if I failed. The show wasn't a huge success, but I found that I really enjoyed vending. There was something really rewarding about seeing someone find joy in something you had created. So, after that first show…I was hooked. I continued to sign up for other local shows and fairs and eventually created my Etsy shop, Beauty and Brass. Since our diagnosis with infertility, we went on to have a beautiful little girl named Penelope (who we call Poppi) in 2012 and were recently blessed beyond words with twin boys, Sawyer and Walker, in October of 2015. My life is so wonderfully full and I have already begun sharing my passion for creating with my daughter and look forward to sharing it with my sons in the future.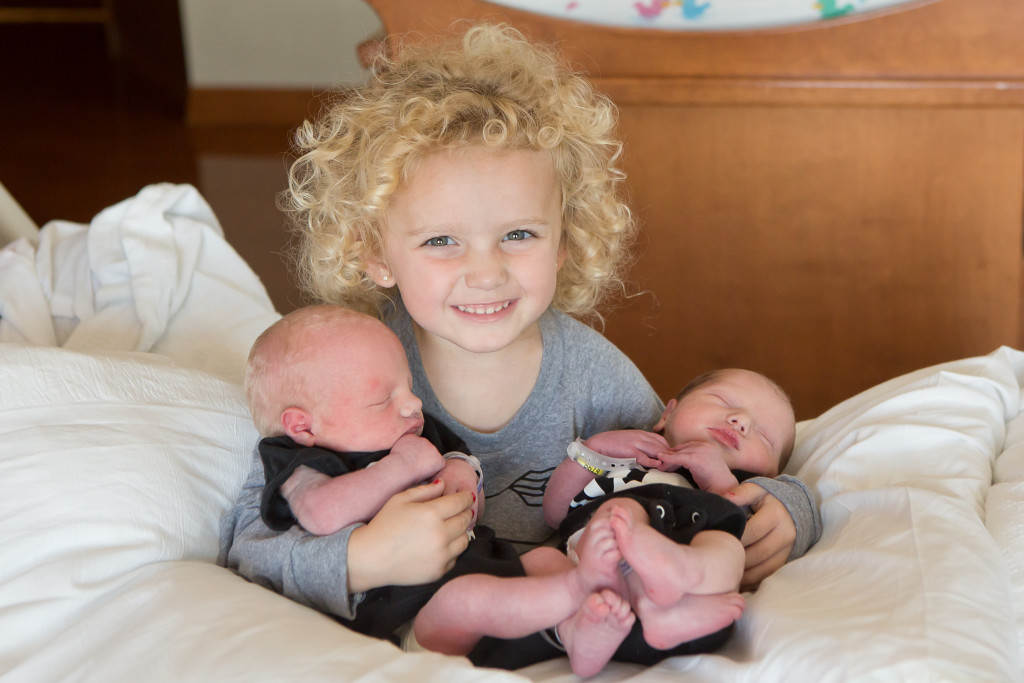 Here are a few of my creations: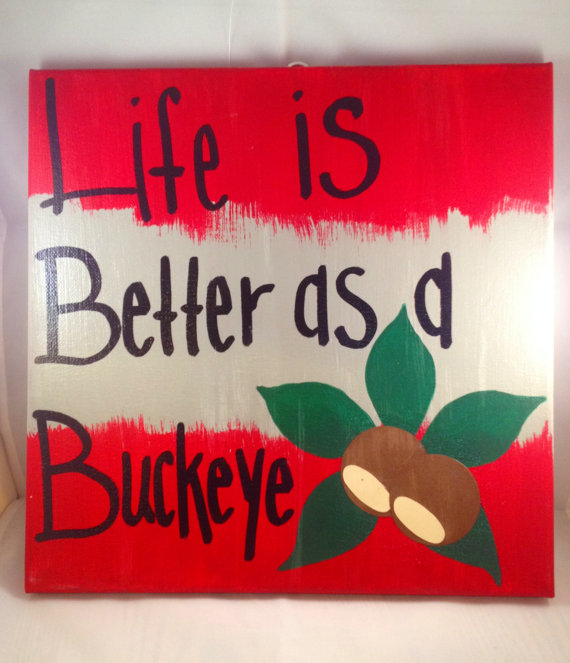 Buckeye Painting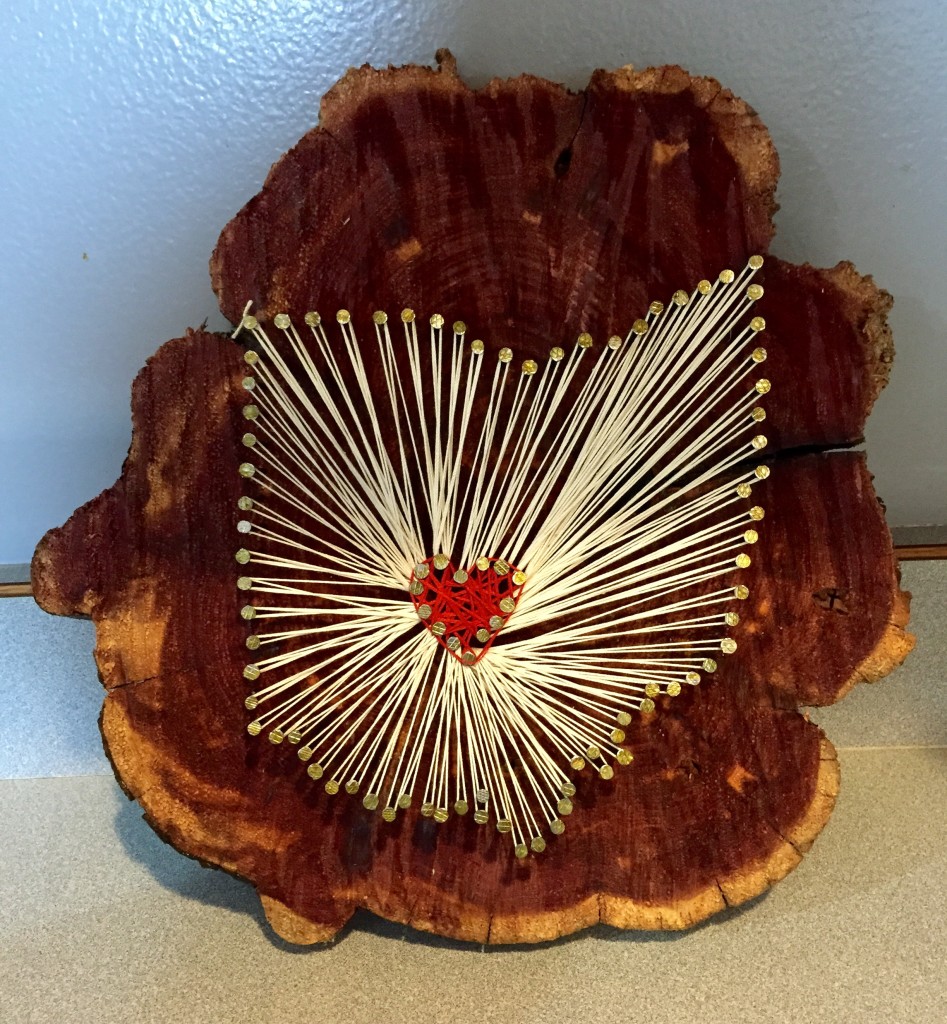 Ohio String Art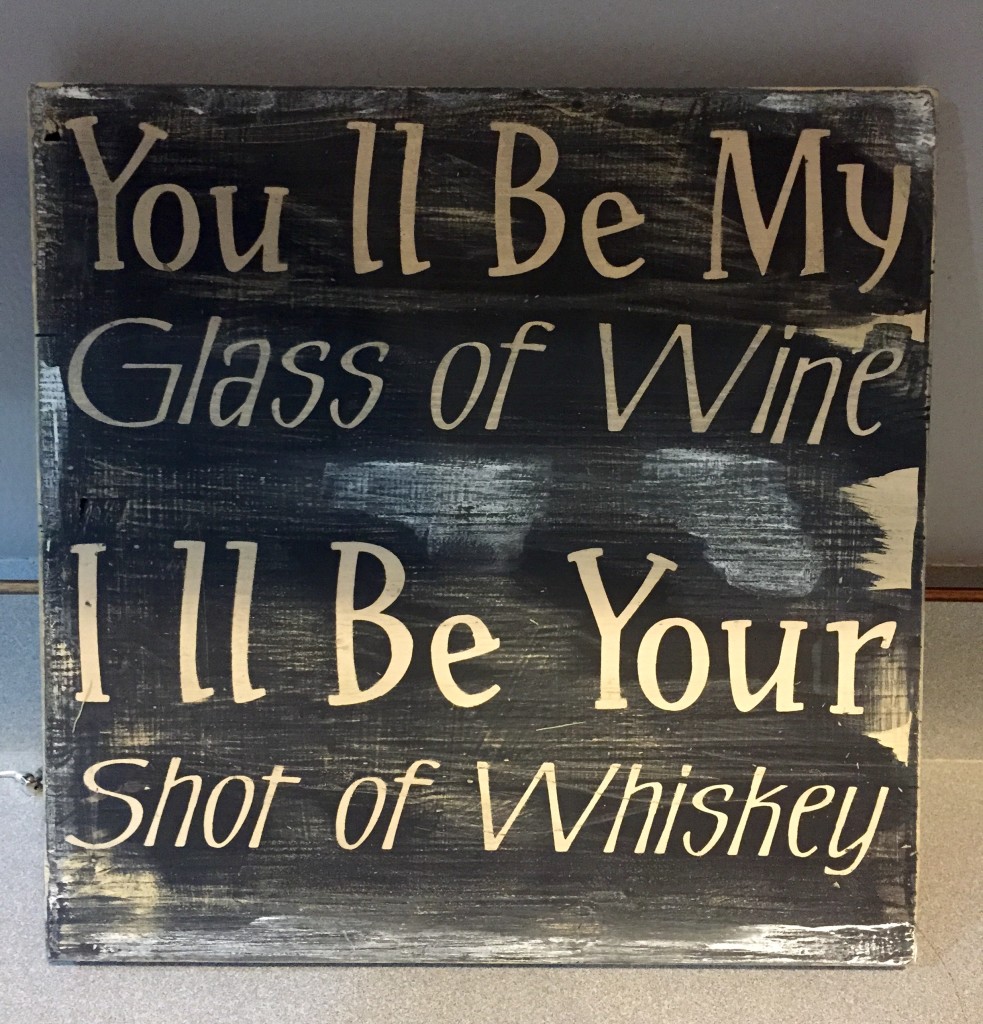 Glass of Wine/Shot of Whiskey Pallet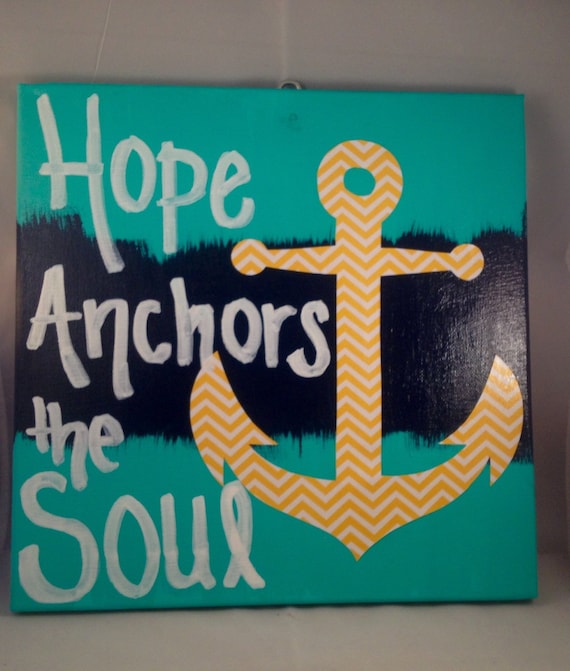 Hope Anchors the Soul Canvas
You can find me and follow me on Etsy and Facebook:
Etsy: BeautyandBrass
Facebook: https://www.facebook.com/HandmadeHomegrown
And just for The Glorious Mundane readers, please take 15% off your order with the code MUNDANE15
_________________________________________________________________________
If you would like to browse through other shop features, click here
If you would like your shop or small business to be featured on The Glorious Mundane, please email me at [email protected]