January has come and gone, and I didn't post a single Life Lately picture dump of Tera!
I think after the excitement of the holidays January always feels so cold and mundane and boring. I really thought I had absolutely nothing to share, but after sifting through all my January pictures, I realize I do have a ton! Be warned: they are mostly ALL pictures of Tera!
One of my January goals was to complete this multi-purpose room. It's Tera's toy room and also houses my desk. It has three doors, a massive window and the staircase so there isn't a great way to fit seating into the room.
Despite the fact that Tera has ALL these toys, she is still choosing to dump out my purse and play with the contents. Figures.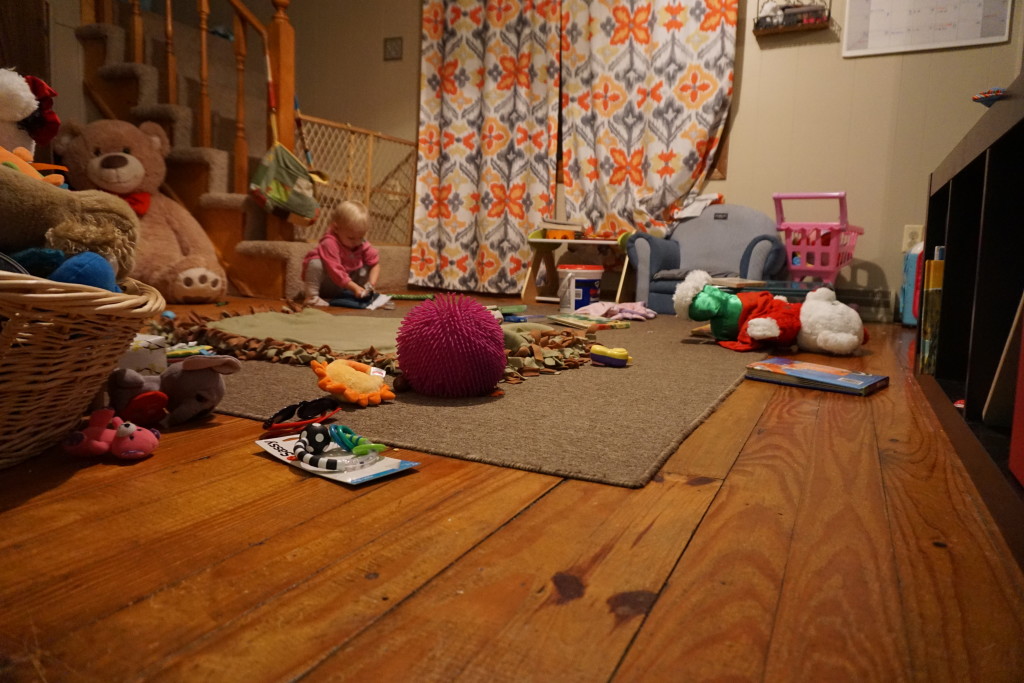 Little Miss turned 4 months old on January 1st. She continues to do well, and seems to have NO developmental delays. I know I haven't shared her story, but this it really is incredible that she has so far had no issues. She's a little fighter, this one.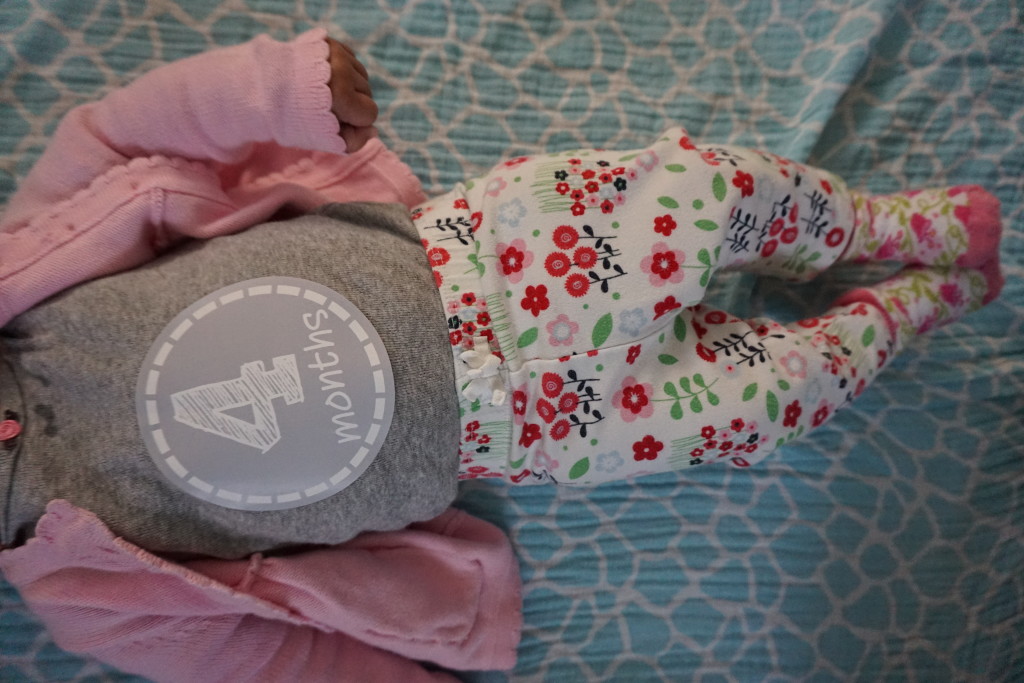 Tera is also just a tad bit spunky. She's SO busy, just busy all the time. Such a delight!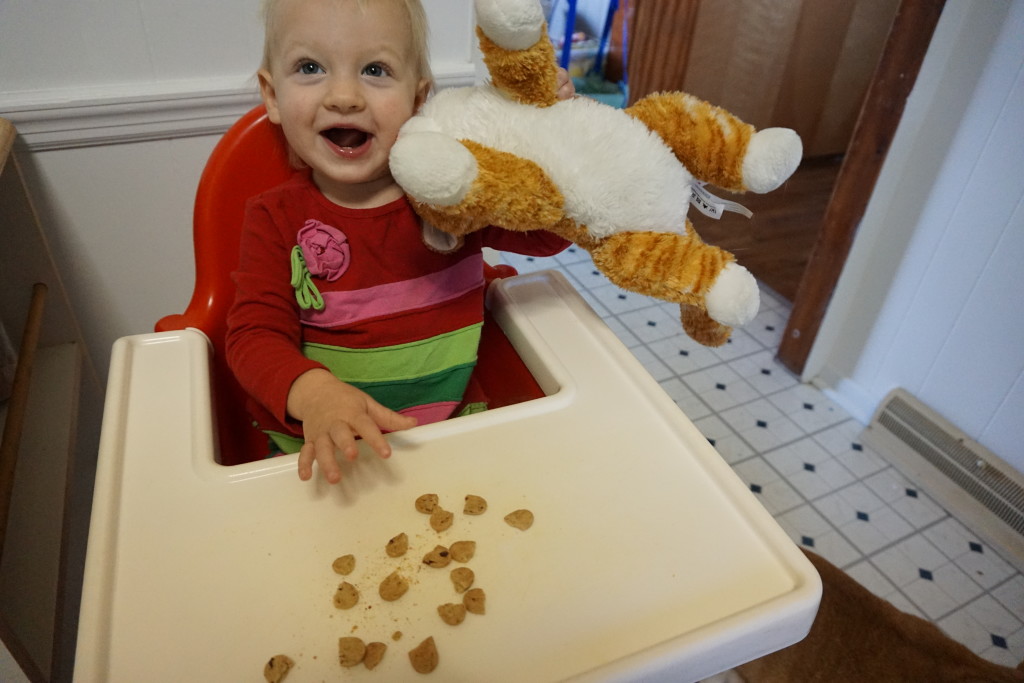 Moose does not find Tera to be delightful, so to each their own.
One day I left with Little mIss for an hour and when I came back I found the house clean and these three playing Poker. Here is Tera going all in…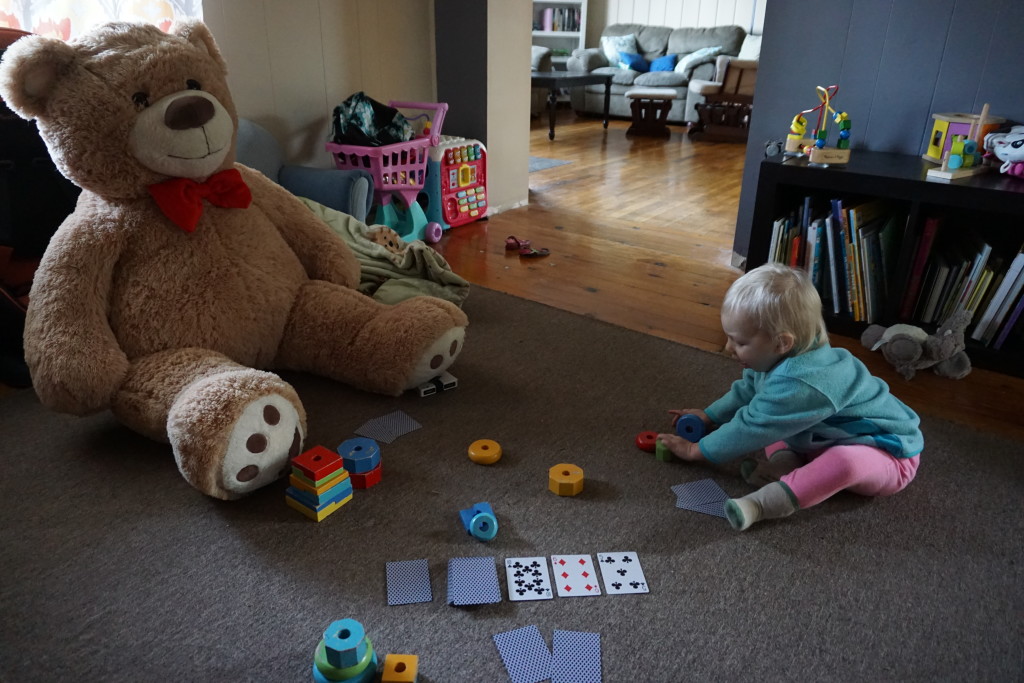 This just makes my heart so happy.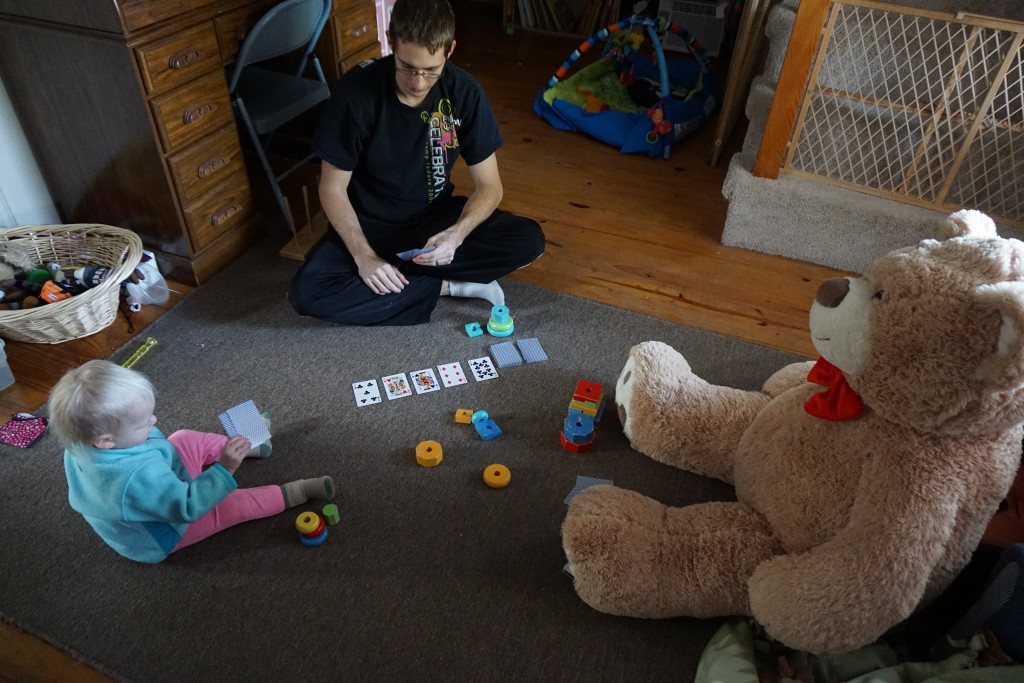 One of the highlights of January was getting to go on a date with Theo!!! We had not been on an official date since the weekend of Tera's birthday at the beginning of August. When we were Up North for Christmas we snatched little bits and pieces of time while someone else was watching the girls, but this was the first legit outing without them! SO REFRESHING. SO NEEDED.
We went to The Greene and got some lunch and then finally watched The Hunger Games!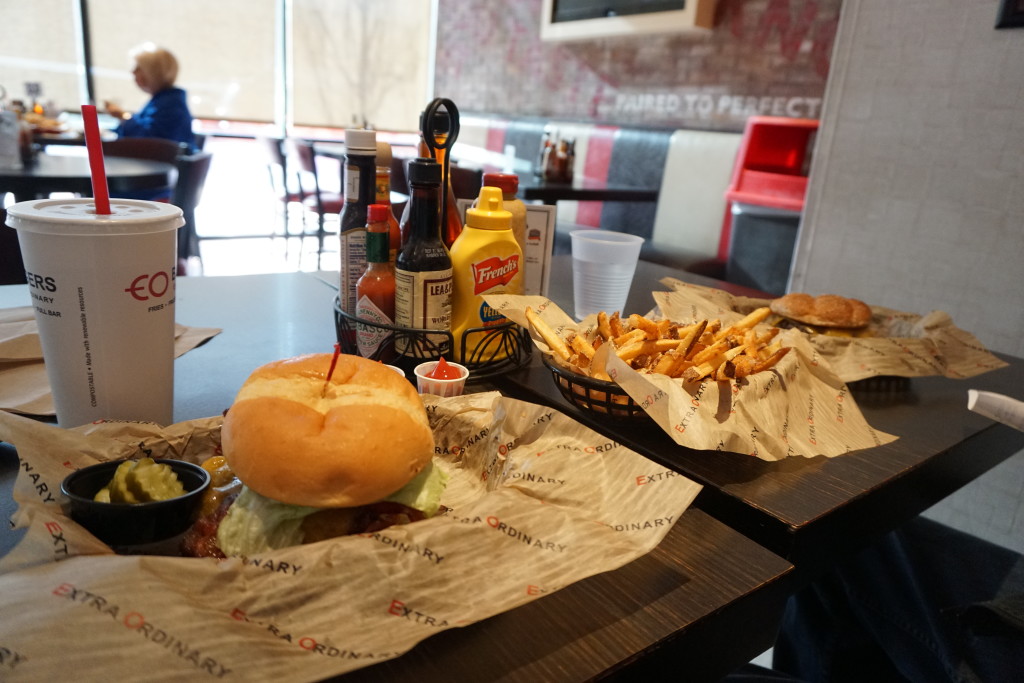 January means LOTS of being inside, with Tera glued to the window watching the birds outside. She loves being outside and honestly doesn't seem to be affected by the cold. It's me that cannot stand to be outside in the cold!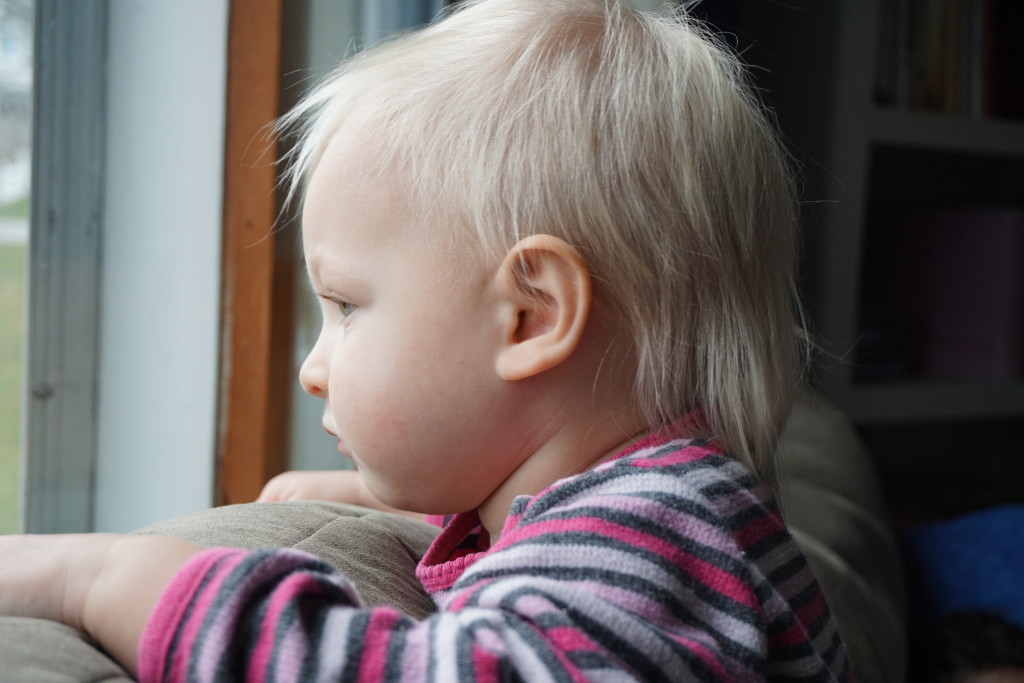 My beautiful girl: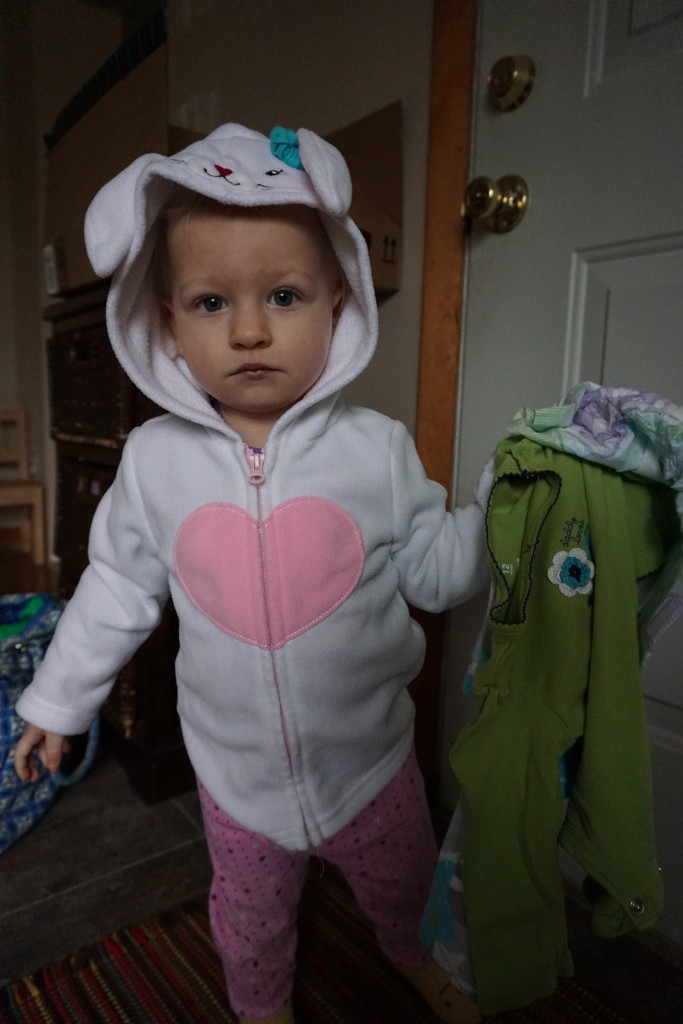 Theo hasn't let the cold stop him and has been working on lots of little indoor projects! I'll be doing an official blog post on the before/after of the playroom in a week, but here is a progress shot: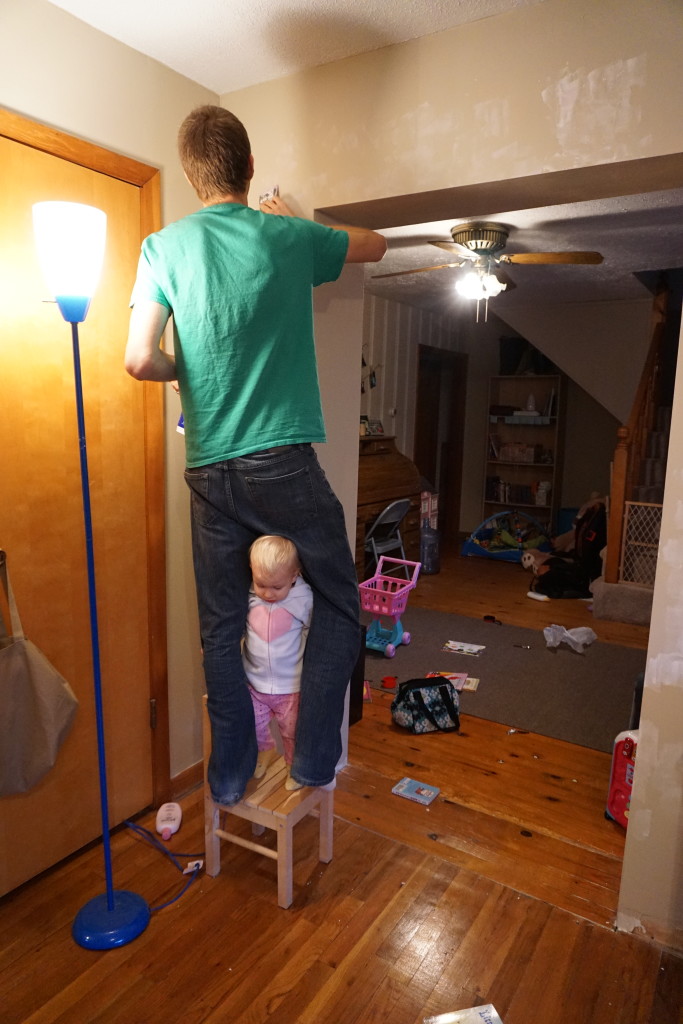 Theo was standing on the chair and Tera decided that she ALSO had to be standing on the chair. Toddlers.
Does anyone else feel just a little bit sorry for their pets? Moose deserves the medal of highest feline patience and honor. If he survives the toddler years.
Here is a super detailed sneak peak of the playroom/multi-purpose room! I cannot wait to show the before/after pictures!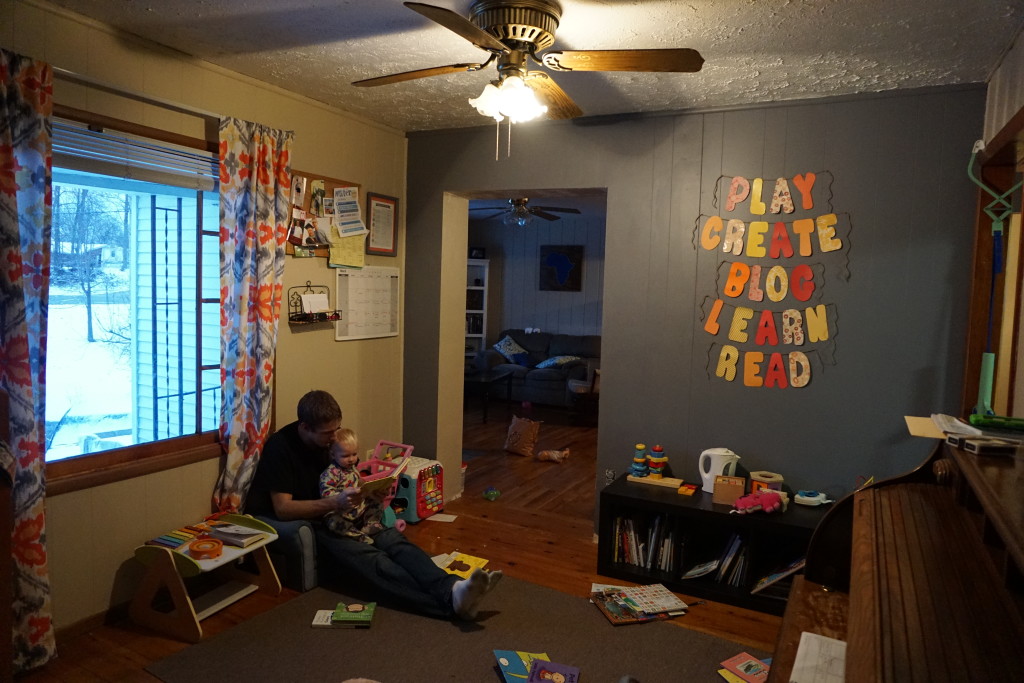 January brought along two snows and Tera LOVES playing in it!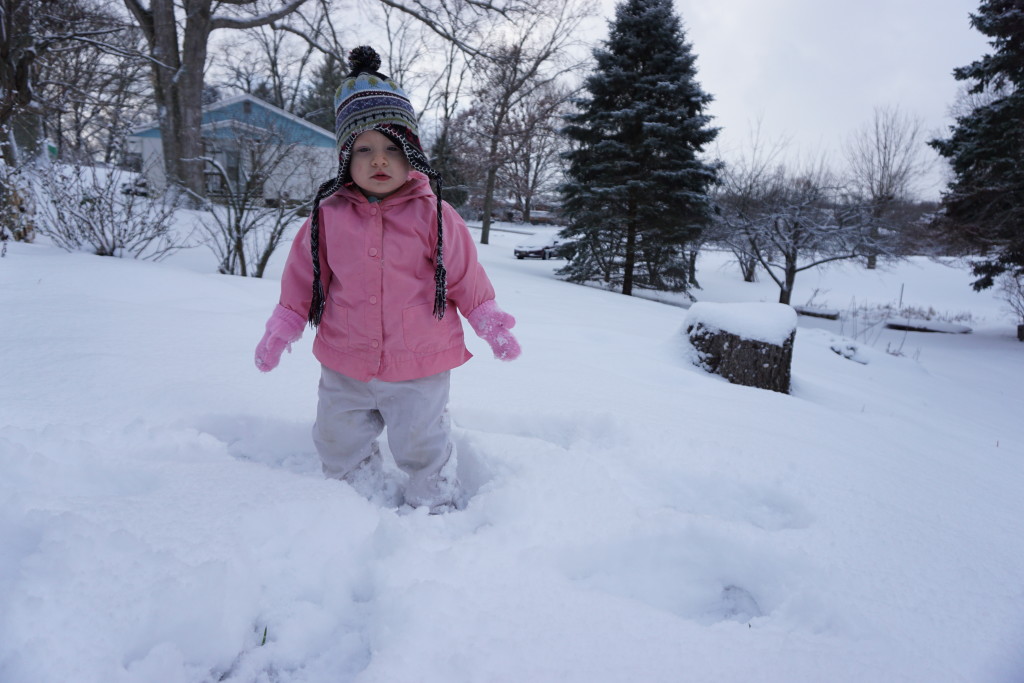 She wasn't too sure about it at first, and she had a hard time walking in her boots, so she just stood there and took it all in.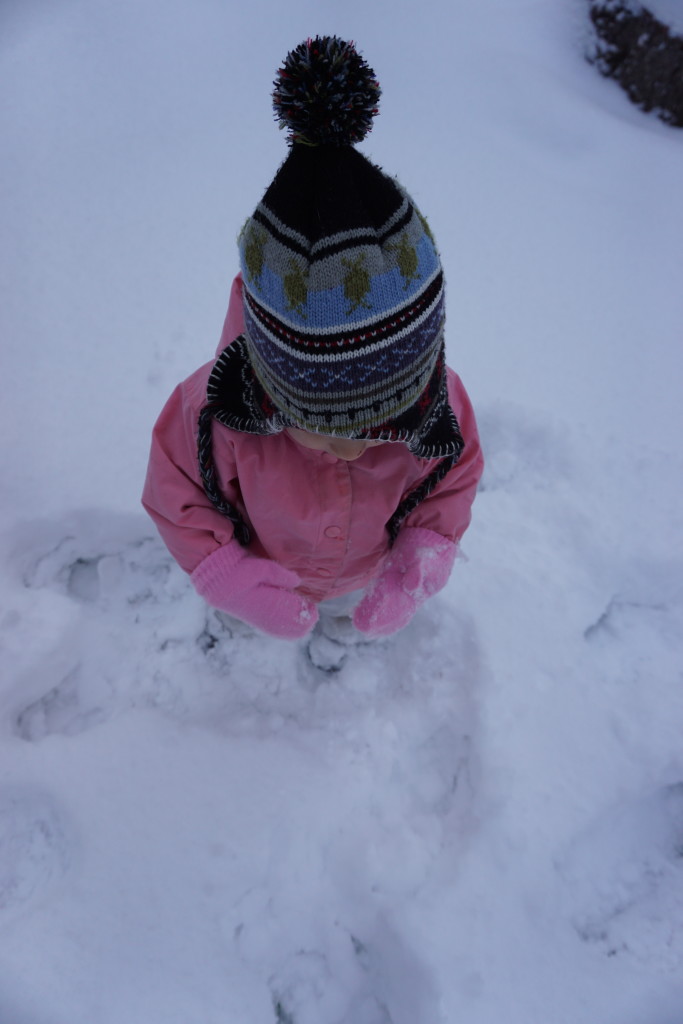 Then we got the smiles!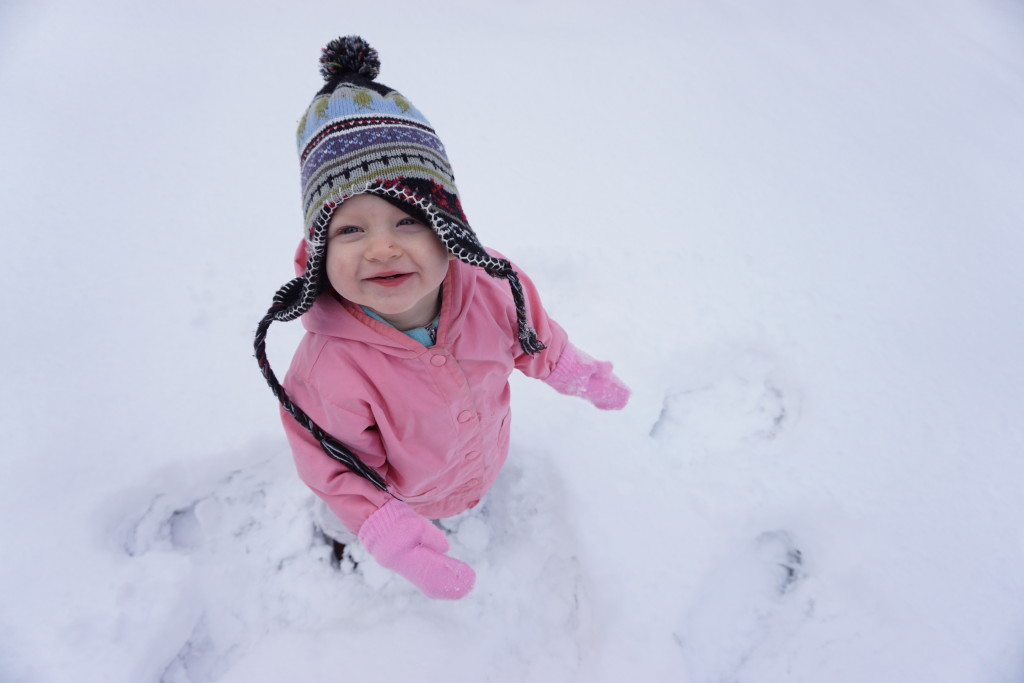 Theo pushed her down our hill on a trash can lid!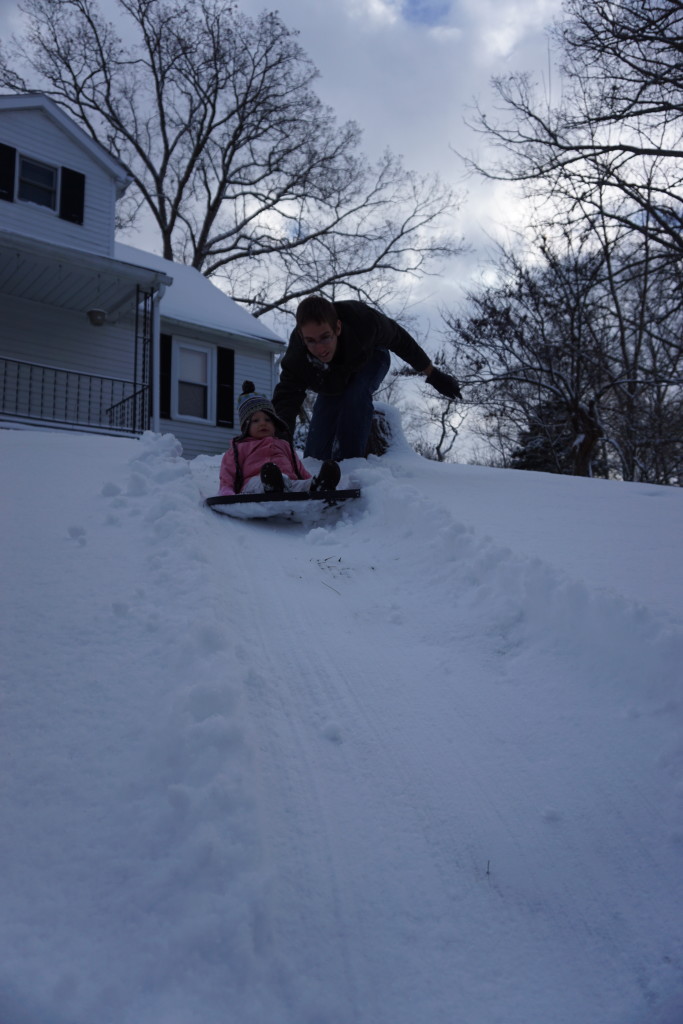 She really wasn't sure about that!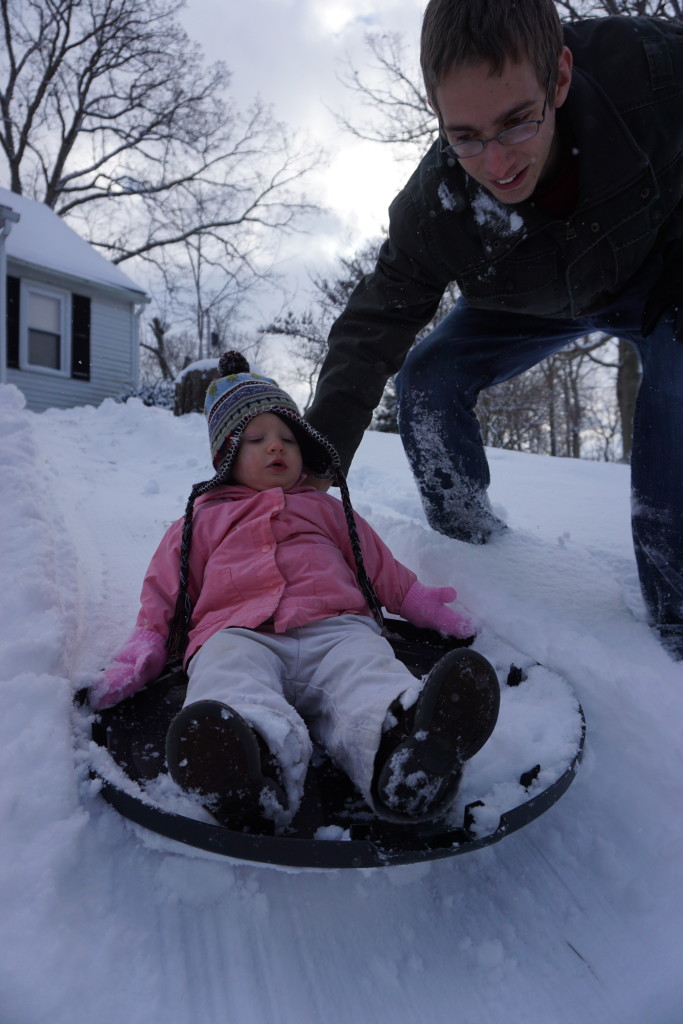 Love this girl. Yes, she did have a scratch on her nose from Moose. But I will say that she deserved it.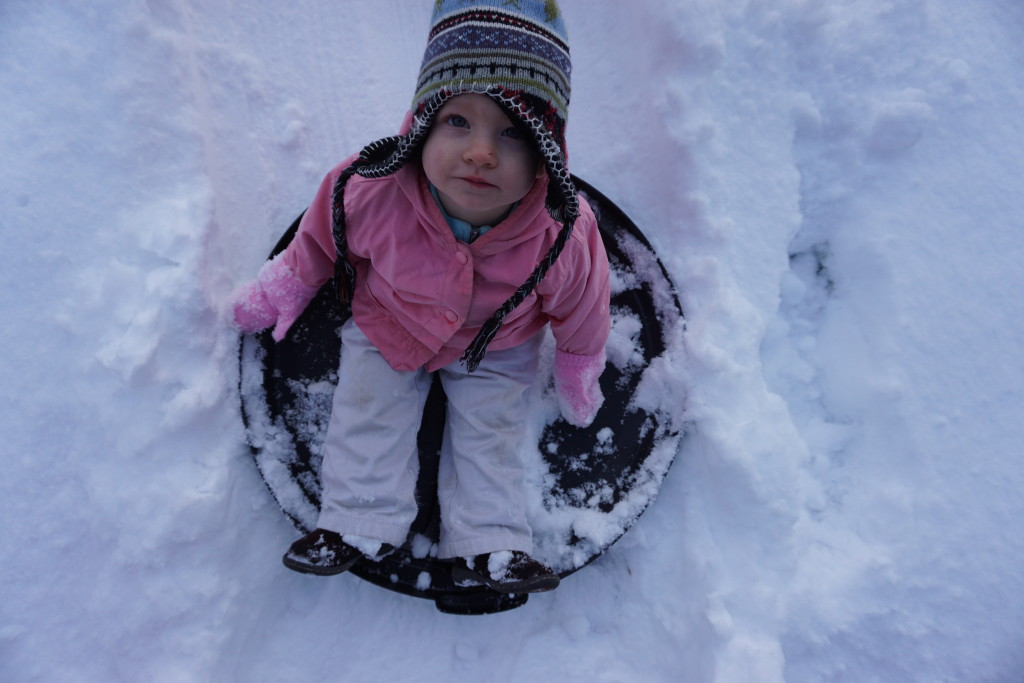 I absolutely love this age. I am so thankful that I survived through Tera's newborn stage and lived to learn that I just don't like that baby stage. Now the toddler stage? So far I'm LOVING IT! Sure, she has ridiculous tantrums and I know I'm super lucky to have such a good toddler. But I cannot get over how fun it is to watch Tera soak up information like a sponge! Those little busy legs keep me busy, too!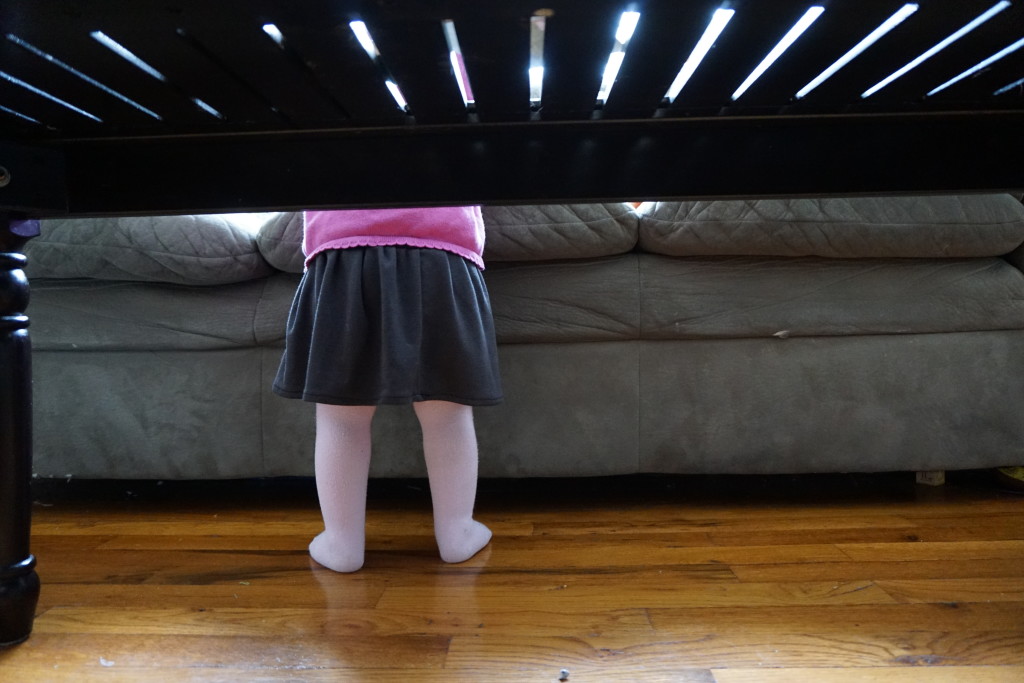 She has started trying to put diapers on her doll and her stuffed animal. It's the sweetest thing.
On this particular day I had Tera helping me get ready for dinner by putting the cut sweet potatoes into the bowl. This scenario lasted all of two minutes, but I was so glad for her help and I had a little glimpse into my future with a busy little sous-chef.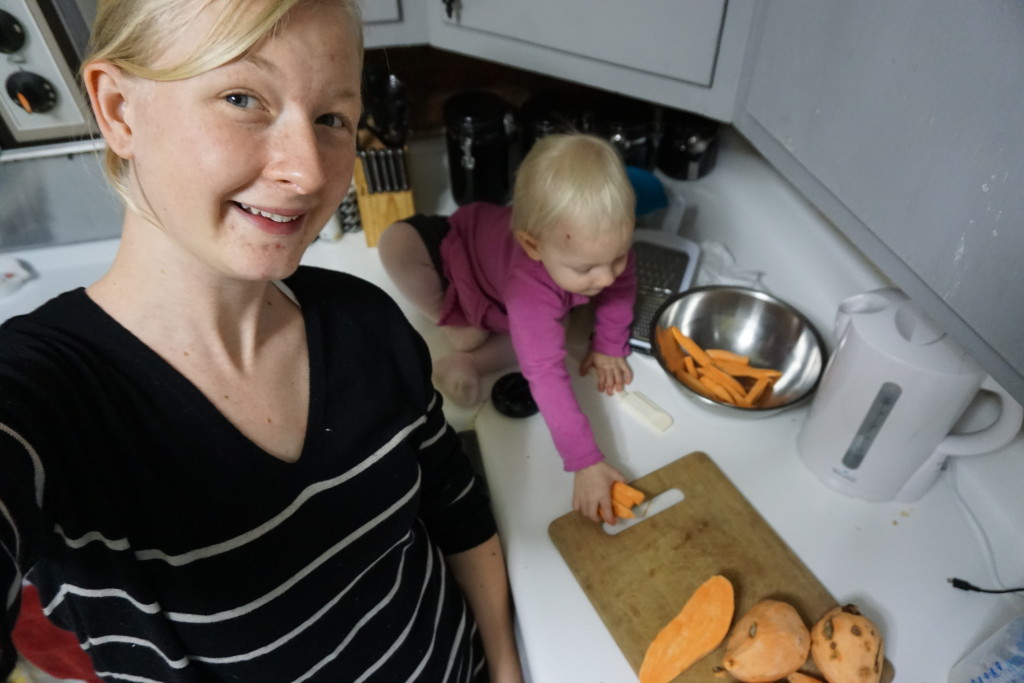 Have I ever mentioned on here how much my Aunt Natalie helps me out with the girls? Almost every time Theo works a 24, Aunt Natalie comes over after work and helps me get through the dinnertime/bedtime routine. One Saturday night Aunt Natalie found out about a kids night at the Boonshoft Museum in Dayton, so we decided to take the girls.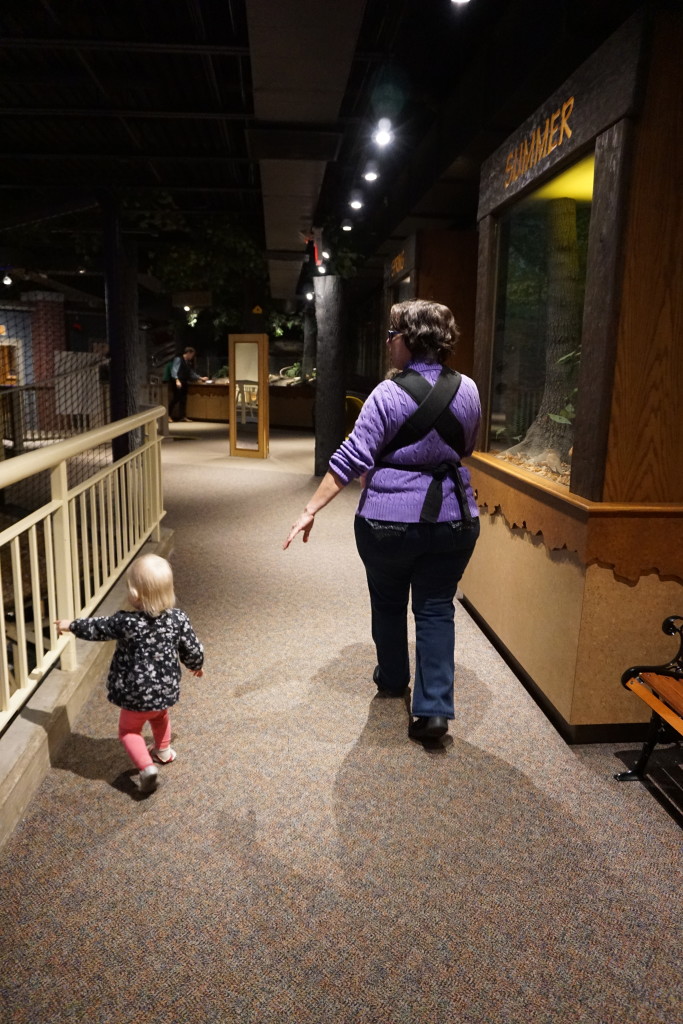 They had pizza and soda for dinner, and then the kids were allowed to roam the museum for the rest of the night. They also had an open "zoo" and we stayed there until 8 (Tera's bedtime) to get into the "petting zoo". Tera loves animals and I did not want to miss that opportunity!
Here we were killing time before we got into the "zoo".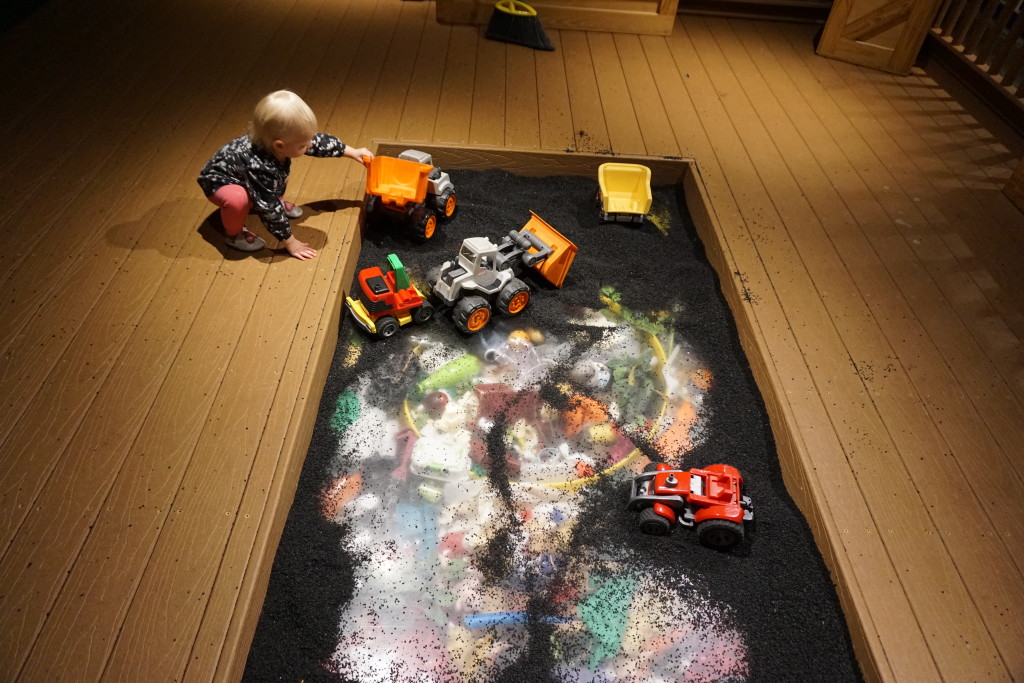 I keep calling it a "zoo" because I was a little bit disappointed by that description. Several animals behind the glass was a little bit more accurate. Tera stood here and watched these foxes for a few minutes. Apparently, they also watched her.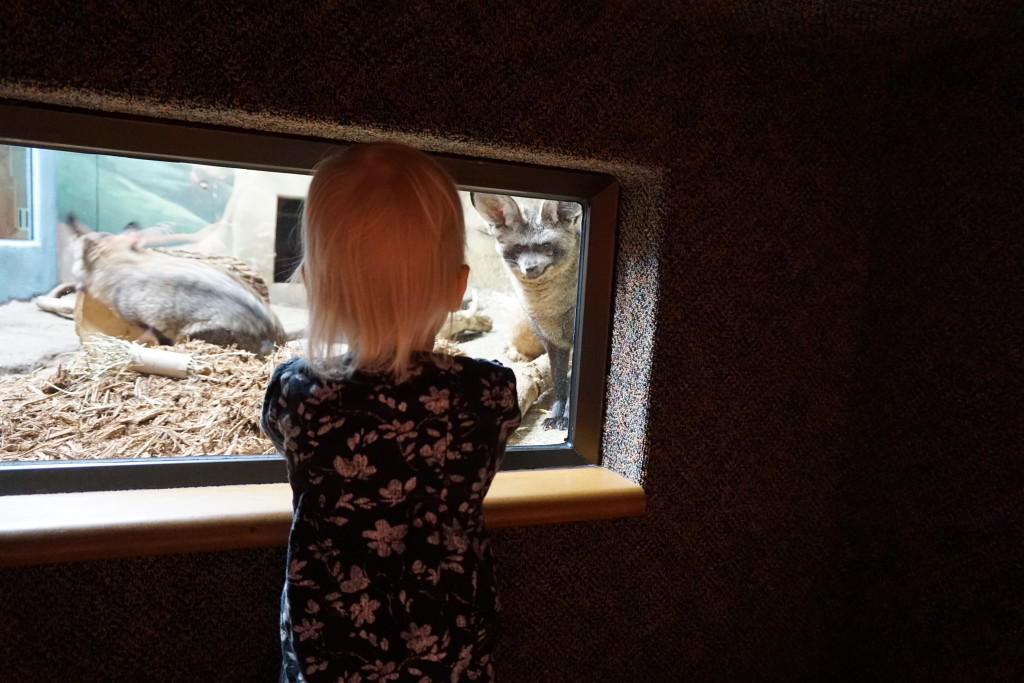 But she apparently found that creepy fox rather boring because she was much more interested in these fish.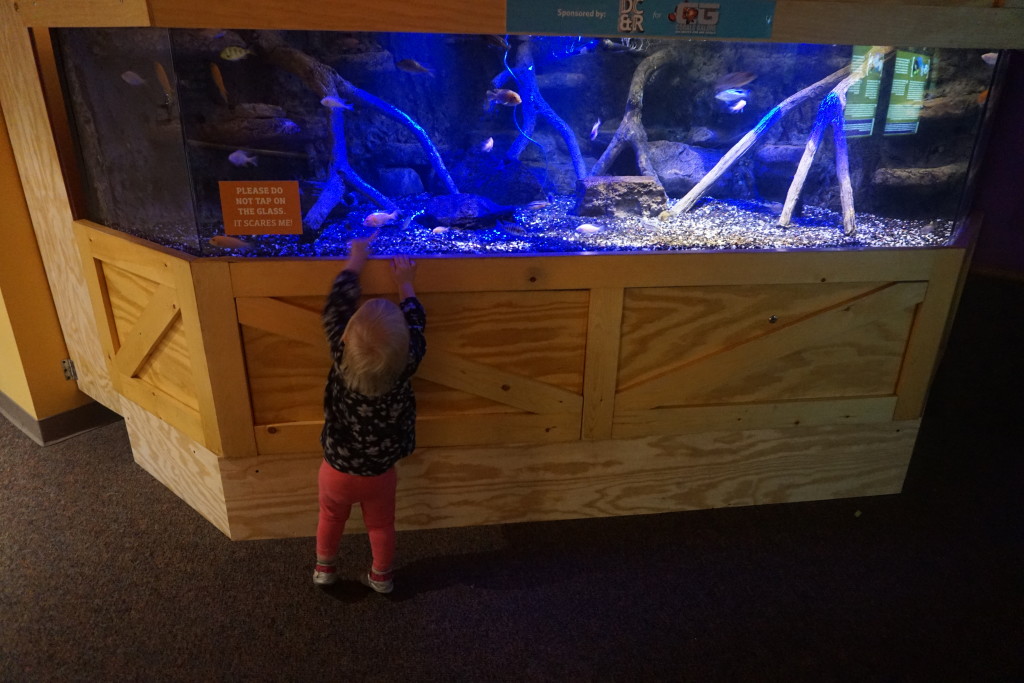 We finally got the "petting" part of the zoo and it was a museum worker talking all about an armadillo, a turtle and a cockroach. The children were welcome to touch them.
I think if Tera had been 10, that would have been awesome, but since she is not even two those animals didn't even look like animals to her.
Overall, the night was a total success and I think I will be taking Tera back to that museum!
Tera has chosen these three animals as her babies and she carries them pretty much everywhere.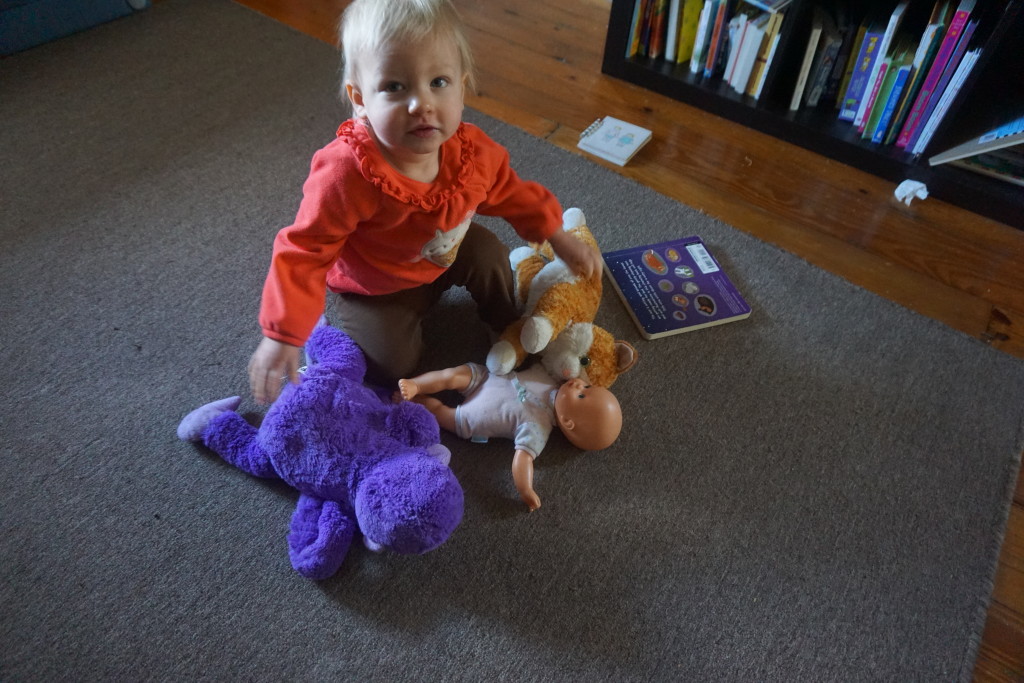 I usually find one of the above creatures in the carseat, the bouncy seat or the bumbo seat.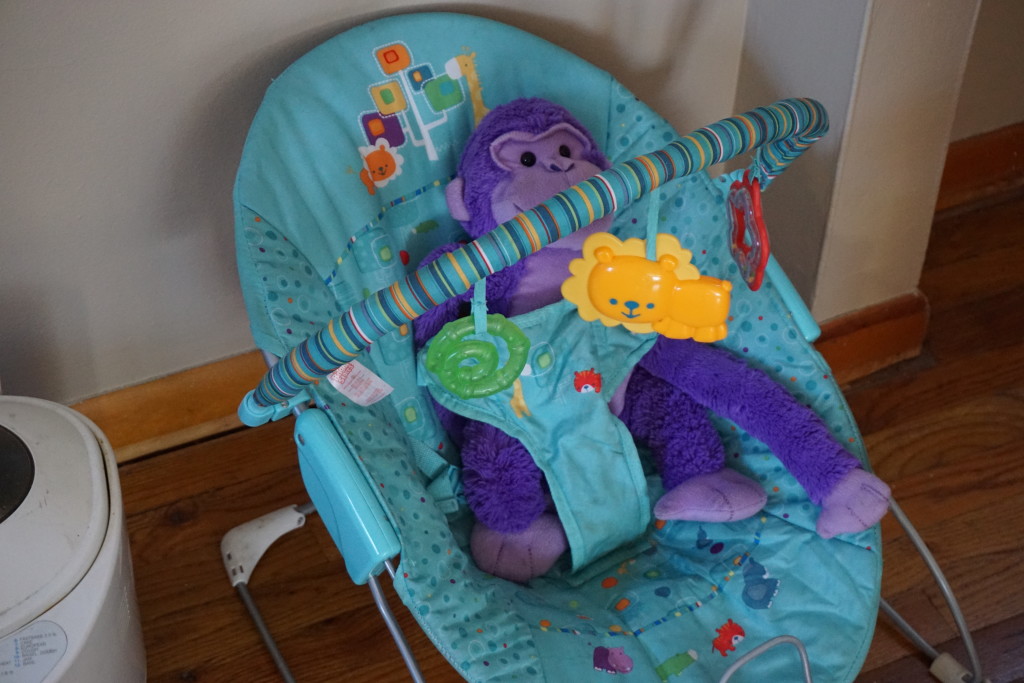 She also enjoys playing in the space heater box.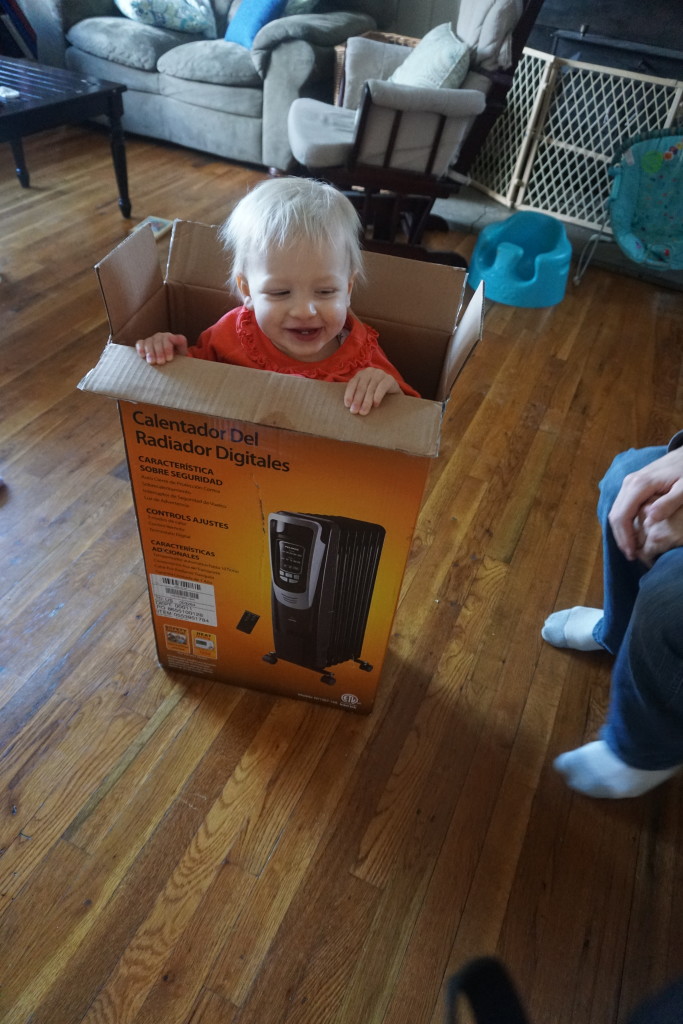 Little Miss LOVES the johnny jumper, or anything that keeps her upright. Girlfriend HATES being laid down on the floor and is not a fan of entertaining herself. Heaven forbid I have to put her down to do the dishes or go to the bathroom or feed Tera lunch or something.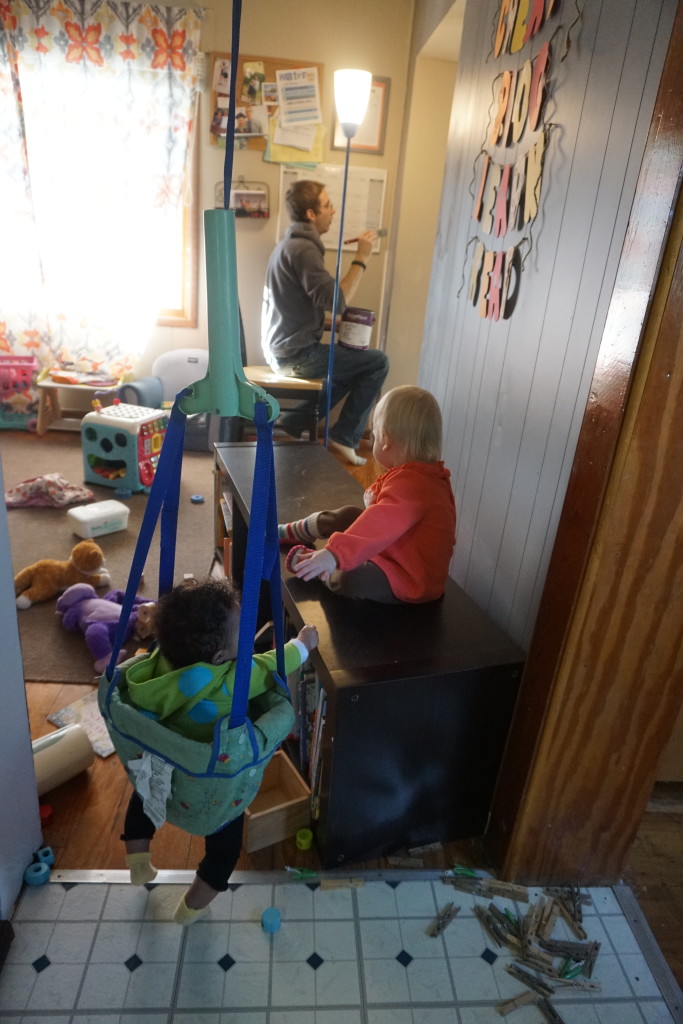 Our second big snow came, and I really needed to be dropping Little Miss off for visitation. Theo got out his leaf blower and cleared the car/driveaway in no time 😉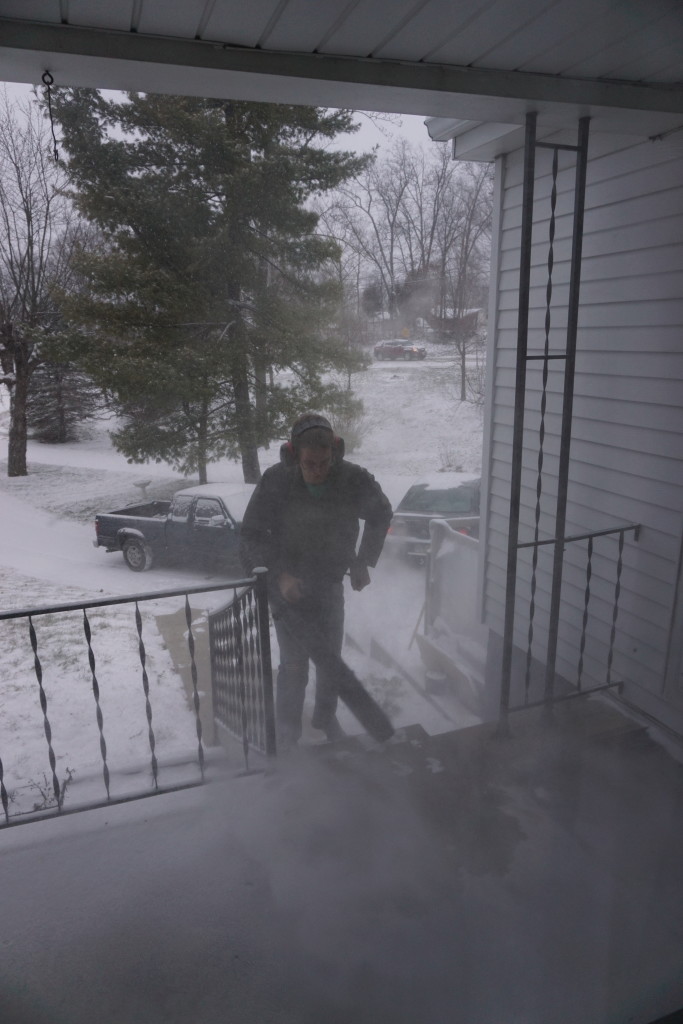 My goober!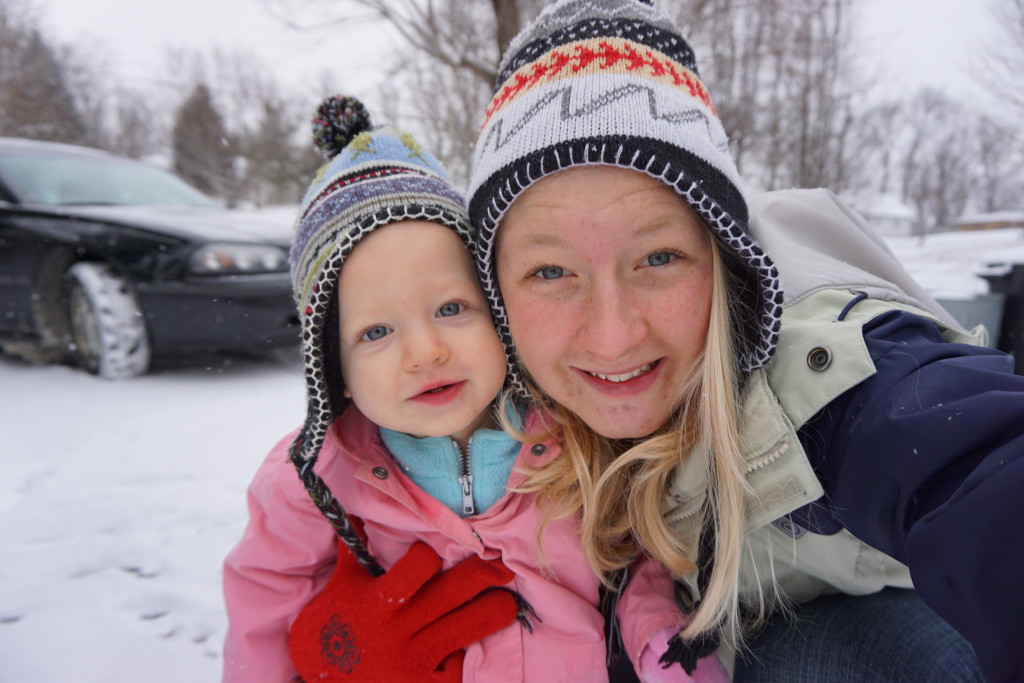 Running down the driveway!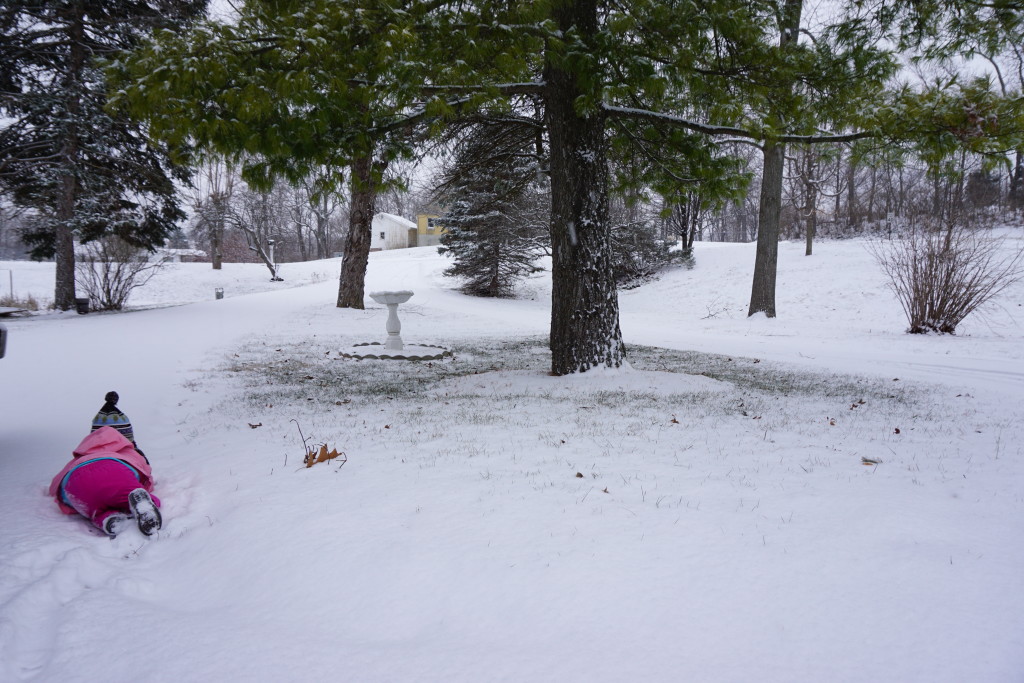 Of course, with January also comes the sickies. Tera came down with it first, and then spread the love to everyone else in the family. Thankfully, as far as colds go, this one was a very mild one. We all lost about one night of sleep per sick child, but I've had much worse so for that I'm thankful!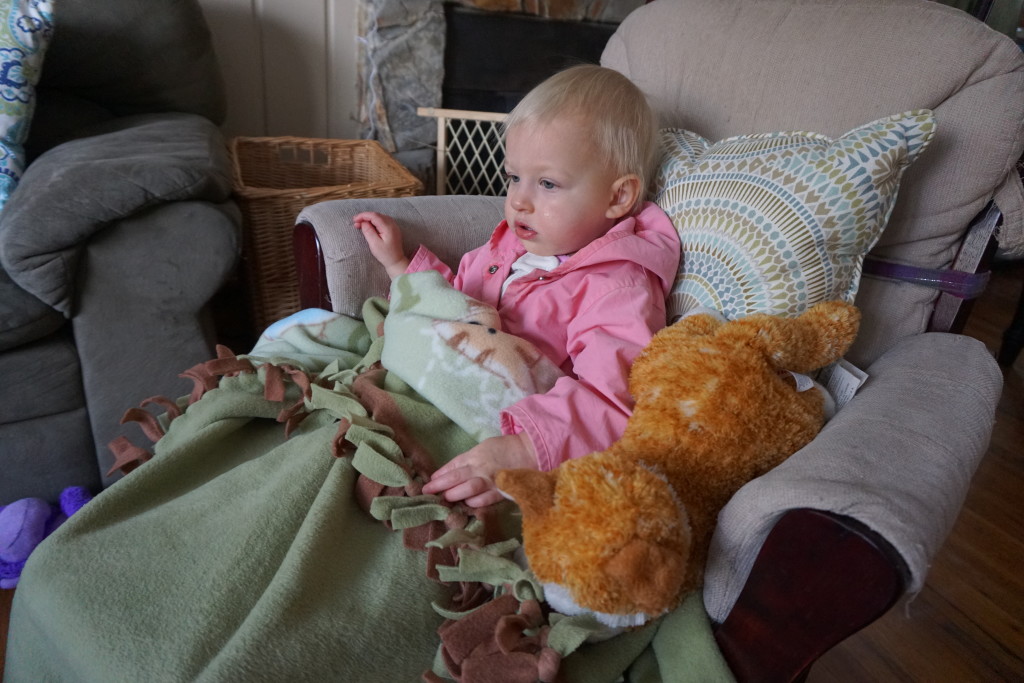 In other news, I started my 12 week half marathon training plan. I'm really excited to be training for this race. After training for the marathon, I feel like I learned a lot by what I did wrong. For example, I really only trained by running, whereas this time I am working on cross training a lot more to simply build up my muscles. We shall see how it goes!