Happy Monday!
Today's feature is Tiarella's Clutch AND it comes with an AWESOME GIVEAWAY! Stay tuned!!!
Tiarella's Clutch is a Dayton local business backed with passion and a lot of skill!
I own and use my purse from Tiarella's Clutch Daily. You can see my review of that purse by clicking here. I seriously love this purse!! It's comfortable, and it can carry as much (or as little) as I want!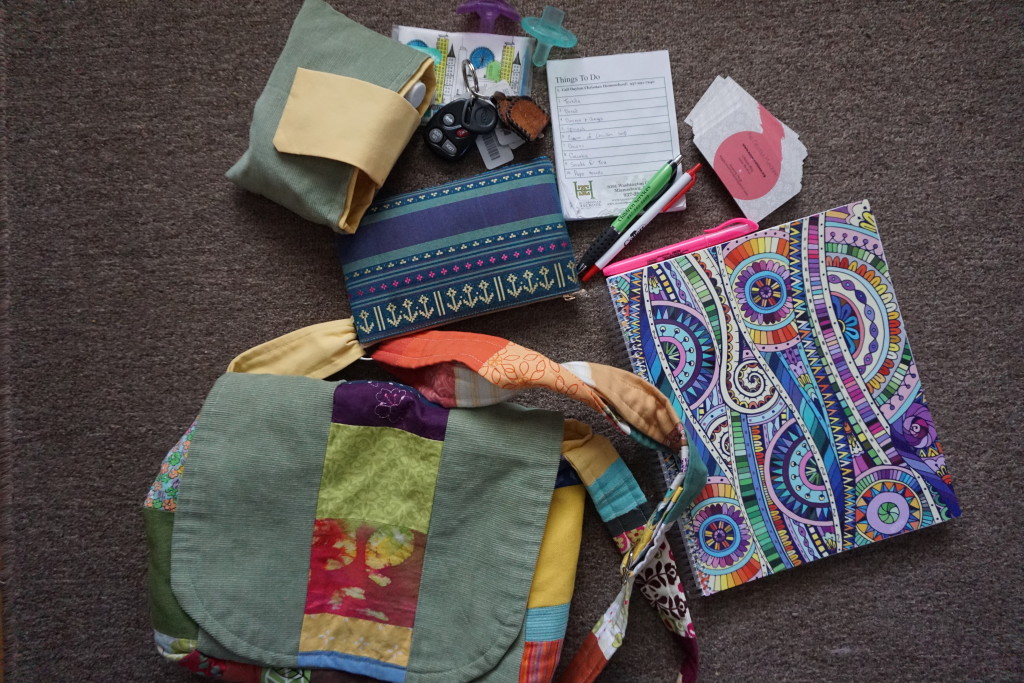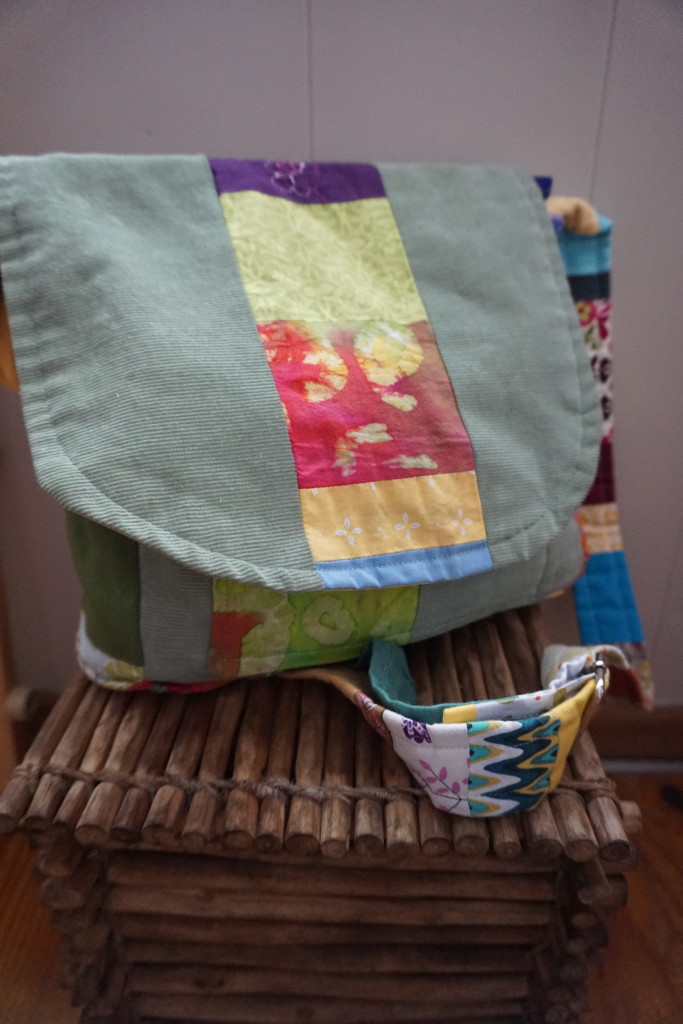 Who is Pj Golden? A woman with many interests and never enough time to pursue them all! I'm a fabric lover and a sewing junkie!
When I was 10, my best friends Mom taught the two of us how to sew with a sewing machine. It started out as a hobby and I still love sewing to this day!
In 2006, I turned my hobby into a small business: Tiarella's Clutch.
When I create an item, I strive for it to be completely unique. I always cringe when I see someone wearing the same sweater or shoes as me. So I make each of my products as a one-of-a-kind. I feel more confident carrying a purse that NO ONE in the world but my has; and I hope my customers will enjoy it too. I design and create all of the items in my shop. I love sewing and my day does not feel complete unless I spend some time sewing or designing something. My favorite thing to say is "The Fabric tells me what to make." It is true for me, sometimes a color or print will inspire me to make a new style.
The following are some of the items that I make and sell in my shop:
Messenger bags…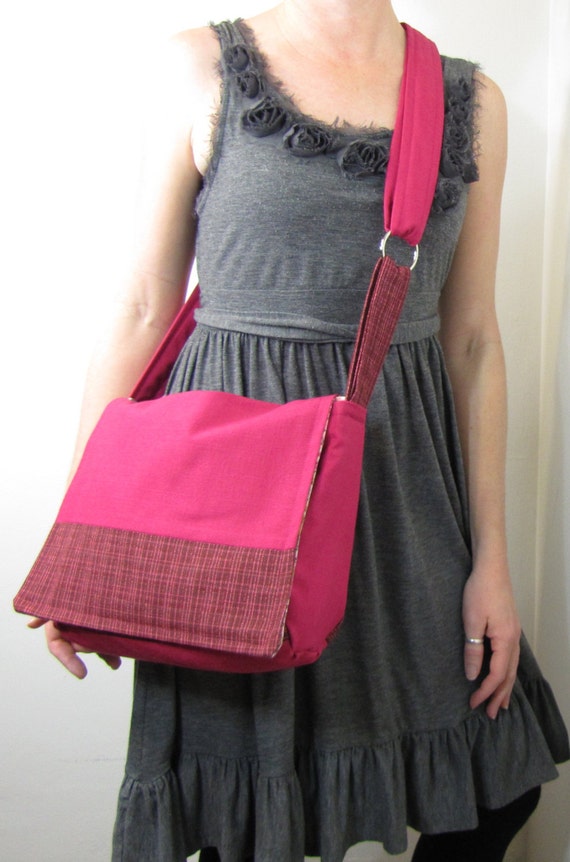 Necktie Bags…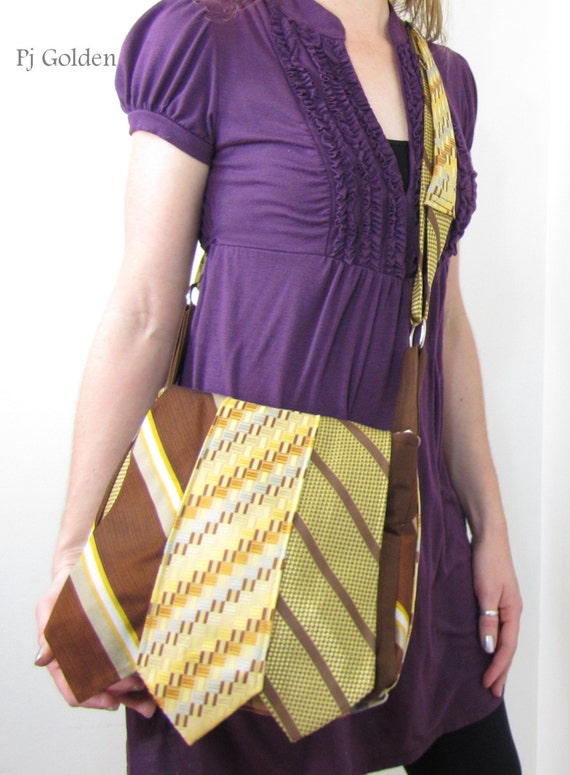 Crossbody Purses…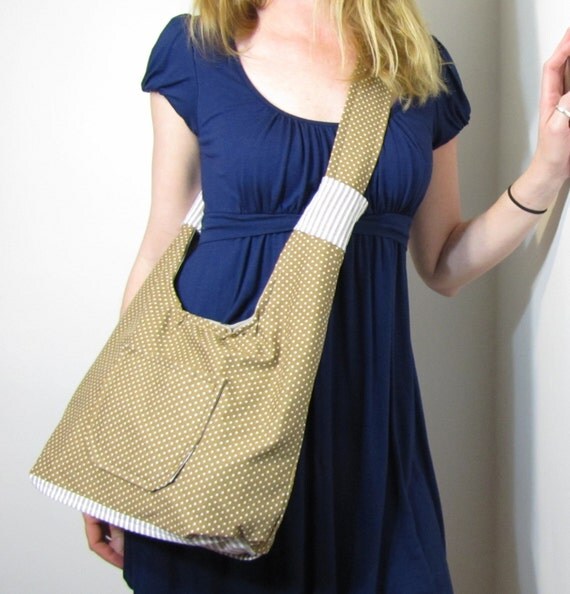 My primary focus has been on custom orders, word-of-mouth-orders, gift items and art festivals. During the summer and fall I set up at area art shows and festivals to sell to the locals here in Ohio. You can also find my bags at Westlane Alley at the Second Street Market in Dayton, Ohio, Urban Handmade in Yellow Springs, Ohio and Wholly Craft in Columbus, Ohio.
You can also find me on social media!
Thanks, PJ, for sharing your shop with us!!!
Now, onto the GIVEAWAY!!!
PJ is GIVING AWAY one of her messenger bags (a $42 value!!)!!!!! I chose this bag as a giveaway item because I thought that many of my readers could find a use for it in their homes! Either as a diaper bag, a fun purse, or even a bag for a preschool or school age child to carry to school, sports practice or church!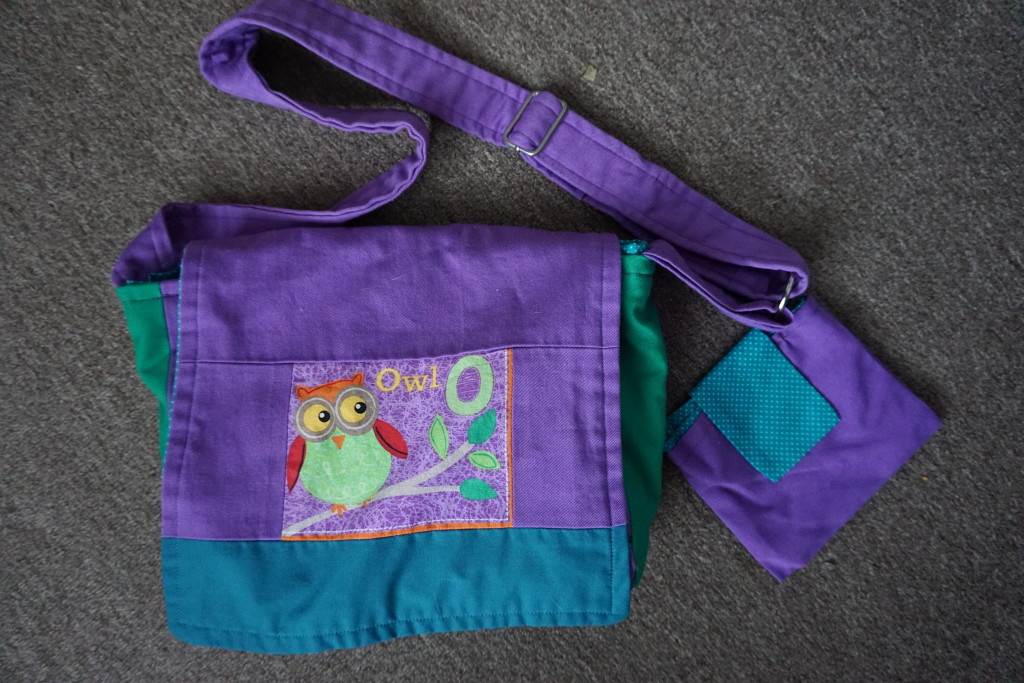 Isn't it adorable?!?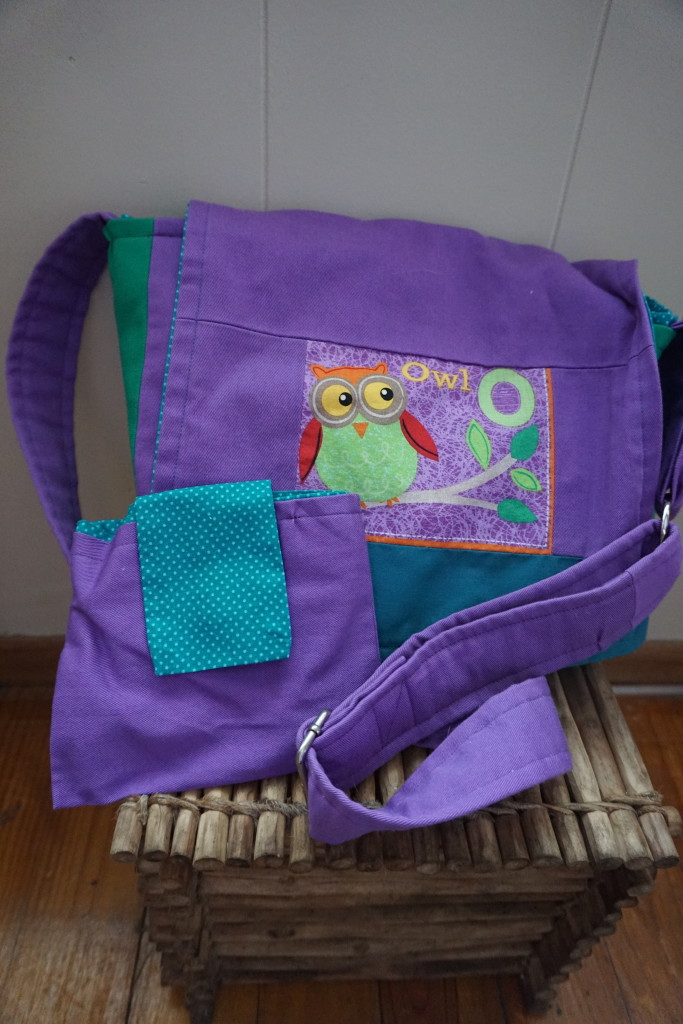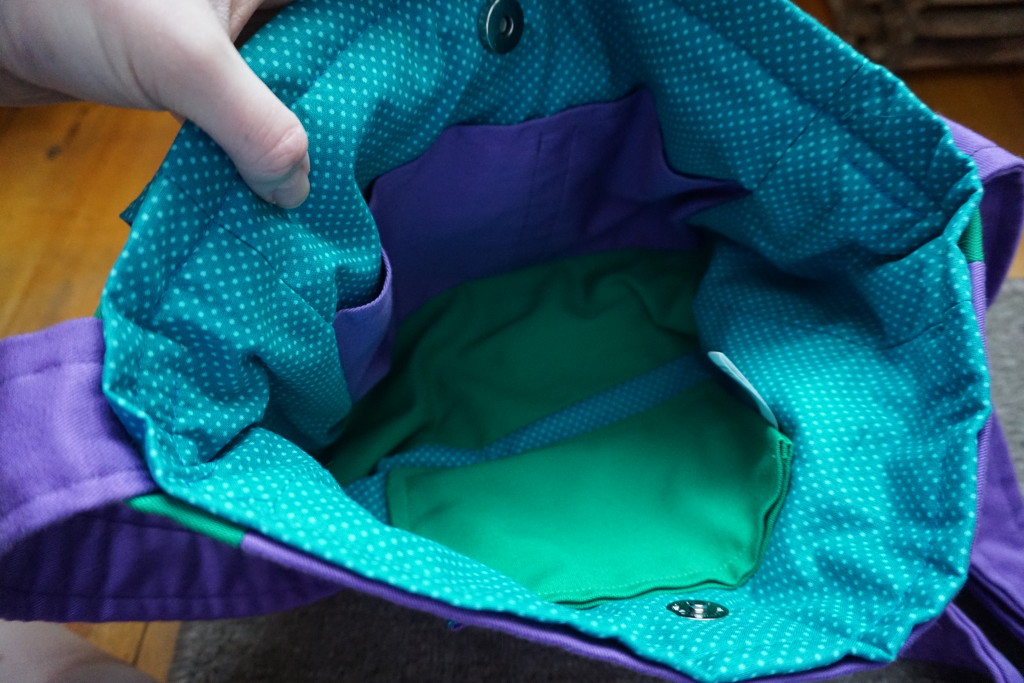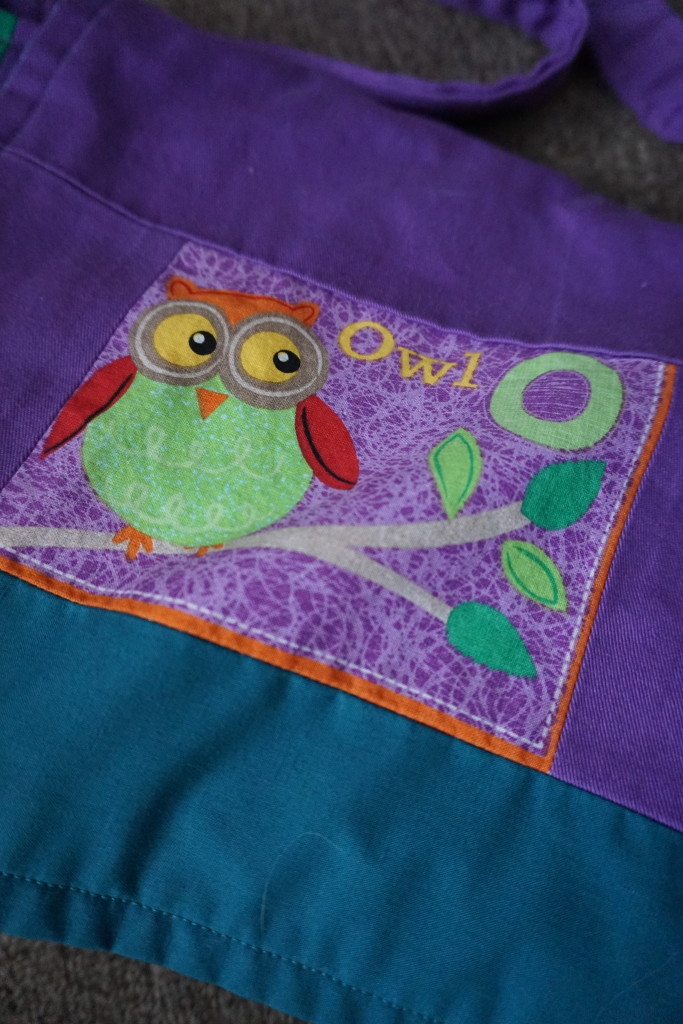 If you did not read my personal review on this messenger bag, please do. This purse is light, but roomy. It's sturdy but flexible. You can put one or two items in and not feel like you are being swallowed by a massive bag, but you can also stuff it full of LOTS of stuff. I am honestly surprised at how much it can hold! It is completely machine washable and that just makes me love it even more! It has a small matching change purse, four inner pockets, an adjustable strap and a magnetic closure on the inside. Plus, it's handmade…and for one of you, it's FREE!! Don't miss out!
Here's how to enter:
Comment on this post!
You can win five additional entries by sharing this blog post on your Facebook page (please tag me in it so that I know you have done it!)
More additional entries can be found by going to my Facebook page and my Instagram.
This giveaway will be running from today, February 22- February 25, 2016. The winner will be announced on Friday the 26th! Good luck!!!