Every winter, the Hines family gets together for a little "winter retreat". My in-laws have a cabin "up North" in Michigan, and they have all manner of snow equipment, so it only makes sense to get together during the winter to make the best use of all the snow and cold!
Theo managed to take some time off work (FIRST use of a vacation day in the almost four years we've been married and had big kid jobs), and we headed up early. First stop was at Theo's house and I got to catch up with my good friend Abby! She's getting married this summer, so we talked details and life and prayer requests and all that sort of good stuff. It was refreshing and so great to see her!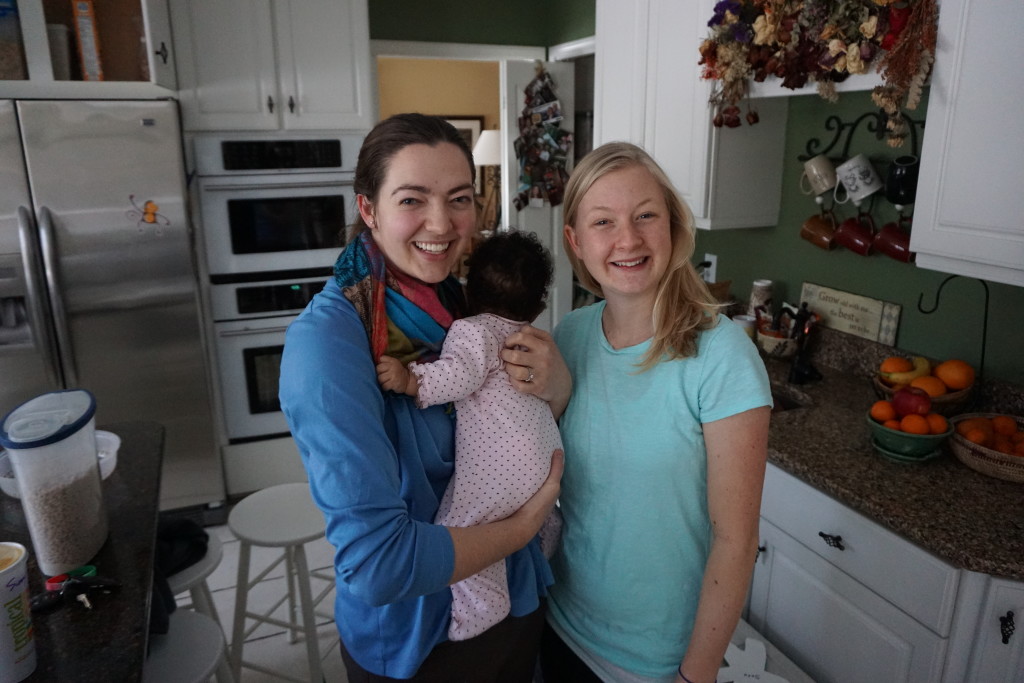 Theo introduced Tera to a piano and it's safe to say that she absolutely loved it!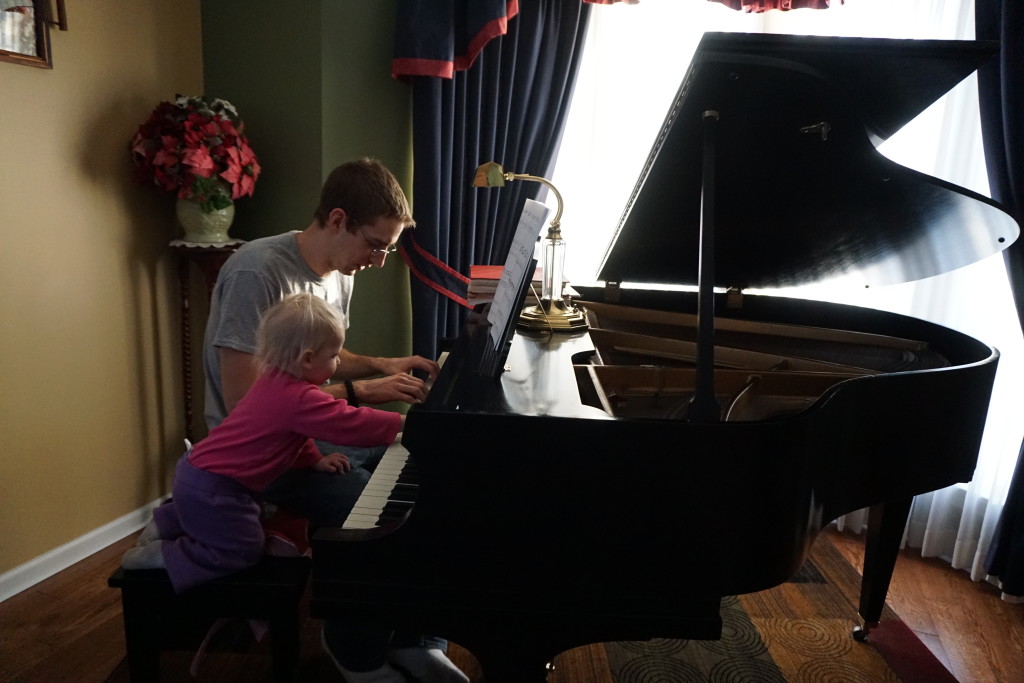 Piano fingers!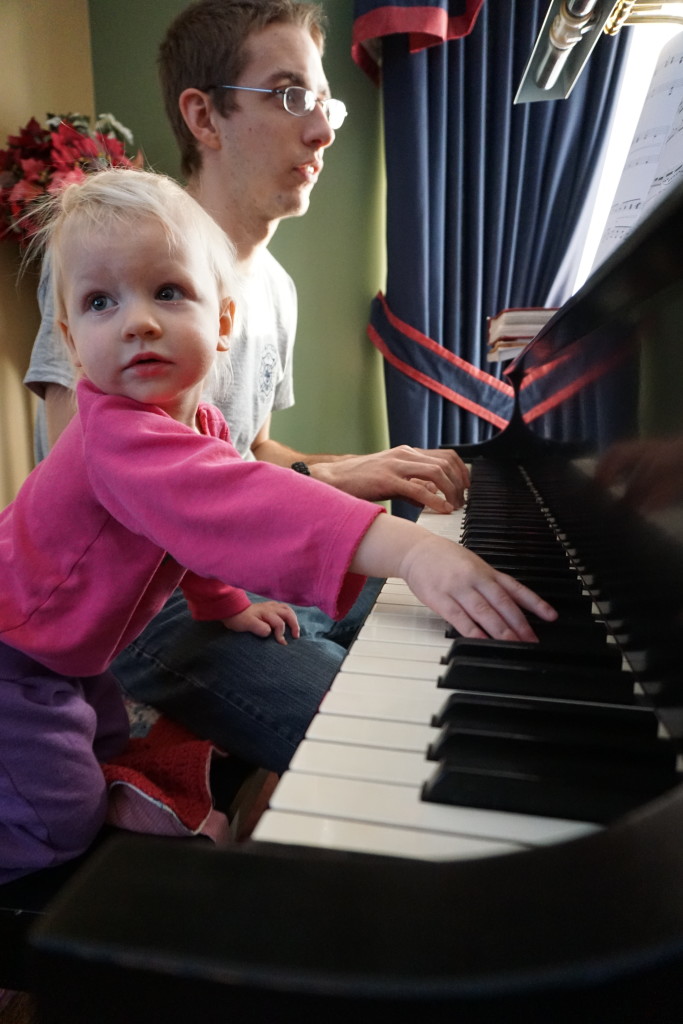 We got up north late on Wednesday night, but as soon as Thursday dawned we were out on those snowmobiles!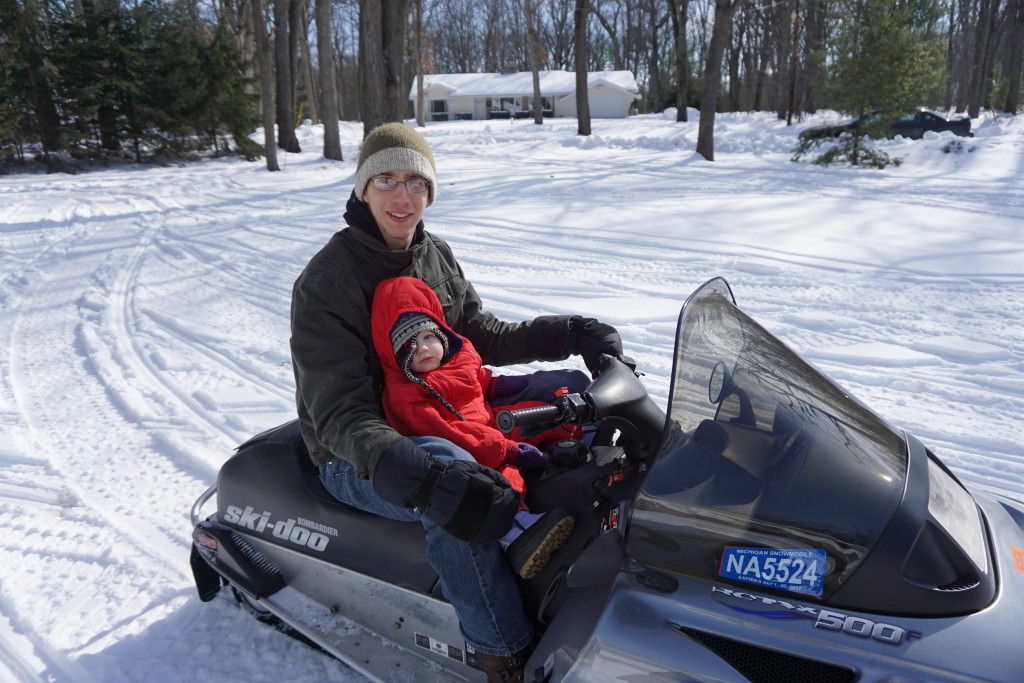 Tera wasn't too sure about this. She was holding on for dear life and afraid to look up. Lol.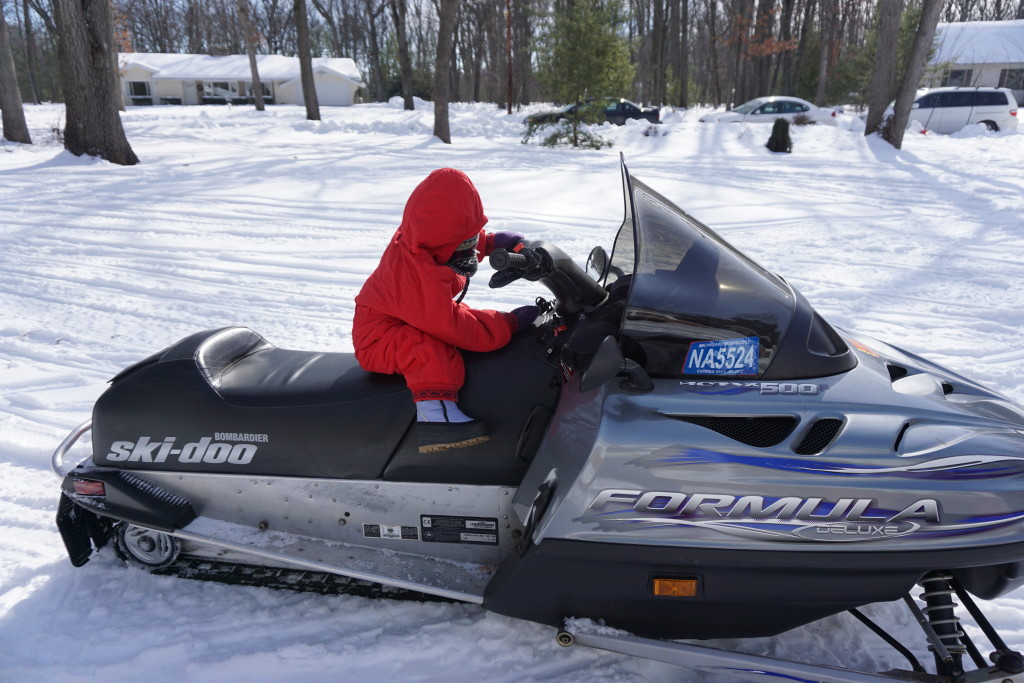 Me and my goober. Little Miss did not get to go on any snowmobile rides. Considering the fact that she hates loud noises, I'm fairly certain that she would have hated it.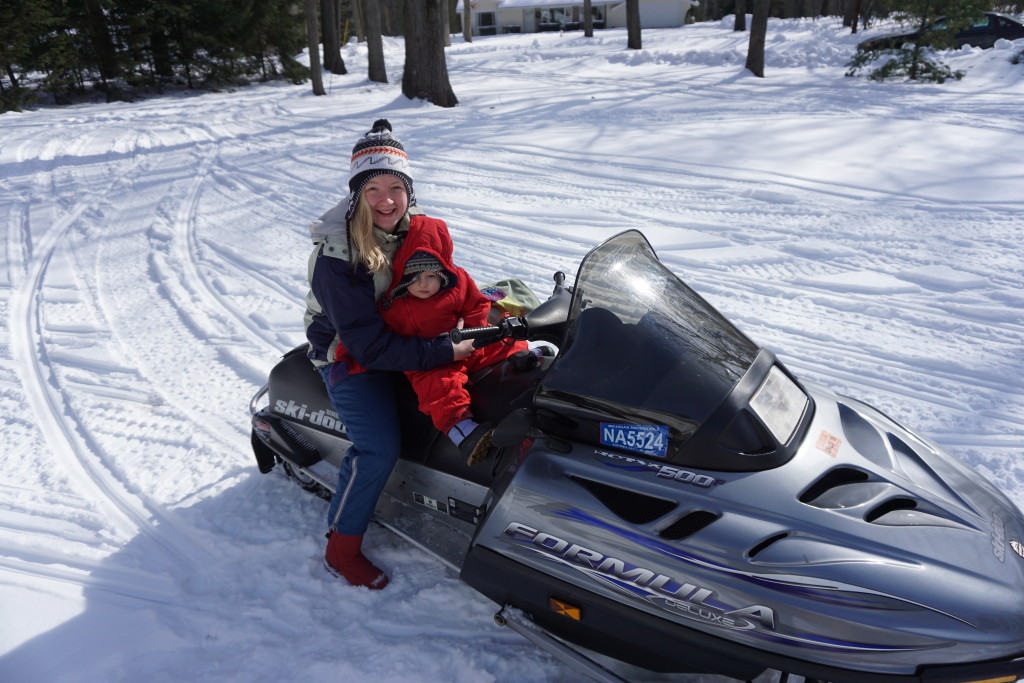 Since the grandparents don't get to see all the grandkids very often, Grandpa arranged for an "easter egg hunt" in the snow. The cousins all bundled up and each got bags!
We went from oldest to youngest. The youngest got to start first and find five eggs. Then the next one got to go and find five eggs, and so on and so forth. We have quite the age span in cousins, so it worked out really well! Tera was the youngest who was participating and she got to go first!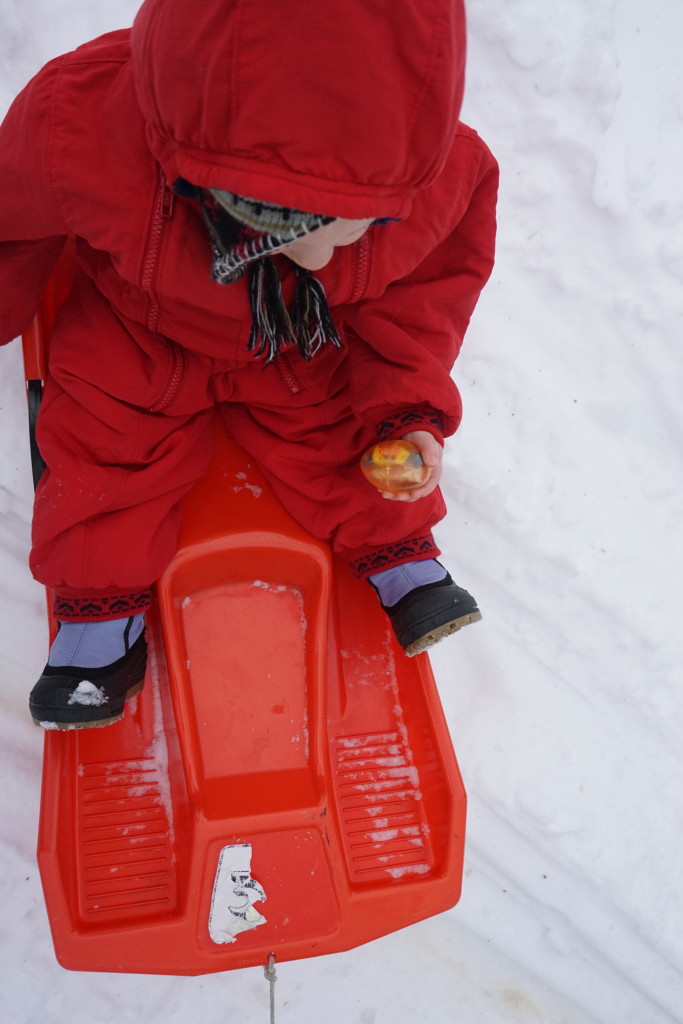 Everyone else waiting for their turns.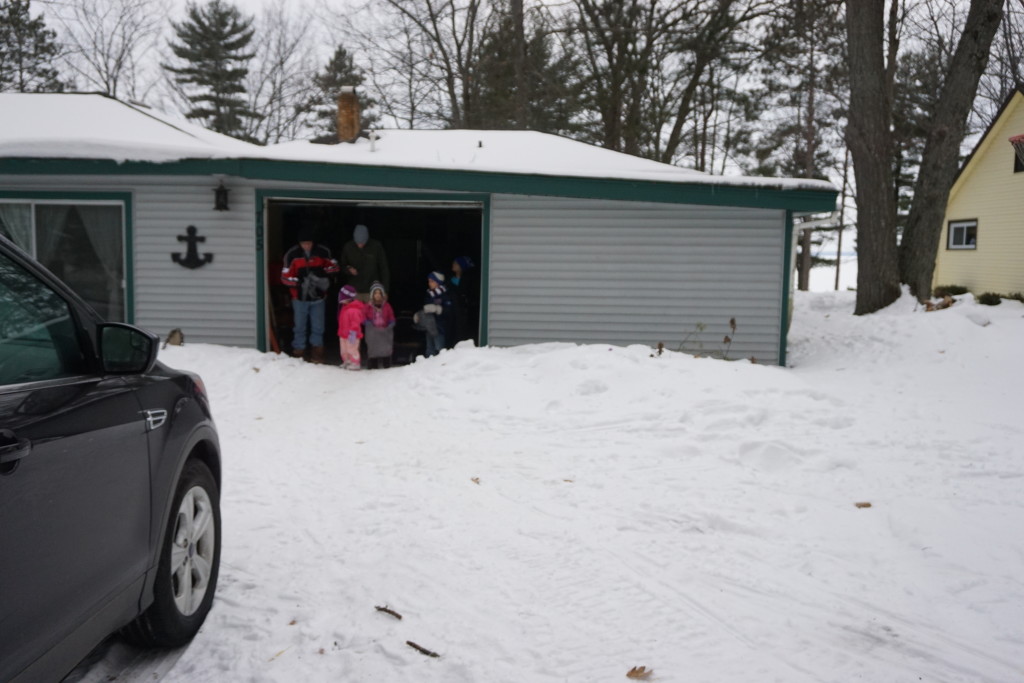 All the Dads and all the kids who were looking for eggs!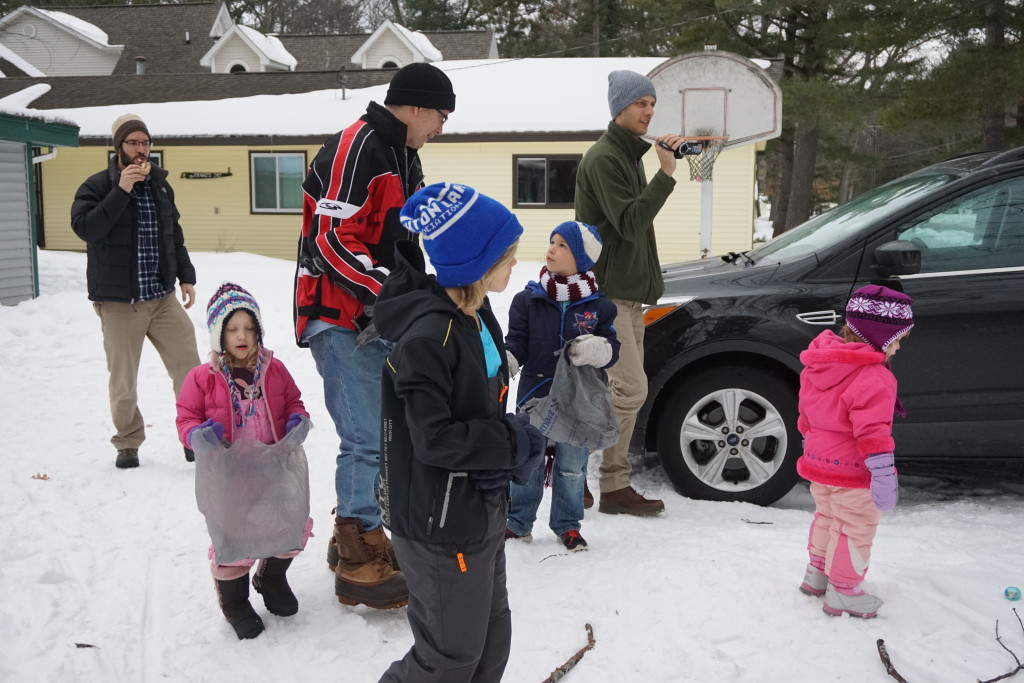 Emma and Evie finding their eggs!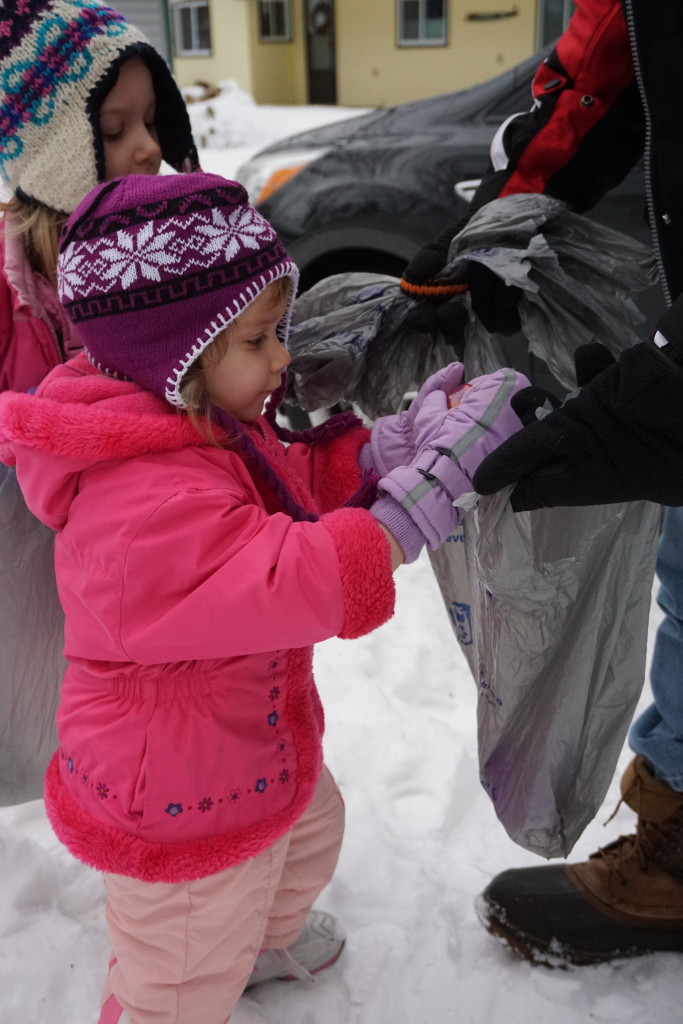 Tera does NOT look happy. I think she felt constrained in the snowsuit. She was super excited to pick up eggs and was even more excited when she got to open them, but the snowsuit just made her have a total stink face the entire time.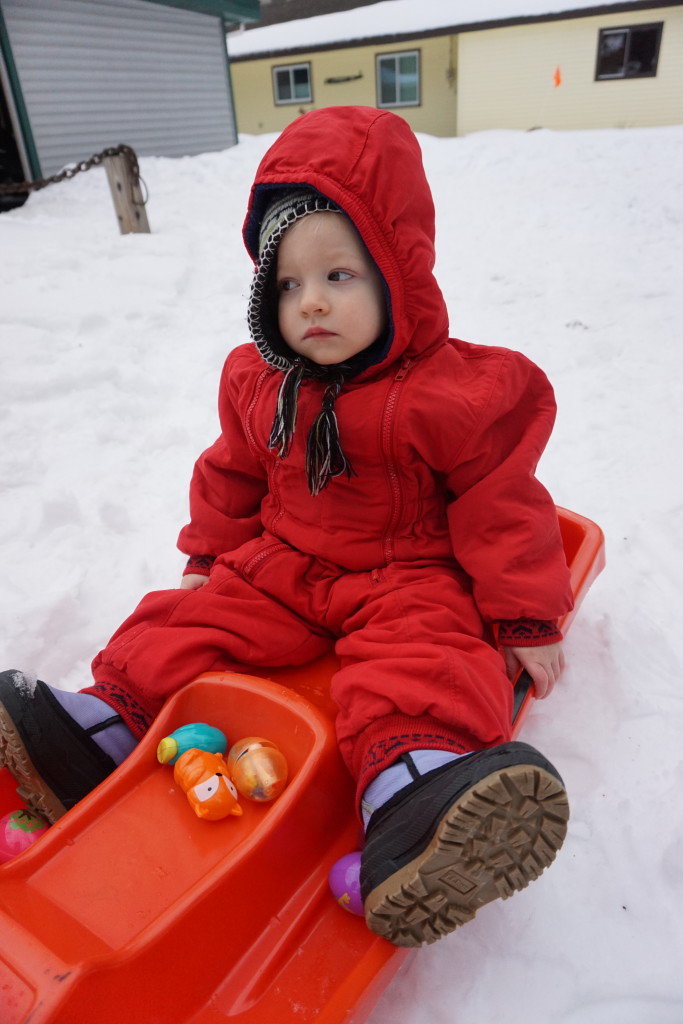 The winter egg hunters!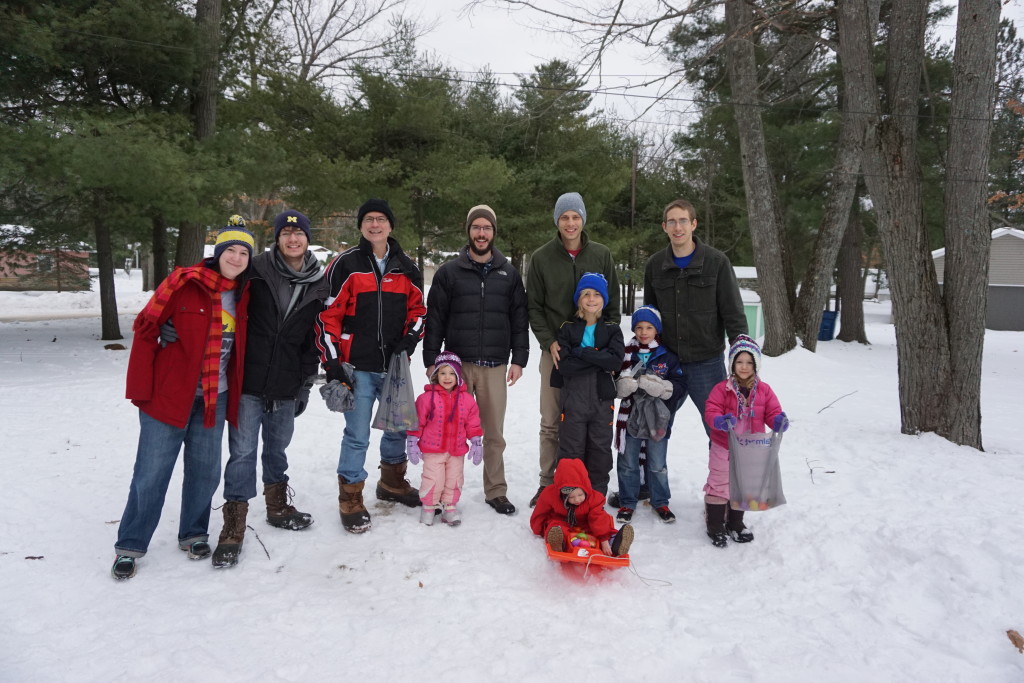 And the snowmobiling continues! Evie is a talker and was talking and talking about "walking trees".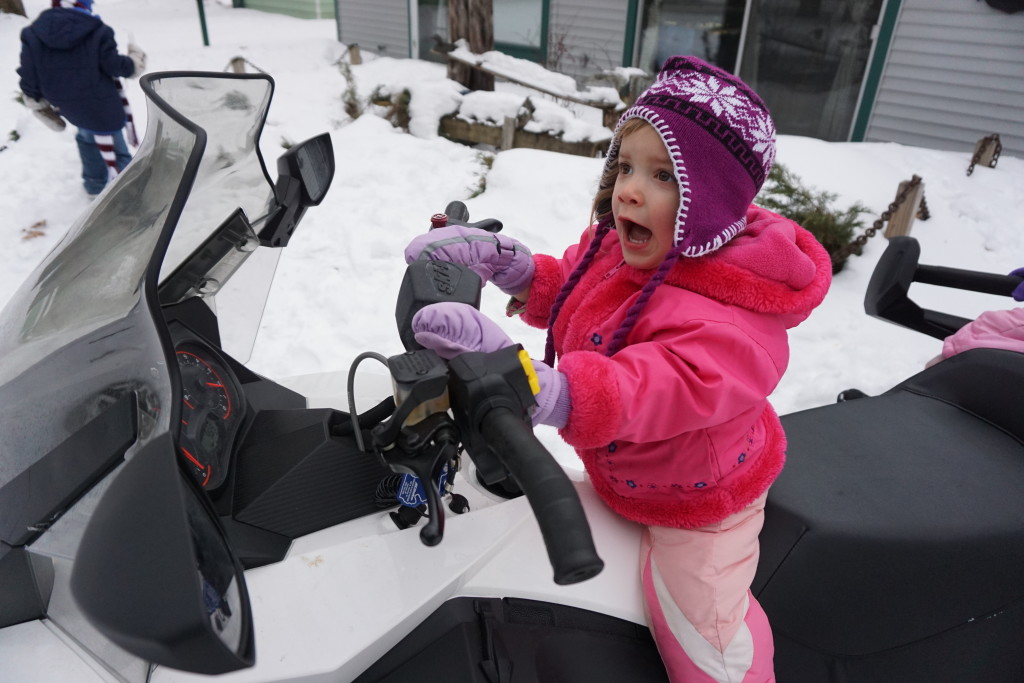 Emma and Evie going out on the snowmobile with Grandpa! I can't wait until my kids are old enough to go out with him, too!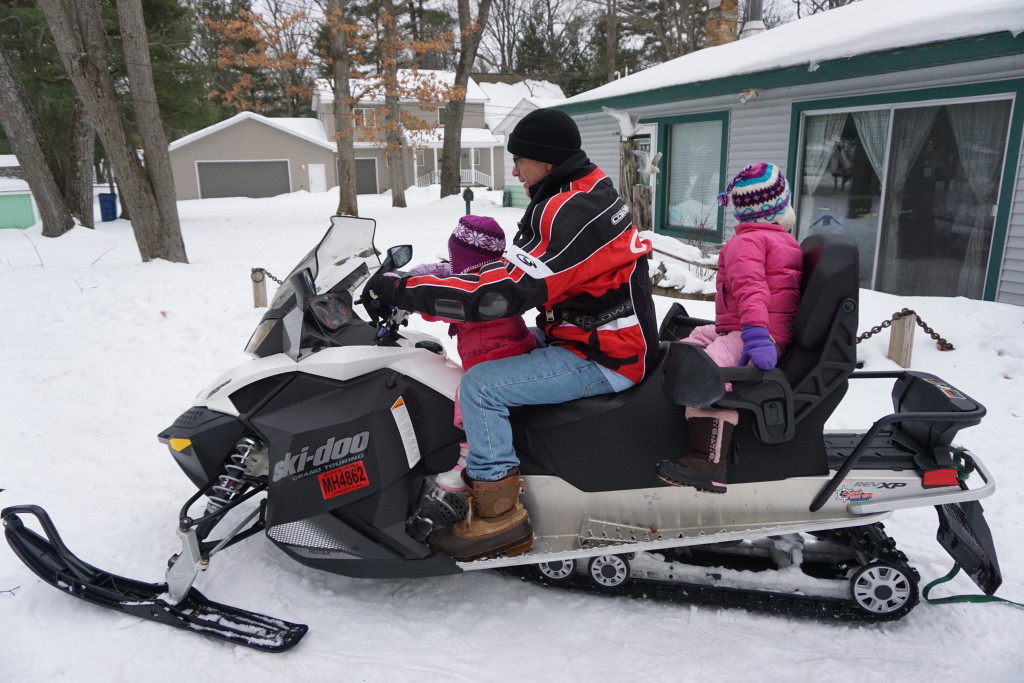 Everyone in the family was able to make it to the reunion, except Ethan and Kindrea. I mean…they would have had to fly 7 time zones, an Atlantic Ocean and into the opposite hemisphere to come for just a weekend. We miss them dreadfully but are so thankful for their work overseas. I know holidays and family get together times are the hardest times to be away from family, and we certainly missed them. We did however get to Skype with them which was a lot of fun. I love this shot. I have no idea what was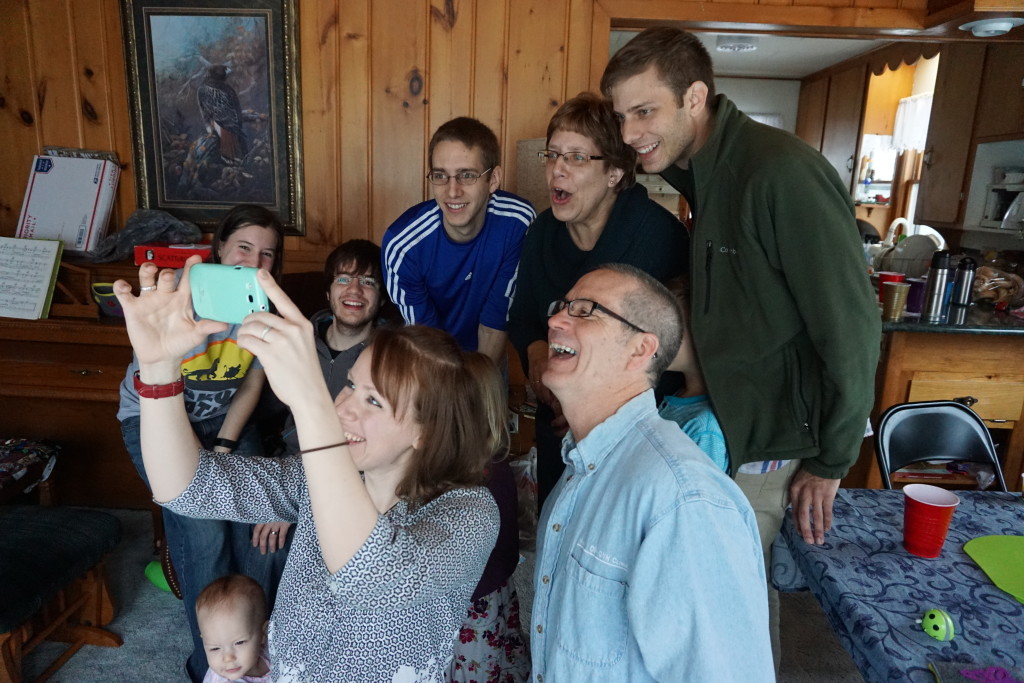 When we got together at Christmas, we failed to get a picture of all us sisters together. So this time we remembered! Obviously, there is a Kindrea shaped hole in this picture. We can't wait to have a picture of all five of us together!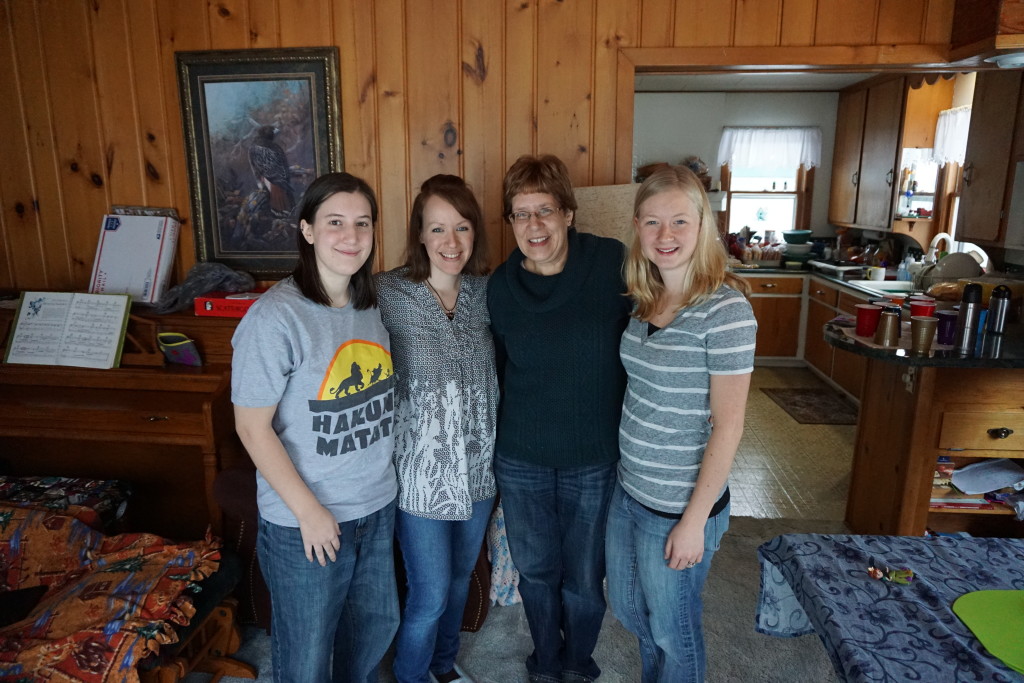 Let's be honest: the pictures make these gamily get-togethers look like fun and games but sometimes it's hard, especially for the Mom's of small children. It's a small cabin, with TONS of people running around, nap times are off, children are overstimulated, I often feel like I'm trapped inside with the children while everyone else get's to go off and have fun on a whim. It's been challenging for me to remember to have a good attitude and roll with the punches.
Thankfully, Tera is such an easy kid and is able to take her naps on the floor in a closet. She also will pretty much eat anything that is put in front of her, which makes traveling and being in new situations SO MUCH easier.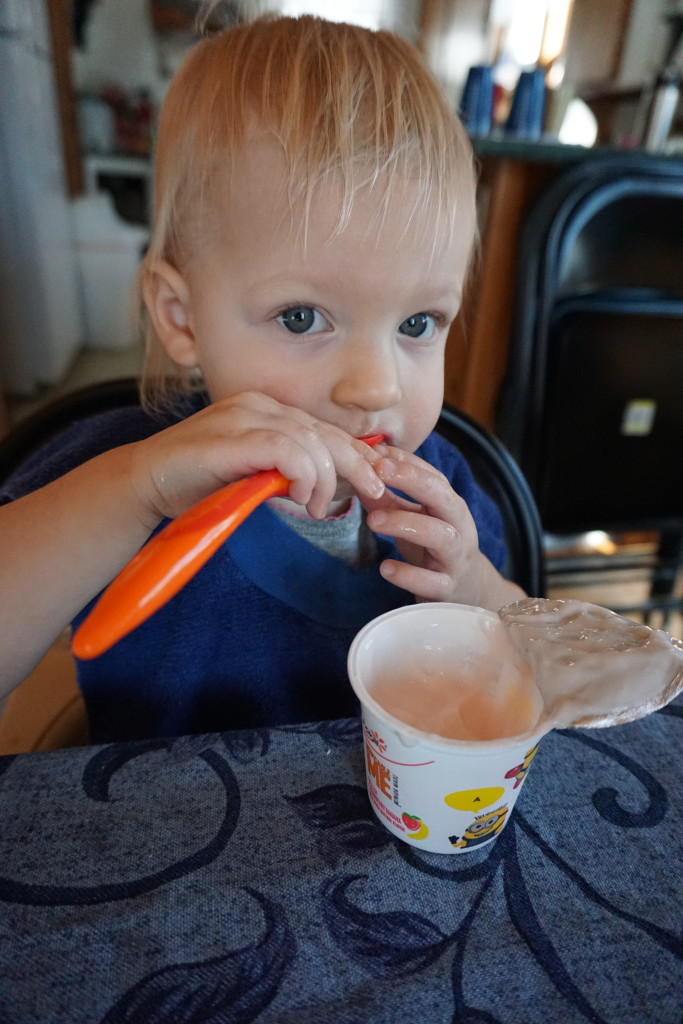 One night us girls were up late chatting when we decided it would be really fun to make all the boys watch the kids and have a ladies day out. So we decided to go out for lunch while the boys and the kids ordered pizza. Just as we were living they were rallying up to get organized and I heard one brother tell another:
"Let's set the table!"
"Set the table?" says the other brother, "It's already set."
………..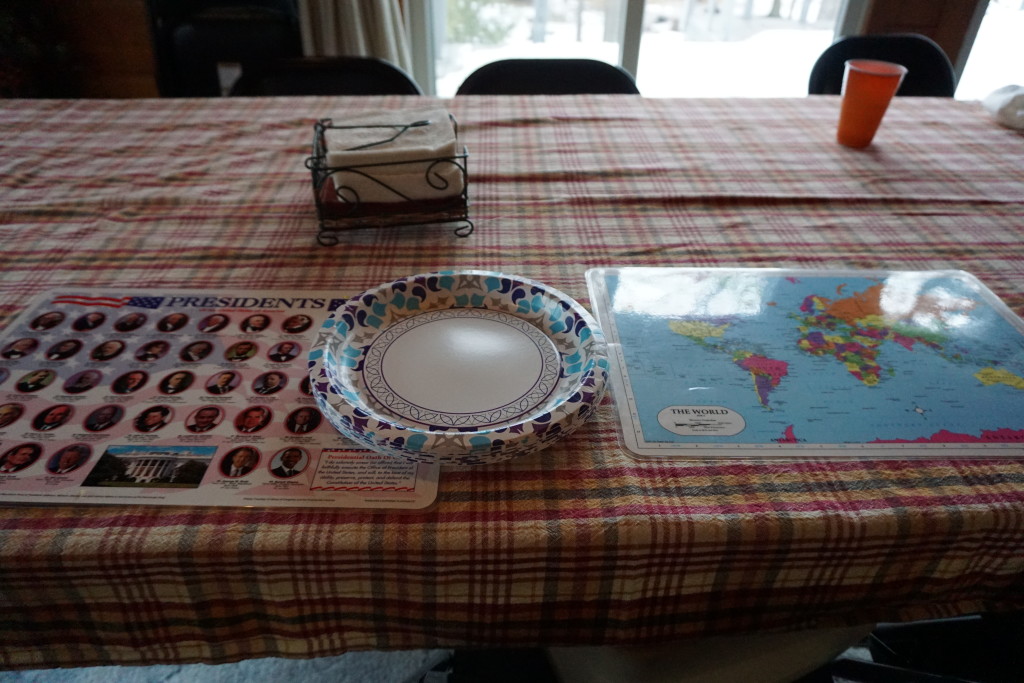 Meanwhile, we headed to a nice little Mom and Pop's restaurant where we enjoyed a quite lunch, good company and good conversation. I think we will be making this a tradition.
We also stopped at a craft store and browsed around uninterrupted. We found this wall of beautifully decorated travel mugs and spent time guessing which one would be each other's favorite. We pretty much have each other's personalities all pegged in travel mugs 🙂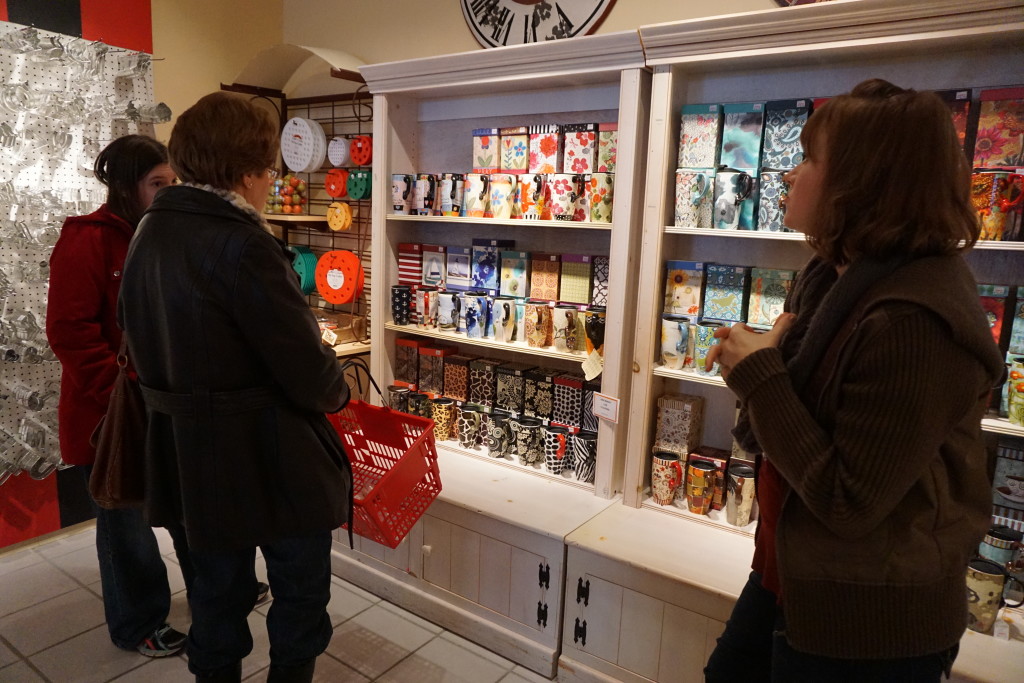 Grandpa and Tera and Evie watching sign language.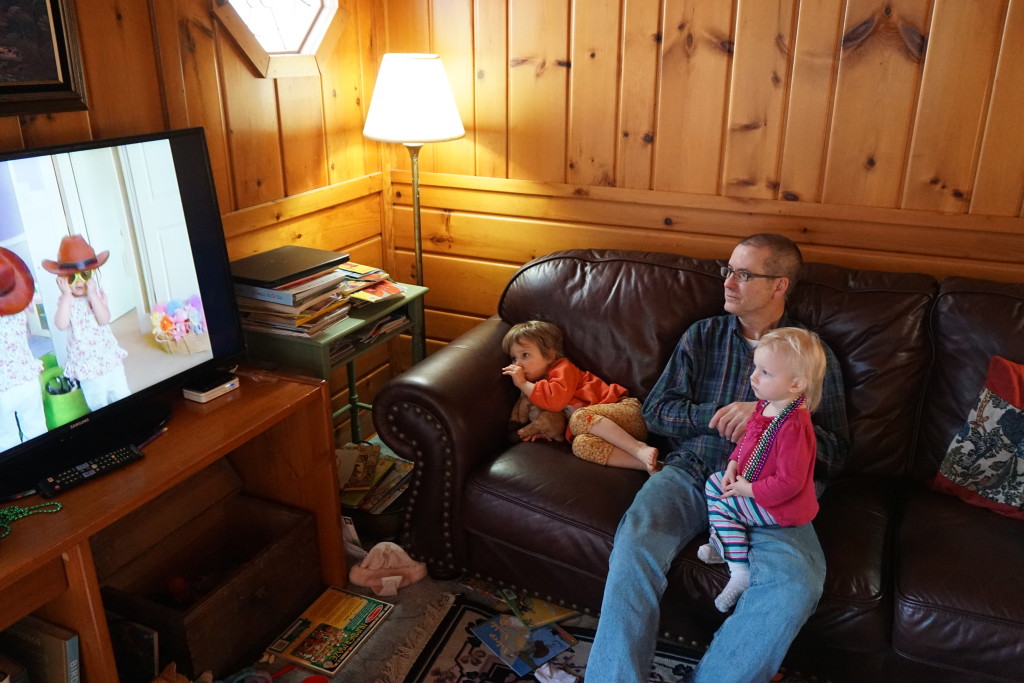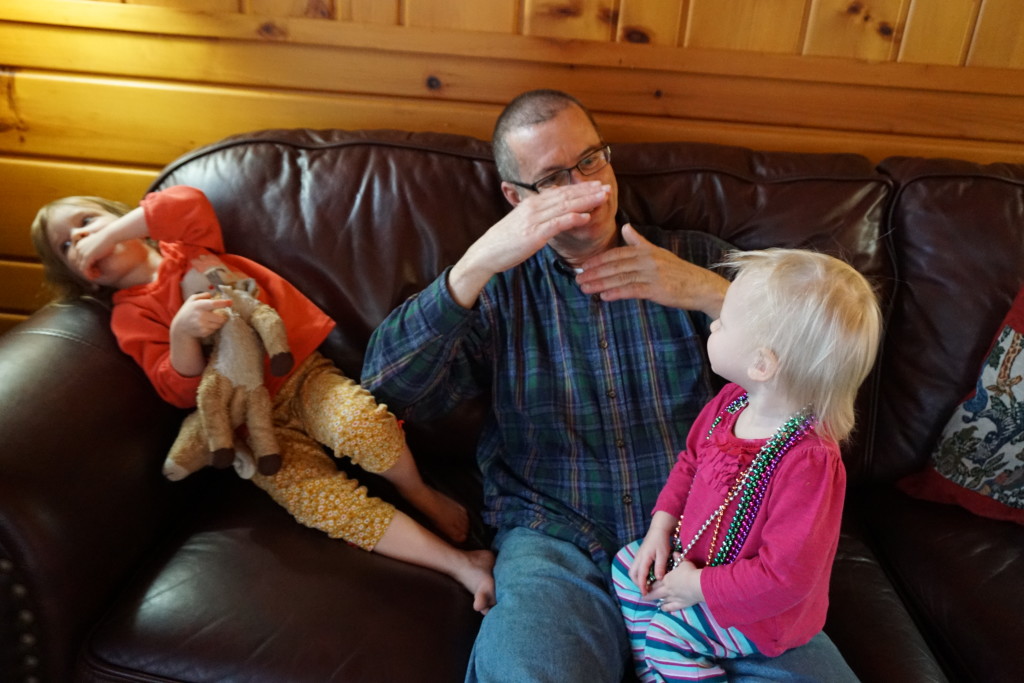 Everyone went out to the woods to walk around and had some hot cocoa when they got back to the house.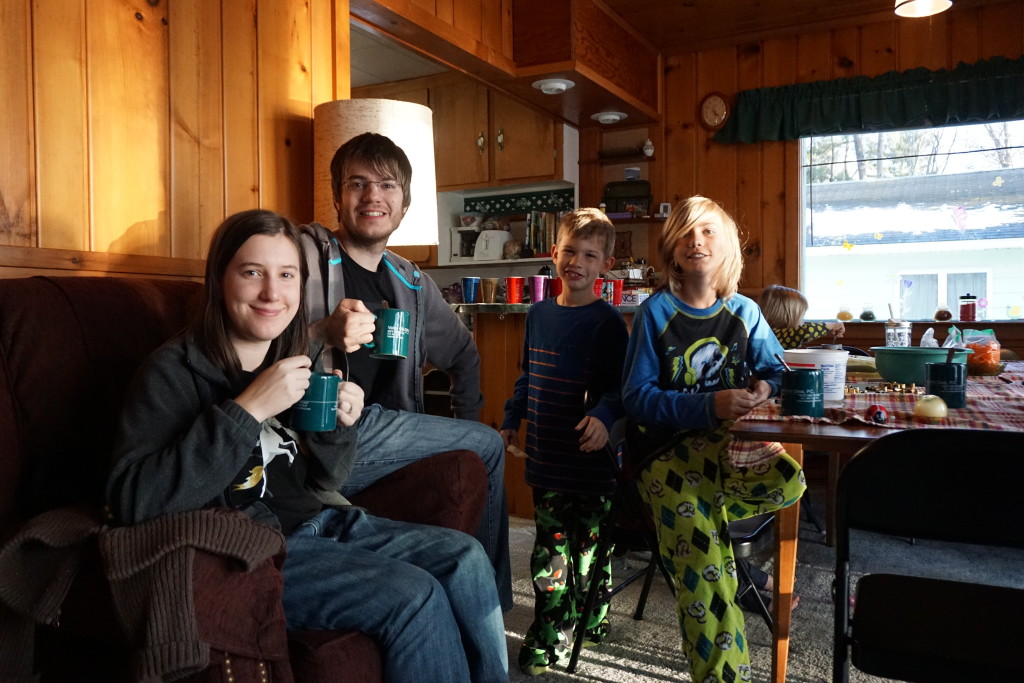 While running around in the cold outdoors is really fun, it does get cold really fast, so most of the weekend is spent inside playing games. This was a heated game of battleship. Also, a cheated game. But we won't go there. Oh, and I know that you just thought to yourself that battleship cannot possibly be "a heated game". Well, then, you haven't met the Hines family.
Sunday morning playing the bells. Little Miss hates loud noises and the bells were a little bit much for her.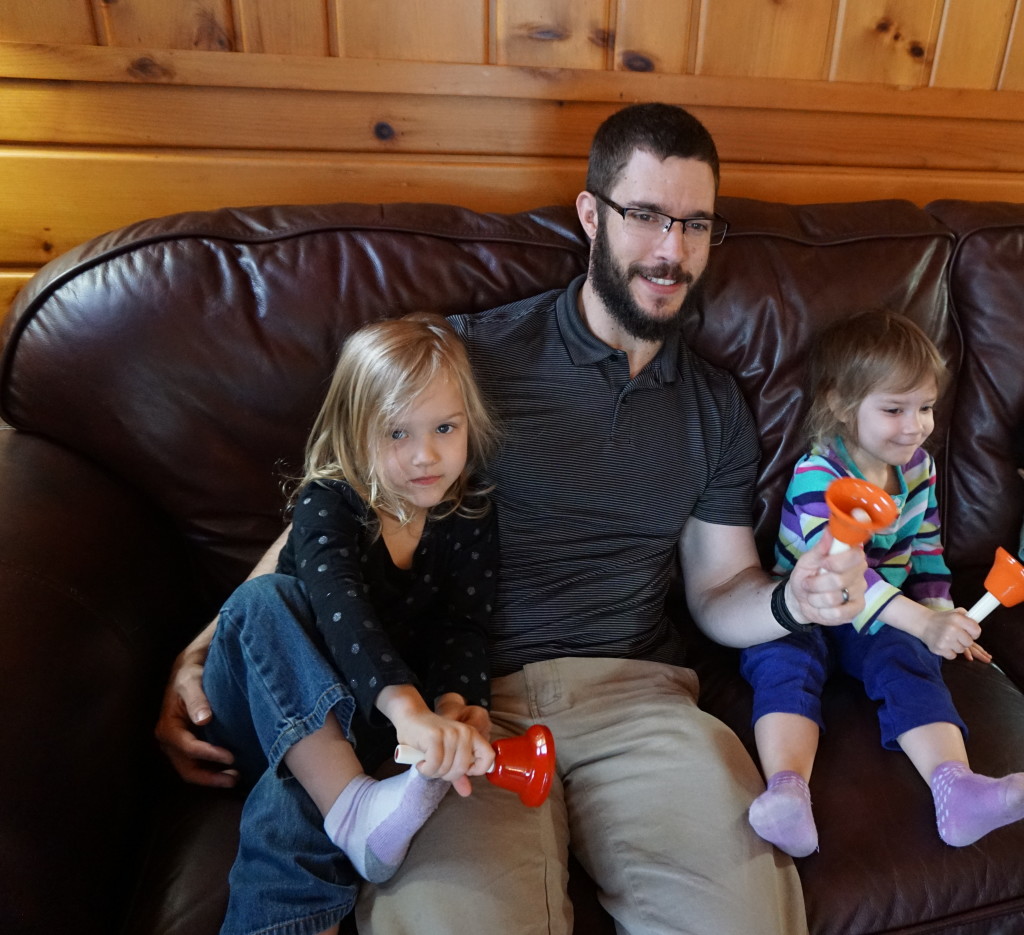 Mama and Josie!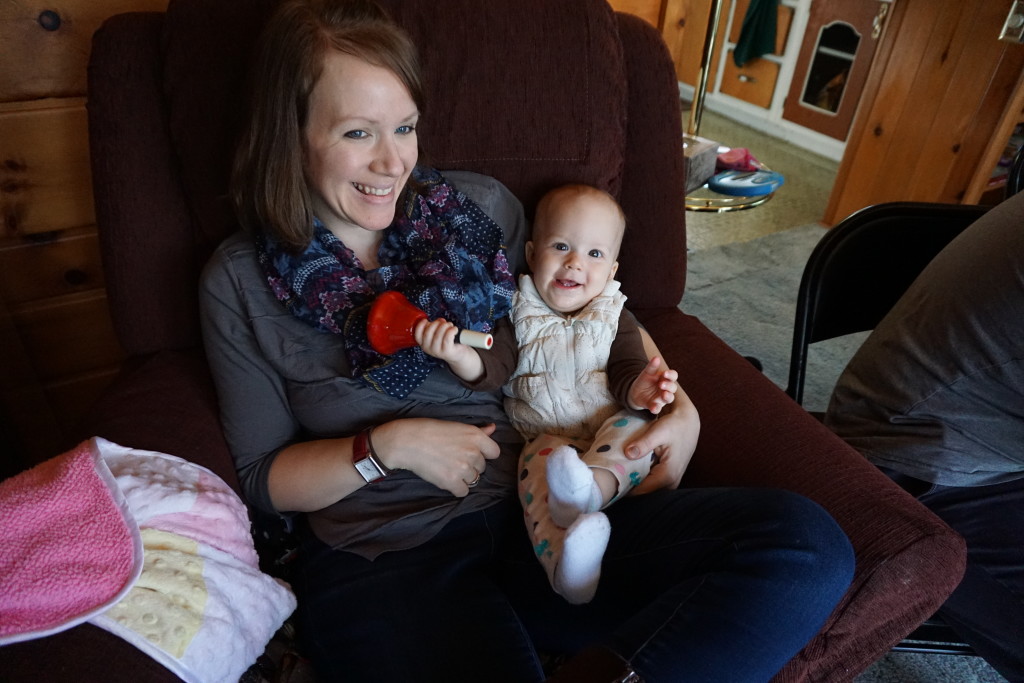 Seth and Aaron.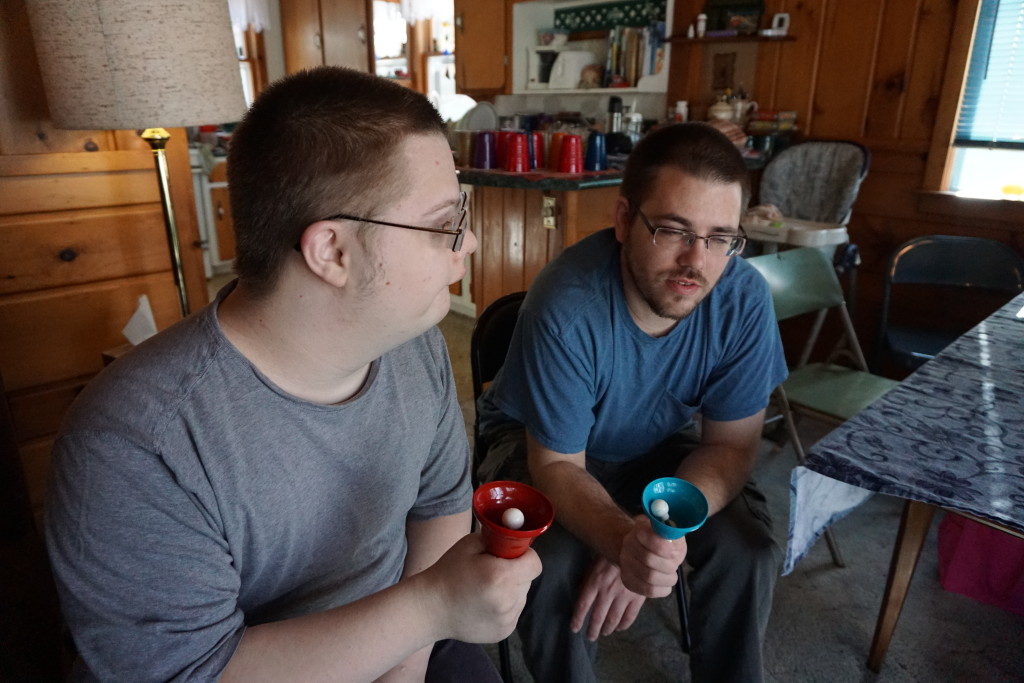 Playing the bells!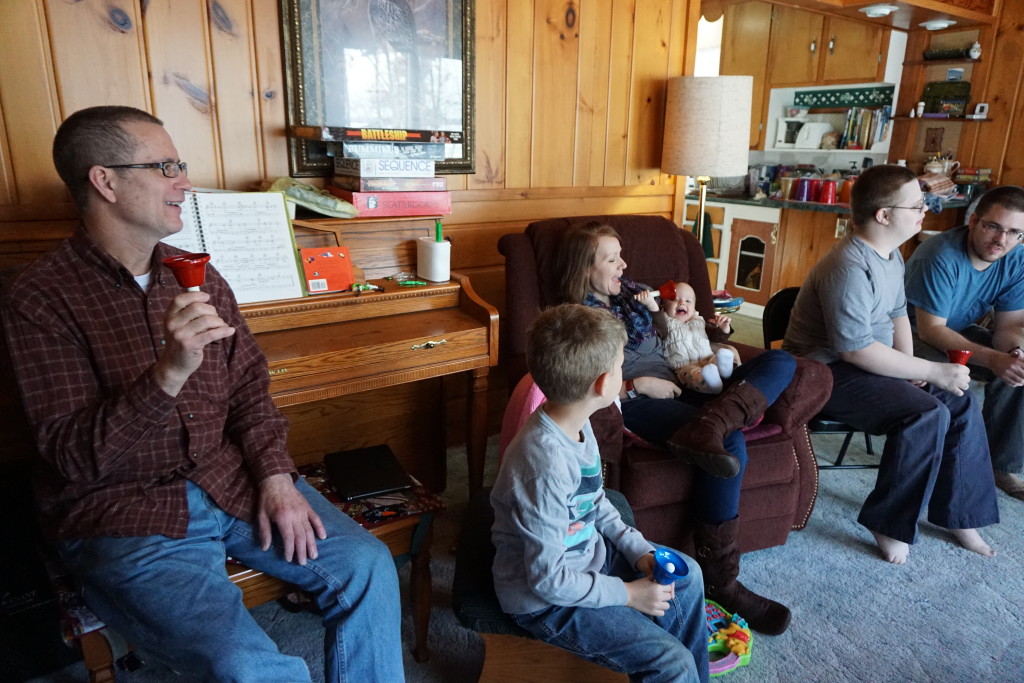 Before we left on Sunday, we took a walk out in the woods again. The guys wanted to determine the best use of the land that my in-laws own and spent over an hour walking around and imagining things. That's what they do best!
Best place for a shooting range? Best angle to shoot from? Best materials to make the bern out of? What about this? What about that? What about this direction? What about that direction? What about this law? What about this location? What about this type of gun? What about this type of bow and arrow? What else will we do here?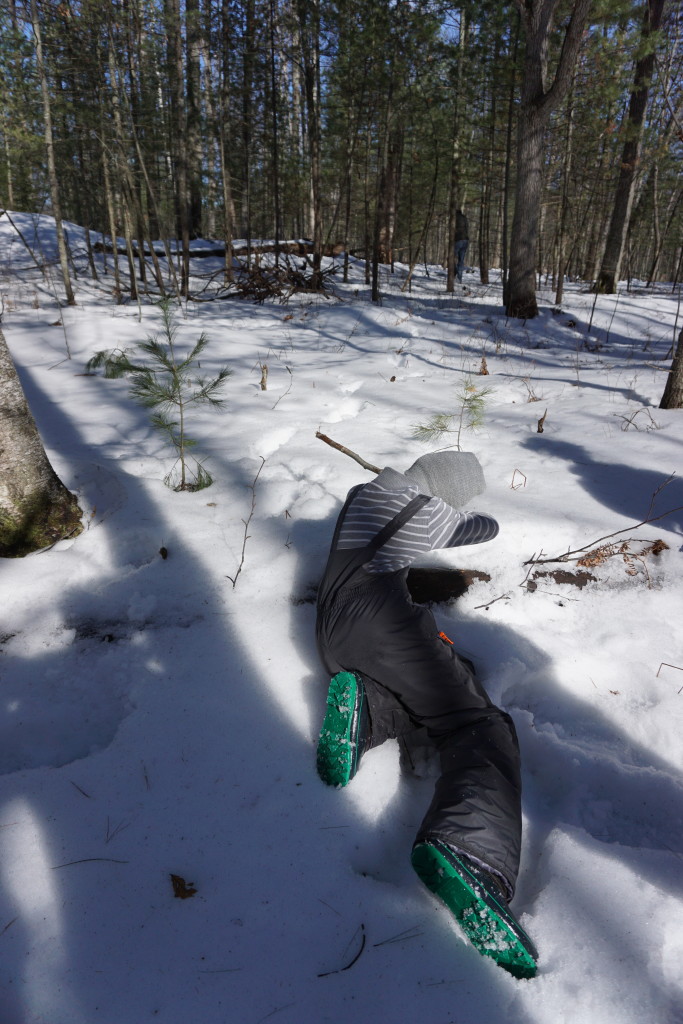 Meanwhile, Isaiah wrestles his wife to the ground and I played with the settings on my camera.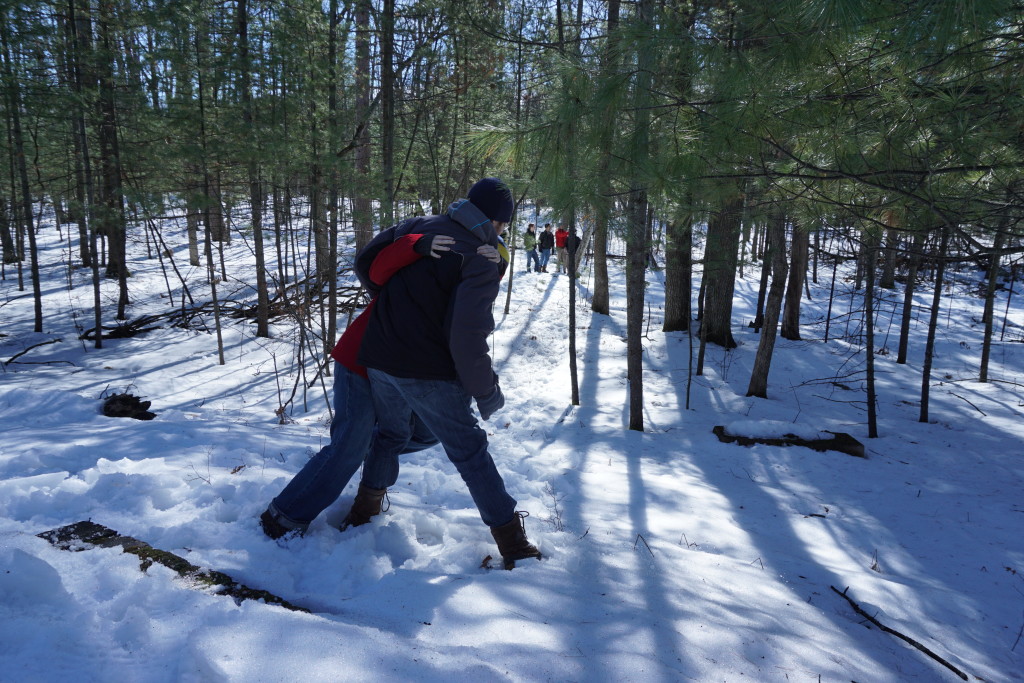 I snatched my husband and took a quick picture with him.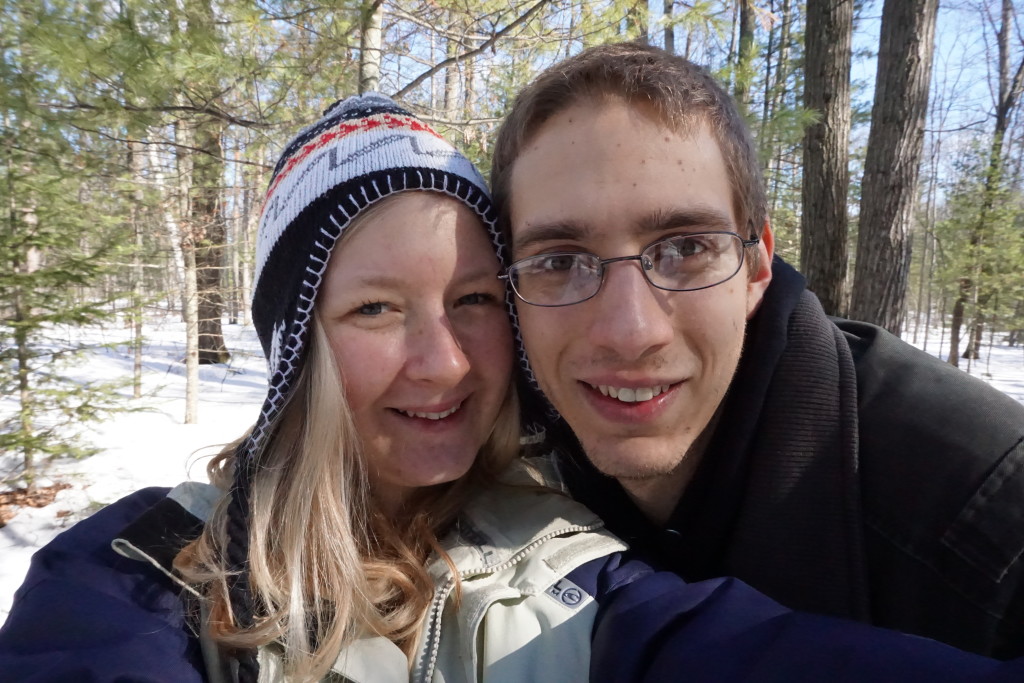 The boys got bored and starting playing snowball baseball. It didn't work.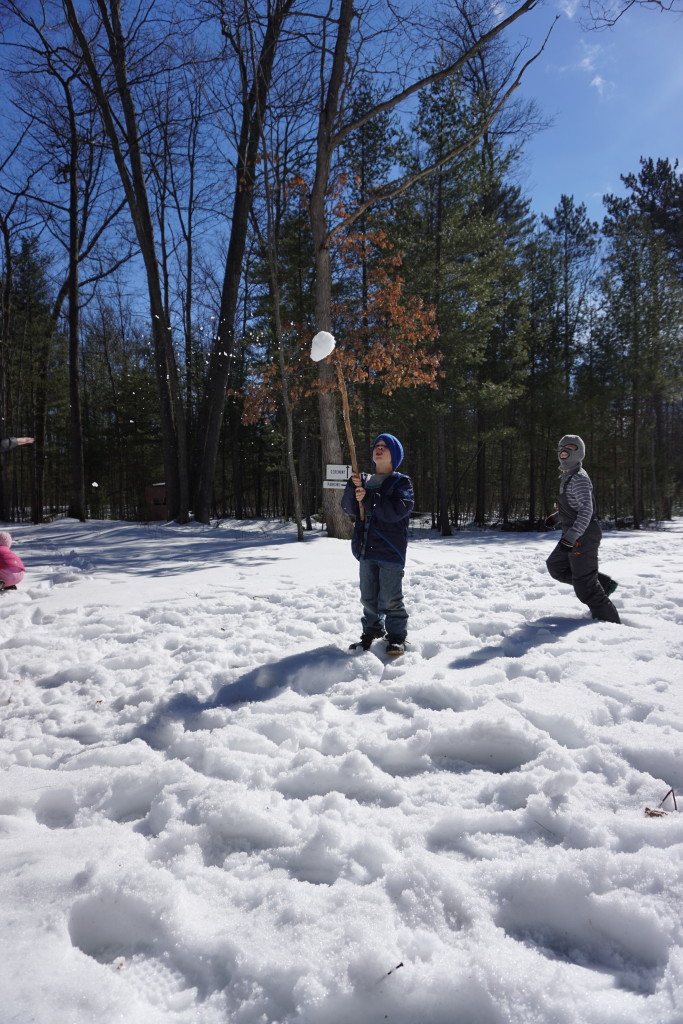 Standing around. Discussing.

And an hour later….still discussing.
Avrie built a snowman.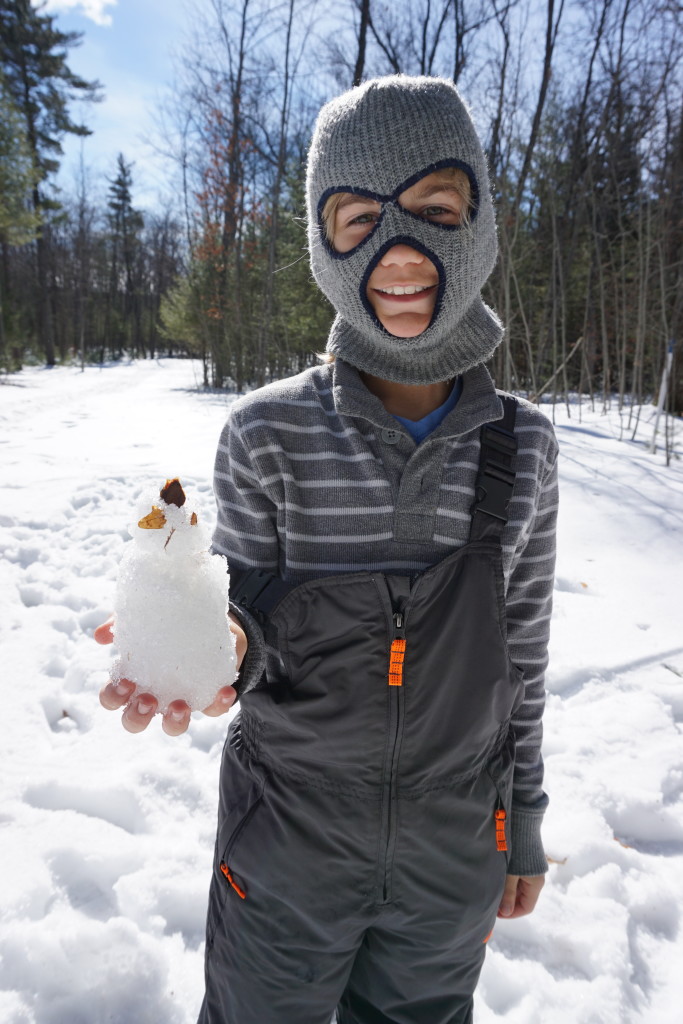 And that was the Hines winter retreat! We had a blast, and I always wonder why I don't take more pictures!
On our way home, we stopped and stayed with Daniel and Kelly for the night. We love having them so close, plus they are right on our trip to and from up north, so it wouldn't make sense not to stop! Kelly made a fabulous dinner to celebrate Dan's birthday and we played a never-ending game of Phase 10. Kelly and I look mad in this picture…we probably were haha!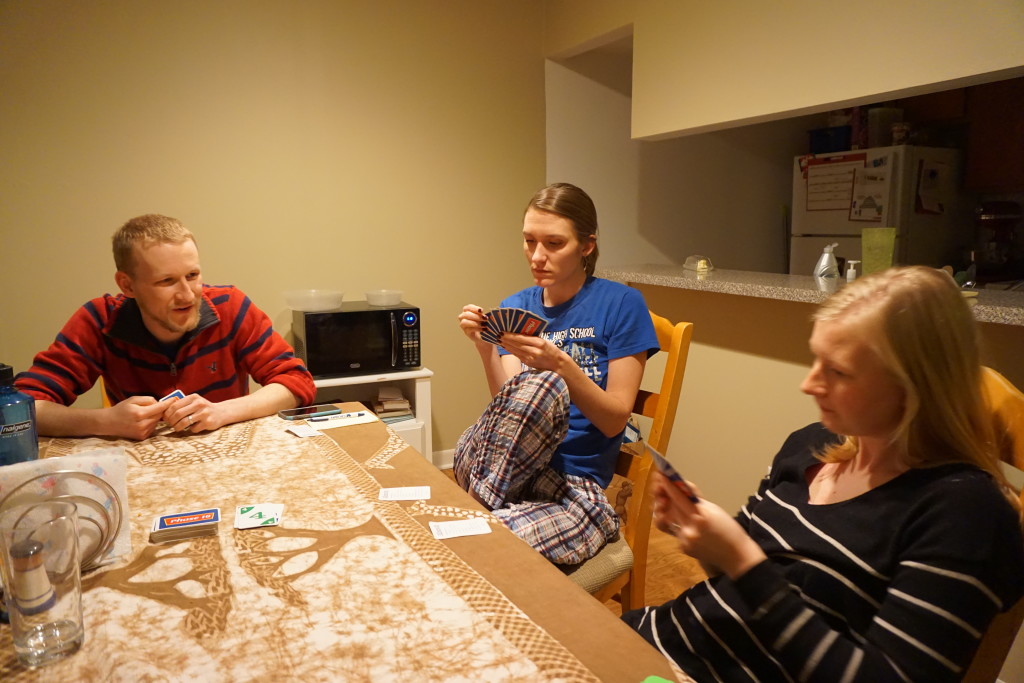 The girls had already gone to bed, but they also had a blast with Dan and Kelly! We love having them so close!!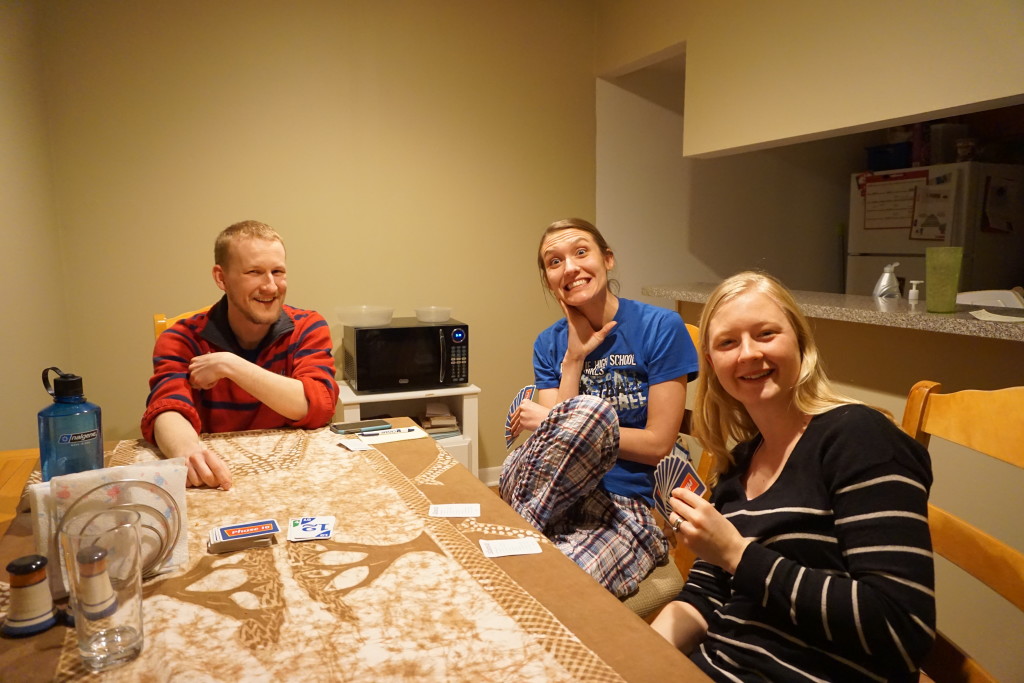 And that was the Hines winter retreat!
You can see my recap from last years winter retreat here.