Happy Wednesday! Today's prompt is one of my favorite: give us a little tour of your house!
If you have been following along with this link-up, one of the motives behind the link-up is to show life as it really is: not just the perfect life that we show edited in Instagram filters. So it is my hope that when you see my home in its current state that you don't feel like you could never measure up. I took these pictures with toys all over the floors, throw pillows scattered about, the guest room in shambles and our duvet cupboard down in the basement… And I hope that you are willing to share your home in it's current state, too.
We bought our house in December 2014 and moved in immediately. I unpacked and we renovated almost every room of the house. We have lived in our house over a year and yet there is STILL so much work to do!
My decorating style is…simple and functional. I'm not into knick-knacks or things that don't have personal significance for my family (ei a painting). Instead, I tend to decorate with pictures of my family or pieces that people have made. I'm also into anything affordable, so most of our furniture and décor is a modge-podge of things we can afford! We live in a four bedroom two bathroom home, and we do have a full basement but it's creepy and awful, so it doesn't count haha.
So without further ado…welcome to our house!
This is the view when you walk in the front door. This is our living room, which stretches out into the dining room.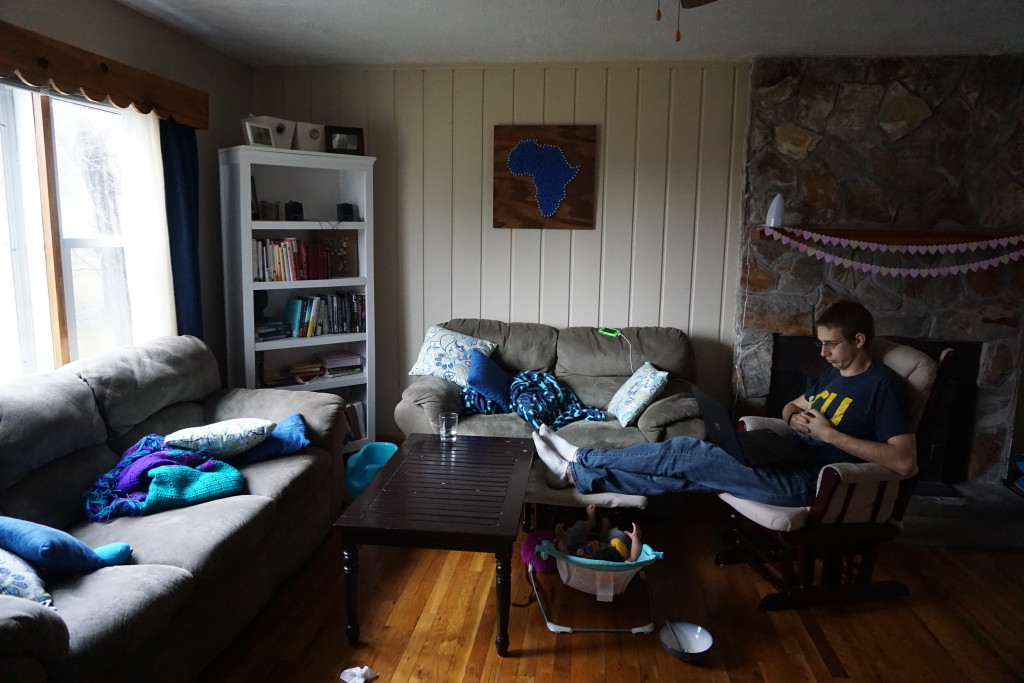 Looking into the dining room…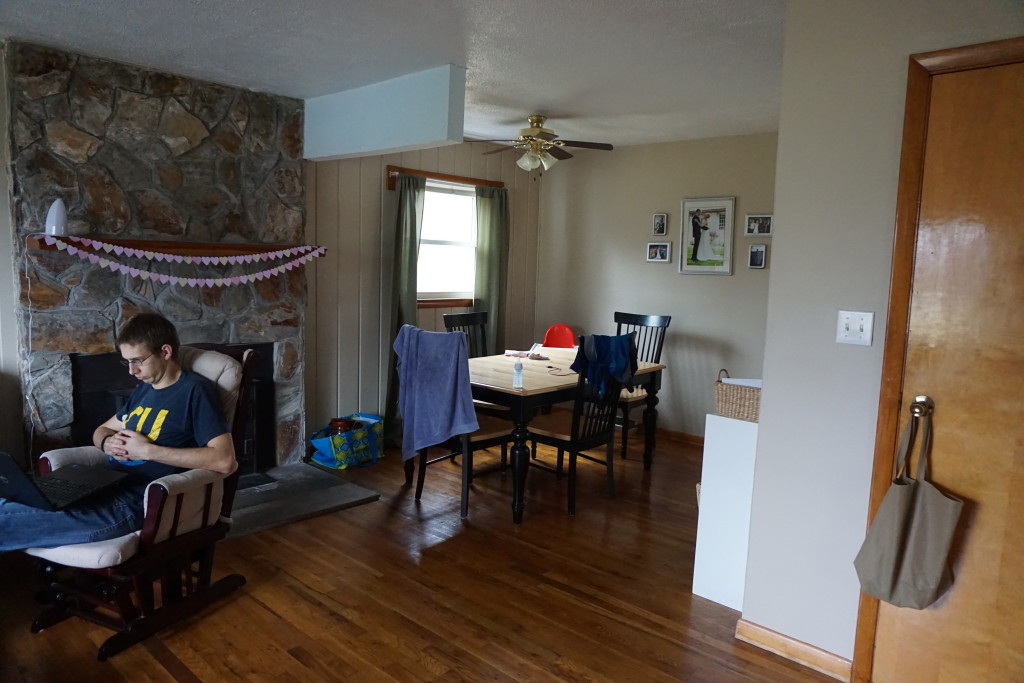 Turn to the right, and you can see the rest of the house through the doorway that Theo cut.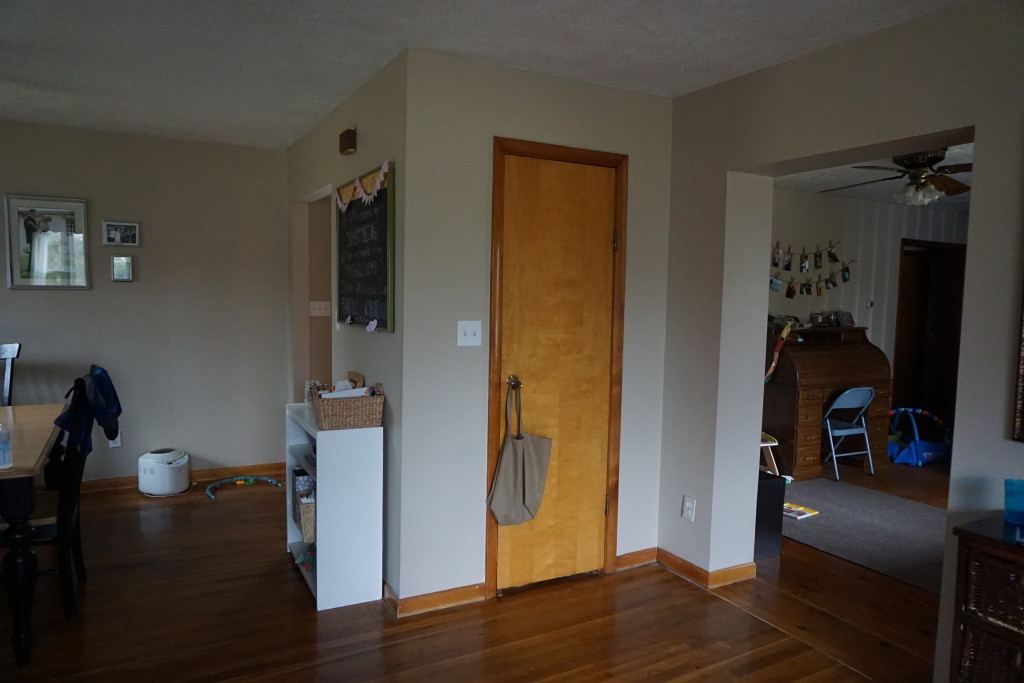 Now we walk through the dining room and turn right into this little hallway. We have a pantry to the right, a back door to the left, a basement door straight ahead and then my kitchen is that little peep of yellow that you see.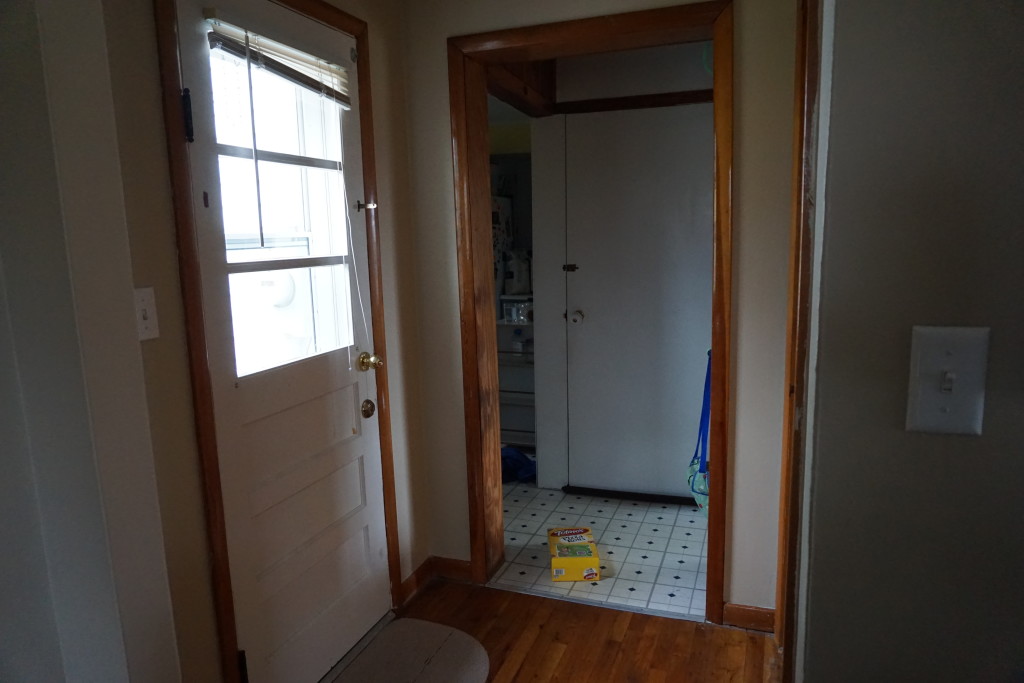 Welcome to my kitchen! Can you tell that a toddler lives here? And yes, there are many dishes piled in the sink!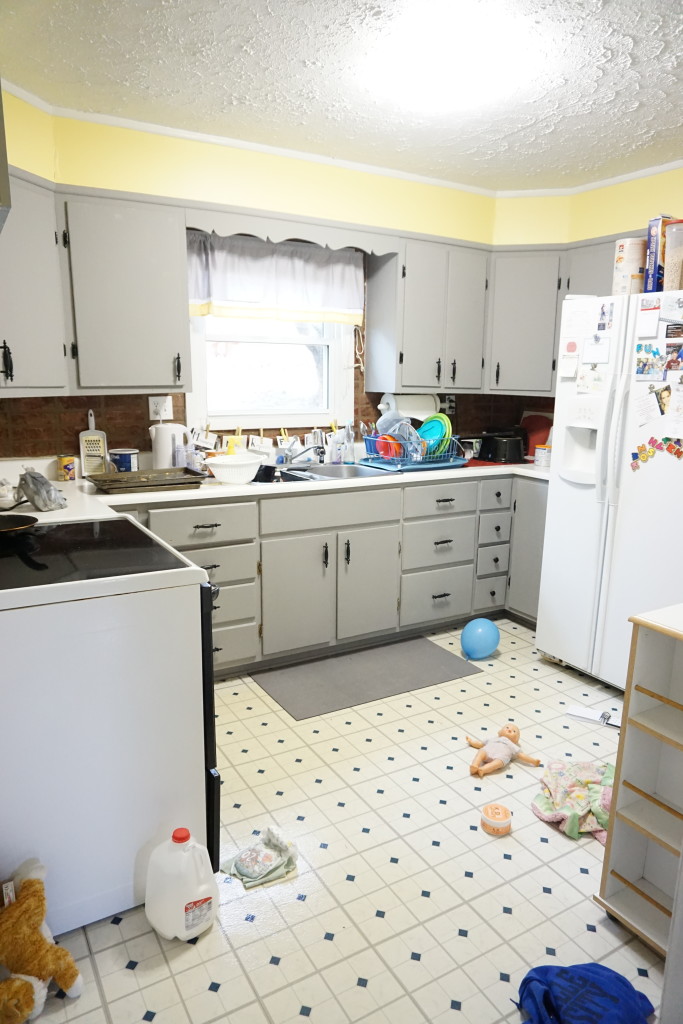 Now we leave the kitchen and go into the playroom/multipurpose room. The doorway that Theo cut is all the way to the right. You can see the entire before and after of this room here.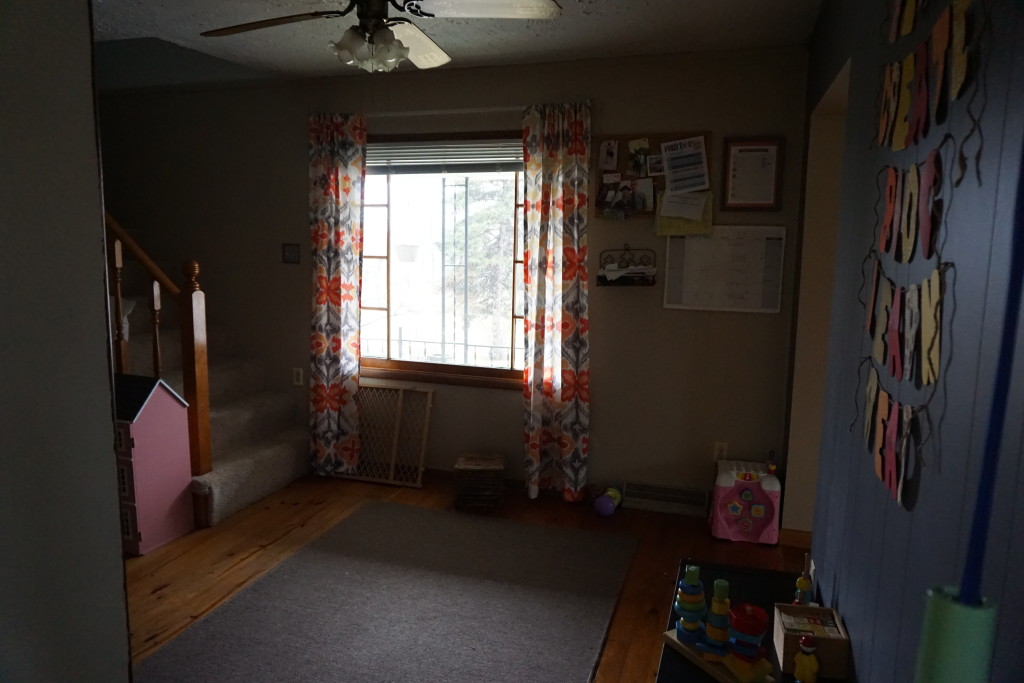 When we head to the back of the house, we have three doors: one bathroom and two bedrooms.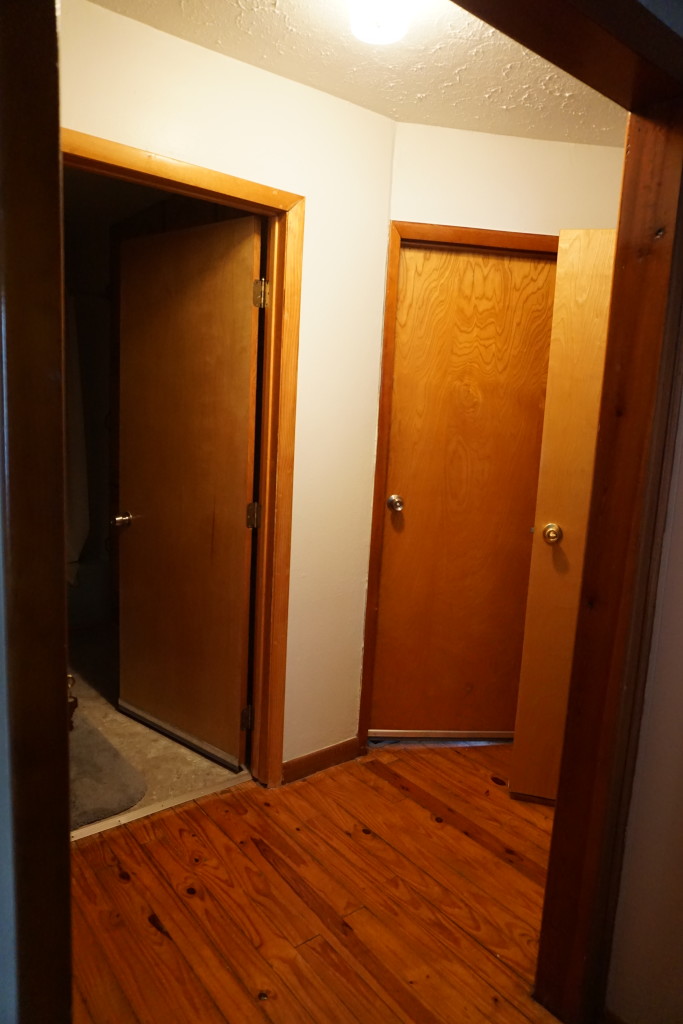 Bathroom. Yeesh, it needs to be renovated so badly.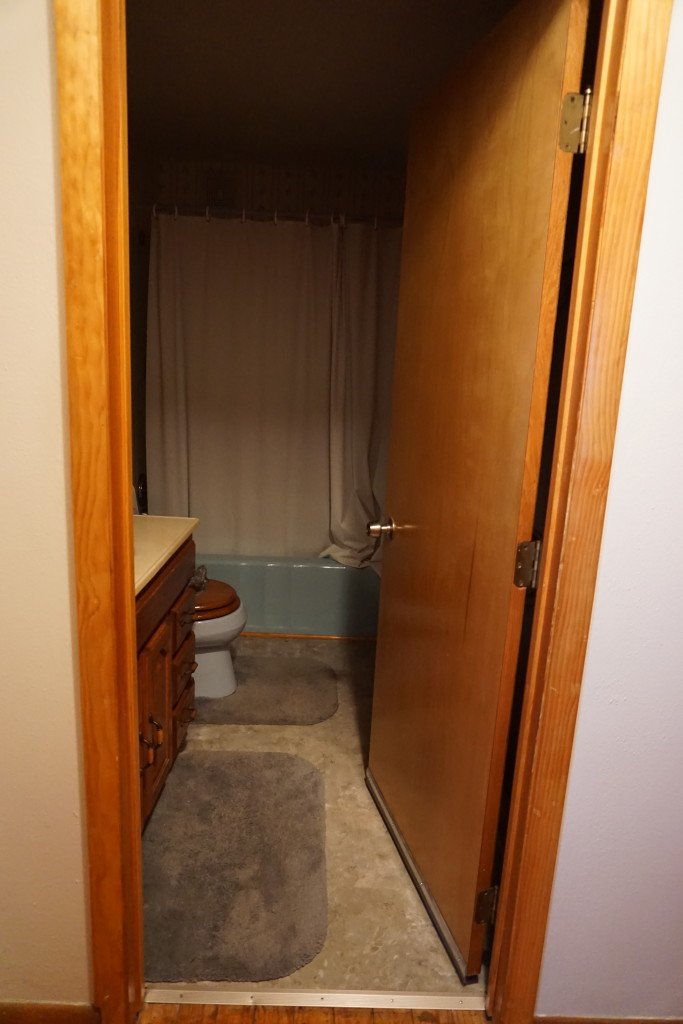 The guest bedroom…which is where Little Miss frequently takes her naps, hence the blankets draped all over the place.
Behind the other door is an office, which really is just my "dump" room. Please tell me you have a "dump room", too?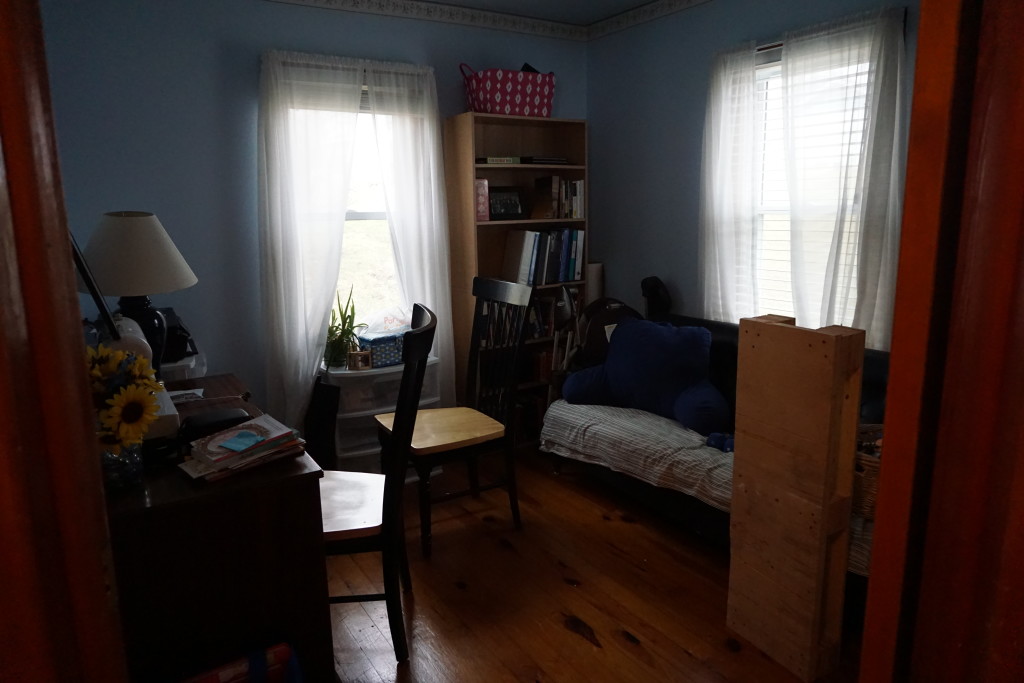 Now we head upstairs, where we have two more bedrooms and a bathroom. On the landing, we have a closet, a litter box, and the diaper trash.
Straight ahead: the bathroom. Again, it's not what I want it to look like, but it has been one of the last priorities.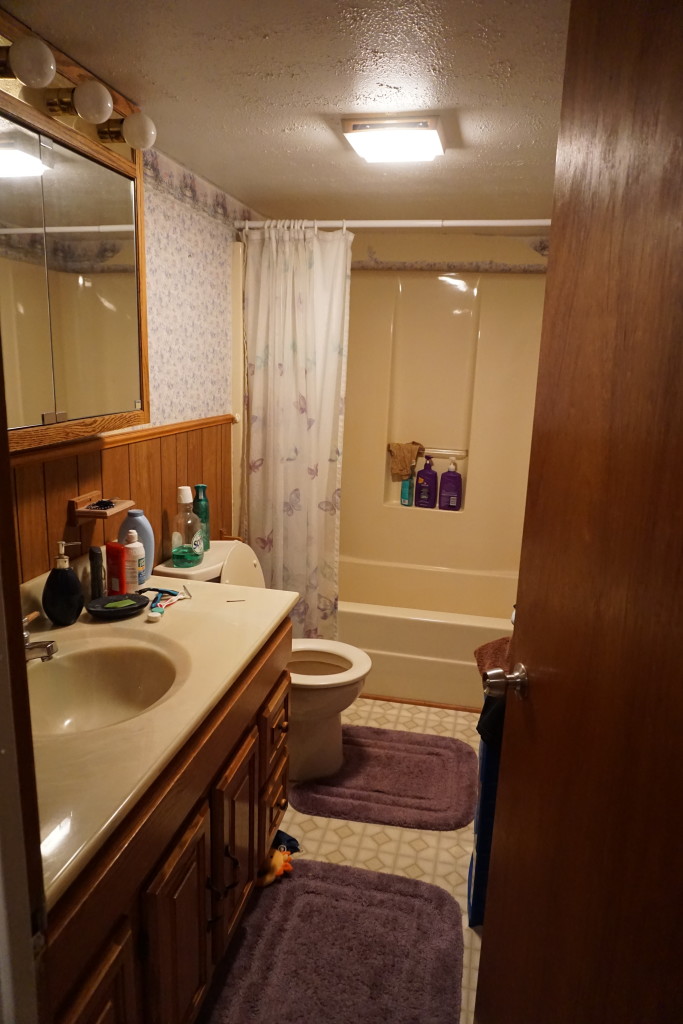 To the left is our bedroom, which is obviously still a work in progress. And remember that my nice bedcover is downstairs in the basement because somebody had a blowout poop and got some poop on my bedcover. Thank you, Lord, for washing machines!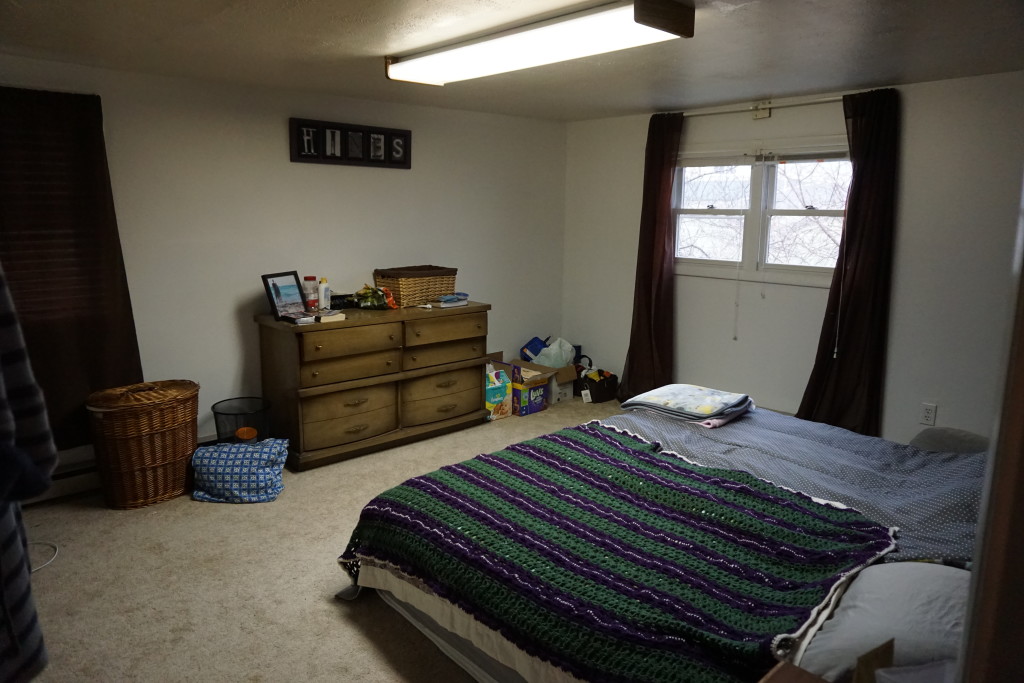 The bed with my purple wall that I love.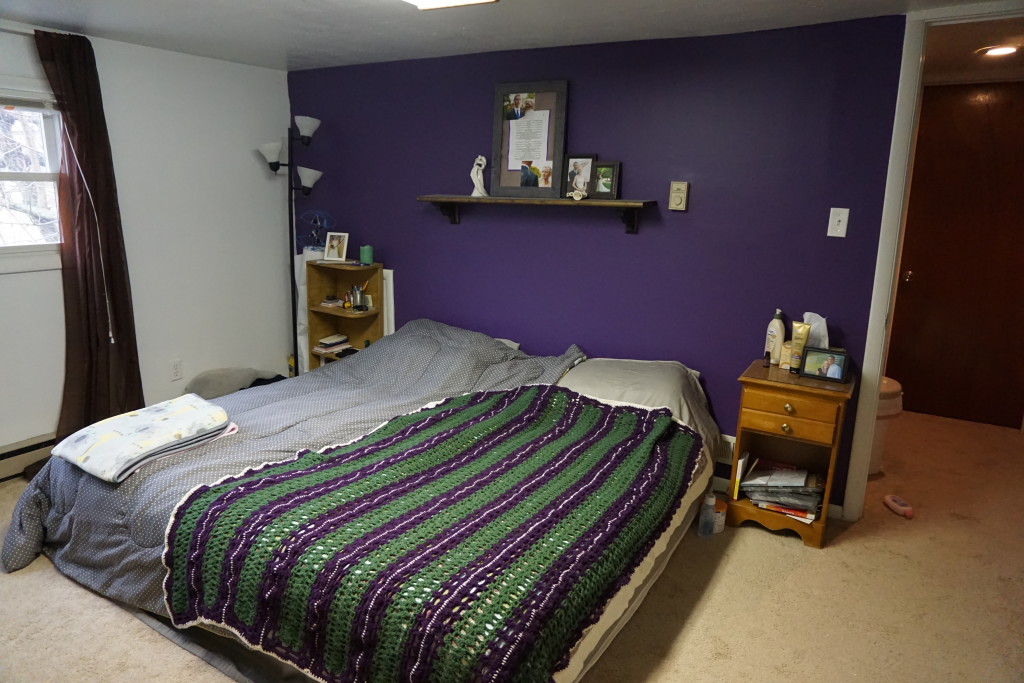 Our wall of closets. I know, our "master" bedroom is super small, but we honestly don't mind.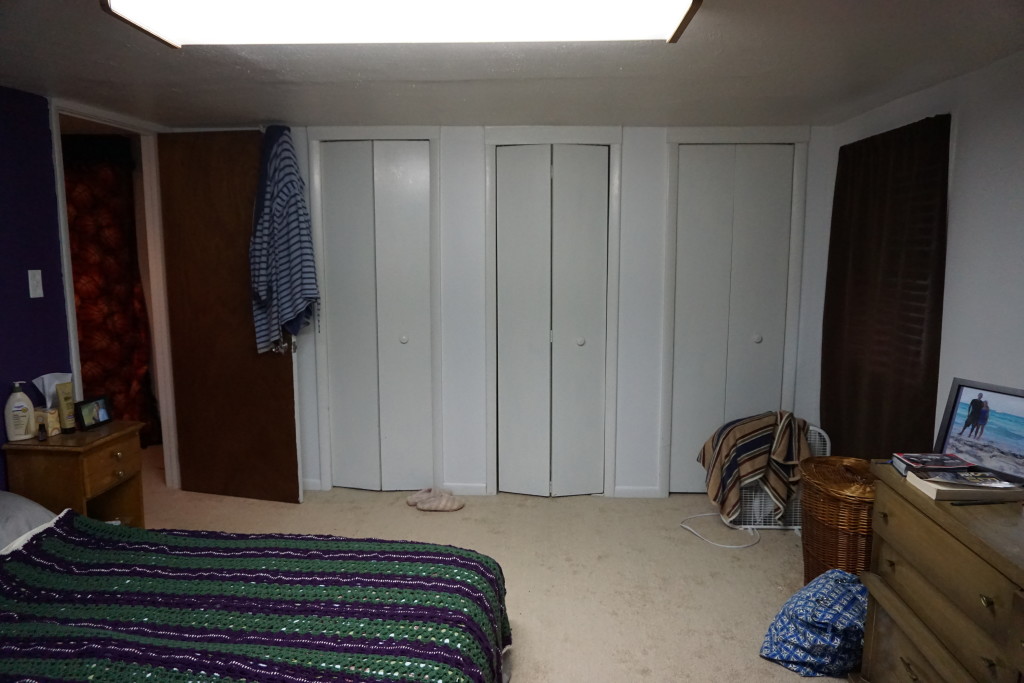 Across the hall is Tera and Little Miss' room! Yes, my 18 month old and my 6 month old share a room. No, nobody gets very much sleep. But I didn't want to put either of them downstairs by themselves and after having babies in our bedroom for that last year, I wasn't getting much sleep anyways! This room is also a work in progress, and it's quite obvious that a toddler got her hands all over it recently!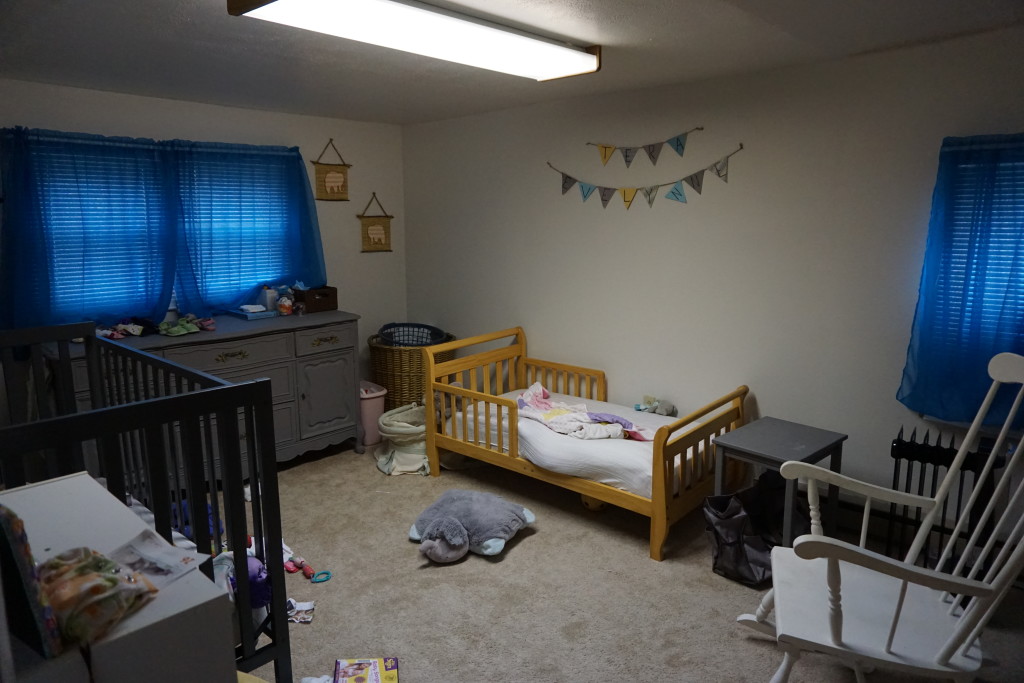 Oh, look! A toddler!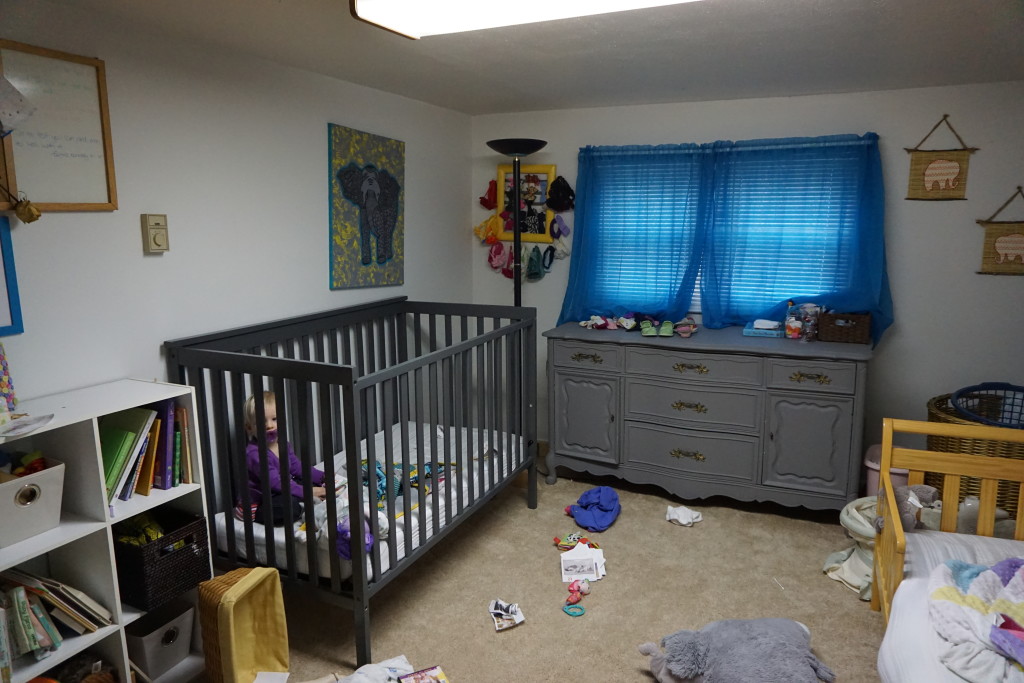 And the closets. It's so handy having separate closets. I have Little Miss' clothes in one, Tera's clothes in the other and then the third has shelves so Little Miss' clothes are in that "dresser" while Tera's are in the grey dresser.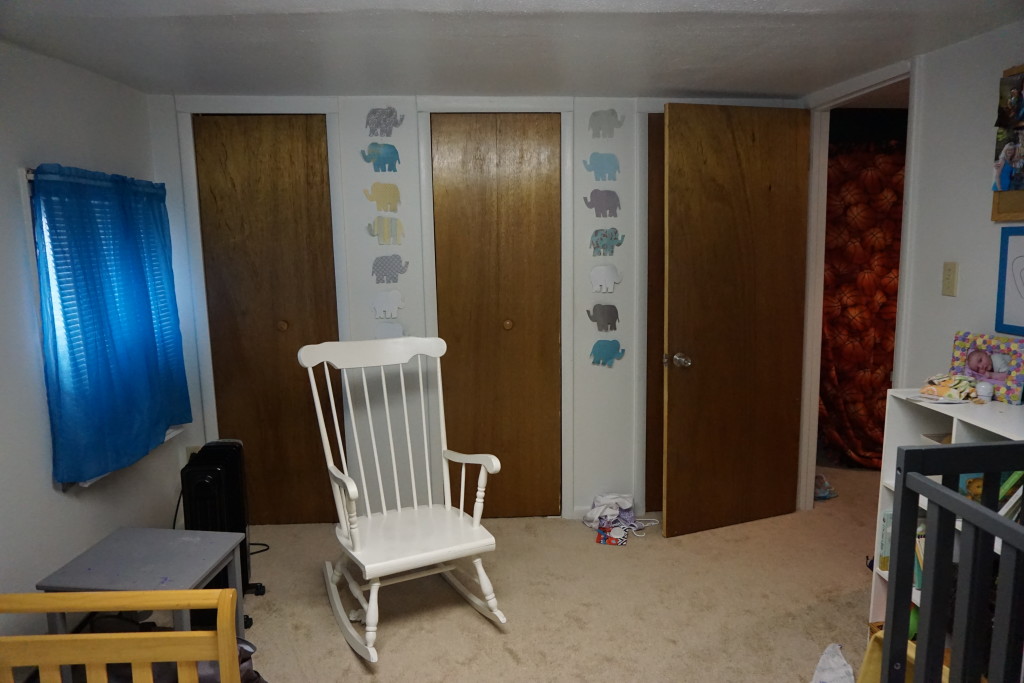 And that is my home! That is what you would see right now if you knocked on the door, so that is what I decided to show you! Hopefully I don't lose any cool points from how messy and disorganized my house looks. Just looking at these pictures makes me want to go clean up a little!! Haha!
Now it's your turn! Let us see a tour through your home and then link up with us below! I can't wait to see your homes!
Loading InLinkz ...
(PS…I just wanted to apologize for the issues I have been having with my link-ups. Apparently the "free link-up" that was advertised is not actually free and I've been trying super hard to find a back-up plan. One is in the works that involves YOU readers hosting the link-up. I will be contacting several of you who have expressed interest to host on your own blog in the near future! Thanks for linking up (or at least attempting to!).
You can find the Outside the Frame details and future prompts here!
Join us again on March 16th to share some Spring activities that you have planned!