I know…it's a Saturday! Shop features are on Monday!!! Well, you see…during the month of March, I promised several people shop features and I didn't carry through that promise. Right now I am playing a little bit of catch up. But let's be real for a second…you DO NOT want to miss these gorgeous prints on this dreary Saturday!!! The moment I saw Bethany's art on Instagram I was IN LOVE. I think you will be, too!

My name is Bethany Joy, and I am the creator of these unique, colorful and inspirational prints! My shop name, Bee Always Blooming, is in honor of my lifelong nickname "Bee" and my love and passion for flowers! Also, my website is Bethany Joy Art and that is simply my first and middle name. I am so honored that people choose to support my art, it is truly a joy to share my passions with the world!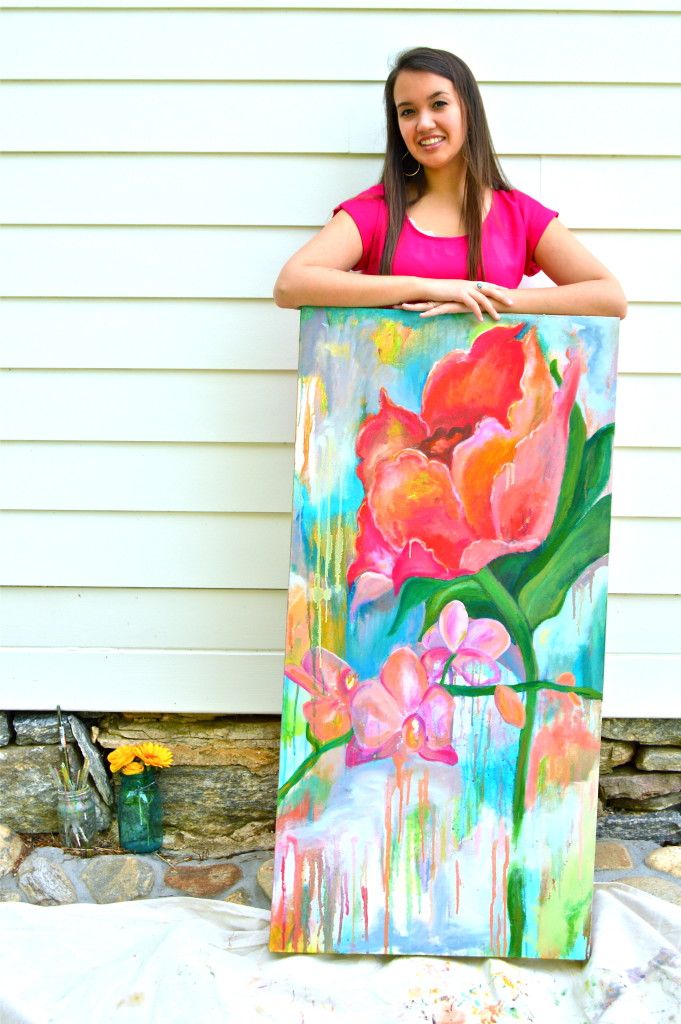 I started my etsy shop in 2015, shortly after graduating college as a way to share my art with the world. I enjoy selling both original paintings and prints of my paintings (as a way to offer more affordable art.) My originals are all created in my home studio with a variety of mediums, acrylic paint (mainly), watercolor, oil paint, pastels, etc. and if I decide to have prints made of a piece, I take them to a great local print shop.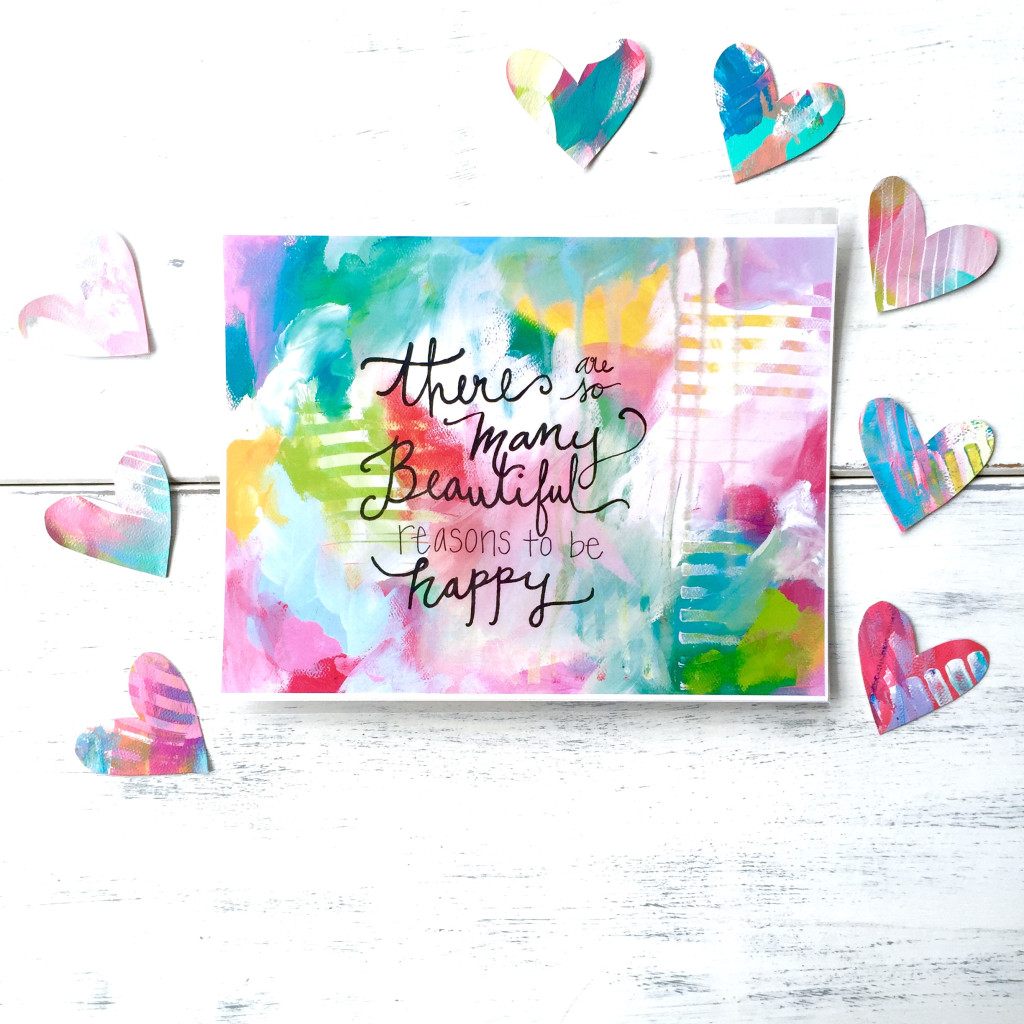 With a central interest in abstract painting, I choose to focus on color, surface, organic form, and the visual language of paint in each of my works.  Incorporating flower shapes and other aspects of the natural world help structure my abstract art and communicate something near to my heart. I have always loved the art of creating, finally choosing to focus on painting (and teaching) as a career during my freshman year at Brevard College.  I recently got married to the love of my life and we have chosen the sweetest puppy to be a part of our family now too. My artistic journey continues to evolve and blossom with each new season of life!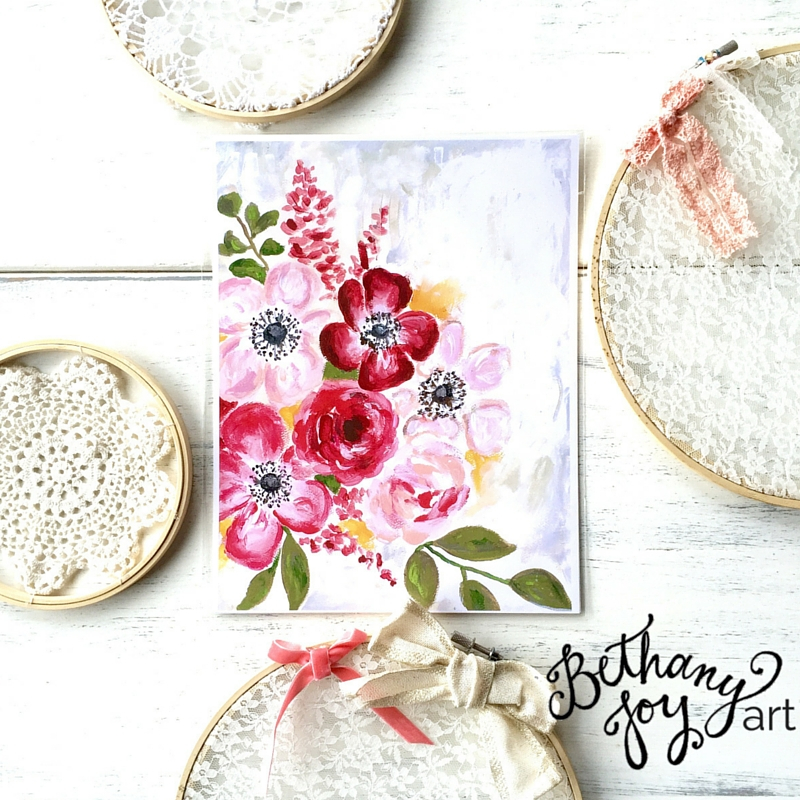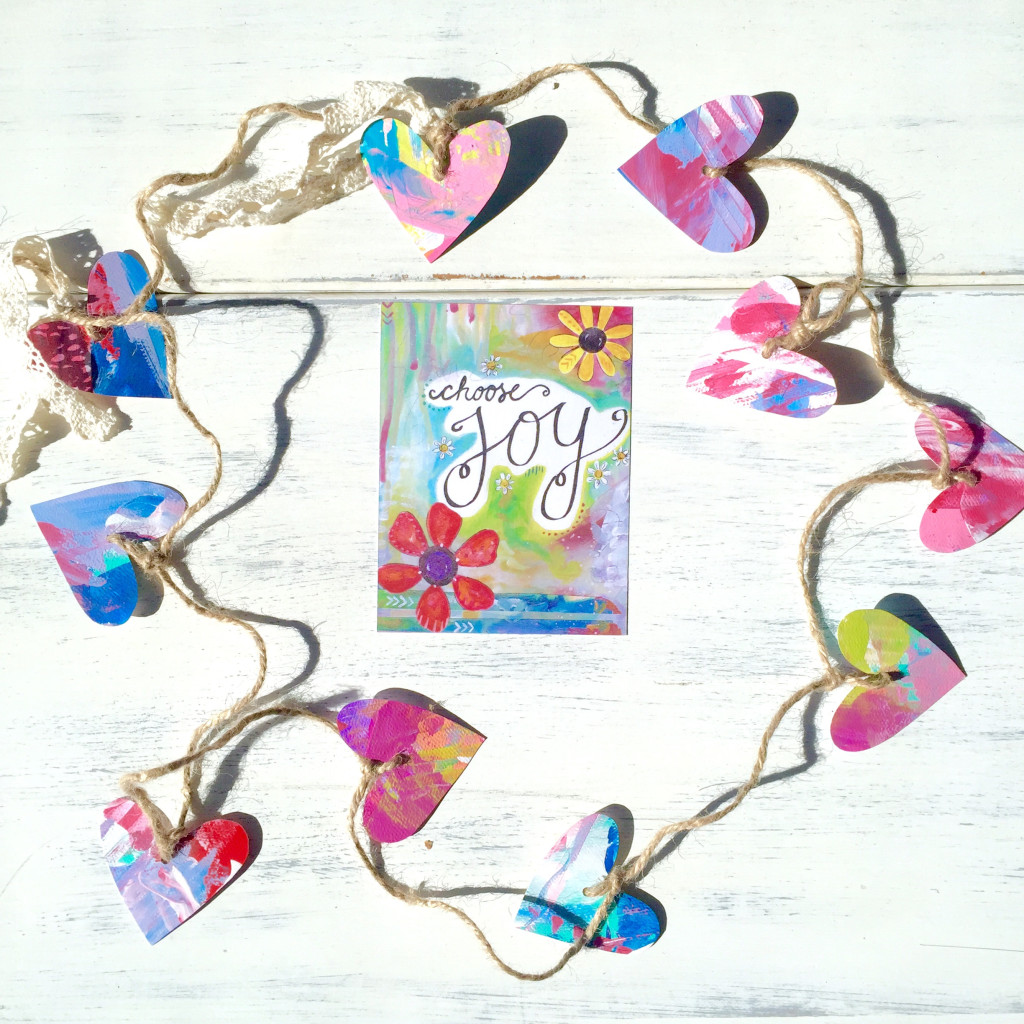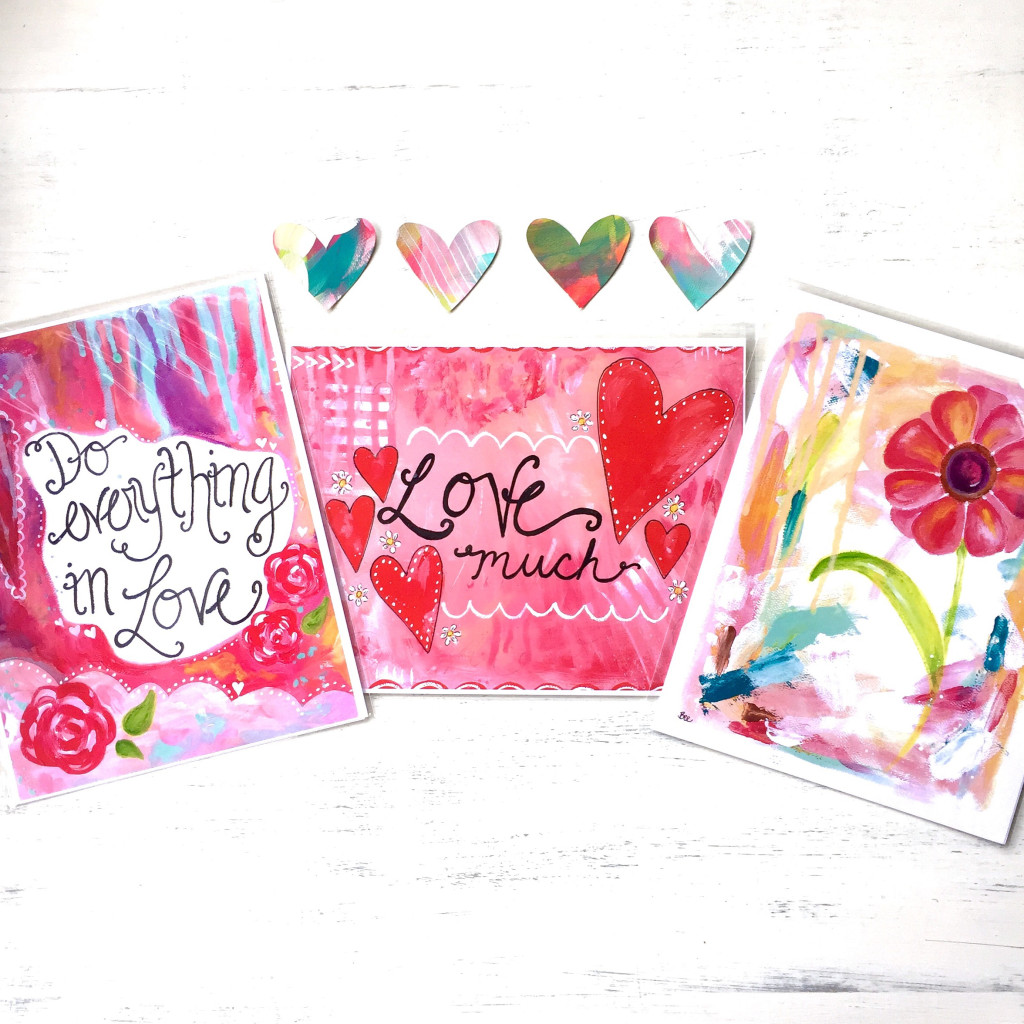 You can find me on social media by following me on Facebook, Instagram and through my website!

I also just recently started offering a few of my designs on phone cases! You can find those here: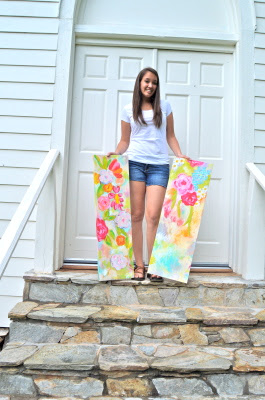 And just for you, Glorious Mundane readers, here is a fun discount code: BLOOM15 for 15% off, expires on
April 20, 2016
. 🙂
____________________________________________________
Yayyyy! Thanks so much for letting me feature you, Bethany! I don't know about you guys, but I went ahead and used that 15% off discount and ordered myself this print: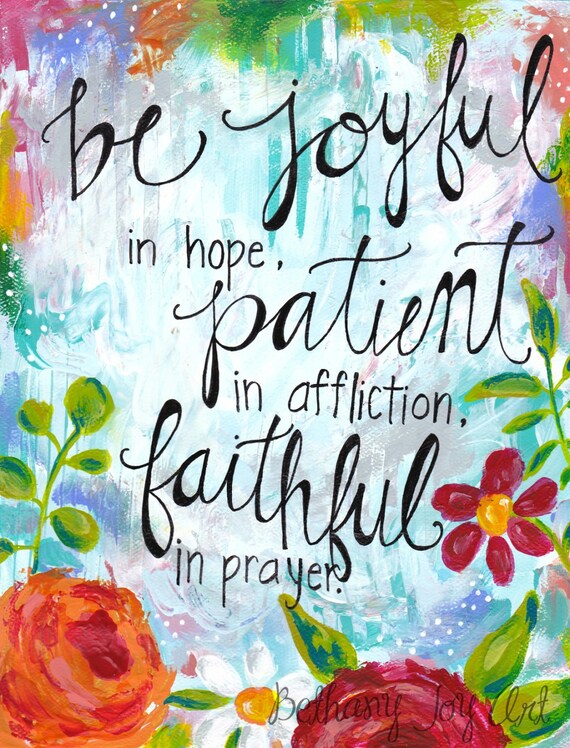 This verse has kind of been my "foster care" verse. I have so much hope for the broken-ness in this world, for families to be reunited and for children to receive love and blessing instead of neglect and abuse. I know it won't happen on this side of heaven, but when I catch glimpses of it here on earth I see the beauty of hope. Foster care is also so full of afflictions- it seems like every time I see a case worker or Little Miss' Mom, I learn more about the heart-breaking history that my sweet one has. I have cried many tears over the injustice of the system and how unfair it is that Little Miss has this affliction (and her Mom, too). And finally, I am learning that I have to be faithful in prayer. There is not much that I am in control of in foster care, but I am able to pray. I need to be faithful in asking God for the patience and the endurance to get through the afflictions, I need to be faithful in prayers asking God to direct the footsteps of Little Miss (because I know I have no say in it).
I've wanted to make a family picture wall, and I am going to be hanging this print on that wall. I want to include our family pictures and also the pictures of our children, that will include all the foster children that enter our home.
And, as usual if you are interested in having your shop or small business featured, please contact me at
[email protected]
You can check out my other shop features
by clicking here.