Happy Monday! It's dreary and cold here in Ohio and I'm just trying to have a good attitude until Spring really and truly rolls around! Today's shop feature sure does bring a bright little spot into the picture, though! I met Amanda and picked up her business card at a craft show I went to last fall. I was drawn right away to the beautiful colors and the natural rocks used to make her bold pieces! But I'll let her tell you all about it!

Amanda Heslinga owns the etsy shop "Rocks with Sass" based out of Columbus, Ohio. This small jewelry shop is all about spreading positive energy, chasing passions, and wearing sassy jewels. As a Crohn's disease fighter, Amanda has made it her mission to share her story in order to raise awareness and funds. A portion of each sale is donated to the Crohn's and Colitis Foundation of America. Previously a designer for Abercrombie & Fitch, Amanda is now focusing on her health and the exciting future of "Rocks with Sass".
Many pieces are one of a kind created from crystals and gemstones.
Gunmetal Quartz Statement Necklace: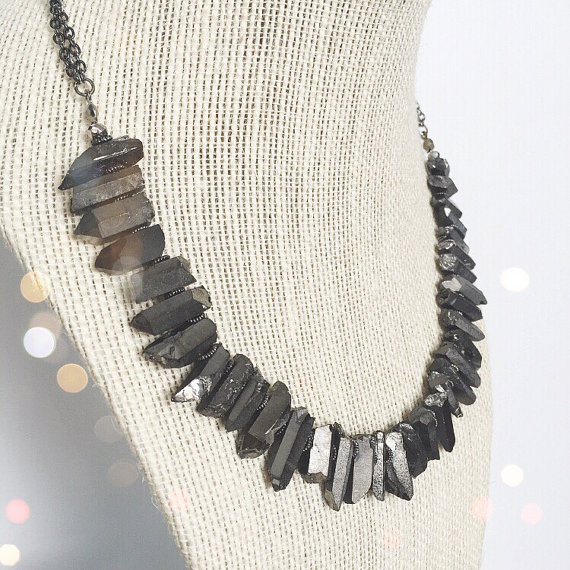 Night Lights: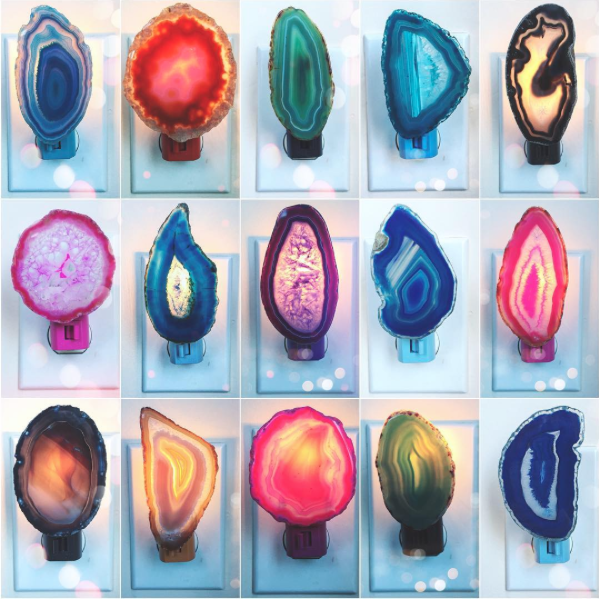 Dainty jeweled statement necklaces: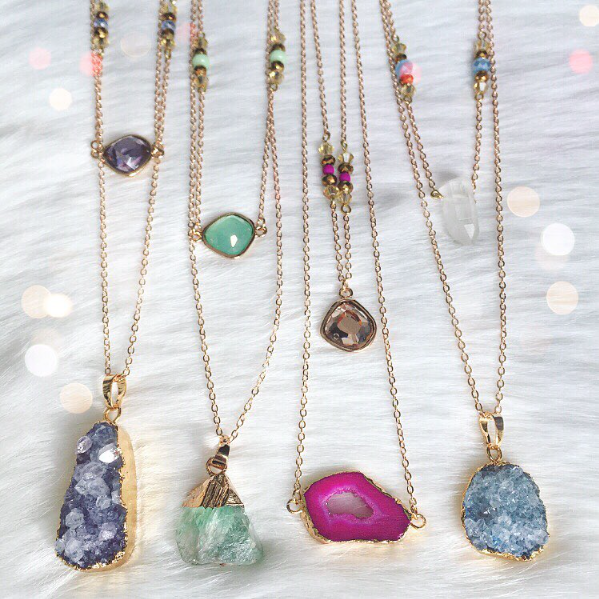 Abolone Shell and Pyrite adjustable ring: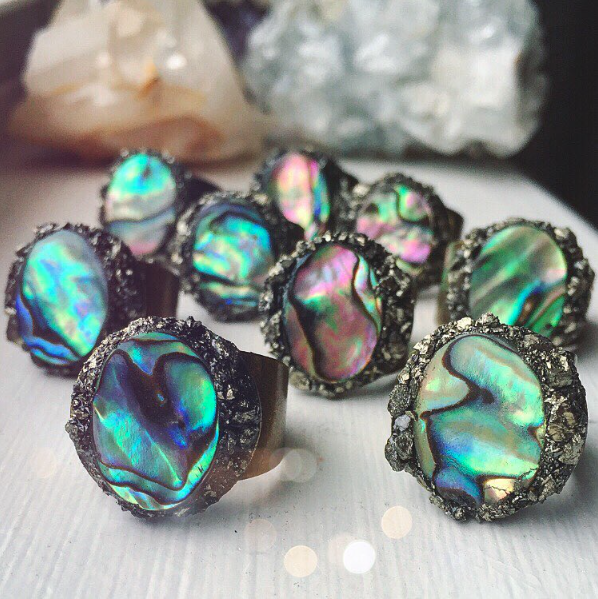 Blue jewels statement necklaces: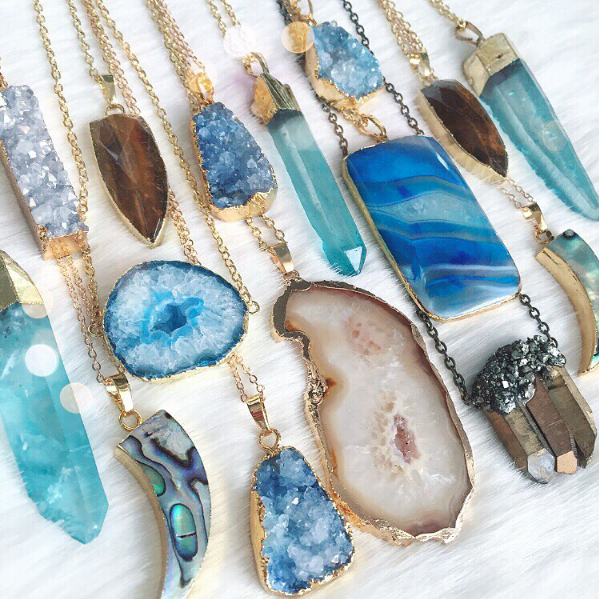 This is just a small sampling of the items that I offer! You can see more by following me on my various social media sites:
Etsy Shop- https://www.etsy.com/shop/RocksWithSass
Facebook- https://www.facebook.com/RockswithSass/
Instagram- @rockswithsass
Twitter- @rockswithsass
For your readers I am offering a 20% discount! The code is: SHBLOG20
_______________________________________________________
Thank you so much Amanda for letting me feature your shop! I love scrolling through Instagram and seeing these beautiful pieces pop up!
If you would like your shop or small business featured on The Glorious Mundane, please email me at [email protected]
You can click here to see other shop features (and take advantage of some awesome open discount codes!)