Hello, dear friends!
It's time again for Outside the Frame!
Where have I been, you ask?
Well, in case you haven't heard….the last 12 weeks have been a little bit rough for me as I weathered the first trimester of pregnancy. That's right, pregnancy #2, coming right along! I seriously apologize for dropping all things blog-related, especially this little link-up. I committed to doing it, but sometimes there are just things that have to fall off the priority list. This blog was one, and I'm glad that I took a forced break. I'll be taking another one in October when we welcome this baby, simply because I learned that it's good for me to take a break. The world didn't fall apart, and nothing really changed! Imagine that!
Today we are talking social media. I think that we can all agree that it's a gift…and a curse. With the invention of the smartphone and social media apps, we are now more connected to one another than ever (yay!). Unfortunately, this also means that we are less connected to people in person and instead attached to our devices and all the little red numbers popping up every few seconds.
I'm going to list my favorite social media apps, and then talk through some tips and tricks I have for keeping them under control!
1. Favorite app to stalk: Periscope
I started an account with periscope, and I got one follower…and it was some creepy guy. I couldn't get my outdated phone to work to take videos and therefore I gave up on actually periscoping myself…but I love watching others! My favorite accounts are @jessconnally and @melodyjoy
2. Favorite app to stay connected to my family: Skype
I'm SO thankful for Skype. My parents live a continent away, and it's the only way Tera gets to interact with them. She always runs to the computer and yells "Meemaw!" "Peepaw!" when she wants to talk to them. She also talks to some of her aunts and uncles on Skype.
3. Favorite app to "waste" my time: Facebook
Let's face it, Facebook is also a great way for me to stay connected with the friends and family that I have near and far. But it's also totally true that I use it to zone out. I love seeing updates from friends and family, and it's actually one of the best ways for me to share and see pictures, so I'm grateful for it in that way.
You can follow my blog page on Facebook here: The Glorious Mundane
4. Favorite app to share my heart and find new friends: Instagram
I think Instagram is my absolute favorite social media app. Pictures are my love language, and seeing pictures is so beautiful. I leave my Instagram public and it is one of the main ways I get new blog followers. I also like how I can find "my tribe" more on Instagram than on any other social media. It seems that I can always find some encouragement from someone who is going through similar struggles or accomplishments.
You can follow me on Instagram here (@thegloriousmundane)
5. Favorite app for personal growth: Podcasts & Pandora
I was recently encouraged to build an atmosphere of encouragement and spiritual refreshment in our home. One of the ways of doing this is listening to sermons or uplifting music. I have enjoyed finding both sermons and some refreshing talks from some of my favorite bloggers on podcasts. I also will turn Pandora onto a worship station and let that fill my home.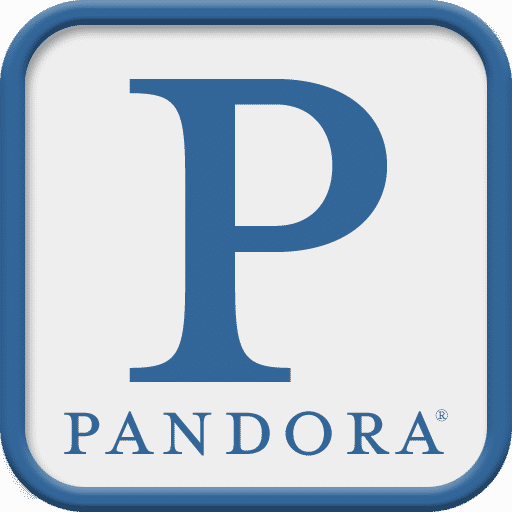 6. Favorite App to realize there is more to the world than just me: BBC News
If you don't have this app, you must get it. It's the most comprehensive news app (and website) I've found. It gives the world news, and as Americans so caught up in only interacting with each other and getting tons of likes. There is so much more to the world, and even if world news is sometimes saddening, it's a perspective that we need to have. BBC news isn't all doom and gloom, there are some interesting articles in there too.
And here are five tips I've found that work well for me balancing social media:
1. Pick a location for your phone and leave it there.
I will put mine up on the shelf where the speakers are, so that I can listen to the music through the speakers. I have heard of people using the kitchen counter as a base or even a shelf where you plug it in. My brother and sister in law plug their phones in at the kitchen counter when they go to bed. I love that idea! Just get an alarm clock and make sure that you turn up the volume just in case of that emergency call.
2. Occasionally delete the social media apps.
I've done this several times with my phone…I will delete facebook or Instagram (or both) from my phone for a day or two or even a week. I can still access them through my laptop, but I find that I waste a lot less time on them when I have to go through the laptop.
3. Ask yourself some deep questions
Before going on your social media sites ask yourself, "Is this beneficial?" "Is this wholesome?" "Is this a good use of the time I have right now?" "Why am I saying this?" "What is my intended purpose?" "Is this bringing God glory?" "Is this seeking to bring myself glory?" "Who am I intending to encourage?" "Who am I intending to harm?" "Will this matter in 2 years?" "Am I posting this out of strong emotions (anger, elation, frustration?)"
I don't think that we always have to psychoanalyze every single thing that we post, but I do think it is important to understand why we are posting certain things. I think we need to remember that we need to be intentional with the things that God has given us, including social media. If our posts are harming somebody, we should probably not be posting that. If our posts are not wholesome or beneficial, then really we don't need to post it!
4. Don't use social media for affirmation, or as an outlet for emotions.
This is something that I really struggle with. When I feel like I'm having a rough and lonely day, I usually tend to turn to the people around me. As a stay at home Mom, my girls are both under two and don't even know how to tell me they need to pee, let alone be able to compliment me. So I turn to my "people", who all happen to communicate to me through a screen. But this affirmation is short-lived and somehow never as encouraging as I want it to be. I also tend to want to share news as soon as it happens- whether something that makes me angry or something that makes me thrilled. Instead, I recommend waiting a day. Sometimes I will write down exactly what I feel, then save it for the next day to post. That way I know that I'm not posting it through blind eyes, but instead I've slept on it, I've read and reevaluated it, and I've made sure that I'm just using social media because my emotions need it.
5. Turn OFF notifications!
Remember a few weeks ago when all the Instagram accounts you follow posted a picture encouraging you to turn on notifications? How many of are going absolutely bonkers with all the notifications you keep getting? Turn 'em off! In fact, I recommend that you turn off notifications in ALL apps. This means that you won't have little red numbers constantly tempting you to click on that app RIGHT NOW. The only notifications I leave on are my email ones and when I get an Instagram message (very rare, lol!).
6. Use it to intentionally encourage
Instead of just browsing Facebook for an hour, write something encouraging on someone's wall or send a message. Instead of posting another cute picture of you and your kid, or your awesome workout, use that little Instagram square to share something that you have overcome, and ask people to share theirs! Send an Instagram message, support a small shop. Or better yet- open up gmail and send a personal email to someone who means a lot to you! OR (hold onto your hats because this is such a crazy idea)…USE YOUR PHONE TO CALL SOMEONE!
So what about you? What are some of your favorite social media apps? What are some of your tips to managing your phone and making sure it's not always glued to your hand? I'd love to hear what you have to say, and I'd love it if you wrote your own blog post on the topic and linked up with Outside the Frame! Today I don't have an official link, but please feel free to post your link in the comments, to tag my Facebook page in your post, or to use the hashtag #outsidetheframe on Instagram! I look forward to hearing from you!