I love doing these little questionnaires. Did you know that I try to sit down and write at least one blog post every naptime? It doesn't always happen, but I do try. Today I sat down and I had no writing juices in me. I have a bunch of drafts that I need to work on, and some awesome stuff coming your way, but I just couldn't pound them out today. So here we are with a little Girl Behind the Blog!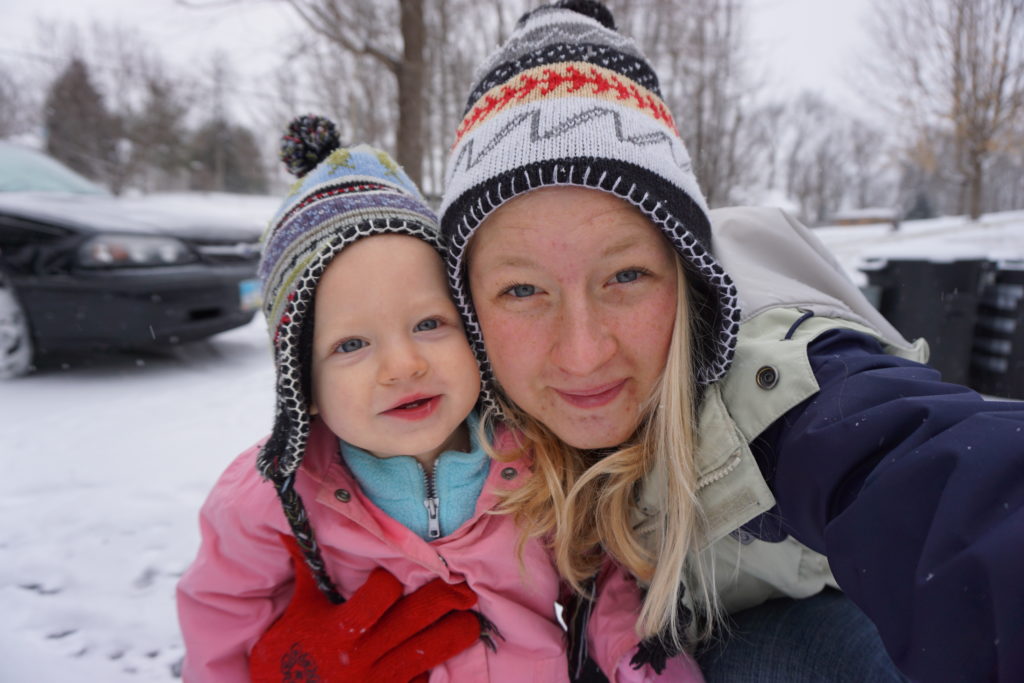 1.Where were you born?
Scranton, PA
2. How do you take your coffee?
I don't! So crazy, I know…but I don't drink coffee. I do drink tea everyday, and my favorite is chai tea. My caffeine of choice is coke, but I limit myself to about one a week.
3. Where do you want to travel?
Anywhere! Well, I prefer warm places. But I'd love to backpack Europe, hit up Australia, see some Asain countries and go to South America. Basically, the only place I don't want to travel is the Arctic.
4. Favorite guilty pleasure?
Um…Ramen noodles! I like to eat them dry. I just crush 'em up and pour the packet full of sodium on top. And then I enjoy it.
5. Are you afraid of anything?
I'm terrified of throwing up. Like, legit I  have anxiety over it. Which made morning sickness super fun.
6. What did you want to be when you grew up?
I always wanted to be a Mom and a teacher. And a missionary.
7. Where did you meet your husband?
I met him in a Biology study session at Cedarville University! The Biology class was SO HARD that everyone was attending this study session. Theo and I weren't even in the same class, we just had the same teacher. We sat next to each other and the rest is history! We recently saw that Biology prof out at a restaurant, and we went up to him and told him that it's because his class was so hard that we ended up together…married, with two kids. Haha.
8. What's your favorite scent?
Vanilla.
9. What is your favorite verse?
Be joyful in hope, patient in affliction, faithful in prayer.
10. How do you like to spend time with family?
We love to get outside and walk, run or hike! It's so refreshing and there are so few distractions!
11. What is one thing you couldn't live without in your house?
My fans. I'm the person who has to sleep with a fan (for the noise) no matter what the weather is. It drives my husband crazy.
12. What is your favorite restaurant?
Oh, it depends on the price point! I love me some Chipotle, but I also love Thai food! Eating out anywhere is a privilege, so I find I love even the simplest restaurants!
13. Favorite season?
SUMMER.
14. How many states have you lived in?
Three- and two countries.
15. What is your favorite song?
Right now I'm loving Lauren Daigle's "I Will Trust In You"
16. What is one thing you think people notice about you first?
Probably my super blonde hair.
17. What is one piece of advice you would give to someone?
Life has different stages, and different people enjoy each stage differently. So don't compare your stage or your happiness with someone else's stage and their happiness. If you are having a great time, store up for the hard times. If you are having a hard time, take heart- that stage will be over soon enough!
18. Do you think you're funny?
Eh. Sometimes.
19. Have you always wanted to work with kids?
Yes! I have always loved working with children.
20. What made you start a blog?
I wanted to stay in touch with my family members who were far away. And I love to write. It just took off from there!
21. What is your favorite thing to watch on TV?
Fixer Upper! And right now I'm enjoying Royal Pains.