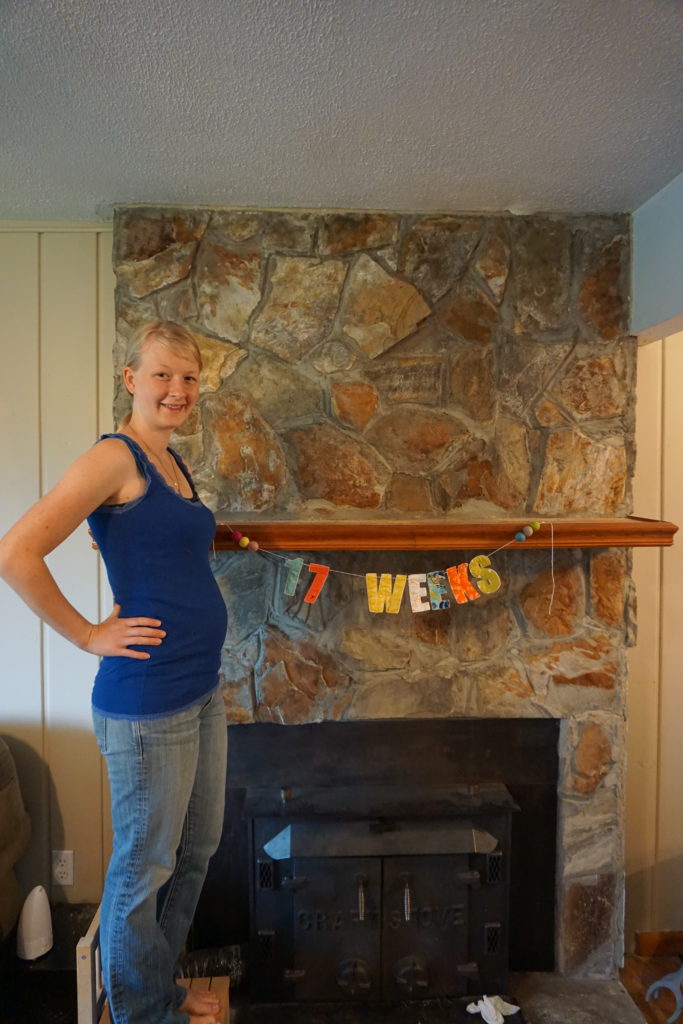 I'm a few days late on this, as we were traveling and last week was a whirlwind week!
17 weeks on May 14th.
Size of Baby: 5 inches from head to foot this week! Apparently we are going through a growth spurt! I love thinking of this little babe just growing away in my belly. He/She is about the size of an onion or a small sweet potato and weighs as much as a turnip! I don't know if I've ever actually held a turnip, so that's not helping me out very much haha.
Total Weight Gain: 2 pounds. I'm only a few weeks behind my first pregnancy, and I'm hoping to not gain as much this time around, so even though 2 pounds seems really small, I'm staying on track!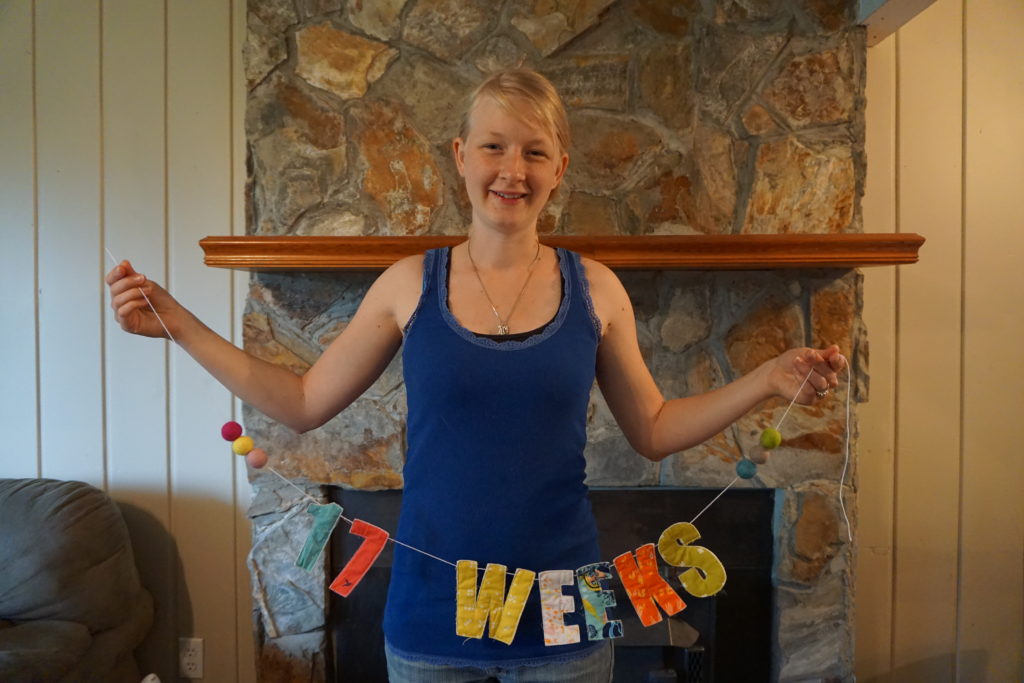 How I'm Feeling/Symptoms: I'm feeling good. I love the second trimester! I still struggle with the nausea way more than with Tera, but I'm so glad that first trimester is over. On Sunday (Mother's Day), I went upstairs to get Tera up from her nap. I found that Little Miss was also awake, so I grabbed both of them to head downstairs. When I got to the bottom of stairs, my brother in law declared, "Hey! You are carrying THREE babies right now!" That really stuck with me, because I usually just get super stressed out about the dynamics of three under two, but it really encouraged me this week that I am in fact taking care of three babies. I don't always do awesome at it, but I do it every day!
What I'm Wearing: I'm officially in maternity clothes, mostly, so I thought I'd start doing a better job of documenting what I'm wearing at least once a week. I'm for sure in that stage where people aren't sure if I'm fat or pregnant. When I go out, I try to wear a baggy t-shirt to hide it, or a shirt that makes it obvious that that is a baby, not a burger.
Here is my "fancy" Mother's Day outfit: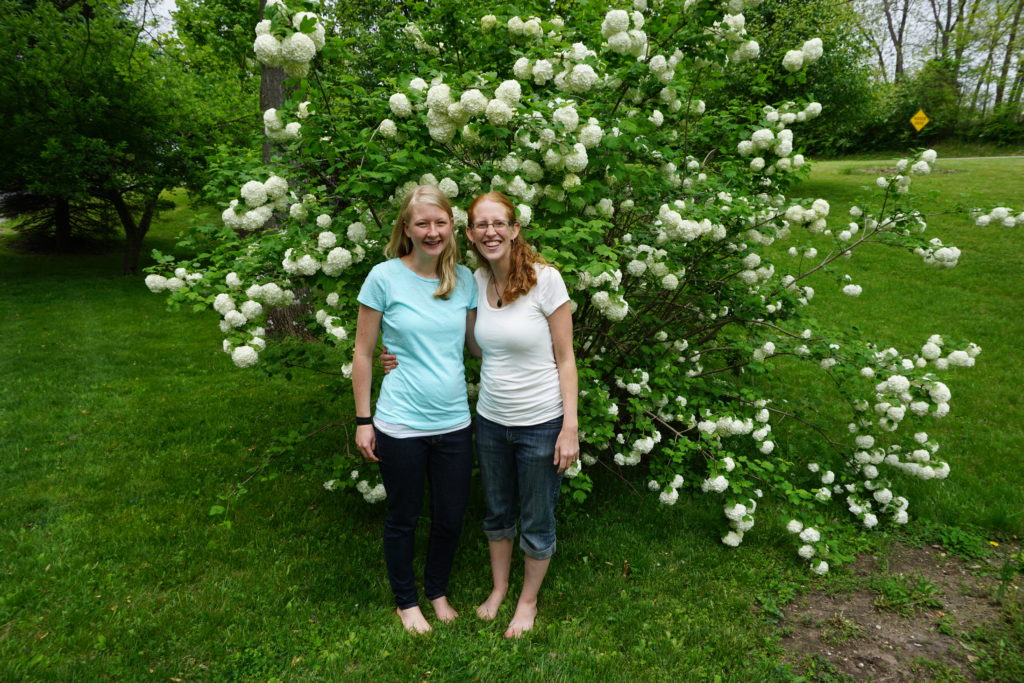 Gender: NO CLUE! But we find out on June 6th!!! I'm super excited, mostly because I honestly don't have a clue what it is!
Movement: Oh yes! For sure!!! Feeling it all the time now! I think I've even felt the baby from the outside, but Theo has yet to feel it.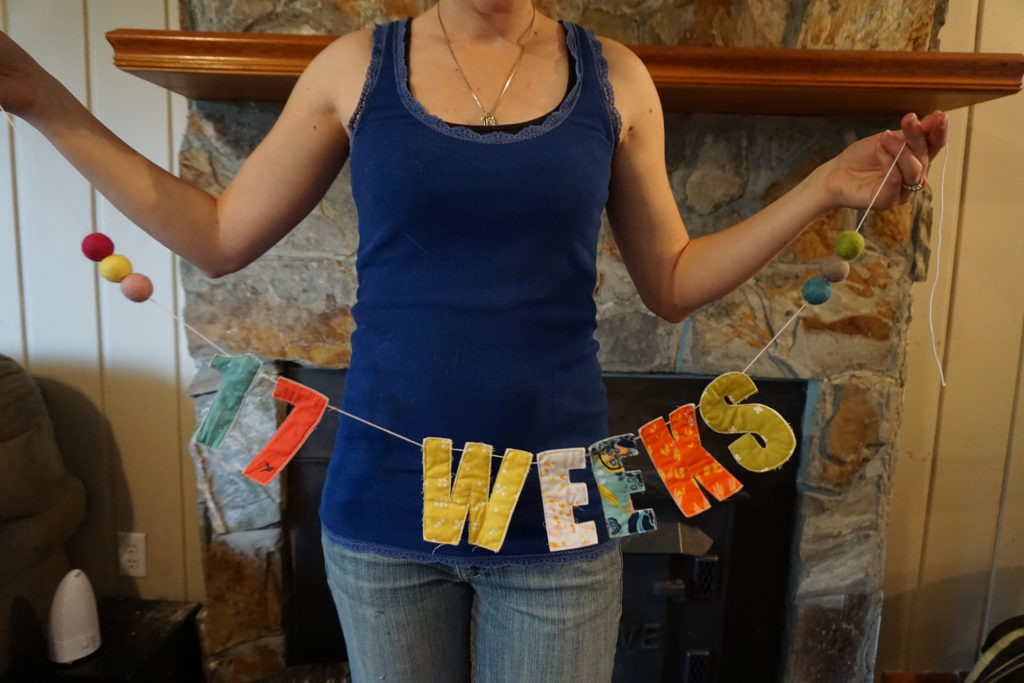 Sleep: This week was the best for sleep! Little Miss figured out that she can sleep through the night! Well, mostly. She will usually wake up around 5 for a bottle, but I'll take that any day over the 3-4 times she was waking up a night just a few weeks ago. Even if Little Miss doesn't wake up at 5, my bladder will wake me up anyways, so it looks like it's waking up at least once a night from here on out. Still, it's actually an improvement, so I'm not complaining!
Food Cravings: Flavor!! It doesn't matter what it is, it needs flavor. Except maybe carrot sticks and cucumbers. I eat those allllllll the time. Crunching on a cold, juicy carrot seems to be the trick to curb my nausea, and I'm going through a bag of baby carrots every other day. Ha!
Food Aversions: There doesn't seem to be any particular food that I have an aversion to anymore, but there are still certain times of the day that I struggle with an aversion to ALL foods. Namely: dinner time. Which is unfortunate.
Worst Moment This Week: Finding out some really tough news about Little Miss and her case. In the end, it will be good news, but it's really hard news for us as a family. I will admit that I spent a lot of time crying and just having a heavy heart this week.
Best Moment This Week: Little Miss deciding she actually can sleep (mostly) through the night! It's a total game-changer!!!! We also had a fabulous Mother's Day with Ethan and Kindrea. Our children are such blessings! Little Miss is behind Theo 🙂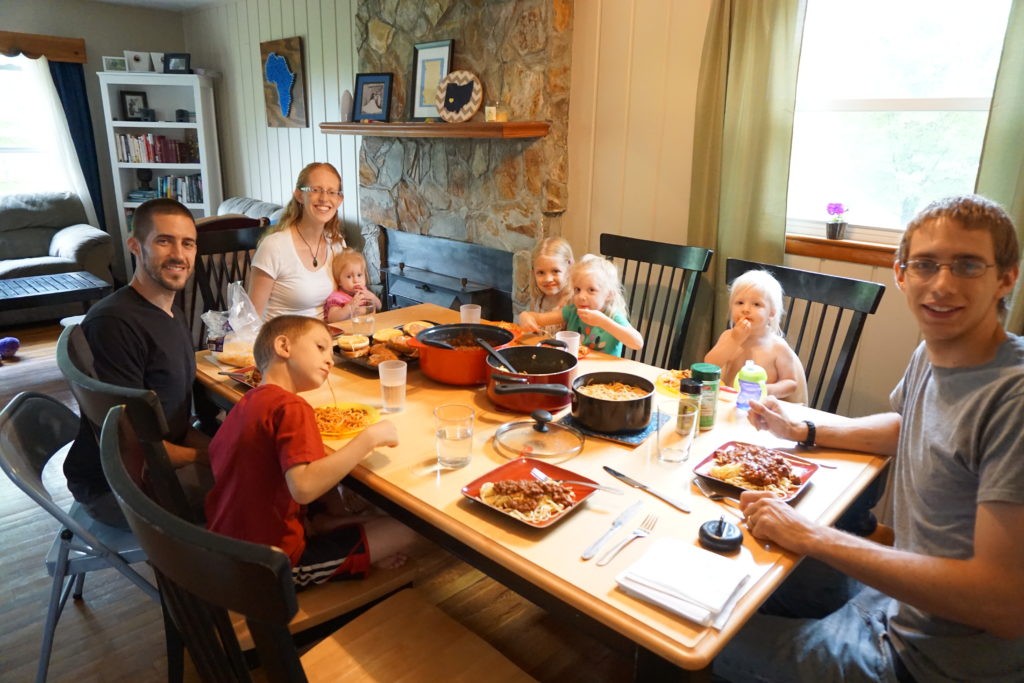 What I'm Looking Forward To: Our vacation next week! And finding out the gender on June 6th!
Exercise This Week: Nada. Zilch. Nothing. I ran a 5k last Saturday and I haven't done a thing since then!