Happy MONDAY! Yesterday was my birthday and it was…not so fabulous. I turned a quarter of a century old, and getting old just isn't as fun as it used to be. I think next year I need to switch it up by carrying around a tray of cupcakes or something so that I can celebrate! Today I've teamed up with Jessica of Designs Entwined//Trash to Treasures Creations! She has generously offered to do a giveaway in honor of my birthday, so make sure you stick around long enough to enter it!!!

My name is Jessica and I started Designs Entwined in 2012 while still a student at The Ohio State University. After graduation, I began working full time at Nationwide Insurance where I still am today.
Besides work, I have been married just over a year and currently live in Hilliard, Ohio where we recently purchased a house. I am an avid fitness enthusiast and you can find me in the gym or jogging around town nearly every day of the week. But perhaps what I am most passionate about is creating, which led me to begin building a business based off my desire and enthusiasm for crafting.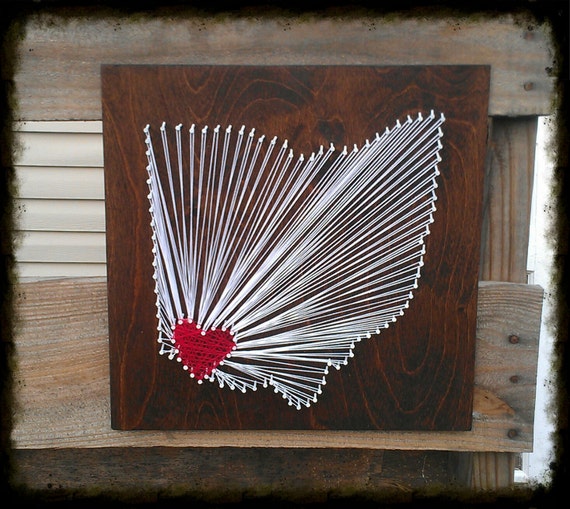 Designs Entwined was started in 2012 as Trash to Treasure Creations. Originally, it focused solely on crafts made from upcycled materials, but string art began to take off in popularity. After creating a string art piece for my home and posting it on social media, I had requests for custom orders which eventually led to selling these pieces at a local mall.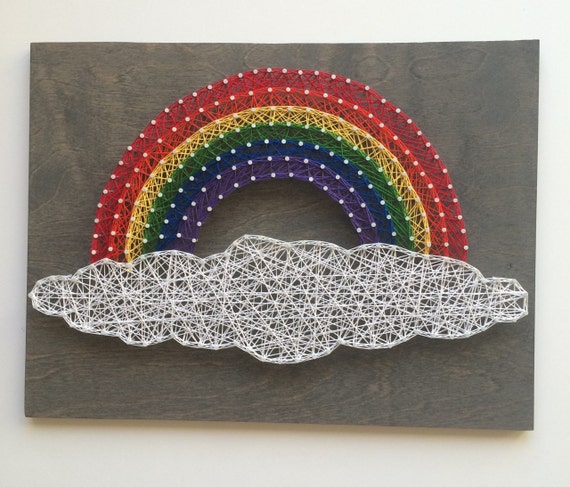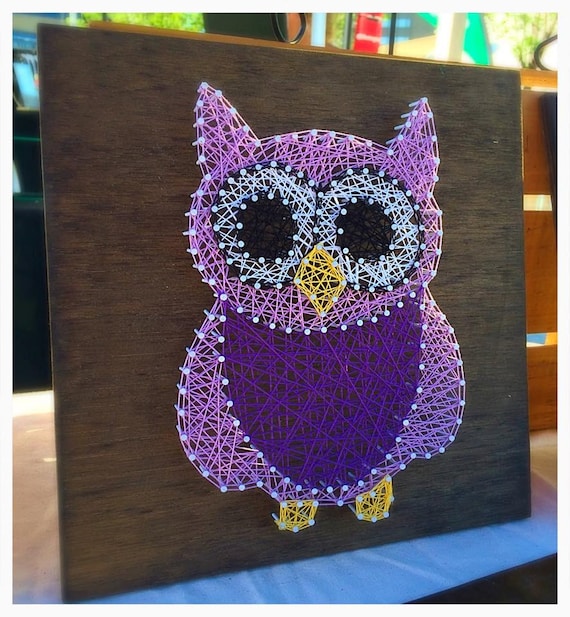 The Etsy shop followed in 2013 where I now focus solely on unique and customizable string art designs. These have ranged from states and countries to names, sports teams, nursery décor, animals, and even custom logos. String art continues to be a popular gift for birthdays, house warmings, and graduations. You can find us online as well as in 15 shops around Ohio.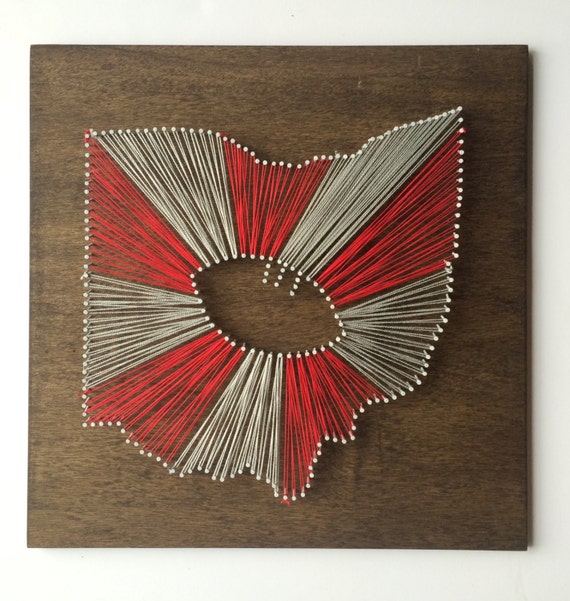 You can find Designs Entwined on social media:
Instagram: designsentwinedllc
Facebook: facebook.com/designsentwinedllc
Etsy: designsentwinedllc.etsy.com
And now for the giveaway!!!
Jessica has graciously offered to give away one of her most popular pieces: the string arrow collection set!!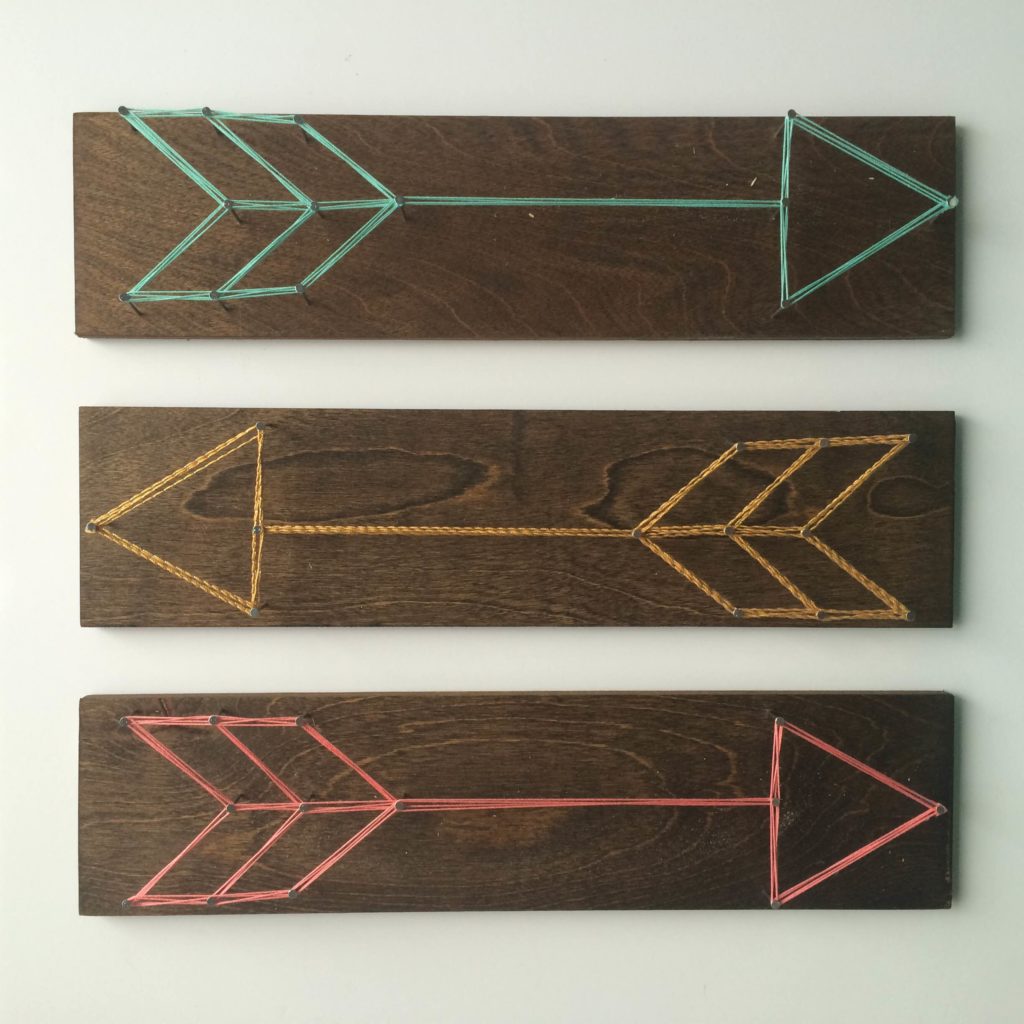 You do not want to miss this giveaway!!!
To enter, just leave a comment below!
You can also head over to my Instagram (@thegloriousmundane) to earn a few more entries! I cannot wait to see this gorgeous piece in it's new home!!!
Thanks SO MUCH, Jessica!!
_____________________________________
If you would like your shop or small business featured on The Glorious Mundane, please email me at [email protected]
To see other featured shops and small businesses, click here: Shop Local//Shop Small