Theo and I took a much-needed vacation to Houston, TX last week!
I got lots and lots and lots of questions about our trip from social media, and of course you didn't think I'd leave you all hanging in an air of mystery about our trip? Of course not! I've got all the details for you! I'll do Part I and Part II and then a final 'tips and tricks' post.
We technically started traveling on Saturday, but on Friday we began…First, by meeting up with Little Miss' caretakers for the week. After saying goodbye to her, Tera and I packed up the rest of the stuff and drove to where Ethan and Kindrea live. We decided it would be best for Tera and I to spend the night there, mostly to help her adjust to staying there and because it would save some time in the morning and make it less lonely for me! Theo worked Friday through the night and I was up half the night with Tera, so we began our trip EXHAUSTED. I mean, so, so tired. We left around 9 am on Saturday, and I did cry a little bit, but we were in such desperate need of this time away from kids, I decided I would be just fine and set my mind to enjoying the time with Theo!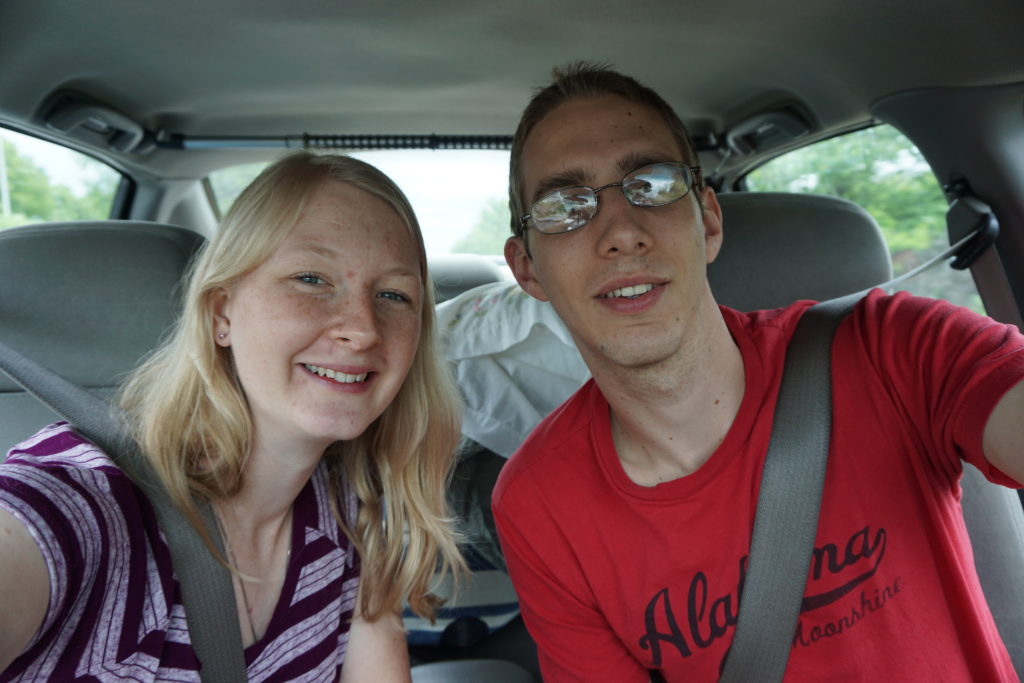 A few months ago our GPS died and neither of us have smart phones, so we did it the old fashioned way- no, not atlas old fashioned (where can you even buy one of those anymore?), but google maps old fashioned!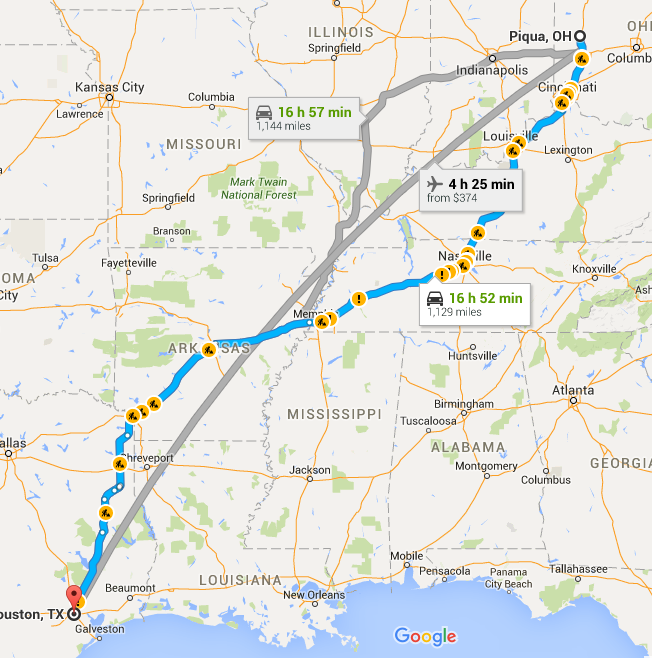 Miles and miles and miles of road. 1,100 miles to be exact. We played the license plate game, listened to audio books, took naps, and read books.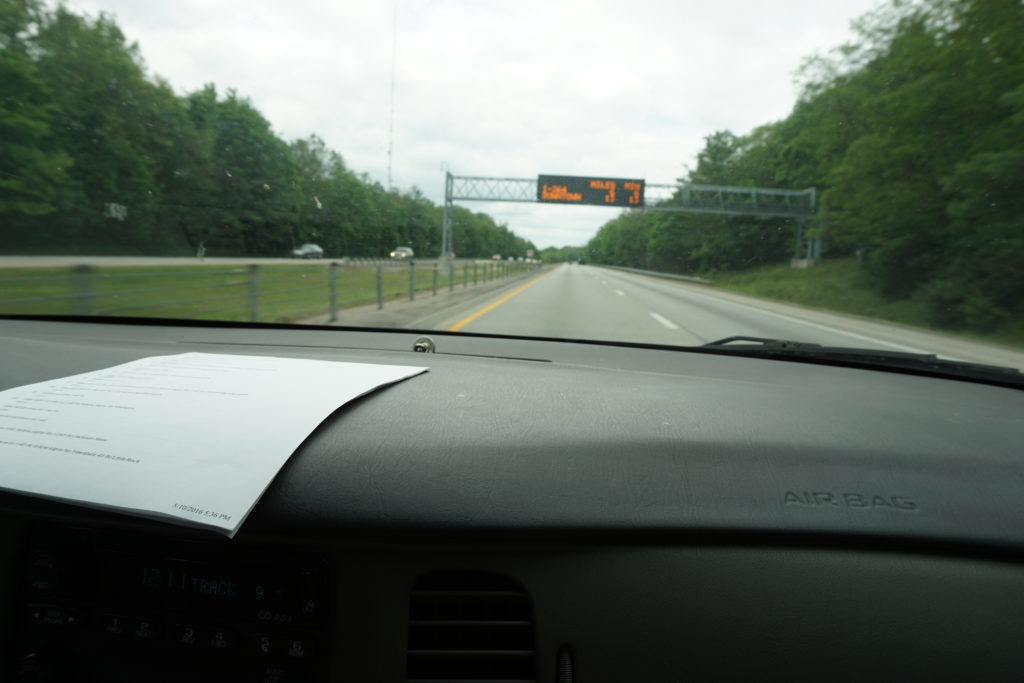 After we looked at the map, we realized that we were driving through some pretty cool landmarks, so we decided to just stop whenever we saw something we wanted to see. We had both Saturday and Sunday to make the long drive, so we weren't in a huge rush.
First stop: Mammoth Cave National Park! When we were first married, we made a bucket list goal to go to all the National Parks in the US as a couple. We have to walk at least a mile in the park for it to count. This was our third park on the list…we have a LONG way to go haha!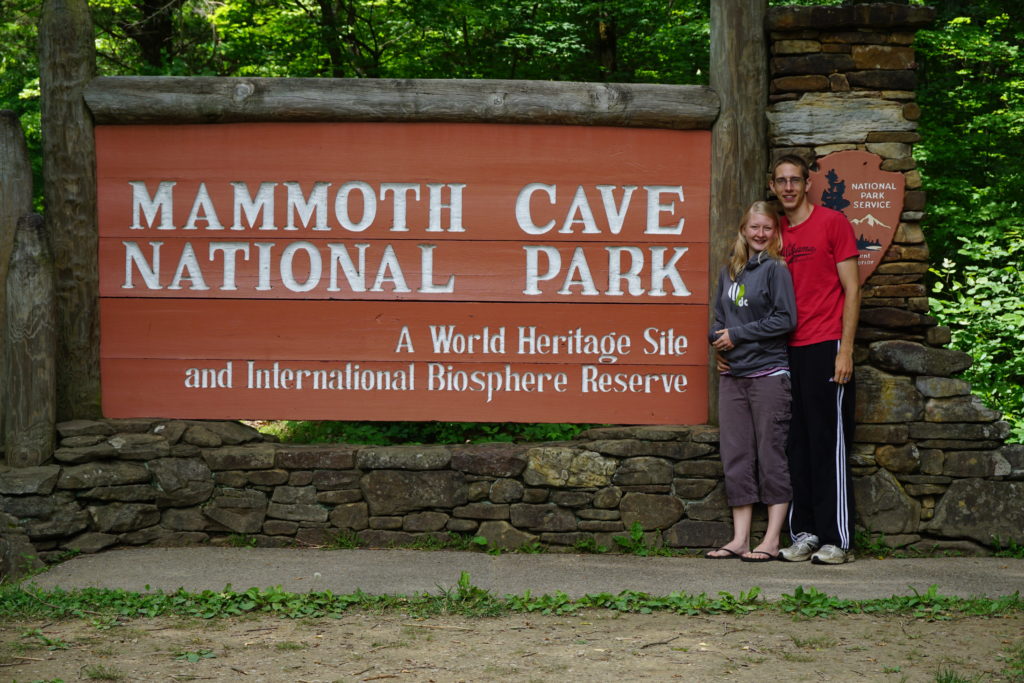 It was chilly in Kentucky that day!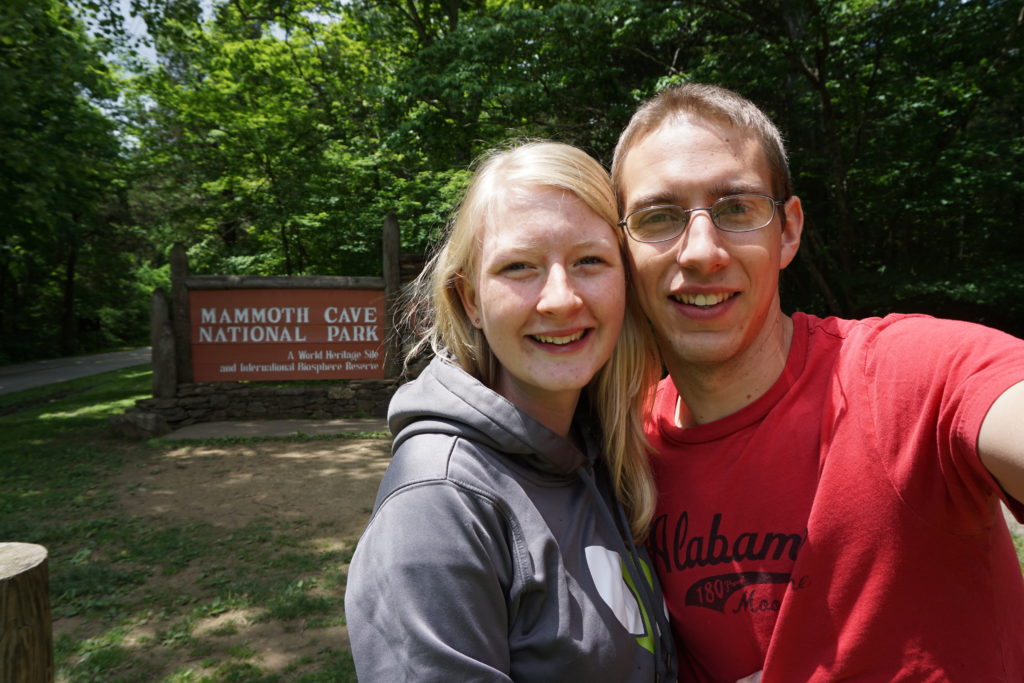 Theo was so excited when he found out we could do a self-guided tour through the cave for only $5 each. You can also do a guided tour.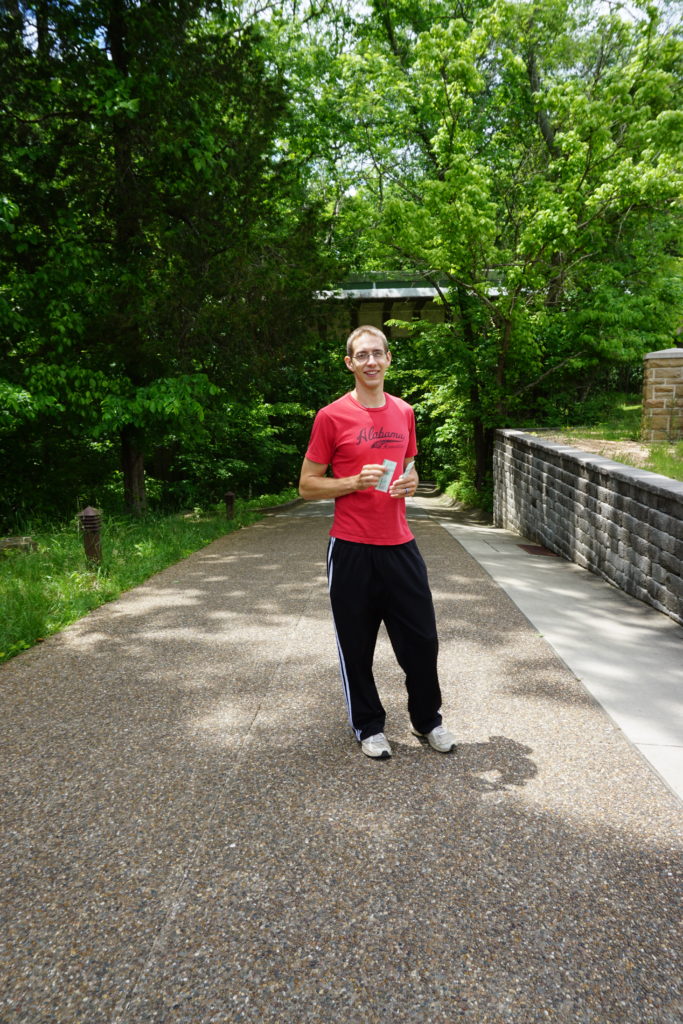 Mammoth caves was awesome! It was just as it's name suggest: a Mammoth cave! This is also a hike. You start by descending some steep stairs down into the cave, and then walk around inside the cave with hundreds of other people. It's big and open, but still a little bit scary knowing that you are underground…with hundreds of other people. It wasn't my favorite national park, as I would prefer to hike up a mountain and see the view. But Theo loved it and wanted to keep going and going. It's also really cold inside, or maybe that was just because it was a really chilly day outside anyways? I would imagine that it would be at least a few degrees cooler in the caves than outside on any given day!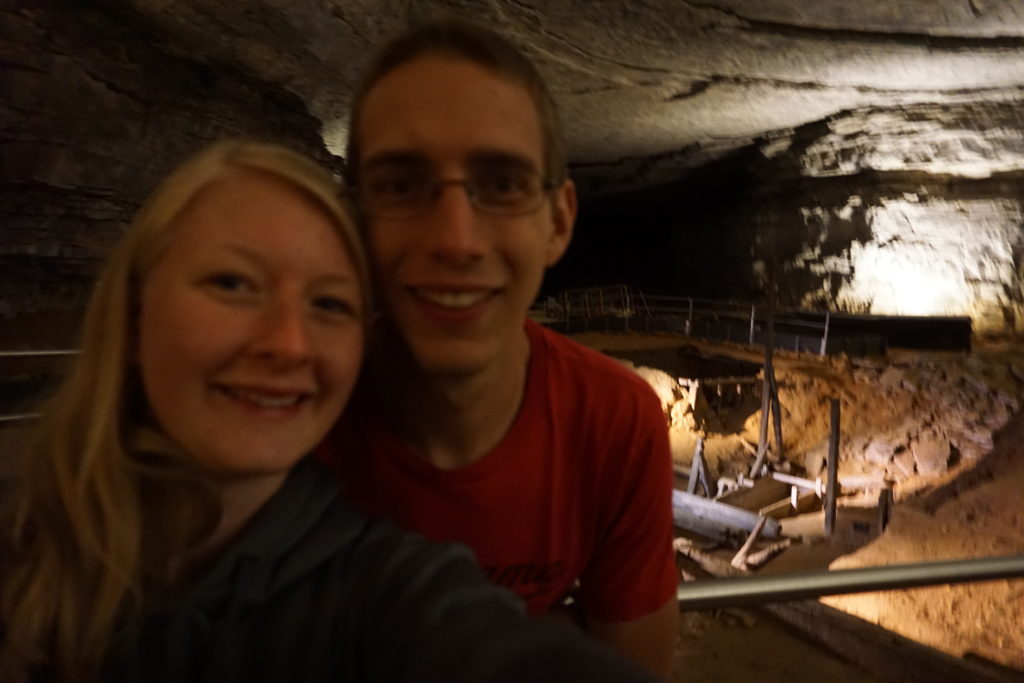 The ceilings were so tall!!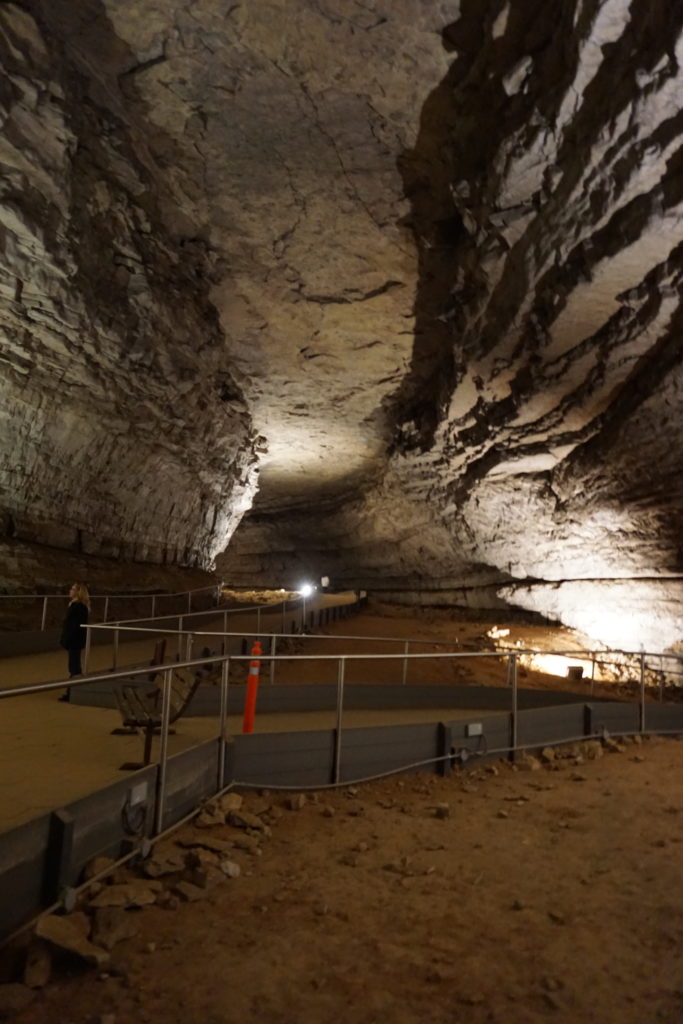 Here is Theo to scale..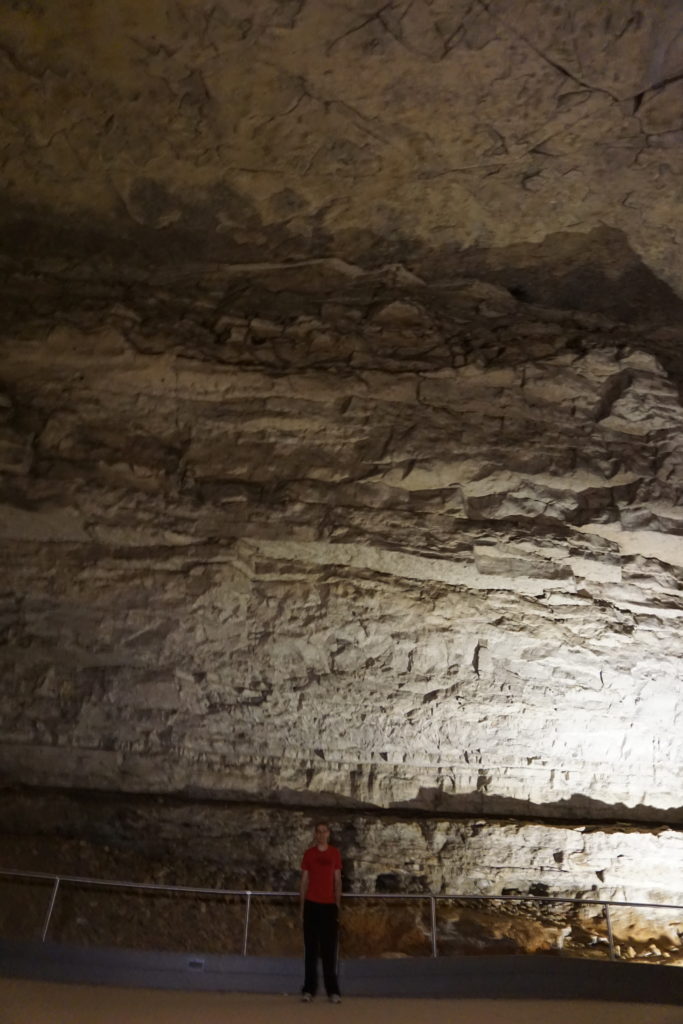 I knew that we would be spending a lot of money on this trip, so I brainstormed ahead of time some ways for us to save money. One of those ways was packing a cooler full of food to eat for lunches on our trip and while we were staying at the hotel. After stopping at Mammoth Caves we enjoyed a sandwich lunch in the car. And, yes, the car is parked in this picture.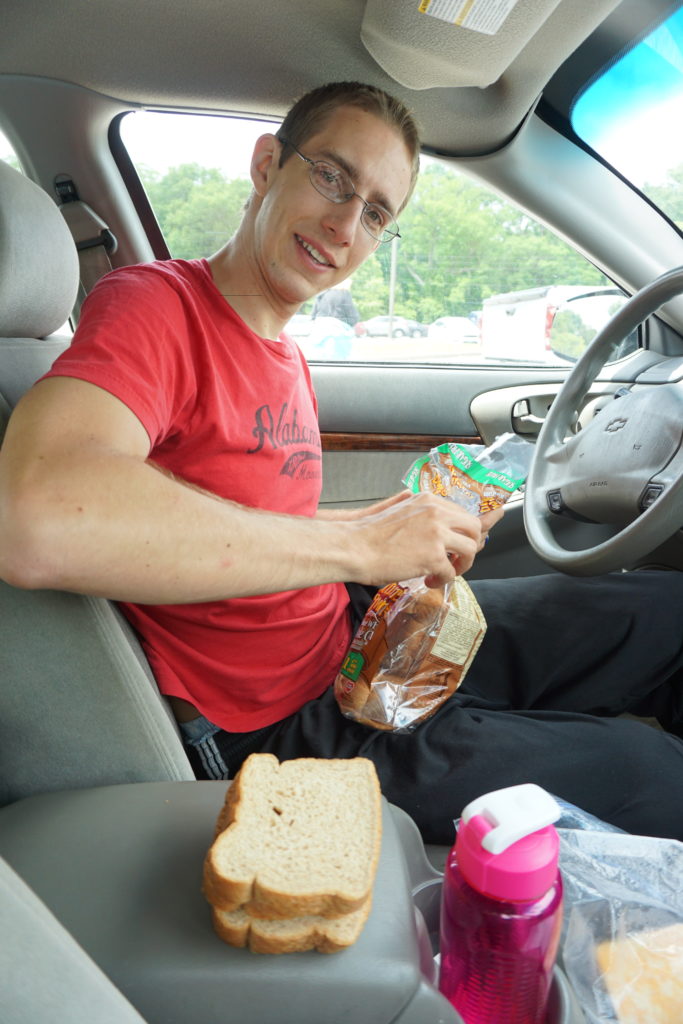 We hopped back in the car and drove a few more hours until we hit Nahsville, TN!
Soooo….I don't think that we did Nashville justice. We agreed to spend only an hour there, so with our parking meter ticking down, we didn't really get to see anything. I kept telling Theo that I felt like were missing something big…like, I'm sure there was way more to Nahsville that we didn't even get to think about! But what we did see was pretty cool!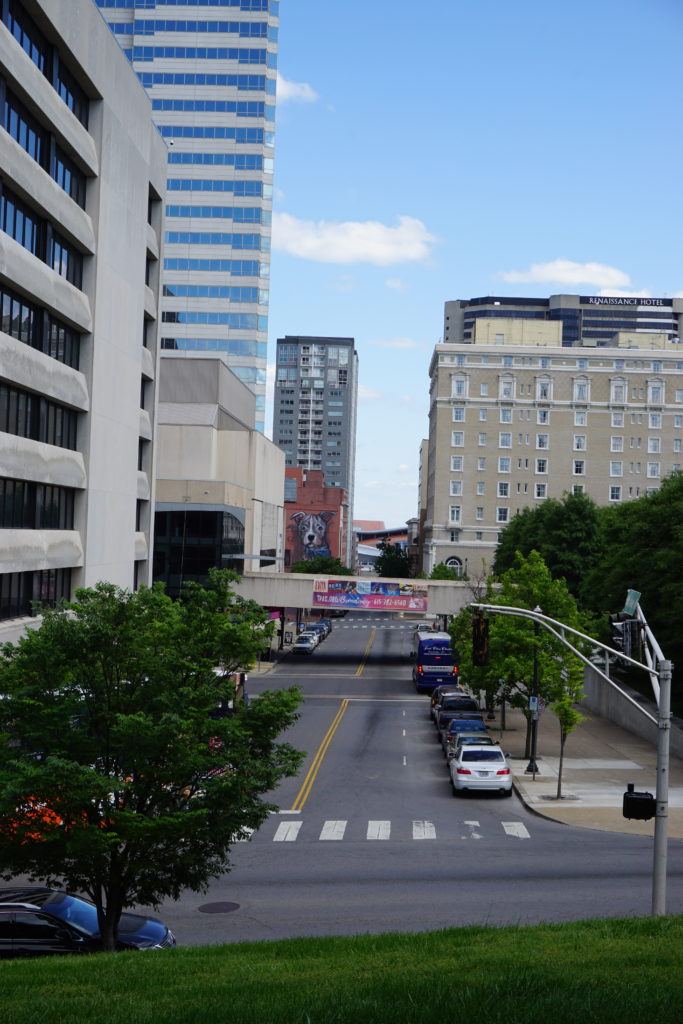 We stopped at City Hall, and there was a cool park area down the hill from there. That's about all we had to time to see!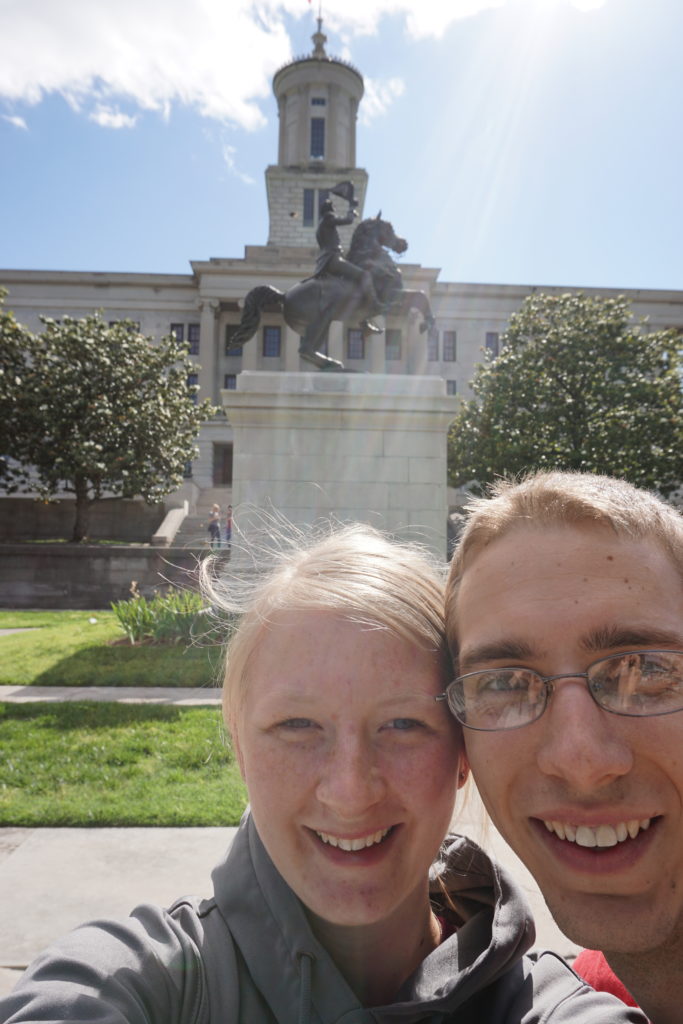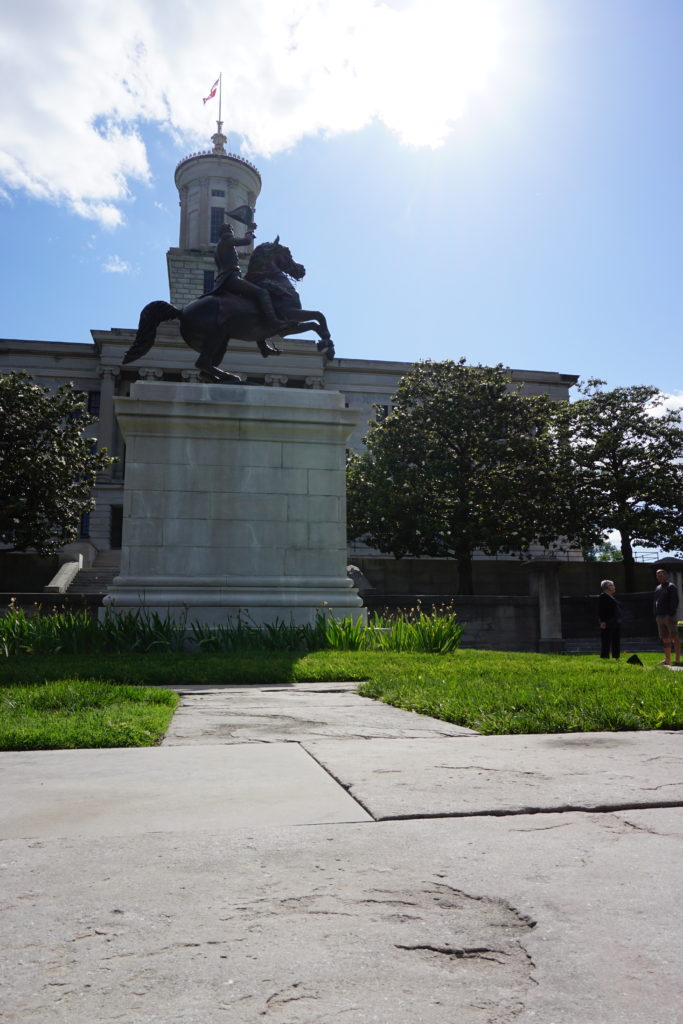 City Hall is up on a hill and has a pretty nice view of the city!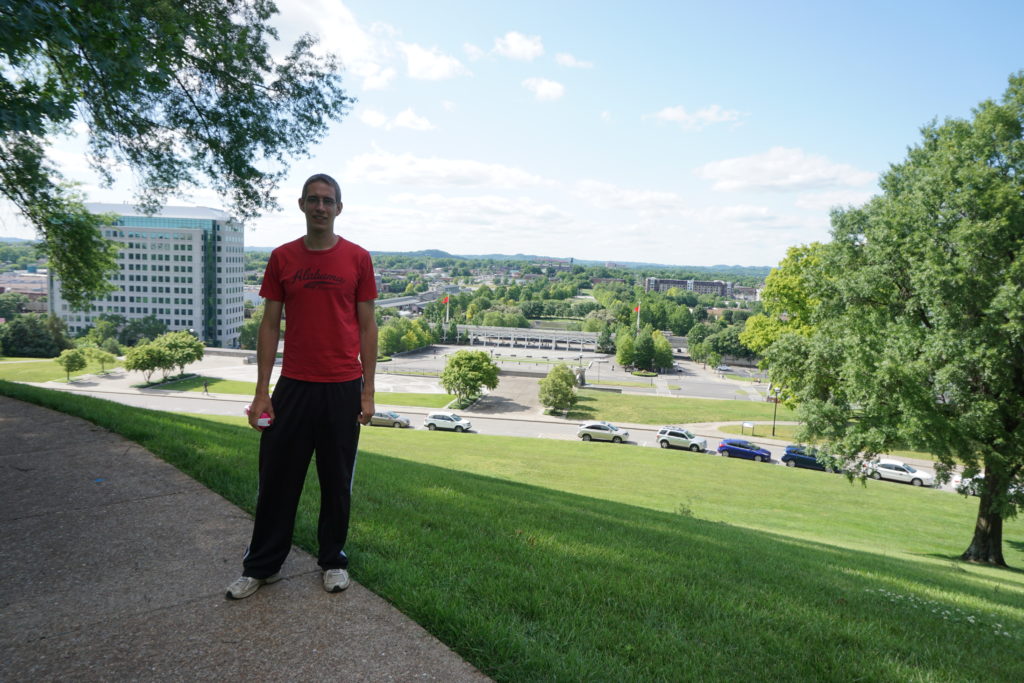 The park at the bottom of the hill has a HUGE map of Tennessee! Here we are in Nashville!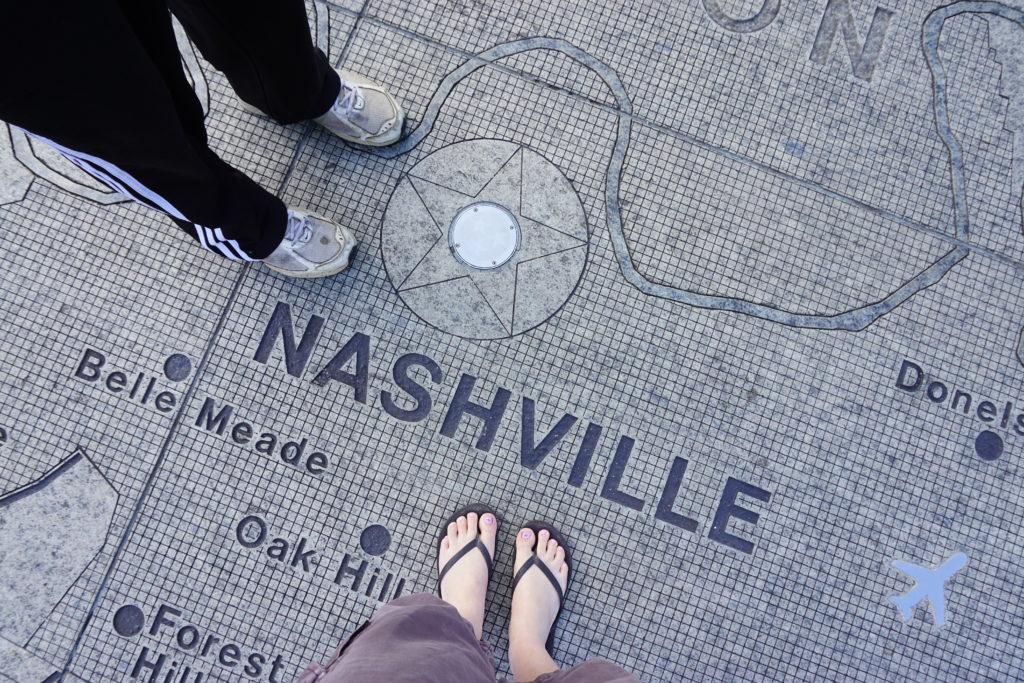 It was cold, we were exhausted, and we had already been in the car for close to 8 hours…so don't judge how I look!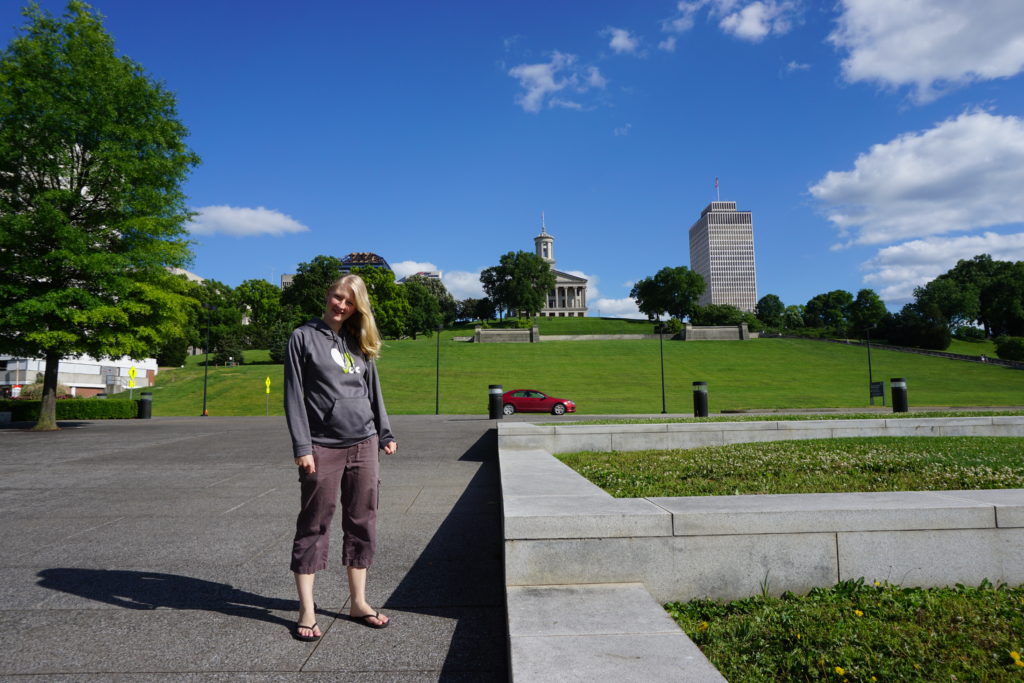 If you are stopping in Nashville, here is a great list of 33 free things to do!
We hopped back in the car and hit the road, and stopped at a Cracker Barrel somewhere around Memphis for a quick dinner. It was really late at night, we were exhausted and our body clocks were so off! At this point, we had also changed time zones.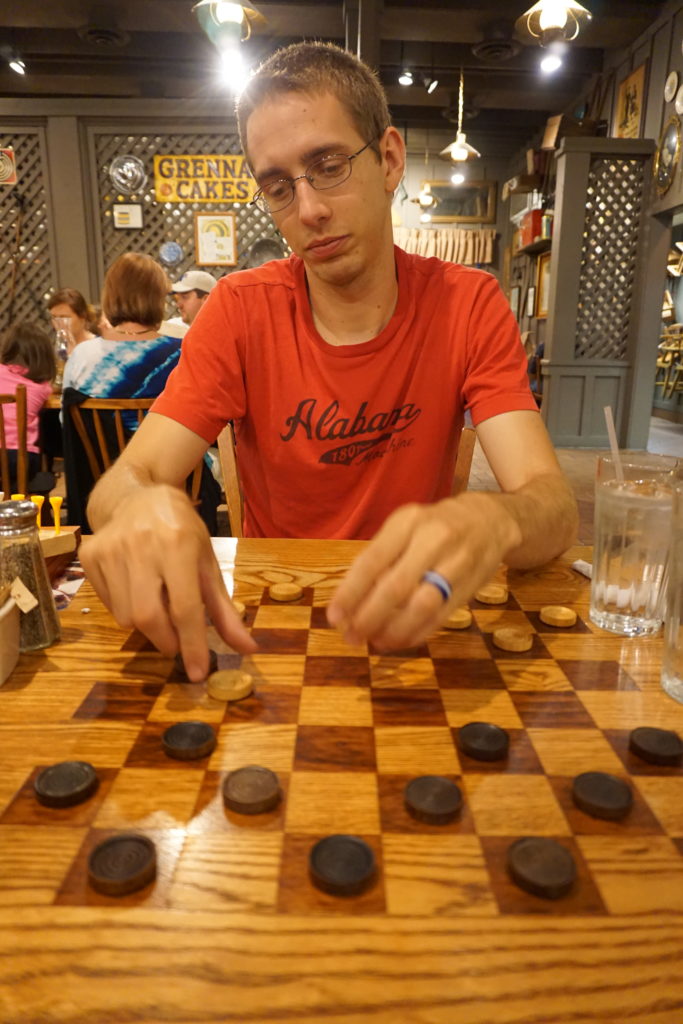 We had wanted to stop in Memphis, too, but it was already midnight when we were passing through and we so desperately just wanted to get to our destination. But just in case you want to stop in Memphis, here is a great list of 25 free things to do in Memphis!
Now, up until this time I've been calling this a vacation. But in all honesty, it wasn't a vacation. It was actually a job interview for Theo. Yes, the job interview had about eight parts and took all week. We decided to leave our kids and make it a vacation for the two of us. I'll talk more about the job opportunity and why and when and all those questions later, but for now I'll just keep recapping the trip!
We stayed at the Wingate by Wyndham and it was fabulous! Somehow we only payed $70 a night for it, and we so pleased with everything. We walked in super nervous that it would be obvious why it was so cheap, but we never once had anything to complain about! Ok, our shower curtain was slightly broken, the internet was kinda wonky, and the hotel was right next to the airport, but we loved the continental breakfast, the pool, the fridge, microwave and sink, the TV channels, and the proximity to where we needed to be! It wasn't a luxury hotel by any means, but we were so, so pleased with it!
Theo had to show up for each of his interview portions by 7 am every day, so unfortunately, he didn't get to sleep in at all! Here he is all dressed up ready for interview!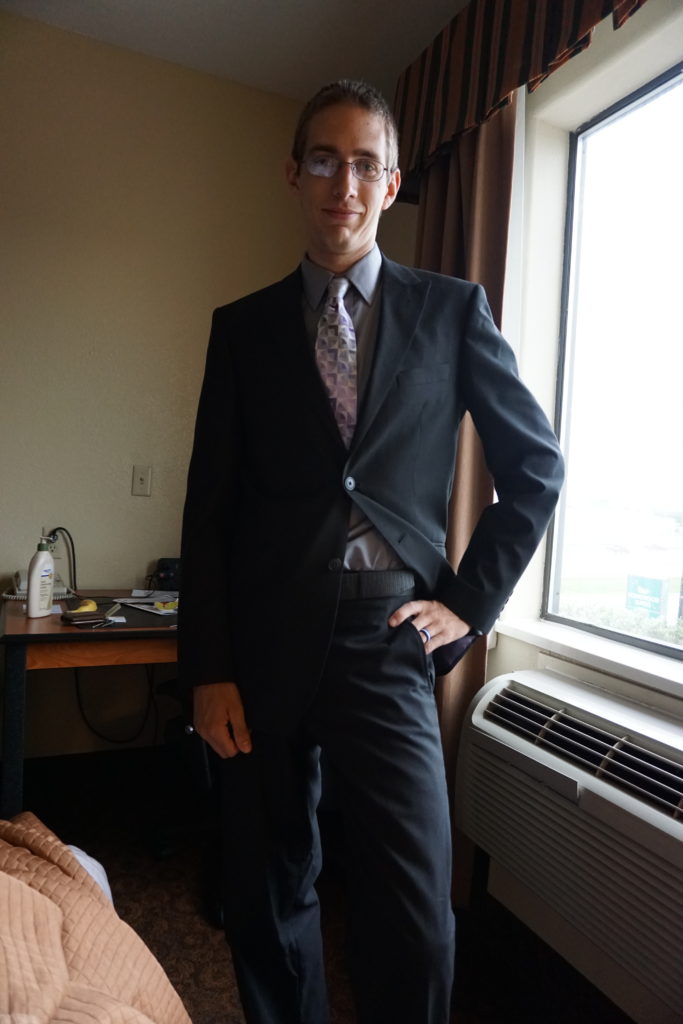 I was delighted to head down South! Since I knew Theo would be gone most of the days, I made sure we booked a hotel with an outdoor pool. I imagined I would be sitting by the pool reading and relaxing all day. Wellllllll, that was not the case. It thunder stormed or was overcast almost the entire time.  Boo.
So I sat in the hotel room and watched HGTV, read a newspaper, read a bunch of books and caught up on blogging.
I wanted to be intentional about the time that I spent in that hotel room. It's so easy to just let the day slip away, so I wanted to make sure that I was doing my devotions, using the gym, reading a book and blogging instead of just laying around all day. I did plenty of laying around, but I also wanted to be productive and intentional!
On Monday, right before Theo got back from his interviews, the sun broke through the clouds and we were able to go out! We made a long list of places to go, things to see and places to eat in Houston, and we decided to hit up the Galleria Mall and the Houston Water Wall first!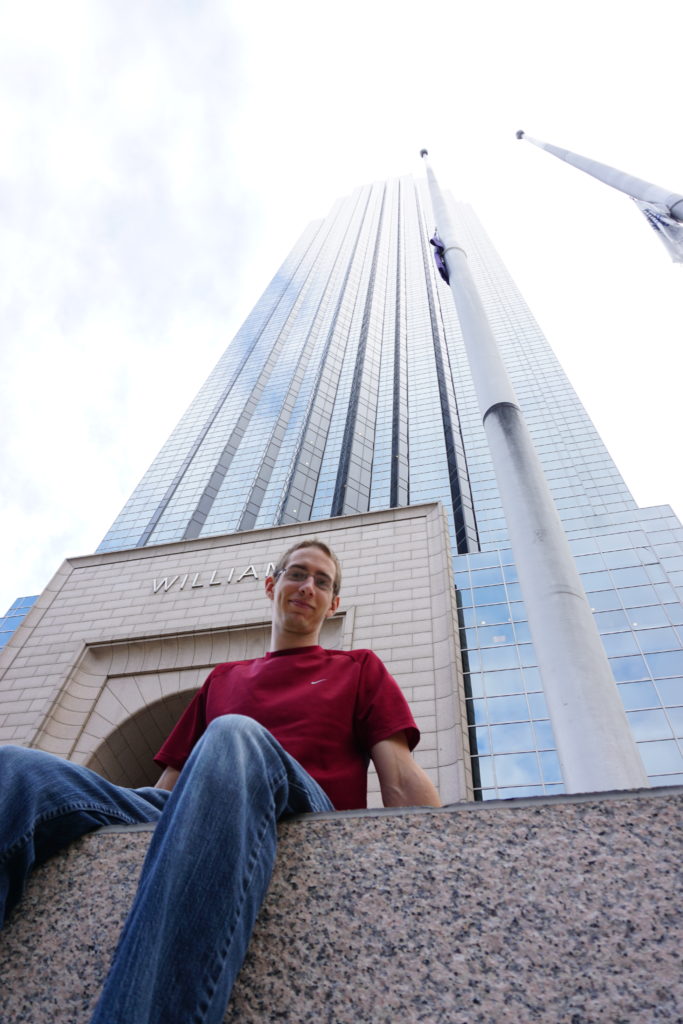 Houston is HUGE, and us small-town Ohio kids were in complete awe! The traffic was insane, the roads were crazy, and the buildings were magnificent!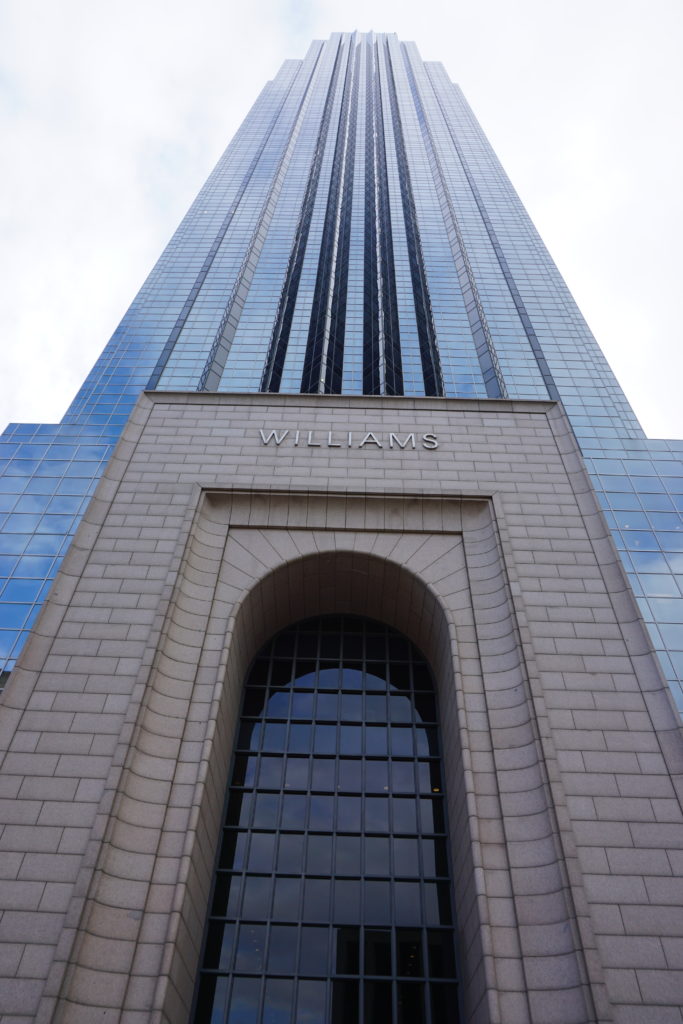 Right next to the water wall is this quant little forest.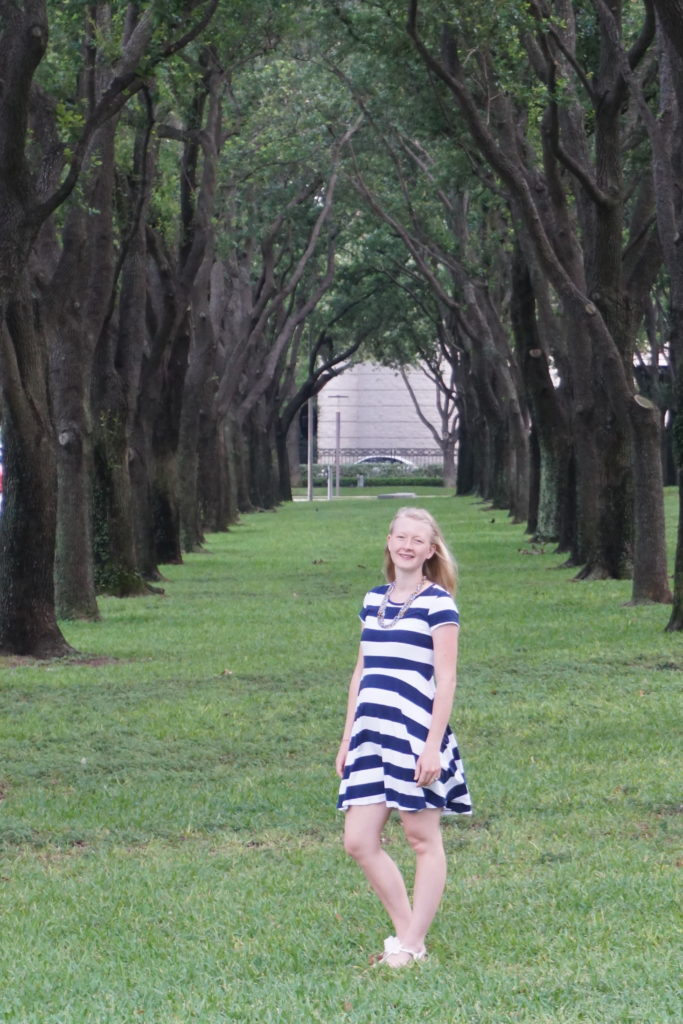 Oh, how badly I need some sun! It's been rainy for like a month wherever we go! Haha!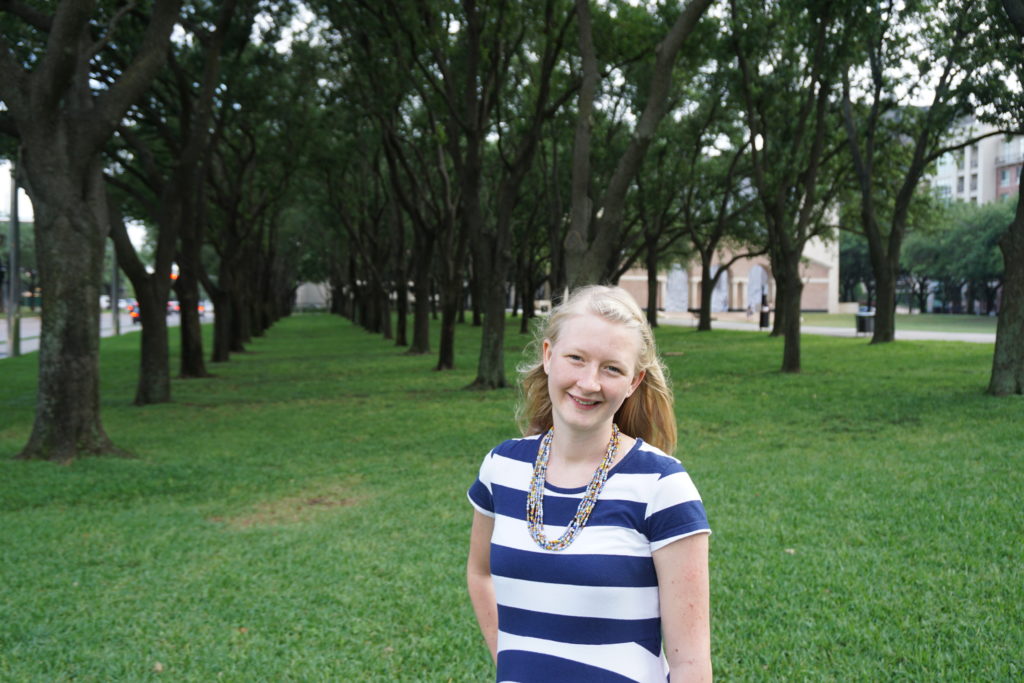 It felt so strange running around without any kids! We were SO thankful that it stopped raining long enough for us to do some sight-seeing!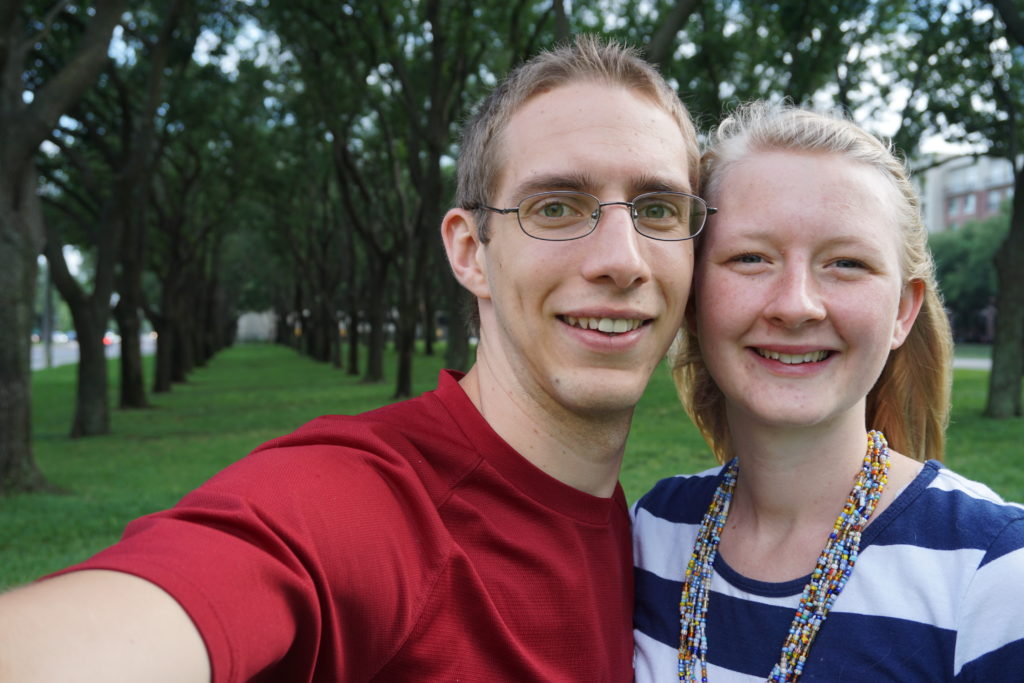 The water wall was INCREDIBLE! Probably my favorite thing that we saw in Houston. It was just beautiful, and so fascinating. I read on some different articles that there is usually a couple getting engaged, a couple taking photos, or even a couple taking their wedding pictures at the wall! I can totally see why!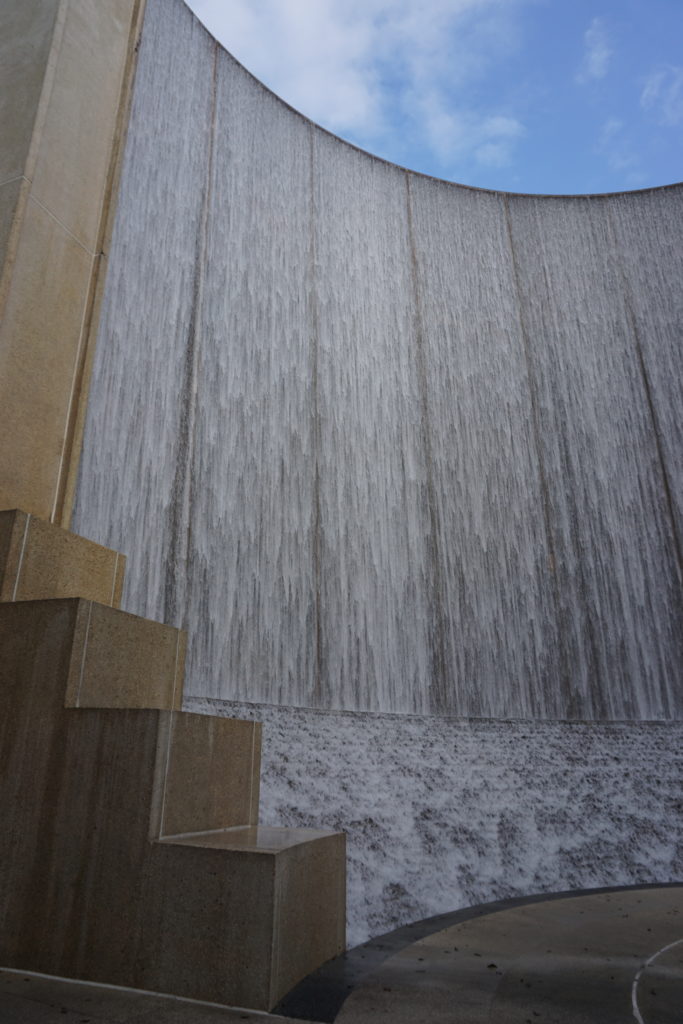 There were probably at least 10 other people there (and this was a rainy Monday evening), so it was kind of hard to get pictures without other random people in the background.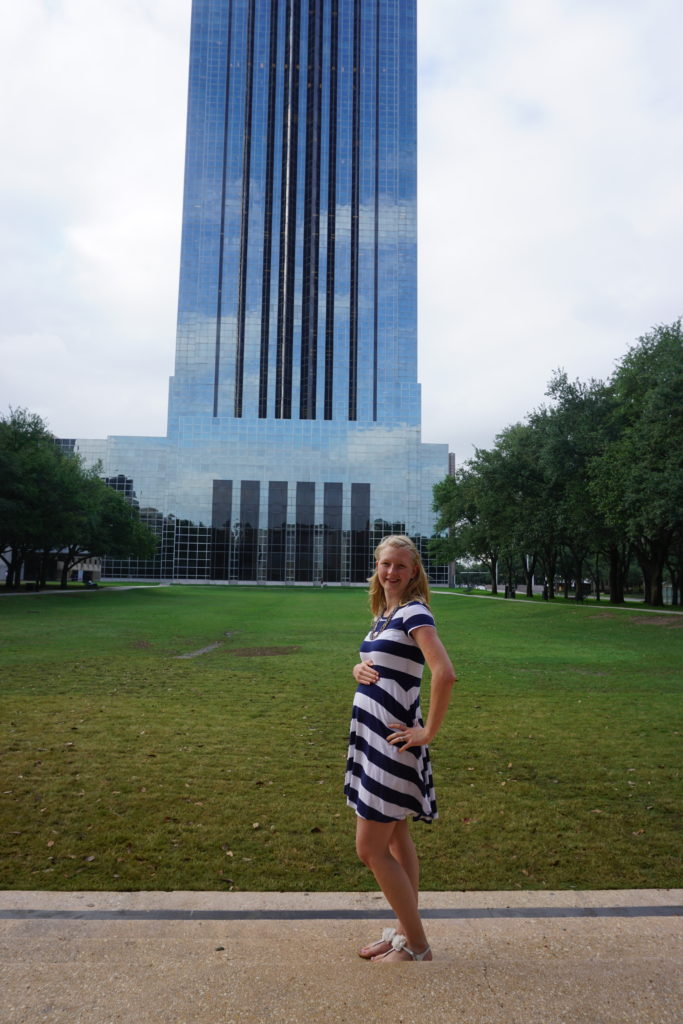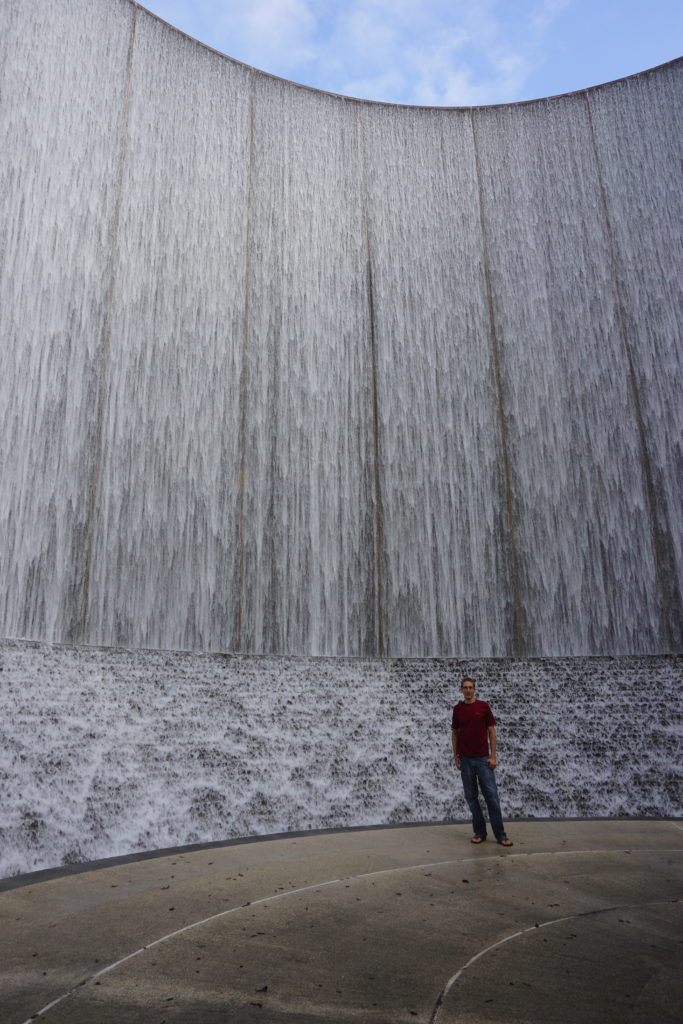 The water wall has waterfalls on both the inside and the outside!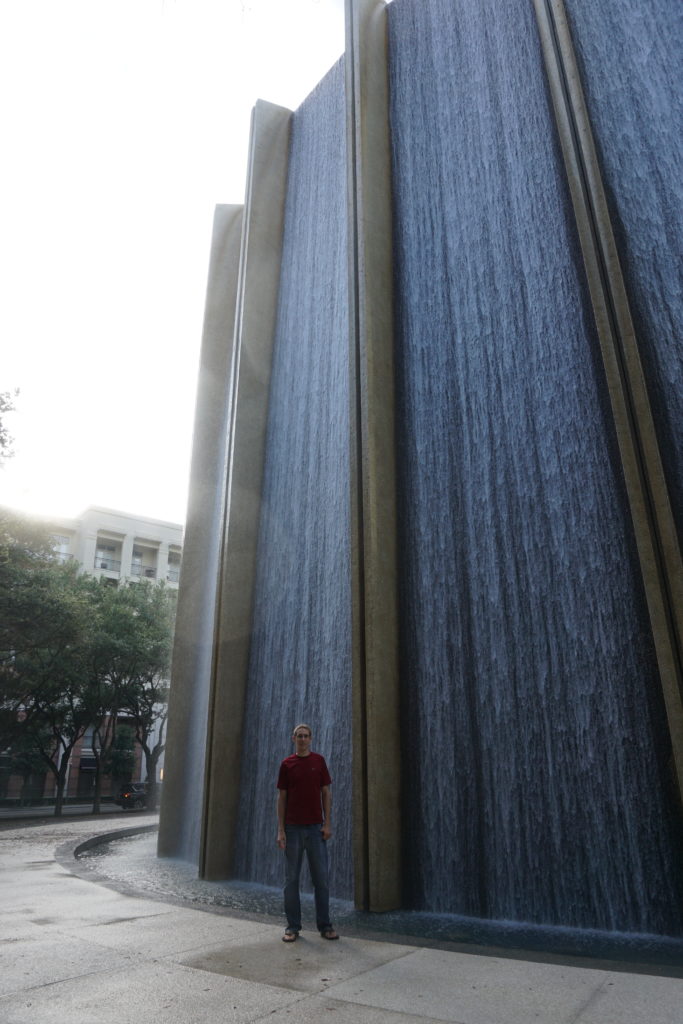 And then we moved on to find our future apartment.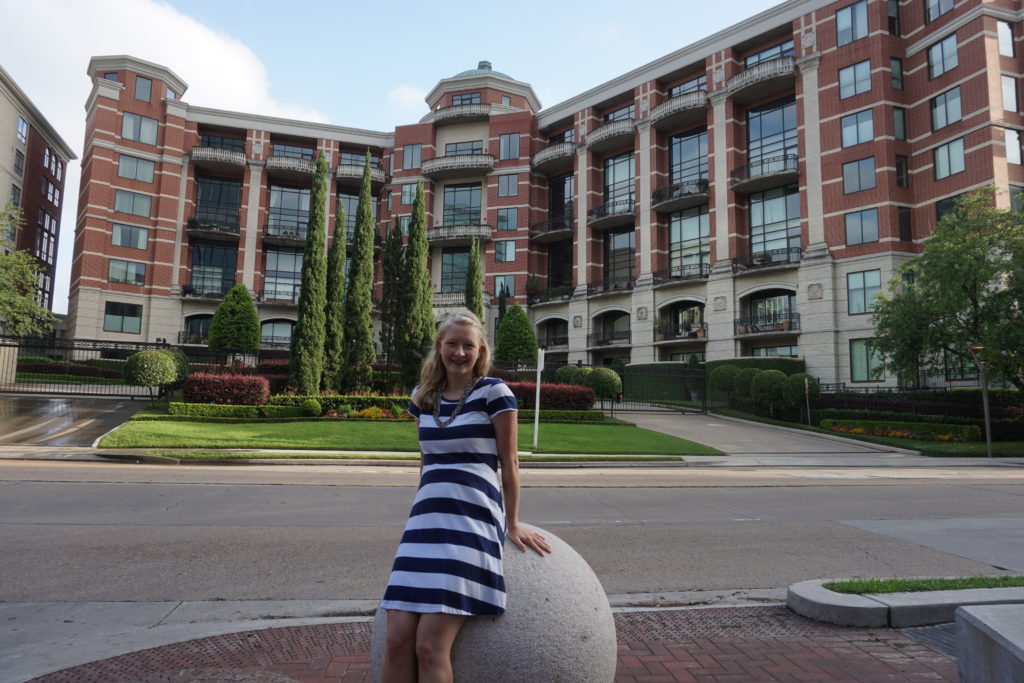 …for 1 million. Haha.
We ended up picking a nearby restaurant for dinner. When we looked at the map, it looked super close to the Water Wall and mall, but when we started walking it ended up being about 2 miles away. Ha! We got our exercise in!
The Water Wall is also right next to the mall, which was massive and so incredibly luxurious. We were planning on eating dinner and then walking around the mall, but since the restaurant ended up being so much further than we thought, we didn't up going inside. But I would have loved to!
We hit up Mongolian Hot Pot for dinner (the Houston location we went to is at 5901 Westheimer) and LOVED it.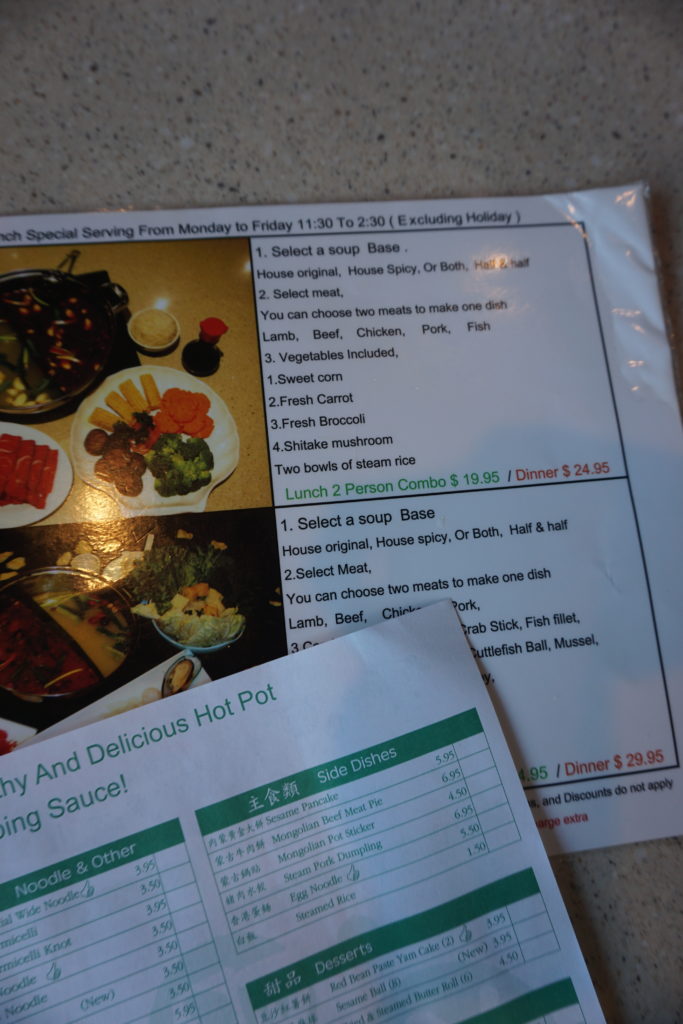 Each table is equipped with a small stove burner. You then order your broth- the options were spicy, original, or a mix of both. They bring the broth to you and heat it on the stove at your table.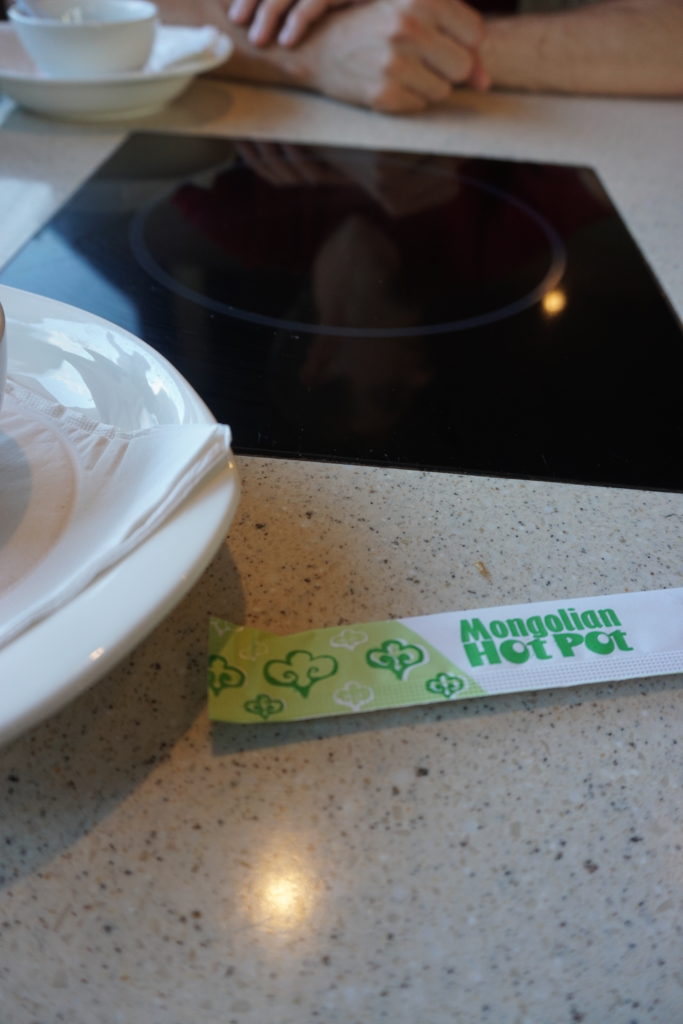 Next, you order the 'ingredients' that you want in your soup. You can order individual items, which really seemed to add up quick, or you can just order the 'special', which was two kinds of meat (your choice), mushrooms, broccoli, carrots and corn. All of this comes to your table raw and you drop it into your boiling broth. After about 3 minutes, it's cooked and you serve yourself! You also get a bowl of rice to go with your meal.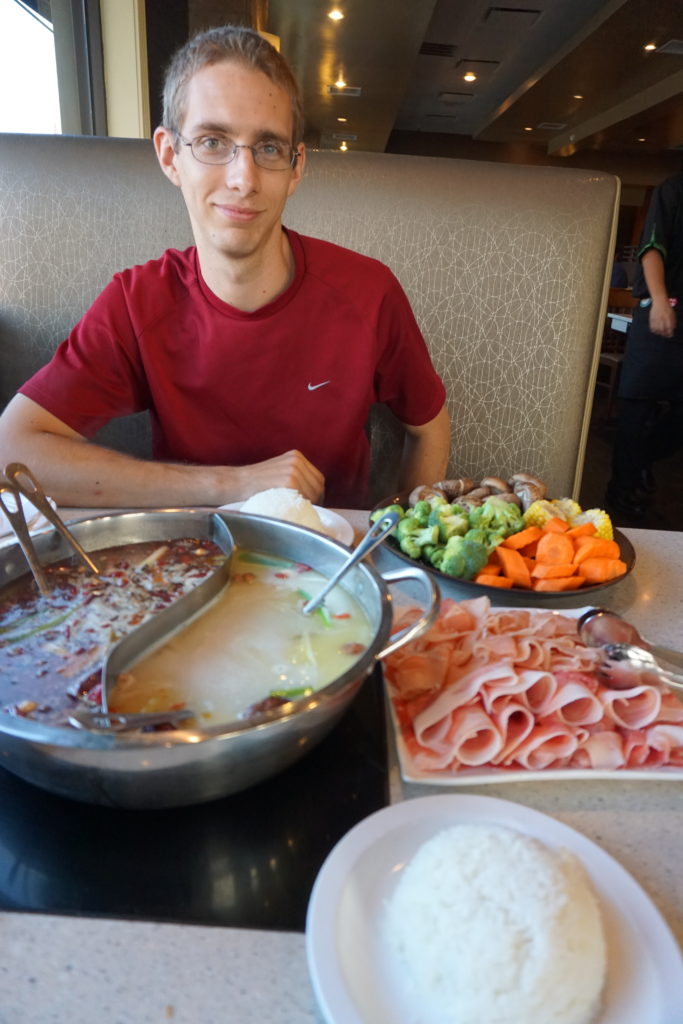 This food was fabulous!!! We knew it was good when we walked in and didn't see any other white people in the entire restaurant. Haha! We knew it was authentic when there was no silverware, only chopsticks. The entire meal was under $30 and it was plenty of food for the both of us. I will say that the spicy broth was spicy, and the original was kind of bland. But it was easy enough to mix them to make a perfect blend!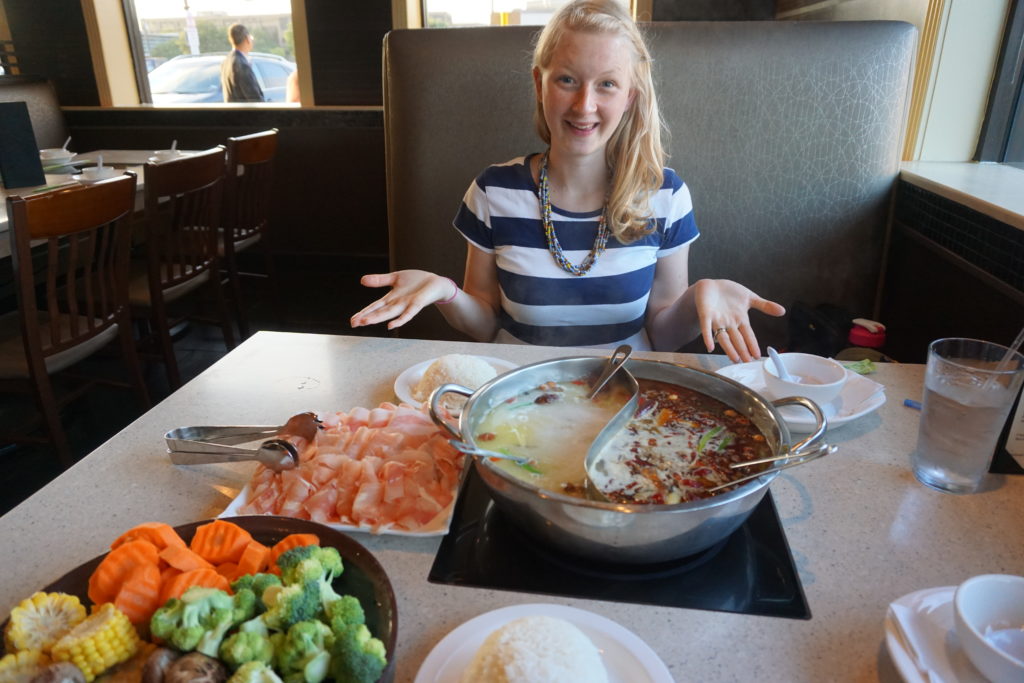 After our incredibly successful dinner, we walked the long walk back to our car and went to bed early!
And that is part 1 of our trip to Houston!
Please let me know if you have any questions or noticed that I missed any important information! Part II will be live tomorrow!