If you have been following along, I recapped our little vacation to Houston here and here. This post is all about my travel and vacation tips and tricks. I'm NO expert, but I thought I would share what we did and what worked for us.
Before we leave for a trip:
I always, always wash my sheets and towels the day before we leave for a trip. There is nothing like coming home from vacation to find clean sheets and clean towels on your bed
I am a snack-packer! I looked up lists of things that would make good road trip snacks. There are some great lists on Pinterest. Before leaving, I went to the store and bought a lot of road trip snacks. I also baked muffins, cookies and beirrocks (a family recipe for pizza-stuffed rolls that make EXCELLENT road trip snacks). I buy both cold stuff and car stuff, and we packed a cooler to take with us.
Check the weather! I didn't really check the weather in Houston before we left, so I was really disappointed to realize it was going to rain all week and I didn't get to use any of the swimsuits I packed. Oops. I should have checked before we left!
Wash the dishes. This one is very similar to the sheets and towels one! The last thing I do before I leave the house is to wash the dishes!
On the trip
I already talked about packing lots of snacks. We also found that we could take lunch meat, cheese, pizza rolls and yogurt along in the cooler. We cut out buying at least one meal a day (on our entire trip!) by taking these things along with us.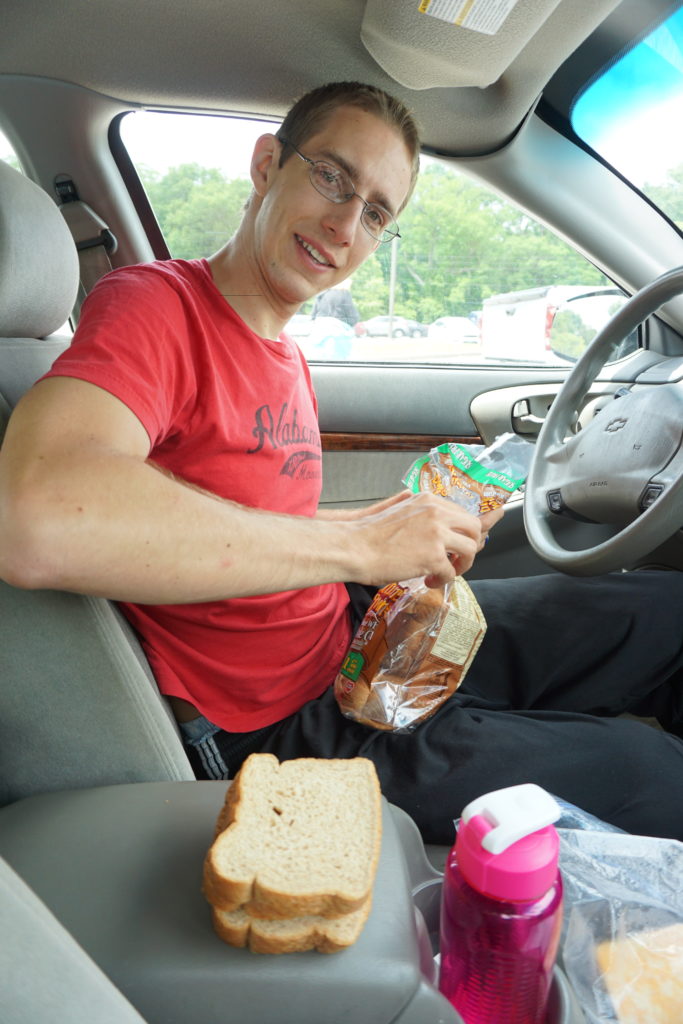 Pack a variety of things to do. I LOVE reading, but after four hours of reading, I'm bored. So then we would switch to an audio book. And when we were tired of the audio book, I would pull out my magazines. If you have room, pack a variety of things to keep you entertained!
Enjoy it! On our way down to Houston, we decided to stop wherever suited our fancy. We stopped at Mammoth Caves National Park, we stopped in Nashville and we wanted to stop in Memphis, but it was really late and we knew nothing would be open. This made the trip so enjoyable! On the way back, we decided to just push through and it made the trip feel so much longer! If at all possible, give yourself a buffer traveling day so you can take your time. It really helps break up the trip and make it way more fun!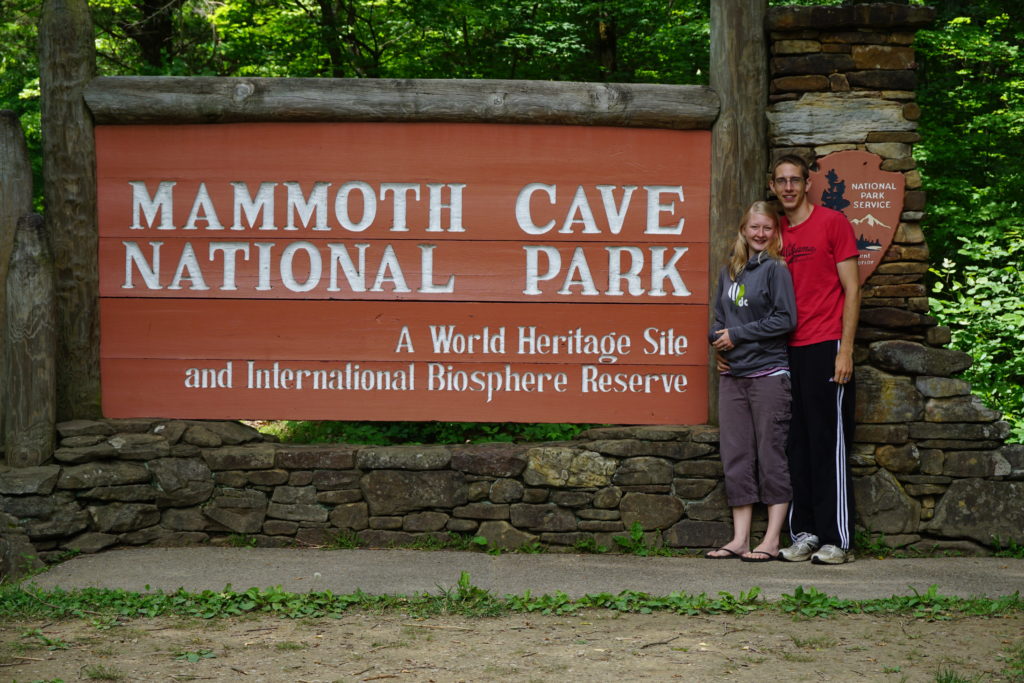 On the return trip, ALWAYS have a buffer day. Theo had to work on Sunday, so we had to be back by Saturday at the latest. But instead we chose to return by Friday so that we had Saturday as a recovery day. I use this day to do laundry, clean up the house, buy groceries and work towards getting my kids back on schedule.
Saving Money
I already mentioned packing lots of snacks and sandwhich items so that you can eat on the road or have one meal a day in the hotel room. This ended up saving us a lot of money.
Another thing I have found to be really helpful is to pack your soda/soft drink of choice. I went to Walmart and bought an entire 12 pack of coke for less than $5. When eating out, a single cup of coke can cost around $3! So when eating out, I just order water…and then enjoy my much cheaper coke back at the hotel room, or even in the car. The only exception I made to this was when we were at the Mexican restaurant and they had real coke in a bottle. Couldn't resist that one.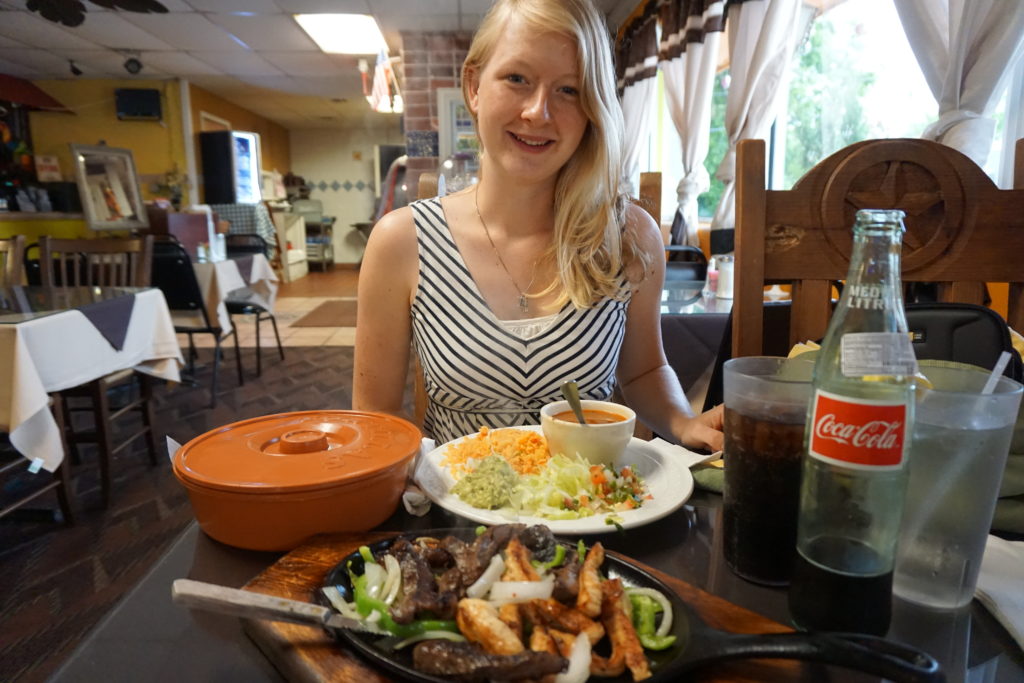 Research free things to do in the area! There are so many pricey things that you can be doing when you visit any location. Research free things and stick to those! As a couple (0r a family), pick one or two things that you have to pay for, but don't go overboard! I know that this can happen a lot when traveling to resorts. You might have paid for an all-inclusive resort, but then you have to pay for scuba diving, parasailing, an island excursion, etc. Sit down and PICK one or two things. On our honeymoon we decided to go parasailing and on an island excursion, but we said no to several other things (scuba diving, swimming with dolphins) simply because those things can really add up!
Beware of parking. When traveling to a city, parking can really add up!! Make sure that you put this in the budget and do your best to find spots that are not ridiculously expensive (good luck with that!).
Book your hotel through Trivago
Research and plan your days and your eating out. On the first day that we were in Houston, I looked up things to do and made a list. I also looked up restaurant that we wanted to go to. We made sure to pick a mix of tastes AND a mix of prices. We made sure to look up reviews and see how expensive things were. We ended up never spending over $30 for a meal out. We also made sure to pick the restaurant based on where we were going. There is no point in going to an attraction on one side of town and then driving alllll the way across town to a restaurant. Having a plan like this in advance can really prevent splurging.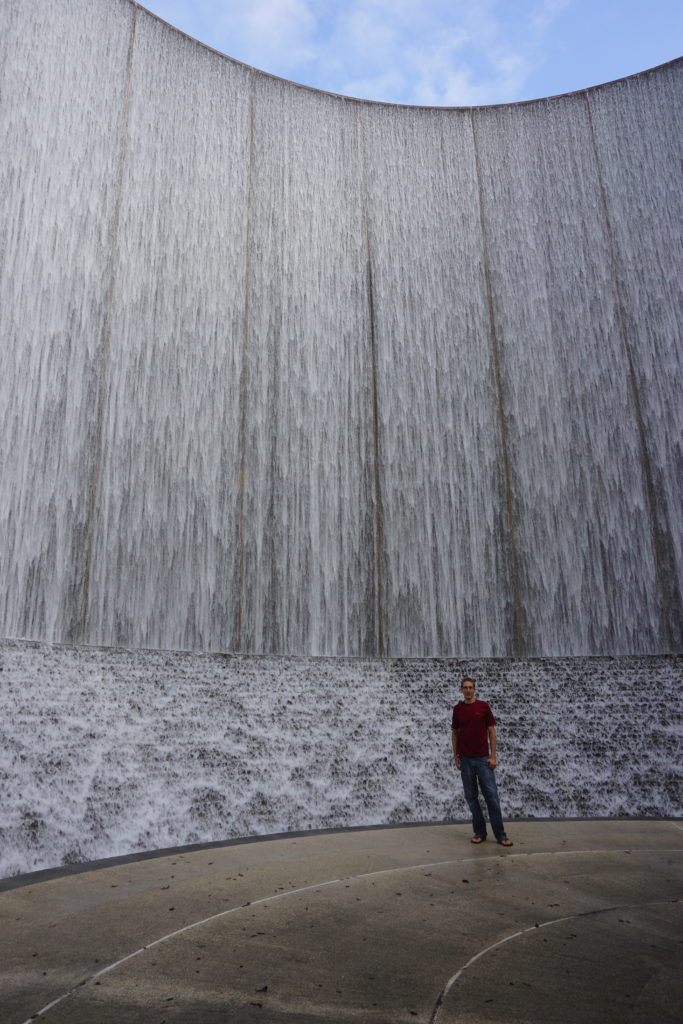 Leaving your kids
This is Tera with my sister-in-law, who take care of her for the whole week. I got this picture and thought, "awww, she's having so much fun! Wait, is she having TOO much fun?" Haha.
Let's face it: it's tough to leave your kids! The temptation to be in control at all times is real with this one! Here are some things that helped me through leaving my kids
Give all contact information and emergency info. I told myself that even if something went wrong, the caretakers would know what to do. No need to worry. I still worried, but hey…it helped. A little.
Pack some comfort items. You know what your child is most comforted by, so make sure that you pack those items for them.
Skype. Although it make it hard to see how far away my kids were, it was really helpful to Skype! Each time we skyped with Tera, I was so relived to see how well she was doing! She was having a blast, and that was so comforting to me!
Don't go overboard. Momma, just chill. Leave your instructions, pack their favorite things, and then just let them be. They will have a blast without you! They will be fine. There is no need to pack your entire househould into their bag, nor is there a need to micro-manage how their babysitter is taking care of them. Let them be.
Houston
Here are a few super helpful links that I found specifically in relation to Houston.
46 Totally Free Things To Do in Houston
10 Awesome Things to Do in Houston
The Ultimate Houston Travel Guide
And, of course you can read my two blog posts on what we did in Houston. The entire trip ended up being under $900, including travel, lodging, food and parking.